Mike's Caribbean Food offers hearty Jamaican fare
Update (5 April 2019): Mike's Caribbean has permanently closed.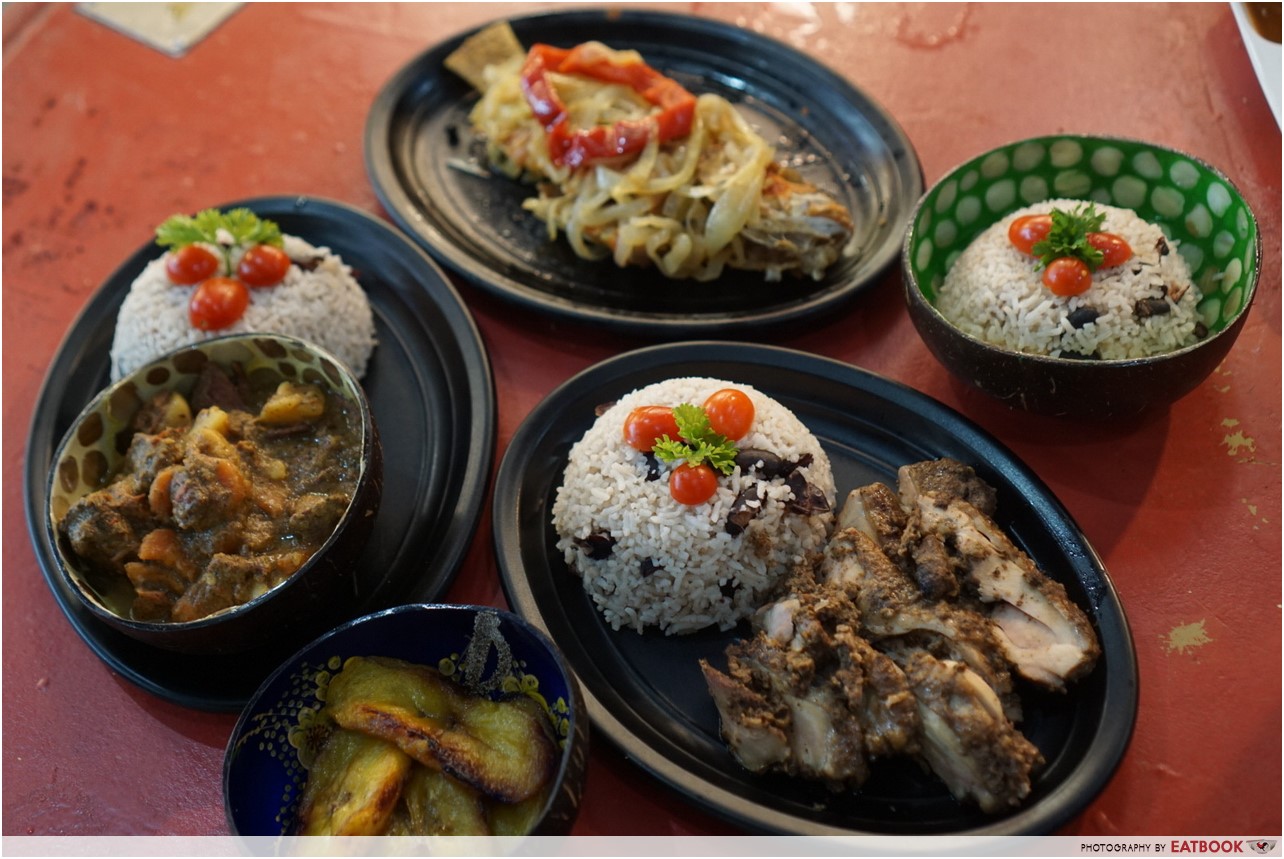 With all the late-night supper spots we've got around Singapore, a small stall selling Jamaican food probably won't be the first to catch your eye. But if bae wants to try something new, and you're all out of ideas, Mike's Caribbean Food can help. This hawker stall is found in Simpang Bedok, and they offer hearty plates that can't be easily found elsewhere.
Food at Mike's Caribbean Food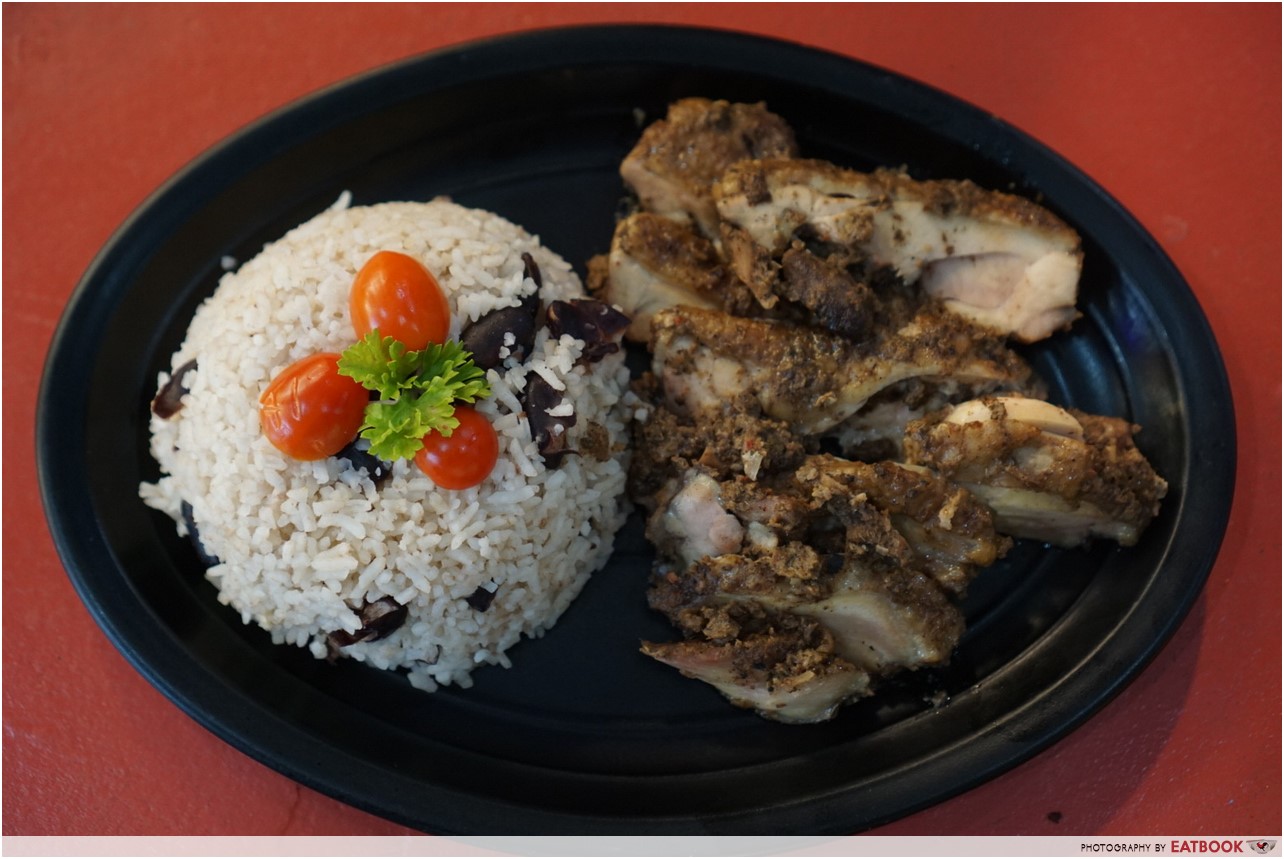 If you've never tasted the dishes from this Caribbean island, owner Michael Francis, or Mike, says to expect "something delicious, something spicy". And boy was he right.
The first dish I tried was Jerk Chicken ($10), which features the meat marinated in traditional Jamaican herbs and spices, including the famous scotch bonnet pepper. The set comes with Rice and Peas ($3 for a la carte) made with garlic, coconut cream, scotch bonnet pepper, and kidney beans. This Caribbean staple is usually served with meat and I found it really delicious with the fragrance of thyme.
The chicken tasted like spicy barbeque chicken, but not as spicy as Jamaican food is famed to be. I later learned that since we are so far from the country, Mike had to source high and low for chillis that live up to level of spiciness that Jamaicans are used to.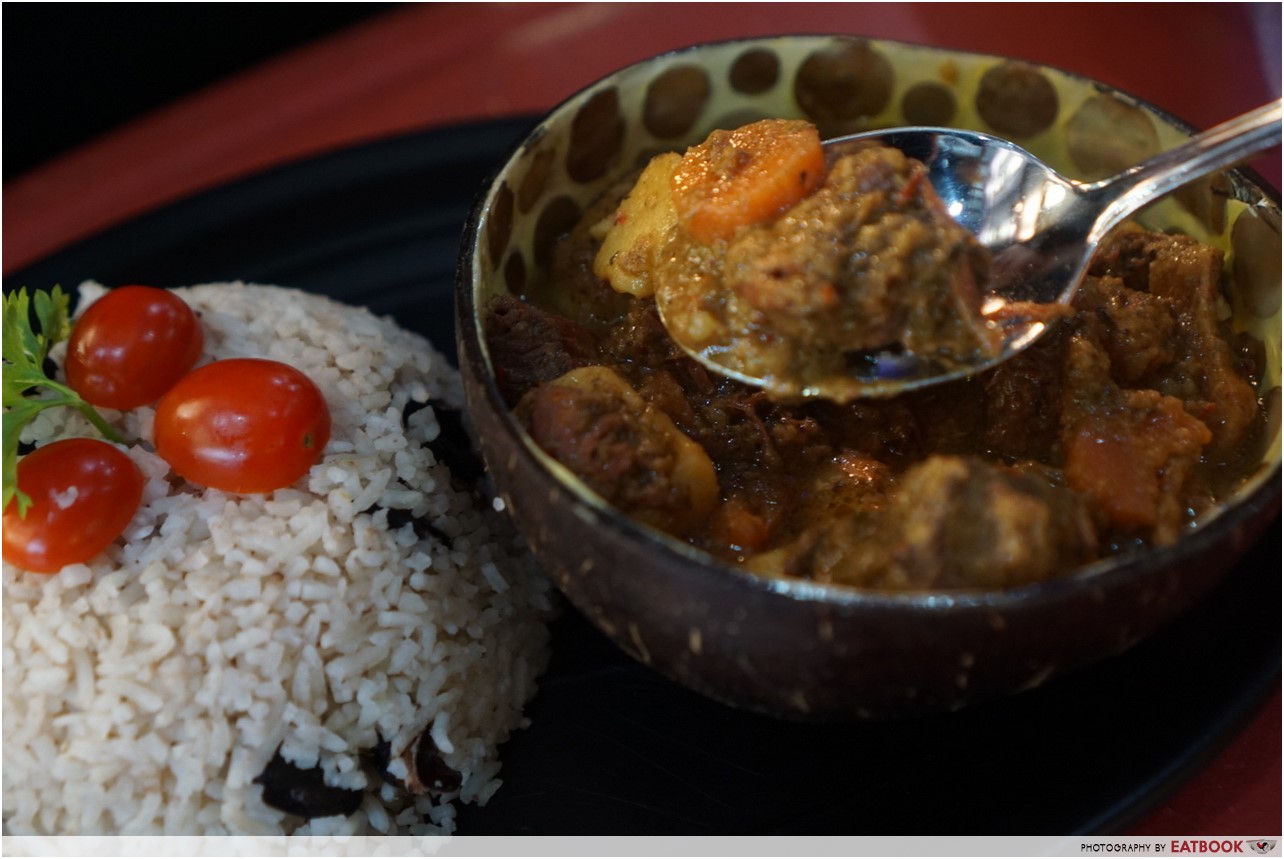 Next was a portion of Curry Goat ($8), which was a true test of my noob tolerance for spicy food. The spicy curry was thick and flavourful, featuring chunks of meat with cubes of carrot and potato. I personally love red meat, but this time I preferred the chicken over this. Since it was goat meat, it was not as tender as I would have liked it to be, say in lamb stew or curry.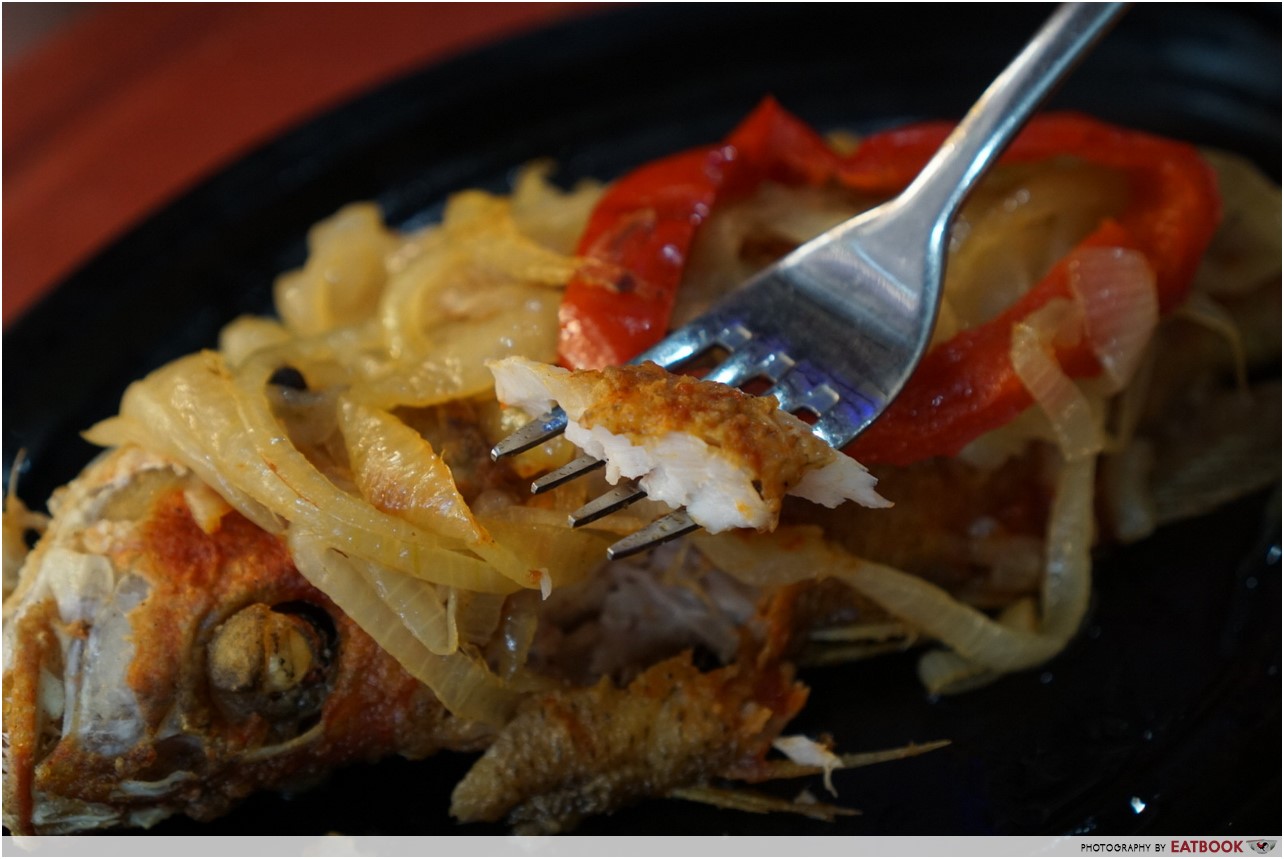 Escovitch Fish ($8 to $20, depending on size) is a dish where fried fish is topped with a spicy, vinegar-based sauce and onions. Here, the fish is served whole with a bowl of Rice and Peas on the side. Mike says this can be non-spicy, but I felt that would defeat the whole purpose of having it, so I tried it the way it was intended to be!
The meat was tender and not tough despite being fried, but it could be crispier to give that oomph. It had a more homely feel than the others, kind of like ah ma's fried fish at Sunday family dinners.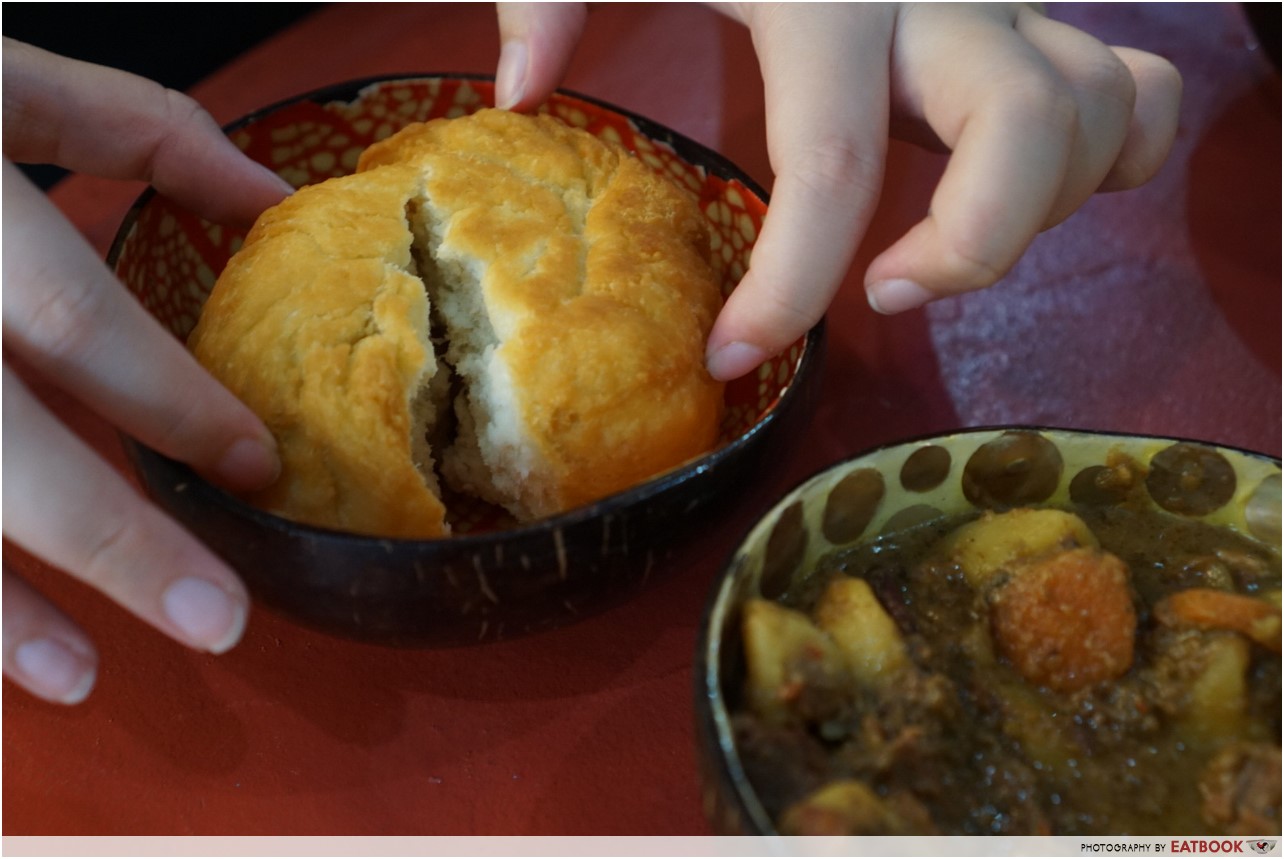 I really liked my side order of Fried Dumpling ($2), which looks like a large mantou, with a scone-like texture within. The piping hot bun was perfect for mopping up the gravy of the curry and taking away some of the spiciness from the dishes.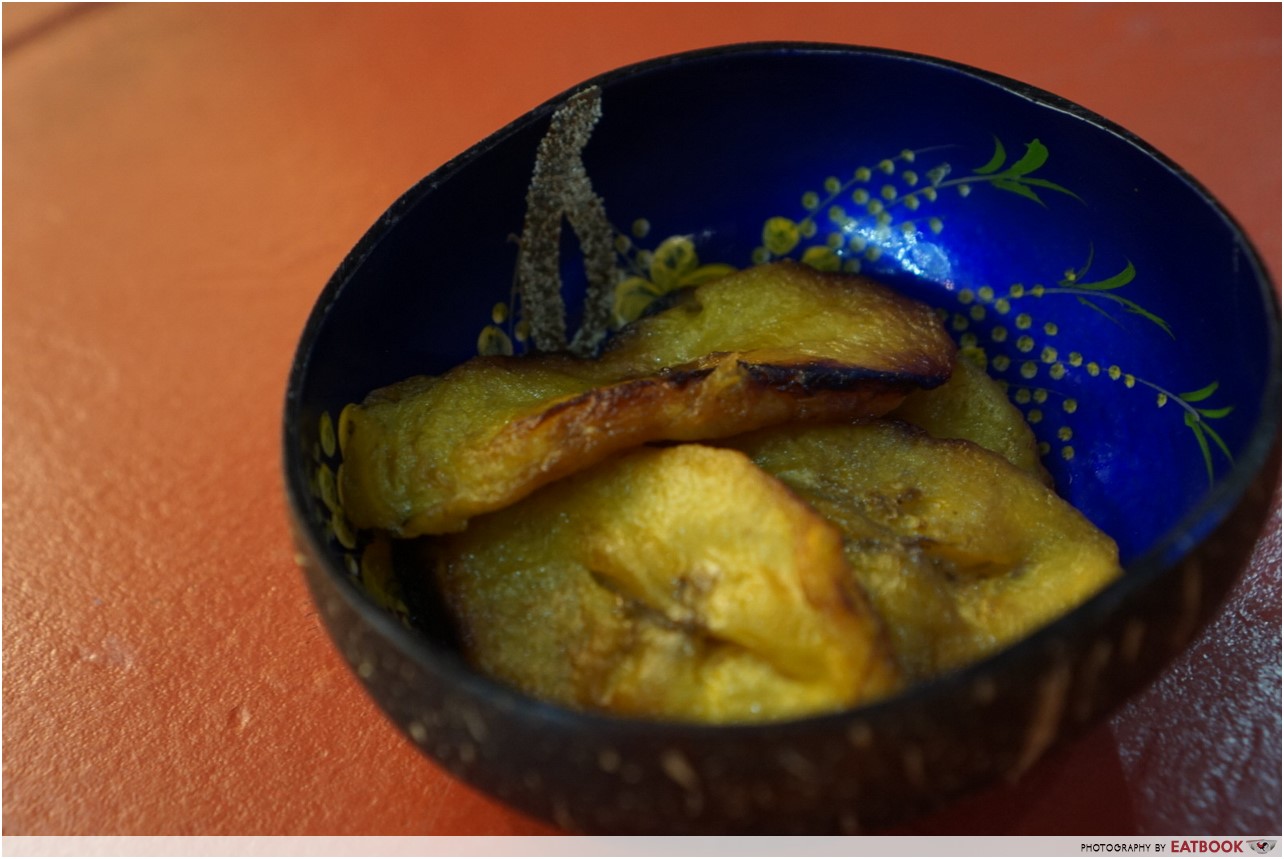 Fried Plantain ($3) is a delicious dessert to end the spicy meal with, though I felt the portion was a little small – I wanted more! This ubiquitous treat in Jamaica is served with almost every meal there, and the ripe plantains Mike used brought out the dessert's caramelised flavour well.
Owner of Mike's Caribbean Food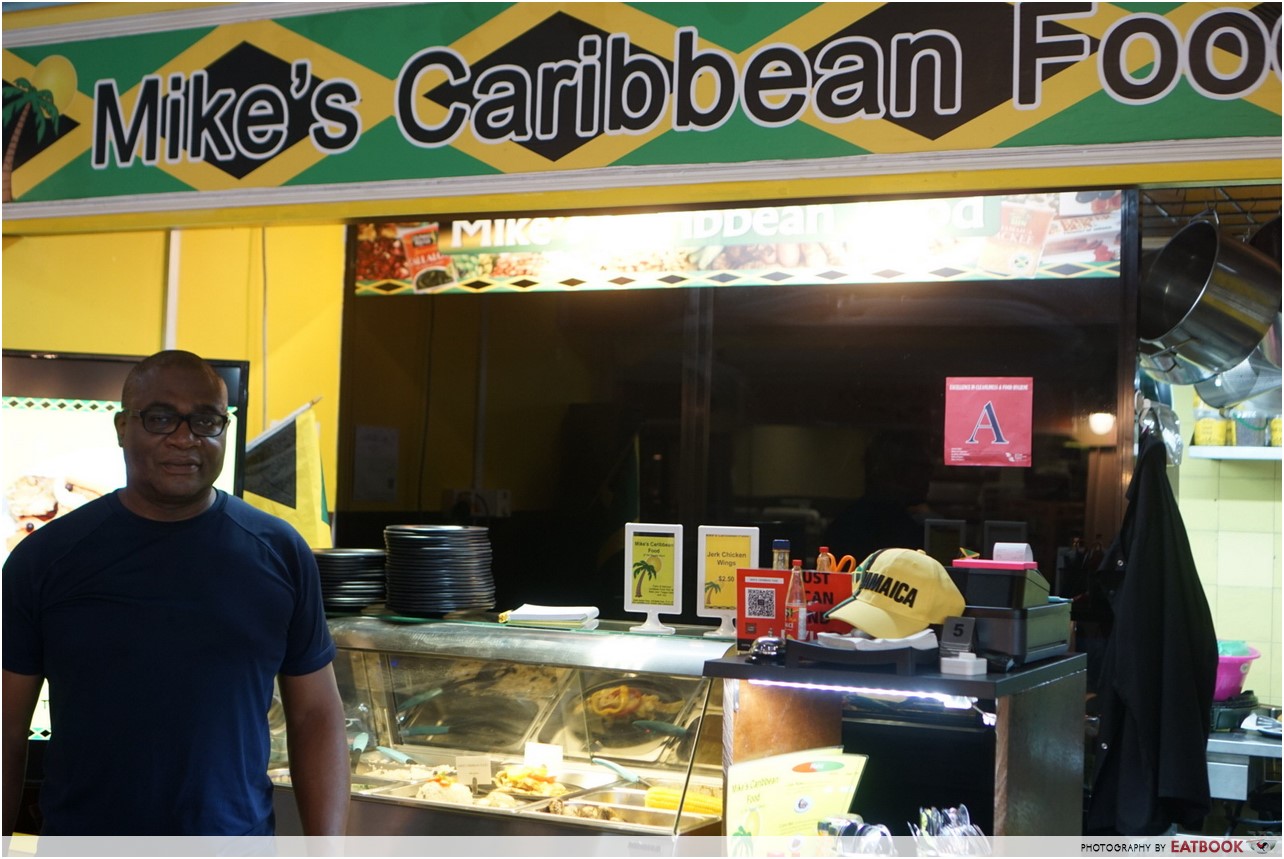 Mike is a jovial guy who is always happy to chat and tell you more about Jamaican food, and remind you to add some hot sauce to your food. Born and raised in London, he speaks with a crisp English accent and jokes that he was "made in Jamaica" – his parents are Jamaican. Following the encouragement of his friends and realising the lack of Caribbean cuisine in Singapore, he decided to set up shop here at the start of this year.
Ambience at Mike's Caribbean Food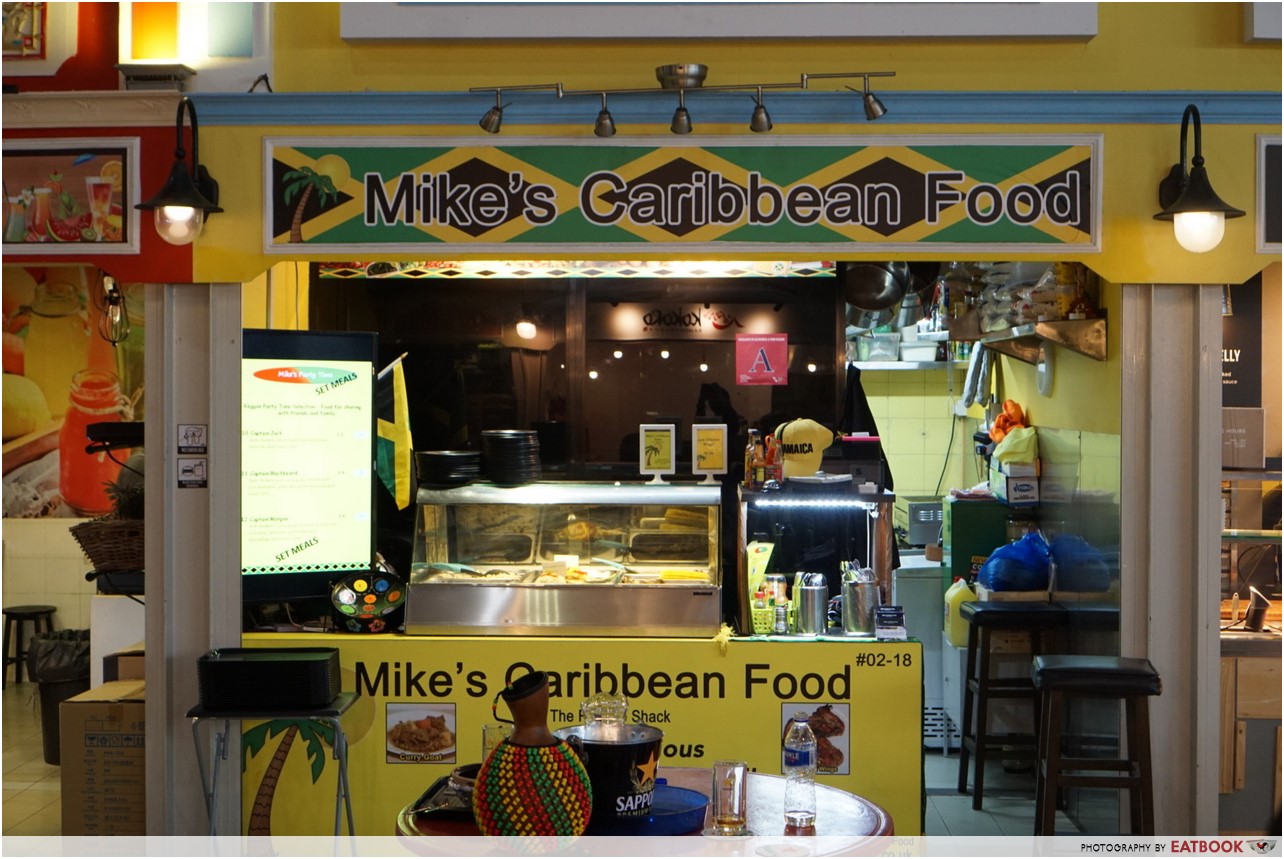 With Louisiana-inspired seafood, chirashi don, and wagyu don, this hipster hawker centre is a great chillout spot for dinner with friends. It allows you to have the variety of a hawker centre but in a more comfortable environment. Everyone can pick what they fancy eating over a dinner-and-beer sesh!
The verdict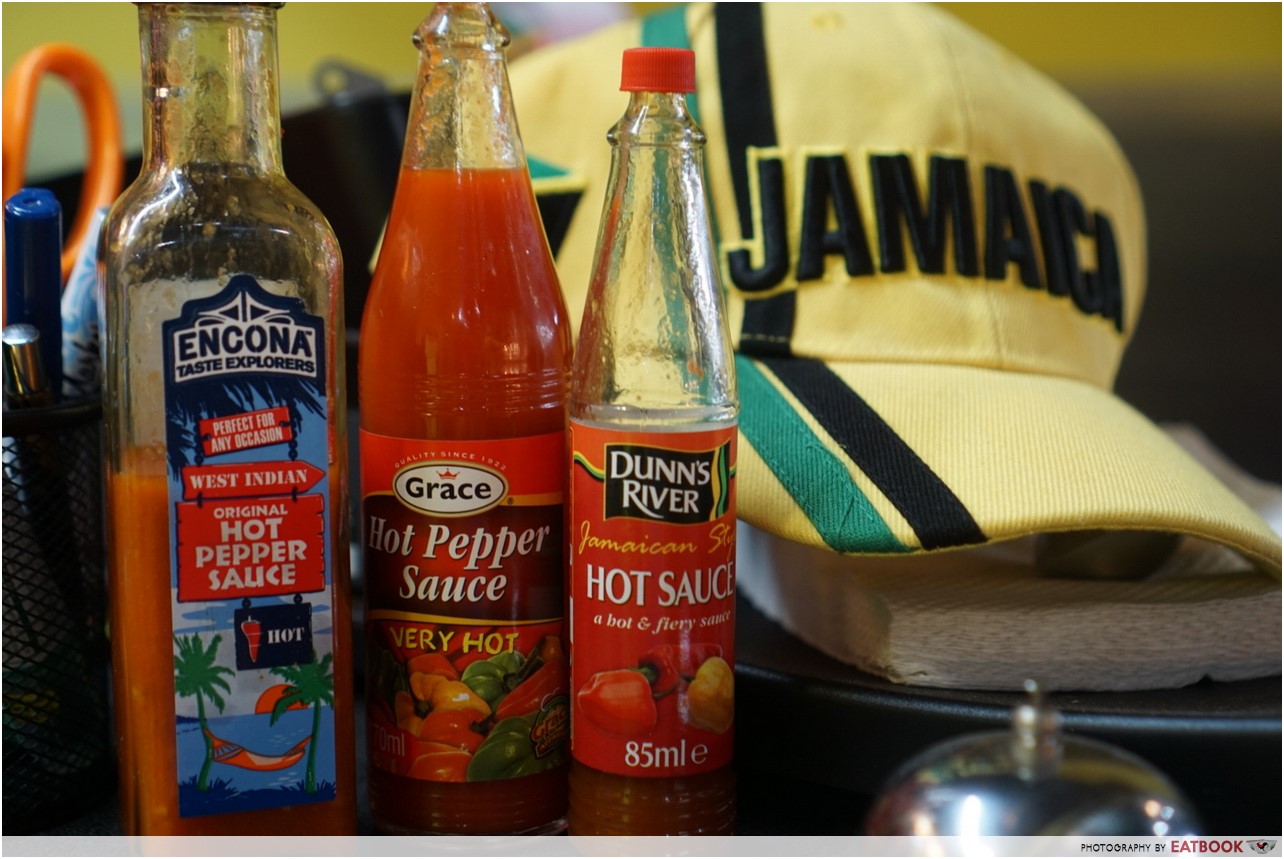 I'm usually pretty lousy at taking spicy food, but this was worth my flaming lips. I loved the flavour bombs in the food, but I feel $10 is a tad pricey for chicken and rice, given that I can get a classic plate of chicken rice at less than half the price.
However, I like the thought that went into bringing Jamaican food over to our sunny island, and I know a lot of care goes into the food Mike serves. For those who love spicy food and don't mind paying more at a hawker centre, pop by Mike's Caribbean Food to try something new! Alternatively, check out other hawker stalls at Bedok, such as The Pasta Boutique, Plum And Rice, or The Burning Oak.
Address: 348 Bedok Road, #02-18, The Bedok Marketplace, Singapore 469560
Opening hours: Tue-Sun 11am to 2pm, 6pm to 10pm
Tel: 9232 2247
Website
This is an independent review by Eatbook.sg.
Summary
Pros
– Interesting flavours
– One of the few Jamaican food joints in Singapore
Cons
– Expensive for hawker food
– Few options for people who can't take spicy food
Recommended Dishes: Jerk Chicken ($10), Fried Dumpling ($2)
Operating Hours:
Tuesday – Sunday 11am to 2pm, 6pm to 10pm
Tel:
9232 2247
Address: 348 Bedok Road, #02-18, The Bedok Marketplace, Singapore 469560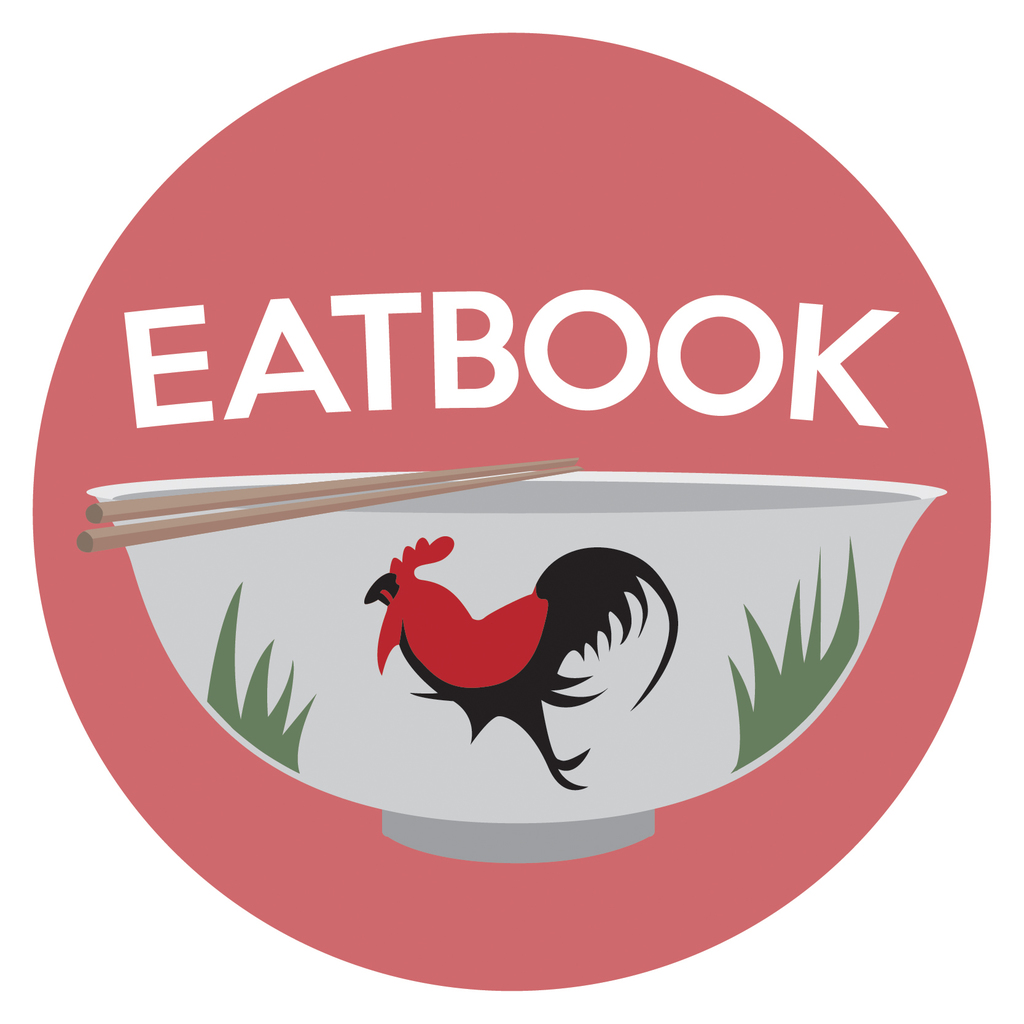 Drop us your email so you won't miss the latest news.