London's Burger & Lobster at Jewel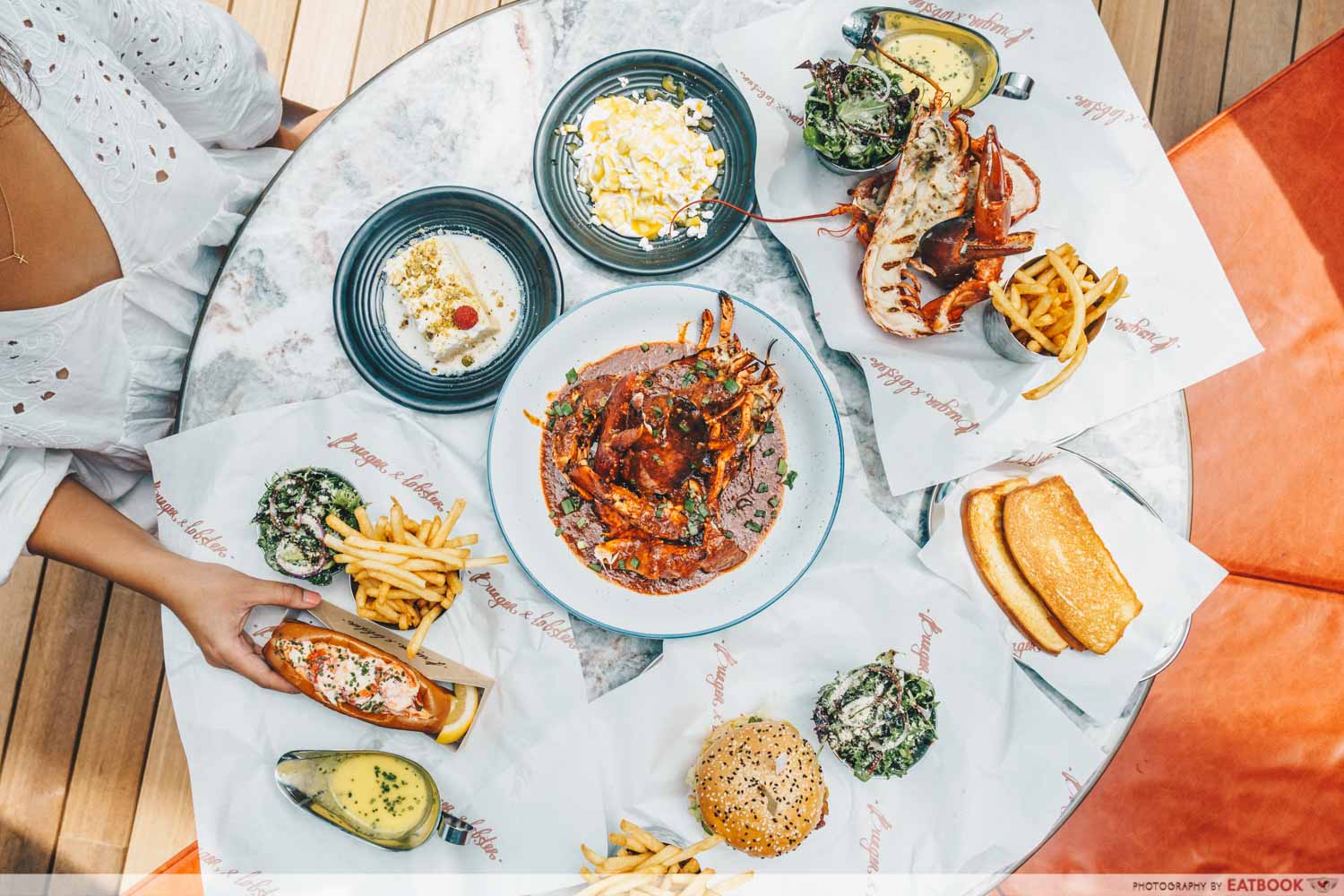 Adding to the list of popular eateries in Jewel Changi Airport is London's famed Burger & Lobster. It is ironic how you no longer have to get out of the country for internationally-acclaimed food like this. Instead of a 13-hour flight, all you got to do now is stand in the line for a good hour or so.
16 Jewel Changi Airport Food Places To Visit When It Opens On 17 April 2019
Burger & Lobster opens this Thursday, 23 May 2019. We managed to snag a sneak peek at their menu to help you decide which dishes to get on the day!
Food at Burger & Lobster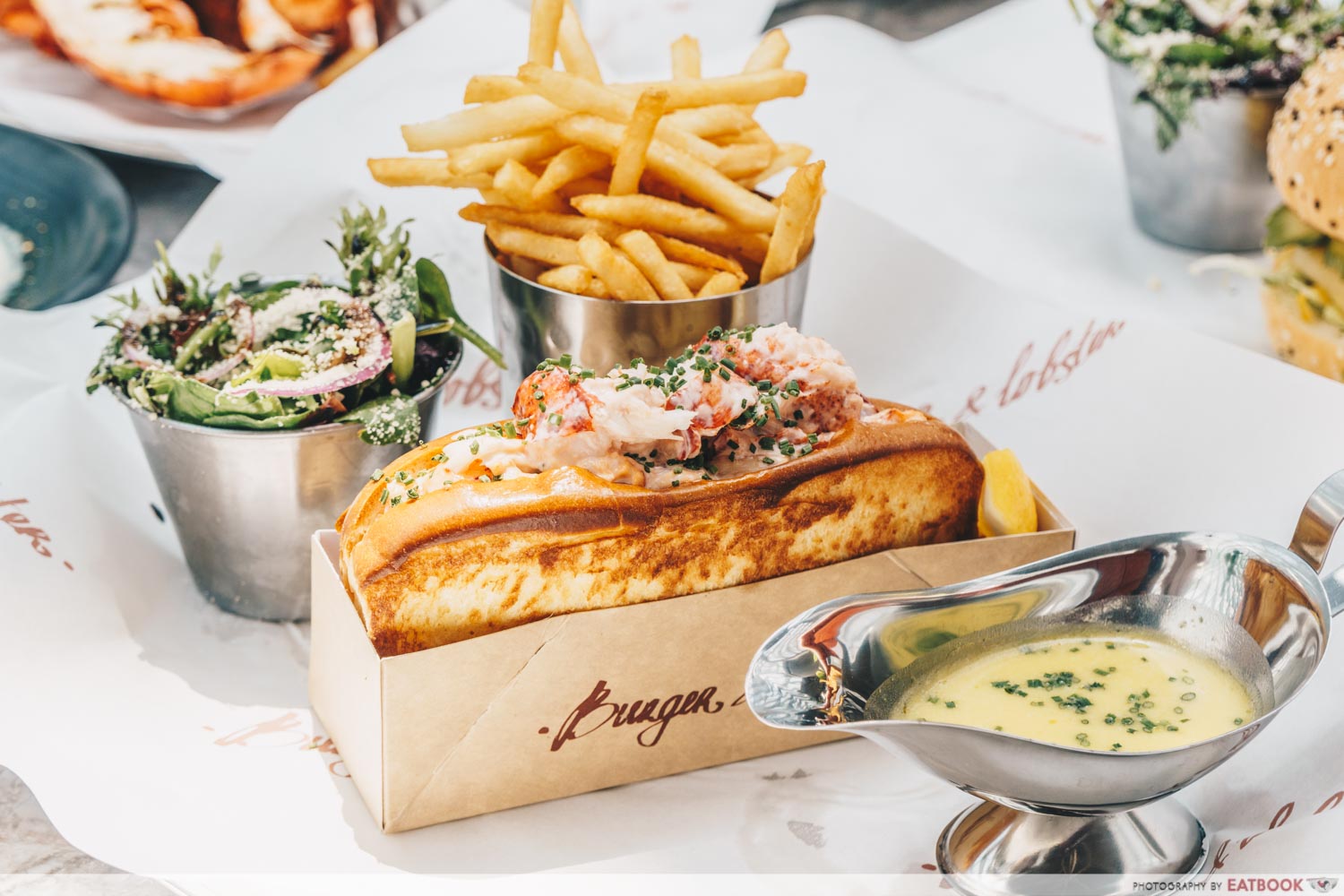 Out of the items we tried, the Original Roll ($40++) emerged as my top favourite. Don't let the hefty price tag spook you as this is more than your typical grab-and-go lobster roll.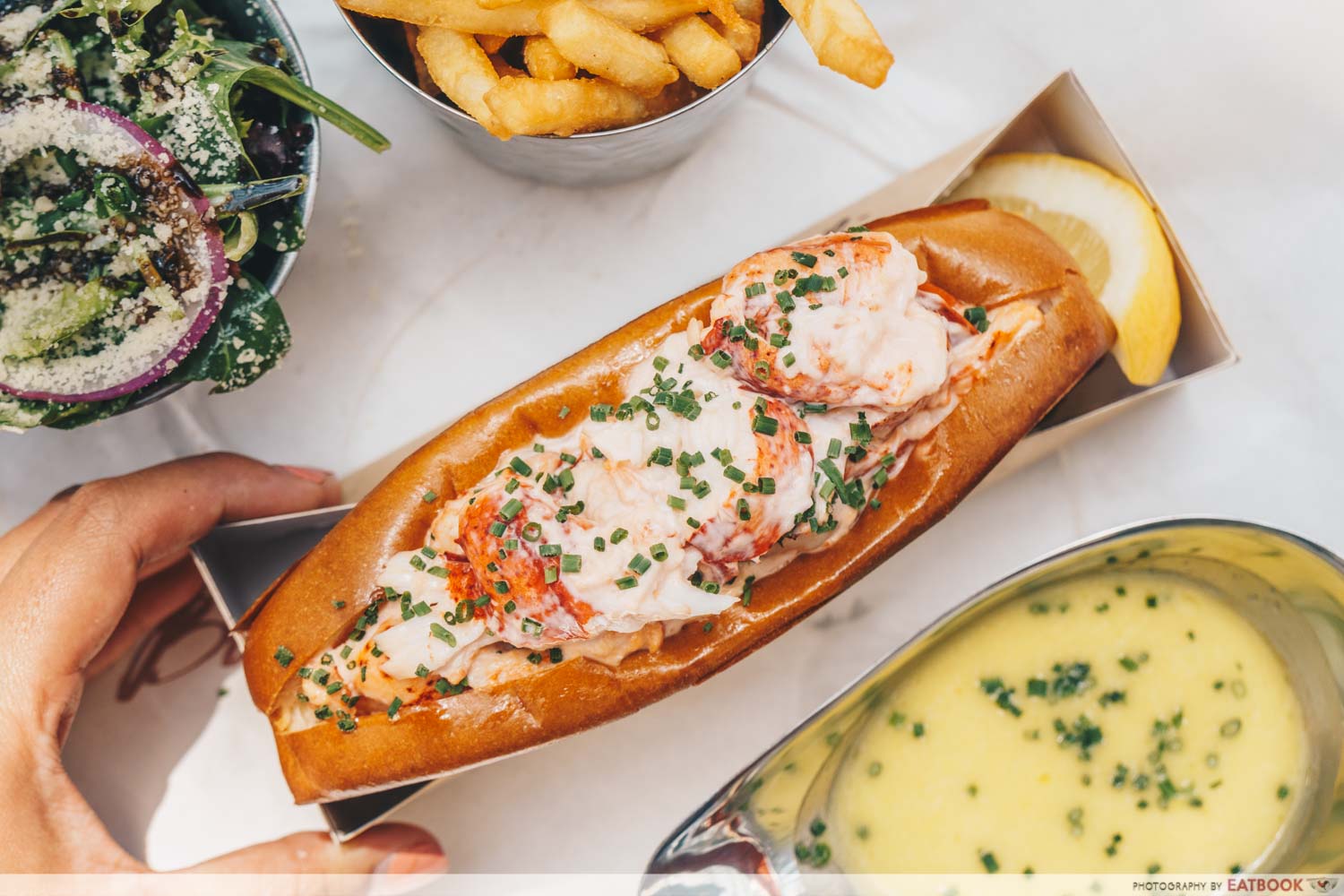 The lobster roll is stuffed to the brim with chunks of chilled lobster meat. Dressed in a thin but creamy Japanese mayo, each morsel of lobster is beautifully plump, carefully extracted from its hard shell.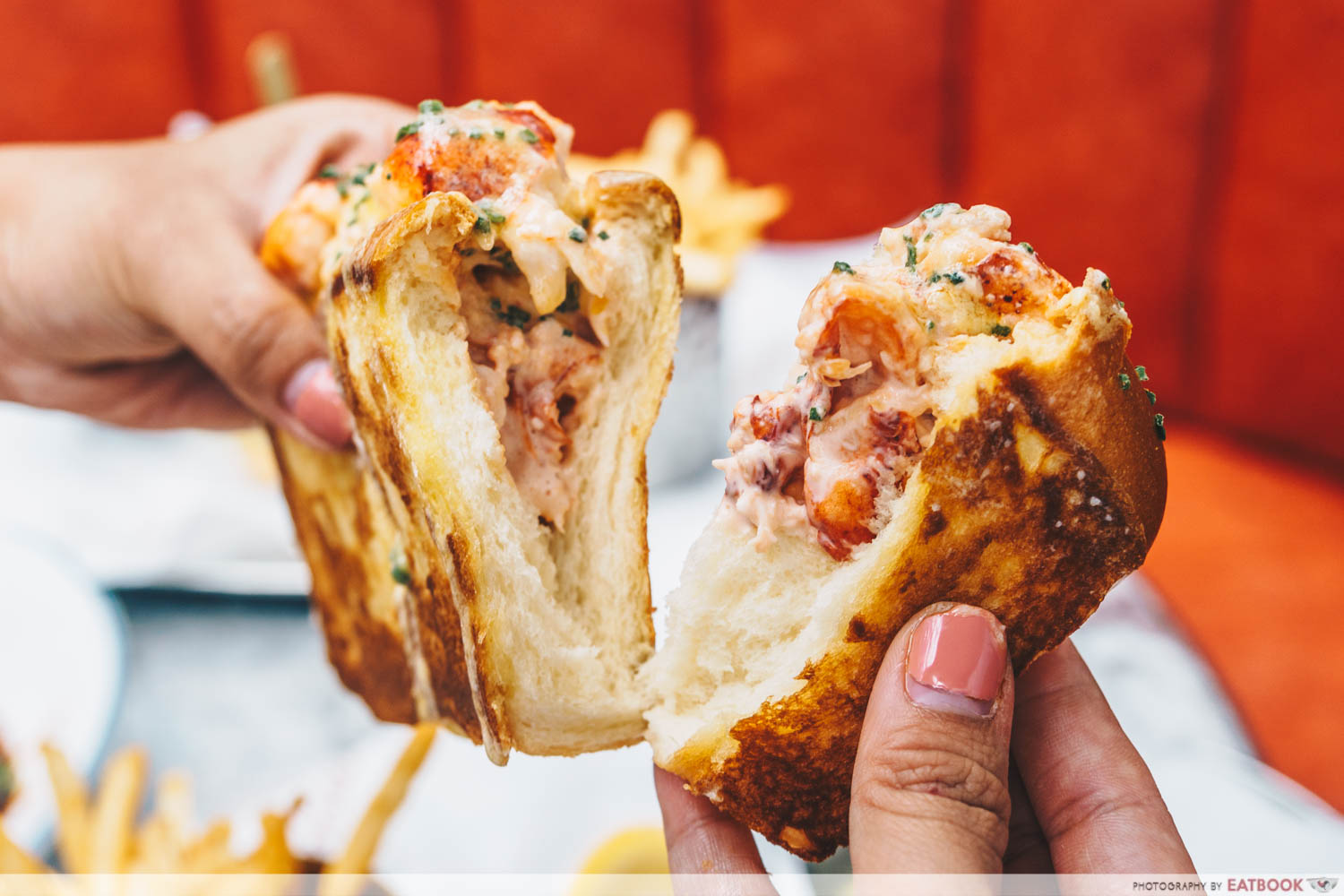 Burger & Lobster got the golden ratio of bread and lobster down to a T. Every bite starts with a buttery fragrance from the brioche bun, followed by a burst of flavour from the lobster meat. The chunks are wonderfully juicy, with a natural sweetness emanating from the liquid.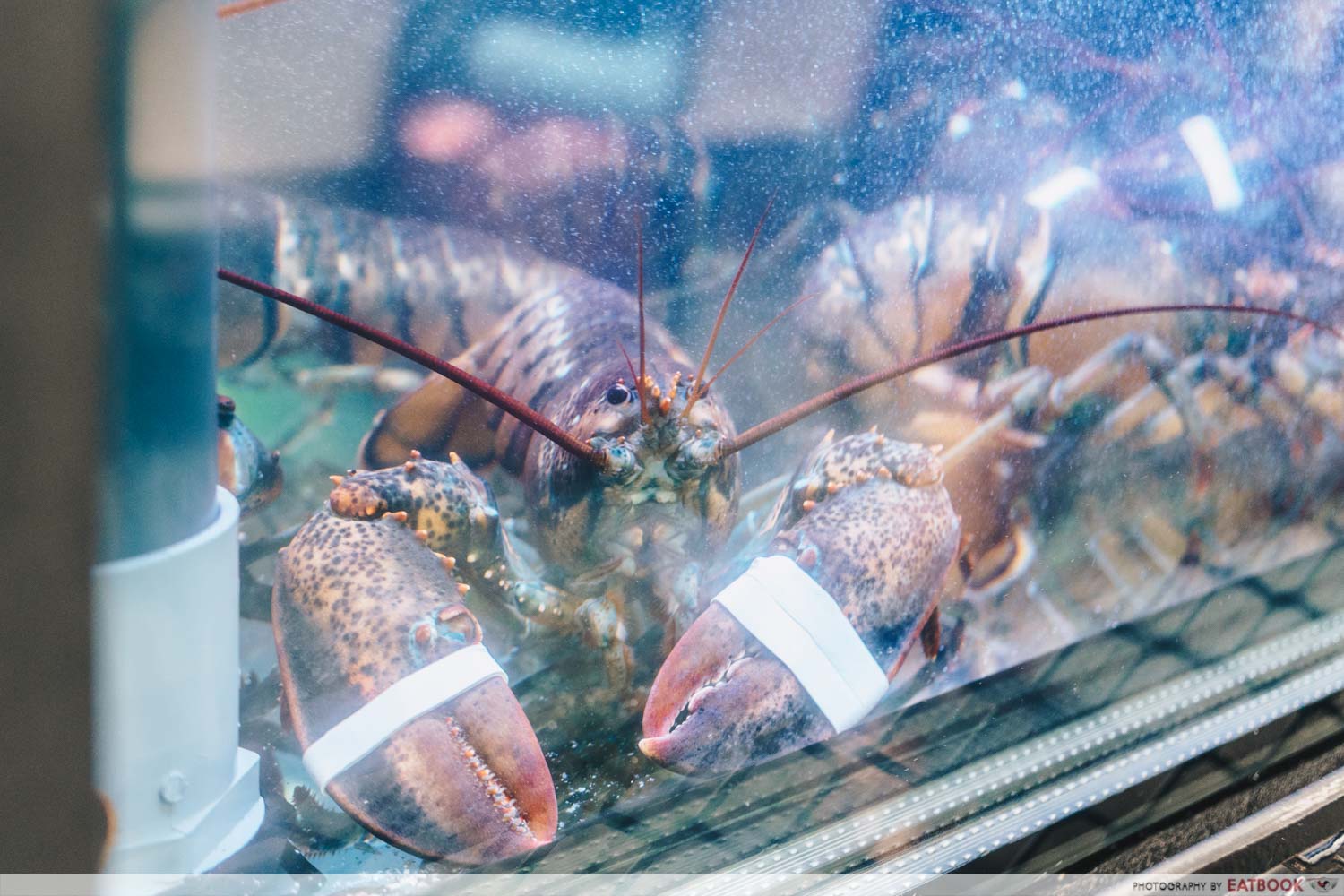 Savour the sensation for a few more seconds and relish in the slight salty aftertaste. It is as if the lobster was freshly harvested from the sea. You can definitely count on the freshness of the wild-caught Canadian lobsters here, which can be seen swimming in the water tanks on the first floor of the restaurant.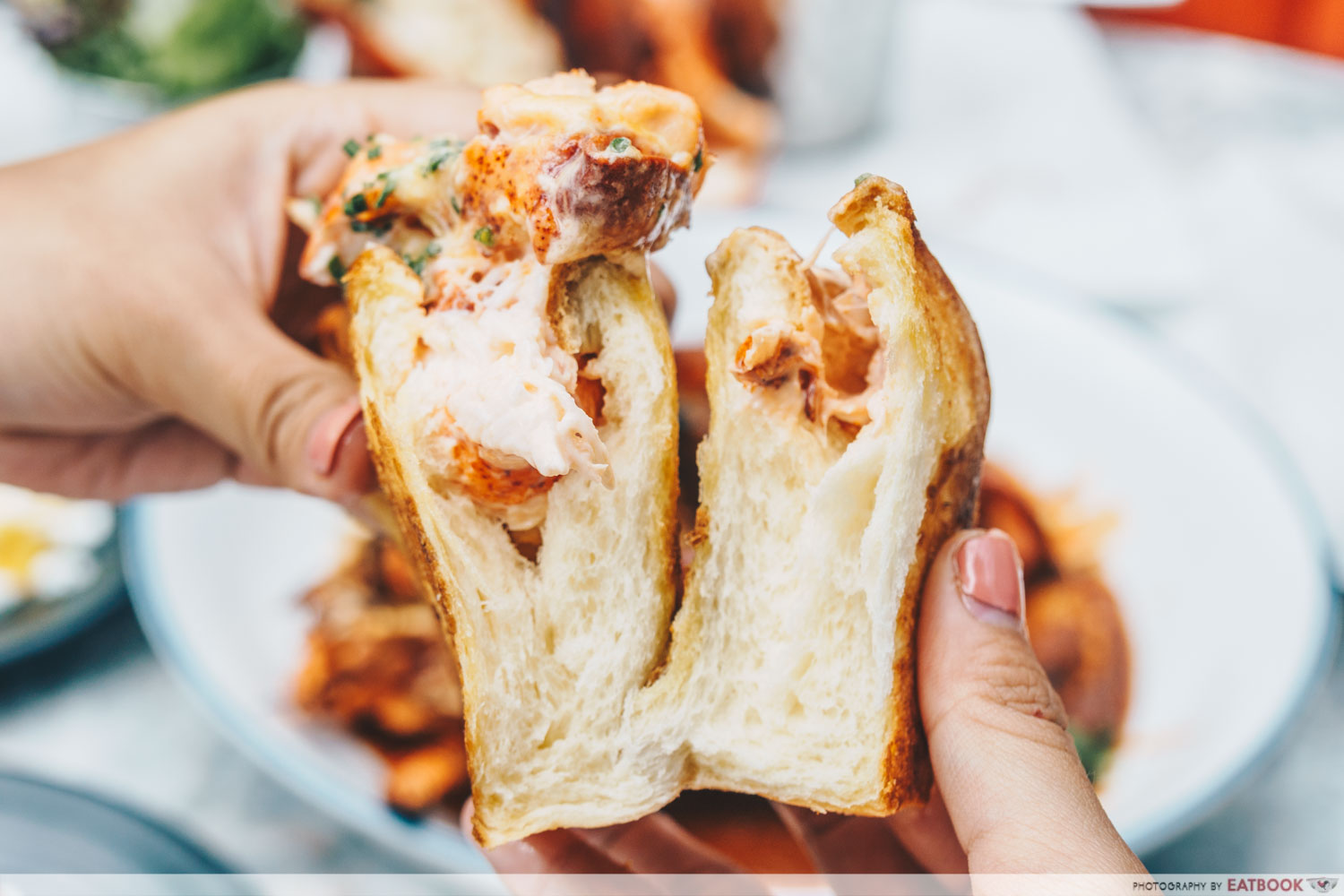 Brioche buns usually serve as a mere vessel for its glistening shelled filling, but the ones here strike a much-needed balance in terms of texture and taste. Buttered and toasted to a nice Maillard brown, you can expect a crunch throughout.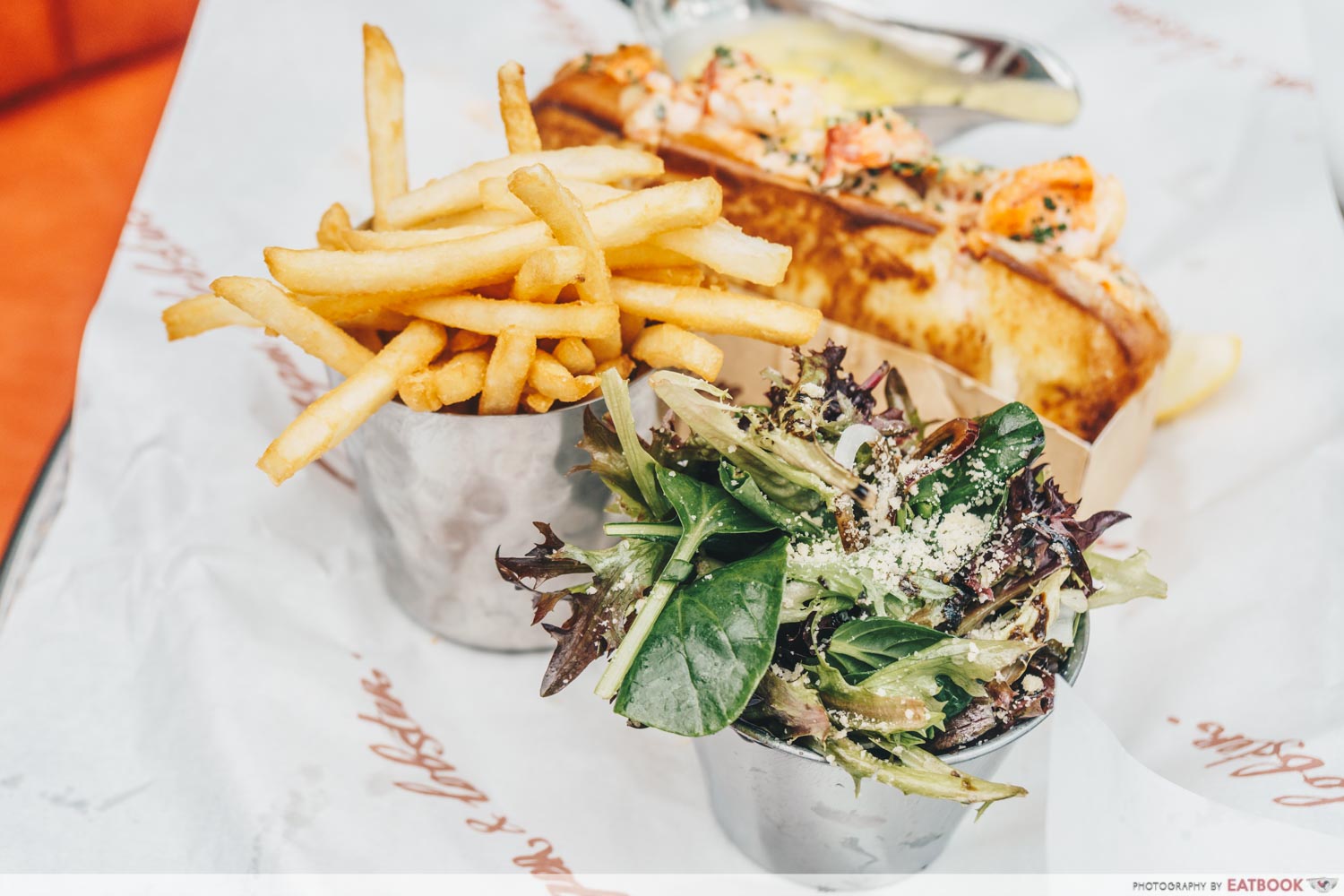 Served with a generous side of well-seasoned fries, salad, and their signature lemon & garlic butter, I challenge anyone to take more than 10 minutes to finish this!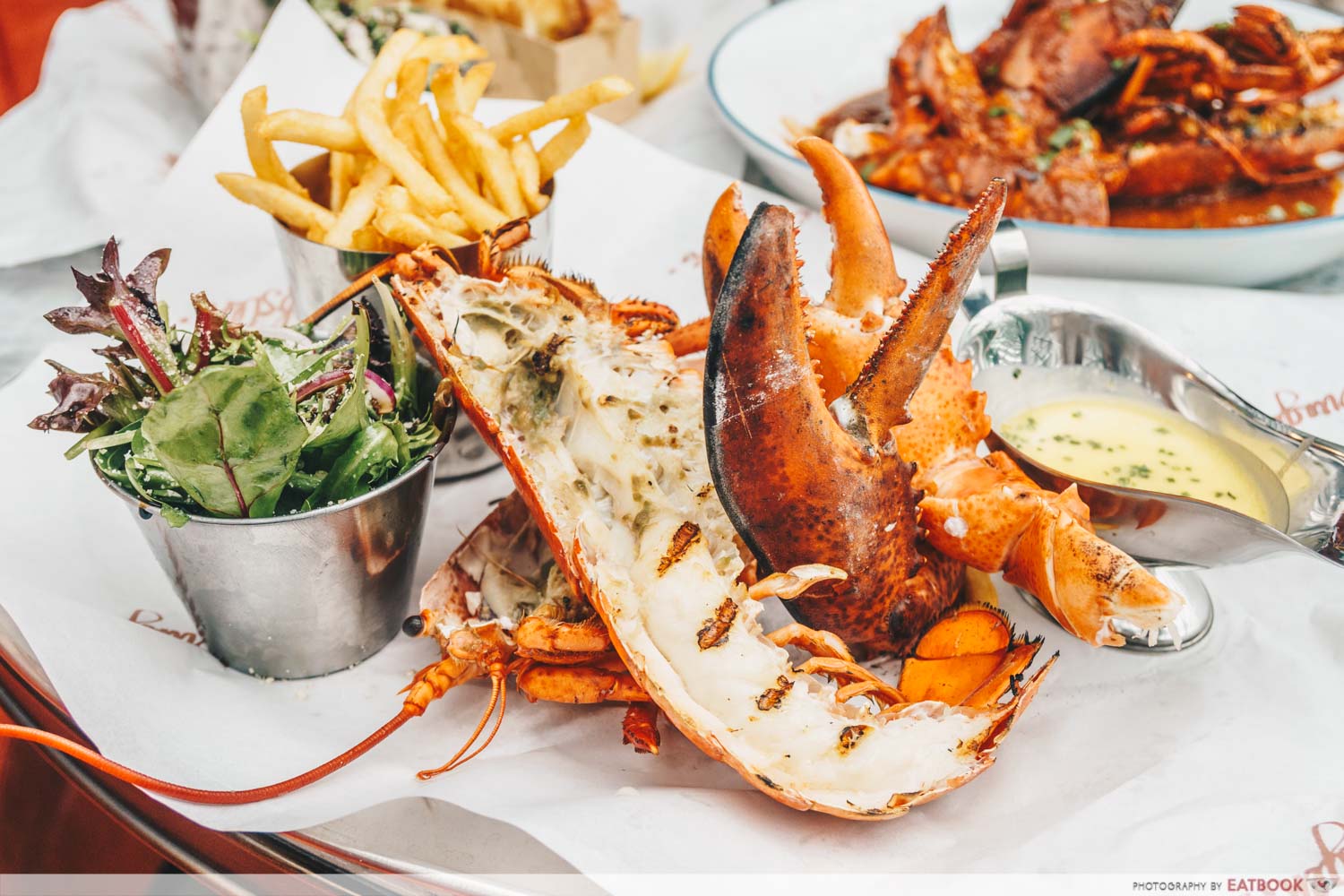 Also served with the same sides, the Original Lobsters ($65++) is great for those who want to savour the lobster in all its natural glory. You can have the 680-grams lobster steamed, grilled, or half-and-half to enjoy it both ways.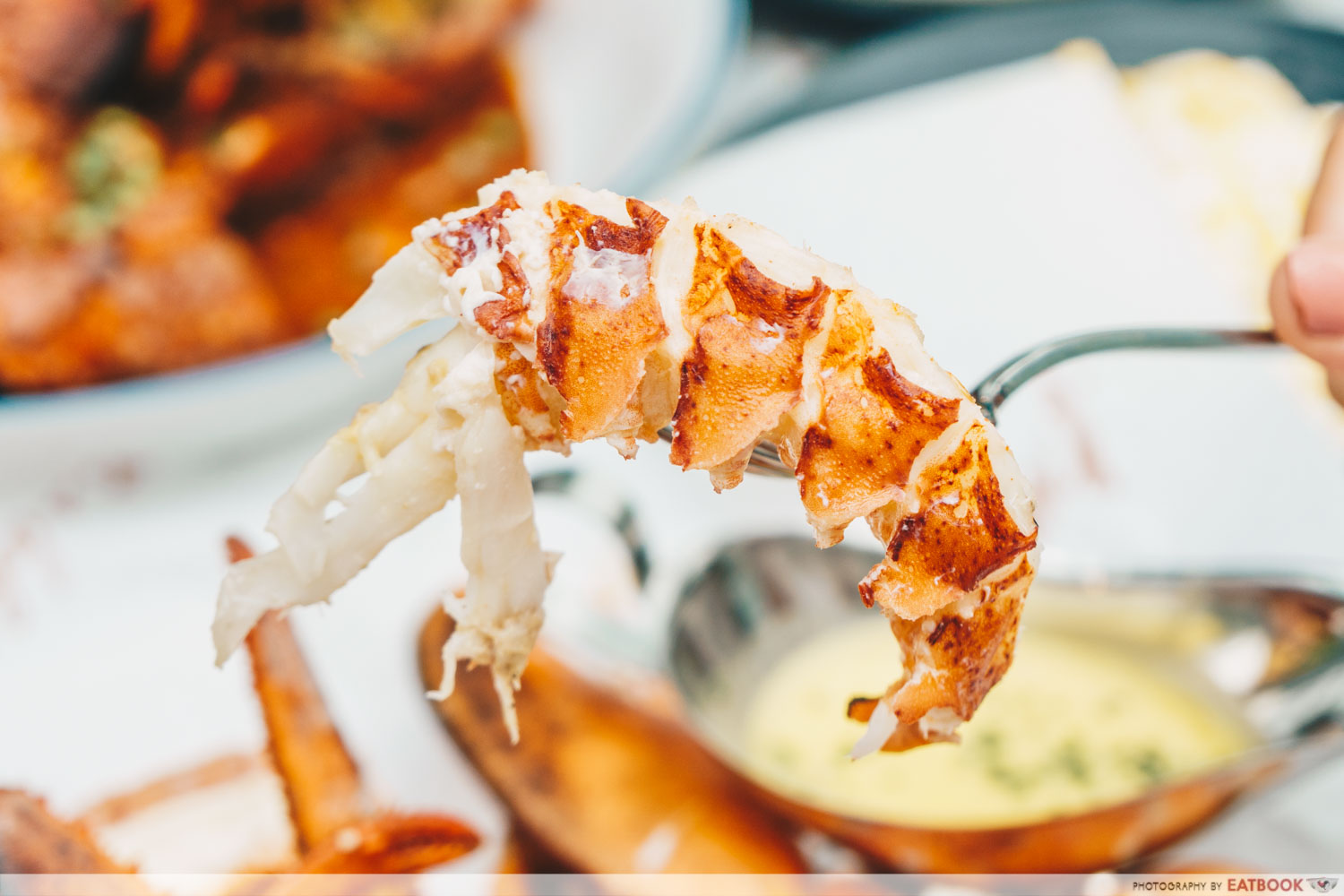 My very "Chinese" mother always tells me that the best way to cook seafood is to steam it, as grilling them over the heat robs them of their moisture. Yet, I enjoyed the grilled lobster more than the steamed one. The lobster halves are grilled till tender, with its natural juices still locked from claw to tail. Nothing quite matches the intense, sweet, and slightly charred taste of the lobster.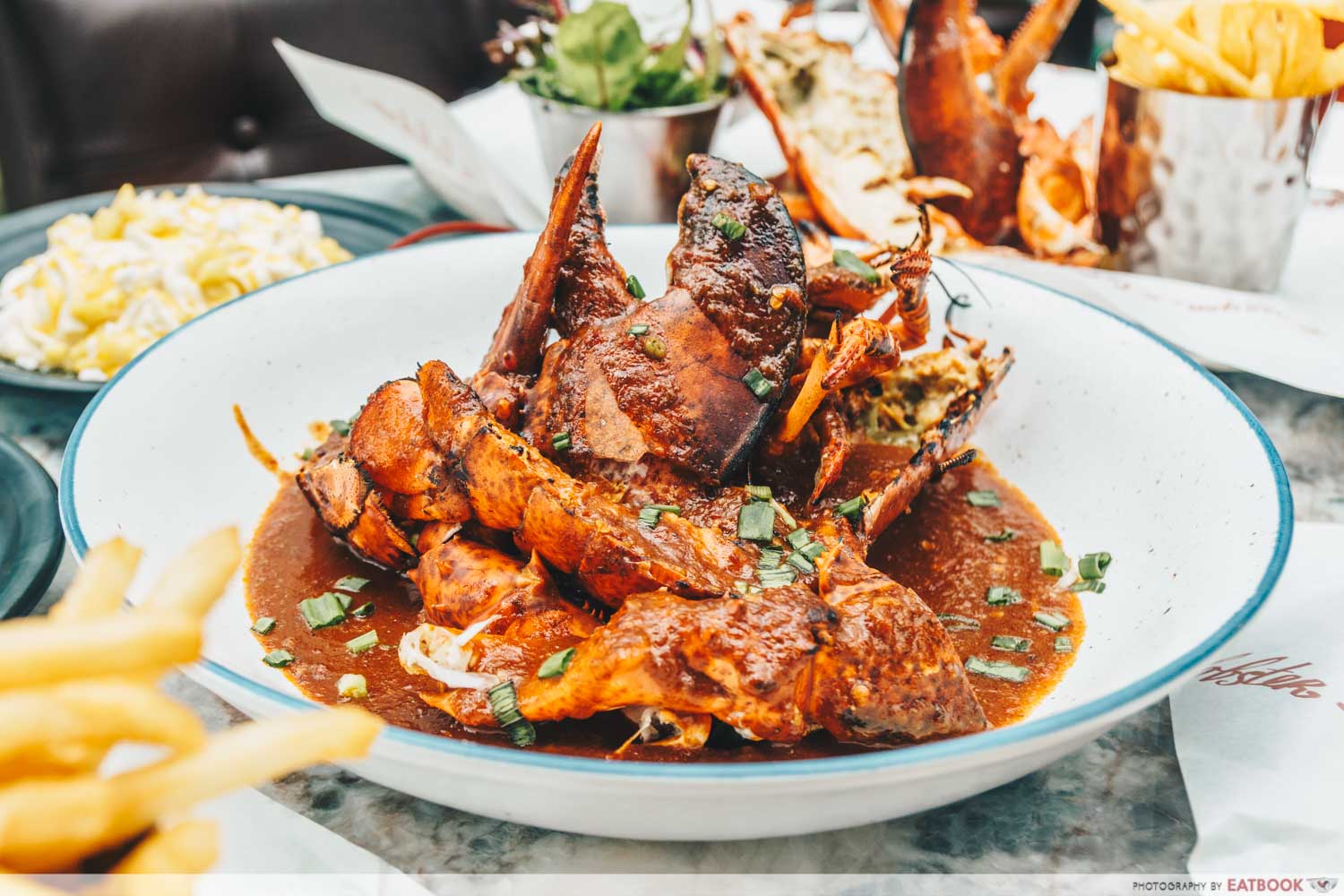 For us Singaporeans, sambal brings life and romanticism to all sorts of dishes. The Sambal Glazed Lobster ($65++), a Jewel-exclusive, is no exception. Created by Burger & Lobster's executive development chef Ajesh Gopi, the mildly spicy lobster is rich with an added warmth and depth.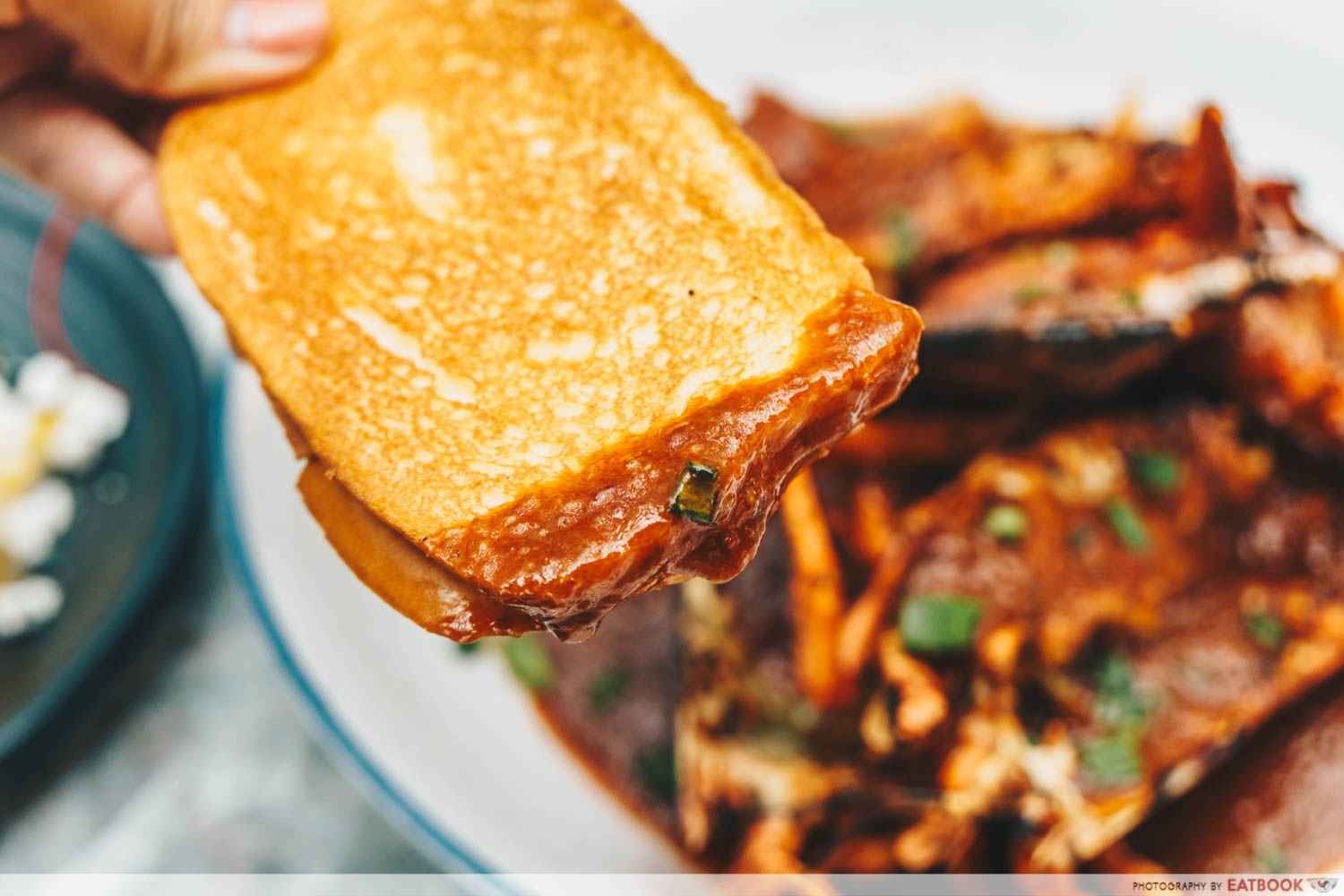 Akin to deep-fried mantou, toasted slices of brioche are also provided to mop up any remaining sambal sauce!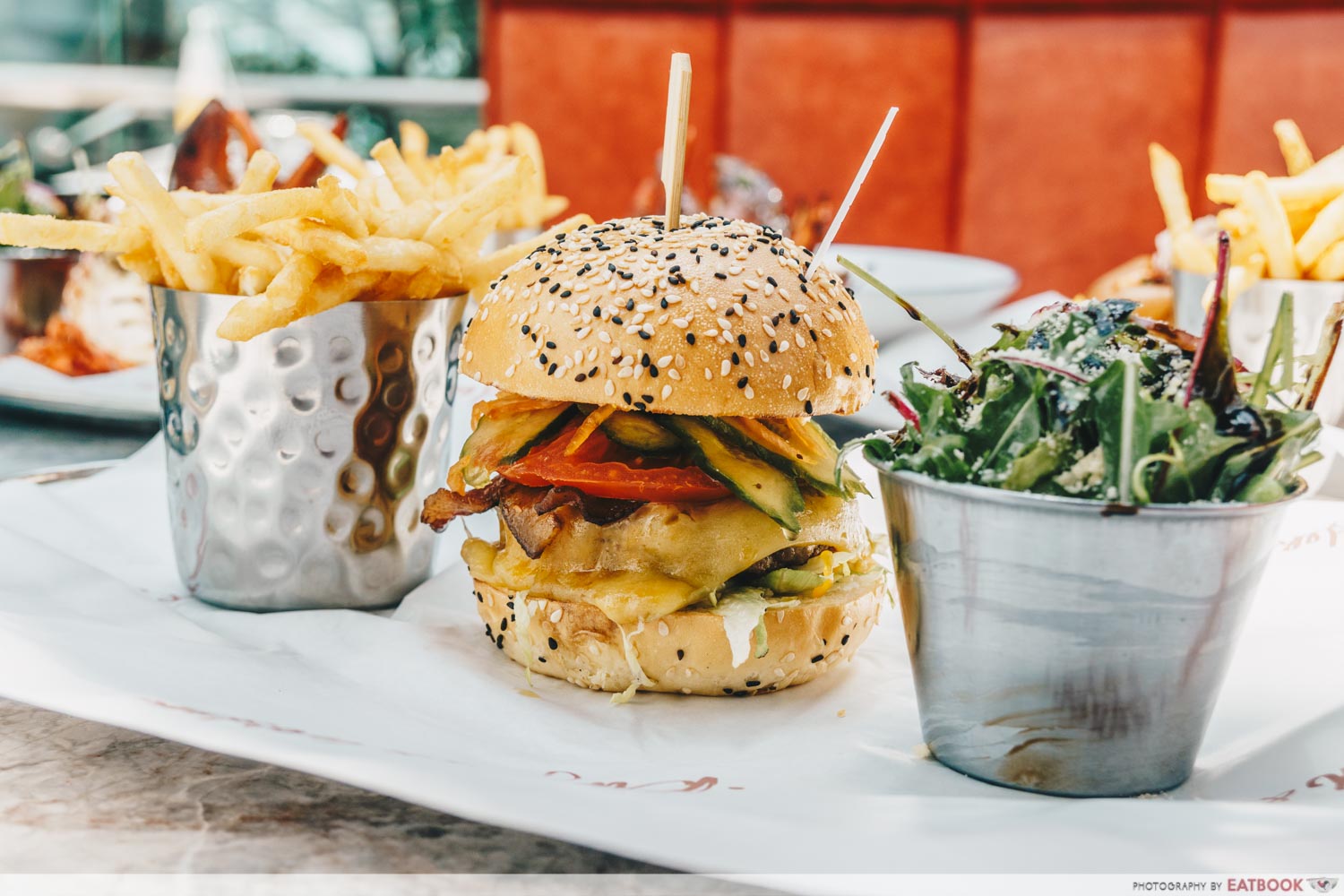 The burgers served here are also well worth your attention. The Mayfair ($25++) features a Nebraskan burger patty topped with melted cheese, bacon, house-made pickles, and tomatoes.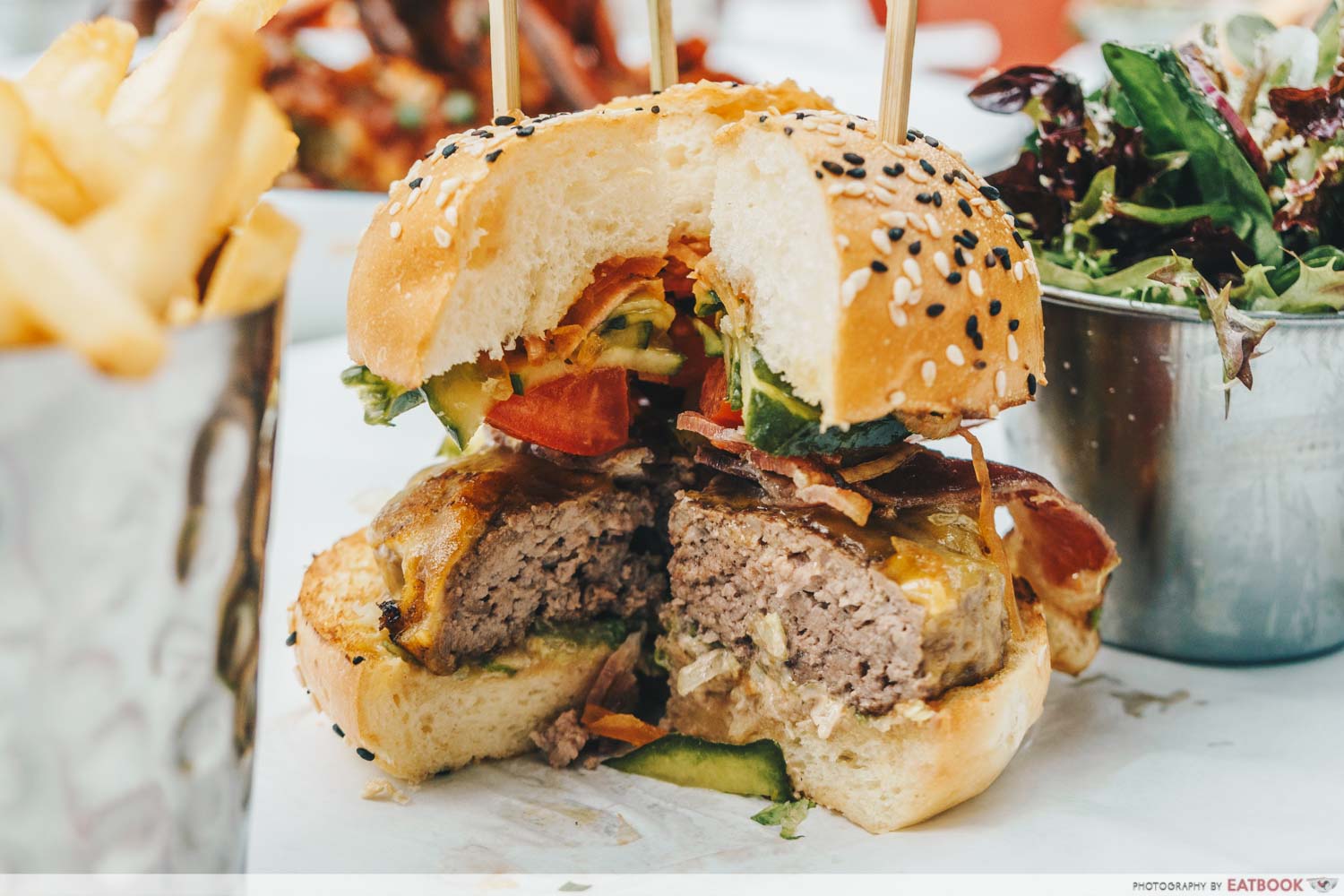 The tall burger has a hint of smoky taste, courtesy of the patty that's been touched by the breath of the grill. It is also further flavoured by their signature burger sauce under the patty, bringing it to another level on the savoury scale. This burger is what I think of the moment you mention comfort food.
Burger & Lobster also serves The Impossible ($20++), a vegetarian-friendly option that's made with an Impossible patty.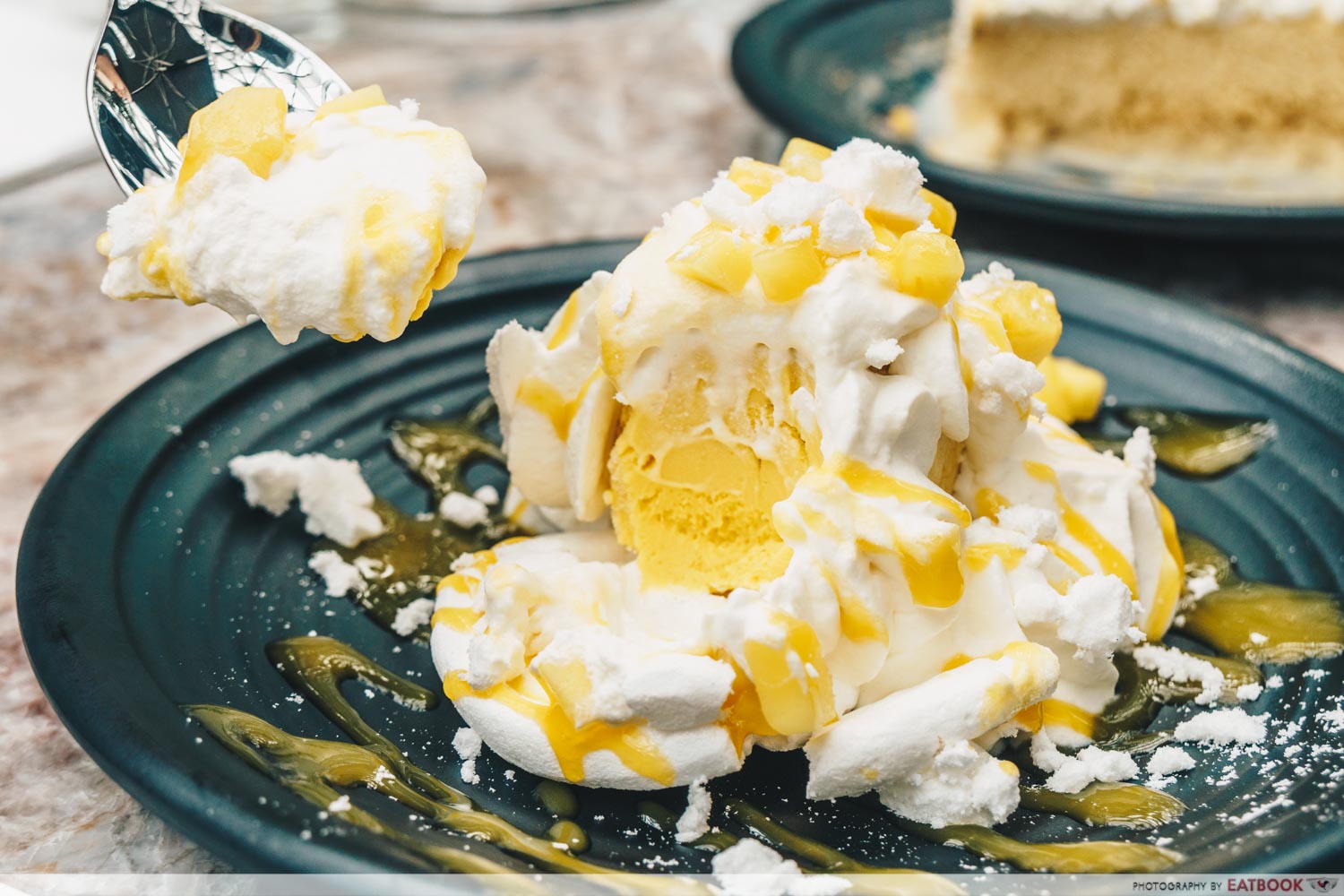 If you have visited the OG branch in London, you might find some dishes such as the Mango Eaton Mess ($12++) familiar. This dessert is the Asian version of London's Strawberry Eaton Mess. Do not let the messy exterior fool you. This mountain of whipped vanilla cream, meringue, and mangoes hide a refreshingly sweet mango sorbet centre.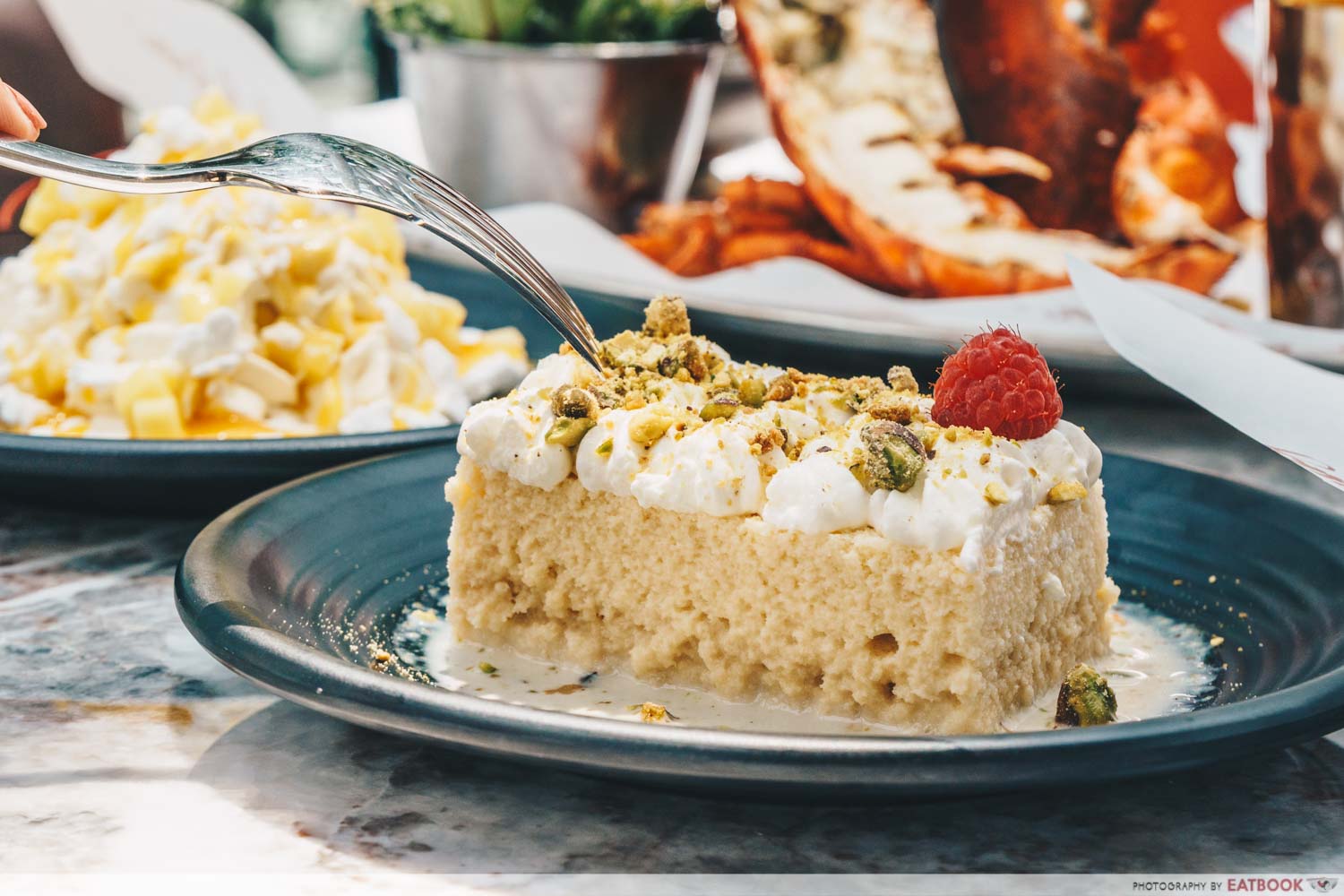 Made with a trio of condensed milk, evaporated milk, and fresh milk, the Tres Leches ($12++) is a must-order for dairy lovers. The dense cake is soaked in a decadent sweetness, making it a great way to end the meal on a sweet note.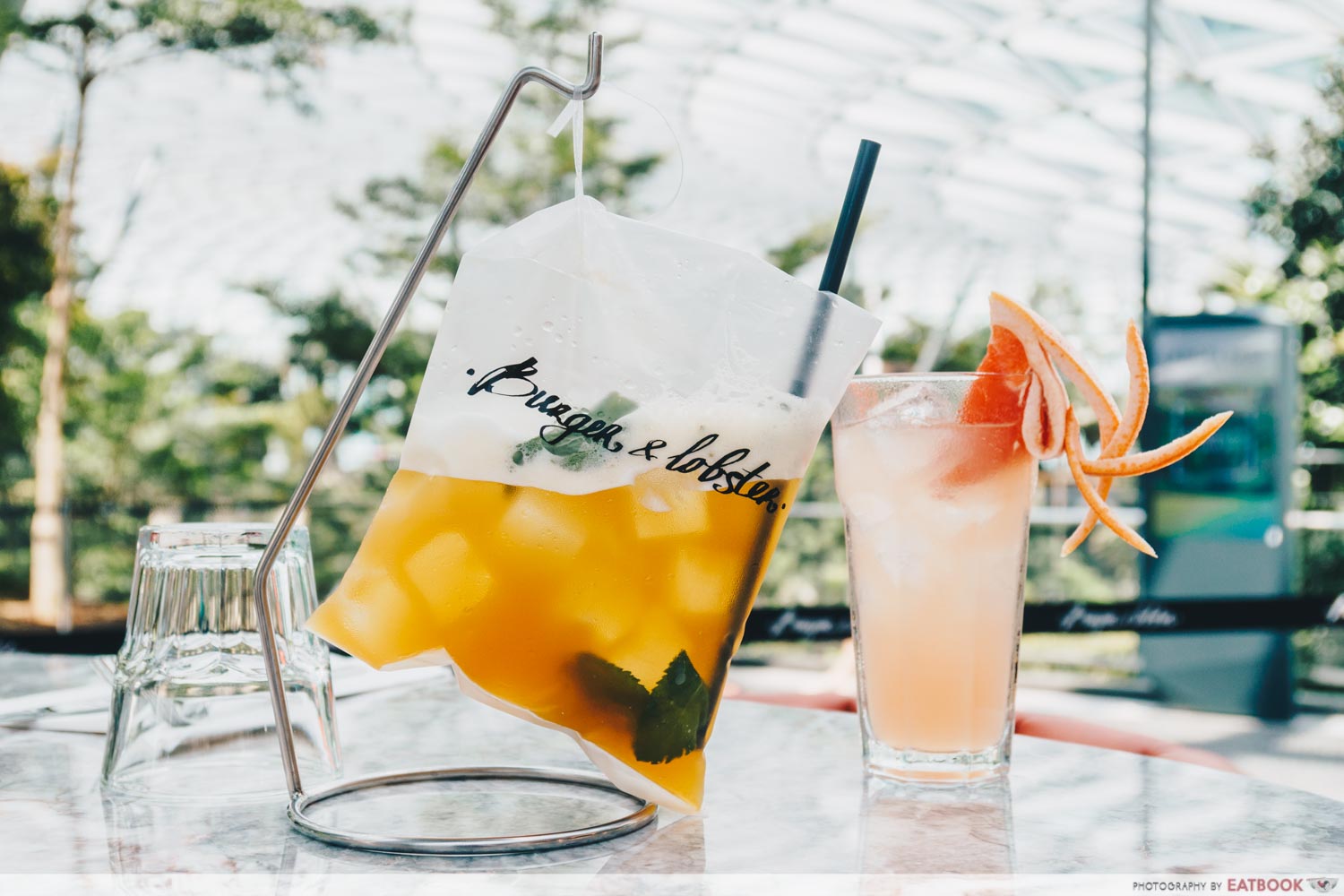 Burger & Lobster is open from 9am to 3am daily. However, boozy drinks are available only till midnight. This might be a family-oriented restaurant, but there are also refreshing coolers such as Lillemoni ($14++) and Ruby Fizz ($14++) if you're looking to wind down with friends. Non-alcoholic drinks are also served. B&L Pineapple Iced Tea ($9++) is a personal favourite. It is a thirst-quenching tropical drink suited for the sunny ambience next to the vortex.
Ambience at Burger & Lobster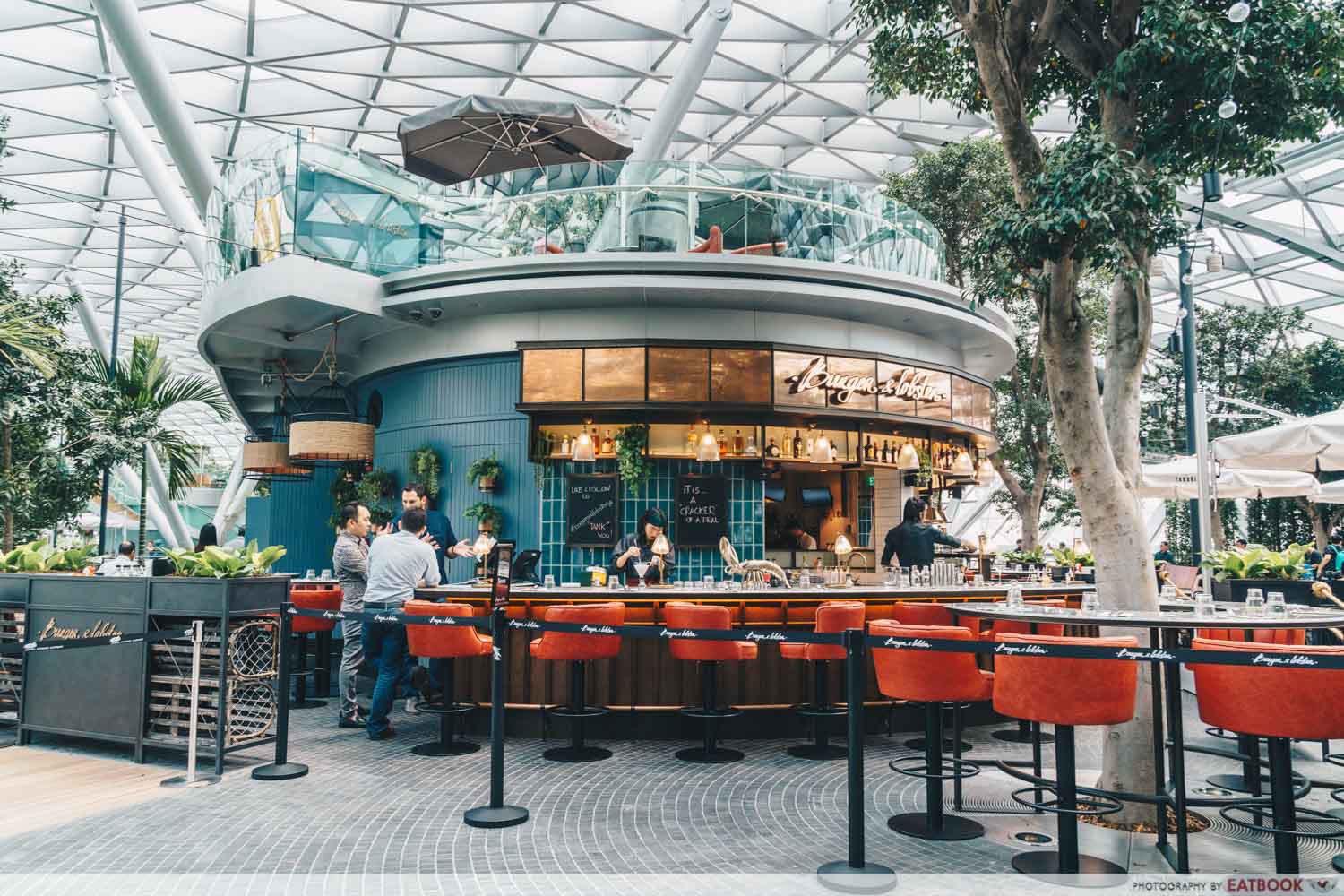 Burger & Lobster is located on the highest floor. Other than a snaking queue on opening day, expect a swanky ambience and stellar view of Jewel's 40-metre high Rain Vortex.
The service is equally charming and attentive, with enough staff to take good care of the 81-seater restaurant. When you're at war with the hardy lobster shells, give any of the wait staff a wave and they will be happy to help. If you're lucky, you might even get a quick tutorial on the best way to deshell a lobster.
The verdict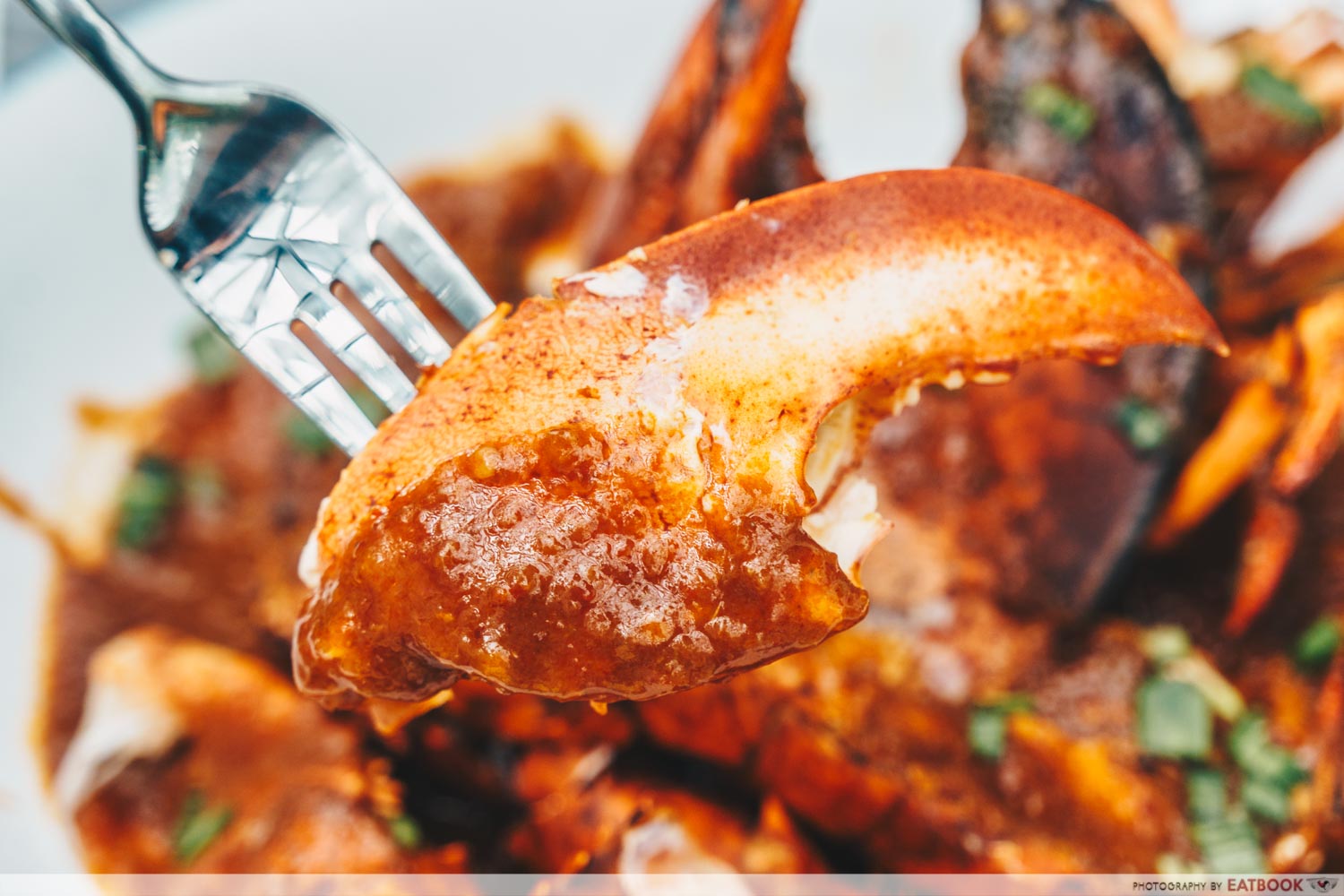 If payday is here and you have time on your hands, make a beeline down to Burger & Lobster pronto, and join the snaking queue. Otherwise, give the hype some time to die down first before making your way down, as they will not be taking any reservations. The food here is outstanding; a must-try at least once in your lifetime.
Shake Shack Review: First Look At Their Signature Burgers, Pandan Milkshake And Gula Melaka Ice-Cream
Address: 78 Airport Boulevard, #05-203, Jewel Changi Airport, Singapore 819666
Opening hours: Sun-Thur 10am to 12am, Fri-Sat 9am to 1am
Website
Photos taken by Lim An.
This was a media tasting at Burger & Lobster.
Summary
Pros
– Outstanding dishes
– Fresh seafood
– World-class view and ambience

Cons
– No reservations, walk-in only
Recommended dishes: Original Roll ($40++), Original Lobsters ($65++)

Opening hours: Sun-Thur 10am to 12am, Fri-Sat 9am to 1am
Address: 78 Airport Boulevard, #05-203, Jewel Changi Airport, Singapore 819666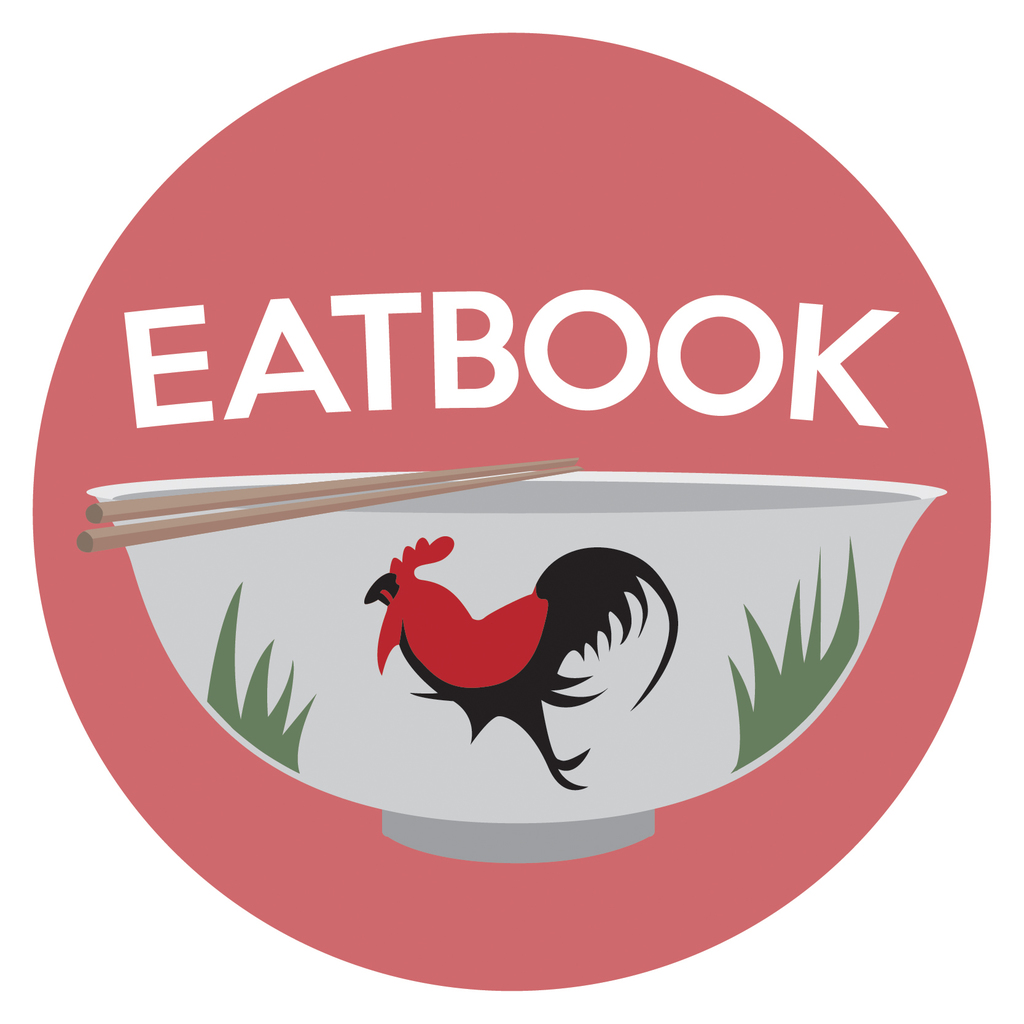 Drop us your email so you won't miss the latest news.