Mexican food at James' Quesadillas & Brunch
It's not common to see Mexican cuisine in a hawker centre. But considering its prime location in Amoy Street Food Centre, James' Quesadillas & Brunch fits right in. The hawker stall specialises in a selection of affordable Mexican dishes, from burritos to tacos. Grain bowls and sandwiches are available too.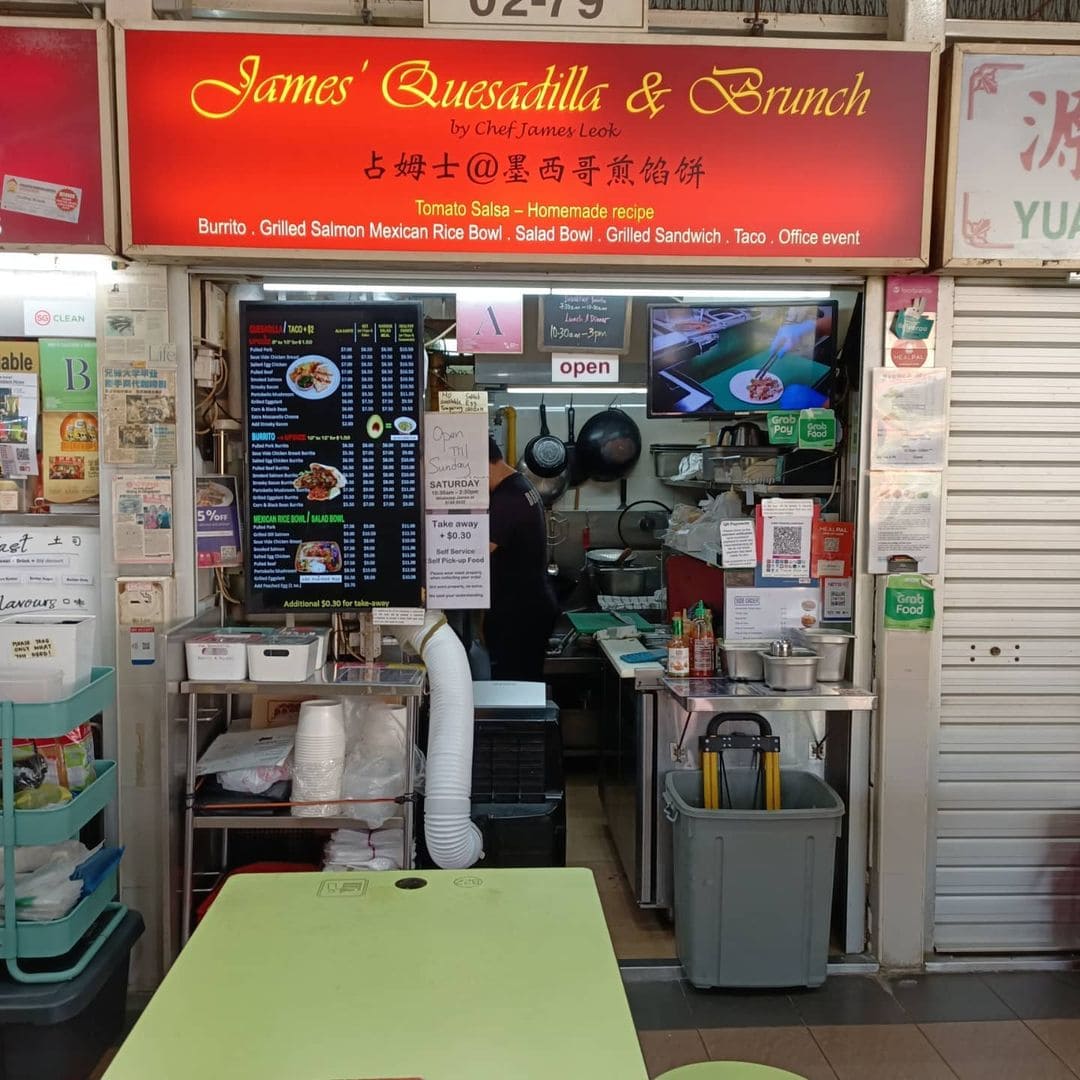 Image credit: @thewhateverdietsg
Although Chef James Leok mainly caters to the lunchtime crowd of CBD office workers, his store is also open for breakfast from 7:30am, so you could even have Mexican food for breakfast!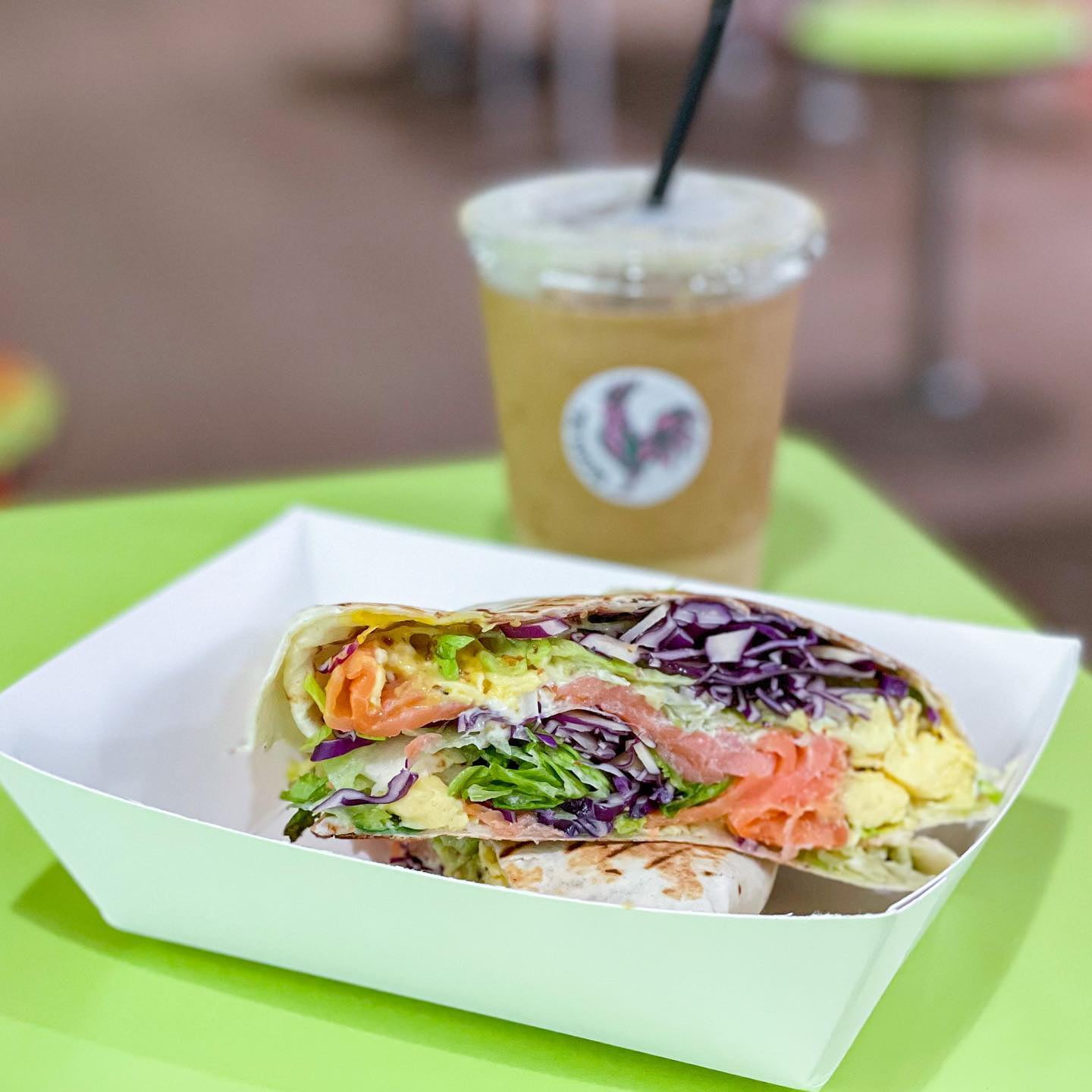 Image credit: @sazshimii
Available from 7:30am to 9:30am, the Smoked Salmon & Scrambled Egg Burrito ($5) comes highly recommended on the breakfast menu. Chef James is generous with the smoked salmon, and finishes it with some mustard and mayonnaise. Wrapped with a variety of fresh vegetables and fluffy scrambled egg, the burrito makes for a hearty and healthy breakfast.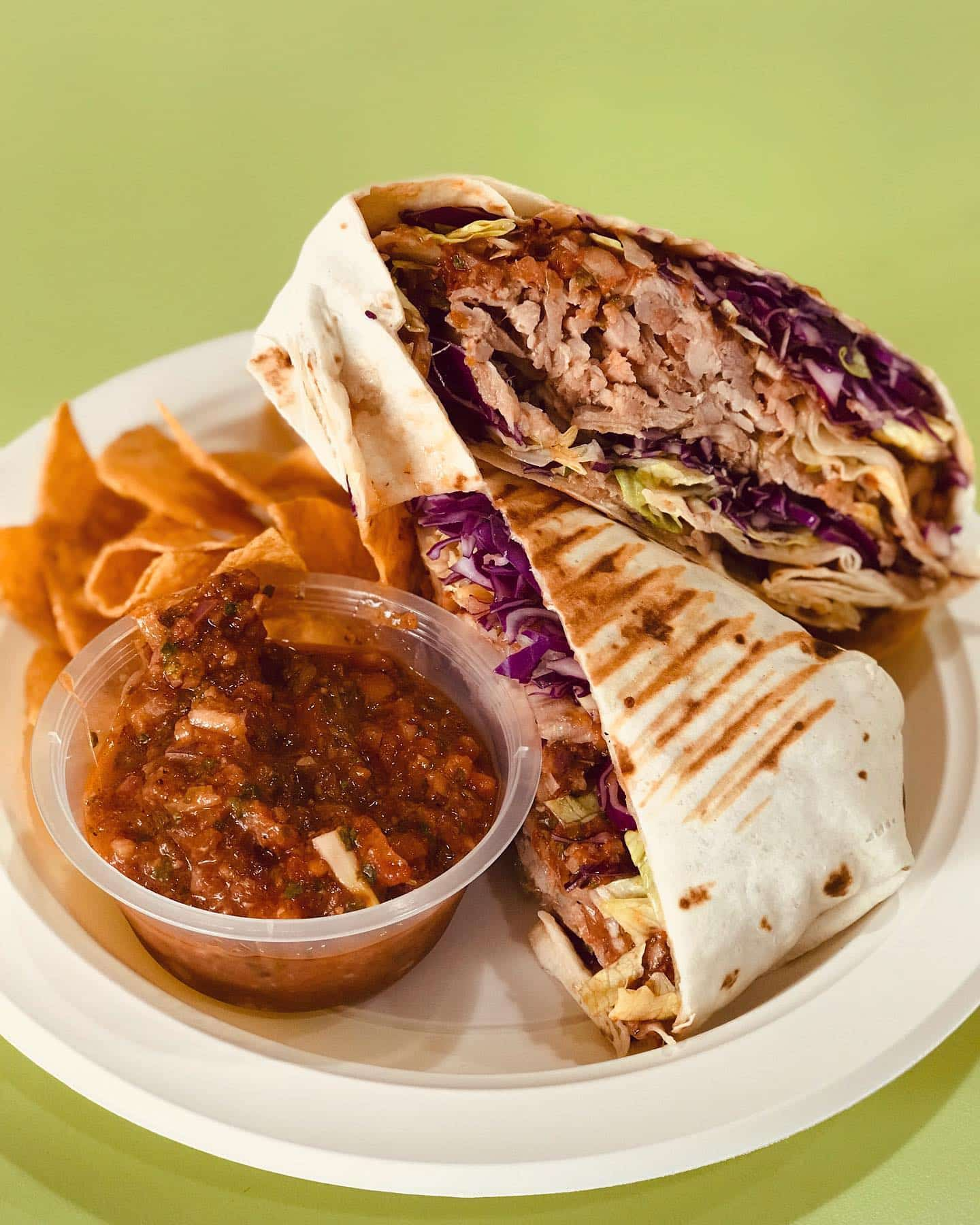 Image credit: @eatsplayssweats
Available after 10:30am is the Pulled Pork Burrito ($6.50 for 10-inch, $8 for 12-inch), which comes stuffed with tender, juicy pork, and a standard mix of cabbage, lettuce and salsa. The burrito is larger than a Stuff'd kebab, and is thoughtfully cut into two for ease of eating. 
Make your meal into a set for just $1.50, which gets you a side of chips and salsa. The salsa is prepared in-house with a base of tomato puree, which makes it perfect for dipping with the chips.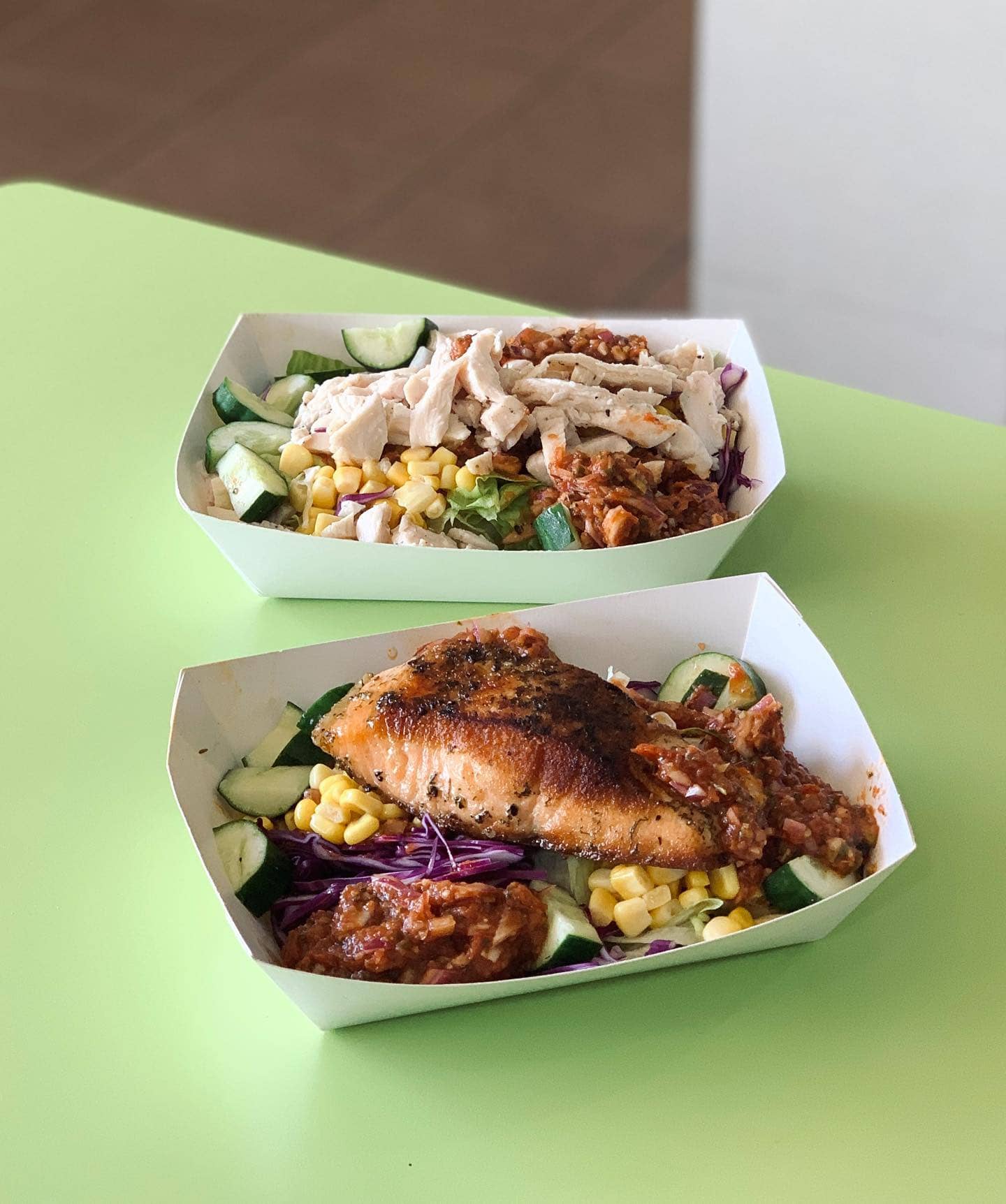 Image credit: @3asy.eaters
If you want something more filling, opt for the signature Grilled Dill Salmon Rice Bowl ($9). There's no lack of carbs here as the salmon fillet comes served on corn, rice and black beans. Alternatively, choose the Sous Vide Chicken Breast Rice Bowl ($6.50) if you're looking for a less oily meal. Both bowls come dressed in the same zesty salsa, and can be enjoyed with salad instead at no additional cost if you're on a keto diet.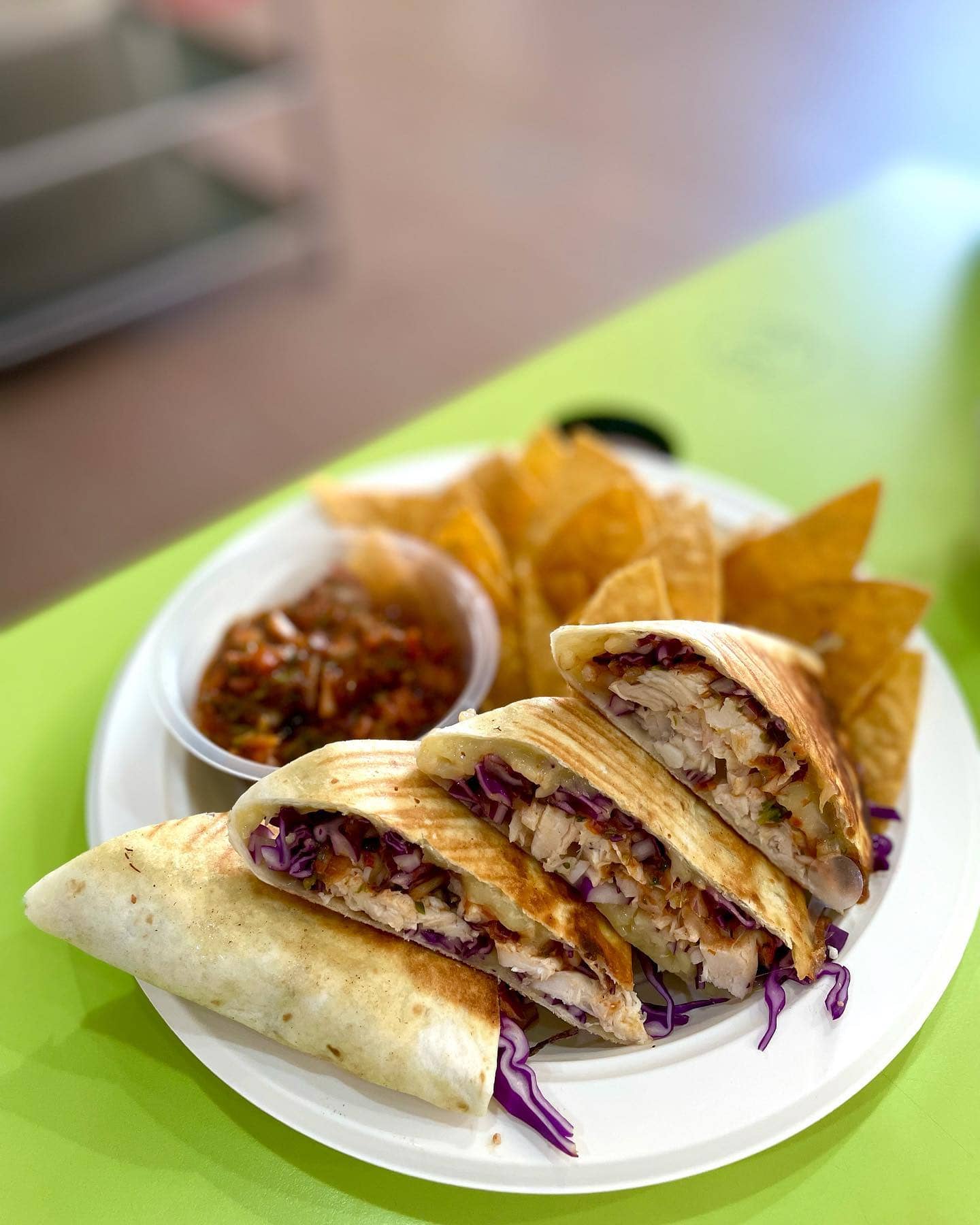 Image credit: @breadieediaryy
You would be remiss not to try the quesadillas, especially the Sous Vide Chicken Breast Quesadilla ($6 for eight-inch, $7.50 for ten-inch). Expect moist chunks of chicken breast paired with melted mozzarella cheese in a folded tortilla wrap that's grilled to finish. At only $6 for a regular portion, the quesadilla is perhaps the most value-for-money item on the extensive menu.
After being closed for renovations for three months, Amoy Street Food Centre has recently re-opened for business. With over 100 stalls in this two-storey hawker centre, you're sure to find something to your liking. If you need some help to narrow down your choices, check out our reviews of Koryori Hayashi for mentaiko pasta and Craft'B for steak rice bowls. 
Koryori Hayashi Review: Cheap Japanese Hawker Serving Mentaiko Pasta And Katsu Don In The CBD
Address: 7 Maxwell Road, #02-79, Amoy Street Food Centre, Singapore 069111
Opening hours: Mon-Fri 7:30am to 3pm, Sat 10:30am to 2:30pm
Tel: 9169 9932
Website
James' Quesadilla & Brunch is not a halal-certified eatery.
Feature image adapted from @citybitesg and @kennethong's posts.