Jelebu Dry Laksa at Keong Saik Road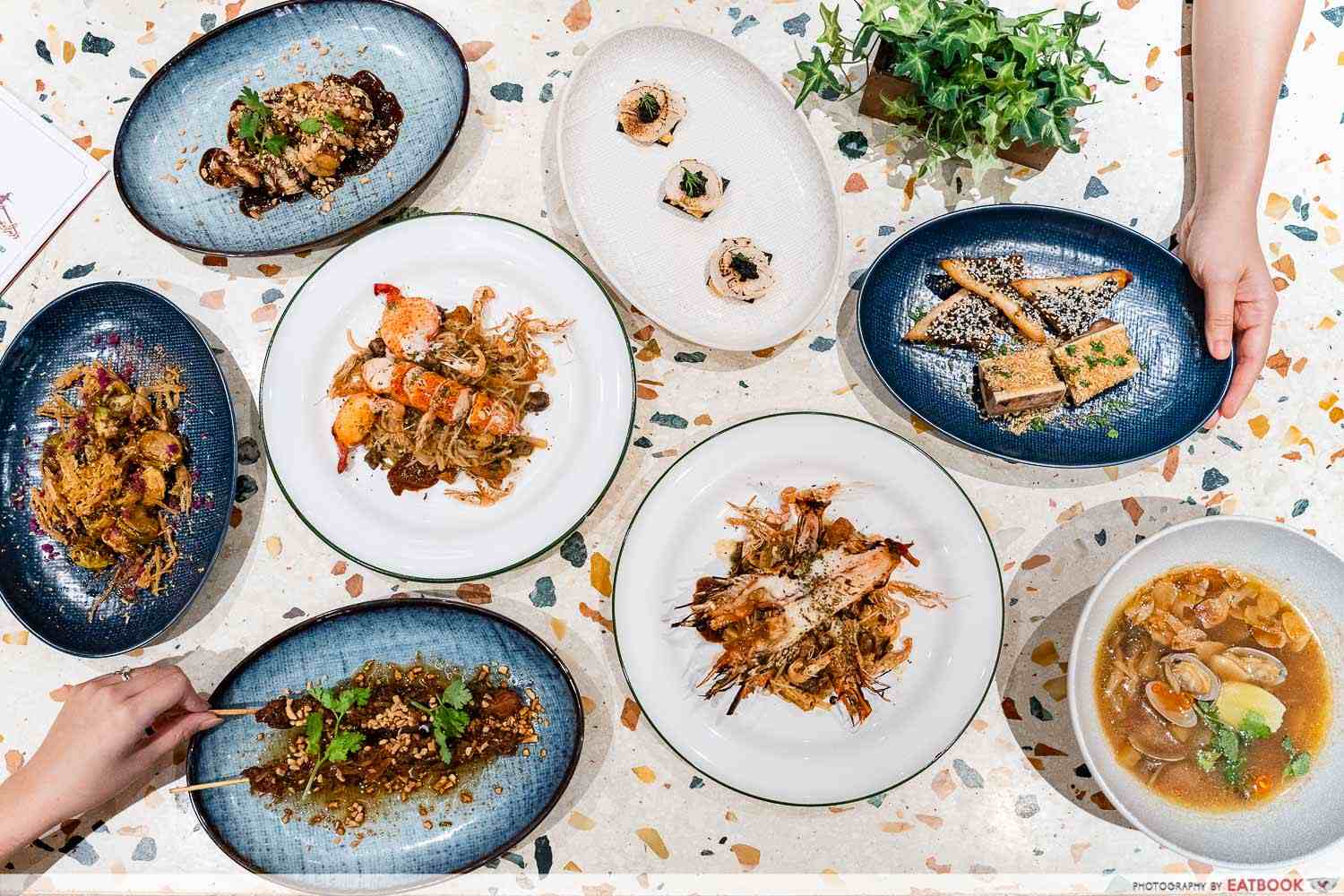 A piping hot bowl of laksa that's sufficiently lemak checks all the right boxes. Dry laksa, however, is the way to my heart. There's something about the dry version of this local classic that, to me, is more shiok than its soupy counterpart. Apparently, the founder of Jelebu Dry Laksa concurs.
15 Laksa In Singapore With Lemak Broth, Springy Noodles, And Fresh Prawns
Borne out of the pandemic, the home-based business has recently teamed up with Takeshi Noodle Bar and Tipsy Collective to launch a pop-up restaurant along Keong Saik Road. Running for a limited time only, from now till 31 May 2022, the cosy pop-up is on the lobby of Hotel Soloha.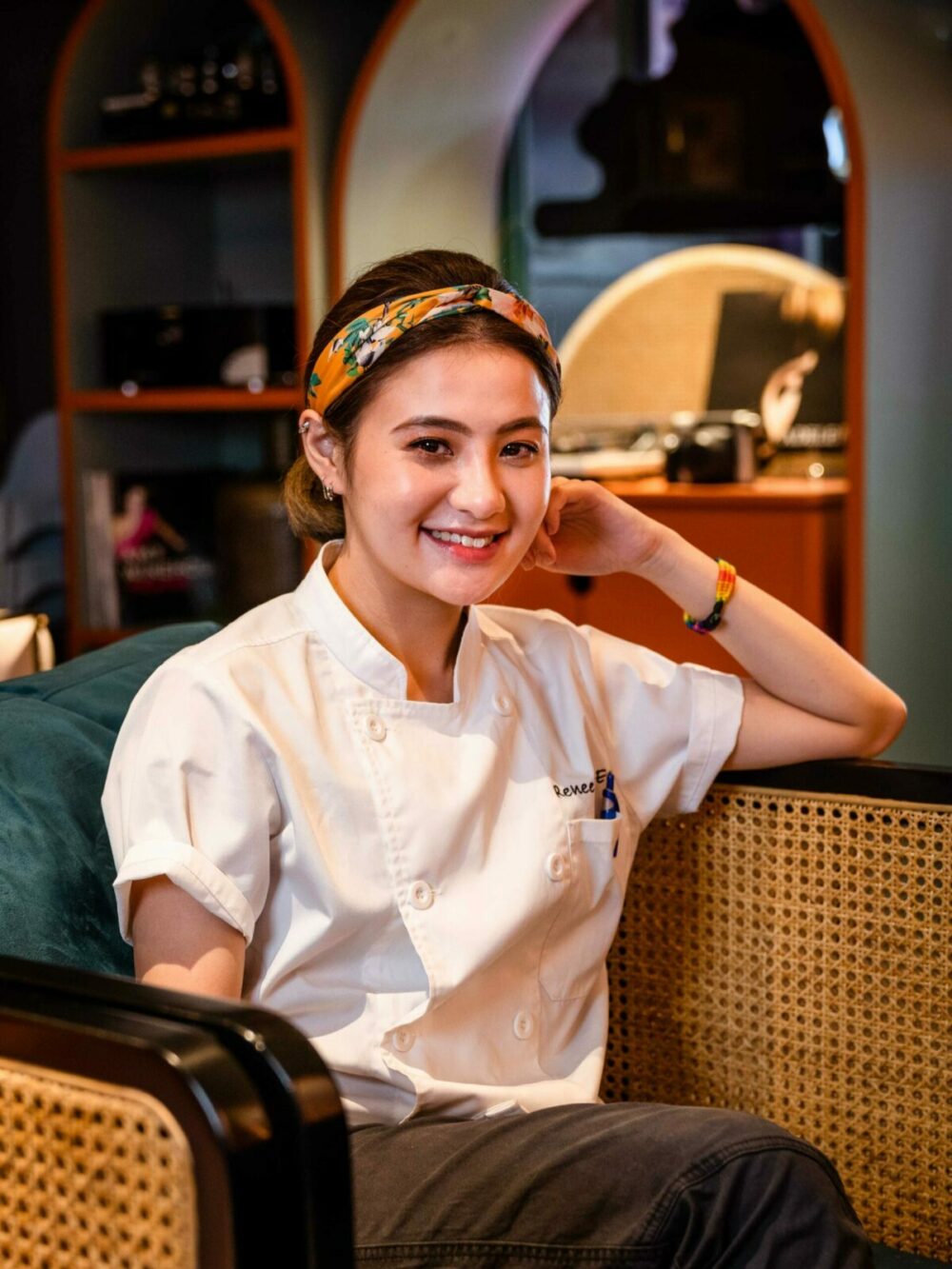 Image credit: @tipsycollectivesg
Home chef Renee Tang started Jelebu Dry Laksa two years ago when COVID-19 hit. The young and aspiring cook, who was only 26 back then, had to derail her plans of opening a food truck in Los Angeles. Thankfully, things took a turn for the better as business picked up, and fans flocked for a taste of her signature dry laksa, zhng-ed up with premium Boston lobster and tiger prawns.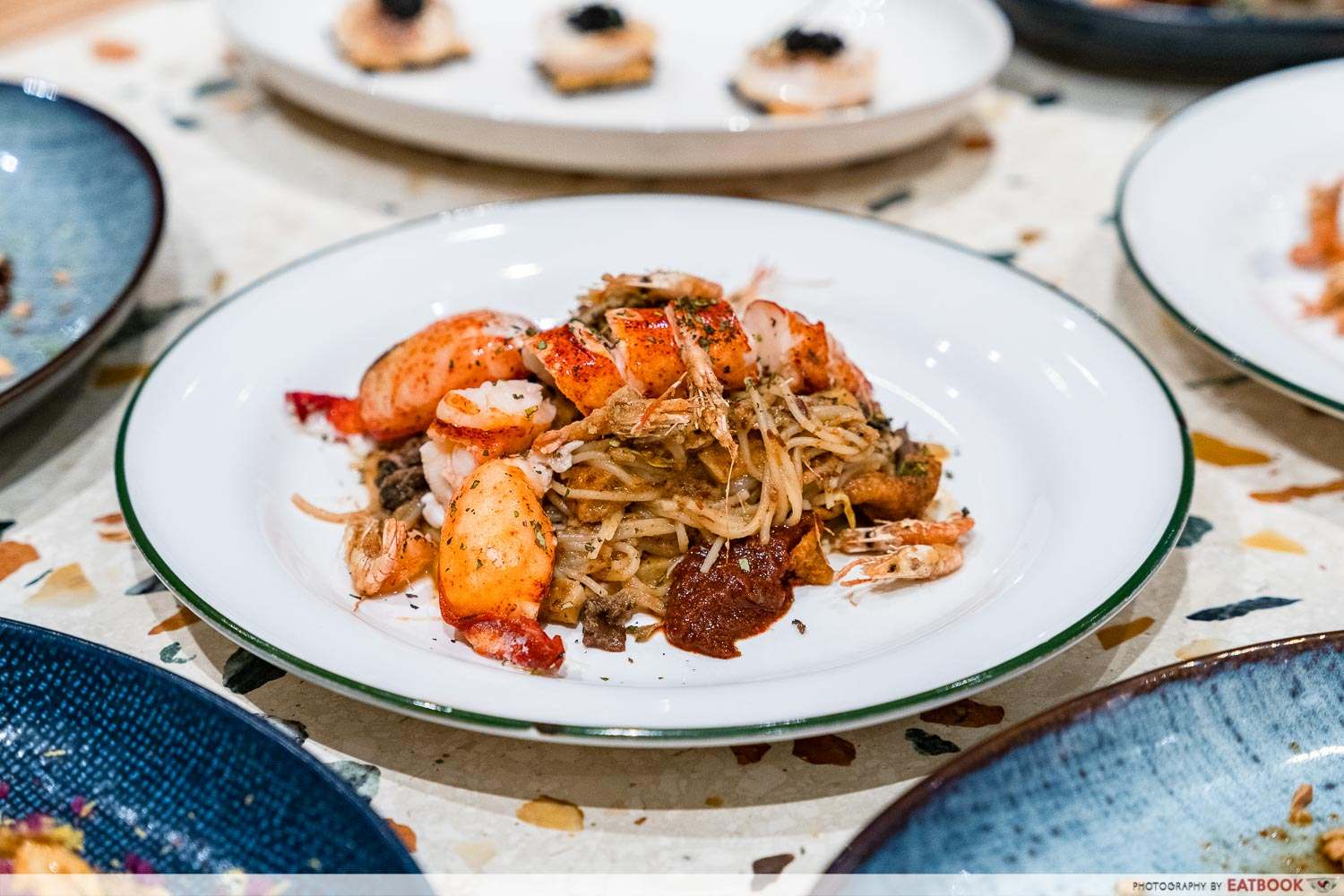 The menu at the pop-up is straightforward, with a focus on Chef Renee's famous dry laksa, plus a handful of her mod-Sin creations. Go big or go home; dive straight into the Butter-Poached Whole Lobster Dry Laksa ($46++), a splurge-worthy dish topped with generous chunks of perfectly cooked Boston lobster. If you're not up for the steep price tag, there's a half lobster version going at $32++.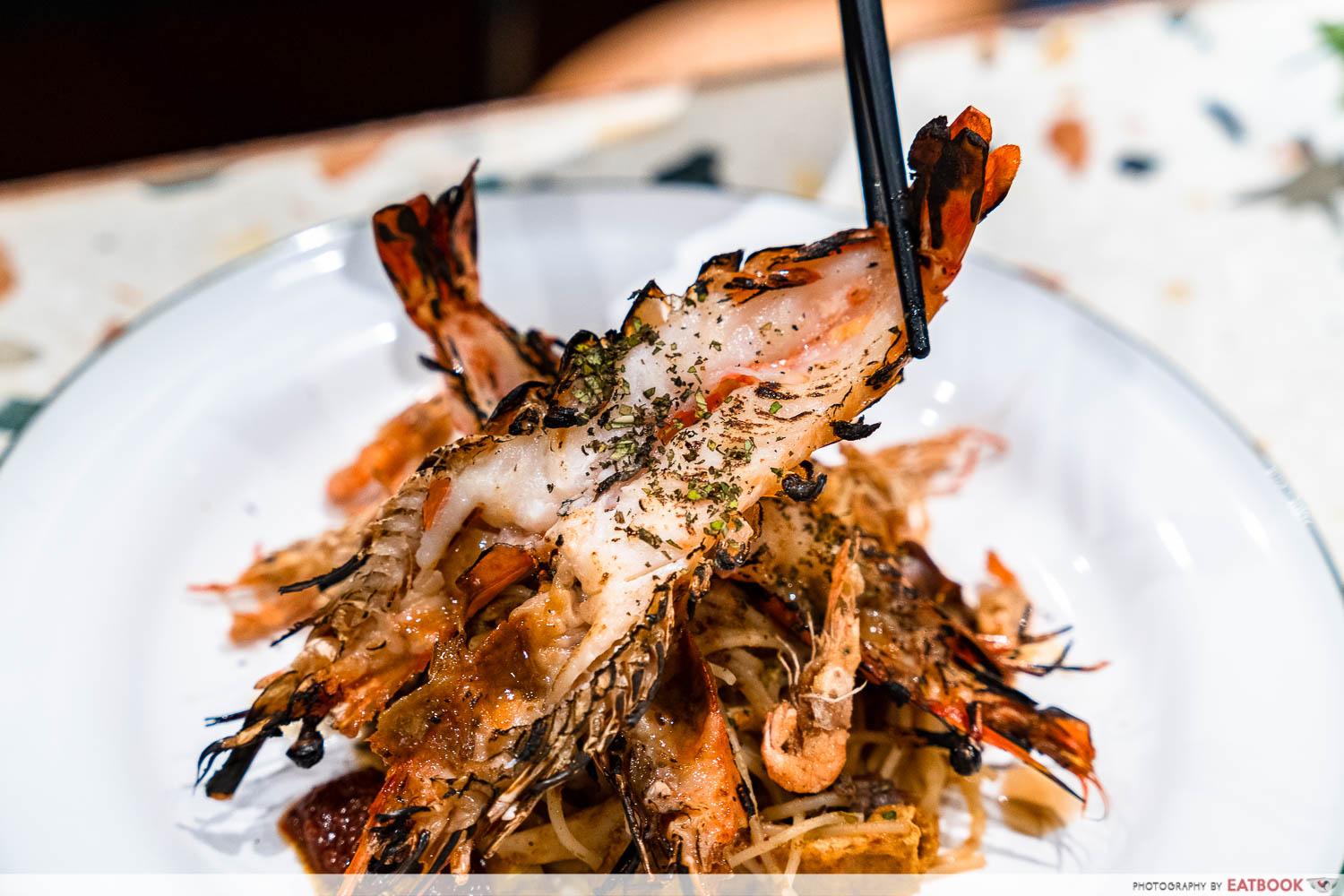 A unanimous favourite at the table turned out to be the most affordable laksa item on the menu: Grilled Tiger Prawn Dry Laksa ($22++). The prawn shells were liberally charred, almost to the point of no return, showing how comfortable Chef Renee is with fire and heat control. The result was an impeccably smoky finish that married well with the sweet and bouncy prawn flesh.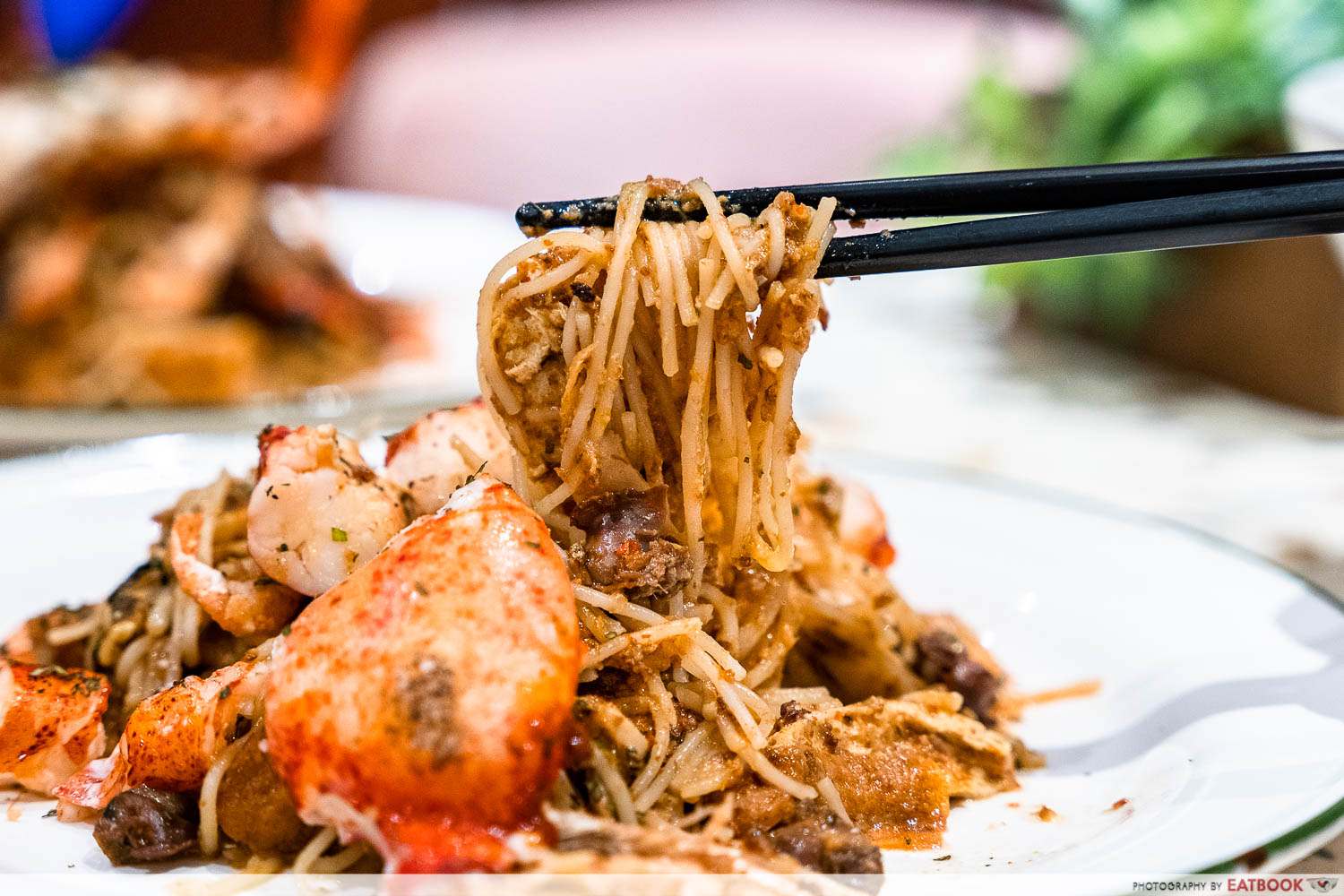 For maximum flavour and an umami boost, the rice noodles are cooked in a prawn-heavy laksa broth. Chef Renee's rempah, which supposedly consists of 12 types of herbs and spices, is a highly guarded recipe.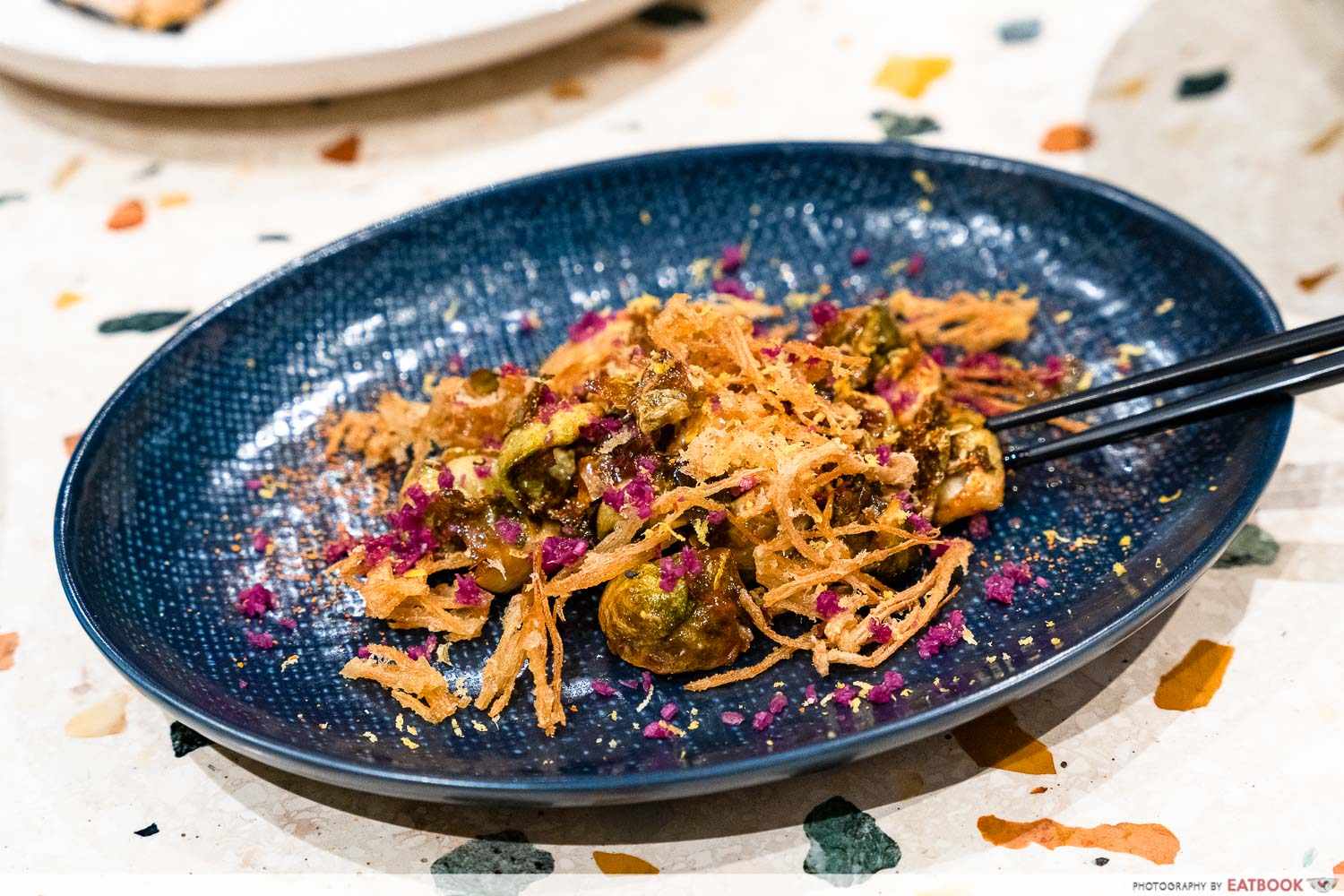 Those who want some bites to go along with their laksa are in for a treat, with one-of-a-kind munchies including Marmite Brussels Sprouts ($14++): deep-fried brussels sprouts tossed in a marmite-spiked aioli, and topped with crispy enoki.
Another highlight would be the Taupok Poppers ($12++), which takes the simple ingredient to a whole new level; think king mackerel-stuffed taupok with a sweet rojak sauce and toasted peanuts for extra crunch.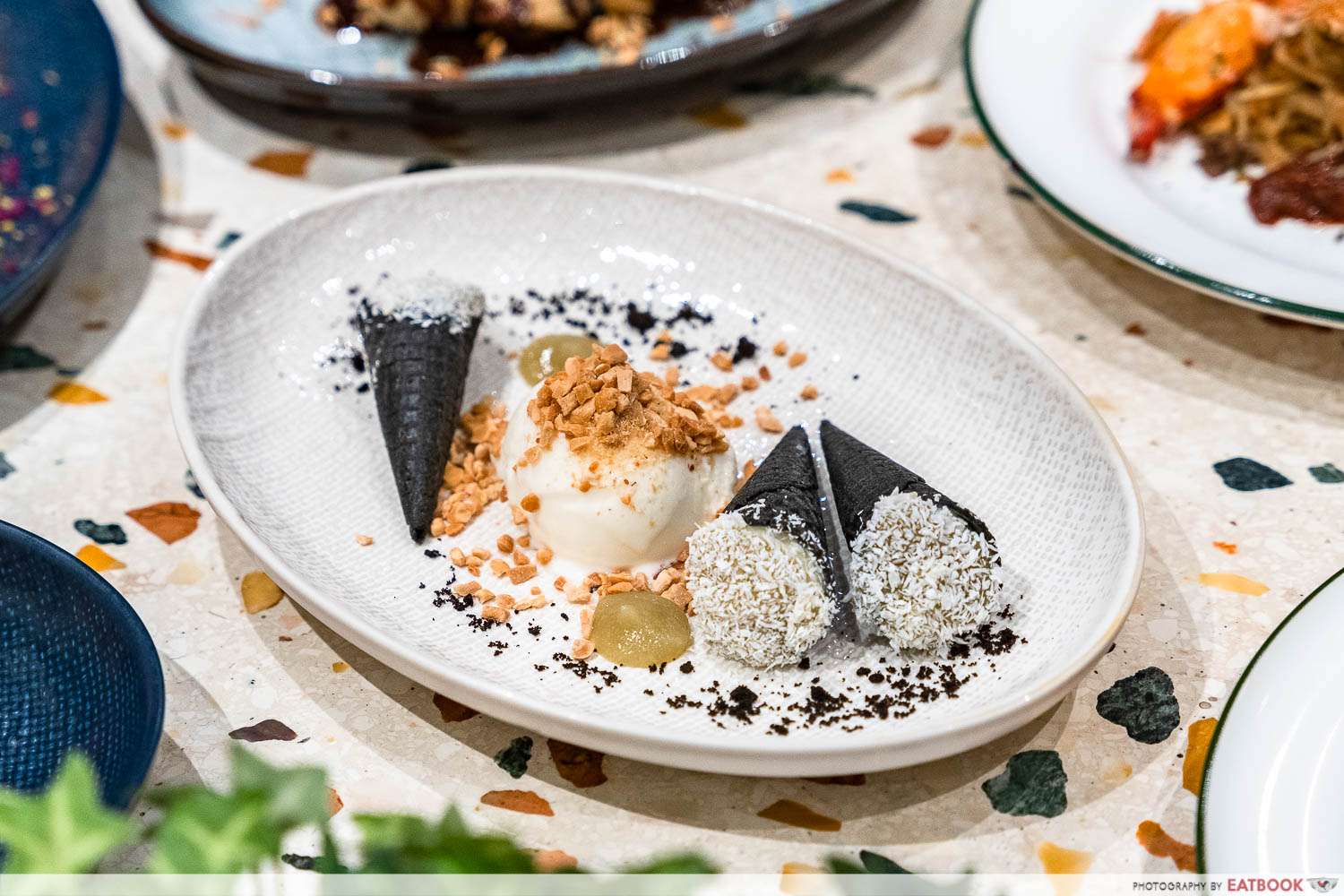 Before you leave, you have to try the Kaya Goreng ($14++)—Chef Renee's take on the iconic Ya Kun kaya peanut toast. Enjoy all the components together; take one bite of the kaya coconut mousse-filled cone, followed by a bit of coconut ice cream, generously sprinkled with salted peanuts to offset all that sweetness. This is everything you need and more in a dessert.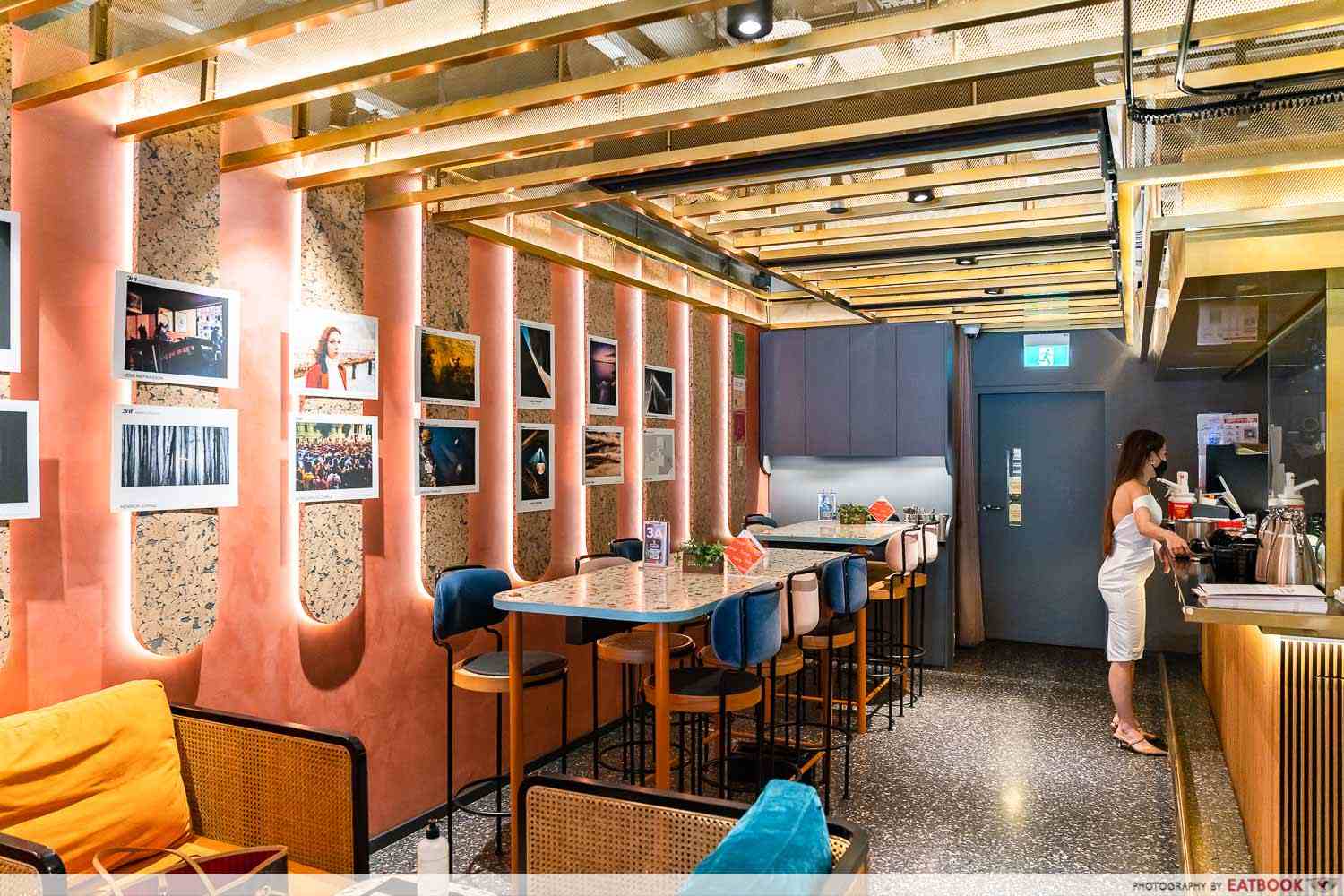 For more updates on the pop-up, check out Jelebu Dry Laksa's IG page. As the restaurant has limited seating, it's best to make a reservation online to avoid disappointment.
If you have room for more, pop by popular Danish bakery Leckerbaer's Keong Saik branch! Alternatively, head to Black and Gold Coffee Stop at Havelock for cold brew coffee and tea.
Address: 12 Teck Lim Rd, Singapore 088387
Opening hours: Wed-Mon 12pm to 3pm, 5pm to 11pm
Website
Black And Gold Coffee Stop: Cosy CBD Cafe With $4 Cold Brew, Prawn Mentaiko Shokupan And More
Photos taken by John Lery Villanueva.
This was a media tasting at Jelebu x Takeshi.