---
Best laksa in Singapore
---
Laksa─a bowl that tastes of home for any Singaporean. Whether you like it mai hum (without cockles), with yellow egg noodles, or with liberal dashes of extra sambal, here's our roundup of 15 places to find laksa in Singapore for you to try if you love this dish, or to add to your list of 'Things To Eat When I'm Home' if you're presently overseas. 
Apart from well-known laksa stalls, we've also included home-based cooks that prepare dry laksa, perfect to try for your next WFH lunch or socially-responsible home gathering.
---
1. 328 Katong Laksa
---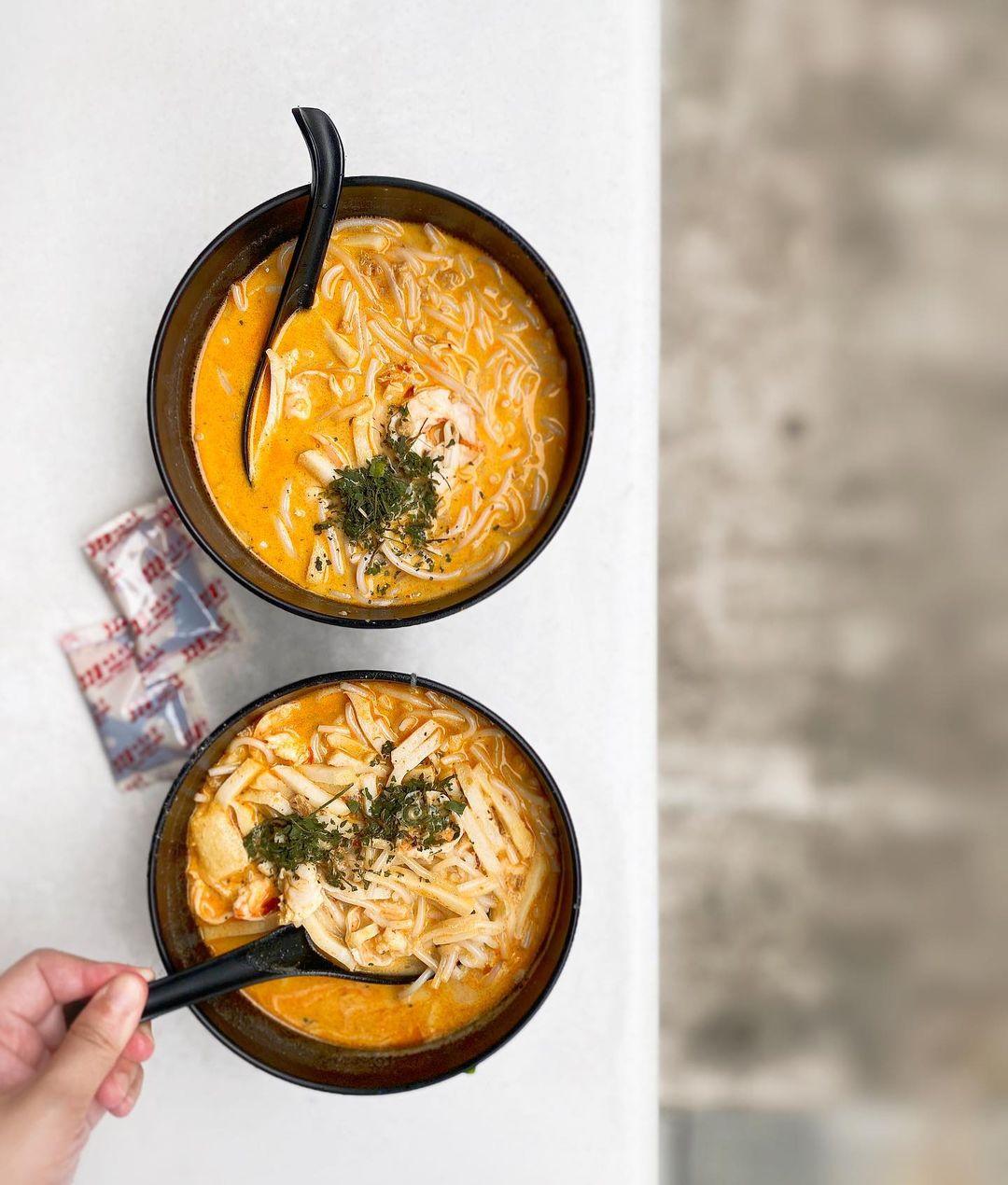 Image credit: @lareinabelle
Mention Katong laksa, and 328 Katong Laksa is the first name that comes to mind. They've been around for 22 years, have been challenged by Gordon Ramsey himself, graced by countless celebrities, and even won and lost their Michelin Bib Gourmand accolade. 
This chain's very first outlet along East Coast Road is now a modern, air-conditioned space that still serves laksa (from $5.50) with just a soup spoon, and sambal on the side. Some fans say it's no longer as good as it used to be, but we'll let you be the judge of that.
---
2. Sungei Road Laksa
---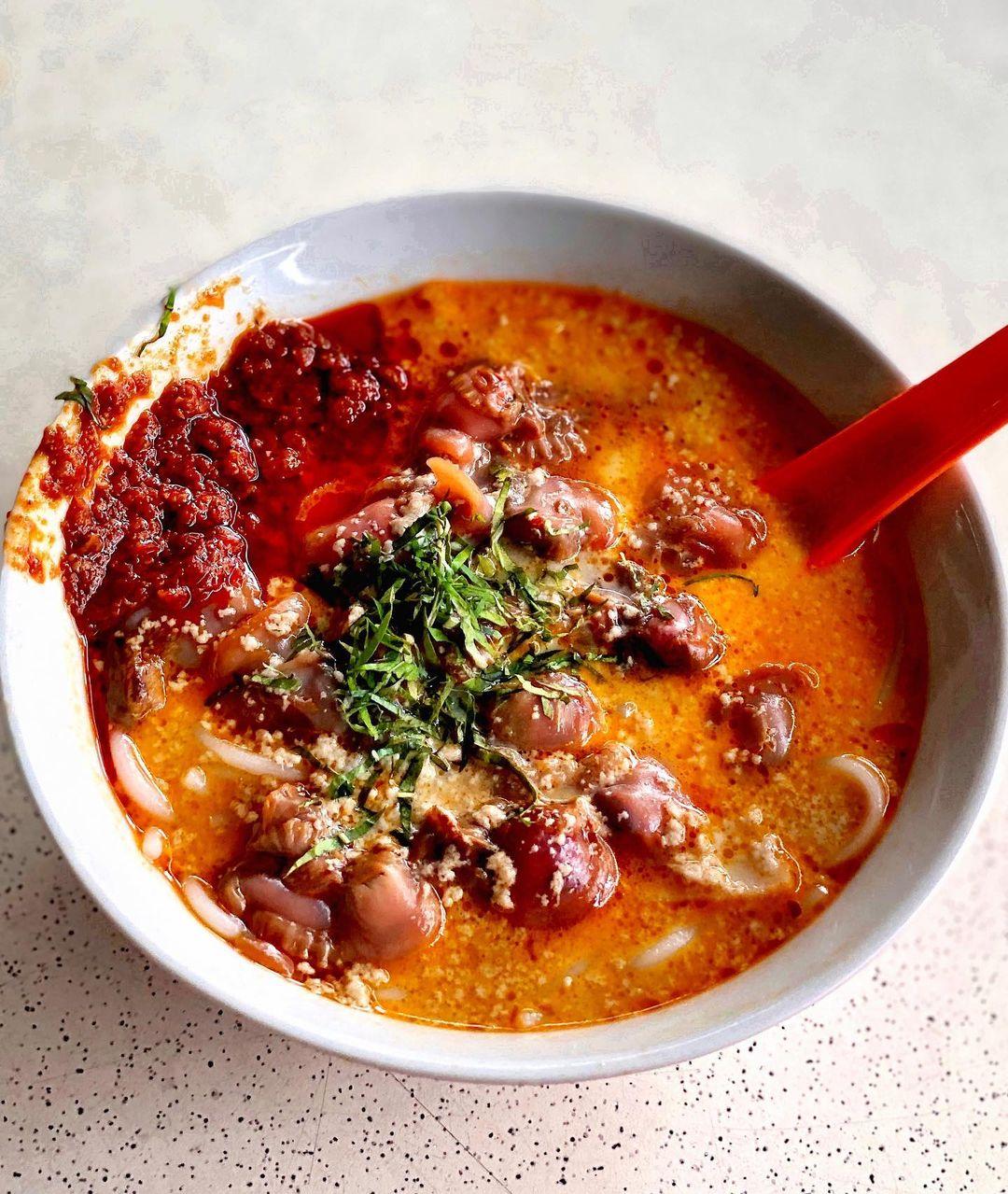 Image credit: @renztan
Here at Sungei Road Laksa, $3 gets you a bowl that's cooked over a charcoal fire. Portions run on the small side, and there's no option to upsize your bowl of laksa. Throw in the snaking queues, and we'd recommend you order multiple bowls to make the wait worth it.
The gravy here is lighter and milder than at many other stalls, but no less flavourful. Because it's not as heavy, it's easy enough to knock back a couple of bowls of this laksa.
Address: 27 Jalan Berseh, #01-100, Singapore 200027
Opening hours: Thurs-Tues 9:30am to 4pm
---
3. Famous Sungei Road Trishaw Laksa
---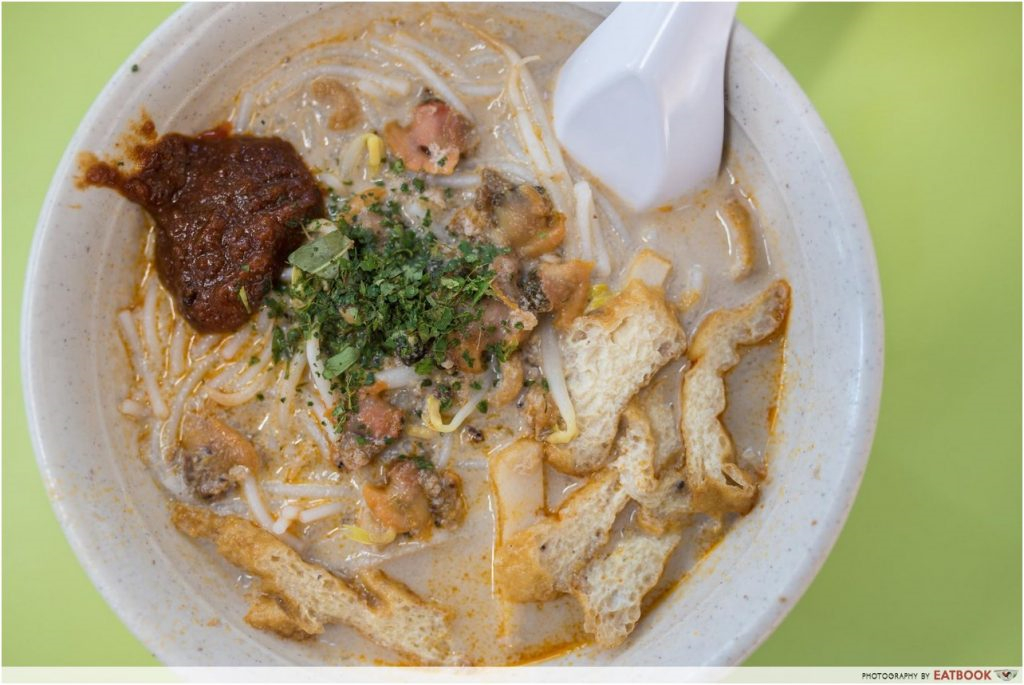 This stall in Hong Lim Food Centre has no relation to the other Sungei Road Laksa, other than the fact that they serve the same dish. They've been in business for almost 20 years, and have been awarded the Michelin Bib Gourmand every year since 2016. 
The Asia Delight Laksa ($5) can be upgraded to include crayfish for an extra $4. The gravy here is characterised by its use of less coconut milk. What it lacks on the lemak front, however, is more than compensated for in the premium ingredients such as fresh coconut, dried scallops, dried oysters, and fresh prawns that go into making the stock. 
Read our full review of Famous Sungei Road Trishaw Laksa here.
Address: 531A Upper Cross Street, #02-66, Hong Lim Food Centre, Singapore 051531
Opening hours: Mon-Sat 10:15am to 3pm
Tel: 9750 8326
---
4. Janggut Laksa
---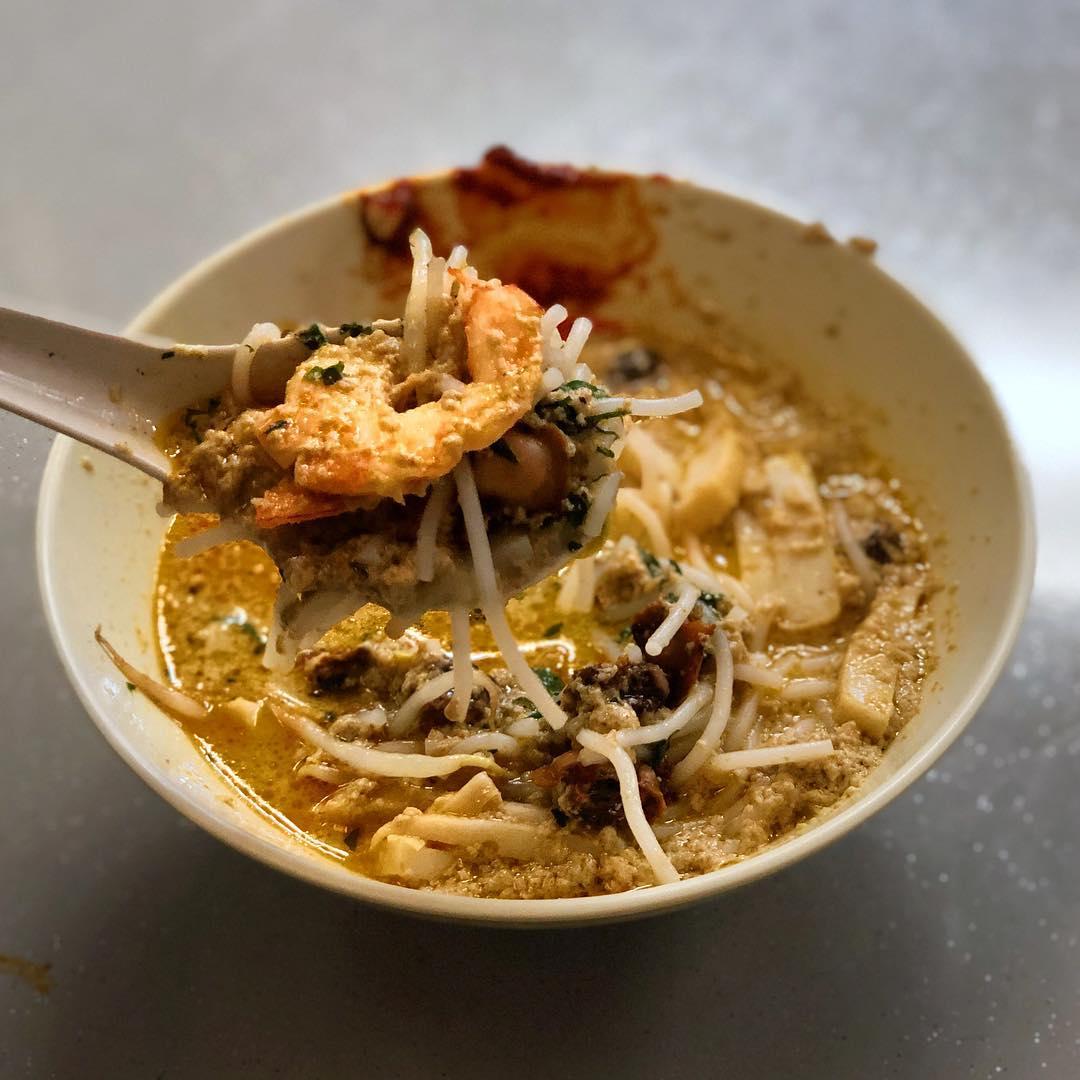 Image credit: @weeteck
With a history dating back to the 1950s, Janggut Laksa is the OG Katong laksa, now operating out of Roxy Square. However, it's the Queensway outlet that holds a special place in my heart. The laksa (from $4) here is the stuff of many after-school memories and is rumoured to be the closest in taste to what it used to be back in the day.
If you've space to eat more, get yourself an order of their Curry Chicken (from $6.50) too for another blast from the past. 
---
5. Depot Road Zhen Shan Mei Claypot Laksa
---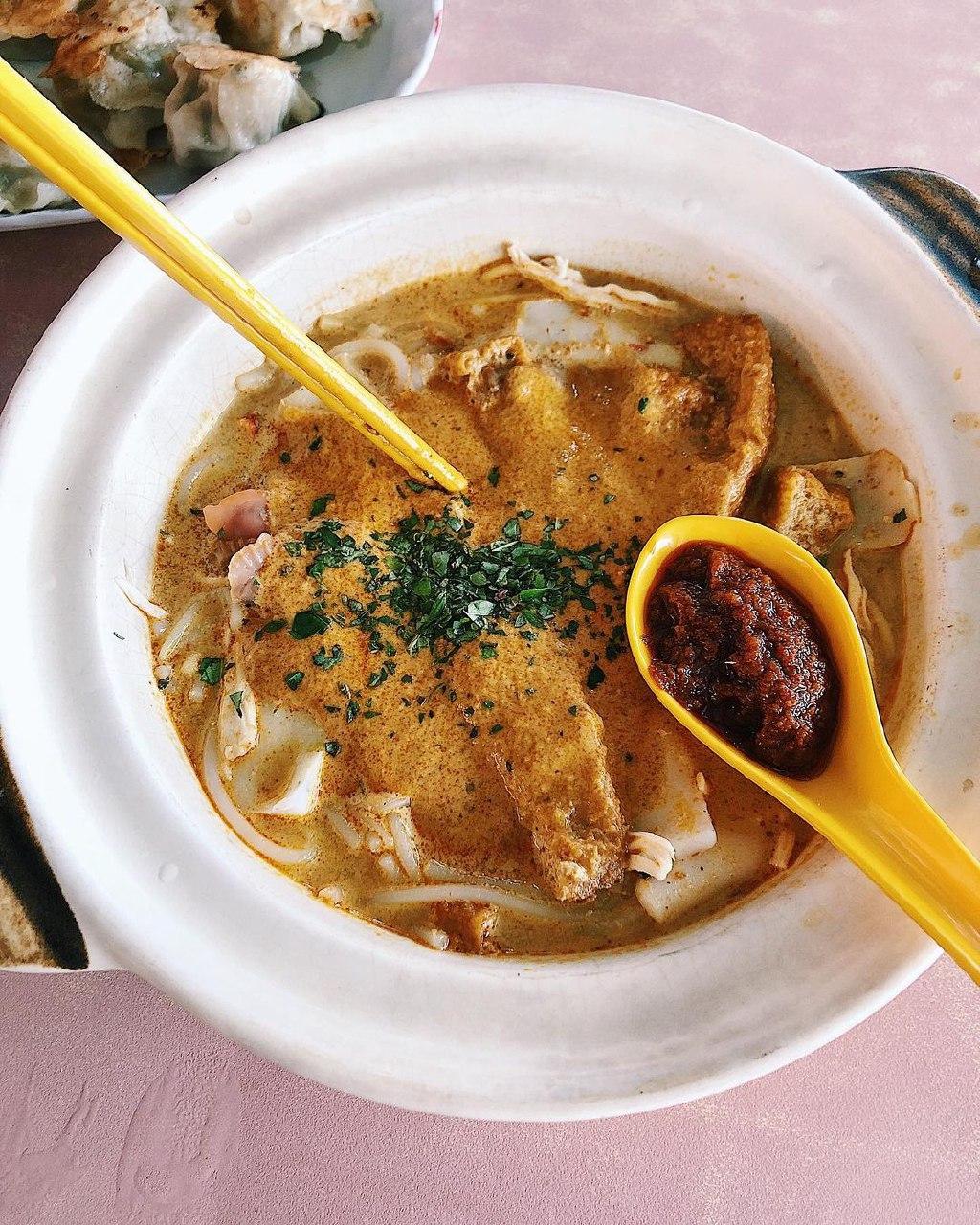 Image credit: @sgahpek
Another recipient of the prestigious Michelin Bib Gourmand award, Depot Road Zhen Shan Mei Claypot Laksa serves its laksa (from $4) in claypots. In the same way that claypot rice is given its distinctive charred taste thanks to the earthen pot, the dish here is lent earthy, toasted notes that catapult the laksa to new heights.
Top up $2.50 for an extra serving of cockles, or $1 for additional tau pok, prawns, chicken or fish cake. Alternatively, upsize your laksa with extra gravy or noodles at $0.50.
Address: 120 Bukit Merah Lane 1, #01-75, Alexander Hawker Centre, Singapore 151120
Opening hours: Tues-Sat 9am to 3:30pm
Tel: 9088 9203
10 Alexandra Food Village Stalls That Prove This Hawker Centre Deserves More Hype
---
6. 928 Yishun Laksa
---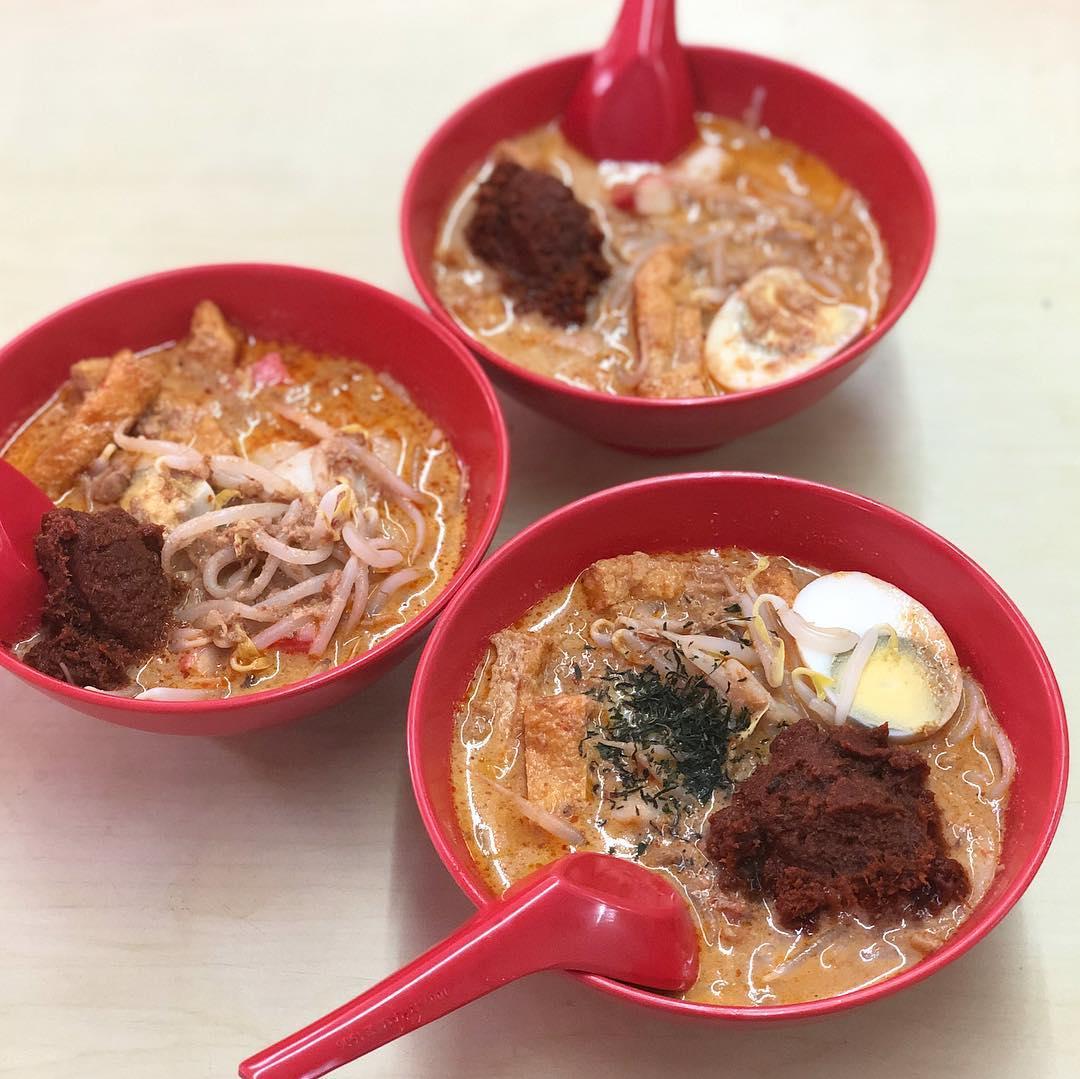 Image credit: @fyonfoodprints
For a stall that technically has no name, this stall is too well-known. It's known as 928 Yishun Laksa, or Yishun 928─The Very Nice Laksa Stall for the convenient fact that that's where it's located. Queues here are known to stretch as long as an hour, and prices start from $2.80 a bowl.
You get to choose your noodles here, so if you're one of those in Camp Yellow Egg Noodles, this stall is for you. Another little thrill for me here is the addition of crabsticks, although it's edged out by the star of the dish: their sambal.
Address: 928 Yishun Central 1, #01-155, Singapore 760928
Opening hours: Mon-Sat 8:30am to 6pm
Tel: 9731 9586
12 Hokkien Mee Stalls In Singapore Every Local Foodie Must Try
---
7. Grandma's Noodles
---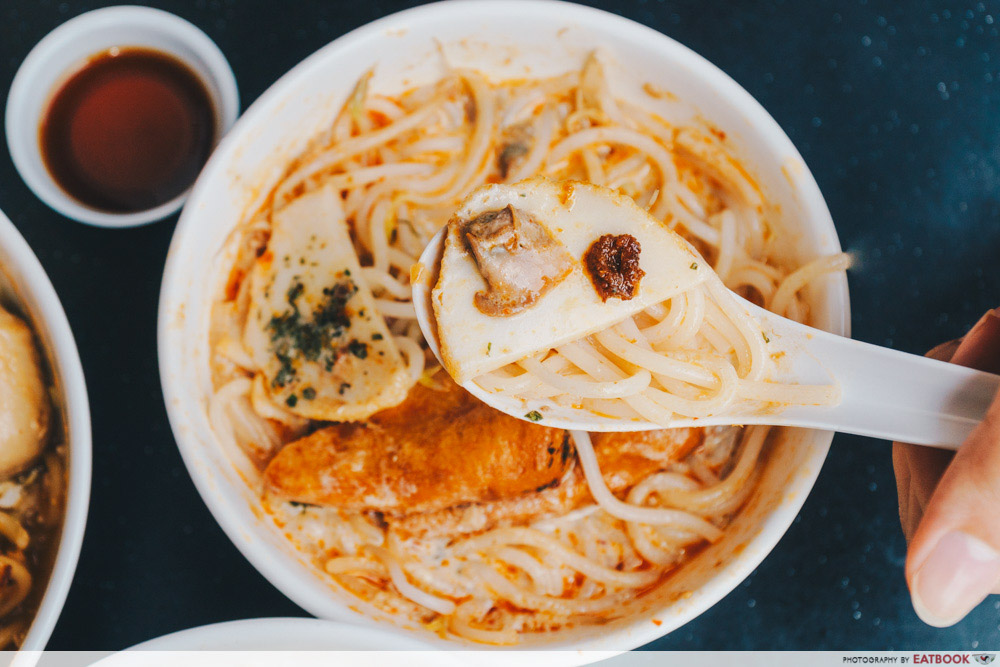 We came for the Ke Kou Mian, but the Laksa ($3.80) stole our vote. Made with a family recipe from one of the owners at Grandma's Noodles, this bowl had just the right amount of spice, and fresh cockles that brought a briny taste of seafood to the gravy.
Check out our full review of Grandma's Noodles.
Address: 473 Fernvale Street, #01-05, 473 Coffee Stop, Singapore 790473
Opening hours: Daily 8am to 9pm
Tel: 9643 3431
Website
Grandma's Noodle Review: Underrated Seafood Ke Kou Mian And Laksa At Sengkang
---
8. The Noodle House
---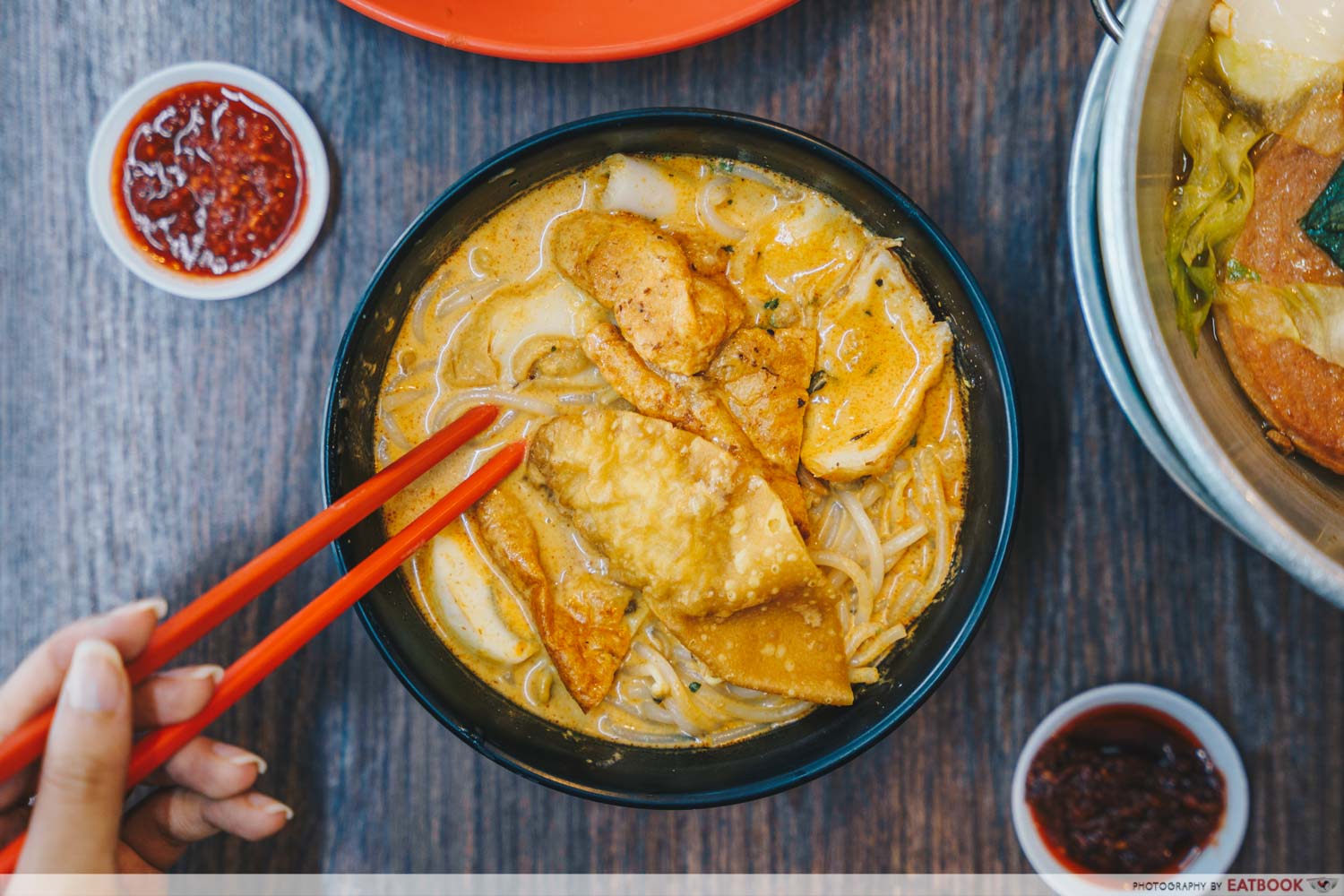 Westies can take comfort in the knowledge that The Noodle House does a great bowl of laksa ($4) that's topped with fried wonton, and operates till late at night! Their gravy is well-balanced, neither too lemak or pungent with belacan. It's only mildly spicy, so be sure to add the addictive sambal to your bowl.
Check out our full review of The Noodle House.
Address: 399 Yung Sheng Road, #01-24, Taman Jurong Shopping Centre, Singapore 610399
Opening hours: Daily 8am to 1:45pm, 6pm to 10:45pm
The Noodle House Review: Supper Spot In The West For Laksa, Satay Beehoon And More From $4
---
9. Nonya Delicatessen
---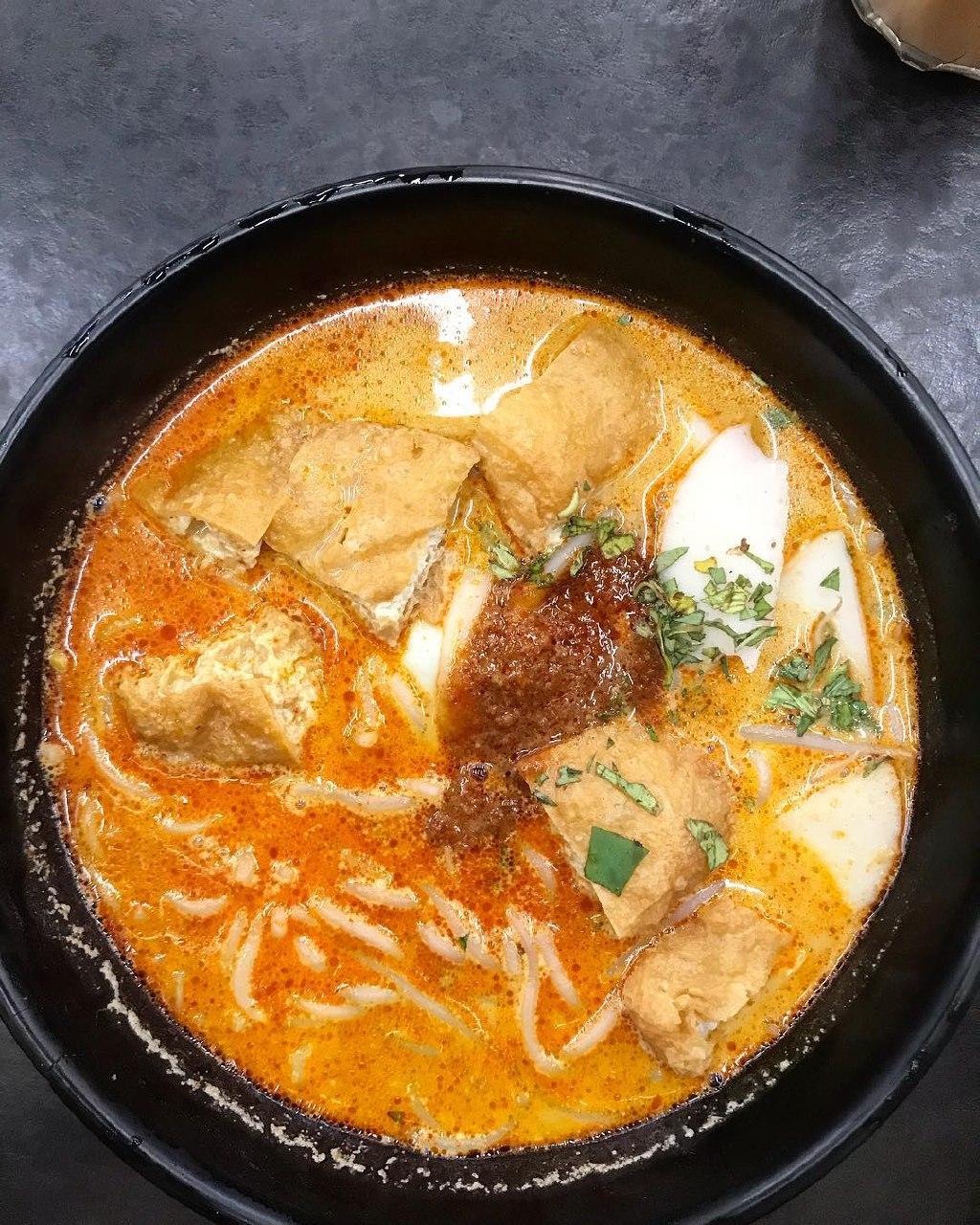 Image credit: @kiamchyecharoti
Bukit Timah dwellers will hate me for adding this much-loved stall to this list. Nonya Delicatessen sees queues form daily before the basement kiosk opens for business, and listing them here won't do the line any good. This family business was started in 1980 serving traditional Nonya food, with a repertoire covering Peranakan kueh, Nasi Kunyit ($8.80), and my personal favourite, Mee Rubus ($6.50). Their Nonya Laksa ($6.50) comes in at a close second, with a gravy that deserves to be slurped clean.
Address: 1 Jalan Anak Bukit, #B1-K69, Bukit Timah Plaza, Singapore 588996
Opening hours: Daily 11am to 8pm
Tel: 6469 1166
Website
---
10. Terry Katong Laksa
---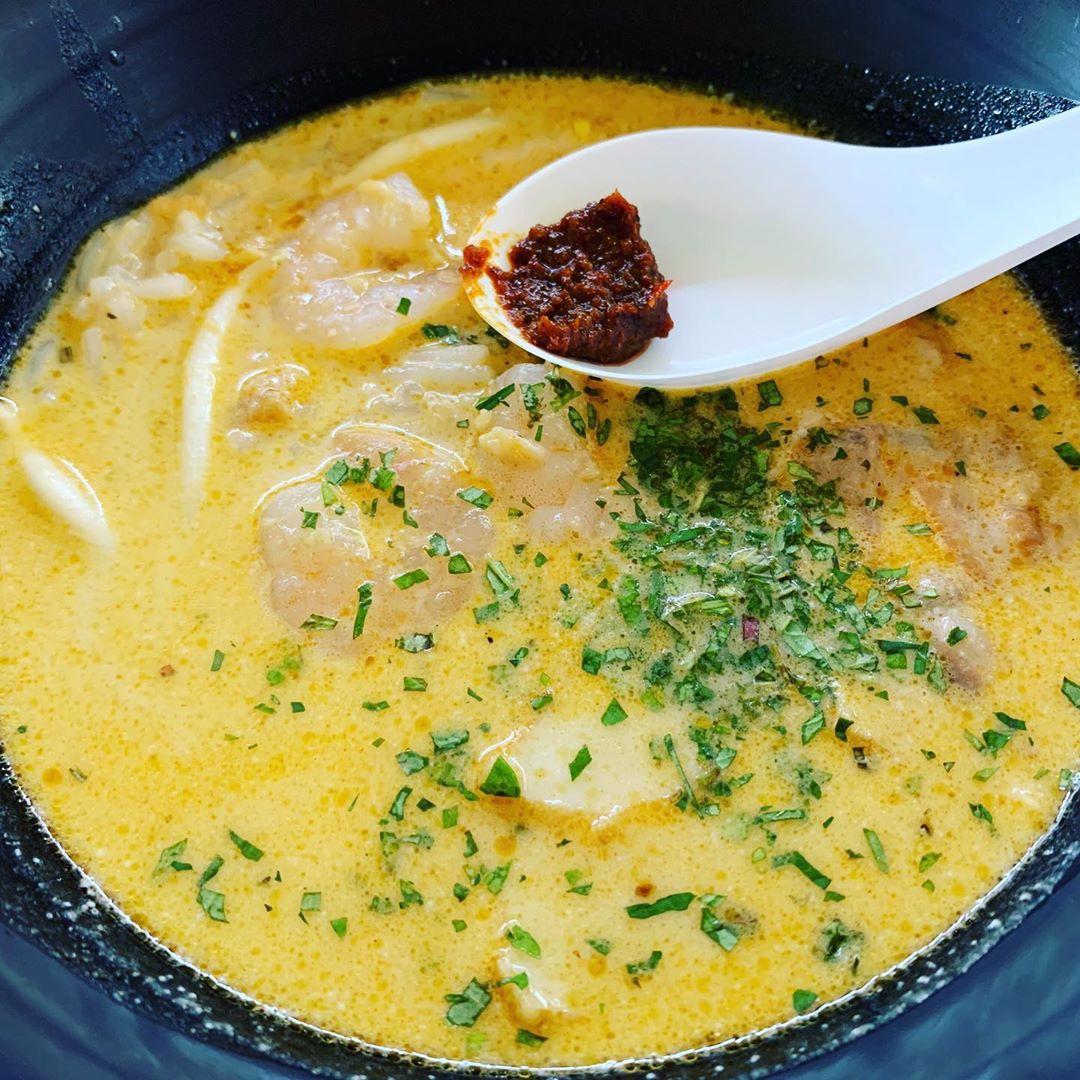 Image credit: @fardani90
This one's for health-conscious foodies: there's no MSG, evaporated milk, sugar, pork or lard used here at Terry Katong Laksa. The gravy is lighter but still robust. Each bowl costs a wallet-friendly $3.50, and you can choose to add extra liao at a charge of $0.50 to $1.
Address: 51 Upper Bukit Timah Road, #02-194, Bukit Timah Market & Food Centre, Singapore 588172
Opening hours: Fri-Wed 9:30am to 7:30pm
---
11. Guang Fa Laksa
---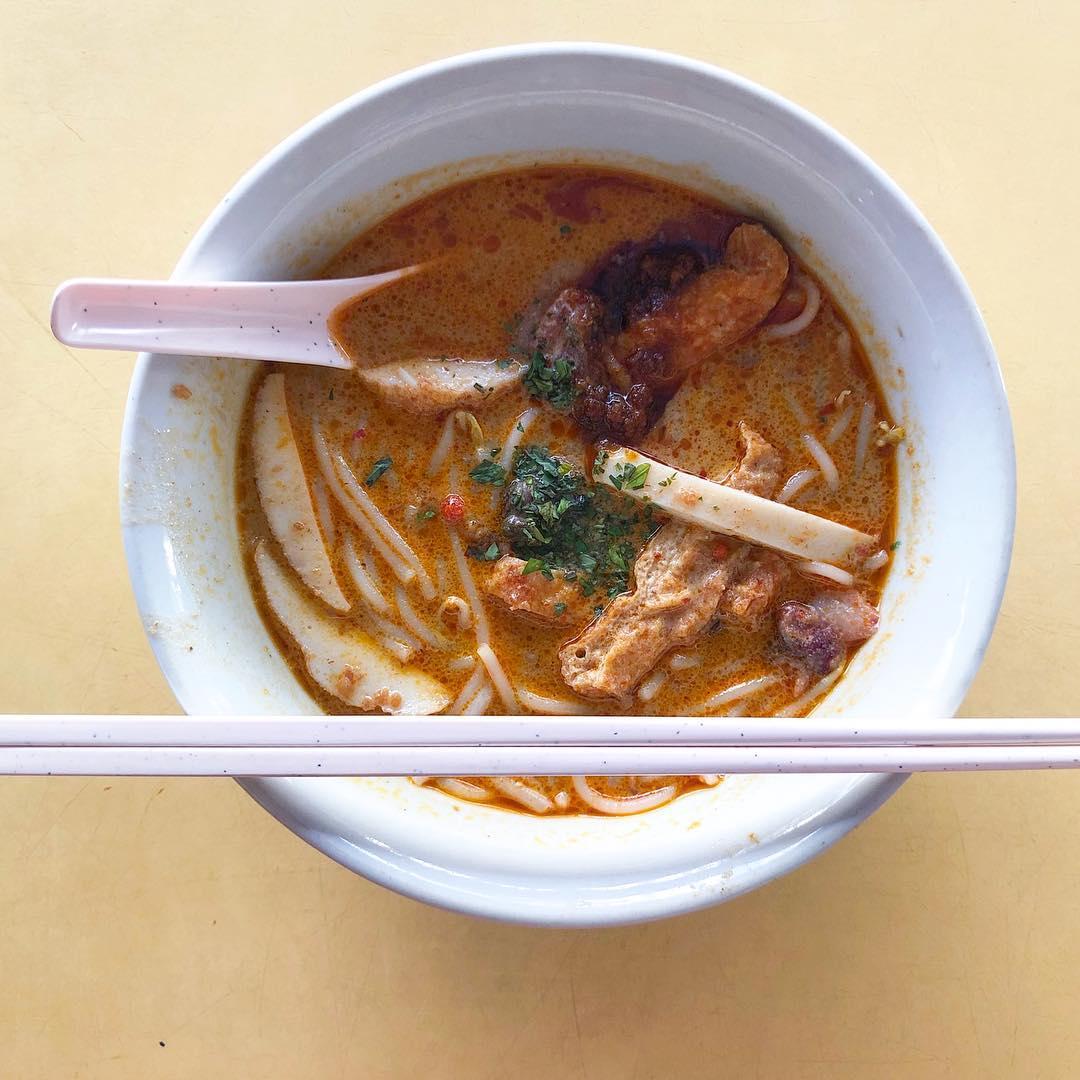 Image credit: @blueskiescottonclouds
Prices start from $2.50 for laksa with no cockles at Guang Fa Laksa, and $3 with cockles. It's prepared the traditional way, and supposedly sells out quite early, so don't go too late! Their cockles are also thicker and juicier than most laksa stalls.
Address: 22B Havelock Rd, #01-08, Havelock Cooked Food Centre, Singapore 162022
Opening hours: Mon-Fri 8am to 3pm, Sat 8am to 2pm
Tel: 6271 2936
Website
21 Japanese Buffets In Singapore From $18.90++ For Unlimited Sashimi And Wagyu
---
12. Butter Bean
---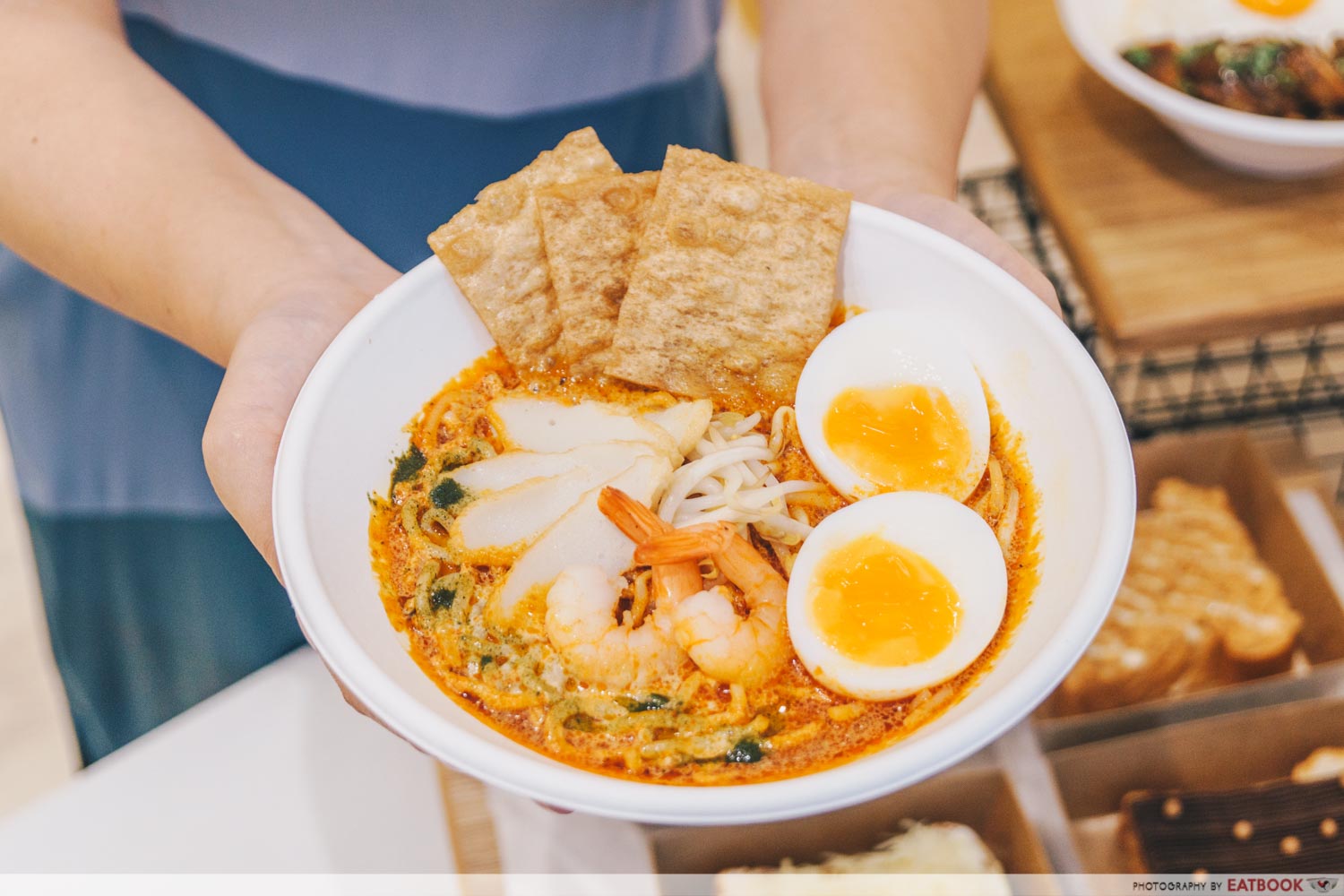 Here's a contemporary take on the classic dish which doesn't fall short. Butter Bean's Laksa Love ($9) costs very much more than your average kopitiam bowl, but comes upgraded with a Hanjuku soft-centre egg and a novel laksa leaf pesto. This pesto brings out the fragrance of laksa leaves, adding an extra dimension of flavour that fresh or dry alternatives can't achieve.
Check out our full review of Butter Bean here.
Butter Bean Review: BreadTalk's Cool New Cafe Opens In Funan And VivoCity
---
13. Chatterbox
---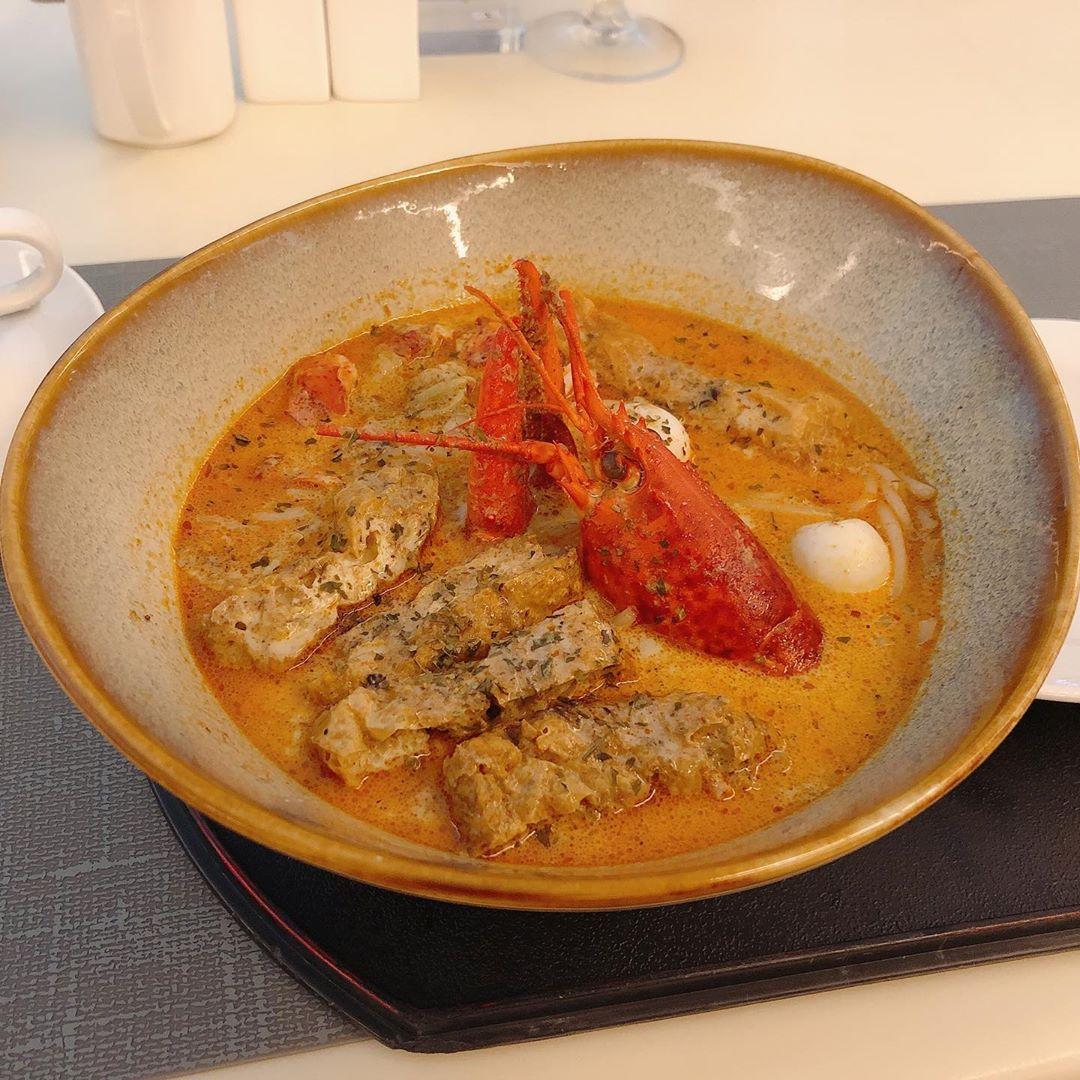 Image credit: @njomany
This institution is known for its super-expensive Mandarin Chicken Rice ($27), but their Chatterbox Lobster Laksa ($38) takes the cake. Treat yourself to this ultra indulgent bowl of noodles, which comes with a whole Boston lobster that lends a natural sweetness to the rich gravy. 
Address: 333 Orchard Road, Level 5, Mandarin Orchard Singapore, Singapore 238867
Opening hours: Daily 11am to 11pm
Tel: 6737 4411
Website
---
14. Let's Jiak
---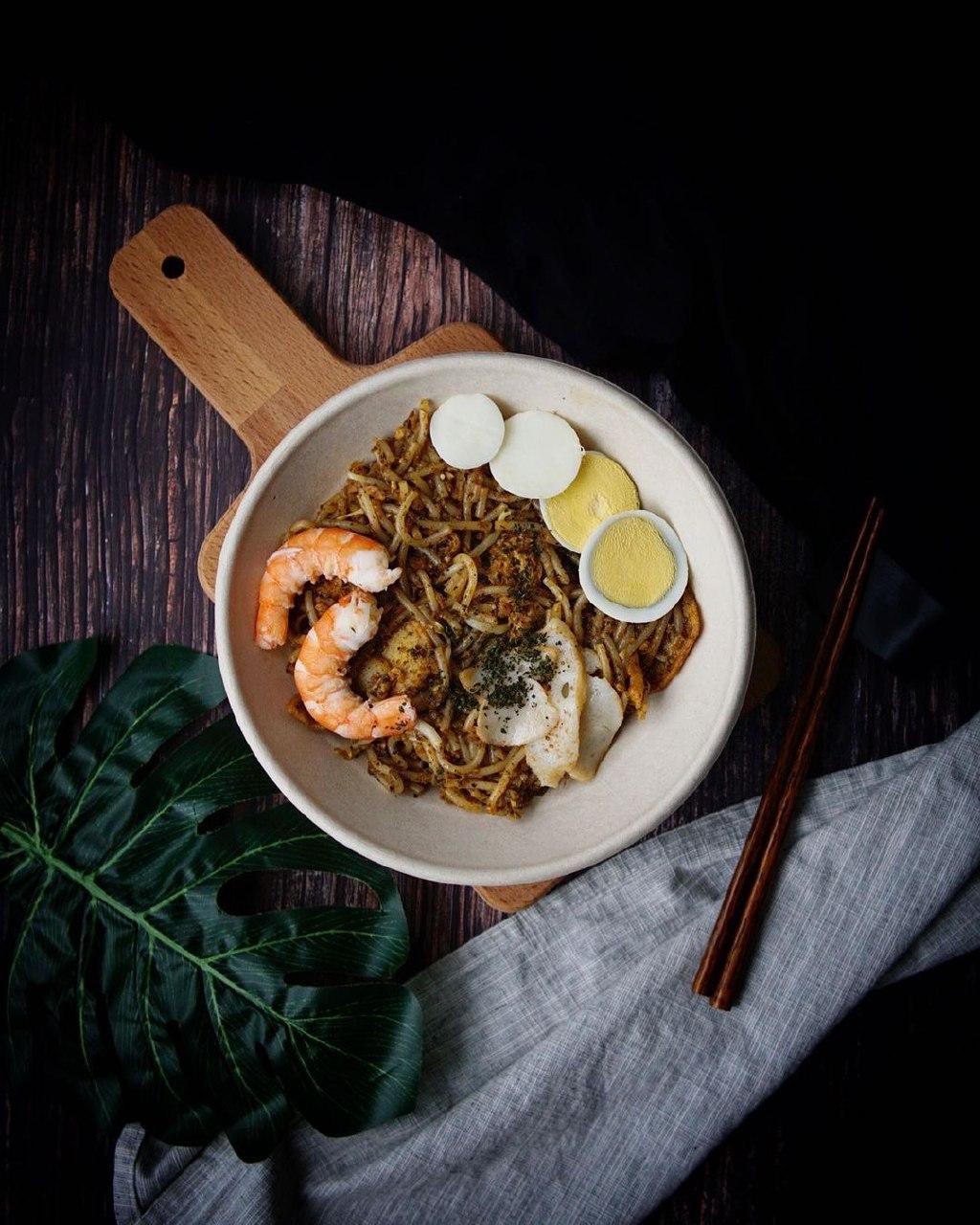 Image credit: @makanwarrior
What began as a potluck party idea three years ago helped tide this husband-and-wife team through the pandemic earlier this year. Their dry laksa ($9.50) has won rave reviews, and they've sold more than a thousand bowls to date. The dry laksa at Let's Jiak is made with lots of hei bee, so expect a potent meal.
Get yourself some by ordering via WhatsApp, and opt between self pick-up in Pasir Ris with no minimum order, or islandwide delivery at $10, with a minimum order of two bowls. Place your orders between Monday 10am and Thursday 6pm each week, for collection or delivery the following weekend.
---
15. Jelebu Dry Laksa
---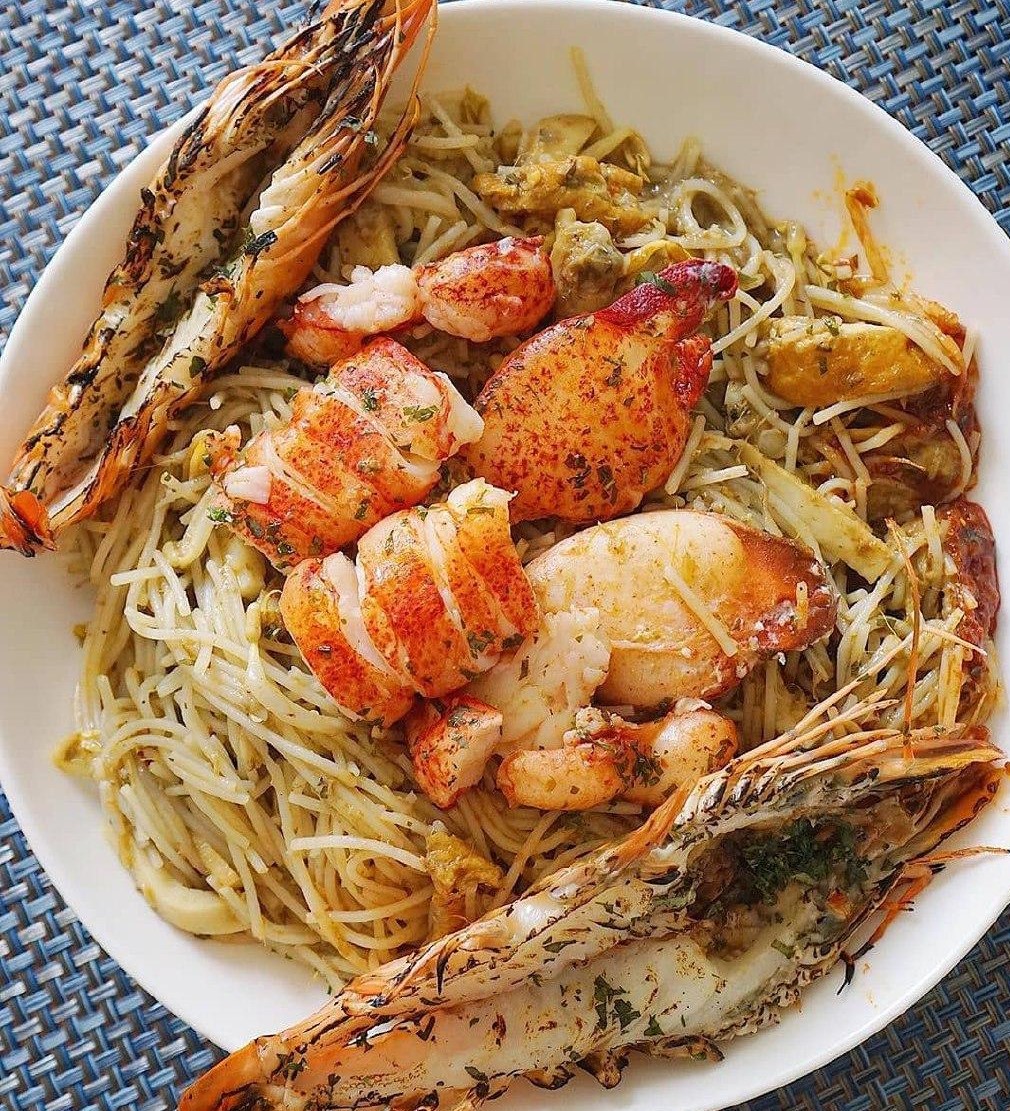 Image credit: @jelebudrylaksa
Another COVID-born business, Jelebu Dry Laksa is the local dry run of what was originally intended to be a food truck in Los Angeles serving Singaporean treats, including dry laksa. 
This young chef makes her rendition (from $16) with a secret blend of 12 herbs and spices, and organic young coconut milk. She tops each bowl with your choice of premium seafood, from the likes of crispy sakura ebi, to butter-poached Boston lobsters (from $28). 
Place your orders here, with a minimum order of $16 for islandwide delivery that's chargeable at $10 to $15. Orders above $75 come with free delivery!
---
Laksa for every budget
---
Whether you're looking for an atas bowl of laksa that's embellished with premium ingredients, or you're sticking to tradition and just want the OG, this comprehensive list will sort you out.
In the meantime, check out our guide to hokkien mee in Singapore, or go all out and feast at Japanese buffets!
12 Hokkien Mee Stalls In Singapore Every Local Foodie Must Try
Feature image adapted from @travlim, @angelicasharon, @makanwarrior and @lareinabelle's posts.