328 Katong Laksa sells famous Singaorean laksa
Laksa is right up there with one of Singapore's most popular national dishes, especially since we have our very own local variation: Katong laksa. Developed by the Peranakan community who lived in the Eastside neighbourhood during the time, Katong laksa has become world-famous, in large part thanks to 328 Katong Laksa going head-to-head with Chef Gordon Ramsay during the Singtel Hawker Heroes challenge in 2013. FYI, their recipe won his!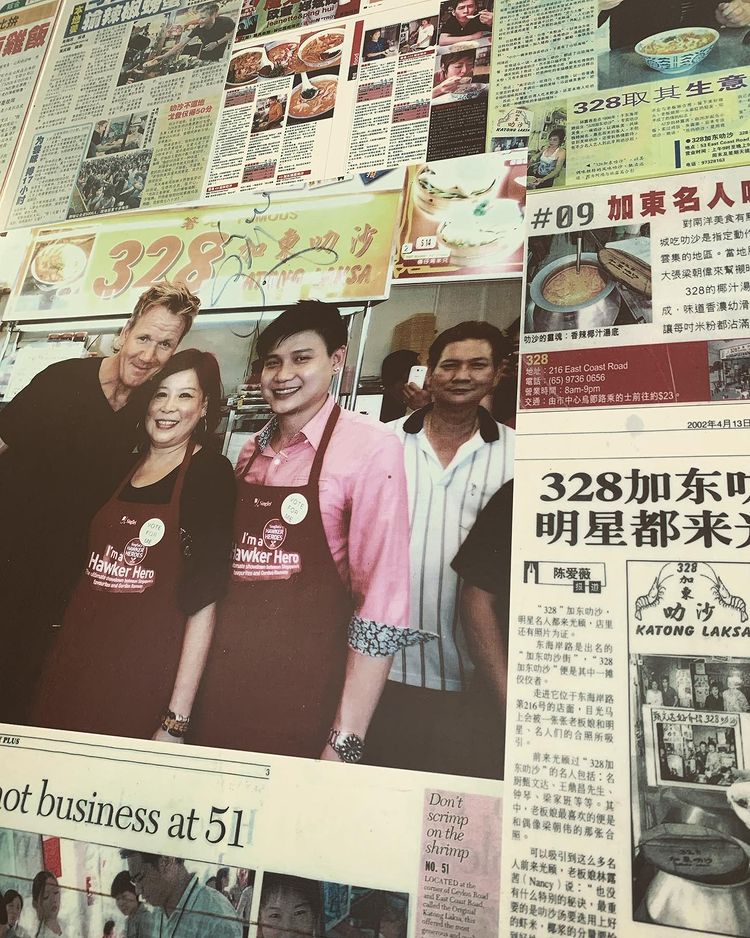 Image credit: @ac_keong
Before we dive into the history of 328 Katong Laksa and how it became so famous, let's dive into what it actually is.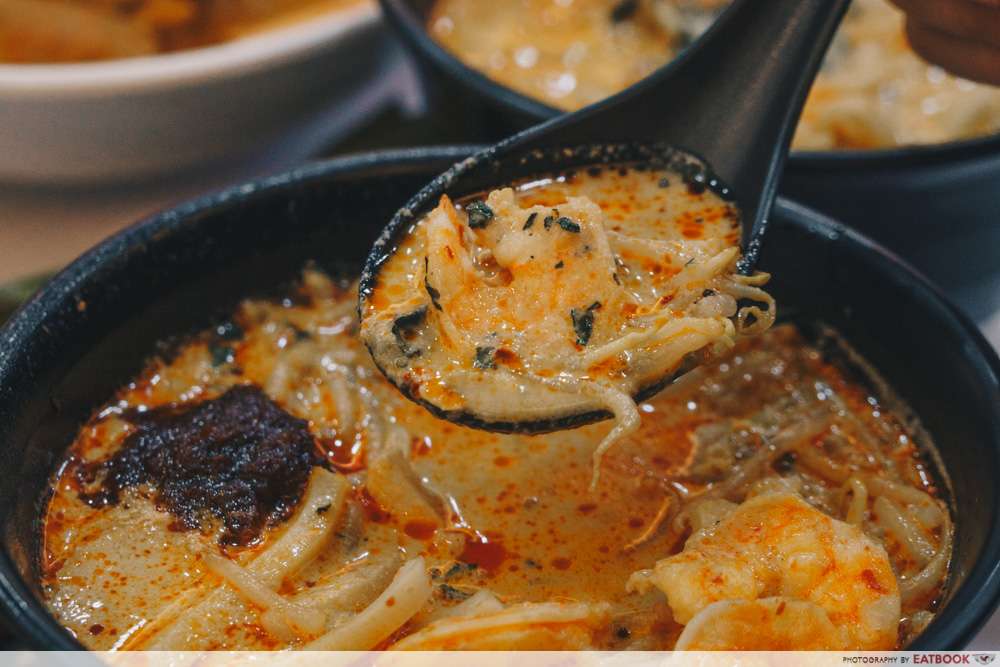 The dish stands out from regional variants of laksa thanks to a few things: its orangey, coconutty stock that is heavily flavoured with hae bee, its toppings—which range from shrimp to cockles—and most noticeably, the fact that Katong laksa is eaten with a spoon instead of chopsticks. The noodles are so finely chopped, you can scoop them up the way you would with rice.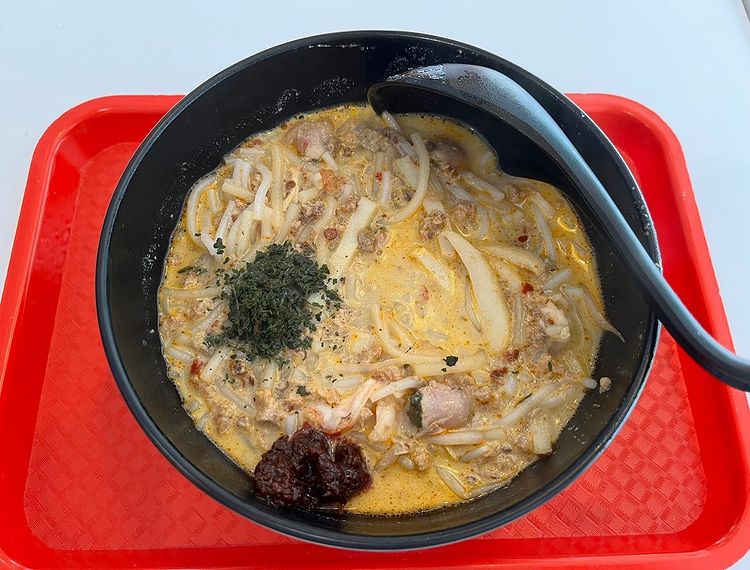 Image credit: @artdevivre_aya
It was originally popularised by two brothers, Ng Juat Swee and Ng Chwee Seng, who began selling the dish under the name Janggut Laksa along East Coast Road sometime during the 1960s. After the dish gained popularity, numerous competitor outlets began to open and flourish in the 1990s. 328 Katong Laksa is one of these later entrants; having been established a little over two decades ago, it has since eclipsed many of its peers. Its founder, Nancy Koh, developed her recipe through six months of trial and error, then launched the OG 328 Katong Laksa outlet along East Coast Road.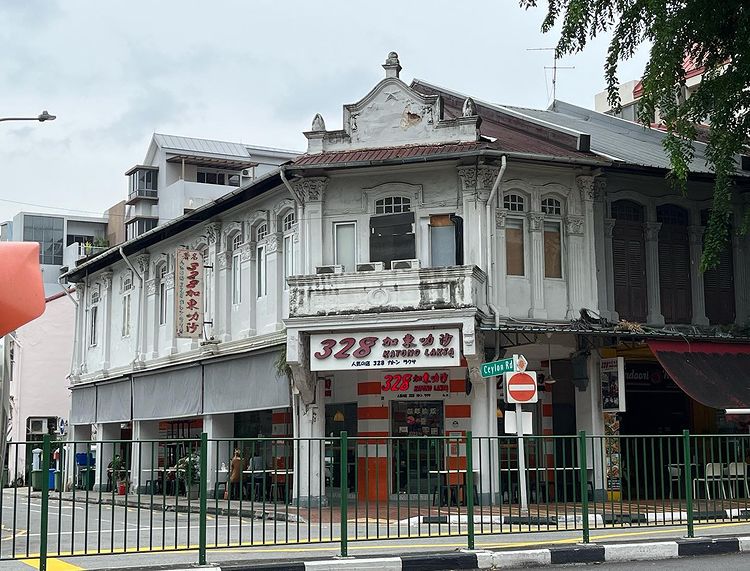 Image credit: @artdevivre_aya
A bowl is priced at $6.30 for the small size and $8.30 for the large.
The laksa here is characterized by a lemak coconutty gravy swirled with chilli and prawn oil. The slurpable noodles are accompanied by a selection of ingredients, including shrimp, cockles, fishcake, and tau kwa, as well as a bit of tau geh for freshness. You can even enjoy your laksa with more premium seafood items, including flower clams, for $8.30.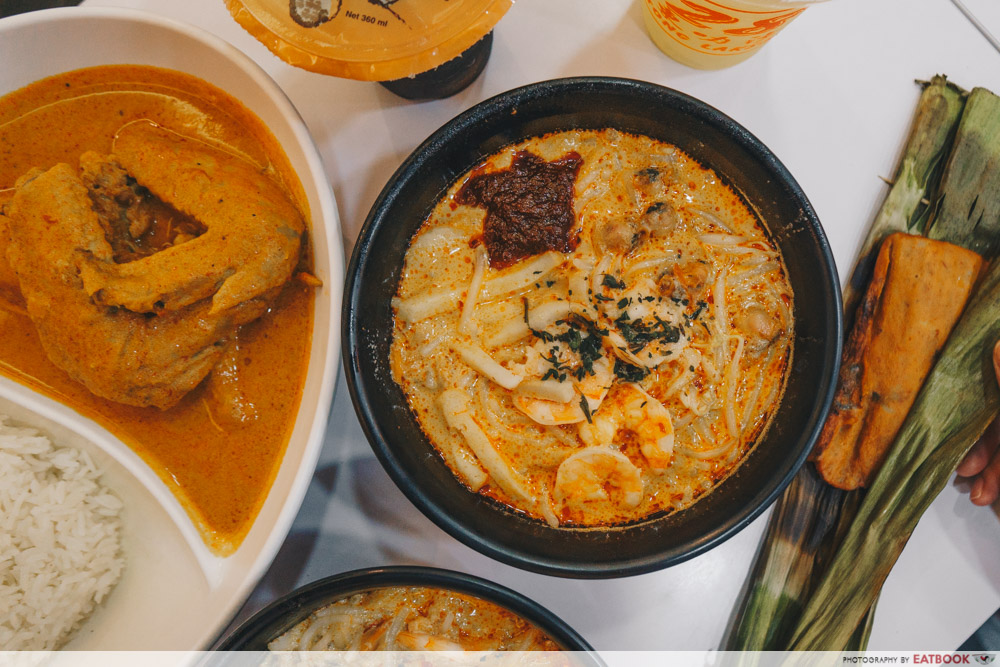 You can zhng-up your order with their house-made otah, priced at $1.40. The mackerel fillet is lightly smoked from the grill, tinged with aromatic lemongrass.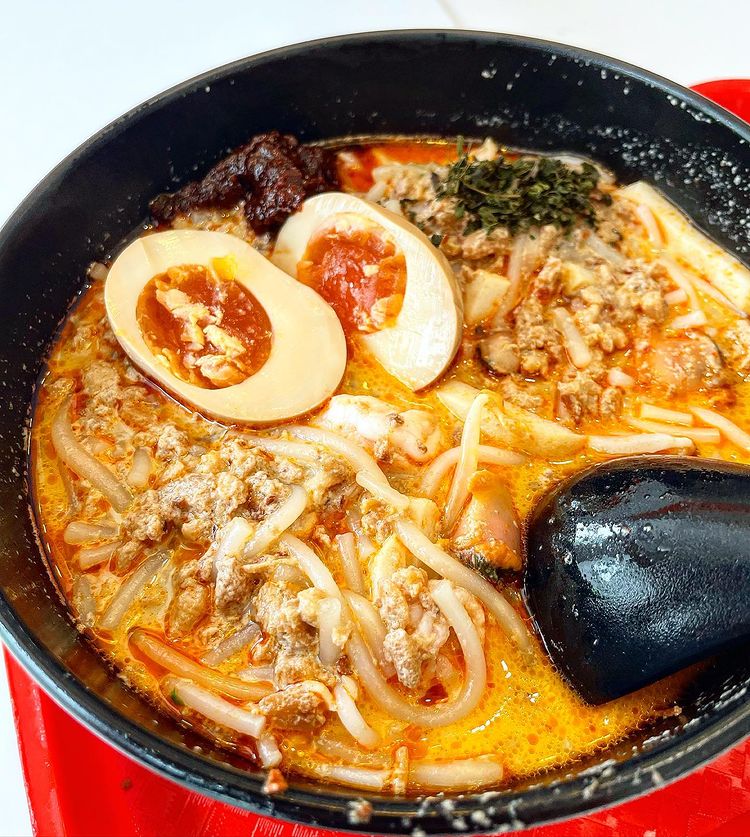 Image credit: @hawker_freaker
There's also the option to add a hanjuku egg for $1.50, which most patrons do!
Apart from the OG branch, 328 Katong Laksa has since expanded to several other outlets, including Westgate, United Square, and Queensway Shopping Centre.
For more laksa options, check out our guide to the best laksa in Singapore. Otherwise, check out our Katong food guide for more eats in the area.
Website | Full list of outlets
328 Katong Laksa is not a halal-certified eatery.
15 Best Laksa In Singapore With Lemak Broth, Springy Noodles, And Fresh Prawns
Featured image adapted from @hawker_freaker and @artdevivre_aya