Boufé Boutique's 'grammable Jiggly Bunny Tart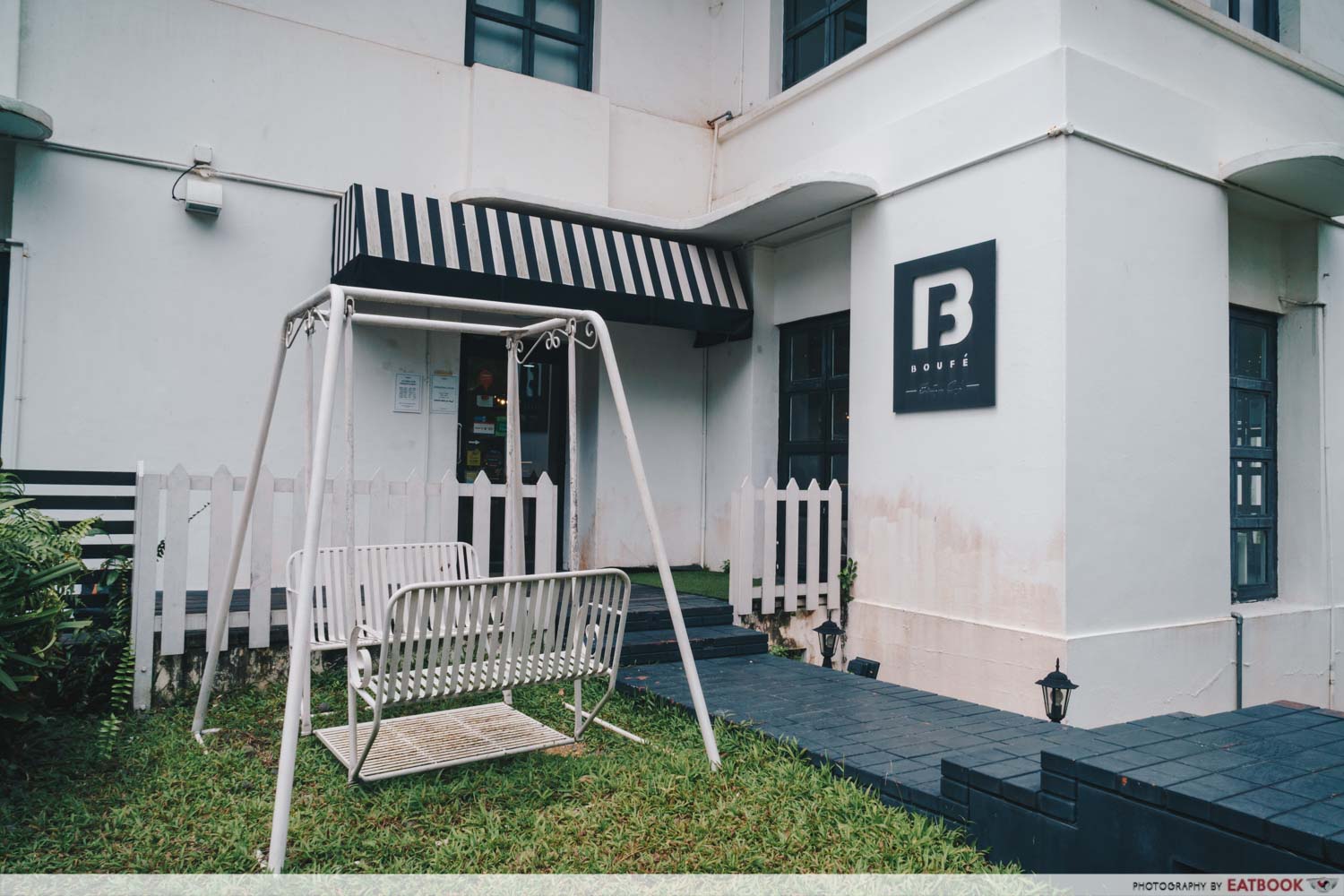 Making food look like animate animals seems to be a trend. It was just last year that a dog cake went viral for its life-like appearance. Last weekend, Boufé, which is pronounced just as you would with the word "buffet", launched a Jiggly Bunny Tart ($8.50++). Viewing its videos on Instagram, I knew I had to try it.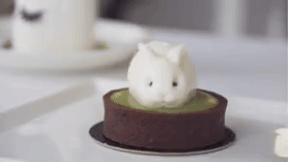 I can see how it got the name Jiggly Bunny. The adorable bunny dances with graceful, fluid motions as you carry it to the table. It reminds me a little of castella cakes, except this bunny is so much more jiggly.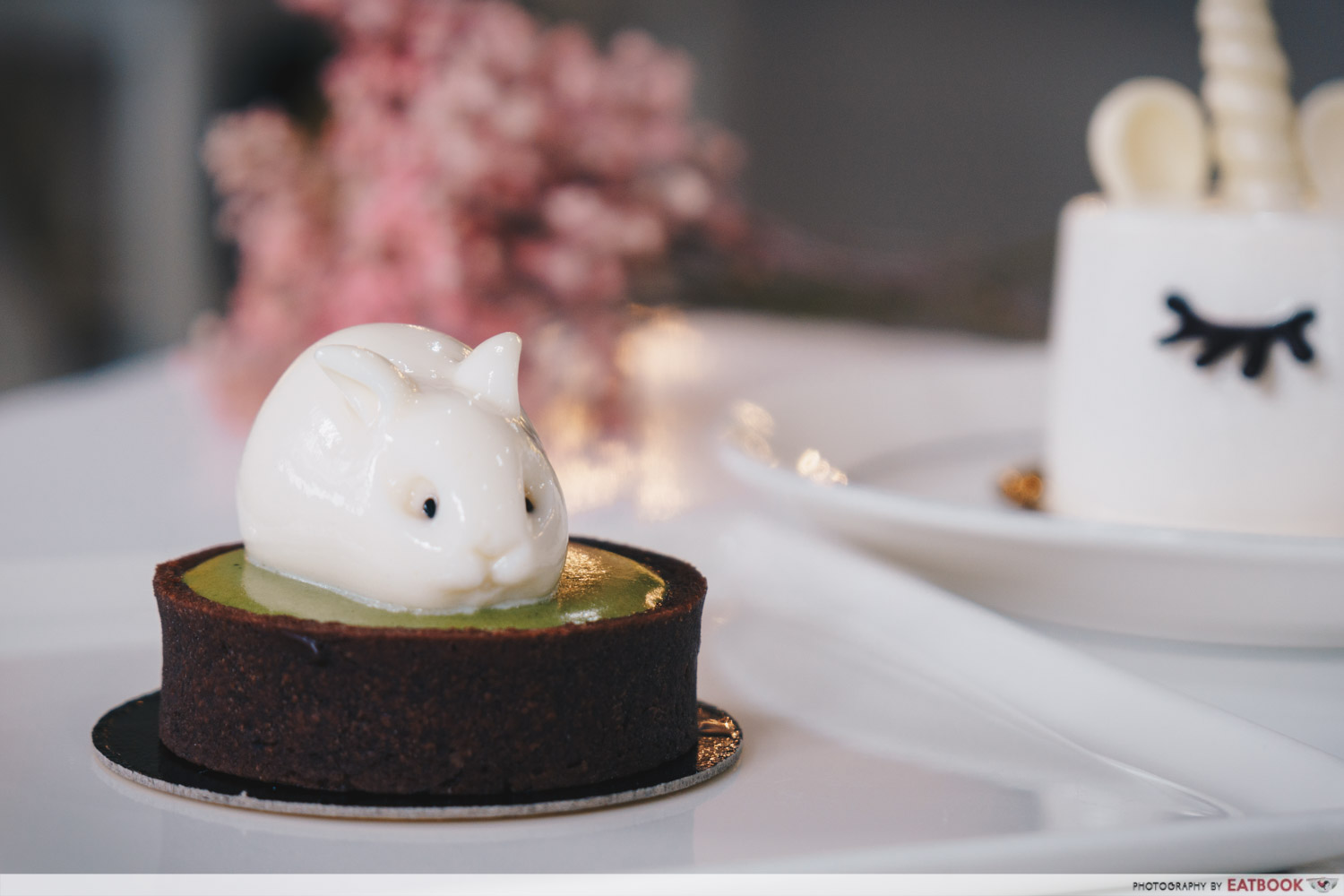 Our tart was served on a minimalist white plate that juxtaposed beautifully against the dark brown tart. For all you hypebeasts out there, this makes a cute Instagram post that will garner plenty of likes.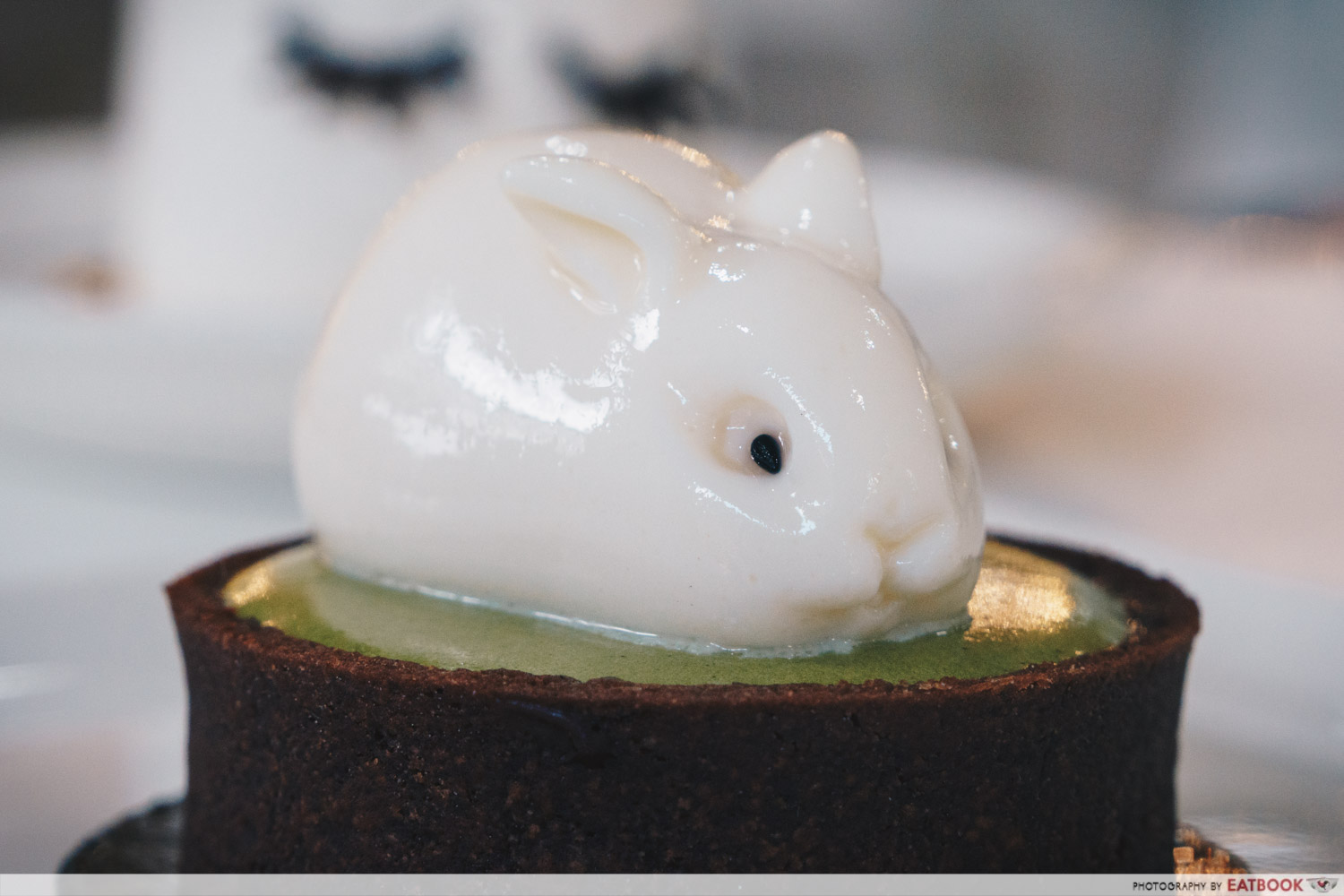 To create this jiggly bunny, a blend of soy pudding, dairy, and stabilising agents is used.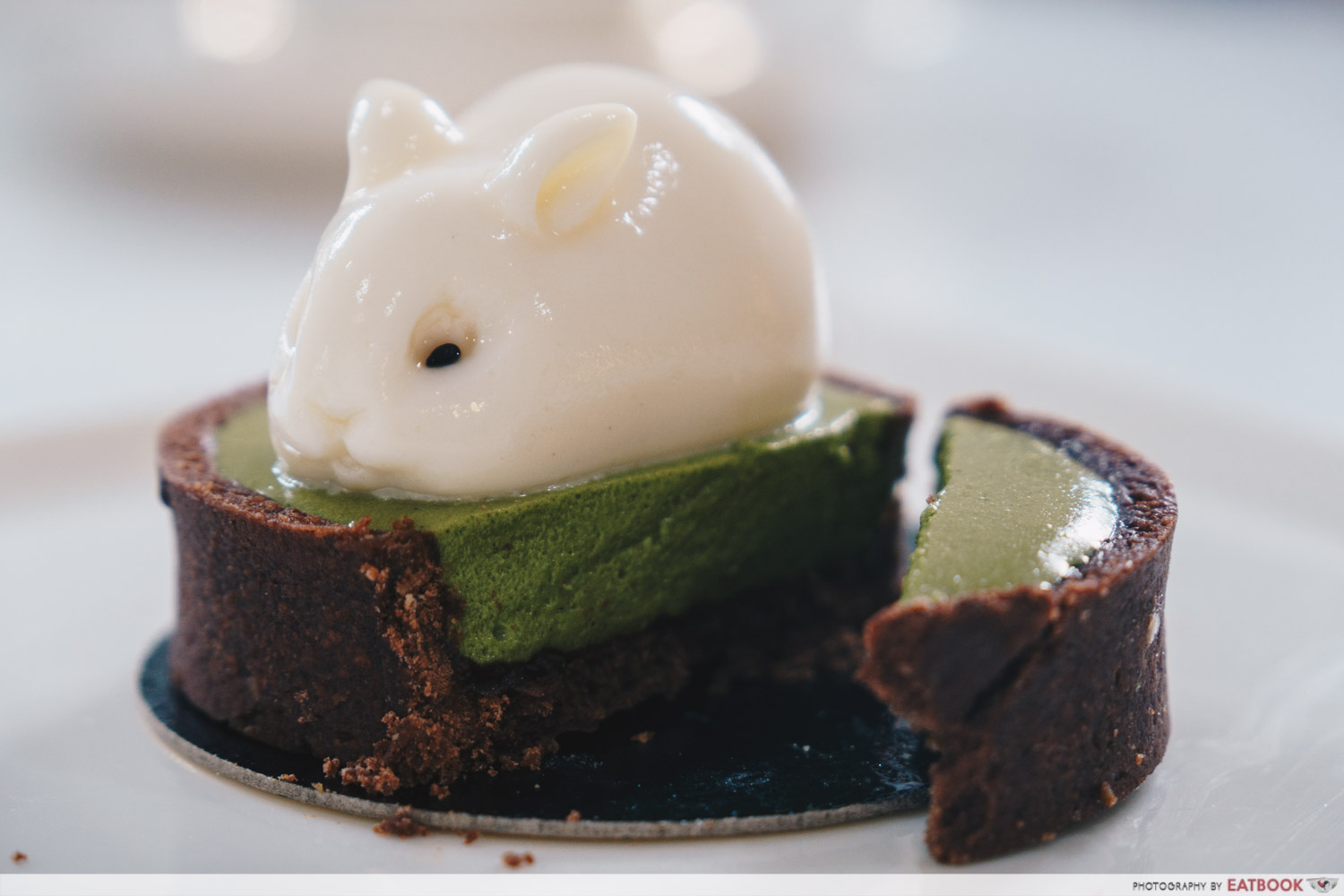 The rabbit sits atop a dense matcha mousse. As you slice into the tart, the dark chocolate crust crumbles, revealing a bed of adzuki beans snuggled beneath the porous mousse.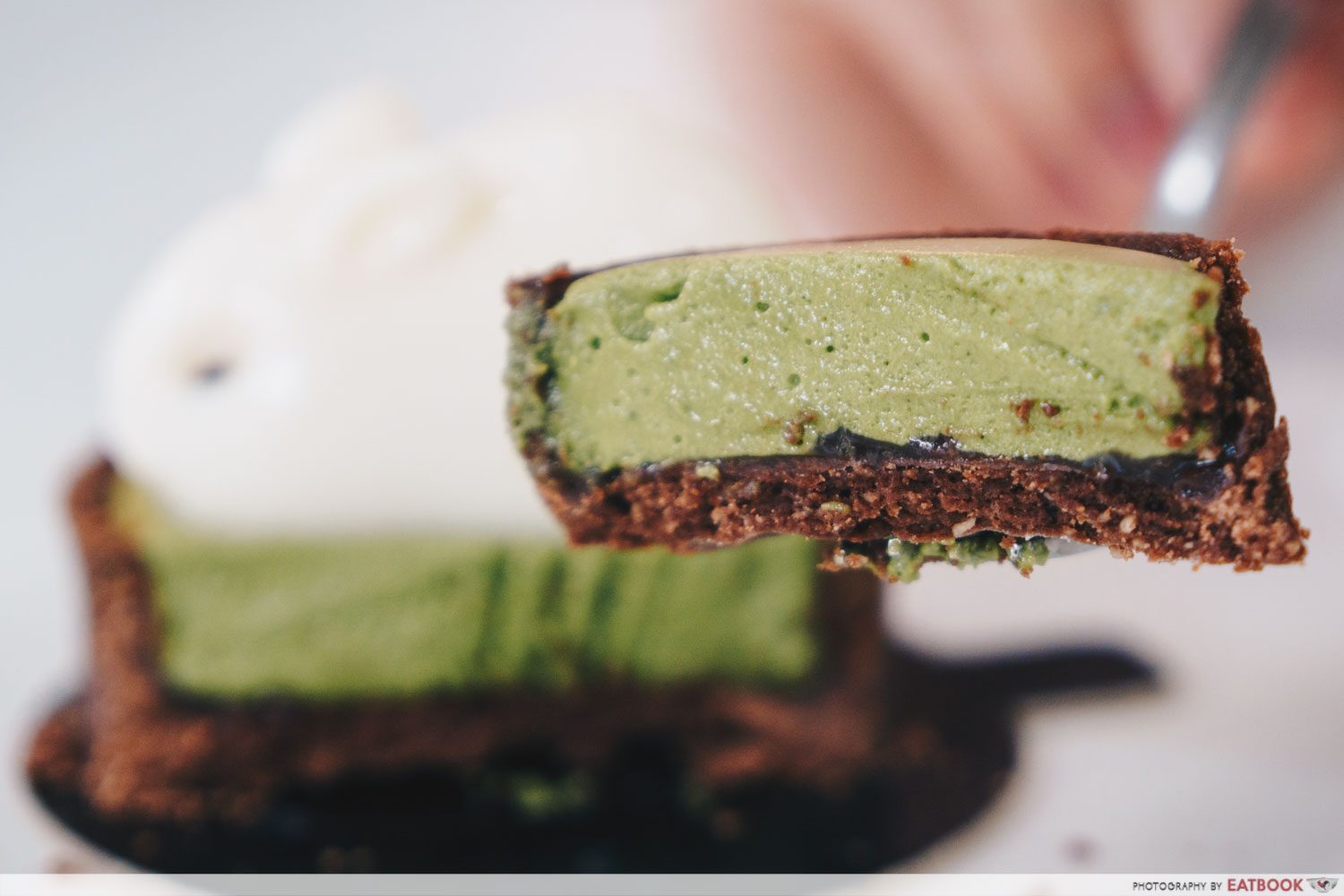 There is a sense of a luxe decadence as you embark on the tart. Slight bitter notes from the matcha cut through the sweetness of the azuki beans. The result is a harmonised melange of sweet and bitter melodies.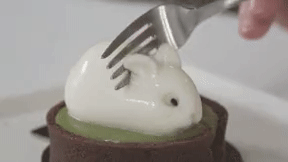 Cutting into the bunny, there is a familiar textural element of lao ban douhua to it. In your mouth, the bunny slowly dissolves into a smooth, creamy finish.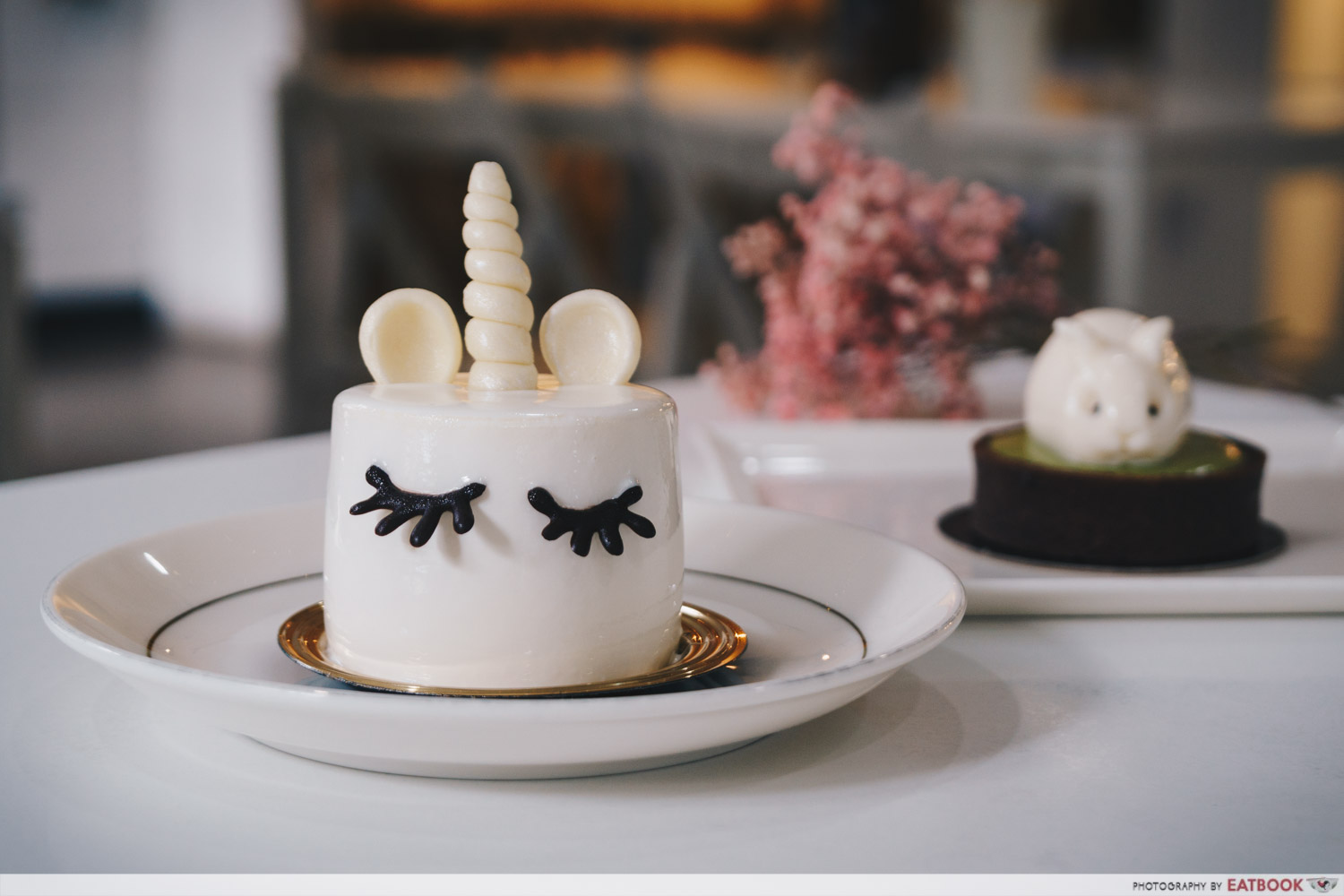 As you can tell, Boufé is known for pushing out unique cakes. And also sitting in their cake display is this majestic Unicorn Cake ($9++).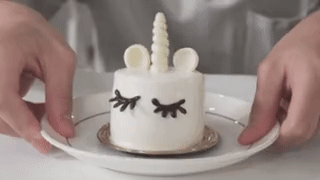 We were told that this cake jiggled too.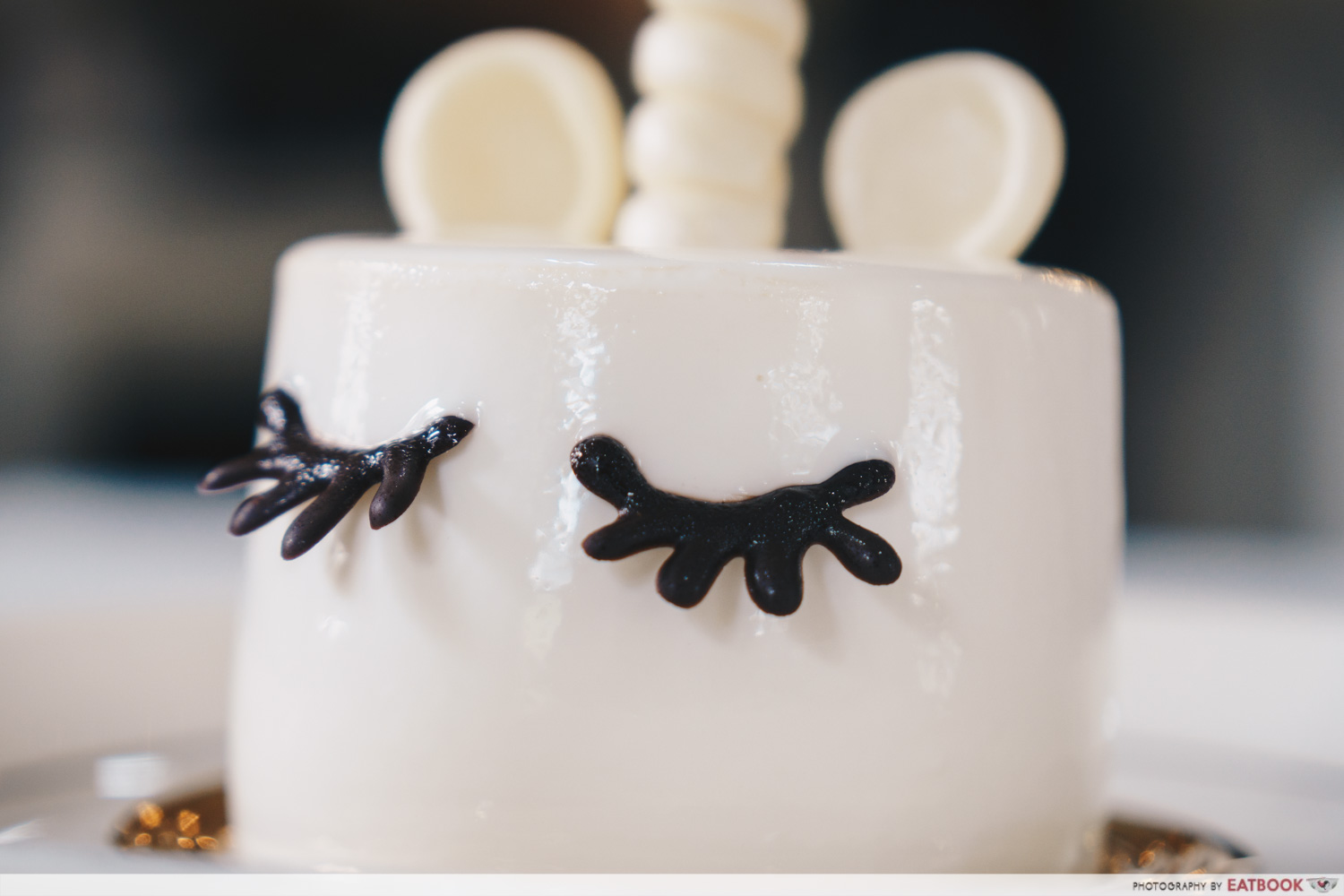 A sheening white milk glaze blankets the light, velvety coconut mousse. Like a crown, the cake is topped with a white chocolate unicorn horn, which tastes rather similar to rabbit milk candy.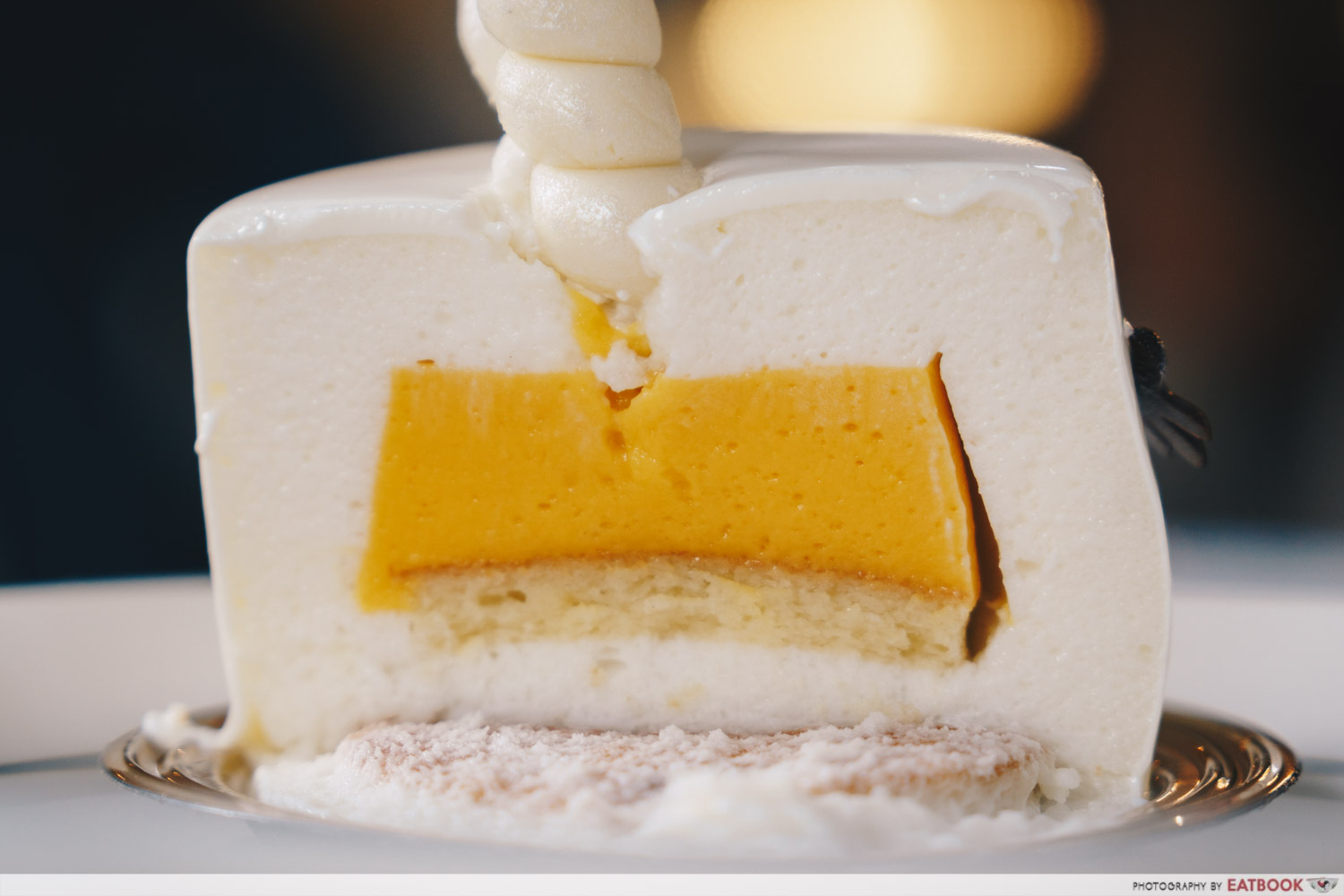 The Unicorn Cake features a mango crémeux resting above a moist vanilla sponge. Its taste very much mirrors the mango sago desserts you'd get in a Hong Kong cha can teng.
It's slightly tangy, but the saccharine notes envelop your tongue and bring forth a sugary high.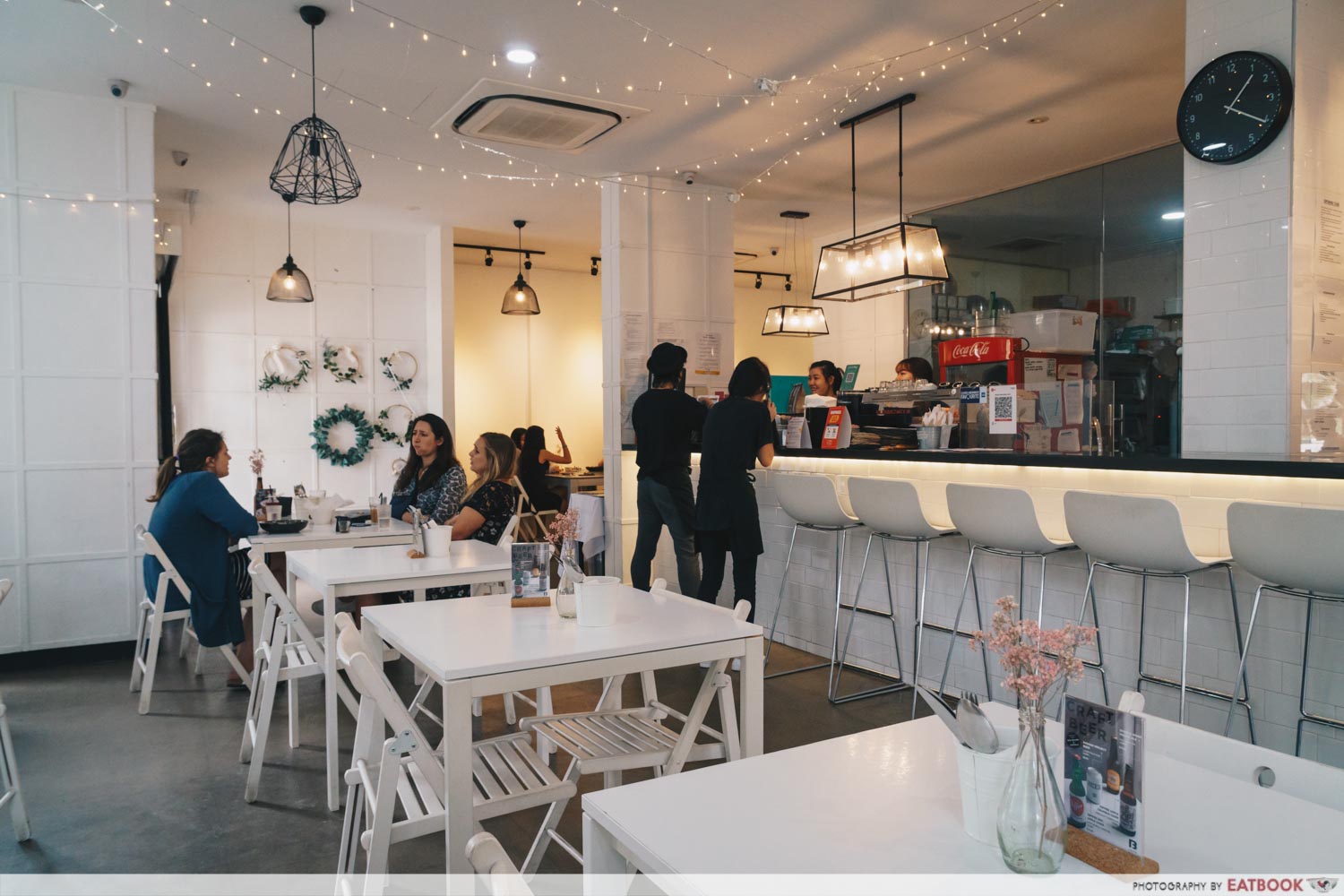 "Chic" is probably the most apt word to describe the café's ambience. It has a certain boho vibe that is weaved into a minimalist style. It is no wonder this café is so popular.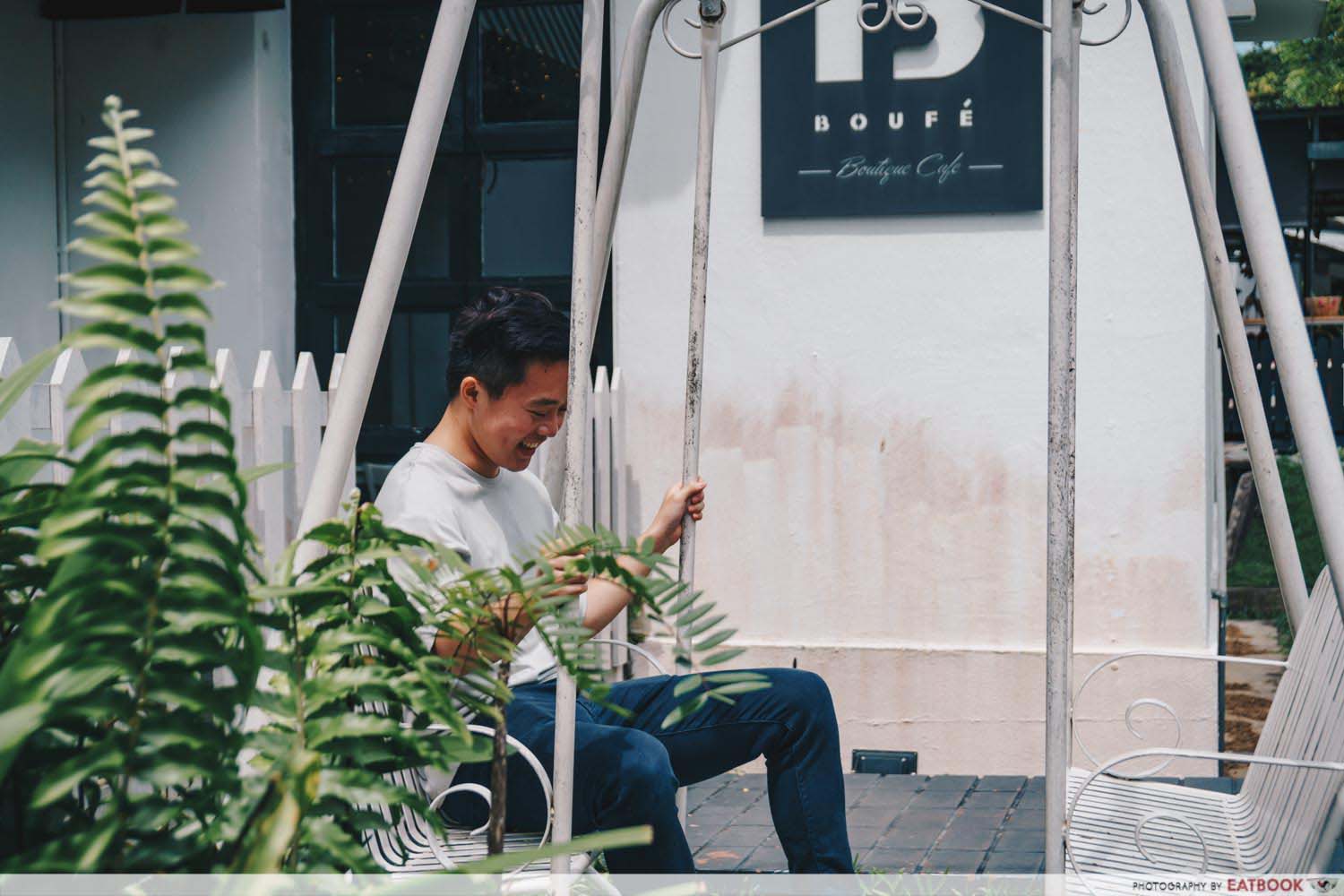 Despite its steep prices, Boufé's quirky desserts make it a must-visit. Be warned, however, that the tarts are only produced in limited quantities. So go down early if you intend to get hold of one.
10 Best Dessert Places With Kaya Toast Cake And More – Eatbook Top 50 Awards 2018
Address: 308 Tanglin Road, Phoenix Park, #01-01, Singapore 247974
Opening Hours: Daily 9am to 8pm
Tel: 6734 7656
Website
Photos taken by Maverick Chua.
This is an independent review by Eatbook.sg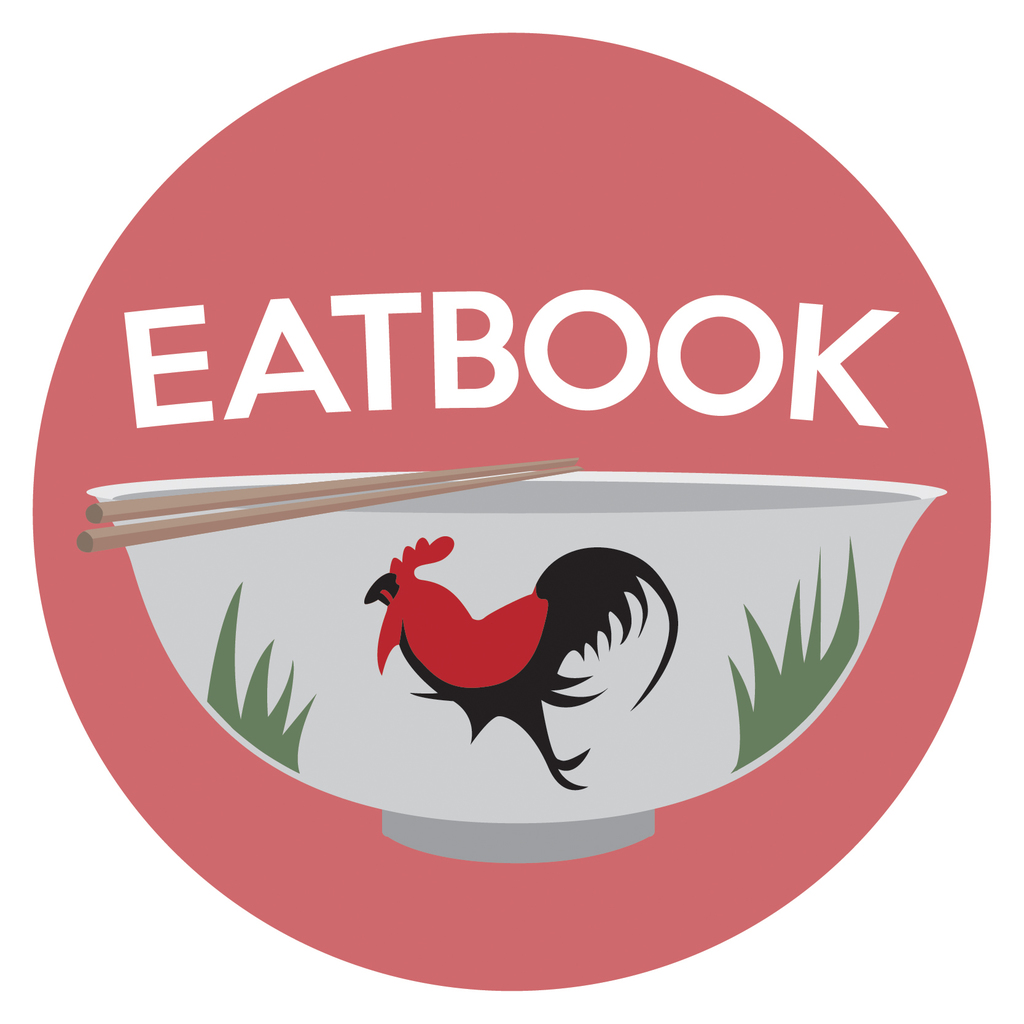 Drop us your email so you won't miss the latest news.