Peach Mango Pie at Jollibee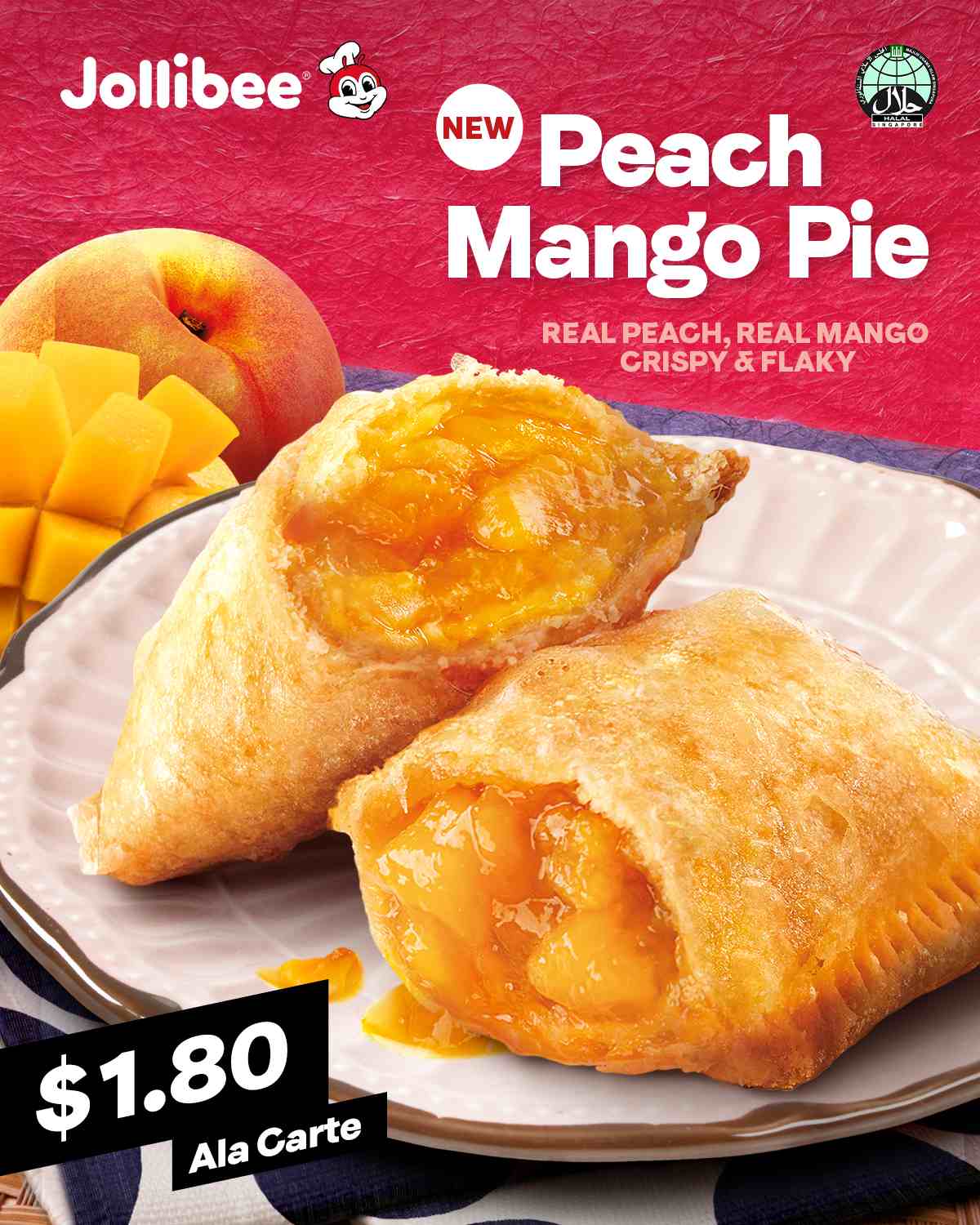 Image credit: Jollibee Singapore
Here's a peach of a snack: Jollibee's much hyped Peach Mango Pie has finally dropped! It can be purchased a la carte at $1.80 for dine-in, takeaway, and delivery, which is exclusively available on GrabFood.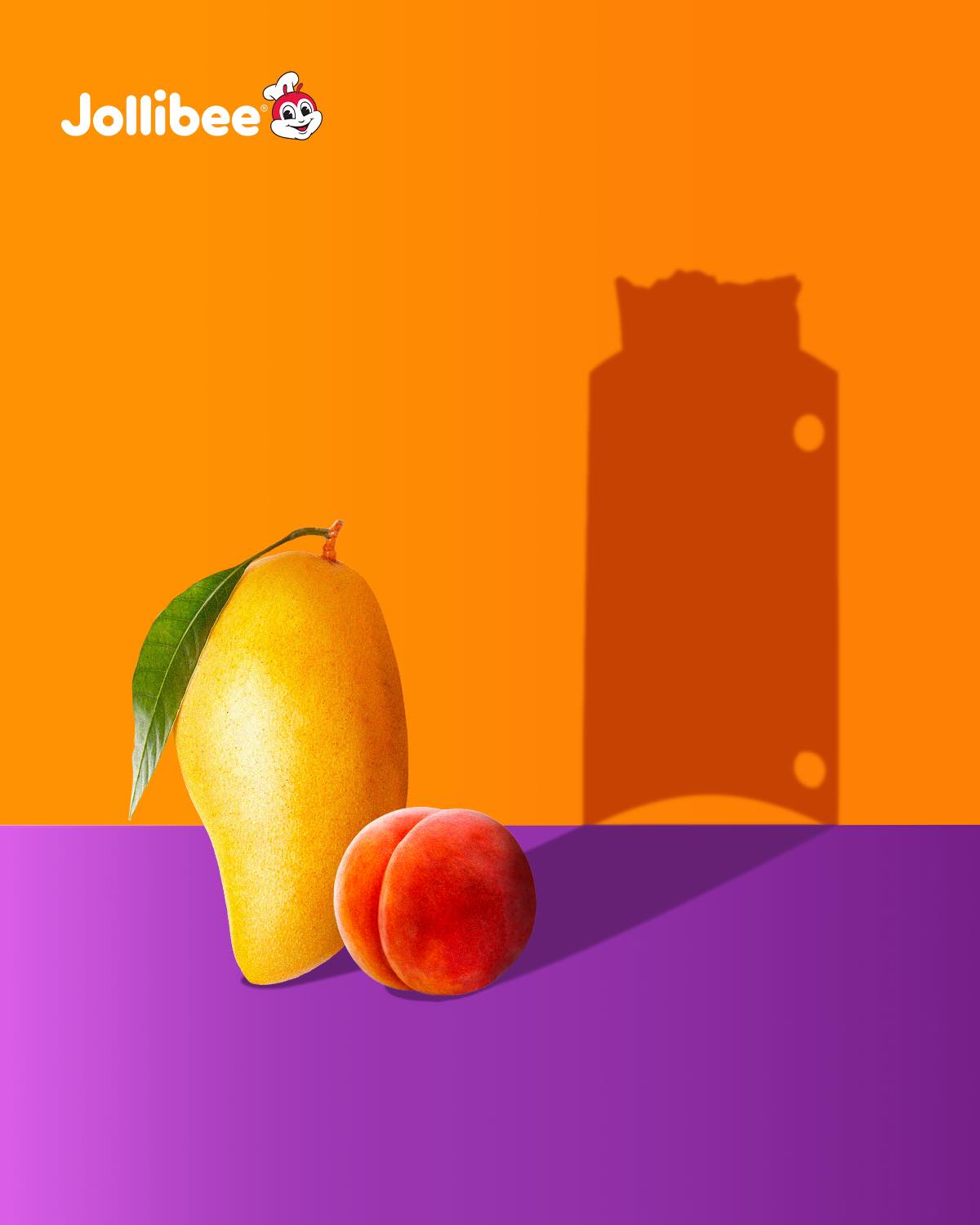 Image credit: Jollibee Singapore
The snack combines two fruits, peach and mango, to create what seems to be a zesty treat. Jollibee stresses that real fruit is used to create the Peach Mango Pie, so you can probably expect it to be as juicy and succulent as they come. All that is wrapped in a crispy and flaky crust.
If you'd like something a little more substantial, you can also order dishes such as the Yumburger ($2.20) or the Jolly Chicken Hotdog ($4.10). We reckon the Yumburger and Peach Mango Pie together would make for a great budget meal, as they form the classic burger plus side dish pairing, for just the cost of about $4.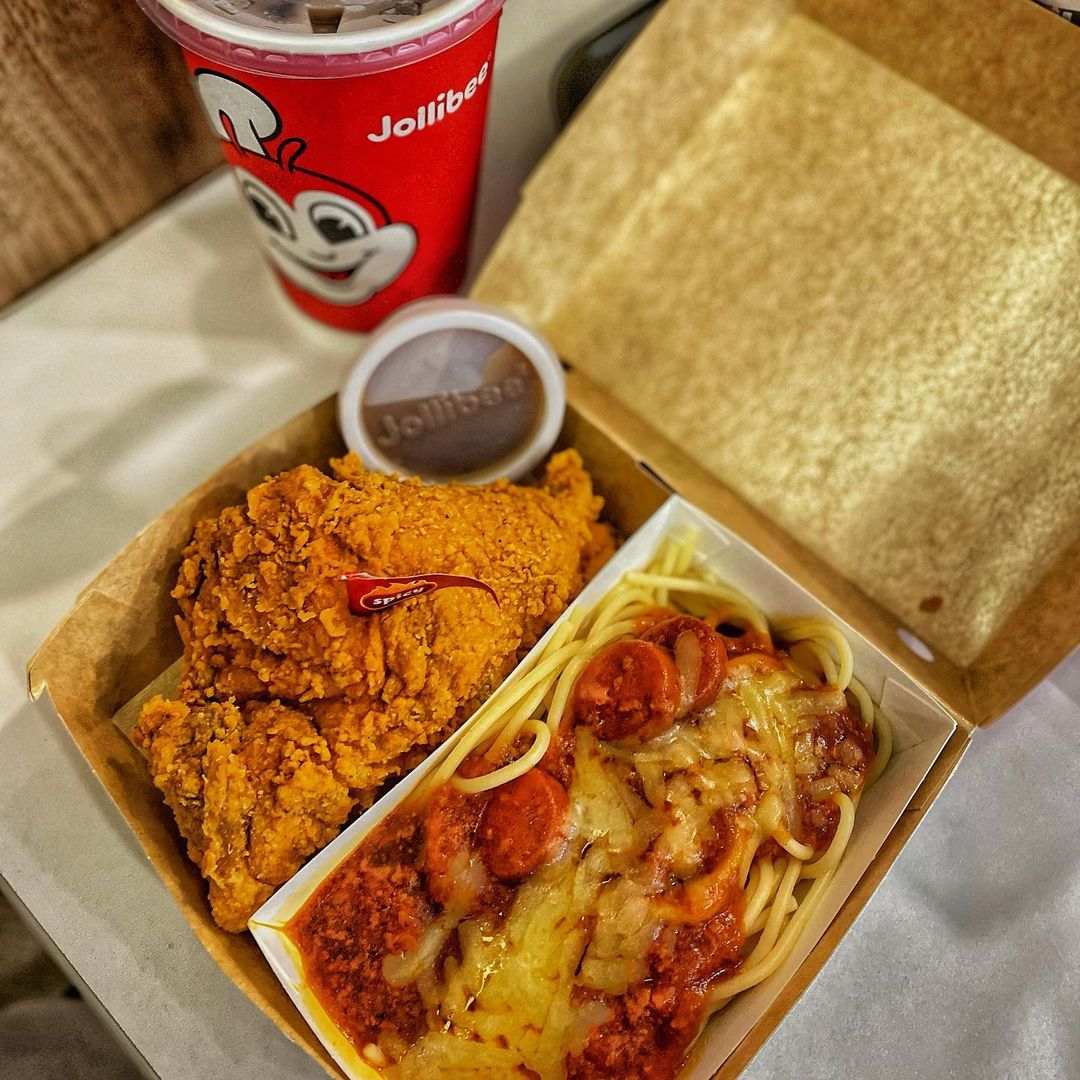 Image credit: @geraldineyinghui98
But of course, most go to Jollibee to feast on their fried chicken. The 2 Pcs Chicken Joy Meal ($8) is one of our go-to options, while the 1pc Chickenjoy with Jolly Spaghetti Meal ($8) has their classic fried chicken and spaghetti duo.
Regardless of what you order at Jollibee, though, it's easy enough to fit the Peach Mango Pie into your meal. The snack's supposedly refreshing taste and affordability makes it a perfect end to a hearty lunch or dinner at the fast food joint.
New Jollibee Outlet At Vivo City With $2 Beef Burger, Spicy Chickenjoy And More
In other Jollibee-related news, the fast food chain recently opened at VivoCity! Fans can visit them for Yumburgers, Spicy Chickenjoy and more.
For affordable but top-tier pasta to check out, have a look at our Pastago review. If you're looking for Halal burgers and other Western fare, check out our Salai M'an review.
Website | Full list of outlets
Jollibee is a halal-certified eatery.
Pastago Review: Fresh Handmade Pasta From $3.90 In JCube, Has Lemon Butter Tobiko Sauce And More
Feature image adapted from Jollibee Singapore.