Kai Siam has halal Thai lok lok and more in Woodlands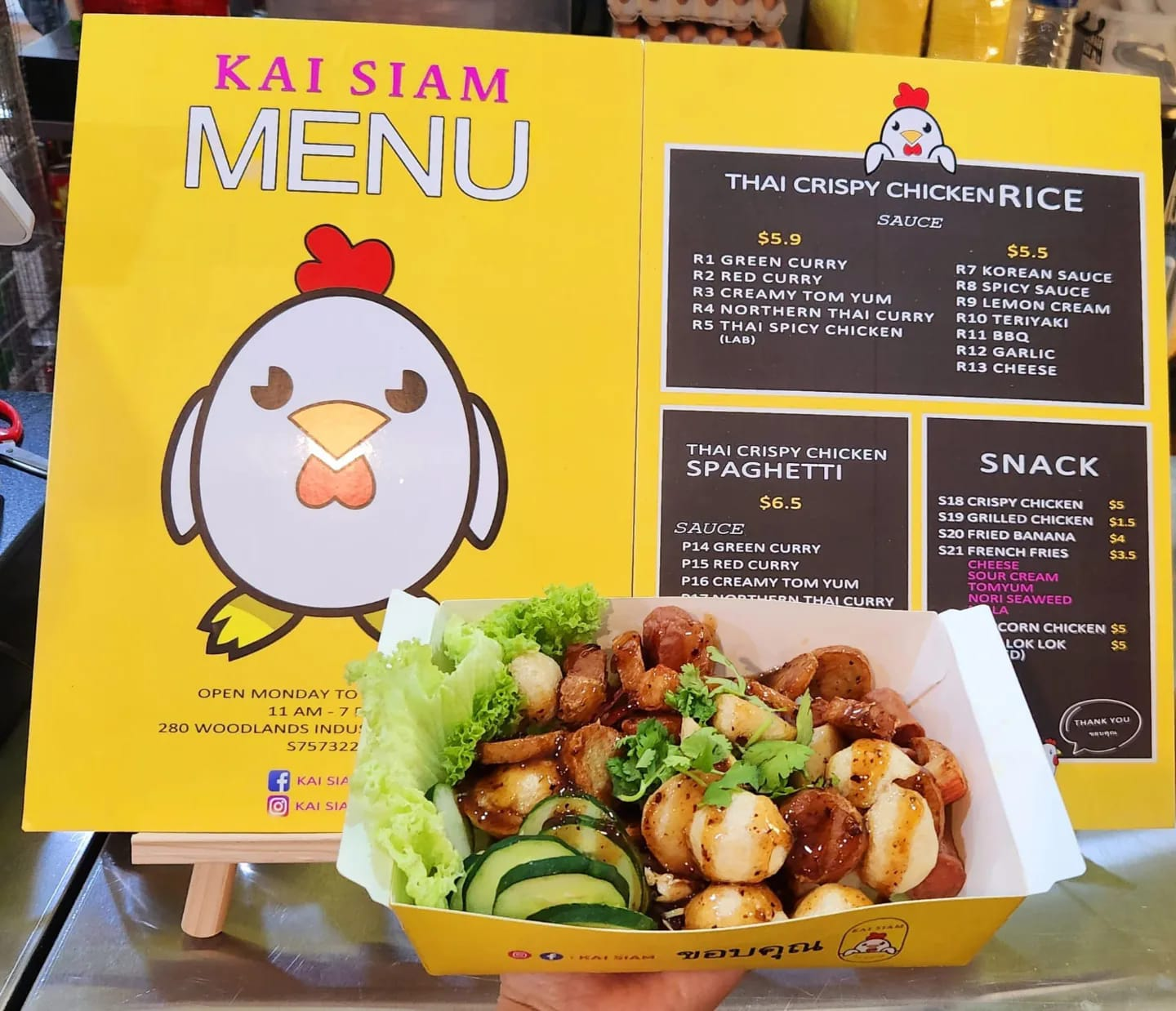 Image credit: KAI SIAM
Lok Lok fans, here's another place that you might want to lok into: Kai Siam at Woodlands Industrial Park. Their delicious lok lok will appeal to everyone, including Muslims as all their dishes use halal-certified ingredients! Do note that although their stall isn't halal-certified, they source all of their ingredients from halal suppliers and use no pork or lard.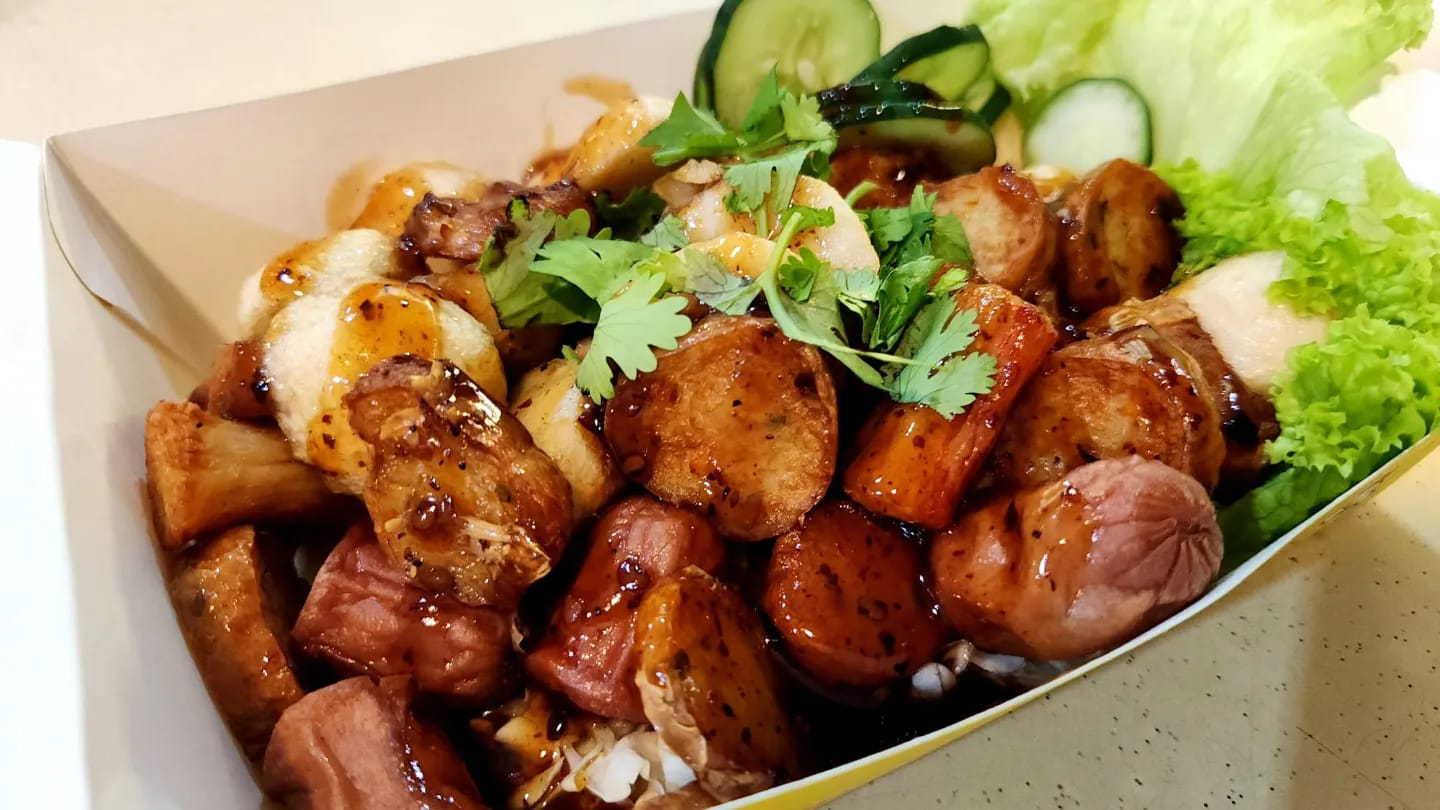 Image credit: KAI SIAM
This restaurant specialises in Thai fusion food fare, so you'll see that influence come through in the Thai Lok Lok (Mixed) ($5). While lok lok is usually skewered on bamboo sticks, you'll find that Kai Siam serves a mix of lok lok ingredients on a plate instead. The ingredients are also doused in a house-made spicy and savoury lok lok sauce.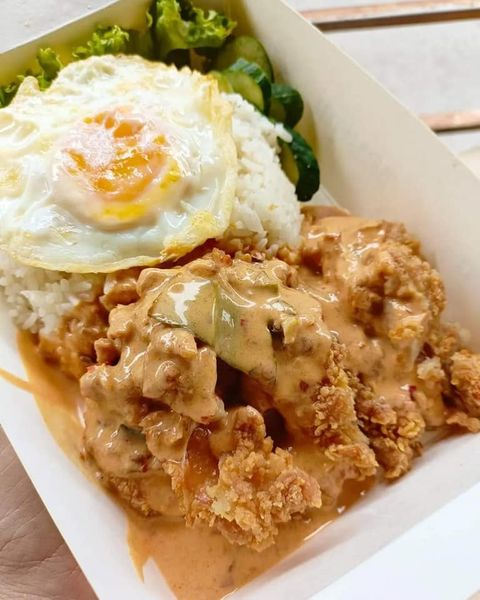 Image credit: KAI SIAM
Besides lok lok, the Creamy Tom Yum Thai Crispy Chicken Rice is another popular pick. At just $5.90, you'll score yourself a heap of rice with crispy chicken ladened in spicy tom yum sauce. The dish is also finished with a sunny-side-up egg, lettuce, and cucumbers.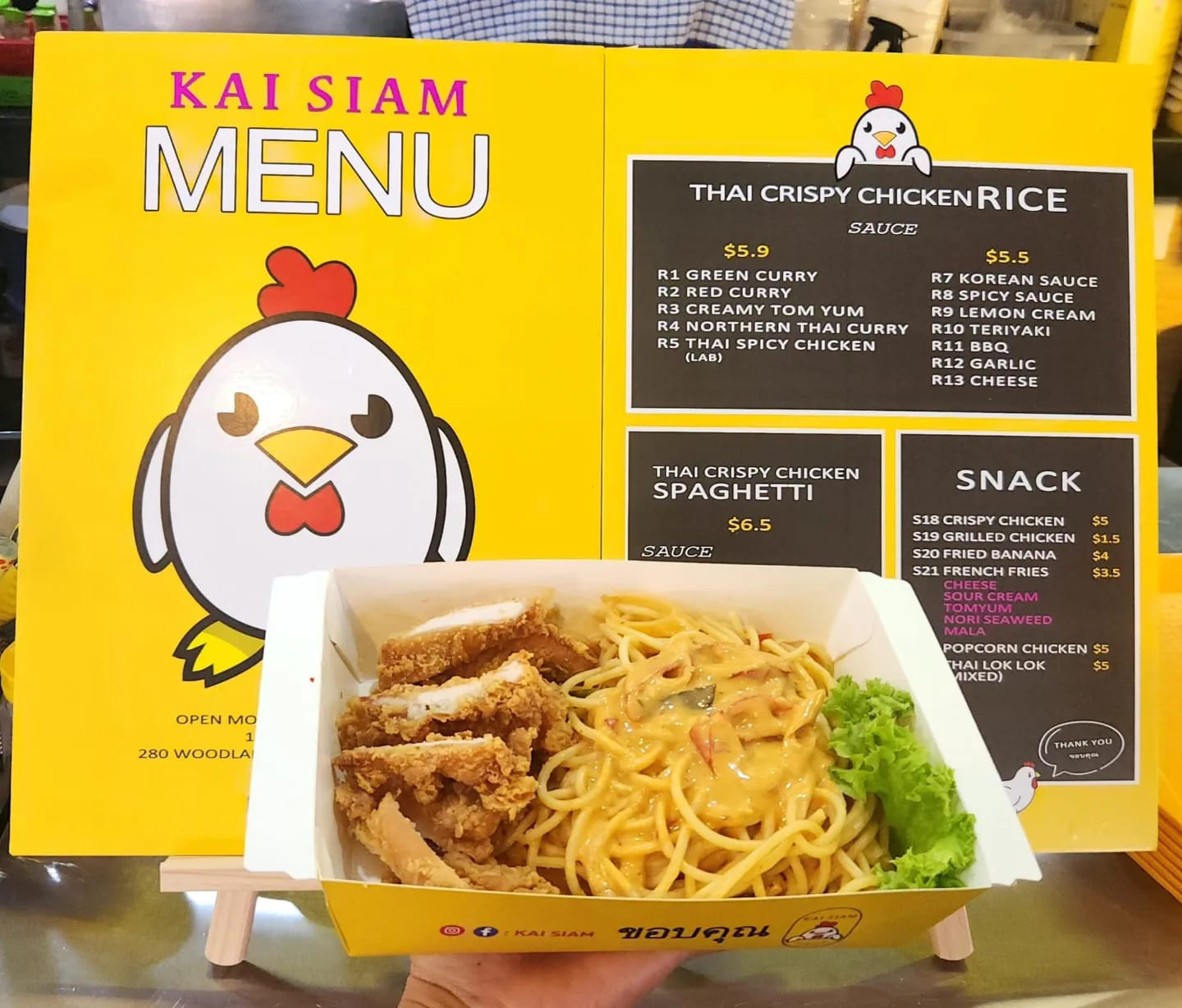 Image credit: KAI SIAM
Pasta lovers can also enjoy the Creamy Tom Yum Crispy Chicken with Spaghetti at $6.50.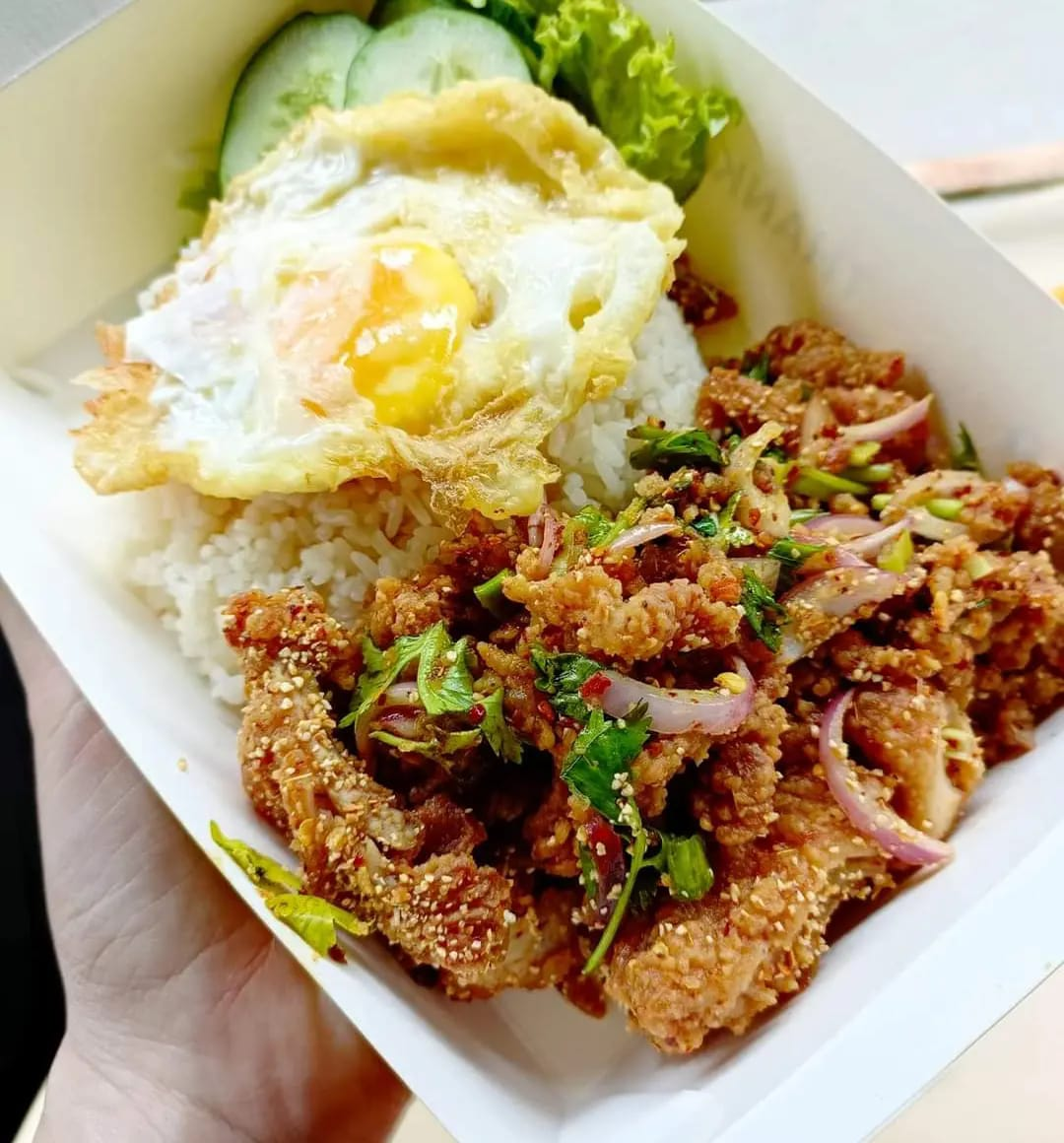 Image credit: KAI SIAM
The Thai Spicy Chicken (Lab) With Rice ($5.90) is worth a shot for those who love spicy food. It features rice, a sunny-side-up egg, and spicy crispy chicken garnished with fresh coriander and onions.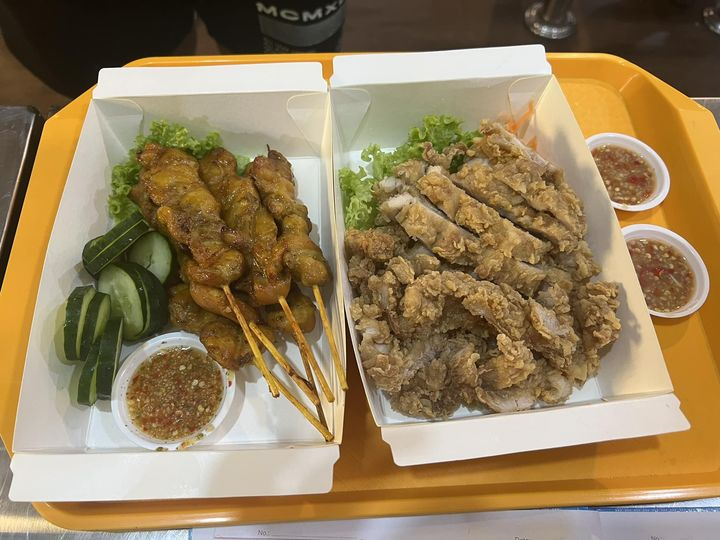 Image credit: KAI SIAM
You can also go for the Grilled Chicken ($1.50 per skewer) if you'd like to add another side dish. Alternatively, the Crispy Chicken ($5) is another great option.
For more halal-friendly Thai food options, check out BANNGKOK Street Food for Thai milk tea slushies, pandan custard steamed buns and more! Our guide to the best Thai food places in Singapore will also introduce you to legit tom yum, crab fried rice and more!
Address: 280 Woodlands Industrial Park E5, #01-47, Singapore 757322
Opening hours: Mon-Sat 11am to 7pm
Tel: 9138 0911
Website
Kai Siam is not a halal-certified eatery but uses no pork or lard. 
15 Best Thai Food Places In Singapore For Legit Tom Yum, Crab Fried Rice And More
Feature image adapted from @vernece.lss and KAI SIAM