KFC just got even better with Saucy Wings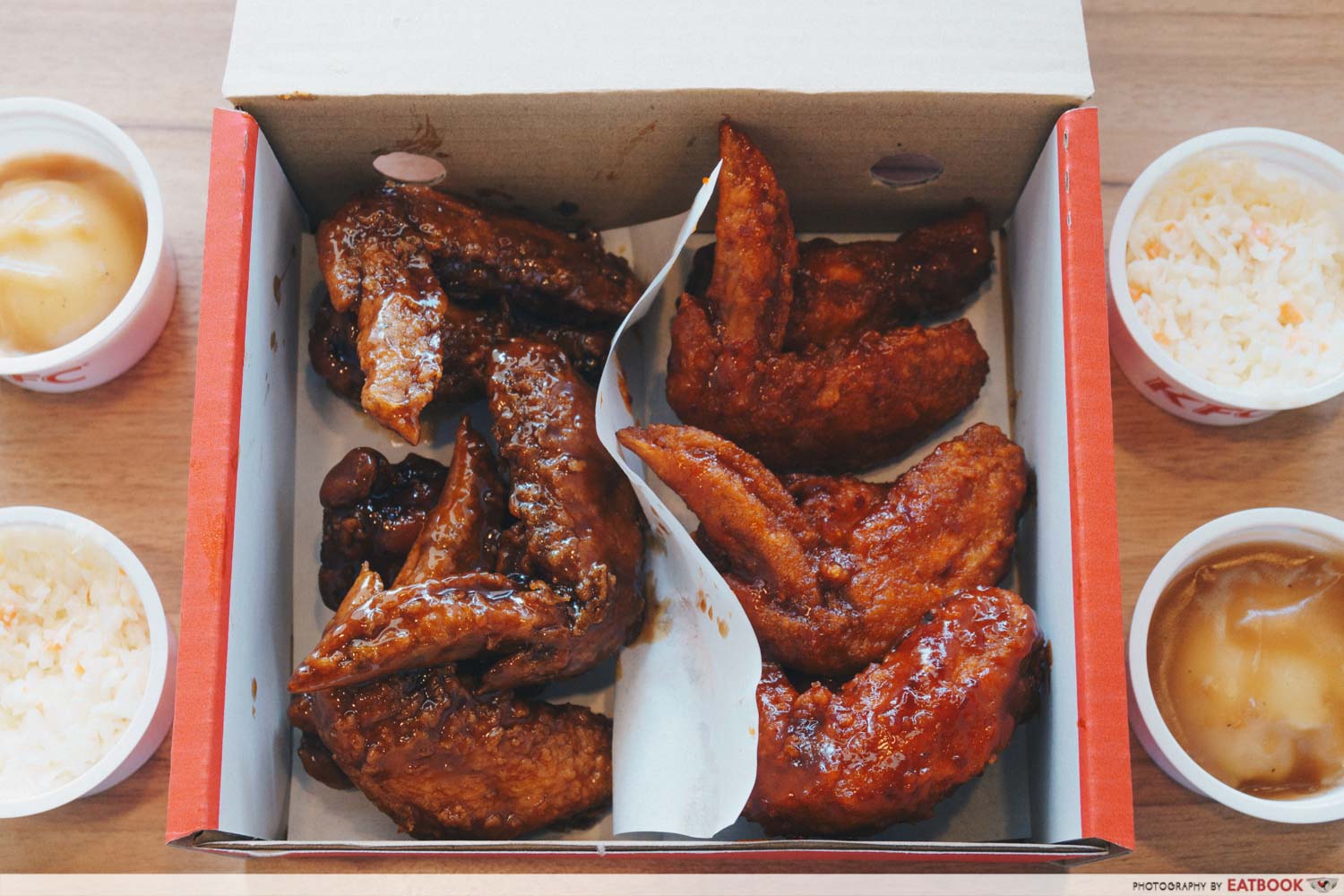 KFC has just released their new Saucy Wings. Available from 24 May 2019, these mouthwatering snacks are the perfect treat at any party. In fact, it reminds us a little of Korean fried chicken!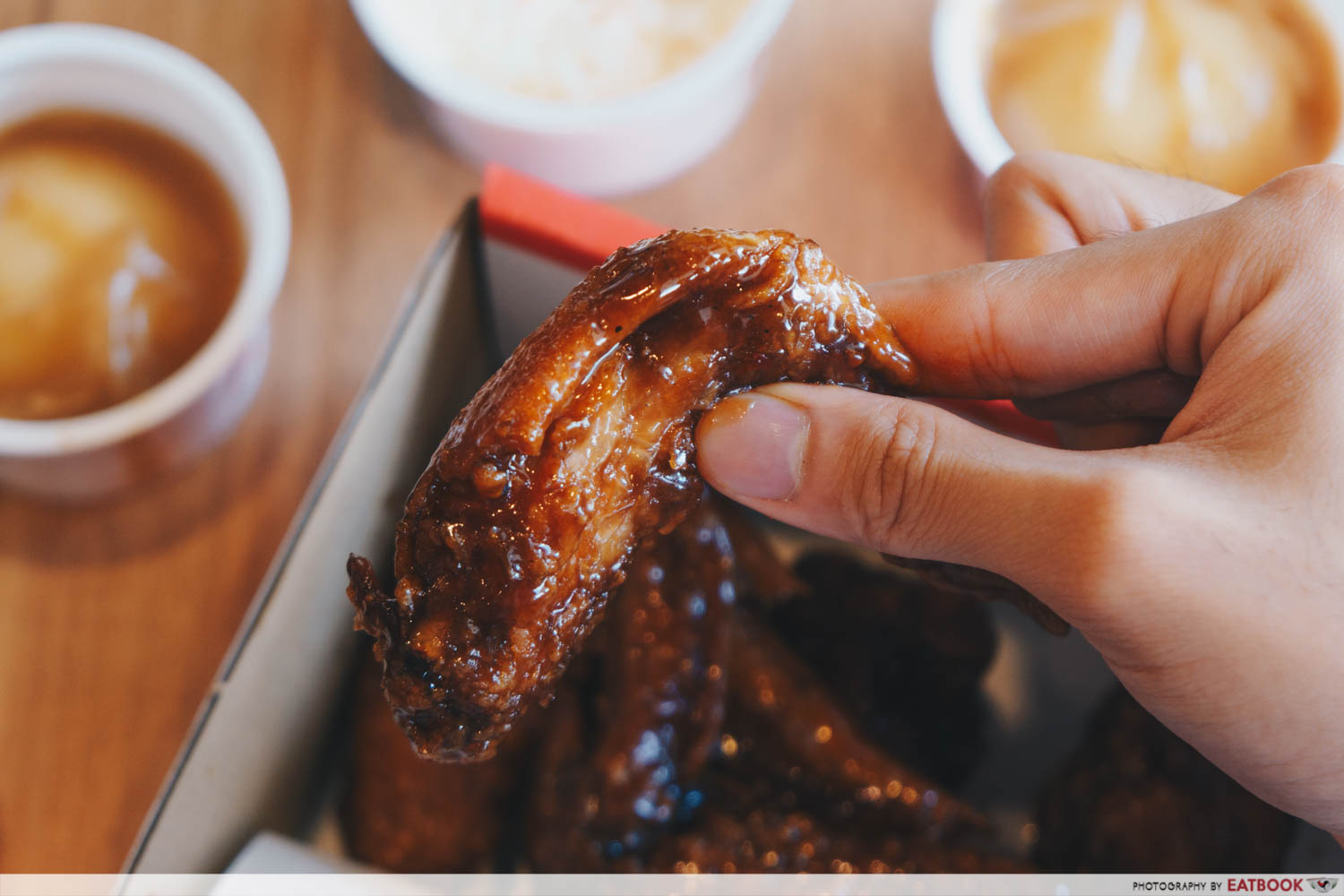 Their Garlickin' Soy announces its arrival with a rich garlicky aroma – a prelude of the full-bodied flavours packing in the wings. Sink your teeth into the ASMR-worthy chicken and a wave of garlicky sweetness washes over your palate. Savoury notes from the supporting cast of these bold flavours create an umami-packed treat that reels you in for another bite.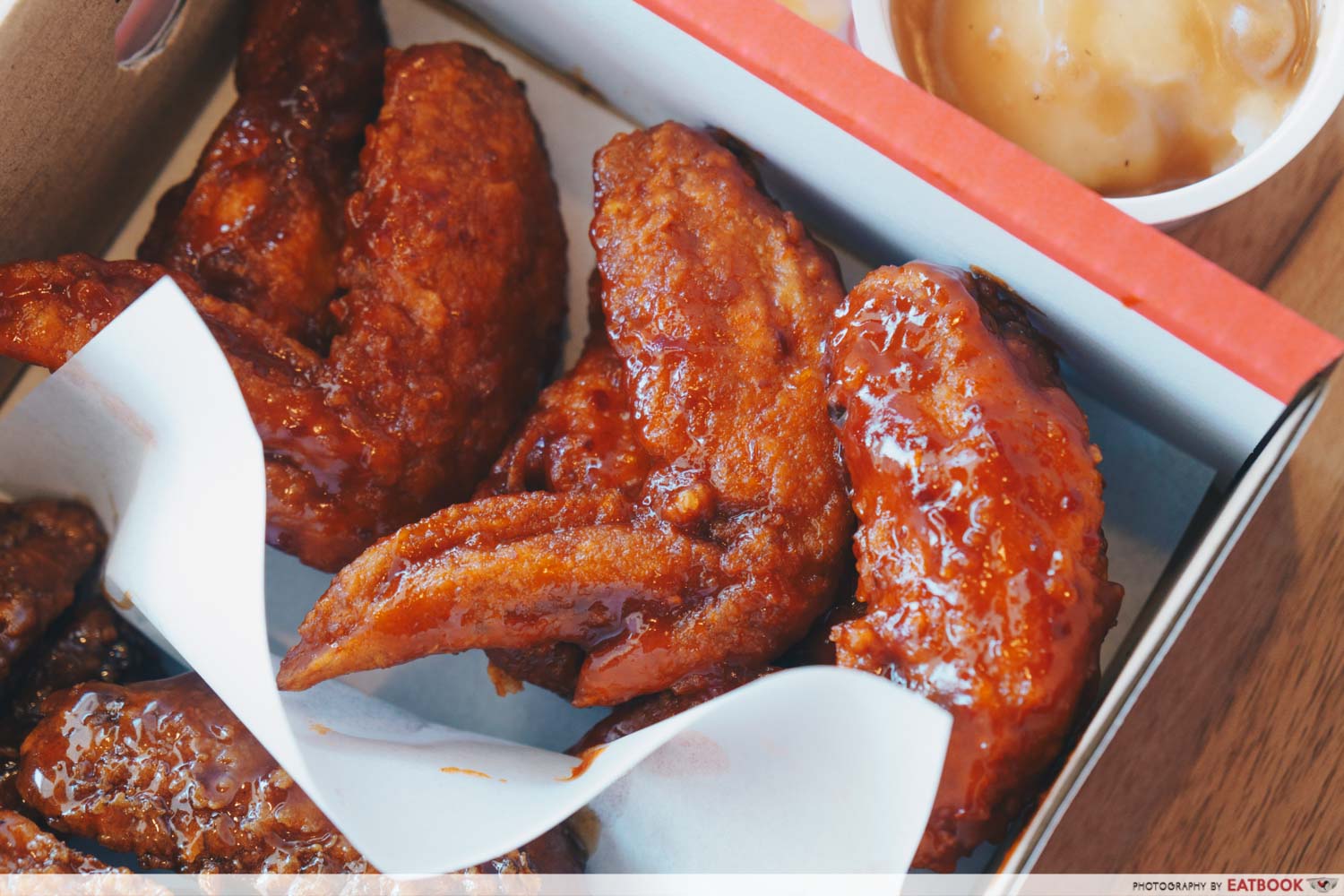 If you relish a fiery challenge, make a beeline for their Chillickin' Hot wings. Glazed in a mix of chillies and cayenne peppers, these wings leave a gentle burn on the tongue. Yet, its taste leans more towards piquant rather than mouth-numbingly spicy, since it carries hints of sweetness as well. A vinegary zest wraps up this concert of flavours.
Perhaps the most impressive feature about their wings is the batter. Despite soaking up the thick sauce, the fried chicken preserved its ASMR-worthy crunch.
For those in larger groups, opt for their Wings Family Feast ($39.95). Other than four pieces of Garlickin' Soy and Chillickin' Hot, you also enjoy eight pieces of regular fried chicken, three medium Whipped Potato, and four regular Pepsi Black.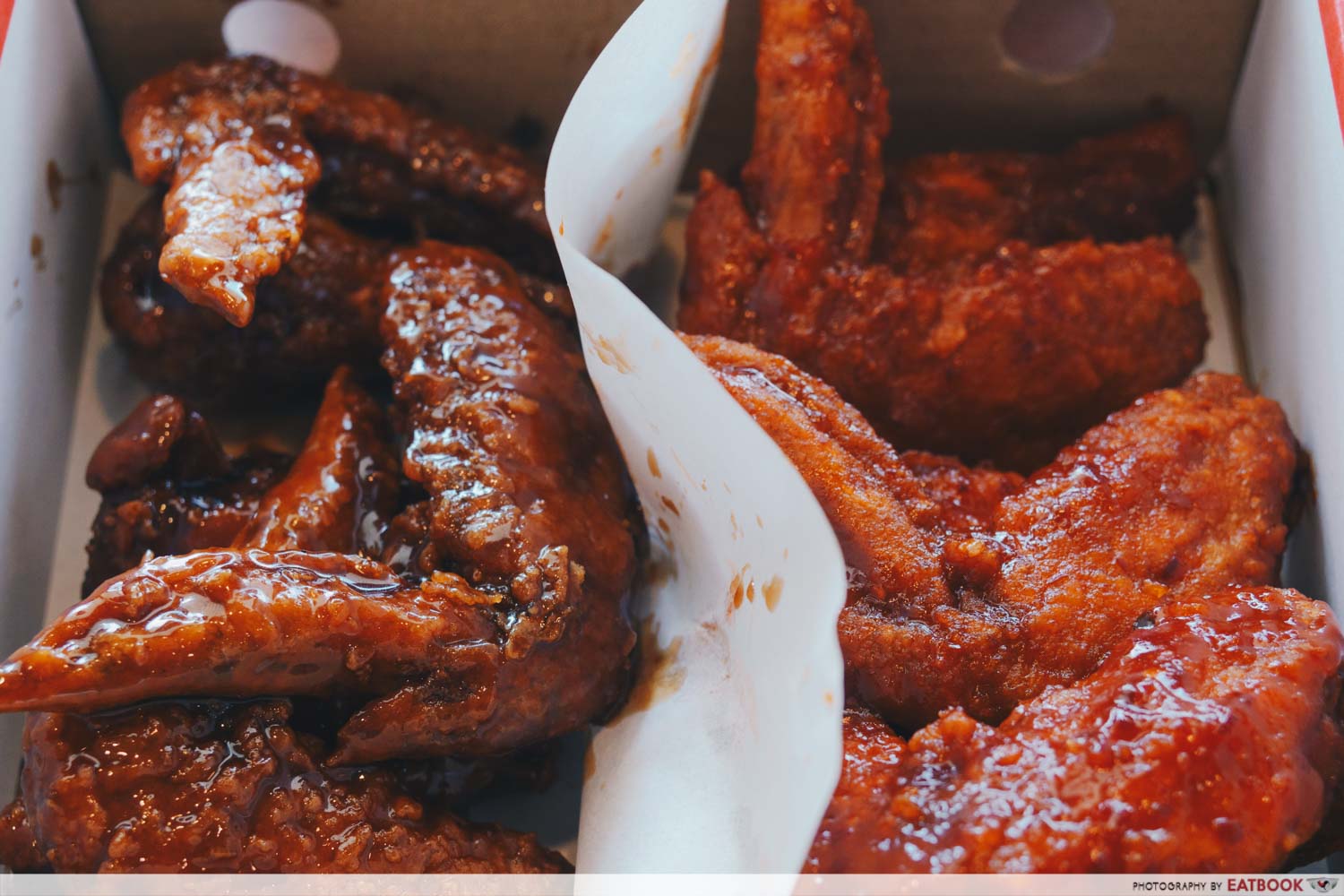 On the other hand, if you are dining alone, treat yourself to their Zinger 'N Wings Box ($10.95).  Wolf down a Zinger Burger and four pieces of Saucy Wings before finishing with a regular Whipped Potato and Coleslaw. Don't worry about being thirsty, as the set also comes with a regular Pepsi Black as well.
However, do note that this set only comes with either Garlickin' Soy or Chillickin' Hot wings.  To enjoy the best of both worlds, order their 12 pcs Saucy Wings ($16.95) and get an equal mix of both flavours.
Given the addictive flavours of their Saucy Wings, I'm sure they will be a big hit at parties. That being said, I'm unsure how long this offer will last, so it's best to check out these flavours soon!