Korean fare at Kong Cafe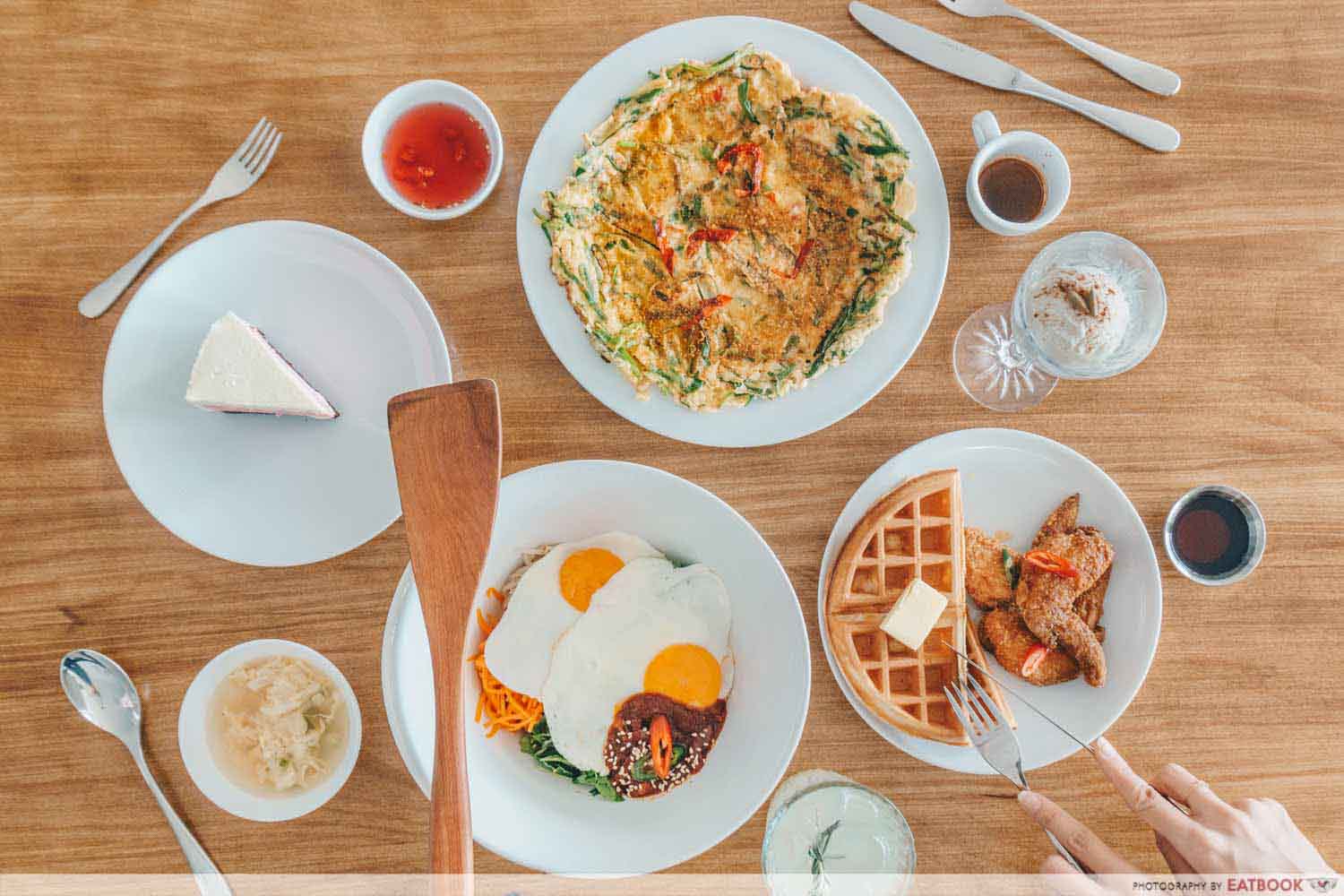 Besides the gorgeous landed properties dotting it, Bukit Timah Road is home to many local cafes such as artisanal bakery, Micro Bakery & Kitchen. It doesn't help that I live in the area, as my wallet cries from the constant indulgence of cafe hopping. But a bus ride home led me to chance upon Kong Cafe.
10 Bukit Timah Cafes For Melbourne-Style Coffee And Legit Pastries
This minimalist cafe situated along Dunearn Road is the brainchild of Hanna Mi Kim, a Korean expat who has been living in Singapore for the past nine years. Incorporating her prior experiences as a coffee joint owner and an artist, Ms Kim conceptualised the cafe to be a space for brunch and to showcase her art pieces.
Food at Kong Cafe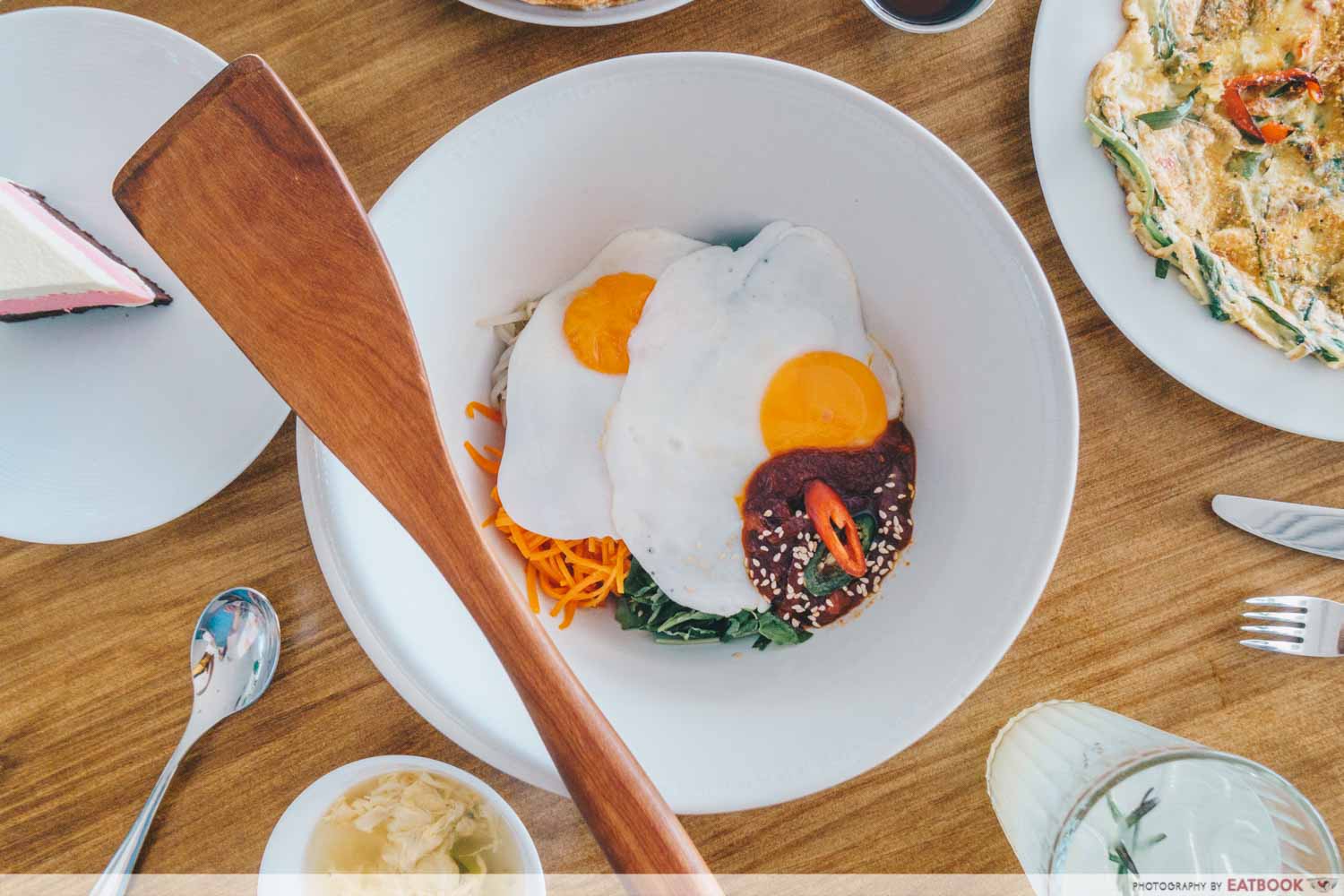 Watching Bok Joo passionately eat on Weightlifting Fairy got me hooked on Korean cuisine. Visits to my favourite Korean joint happens at least once a month, where I have my fill of jjajangmyeon and banchan. This naturally got me excited to try out classic Korean dishes on Kong Cafe's menu such as Bibim Bowl ($26). 
Don't be taken aback by the massive size of this rice bowl as it is meant for two. Shreds of carrots, spinach, beansprouts and kimchi topped the bed of fluffy rice. For protein, Kong Cafe chose the healthier option of tuna.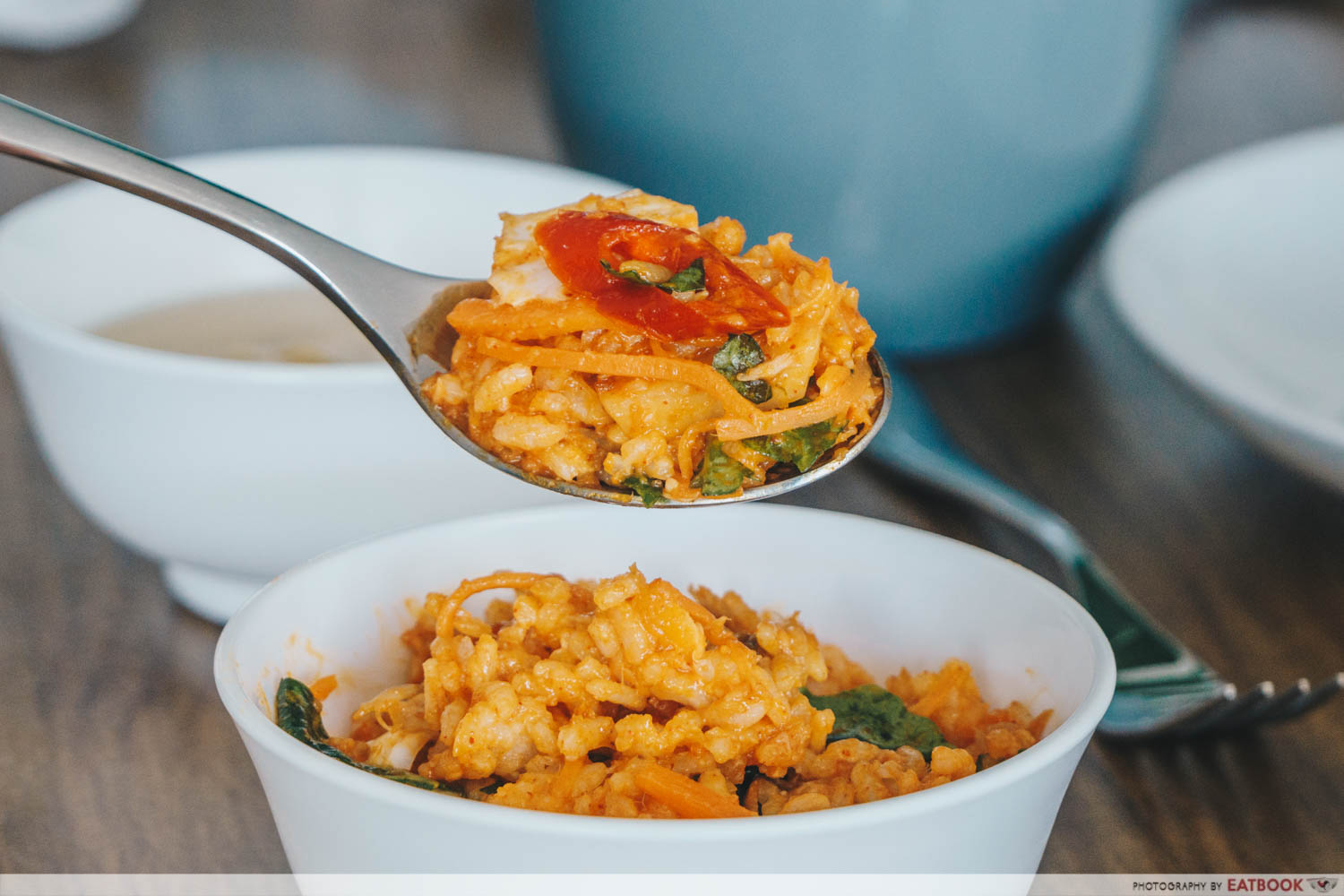 The large wooden paddle made it easy for me to break apart the sunny-side-up eggs and thoroughly mix the gochujang sauce. These two elements helped to flavour each grain with a creamy and spicy coating. As the crisp vegetables balanced out the heat from this dish, I didn't have to continuously reach out for a glass of water to cool down my tongue.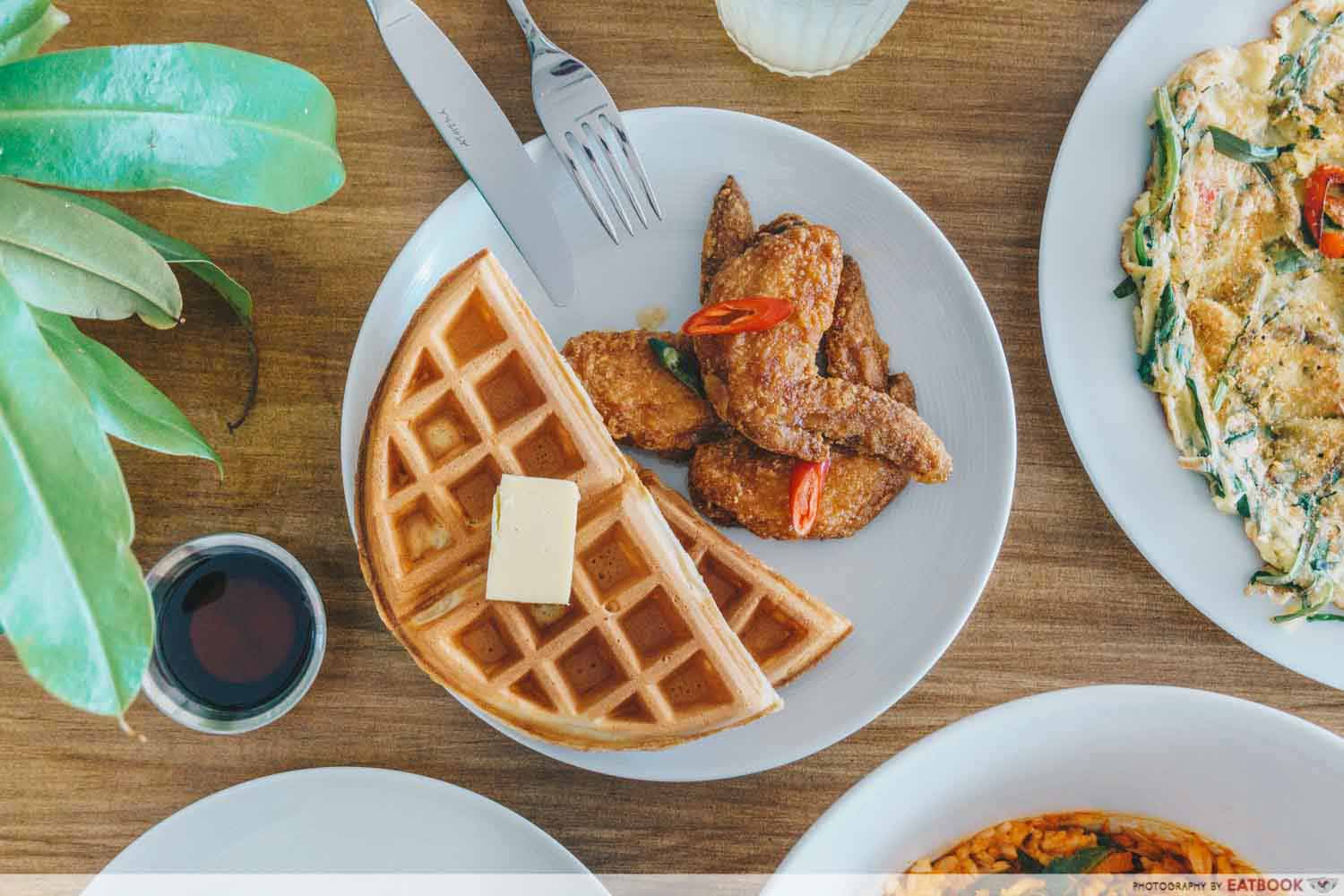 Besides typical Korean fare, this charming eatery also offers cafe favourites which basic girls, like myself, can totally vibe with. One particular dish I could not resist ordering was the Honey Butter Waffles ($18).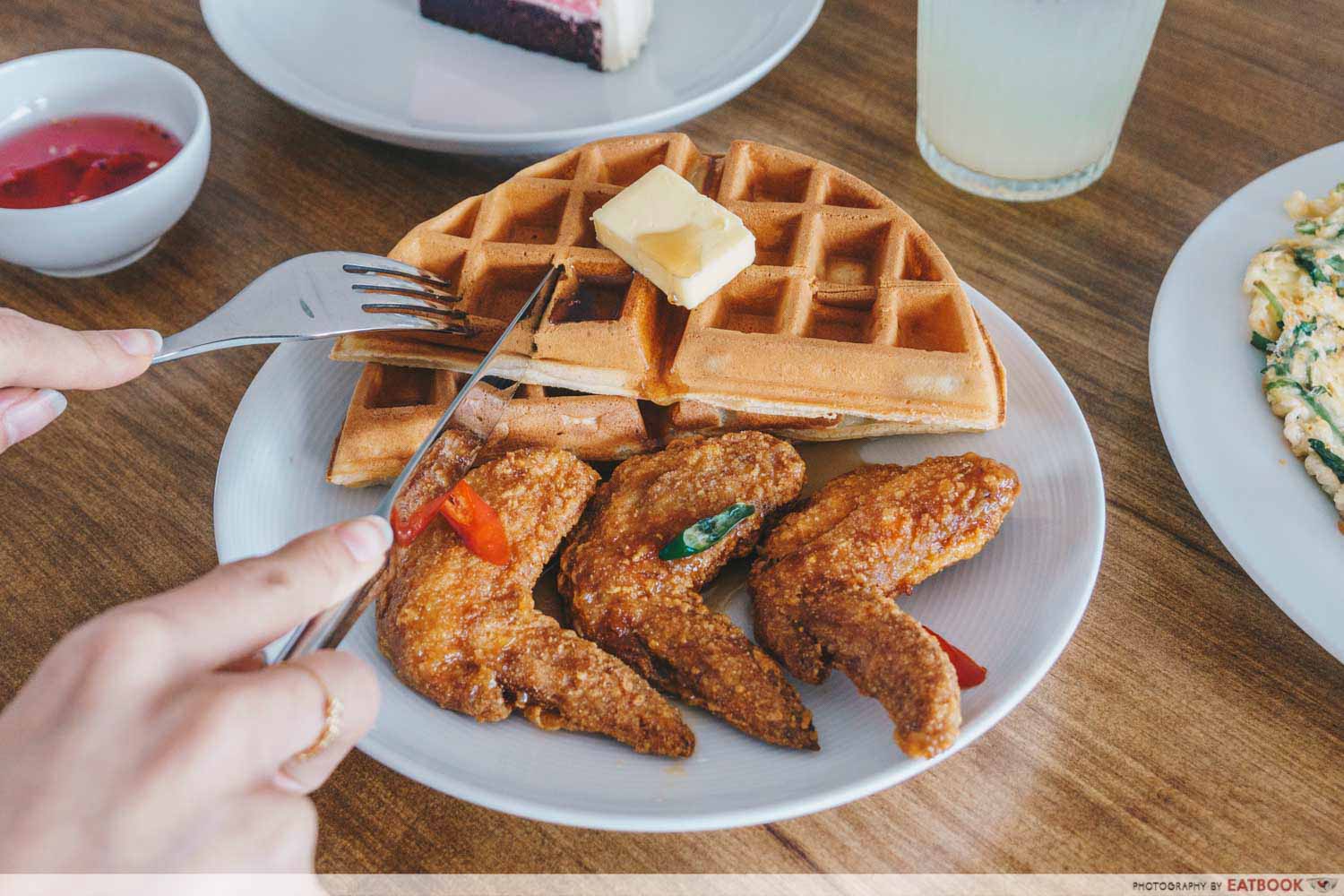 This sublime pairing features two thick stacks of waffles and crispy mid-joint wings that are coated in a sticky honey glaze.
To satisfy my sweet tooth, I generously drizzled the accompanying maple syrup over the toasty waffles. Even though I emptied out the entire saucer, the waffles were not cloying.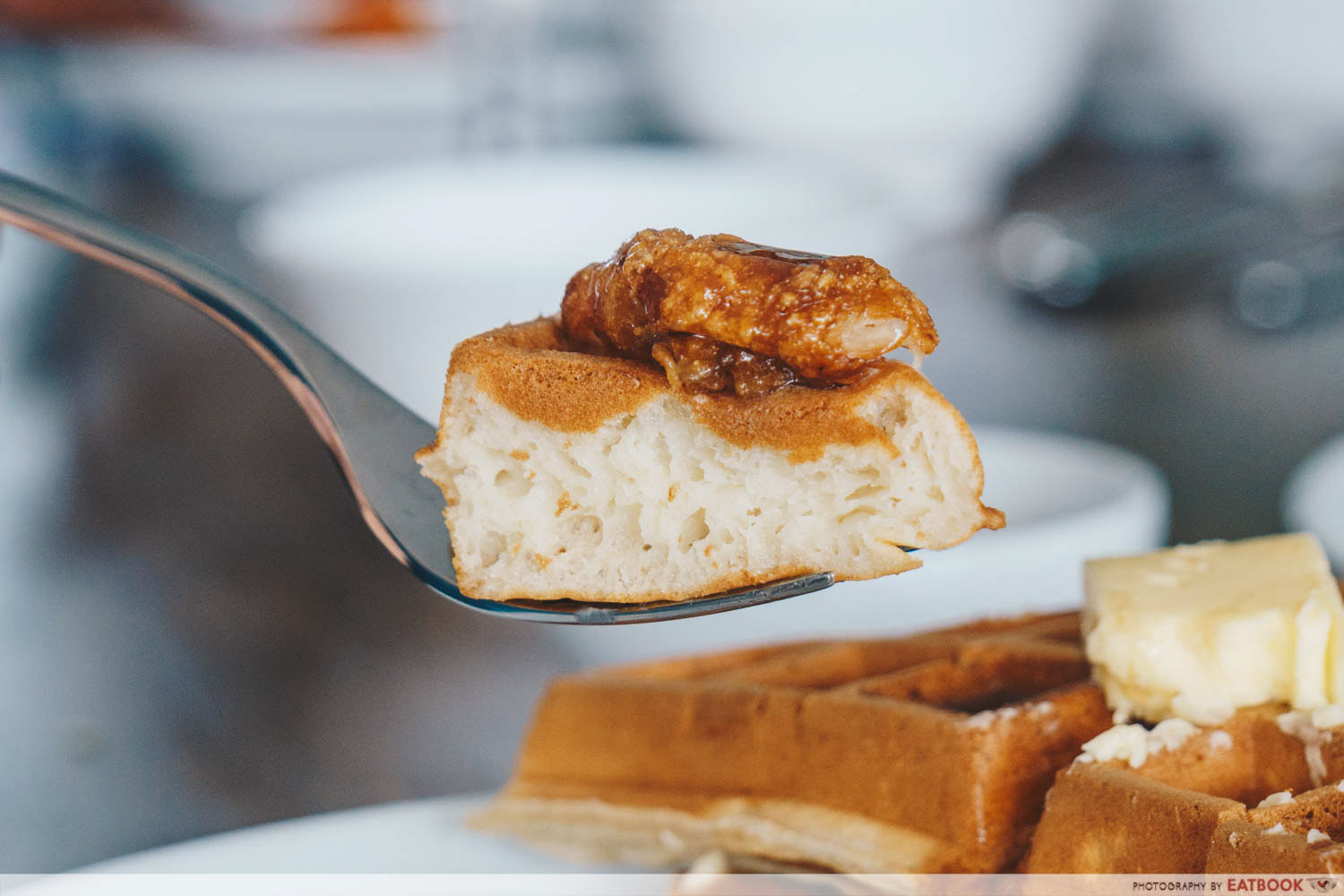 I'm rather picky when it comes to waffles, as I've been sorely disappointed by ones that were either too soggy or crunchy. It was to my delight that their waffles were crispy on the outside yet fluffy on the inside. I later learnt from Miss Kim that she uses a souffle recipe to achieve this airy texture. This also meant the waffles tasted more eggy than regular ones.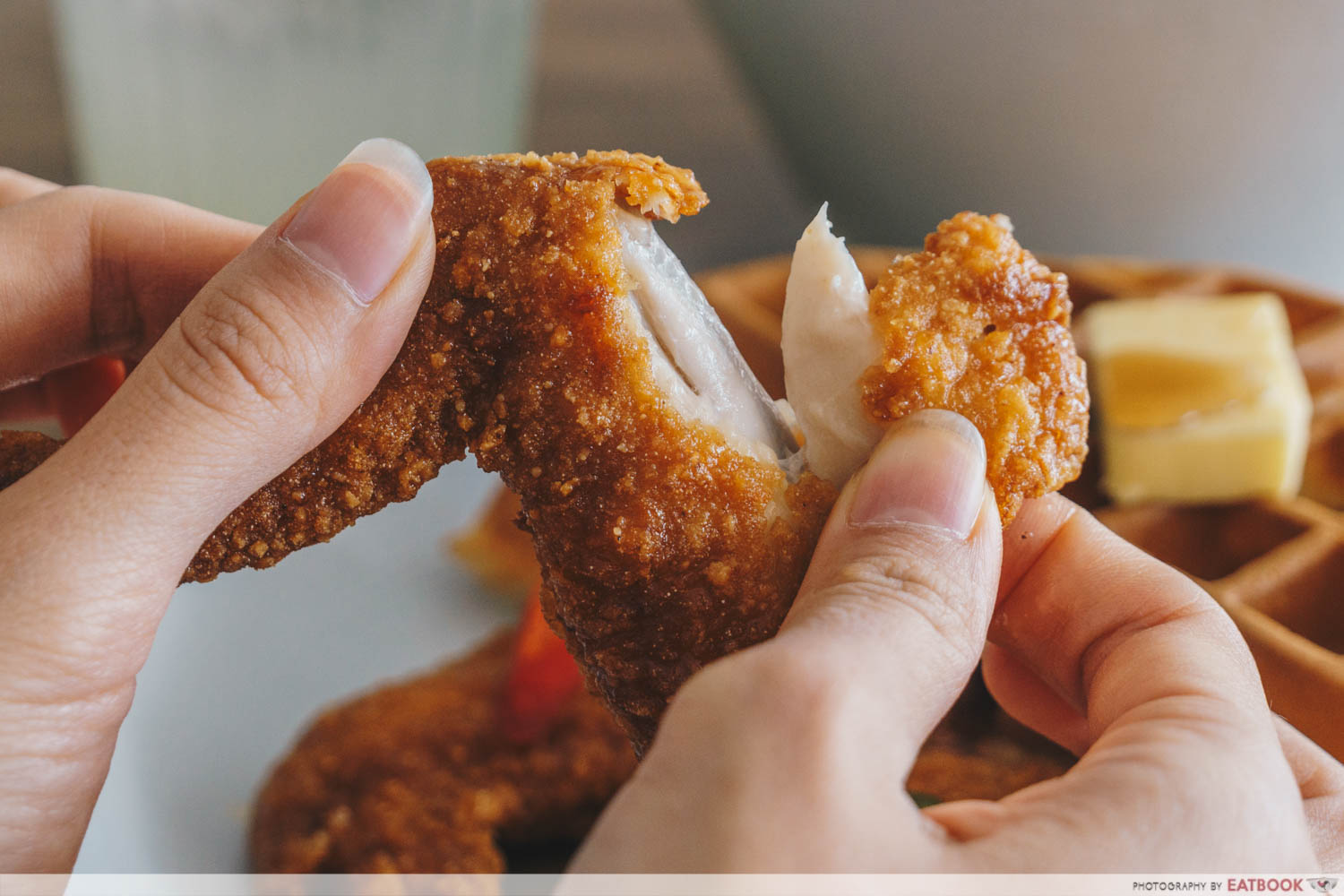 Speaking as an avid fan of Korean fried chicken, I was impressed by their deep-fried wings. The well-seasoned chicken had crunchy skin that was packed with sweetness, while its meat was juicy and succulent. If you have a really sweet tooth, go ahead and pour some maple syrup over these wings to amp up the sugar levels.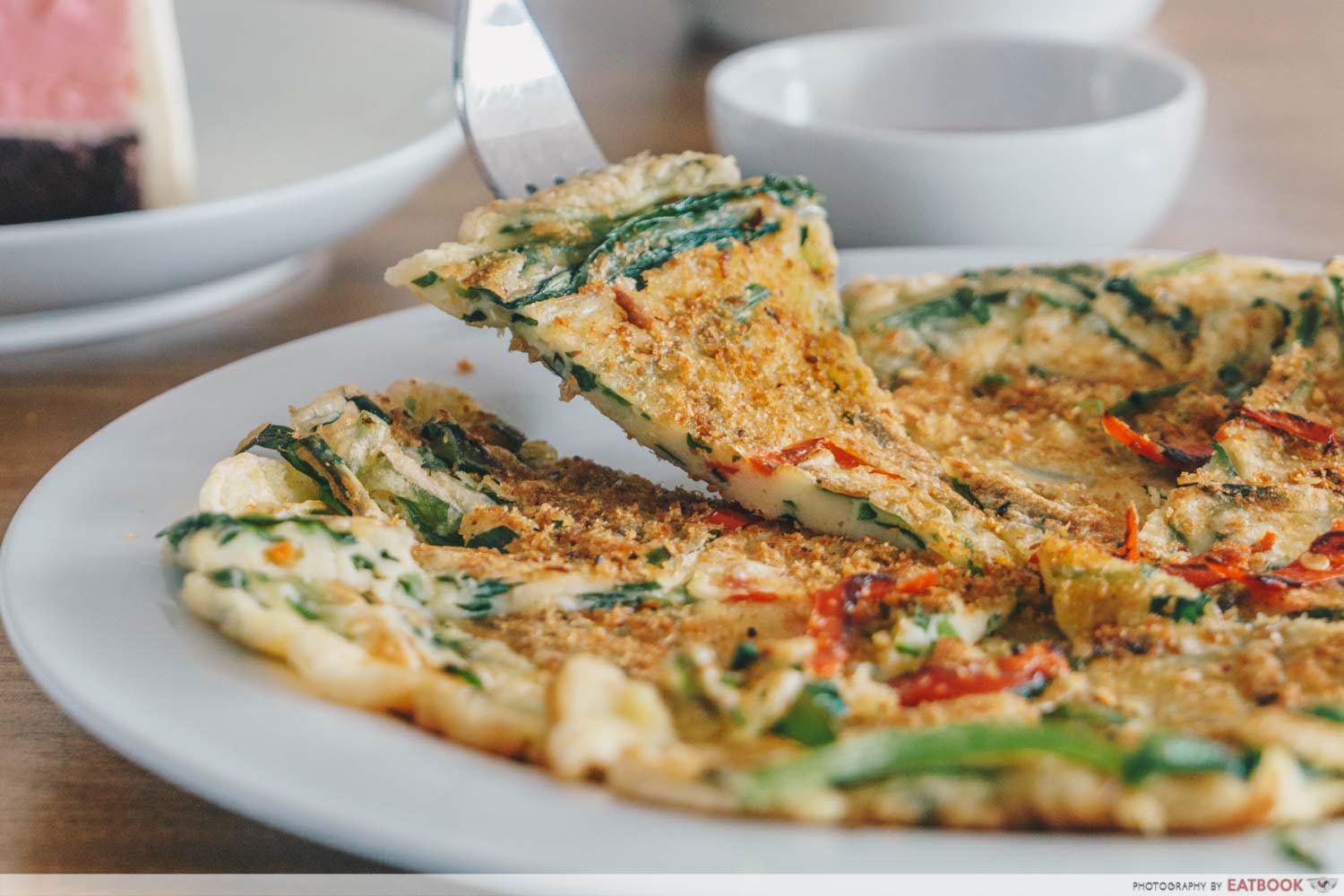 Instead of regular pajeon, Kong Cafe jazzed up this traditional Korean pancake with hae bee in their Hebi Pancake ($20). A whiff of this aromatic dish reminded me of my favourite Chinese New Year snack, hae bee hiam rolls, which encased dried shrimp in a deep-fried spring roll. Sad to say, the fragrant hae bee left a subtle flavour when paired with the pancake.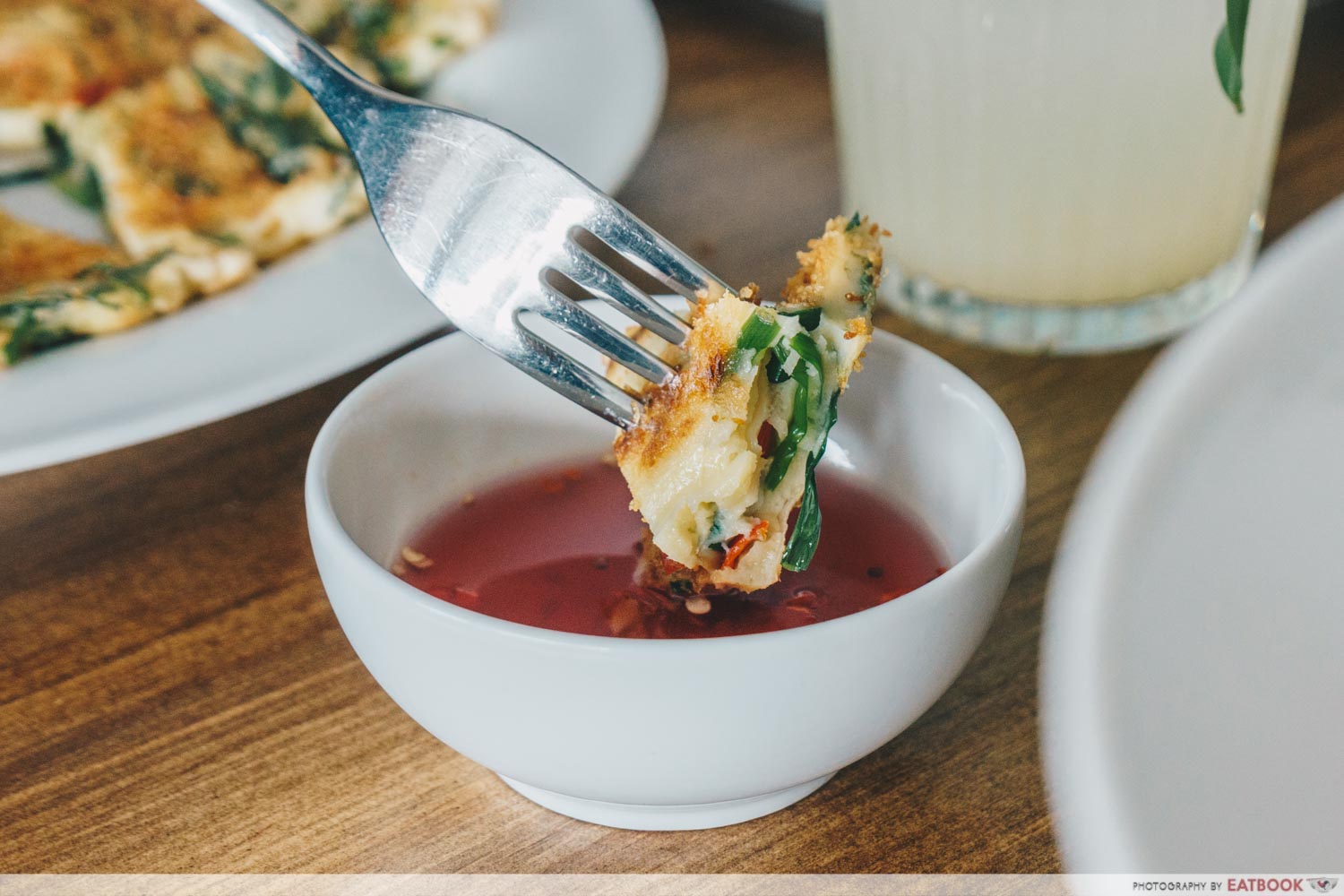 The lavish stalks of scallions added a mild flavour without overwhelming my taste buds. I dipped a slice of this crispy pancake into the accompanying soy-vinegar sauce which proved to be a smart move. The tanginess from this dip highlighted the savoury profile of the pancake.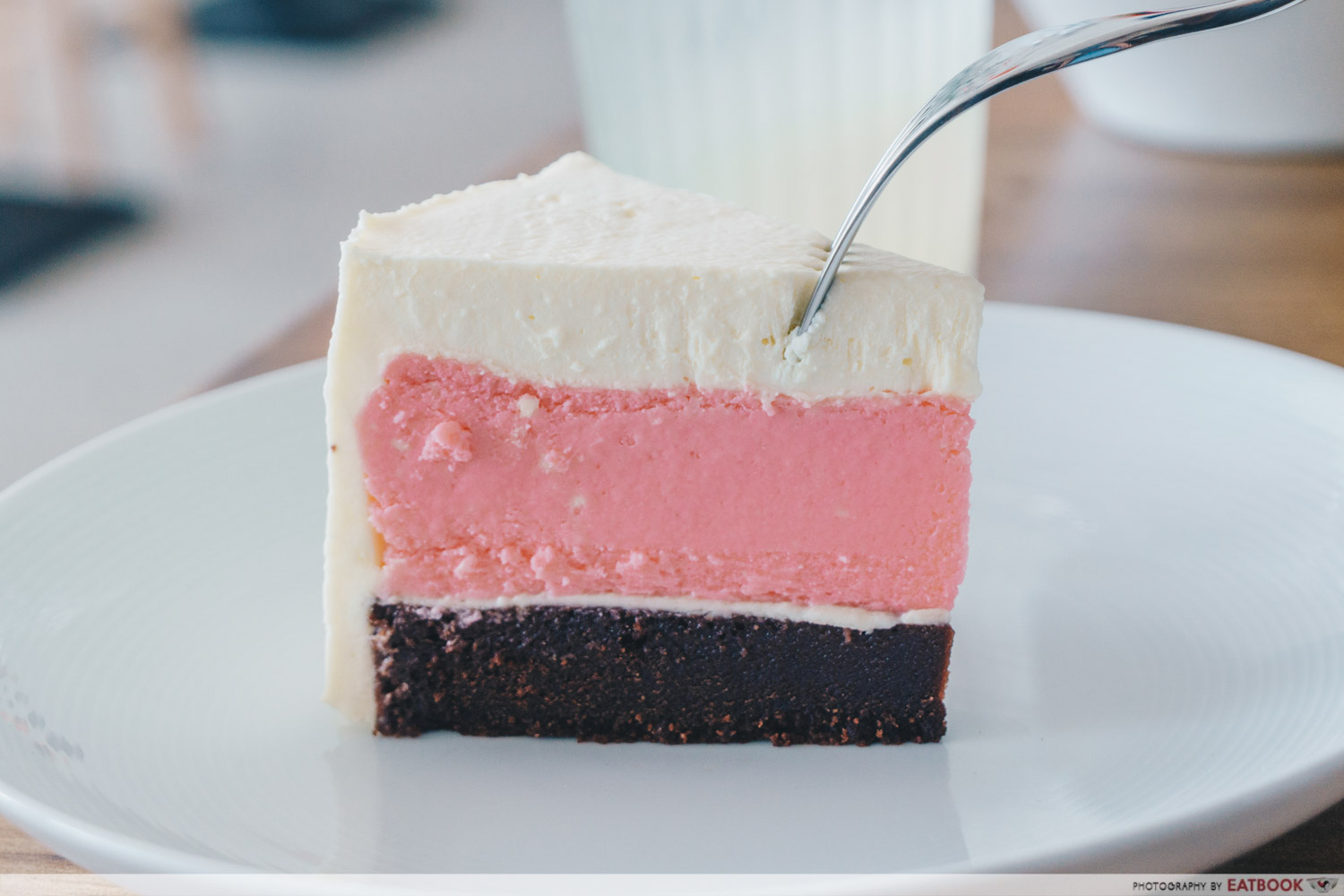 Don't miss out on their array of house-made desserts such as the Neapolitan Cake ($8). Just as its name suggests, this three-layered cake follows the classic ice cream flavours of chocolate, strawberry, and vanilla.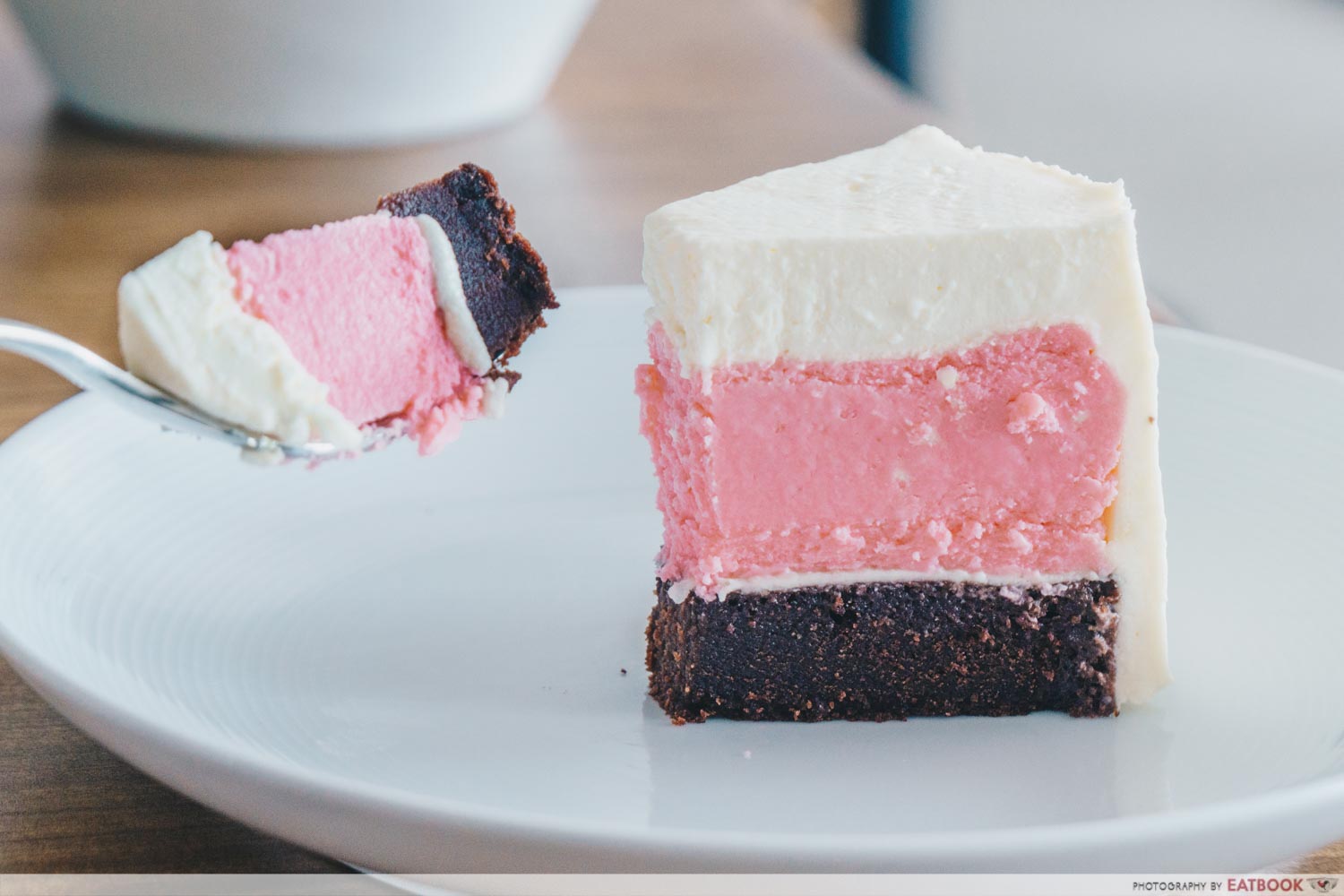 Unlike its ice cream counterpart, this cake proved to be a solid dessert as the fork made a clean cut through all three layers. Each creamy filling came together in harmony, and wasn't too heavy on my palate.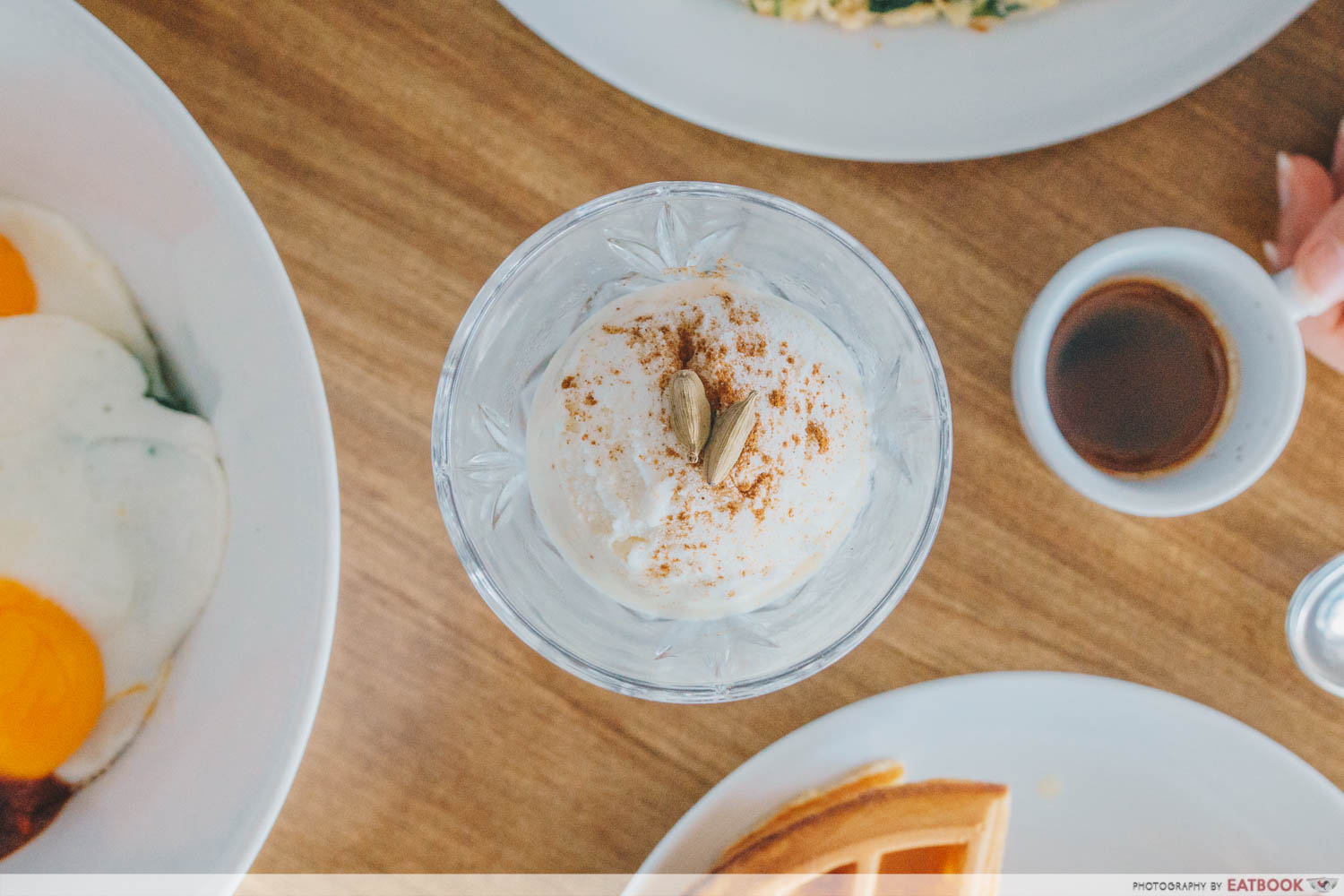 Those looking to change up their regular caffeine routine can look to the latest addition on Kong Cafe's dessert menu— Spiced Affogato ($14). You'll score a shot of Kolabo espresso with a scoop of vanilla ice cream.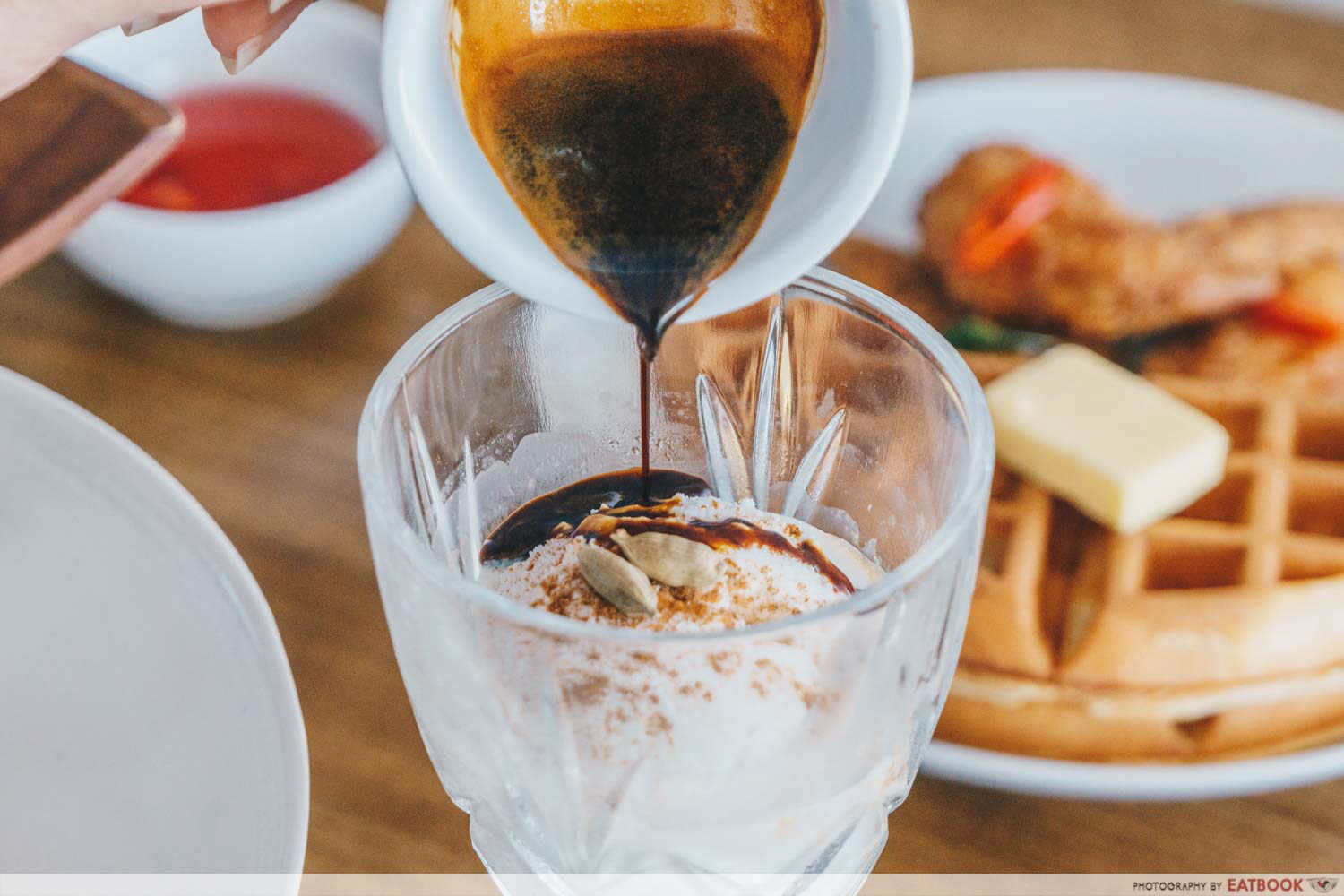 As a non-coffee drinker, I actually enjoyed this dessert. The sweet ice cream helped to cut through the strong cuppa joe's bitter notes. Be sure to take a scoop from the bottom of this glass. I especially fancied this little boozy surprise from Kong Cafe's addition of rum. The sprinkles of cinnamon and cardamom seeds helped to add a refreshing spicy kick to this dessert.
Ambience at Kong Cafe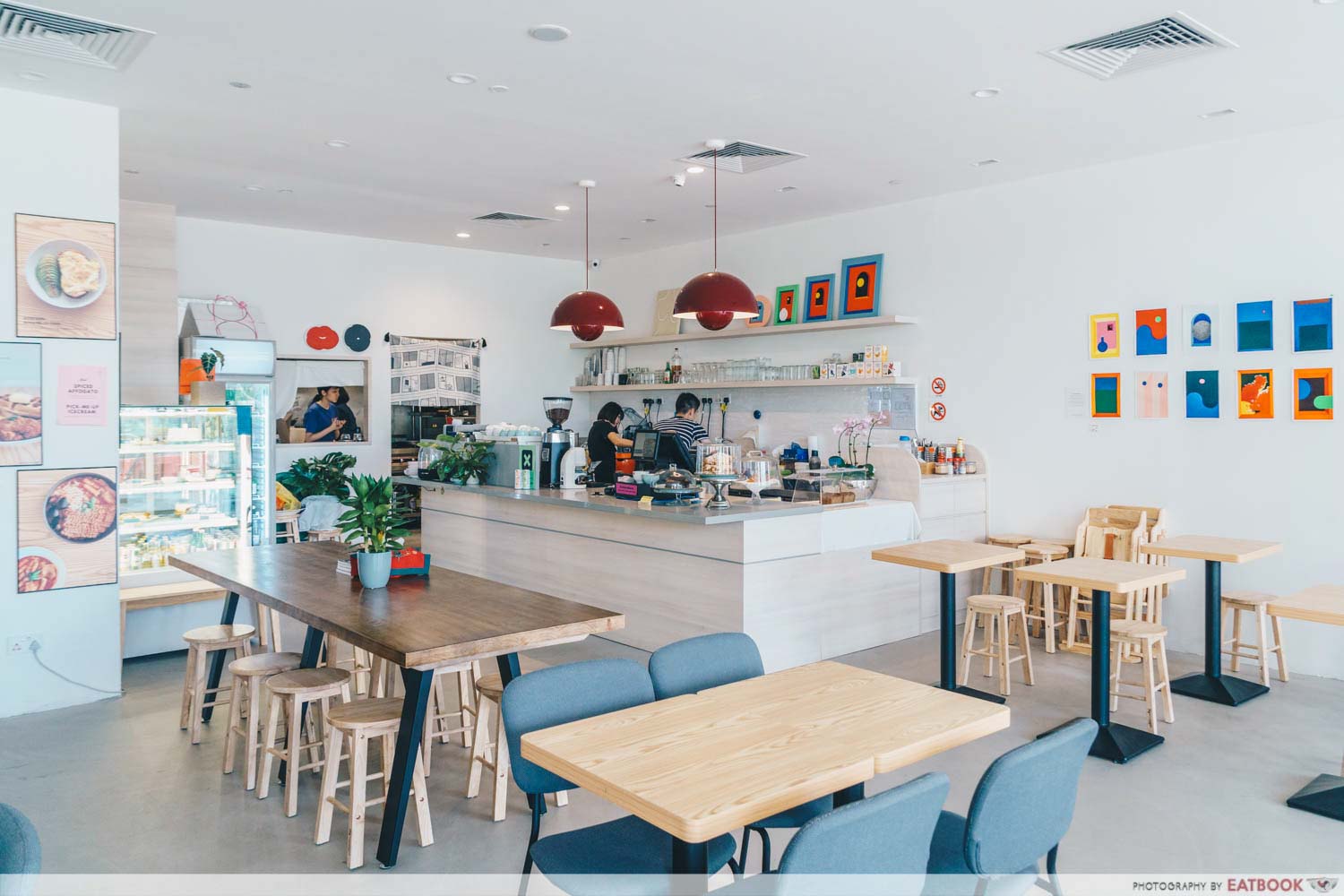 At first glance, this minimalist cafe made me second guess if I had walked into an art gallery, as the walls were accessorised with artwork done by Miss Kim herself. You can even purchase pieces which catch your eye. The floor-to-ceiling windows welcomed in natural light, which warmed up the quaint cafe and made it easy to unwind.
The verdict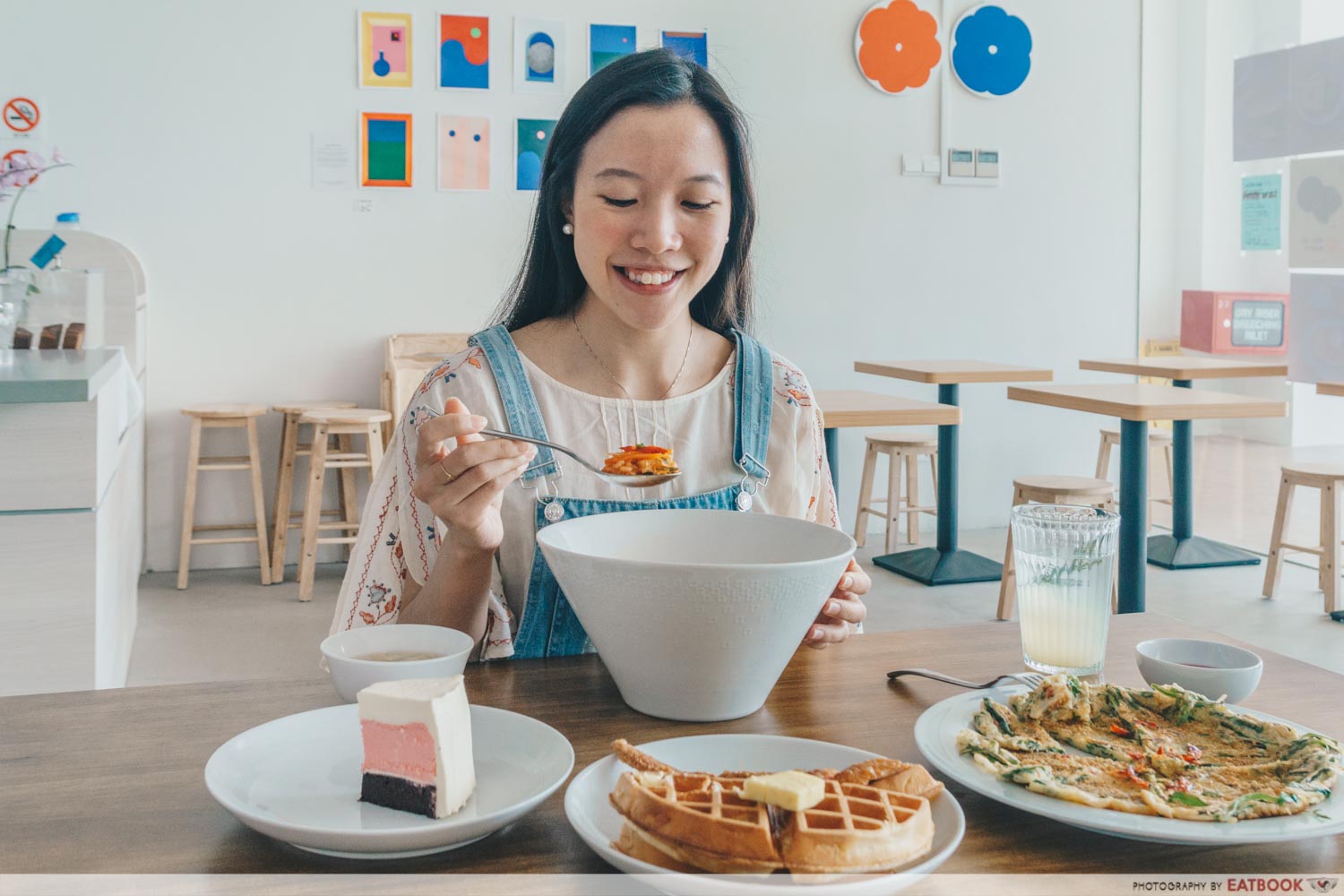 Though prices are rather steep, you'll be getting restaurant-quality dishes at Kong Cafe. During my meal, many young families streamed in for a quick brunch. I'm not surprised as the chill vibes and great food are drawing factors for a satisfying meal. Moreover, it is conveniently located just a short walk away from King Albert Park MRT Station. I'll definitely be adding this quaint cafe to my list of brunch dates with my boo.
If you're looking for more cafes with Korean fare, check out Two Cranes!
Two Cranes Review: New Minimalist Cafe With Korean-Fusion Food At Hougang
Address: 896 Dunearn Road, #01-11, Sime Darby Centre, Singapore 589472
Opening hours: Mon-Wed 8am to 6pm, Thurs-Fri 8am to 10pm, Sat-Sun 9am to 10pm
Website
Kong Cafe is not a halal-certified eatery.
Photos taken by Huang Xiao.
This was a media tasting at Kong Cafe.
Summary
Pros
– Generous portions
– Quaint vibes
– Flavourful dishes
Cons
– Steep prices
Recommended dishes: Bibim Bowl ($26), Honey Butter Waffle ($18)
Opening hours: Mon-Wed 8am to 6pm, Thurs-Fri 8am to 10pm, Sat-Sun 9am to 10pm
Address: 896 Dunearn Road, #01-11, Sime Darby Centre, Singapore 589472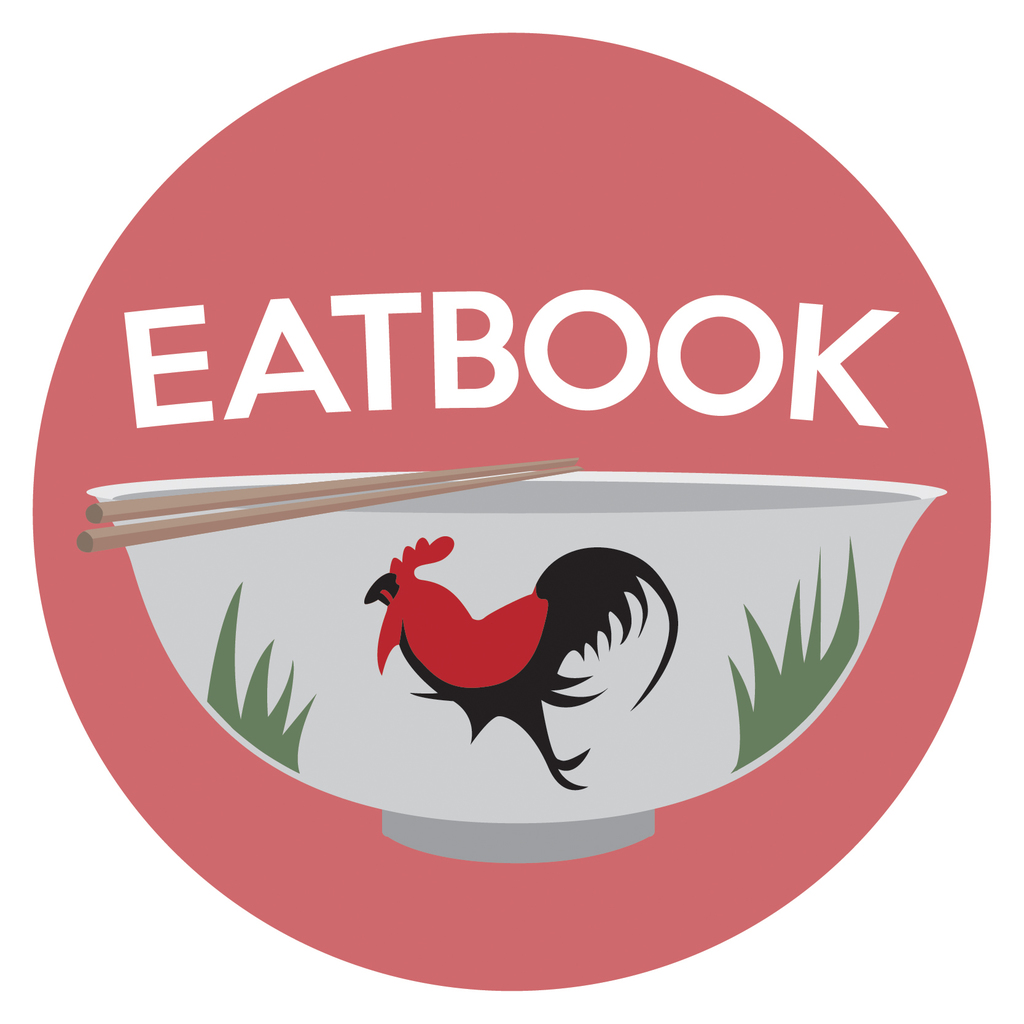 Drop us your email so you won't miss the latest news.