---
Bukit Timah cafes to unwind at
---
Besides its reputation as an atas area and notoriety for massive morning jams, Bukit Timah is home to a number of quaint cafes—each with their own speciality in hand. From in-store roasted coffee to artisanal pastries, it's easy to spend the day hopping from one cafe to the next. We've curated this list of local Bukit Timah cafes for you to check out on your next brunch outing.
---
1. Elixir Boutique Roasters
---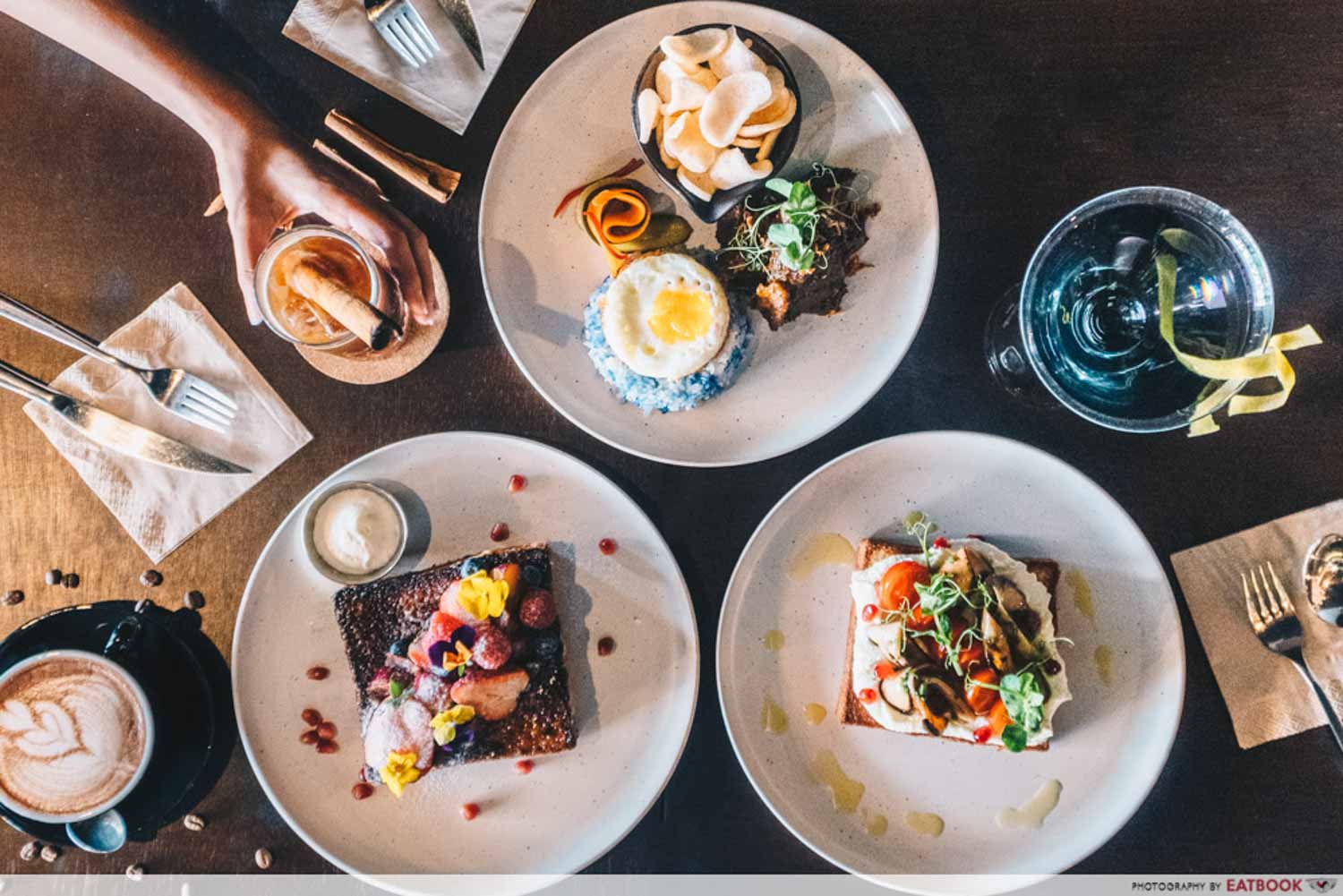 Elixir Boutique Roasters is a chic cafe by day, and a bustling steakhouse by night. This new joint at Serene Centre serves mainly your typical Melbourne-cafe fare. Whether or not you have a sweet tooth, their Brulee French Toast ($18++) is a must-have. The caramelised brioche is soaked in house-made custard and topped off with a garden of fresh berries and flowers. The sprinkle of candied bacon adds a savoury surprise.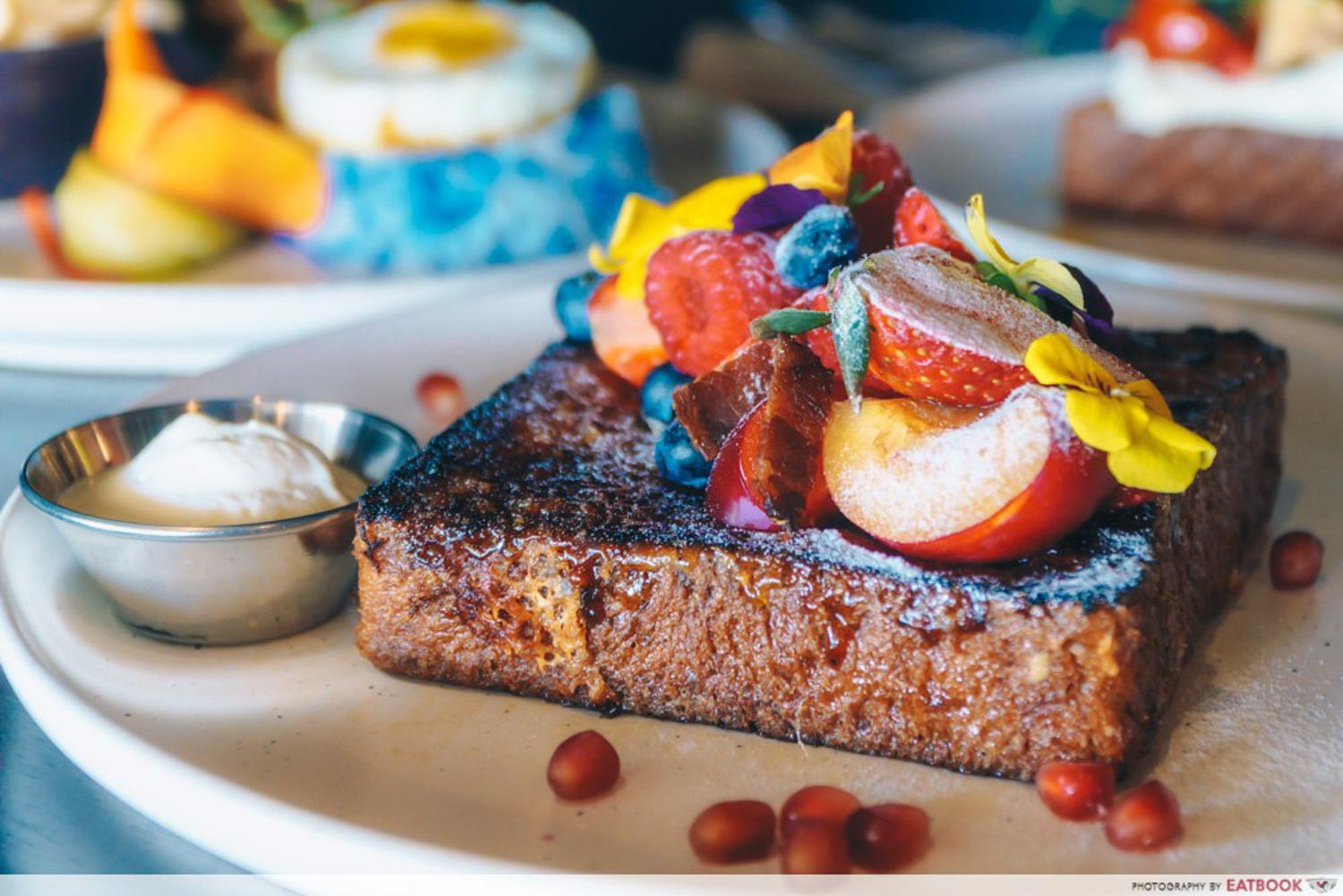 Their coffee starts from $3.80++ for a cup of espresso, and are made from beans that are roasted in-house. They also have single origin coffee that change weekly, and you can stay updated on what's brewing by following their Instagram or Facebook page. Booze up your brunch sesh with their range of coffee cocktails, such as the Soldier Of Fortune ($17++), comprising an iced brew made with Kenya AA v60 beans and house-made butterfly pea-infused gin. 
Address: 10 Jalan Serene, #01-03A, Serene Centre, Singapore 258748
Opening hours: Thur-Tue 8:30am to 3:30pm
Tel: 6314 2247
Website
---
2. Micro Bakery & Kitchen
---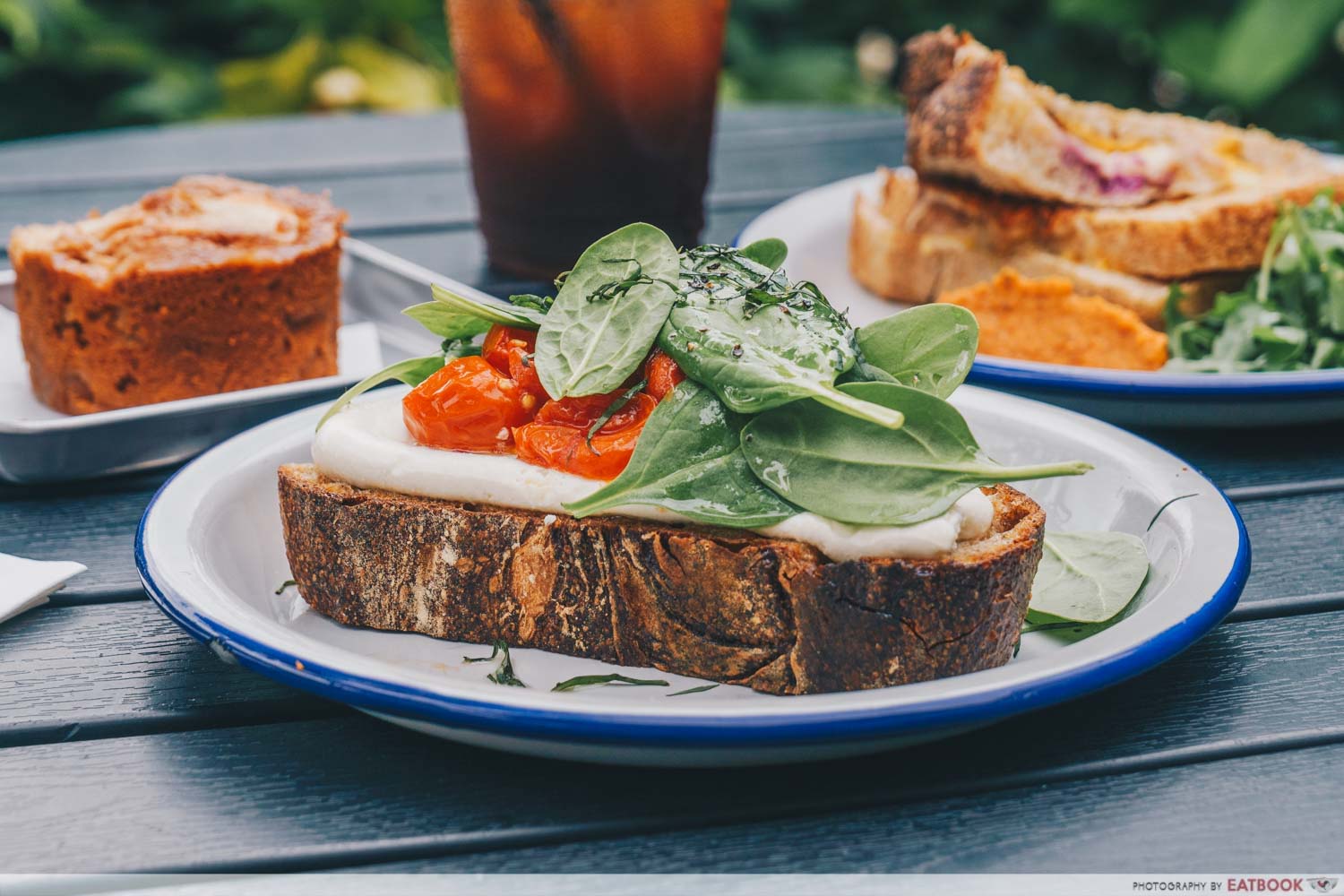 Bread lovers would be happy to know that the now-defunct and well-loved The Bakery By Woodlands Sourdough has been taken over by Micro Bakery & Kitchen. This modest cafe at the corner of Serene Centre pushes out fresh house-made bread every day. Dive into their House Ricotta Tartine ($12), an open-faced sandwich with a generous dollop of house-made ricotta. The light, creamy cheese is topped off with sweet roasted cherry tomatoes and fresh baby spinach. 
Check out our full review of Micro Bakery & Kitchen!
Micro Bakery & Kitchen Review: Neighbourhood Bakery Serving Artisanal Bakes And Hearty Sandwiches At Bukit Timah
Address: 10 Jalan Serene, #01-05, Serene Centre, Singapore 258748
Opening hours: Wed-Sun 8:30am to 4pm
Tel: 8339 4133
Website
---
3. Camaca
---

Image credit: @3stherrrr
Sugar-free Taiwanese cafe, Camaca, recently opened their first Singapore outpost at King Albert Park! Have a go at their eye-catching giant macarons, which are actually gelato capsules that transform into creamy gelato when put in their customised gelato machine. Gelato flavours range from the decadent Swiss Chocolate ($4.80) to rich Musang King Durian ($6.80). Coffee addicts can satisfy their need for caffeine at this coffee bar with their cold brew, Curated Ice Drip ($9).
Address: 9 King Albert Park, #01-11/12, Singapore 598332
Opening hours: Daily 10am to 10pm
Tel: 6904 3811
Website
---
4. KARA Cafe & Dessert Bar
---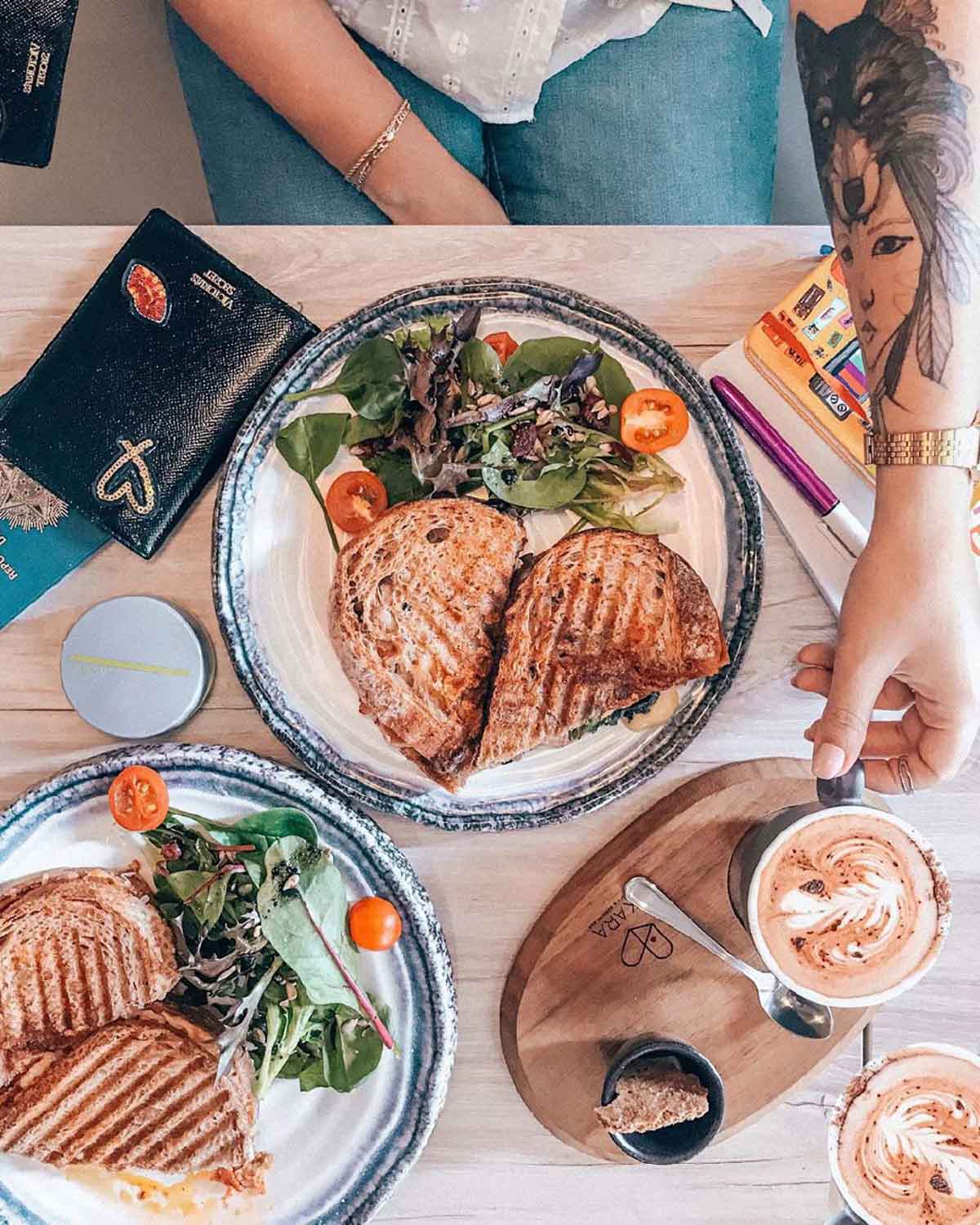 Image credit: @myfaveplacesandthings
I remember after-school runs to Sogurt for their tart froyos, and they're back with a new concept—KARA Cafe & Dessert Bar. Sticking to Sogurt's cutesy concept, this tropical-themed cafe has hues of millennial pink that make for a great Insta backdrop. Bite into their gooey Classic Grilled Cheese ($10.50) that has a cheese blend packed between crunchy sourdough slices. Help yourself to their self-serve yoghurt machine and pull your own classic Sogurt froyo ($3.20/100g), and get creative with the toppings. 
Address: 617 Bukit Timah Road, Singapore 269718
Opening hours: Fri-Mon 8am to 10pm, Tues-Thurs 11am to 10pm
Tel: 6468 8940
Website
---
5. The Affogato Bar
---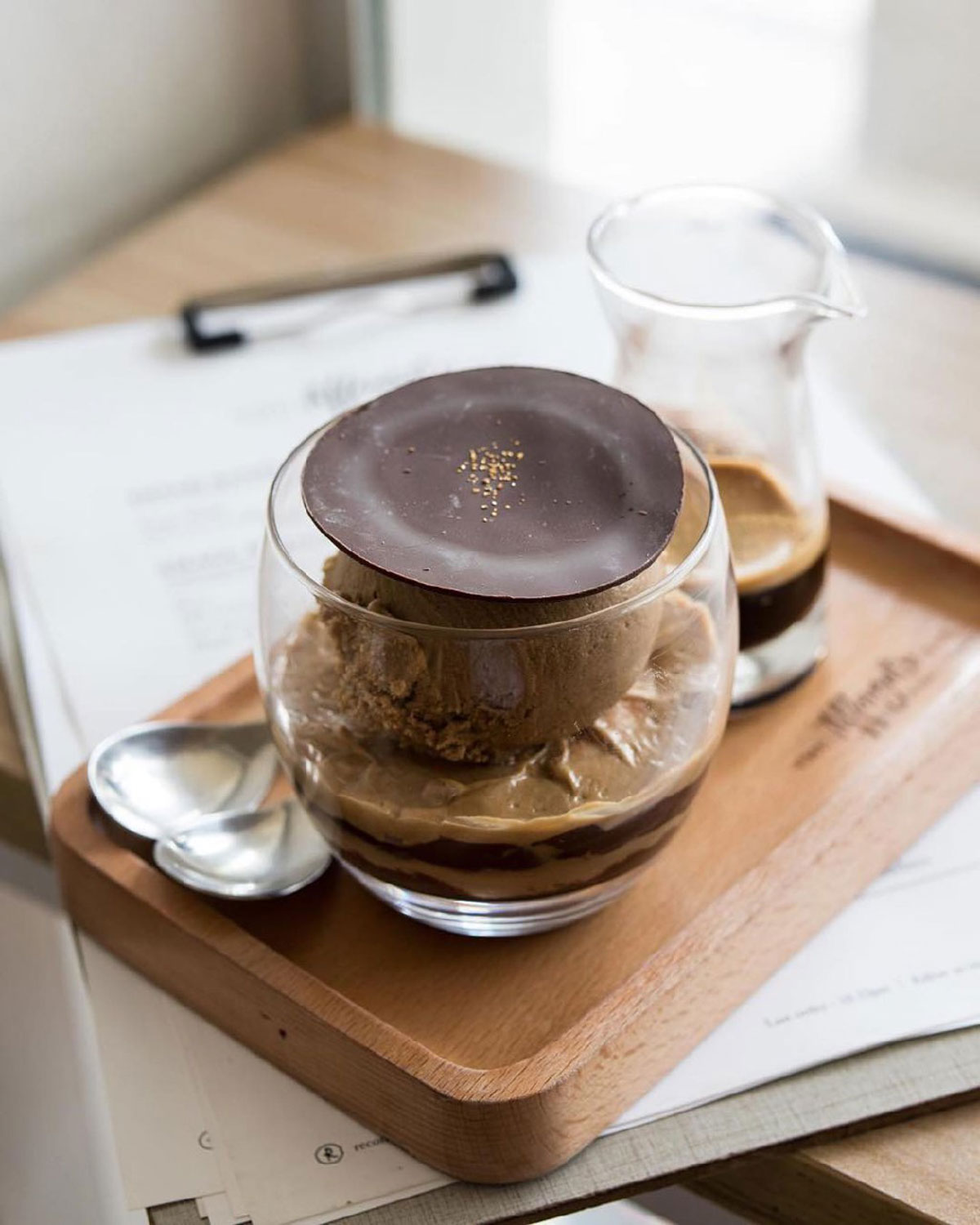 Image credit: @theaffogatobar
You can expect a sweet combination of coffee and ice-cream at The Affogato Bar. This compact cafe at Cluny Court serves a range of affogato along with some sandwiches and salads. Get a dose of caffeine with their Pot of Honey ($10), honey swirl coffee ice cream served with a double espresso. Fill up your stomach with their bagel sandwiches such as the Breakfast Club ($14) for some ham and cheese action. Score a free cup of coffee when you order any sandwich between 8am to 11am on weekdays!
Address: 501 Bukit Timah Road, #01-04B, Cluny Court, Singapore 259760
Opening hours: Daily 8am to 11pm
Tel: 9238 9005
Website
---
6. Crown Bakery & Cafe
---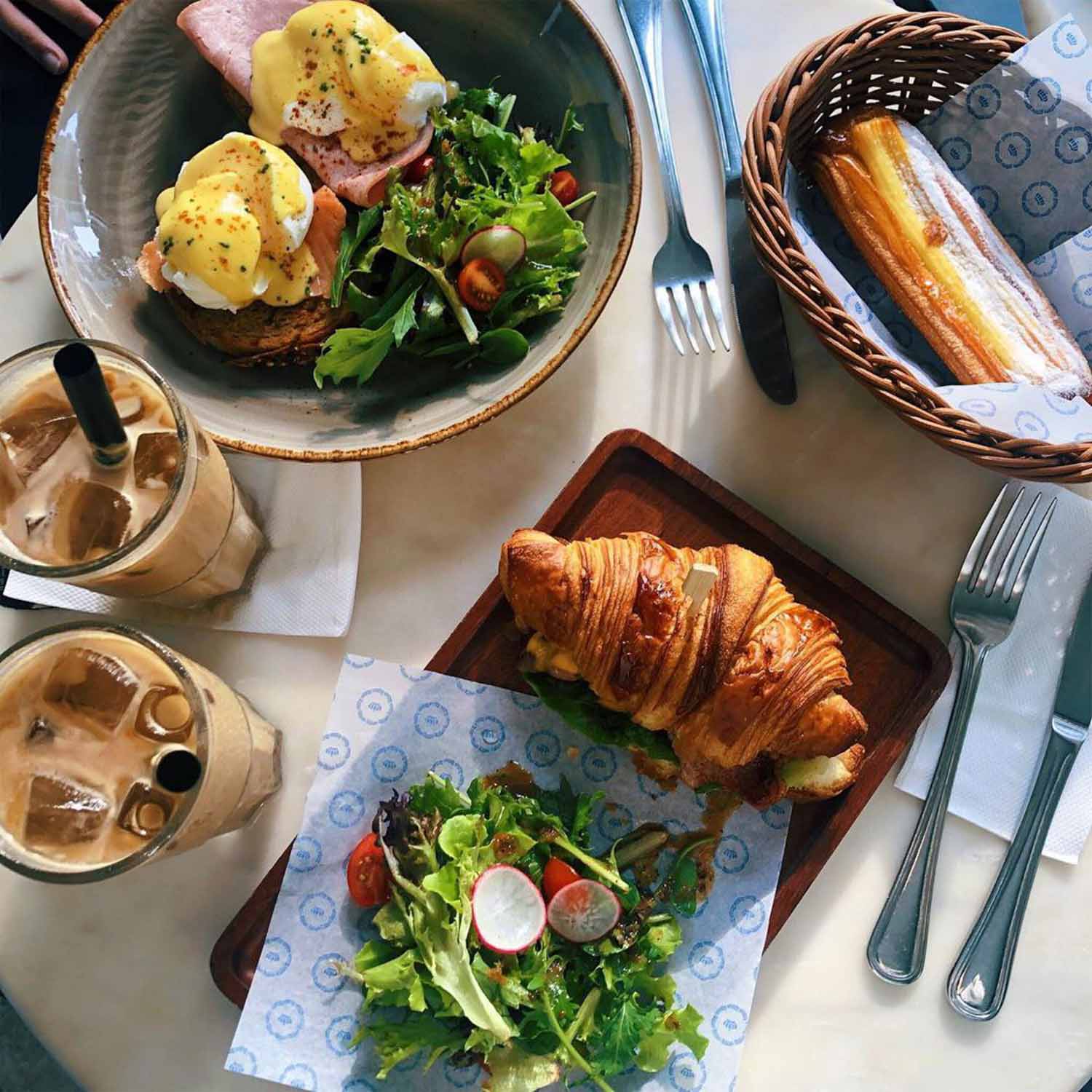 Image credit: @boeyjung
Dedicated to baking with all-natural ingredients, Crown Bakery & Cafe offers artisanal bread that is both delicious and healthy. Try it for yourself with their Smoked Salmon Sandwich ($16.90+) that comes with a choice of croissant, bagel, or ciabatta. For a quick snack, they also have smaller buns for takeaway such as Koji & Tokachi Red Bean Anpan ($2.20+), a soft and fluffy pan packed with a sweet red bean filling that has chunks of azuki beans.
Address: 557 Bukit Timah Road, #01-03, Crown Centre, Singapore 269694
Opening hours: Daily 7:30am to 9:30pm
Tel: 6463 3066
Website
---
7. Kindred Folk
---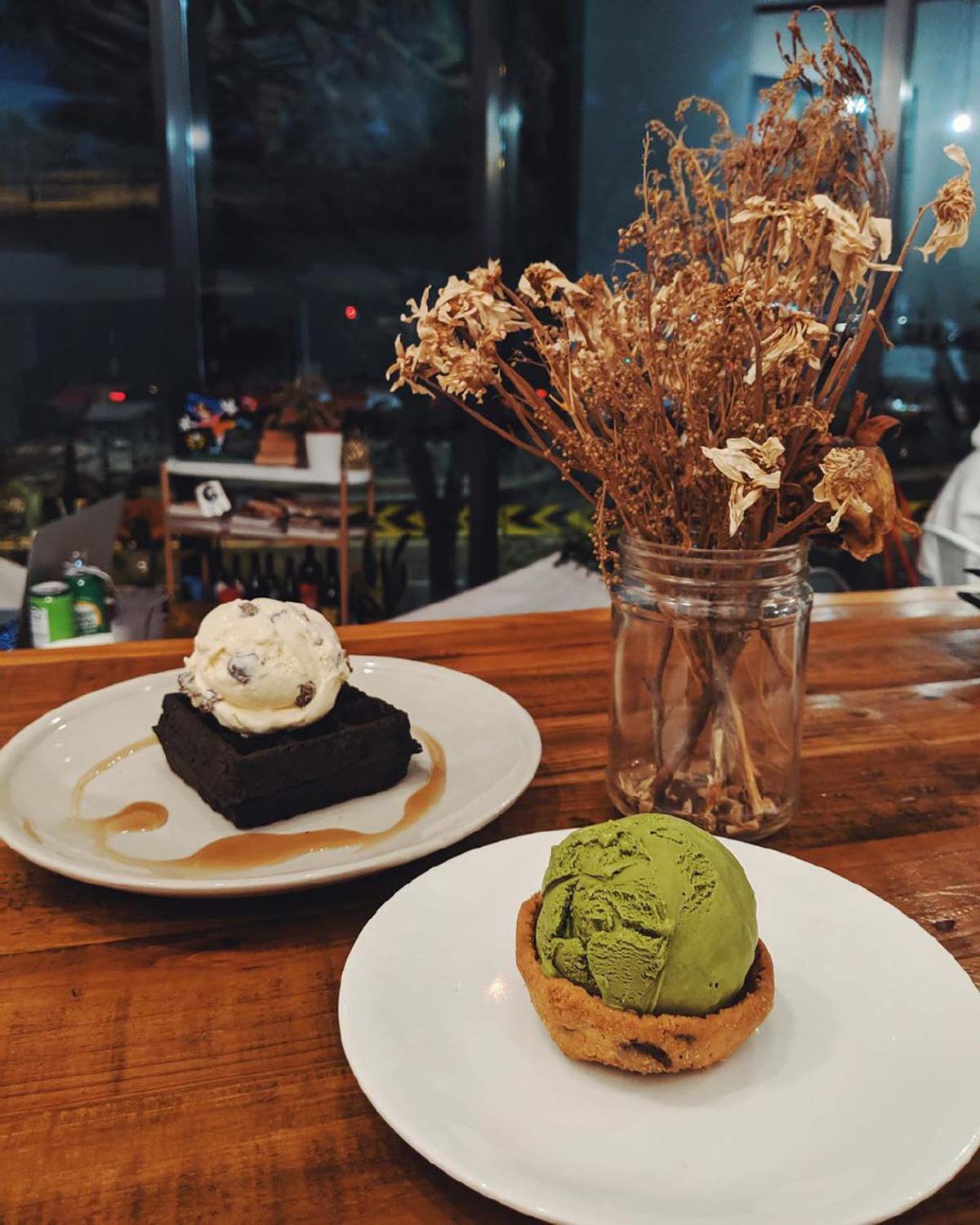 Image credit: @celiachangchi
Kindred Folk offers the perfect combination of waffles and ice-cream at their two-storey joint in KAP Mall. Pair their charcoal waffles ($5.90 for one) with a scoop of ice-cream (from $3.90). Choose from flavours such as Hojicha and Earl Grey. If you're bored of waffles, jazz things up with their Fried Mantou ($1). 
Address: 9 King Albert Park, #01-09, KAP Residences Mall, Singapore 598332
Opening hours: Tues-Wed, Sun 12pm to 9:30pm, Thurs 12pm to 5pm, Sat 12pm to 10:30pm
Tel: 6928 3043
Website
---
8. Plain Vanilla
---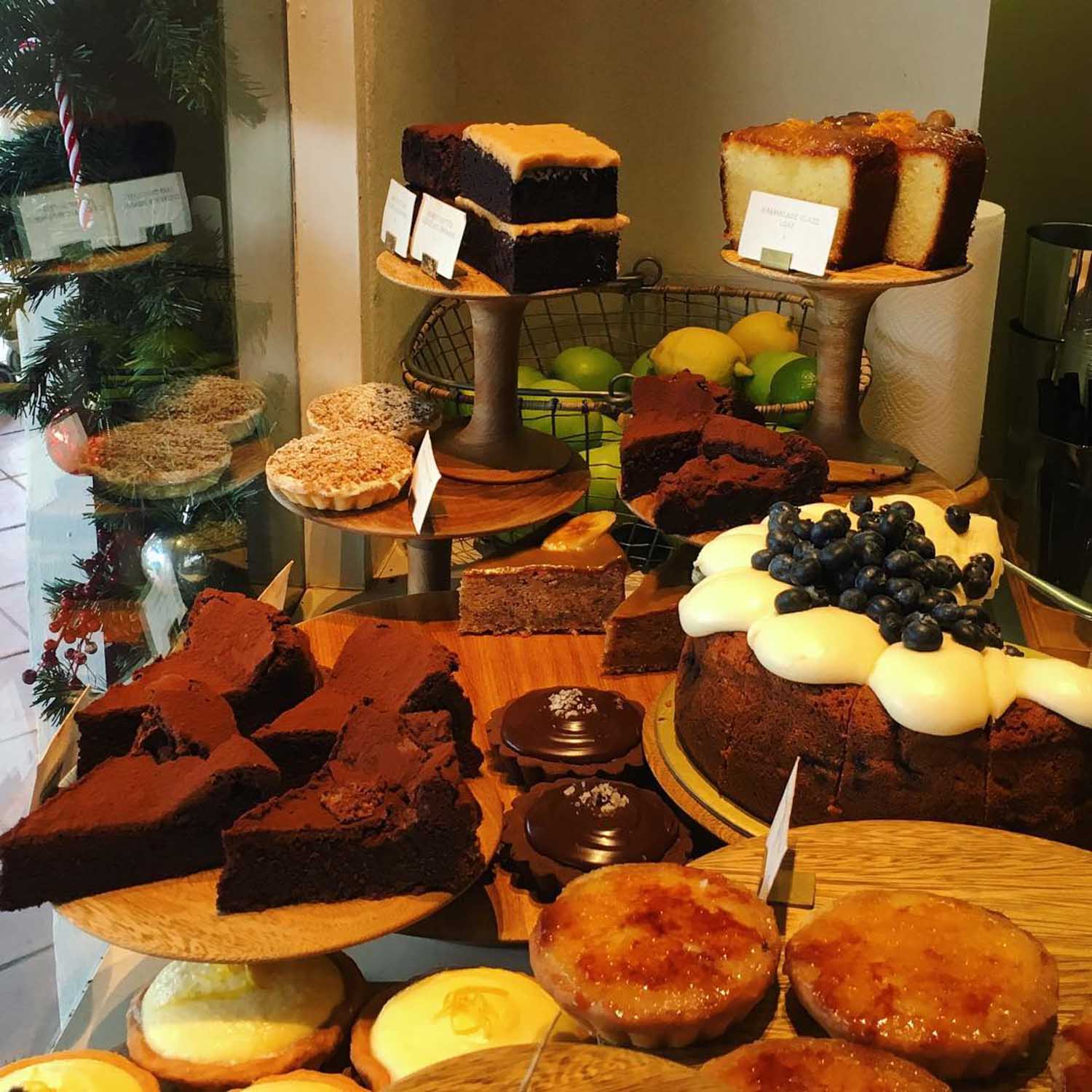 Image credit: @laurajschwartz
Plain Vanilla Bakery is my go-to for a cupcake run. I can't resist their classic Cinnamon Brown Sugar ($3.90) and Strawberry White Chocolate ($3.90) cupcakes. These sweet treats have the perfect ratio of icing to cake, so it's not overly sweet. As this outlet at Cluny Court is the smallest, you might want to take away brunch staples such as Smashed Avocado Toast ($18).
Address: 501 Bukit Timah Road, #01-03A, Cluny Court, Singapore 259760
Opening hours: Sun-Wed 7:30am to 5pm, Thurs 7:30am to 4pm
Tel: 8363 7615
Website
---
9. Atlas Coffeehouse
---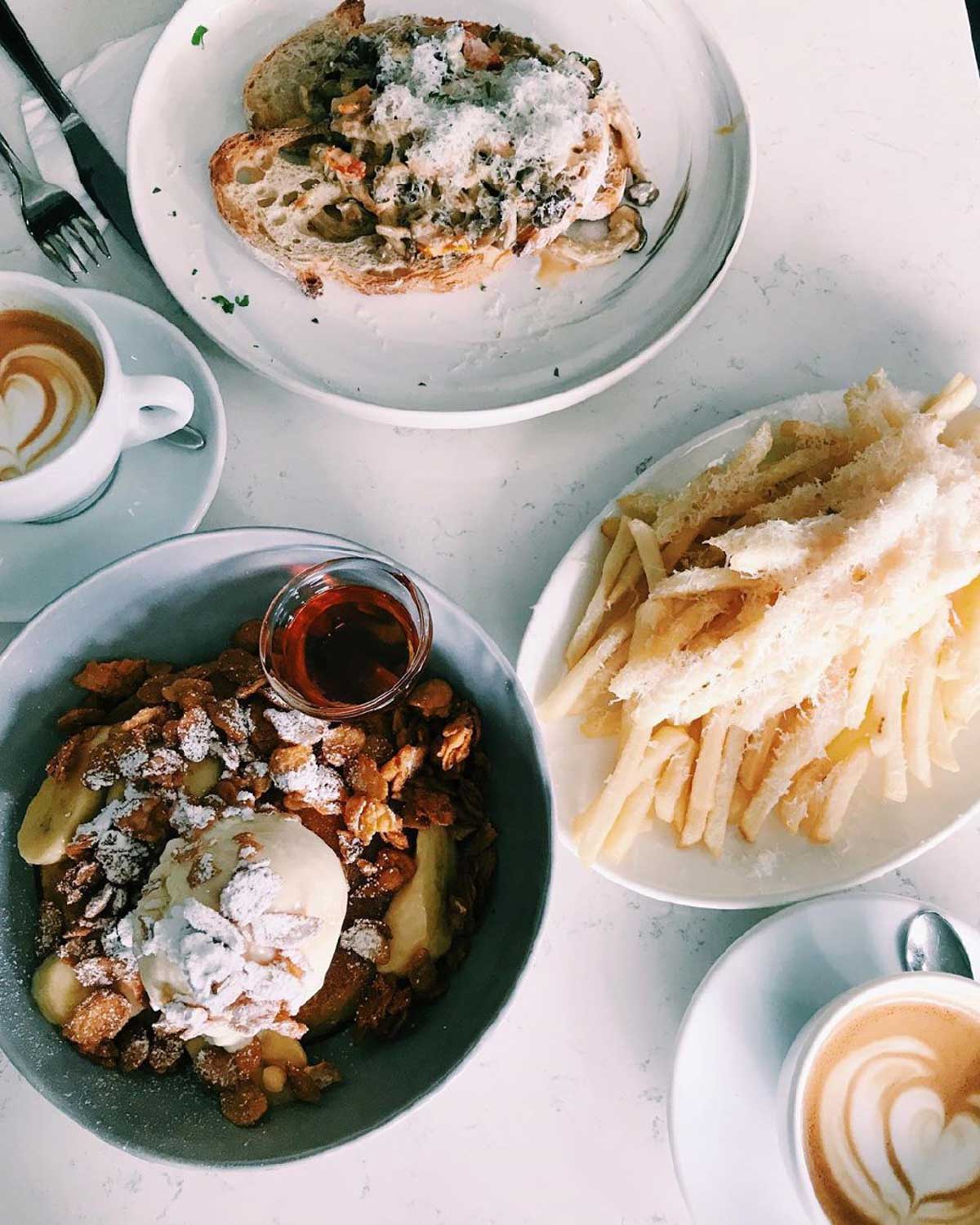 Image credit: @mookies27
Be sure to make a reservation at Atlas Coffeehouse on the weekends. This popular cafe near Botanic Gardens MRT Station serves up hearty cafe grub such as Wurst Rosti ($23+). Have patience when ordering their Butterscotch Banana Pancakes ($18.50+), as these pancakes are slowly baked in the oven for 20 minutes to achieve that golden brown batter.
Address: 6 Duke's Road, Singapore 268886
Opening hours: Tue-Sun 8am to 7pm
Tel: 6314 2674
Website
---
Brunch and munch at these Bukit Timah cafes
---
Nothing says brunch like these cafes. Hit up these Bukit Timah cafes the next time you're planning to cafe hop. If you prefer hawker food, be sure to check out the stalls at Bukit Timah Food Centre that sell the likes of satay bee hoon and chendol.
10 Bukit Timah Food Centre Stalls To Visit After Your Bukit Timah Hill Hike
This post is brought to you by Protegie.