Koo Kee Restaurant yong tau foo at Nex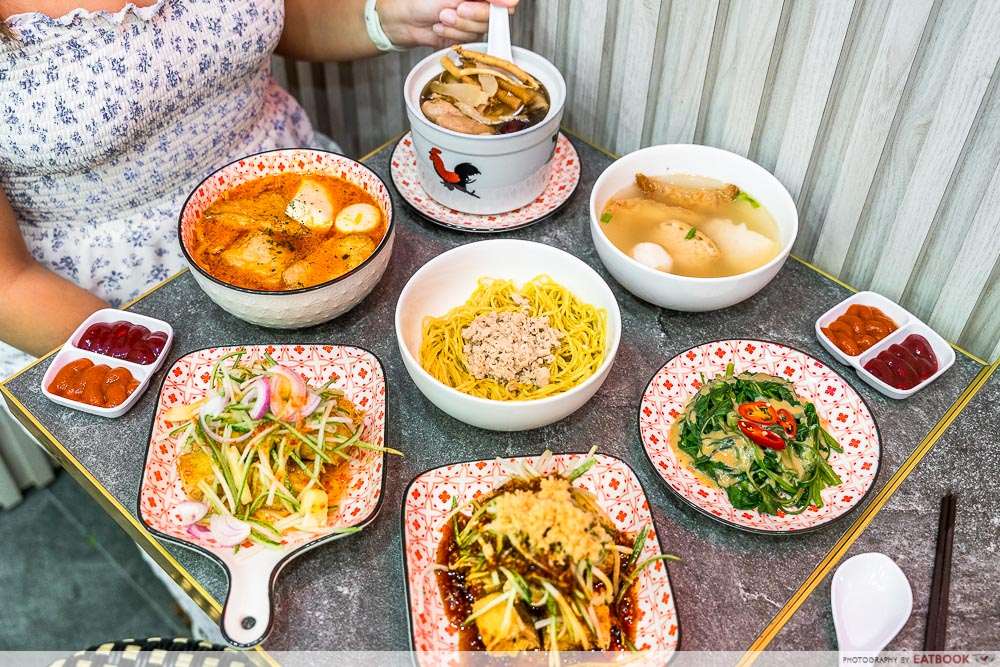 Variety is the name of the game at Koo Kee Restaurant. Since their first Koo Kee Yong Tow Foo Mee stall in 1954, the brand has expanded into casual dining, adding many novel items to the menu in their restaurants. Adding on to the list is their fourth shop—and first one in the North-East—at NEX featuring items such as laksa, chee cheong fun, and even hotplate yong tau foo.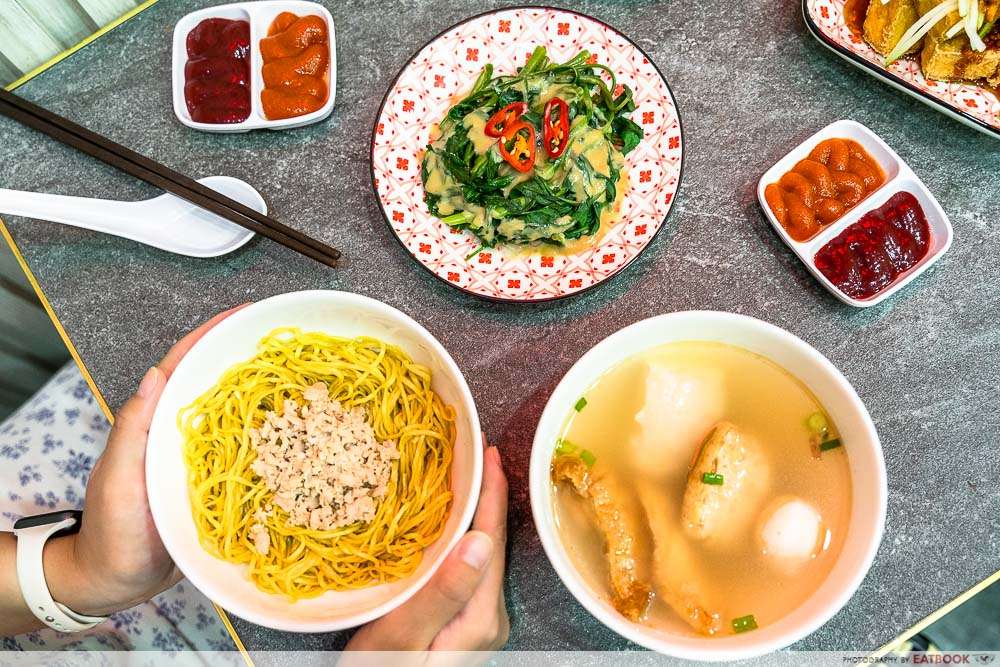 The classic order, however, would simply have to be their Koo Kee Set Meal ($7.50). It comes with a bowl of their standard five-piece yong tau foo in clear soup, egg noodles with minced chicken, and a plate of blanched kang kong for a balanced meal.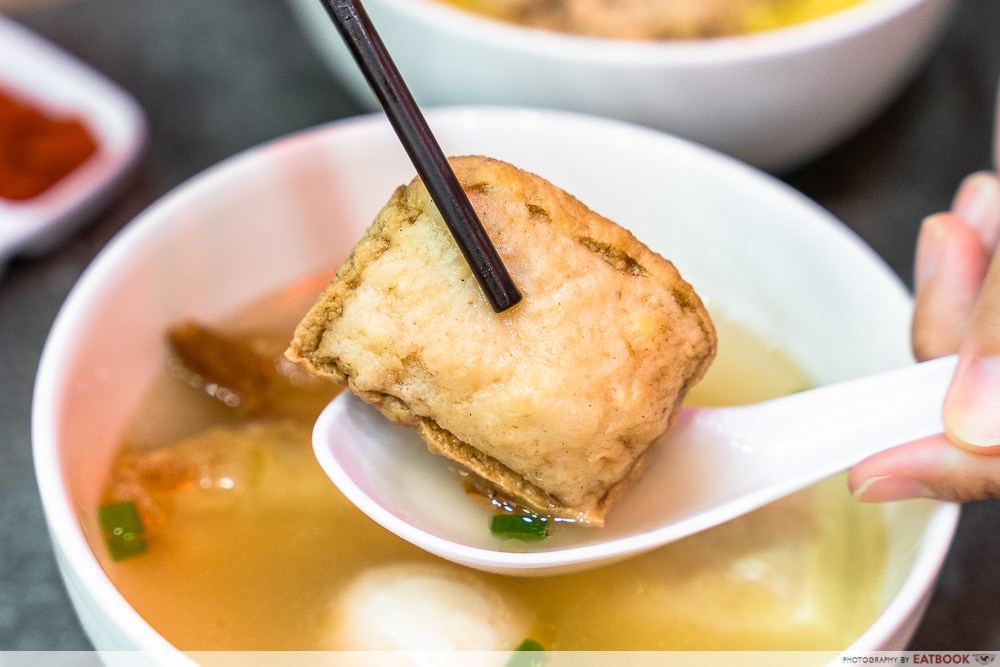 What you get with the five-piece yong tau foo is not your run-of-the-mill plain vegetables or tofu. It comes with a fishball and hefty pieces of tau hu, tau pok, tau kwa, and tau kee pieces, hand-packed with QQ fish paste that is made fresh daily.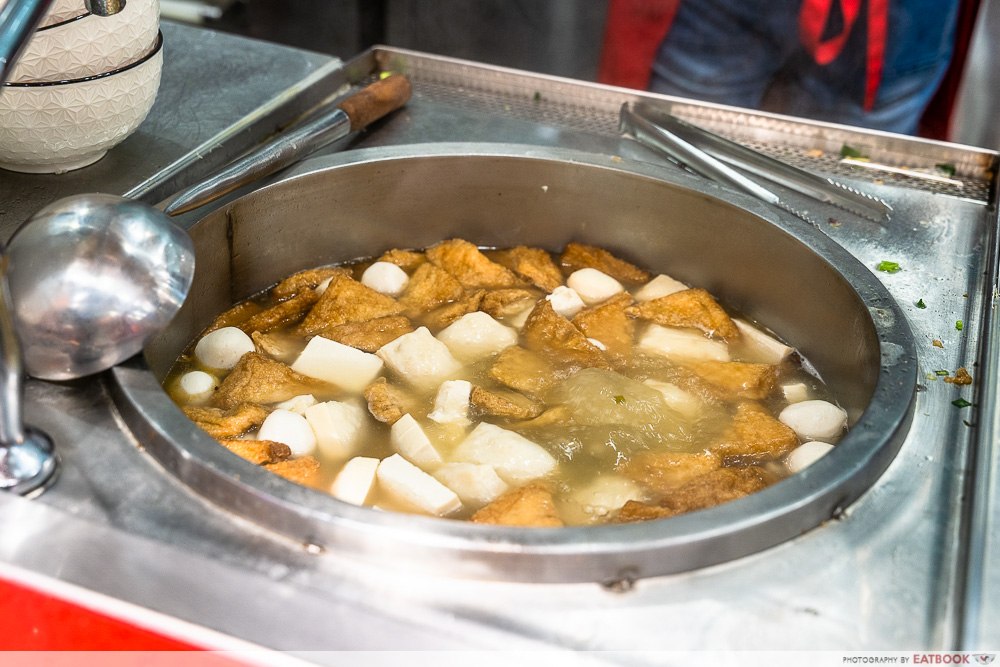 These ingredients are cooked in a cauldron of house-made soup, thus every bite you take oozes with robust flavours from the broth.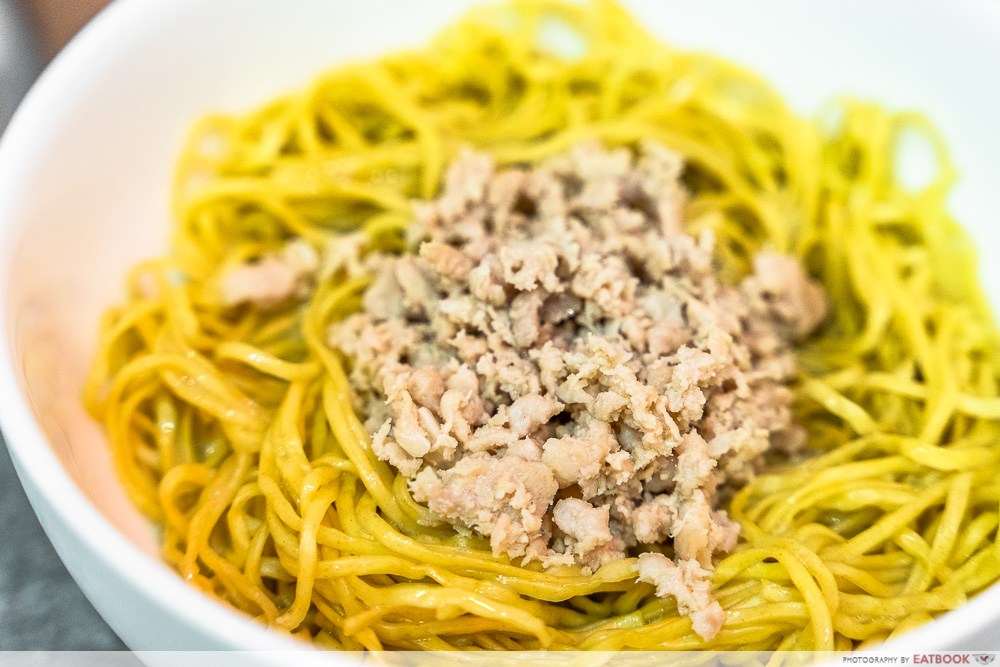 Enjoy the bowl of yong tau foo with their Special Egg Noodles that are thin and well-cooked without the taste of alkaline. They are topped with minced chicken that is added for flavour, not a mere garnish, as it is marinated beforehand.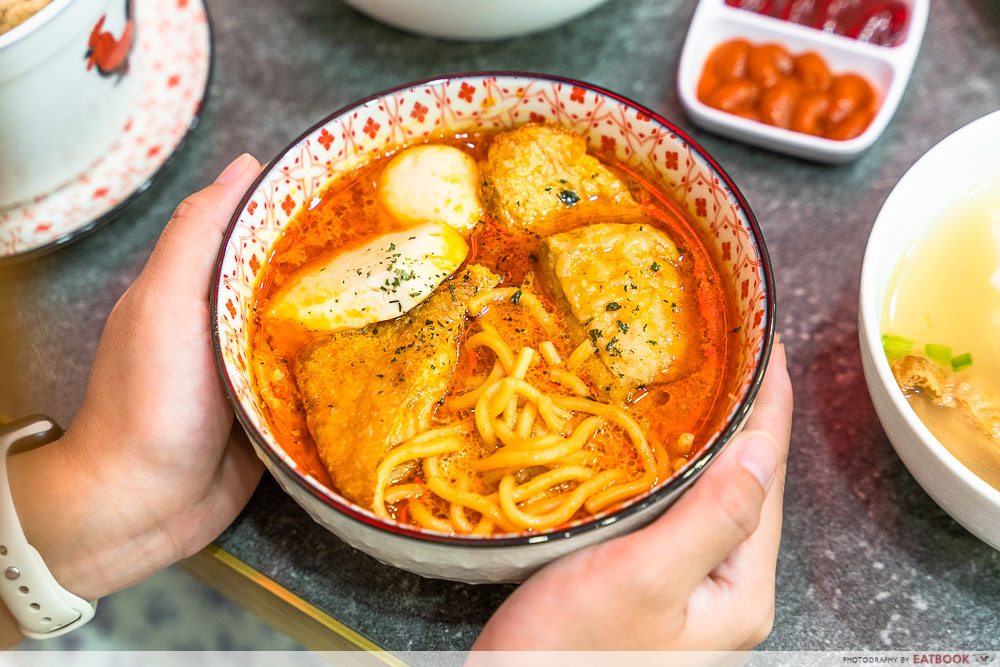 Those who prefer Laksa Yong Tow Foo ($5.90) over clear broth, be assured that the laksa broth is definitely worth an order. Packed with a spicy punch, the broth is adequately thick and lemak as well.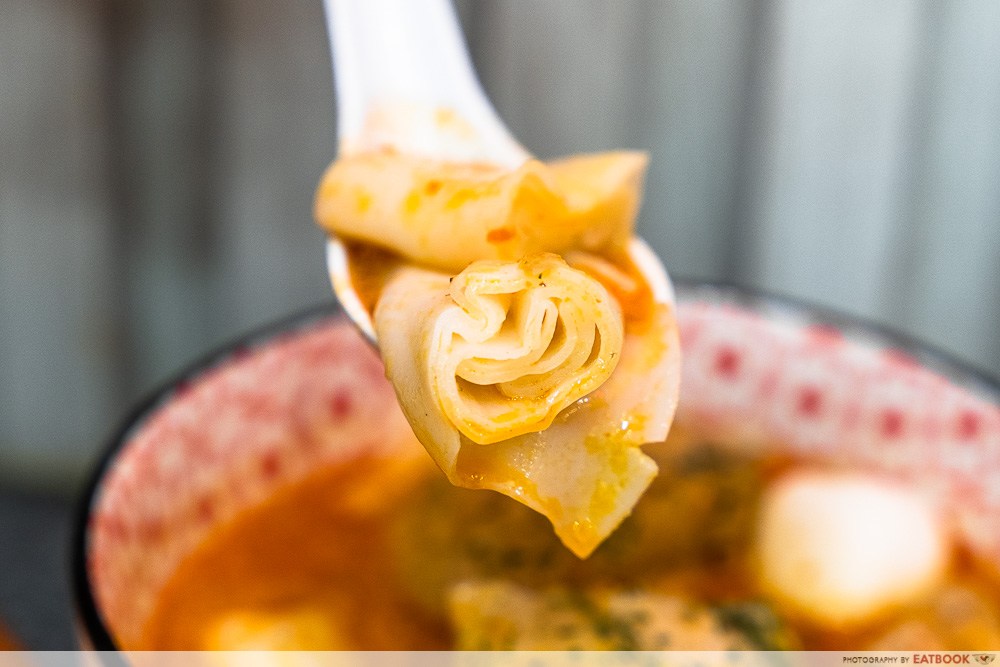 Chee cheong fun with yong tau foo isn't something new, but we thoroughly enjoyed it with the laksa option. The smooth rice rolls were thick with multiple layers, making them an ideal vessel to absorb even more of the coconutty broth.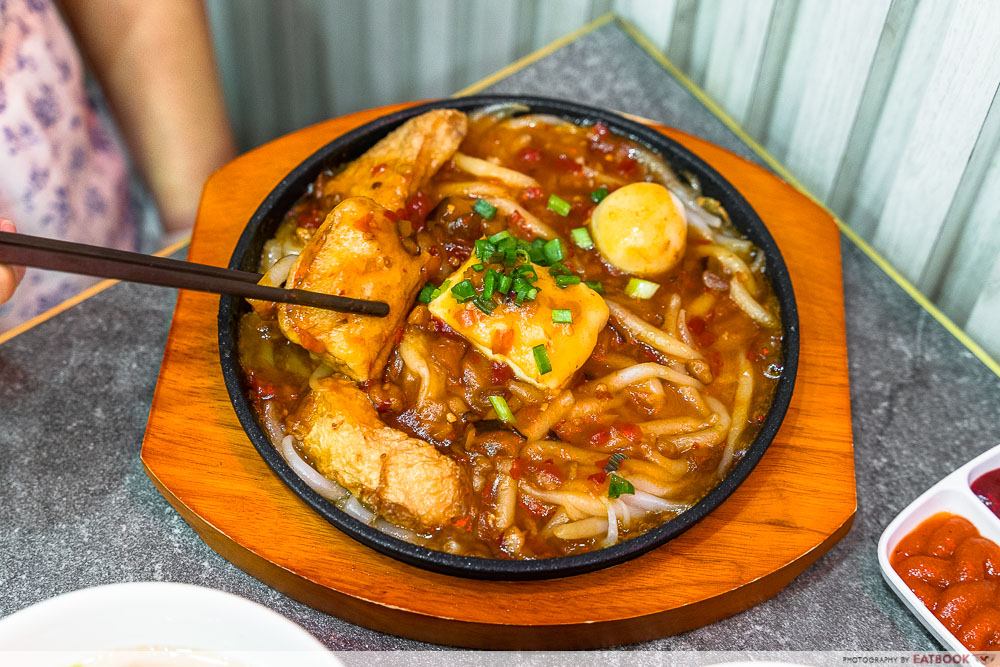 Something unique to Koo Kee is the Hot Plate Spicy Mee Tai Mak ($6.50). This is served sizzling hot, with a base of egg topped with mee tai mak as carbs. The bubbling plate is then drenched in a slightly sweet and spicy sauce that coats the same five-piece assortment of tofu and fish ball.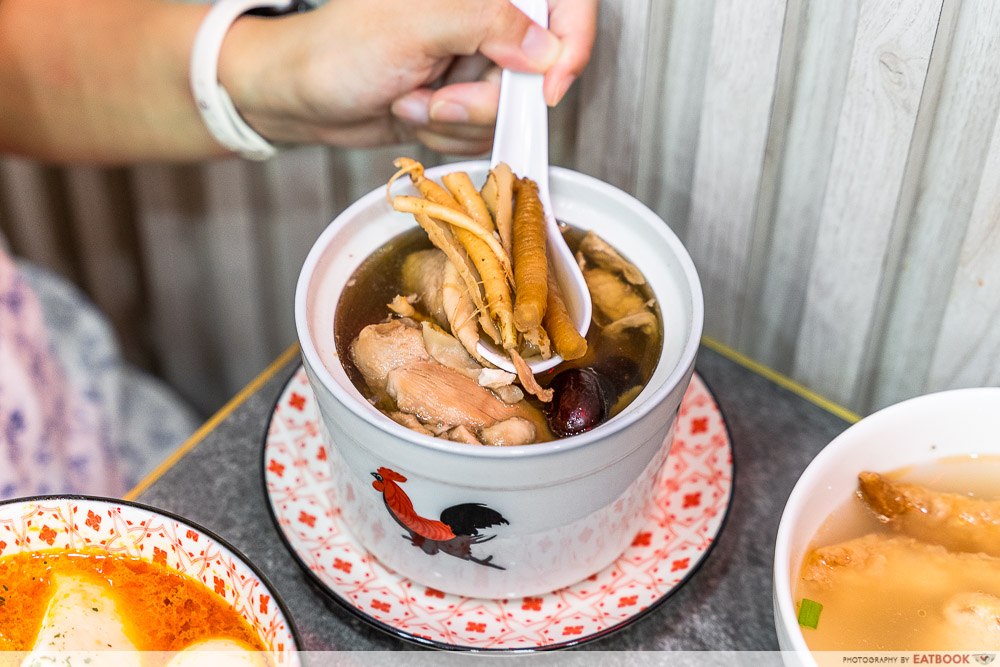 If your go-to yong tau foo order is usually dry, pair it with either the ABC Soup with Pork Ribs ($5.50) or Signature Ginseng Chicken Soup ($7.50) for a heartier meal. The latter is boiled with real ginseng for a full-bodied nutritious soup, served with tender chicken.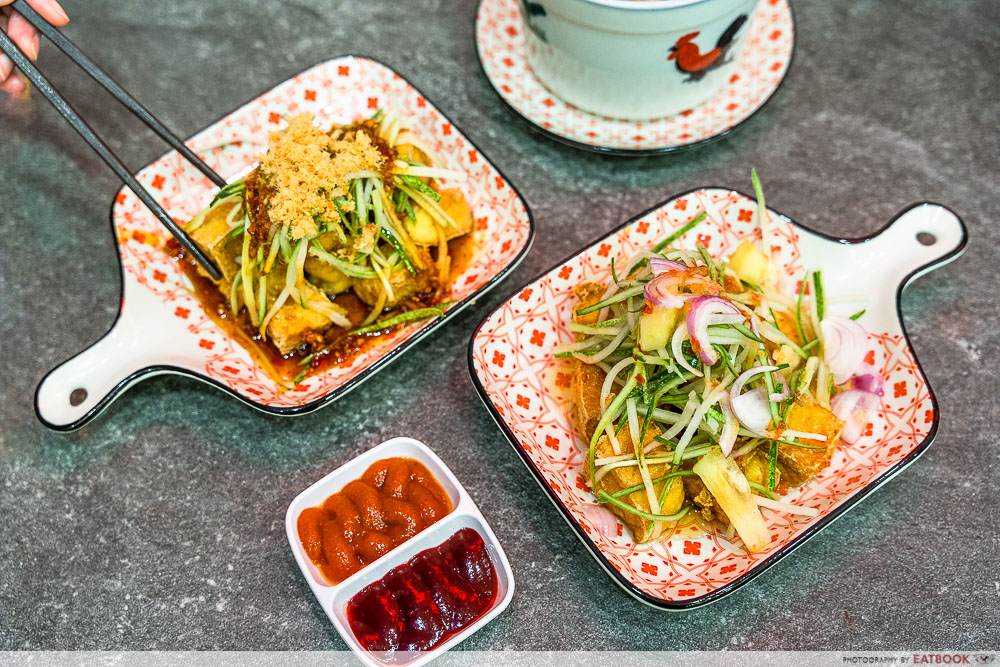 Another side to add to the meal is their Hong Kong Style Fried Bean Curd and Thai Style Fried Bean Curd at $4.50 a plate. Deep-fried cubes of bean curd sponge up the sauces, while retaining a nice crunch.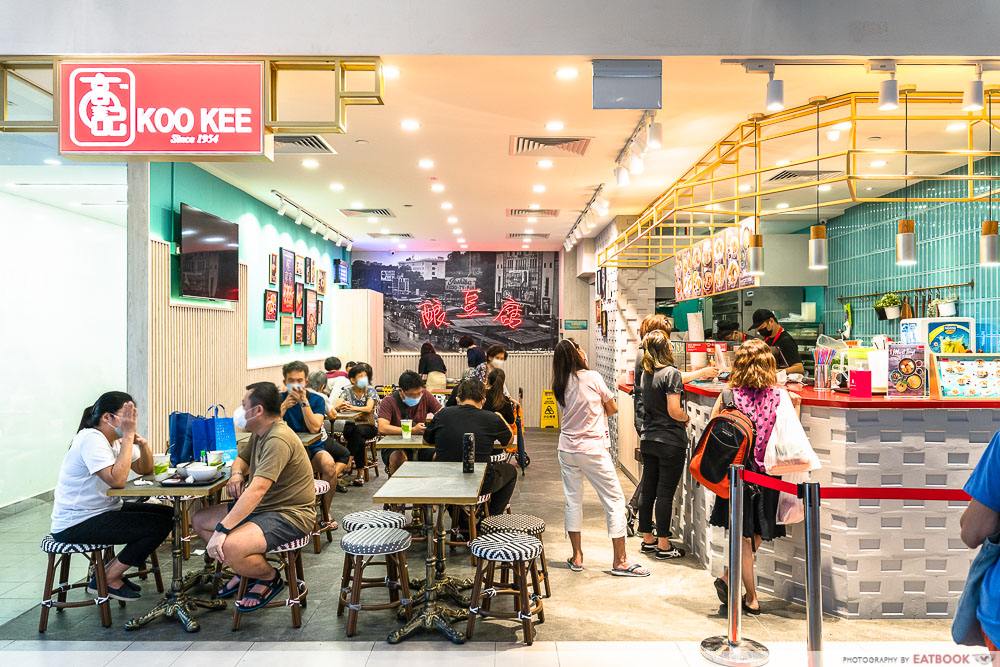 Koo Kee Restaurants serve not just the menu from Koo Kee Yong Tow Foo Mee, but a more comprehensive menu of mains, soups, sides, and even desserts.
There are over 30 outlets island-wide, including Bukit Panjang Plaza for the Westies, SingPost Centre for the Easties, and even Tang Plaza in Orchard for those looking for affordable eats in town. While some are located at coffee shops, there are others that have air-conditioning as well!
For more affordable good food around the heartlands, check out our lists of Woodlands food and Our Tampines Hub food.
Address: 23 Serangoon Central, #B1-46, NEX, Singapore 556083
Opening hours: Daily 8am to 11pm
Tel: 6773 7878
Website⏐Full list of outlets
Koo Kee is not a halal-certified eatery.
Photos taken by Chew Yi En.
This post is brought to you by Gao Ji Food.