Koryo Jung Korean Street Food in Tanjong Pagar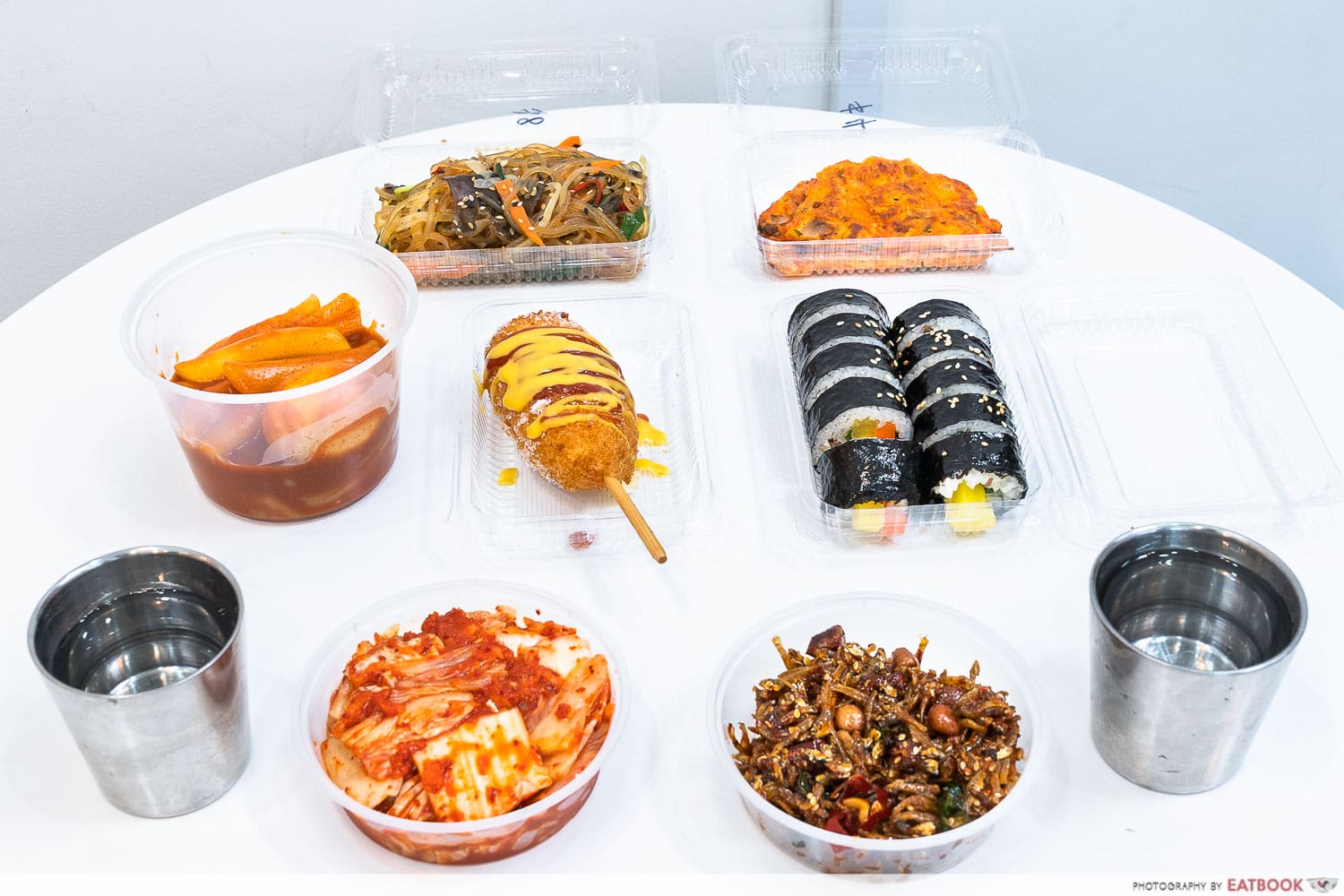 K-pop, K-dramas, K-food. Korean culture has embedded itself so deeply in Singapore that even McDonald's has jumped onto the Hallyu wave with their limited edition Jjang! Jjang! Burgers. Joining the game is Koryo Jung Korean Street Food, the new Korean eatery in International Plaza you never knew you needed until you've had it.

McDonald's To Launch Korean-Style Jjang Jjang Burgers From 5 May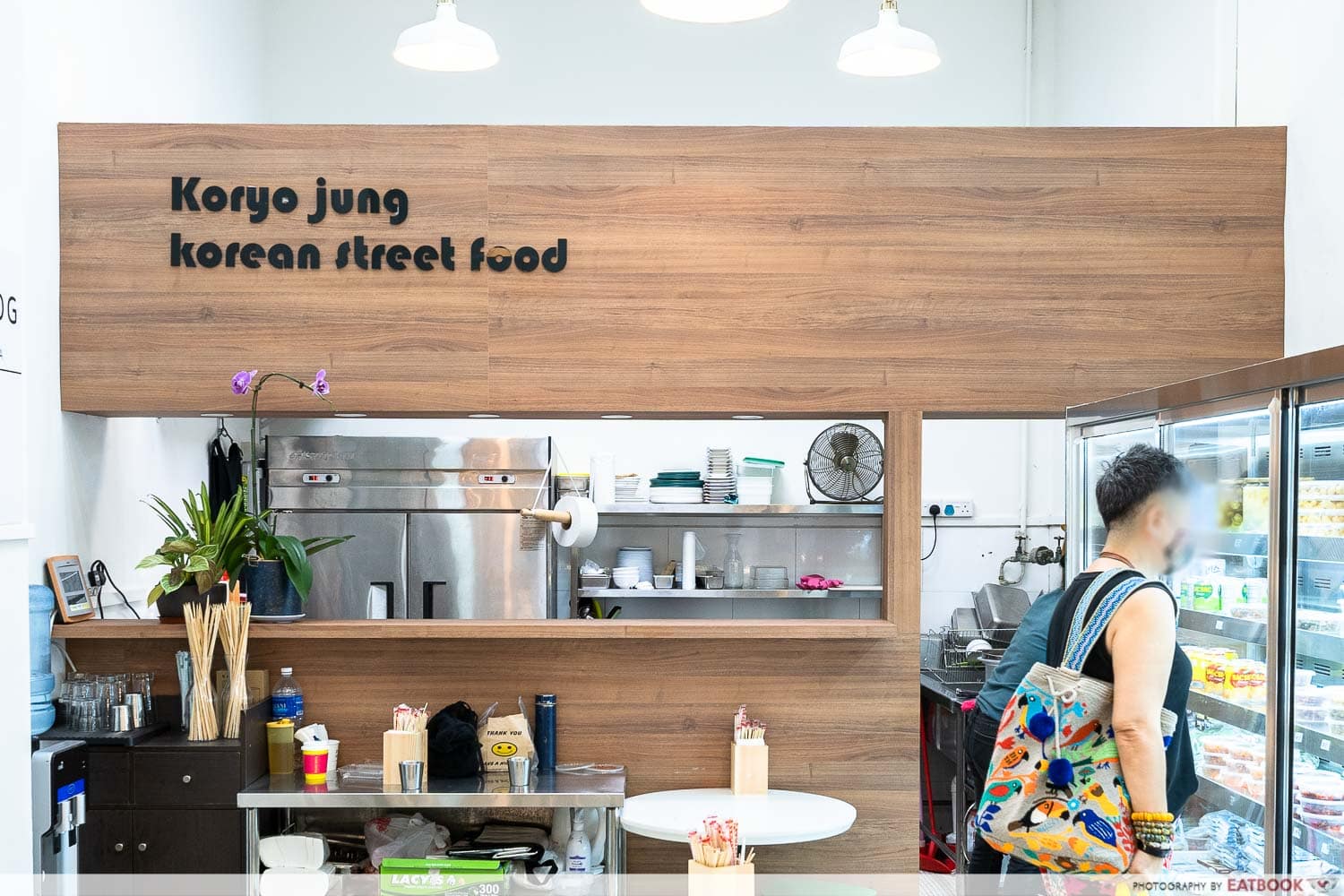 Barely three months old, Koryo Jung Korean Street Food is the sister eatery to two other stores in the same mall—Koryo Jeong Takeaway and Koryo Jeong Restaurant. With a seating capacity of only eight people,  the eatery mainly serves ready-to-eat meals that can be quickly devoured by patrons during lunch hour.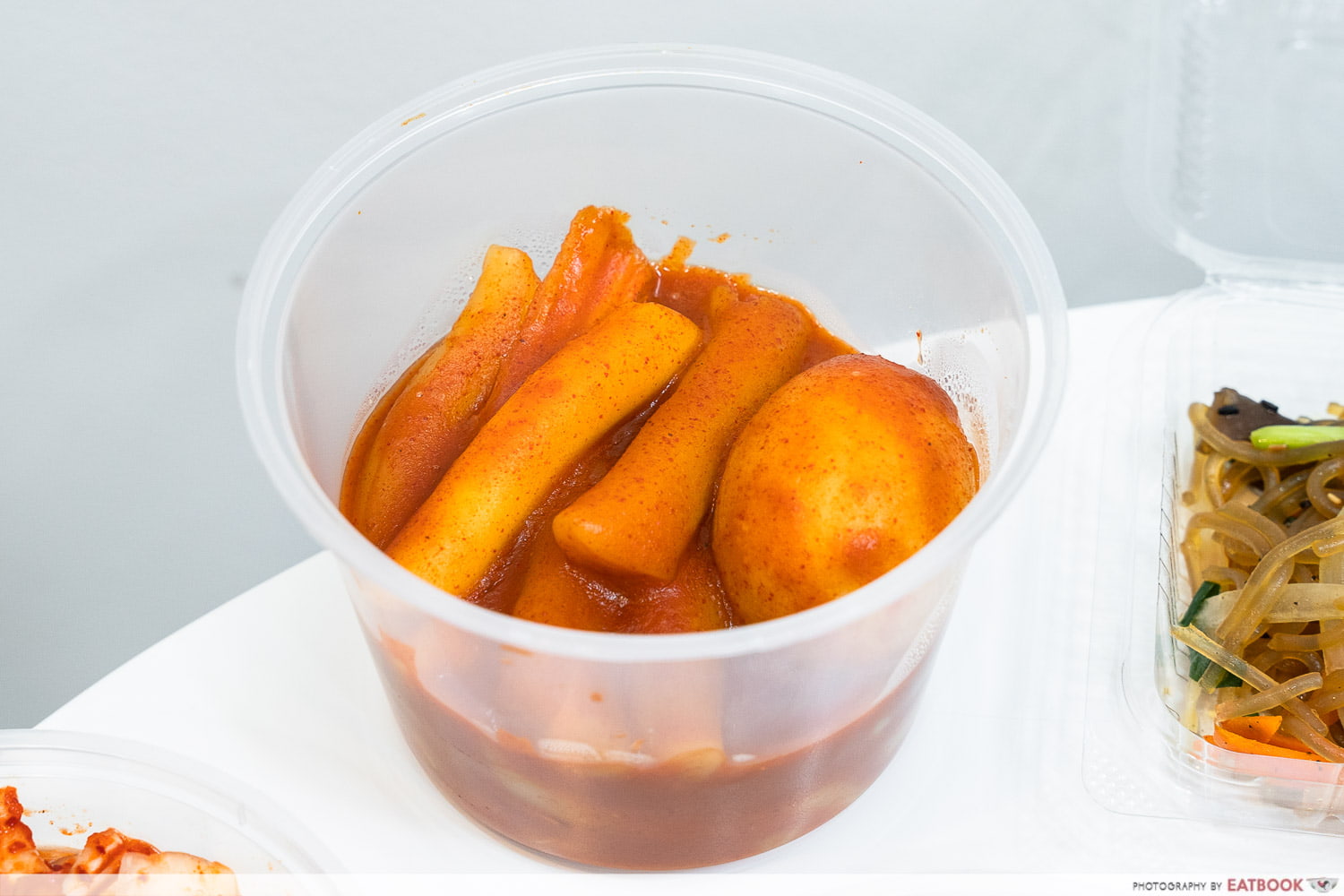 Try their Tteokbokki ($6), which sees the chewy rice cakes and hard-boiled egg glazed in a thick, sweet and spicy gravy. If you're not a Korean food purist, drizzle some of the Tteokbokki gravy onto their Bulgogi Kimbap ($8) to give it some spice.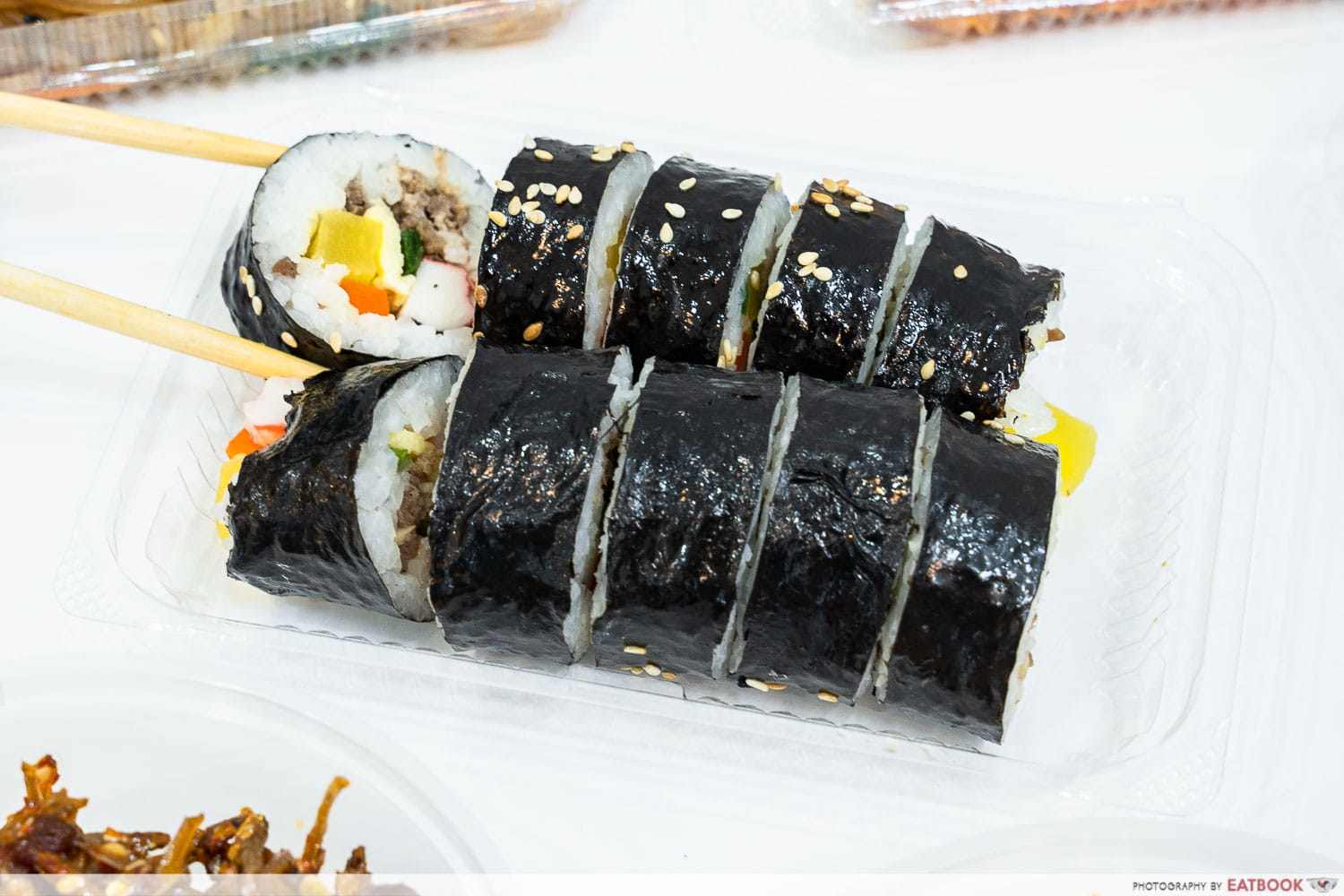 Rolled with beef bulgogi, danmuji—a yellow pickled radish that's also known as takuan in Japanese━cucumber, and crabsticks, the rice roll is perfect as an appetiser for sharing, or as a meal on its own.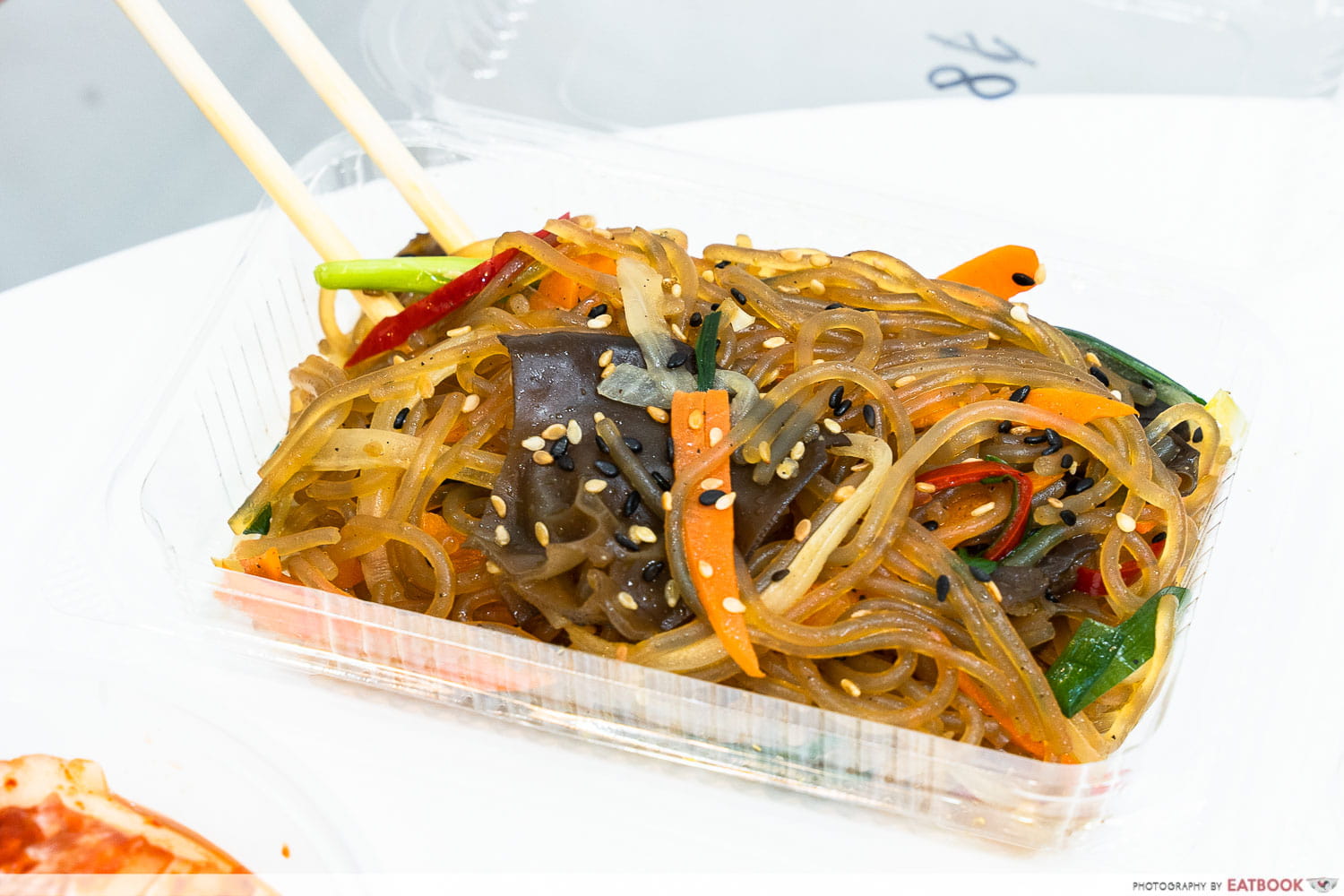 Other Korean dishes that you can order at Koryo Jung Korean Street Food include their Japchae ($8) and Kimchi Jeon ($4). The former gets you flavourful and bouncy sweet potato noodles in a plastic takeaway container, while the latter gives you two pieces of slightly tangy kimchi pancakes perfumed with the aroma of chives and onions.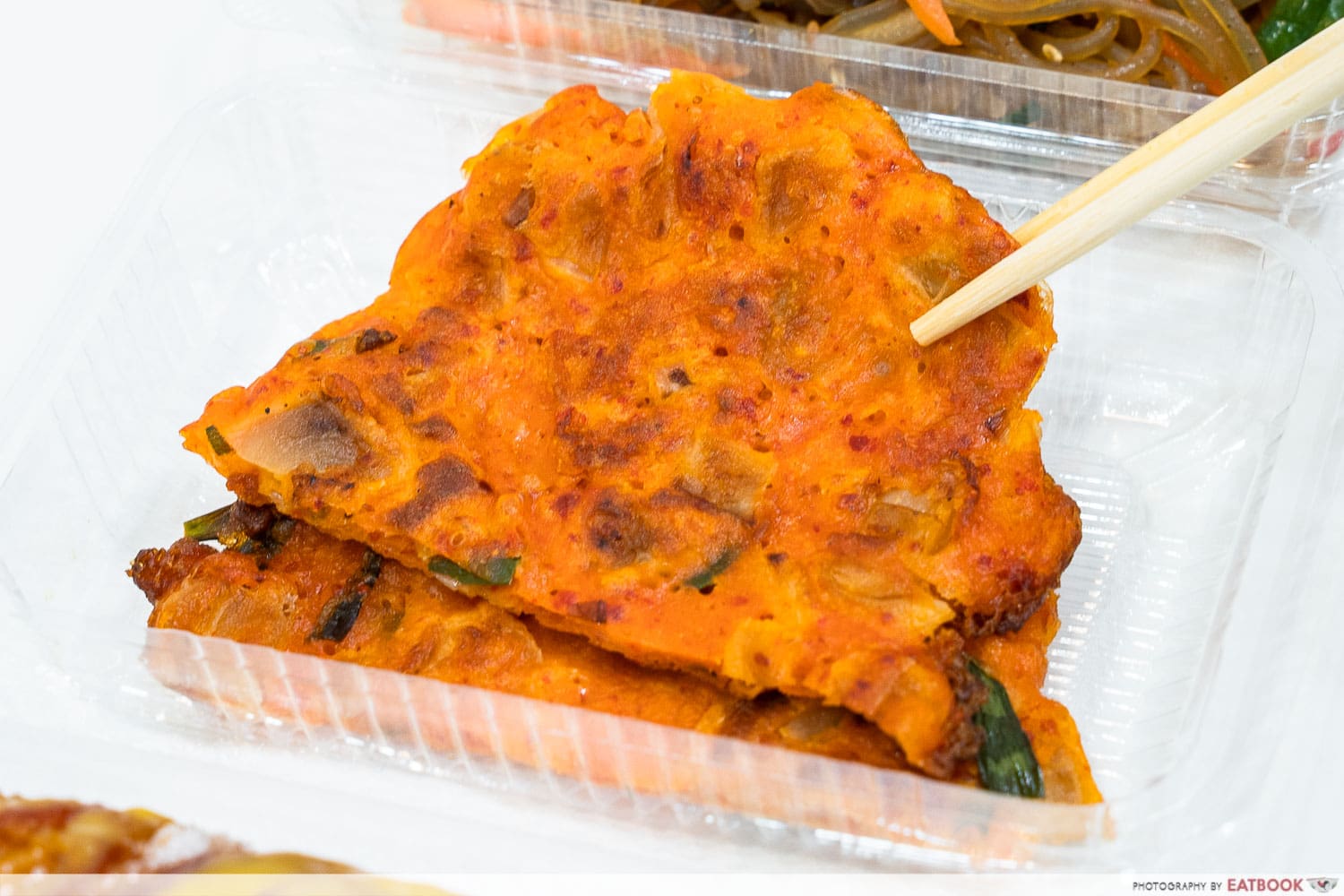 Though the two items would probably taste much better if you had them right after they were prepared, rather than having them cold, not having to jostle in line with the entirety of the CBD lunch crowd makes it a reasonable tradeoff.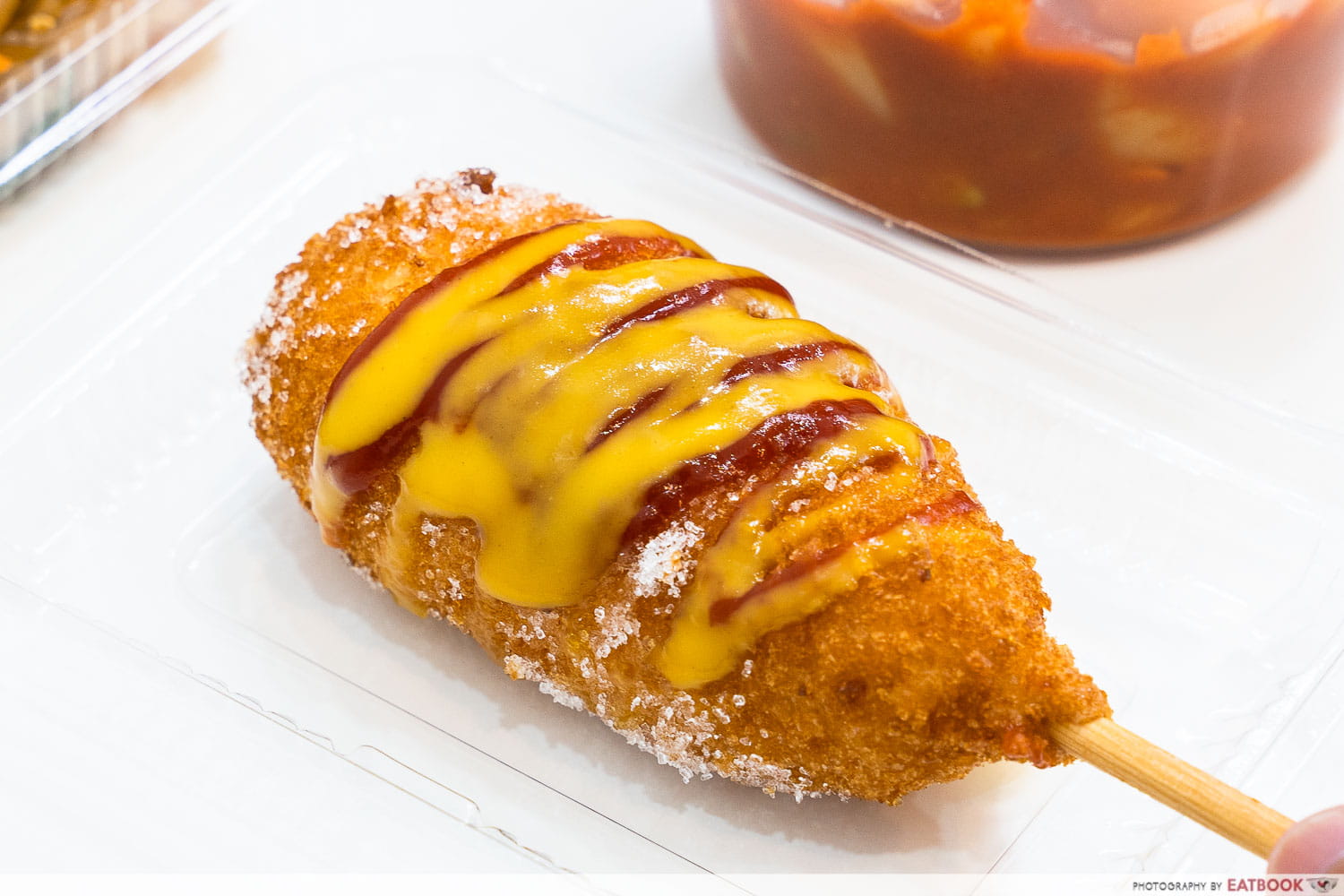 If you want something freshly-prepared, choose from three Korean Corn Dog options:  Original ($5.50), Mozzarella ($5), and Half and Half ($5).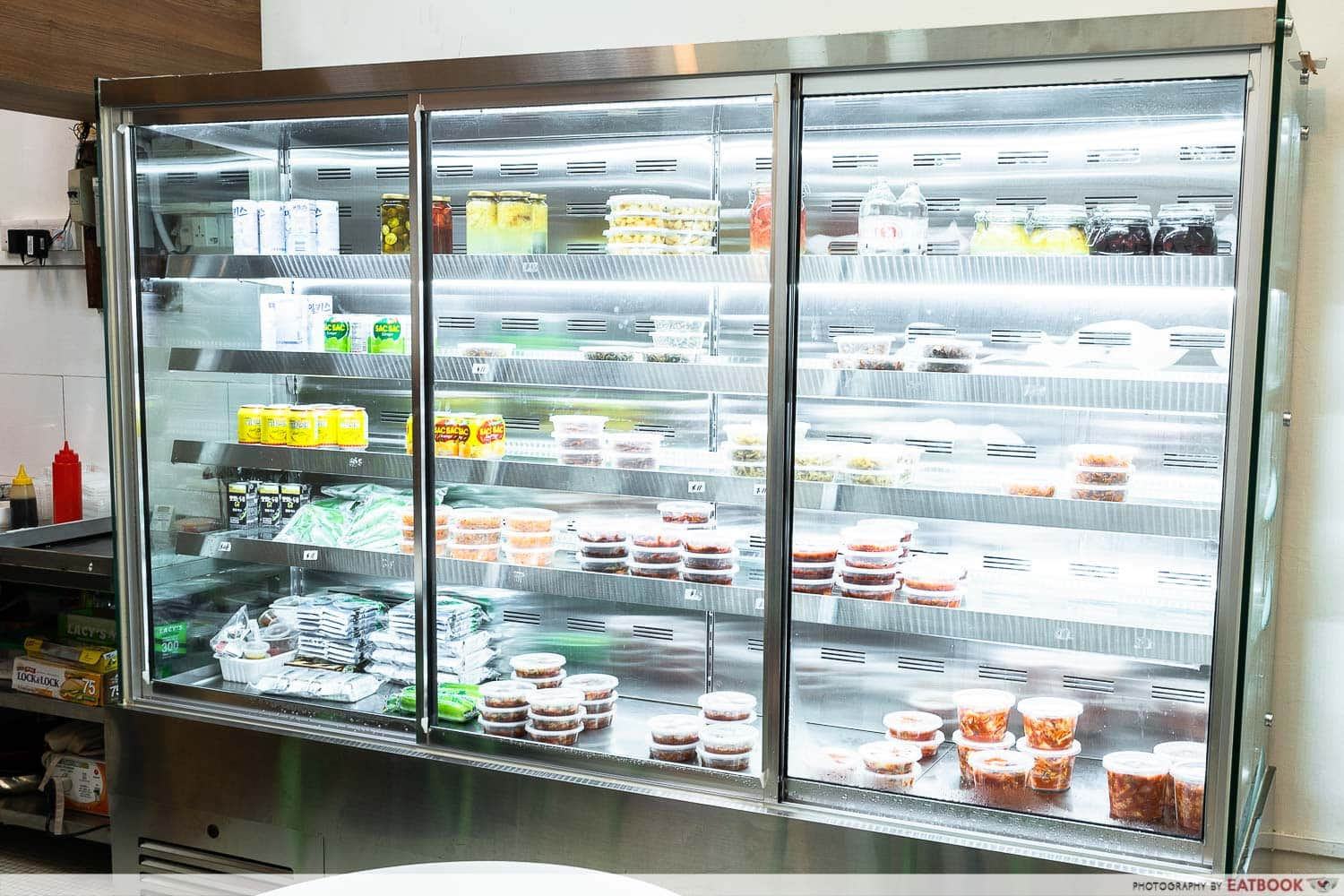 Apart from their hot food selection, the eatery also has a refrigerator with a wide selection of banchan.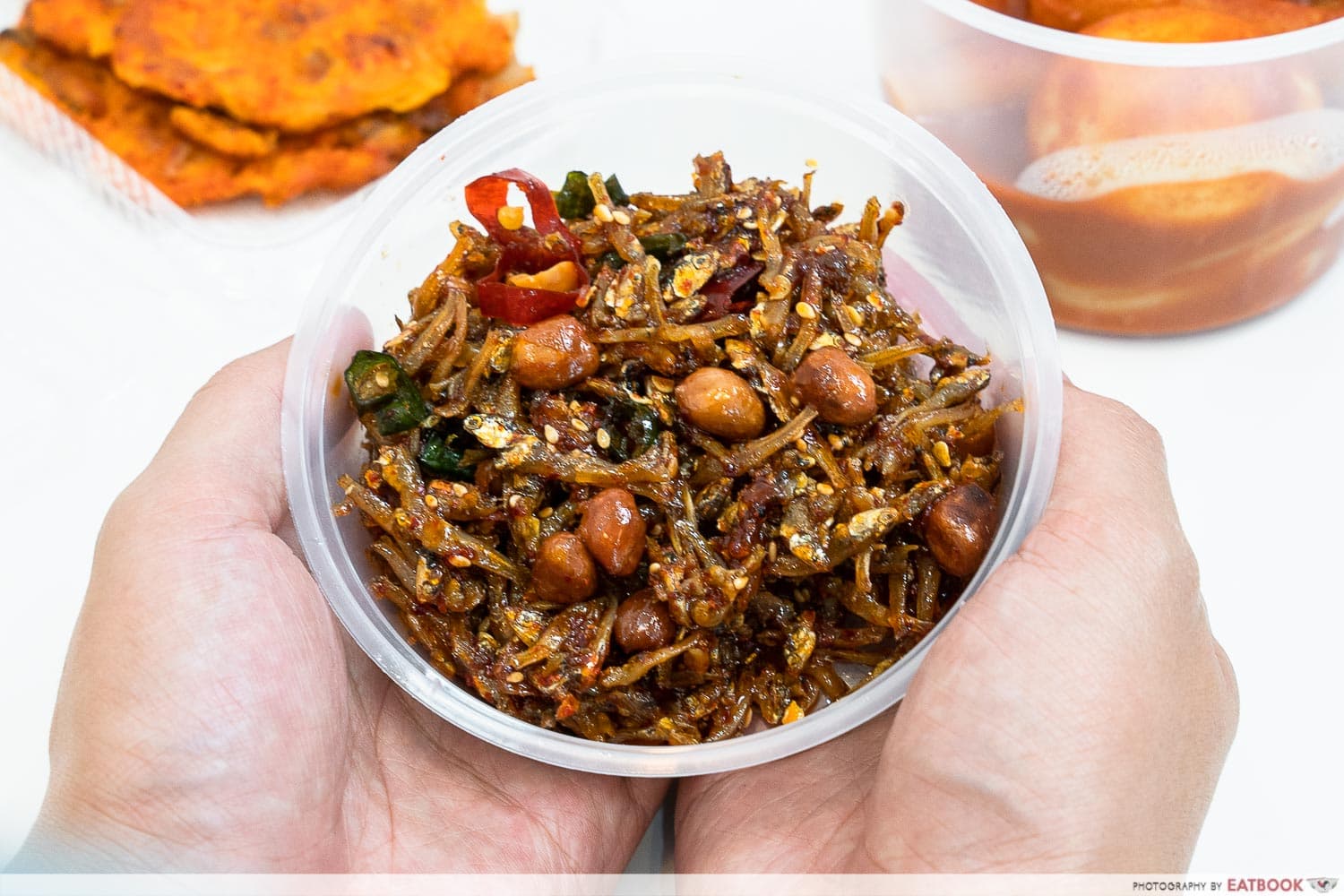 Not only do they have classics such as Kimchi ($4/$7/$10), they also have Stir-Fried Anchovies ($10), which are available in both spicy and non-spicy versions. Keep your eyes peeled for other banchan that are on seasonal rotation, which include Cuttlefish, Braised Lotus Roots and more!
We noticed many Koreans, who seemed to be regulars, patronising Koryo Jung Korean Street Food during our visit. If you work in the Tanjong Pagar area, visit the stall and chat with the friendly ahjumma there! Who knows, maybe you might get an extra egg if ahjumma likes you.
Also located in International Plaza is Sweet Rex, a cafe selling fluffy souffle pancakes under $10! For more Korean food options, you can also check out Itaewon Jjajang for their Korean-Chinese Jjajangmyeon and Tangsuyuk.
Address: 10 Anson Road, #01-50, International Plaza, Singapore 079903
Opening hours: Mon-Sat 10:30am to 6pm
Website
Koryo Jung Korean Street Food is not a halal-certified eatery.
Itaewon Jjajang Review: Korean-Chinese Restaurant with Legit Jjajangmyeon In Tanjong Pagar
Photos taken by Kong Zu Yi.