KUKI for handmade lava cookies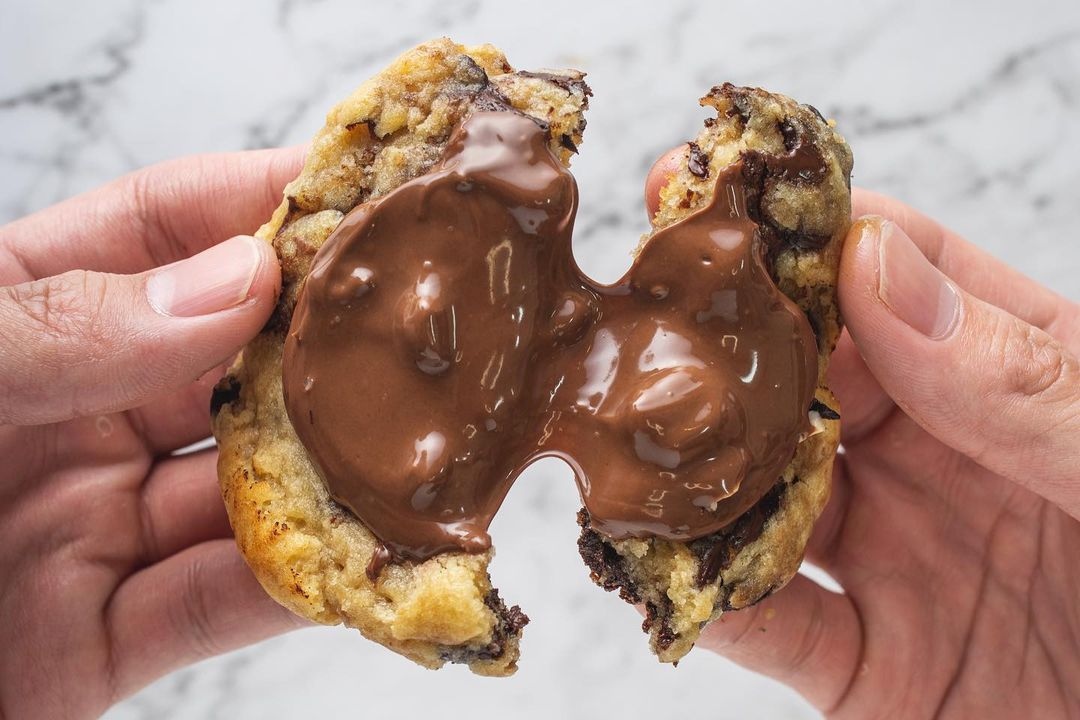 Image credit: @kuki.shopsg
We all can do with a little sweet treat every now and then. For that much-needed dessert fix, turn to Instagram baker KUKI, which specialises in open-faced molten cookies in photo-worthy flavours including Orh Nee, Hazelnut Chocolate Fudge, and Matcha Strawberry.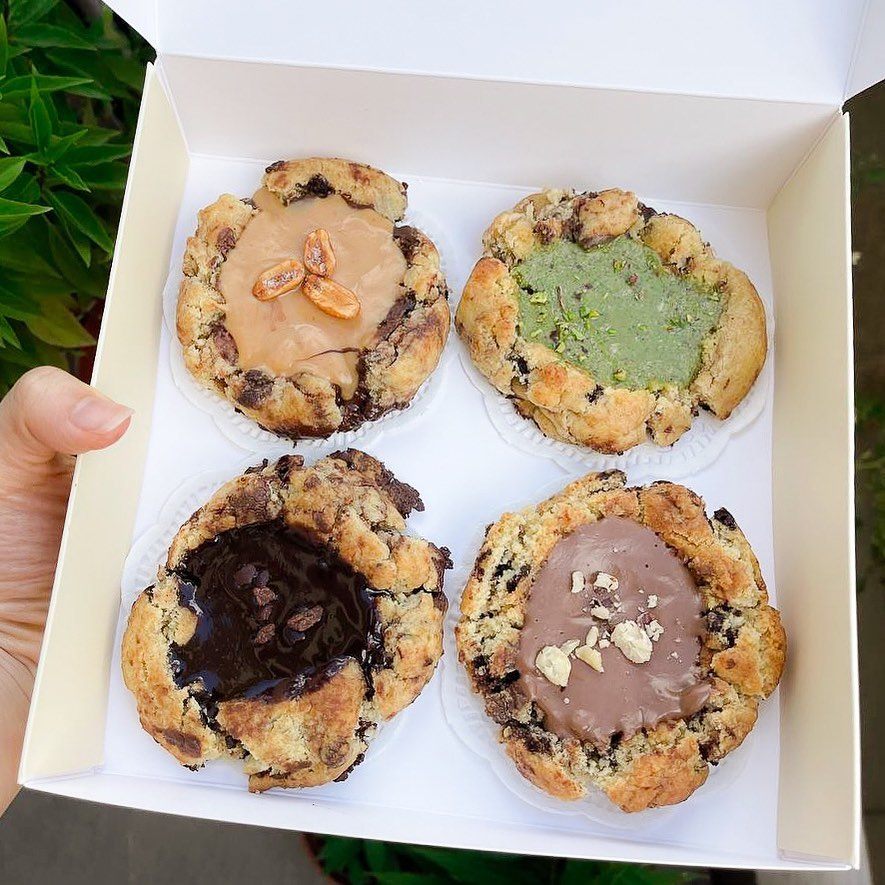 Image credit: @kuki.shopsg
KUKI is a home-based business that's said to be the first to launch open-faced lava cookies in Singapore. The cookies are made-to-order, and are baked only on the day of delivery itself for maximum freshness. The minimum order is for four cookies in a box (from $20), or you can get the box of six (from $30) if you're going all out to indulge. Premium flavours such as Earl Grey Sea Salt, and Roasted Pistachio require a top-up of $0.50 per cookie.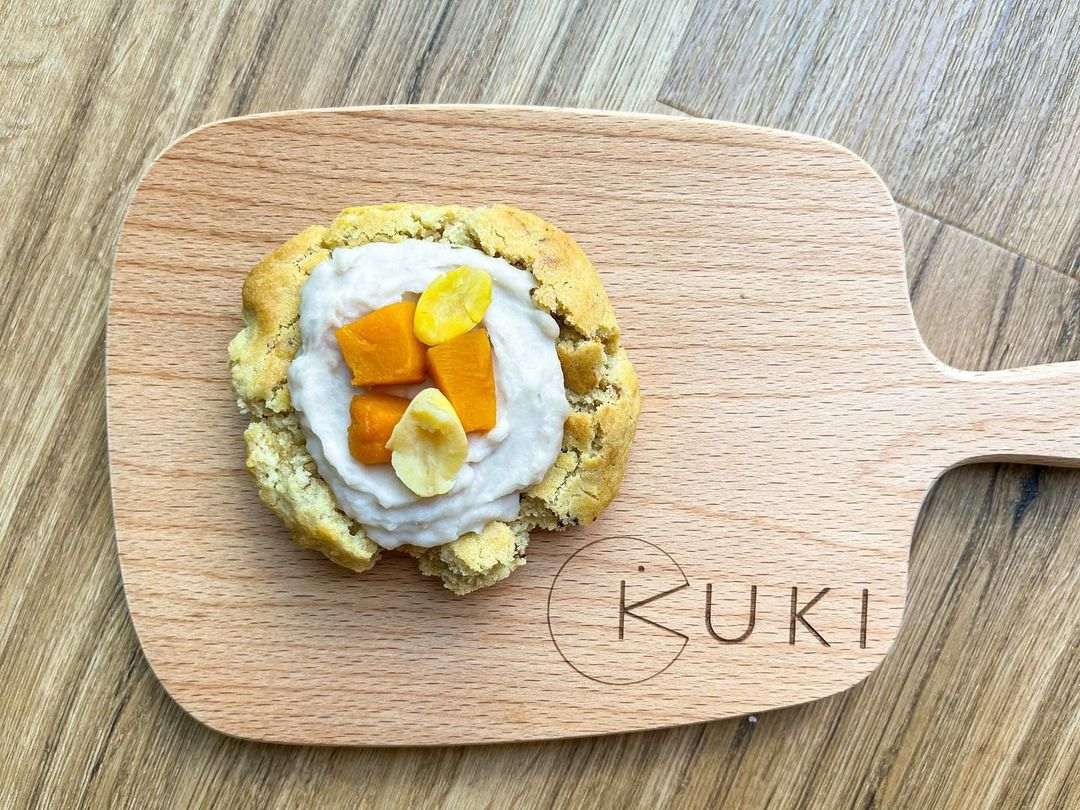 Image credit: @kuki.shopsg
Newly launched on their menu is the limited-edition Orh Nee flavour, which is only available until mid-October. An ode to the traditional Teochew dessert, this pretty cookie sees a homemade yam paste made with coconut cream and shallot oil, and topped with mashed pumpkin and candied ginkgo. If you're adding this cookie to your box, do note that there's a top-up of $1 per cookie.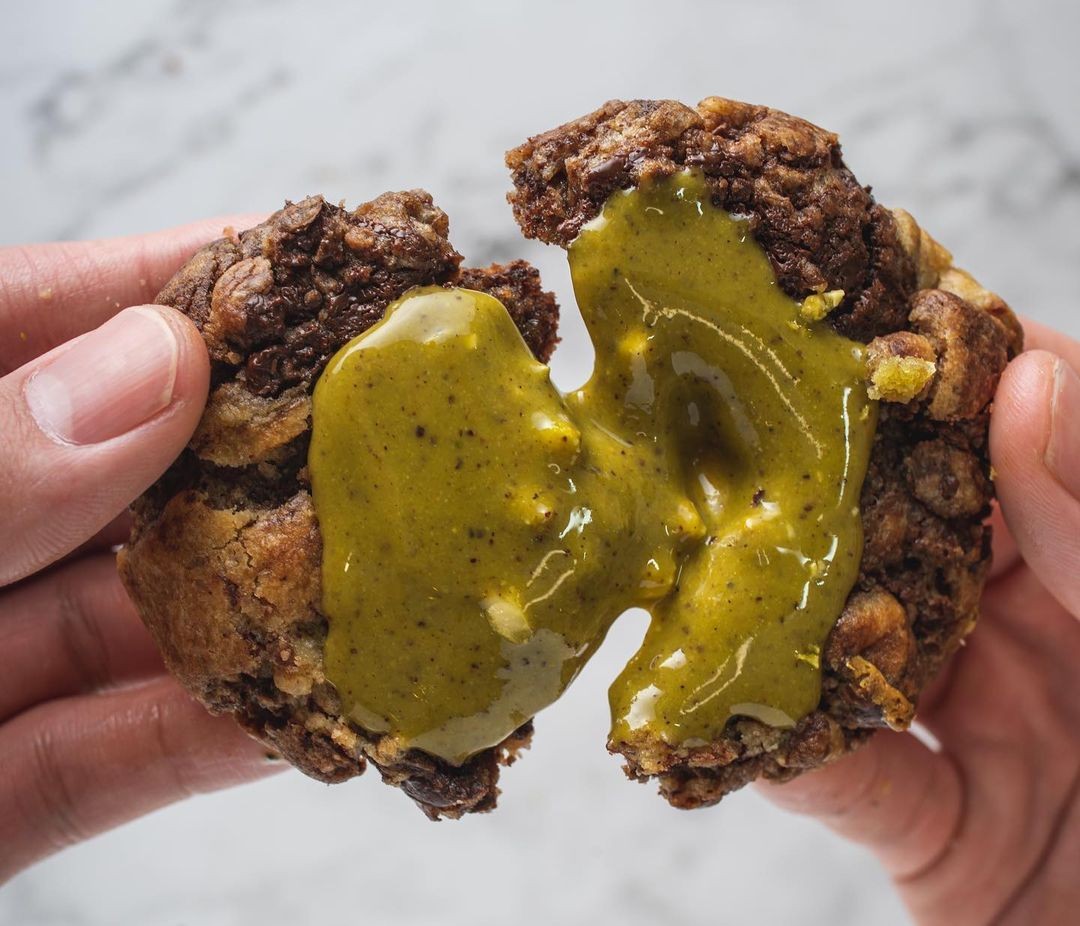 Image credit: @kuki.shopsg
Another noteworthy mention that's on top of our to-try list is the Roasted Pistachio cookie. This IG-worthy flavour spotlights homemade roasted pistachio butter, made with pure pistachio nuts and a touch of sea salt.
twoambakes: IG Baker Makes Fudgy Terrine Cakes In Flavours Like Matcha And Black Sesame
KUKI also takes in custom requests and bulk orders. One of such is the Gluten-free Kuki, which features a hand-blended, gluten-free mix, and is topped with their signature lava filling. A minimum order is required for this flavour, as with all other special orders.
The lava cookies are best enjoyed on the day you receive them, and require reheating for the best molten moment. You can pre-order on their site and opt for delivery ($10), which takes place only on weekends.
For more unique bakes to try, check out our list of home bakers in Singapore. Alternatively, try twoambakes for terrine cakes, or Taiwanese bakery Kazo for lava puffs.
25 Home Bakers Selling Unique Bakes Such As Matcha Chiffon Cake, Pineapple Tarts, Choux Pastries And More
Feature image adapted from @kuki.shopsg