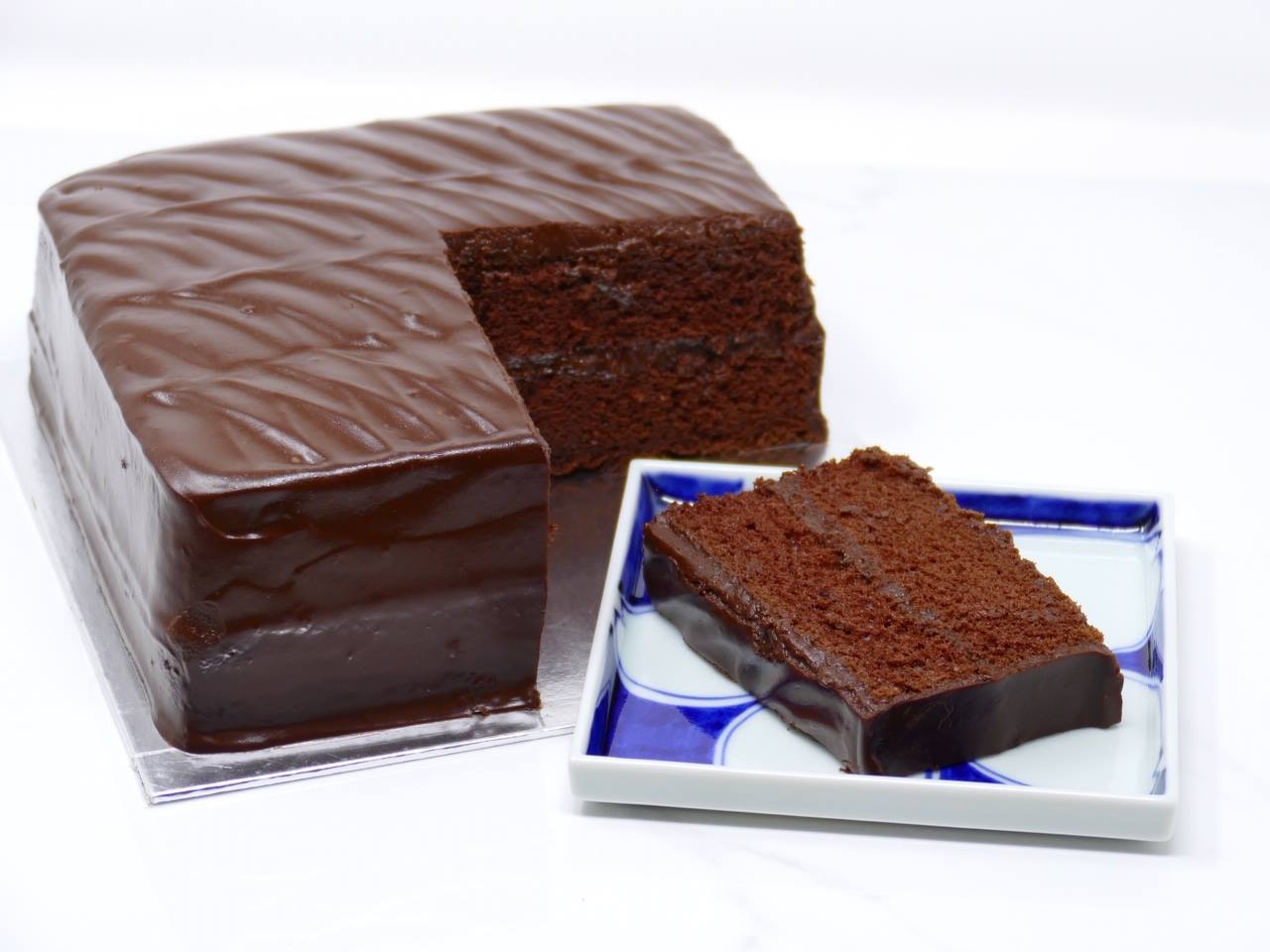 Image credit: Lana Cakes' Facebook page
Lana Cake Shop was initially slated for sale, when owner Mrs Violet Kwan decided to hang her apron back in 2016. Thankfully, her son Mr Jason Kwan decided to leave his banking career in Tokyo to take over the business.
Mr Kwan is all too familiar with the business, having helped at the cake shop every school holiday. But that did not come without difficulties. He took three months to truly perfect the nitty-gritty nuances of the famous Chocolate Fudge Cake recipe.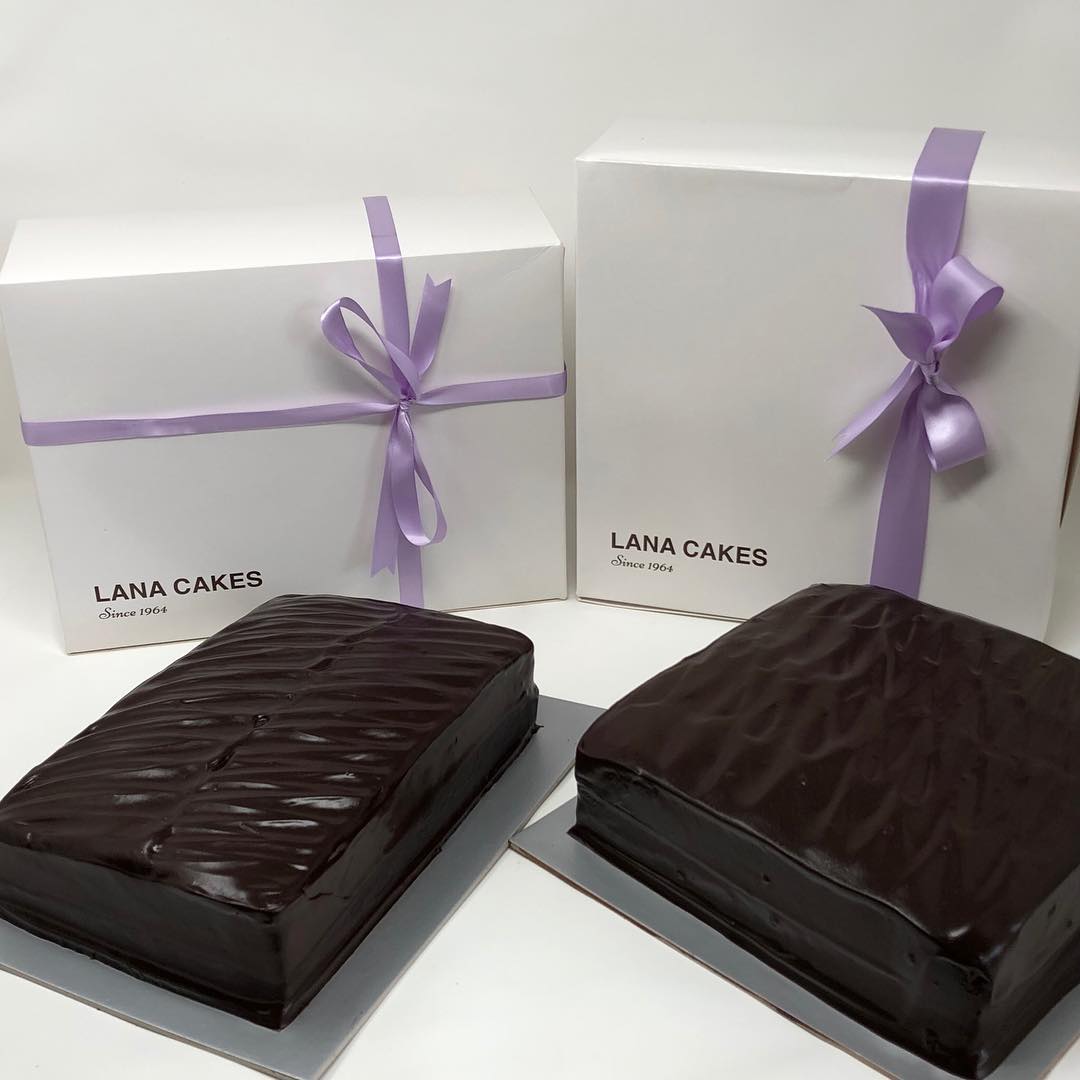 Image credit: @lovelanacakes
The chocolate fudge cake features a soft chiffon sponge with a decadent chocolate ganache coating. Although it's light, you can taste the strong chocolate flavour in every bite. This is because of the chocolate they use. The cake has mellow bitter notes that cut through the sweetness of the cake. To top it off, a light salty finish gives it the sort of satisfaction you get from salted caramel.
Priced at $48 for a 1.15kg cake and $58 for a 1.45kg slab, their chocolate fudge cake is a ubiquitous staple for celebrations.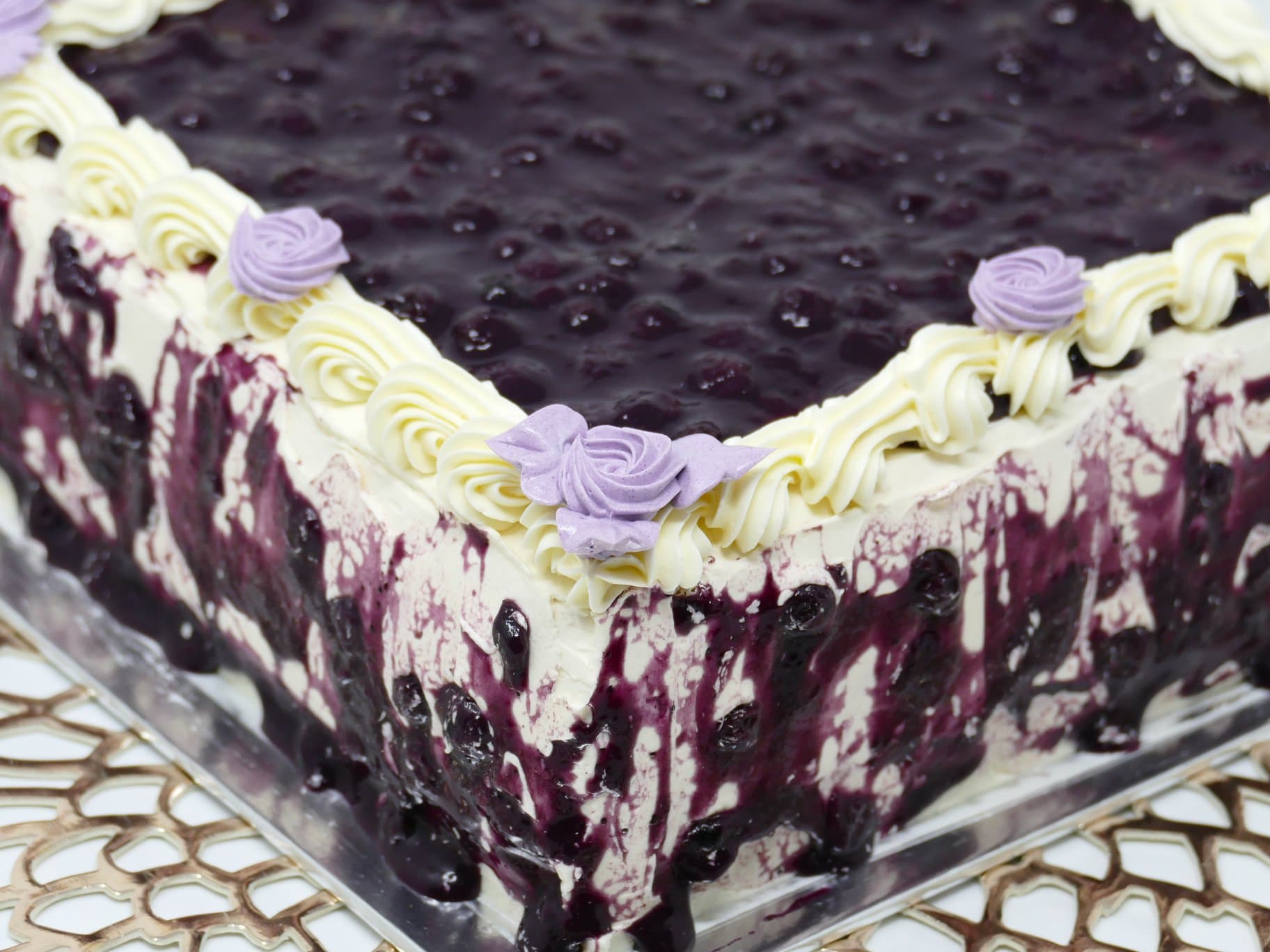 Image credit: Lana Cakes
Besides chocolate cakes, they also sell other flavours such as mocha, blueberry, coconut, with even more nouveau options such as Walnut Torte.
According to a Straits Times article, a staggering 400 to 500 cakes are sold every week. In fact, one has to pre-order to have a go at these cakes.
10 Best Chocolate Cakes In Singapore That Are Classically Fudgy And Dense
If you intend to relive your childhood memories, they now have a website where you can find information on how to place your orders.
They are found at 36 Greenwood Avenue, with the nearest MRT Station being Tan Kah Kee.
If you prefer something more hipster, you could try C Plus, a cafe selling cakes by the famous Masterchef finalist, Gen. They serve an uber aesthetic Wild Berry Lavender Pie ($7+) that looks like a scene from the Milky Way.
D9 Cakery: IG-Worthy Cakes From Hilton Singapore That Are Worth The Money
For something even more atas, D9 Cakery at Hilton Hotel has an impressive array of cakes spanning from their famous Hilton Cheesecake to The Royal Hazel ($10), a chocolate mousse sprayed onto a mat of chocolate.