Lau Jiang Fishball Laksa Noodles is a famous stall in Tiong Bahru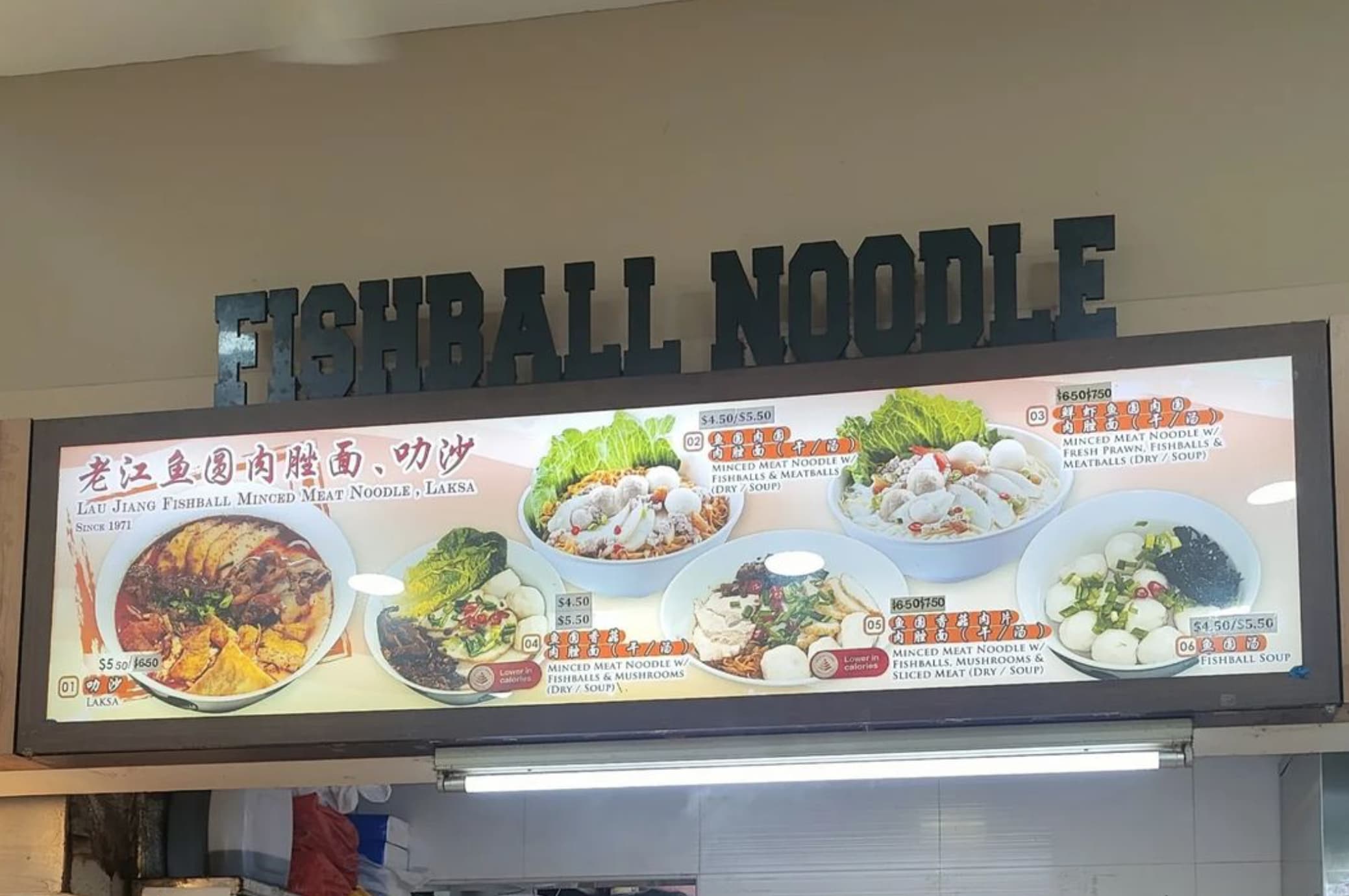 Image credit: @i.jiak.bcm
Those familiar with Lau Jiang Fishball Laksa Noodles may remember them as Lau Jiang Fishball Noodles from their original stall at Alexandra. Open since 1971, the second-generation hawker stall has moved to their current location at Happy Hawkers Coffeeshop, which is a short minute's walk away from Tiong Bahru MRT Station.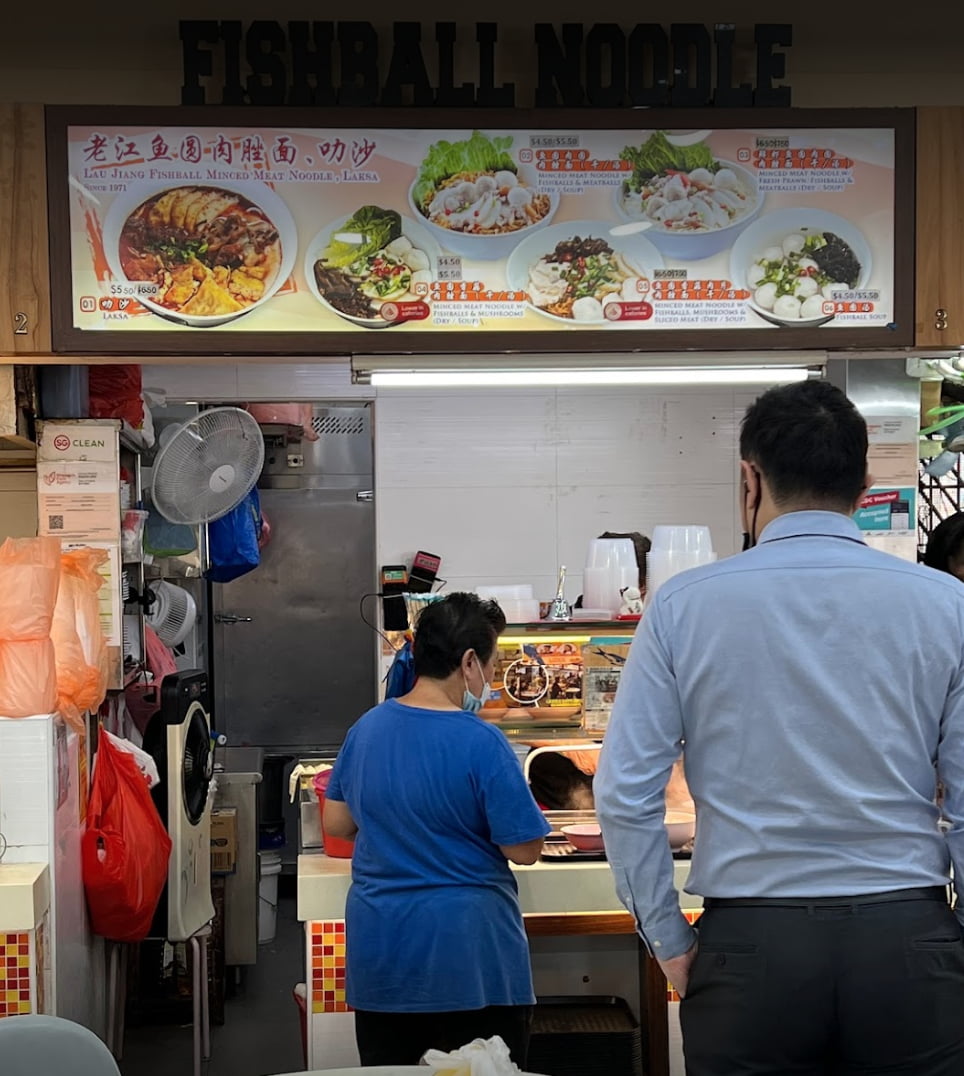 Image credit: chefquak via Google Maps
While the stall first started off selling Teochew-style bak chor mee, the owners decided to diversify their range by adding laksa to their menu. This proved to be a smart move, as their laksa soon became the talk of the town among Tiong Bahru residents. A Small and Large bowl of laksa will cost you $5.50 and $6.50 respectively.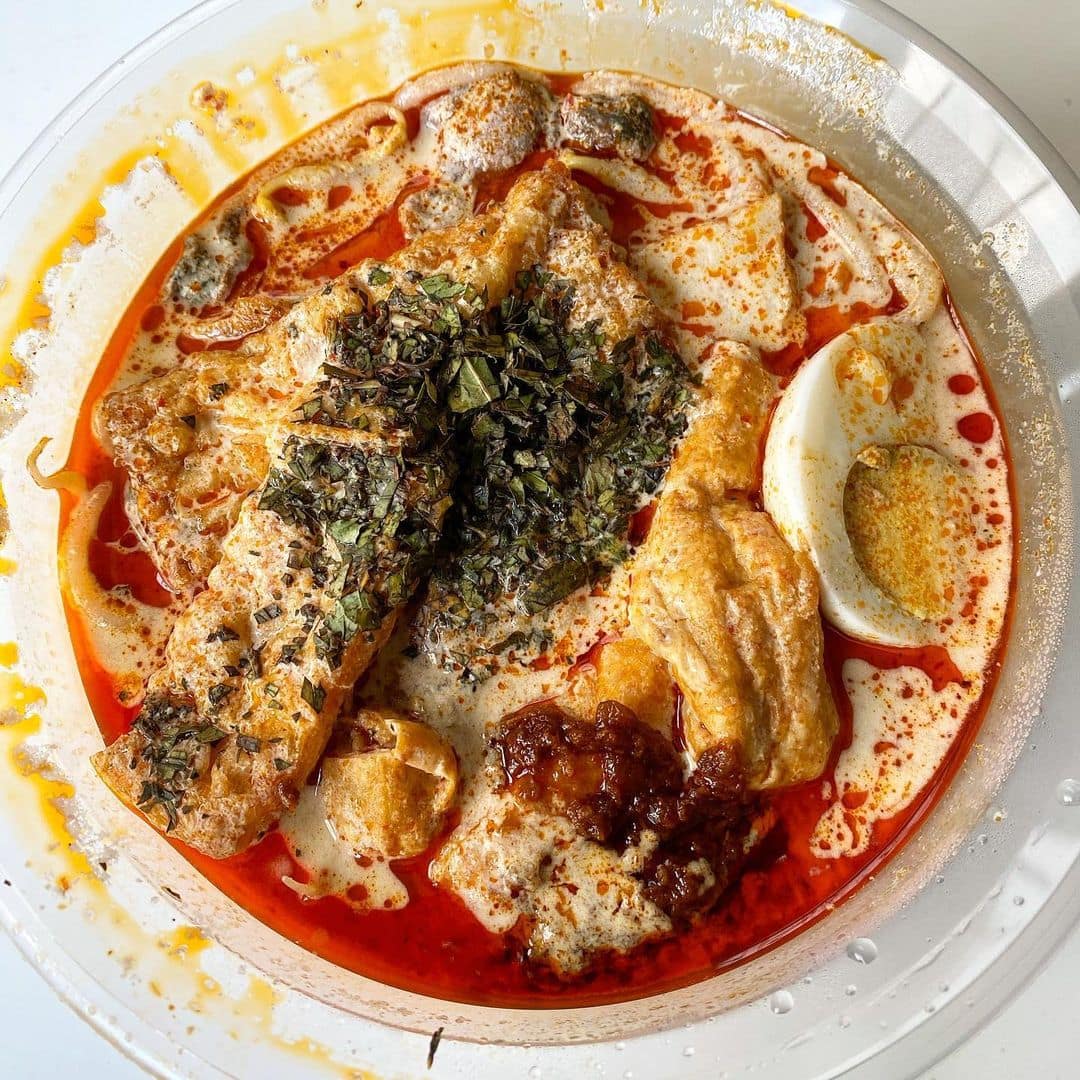 Image credit: @glutton.adventures
The large laksa bowl sees thick vermicelli noodles AKA chu mi fen drenched in a spicy coconut gravy and topped with bean sprouts, shredded chicken, fried fish cakes, dumplings, and tau pok. It also comes with a hard-boiled egg and a generous, or excessive, amount of cockles, depending on how you see it. Patrons can also switch out the default thick bee hoon for mee kia or mee tai mak.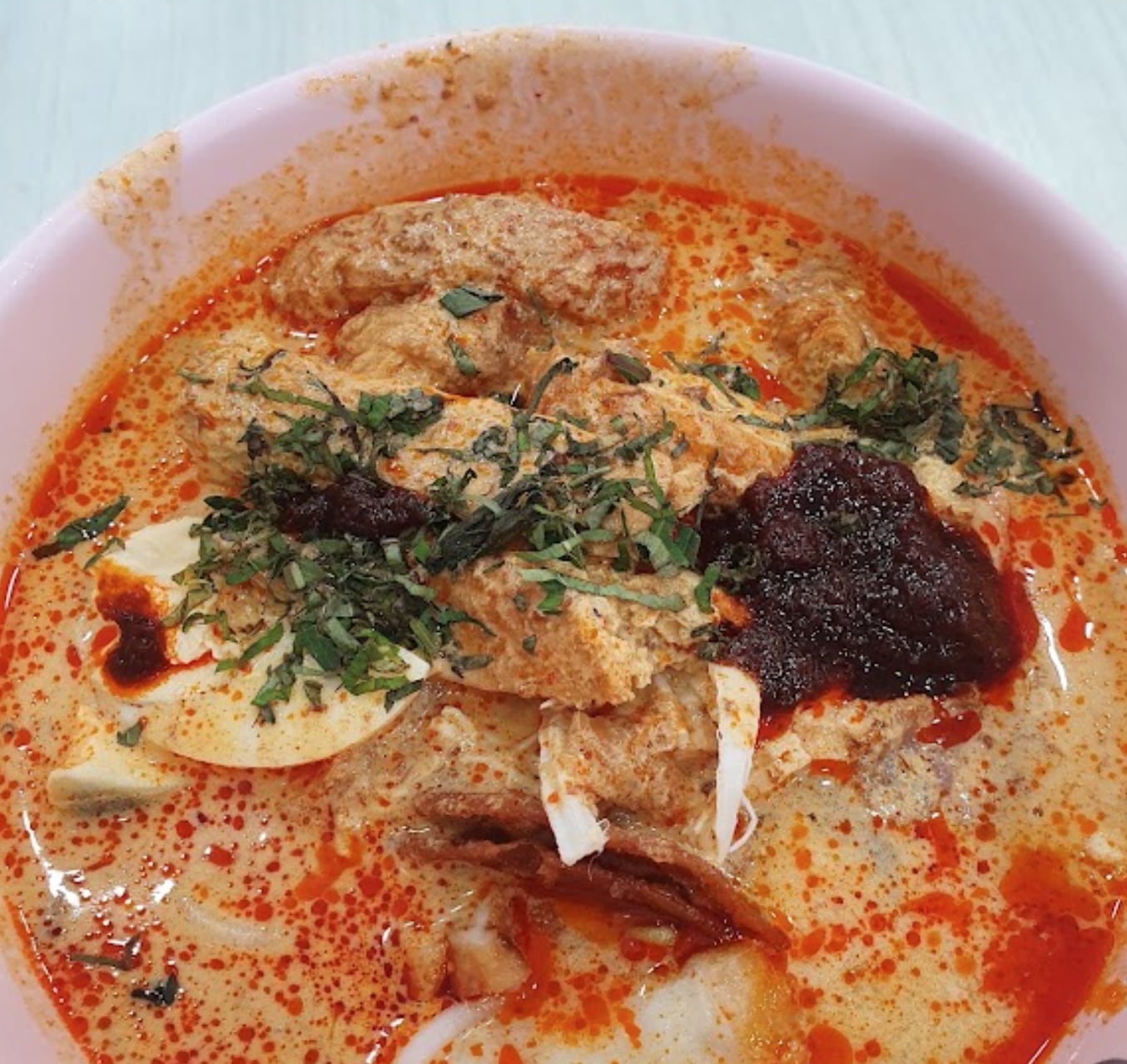 Image credit: Jeanne Herawati via Google Maps
Customers have applauded the laksa's thick and robust broth, which has a distinct flavour of coconut and hae bee. The laksa's original recipe was created by the current owner's cousin-in-law, Ironman Chef Heman Tan, who's also the group executive chef of Xi Yan Group.
Instead of using store-bought rempah, Lau Jiang's laksa paste is made from scratch using secret ingredients that the owners have remained tight-lipped about.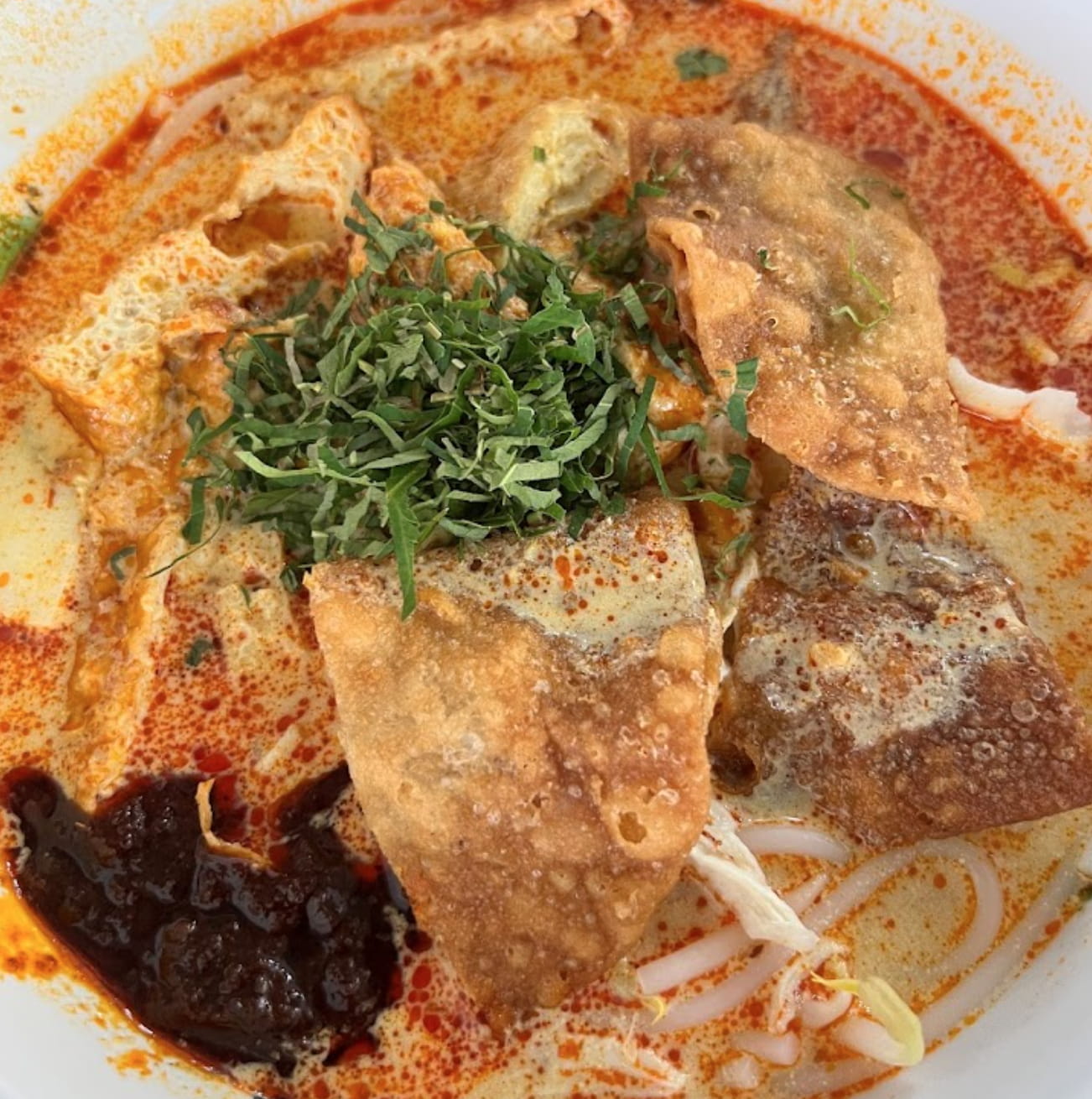 Image credit: Hannah via Google Maps
A unique addition to Lau Jiang's dishes is their deep-fried dumplings, which are not commonly found in laksa. The crispy dumplings are made fresh daily and are stuffed with pork and fish paste filling. As for the laksa sambal, it's also made using a special recipe. The stall has two kinds of chilli to choose from: one that's the garnish for the laksa, and one for the bak chor mee.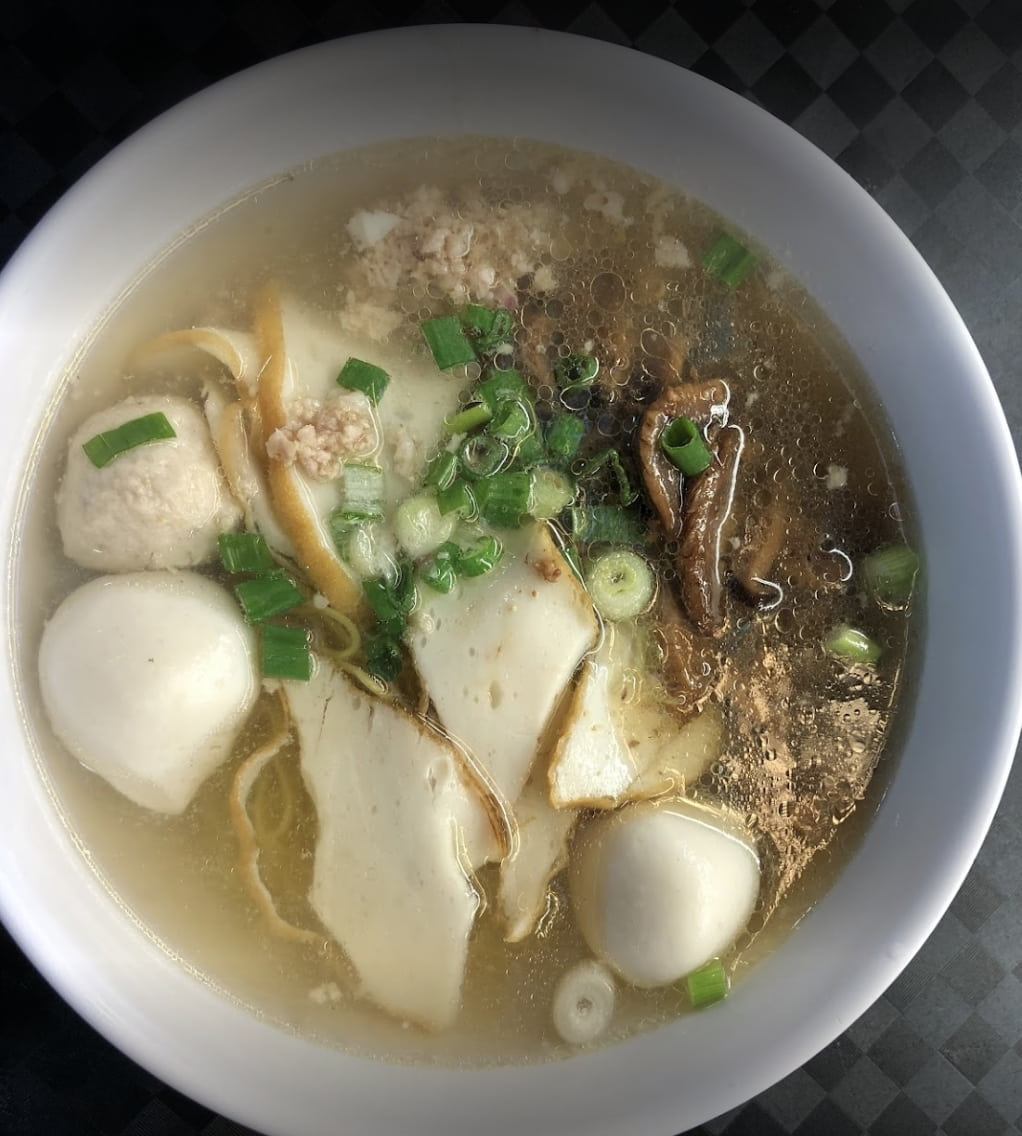 Image credit: Alexandrea Eng via Google Maps
If you're a bak chor mee lover, you can also try their Classic Noodle Soup ($5.50) that's chock full of minced pork, fishballs, fishcake, spring onions, sliced shiitake mushrooms, and meatballs. Otherwise, order the classic dry version, which is served with mee pok.
For more good food in the area, read our Tiong Bahru Yi Sheng Fried Hokkien Mee review. If you're scouting for cafes in Tiong Bahru, check out our 14 Tiong Bahru cafes food guide.
Address:18 Jalan Membina, Singapore 164018
Opening hours: Mon-Sat 5am to 1pm
Lau Jiang Fishball Laksa Noodles is not a halal-certified eatery.
Tiong Bahru Yi Sheng Fried Hokkien Mee Review: Michelin-Approved Hokkien Mee With 40-Year History
Feature image adapted from @glutton.adventures and chefquak via Google Maps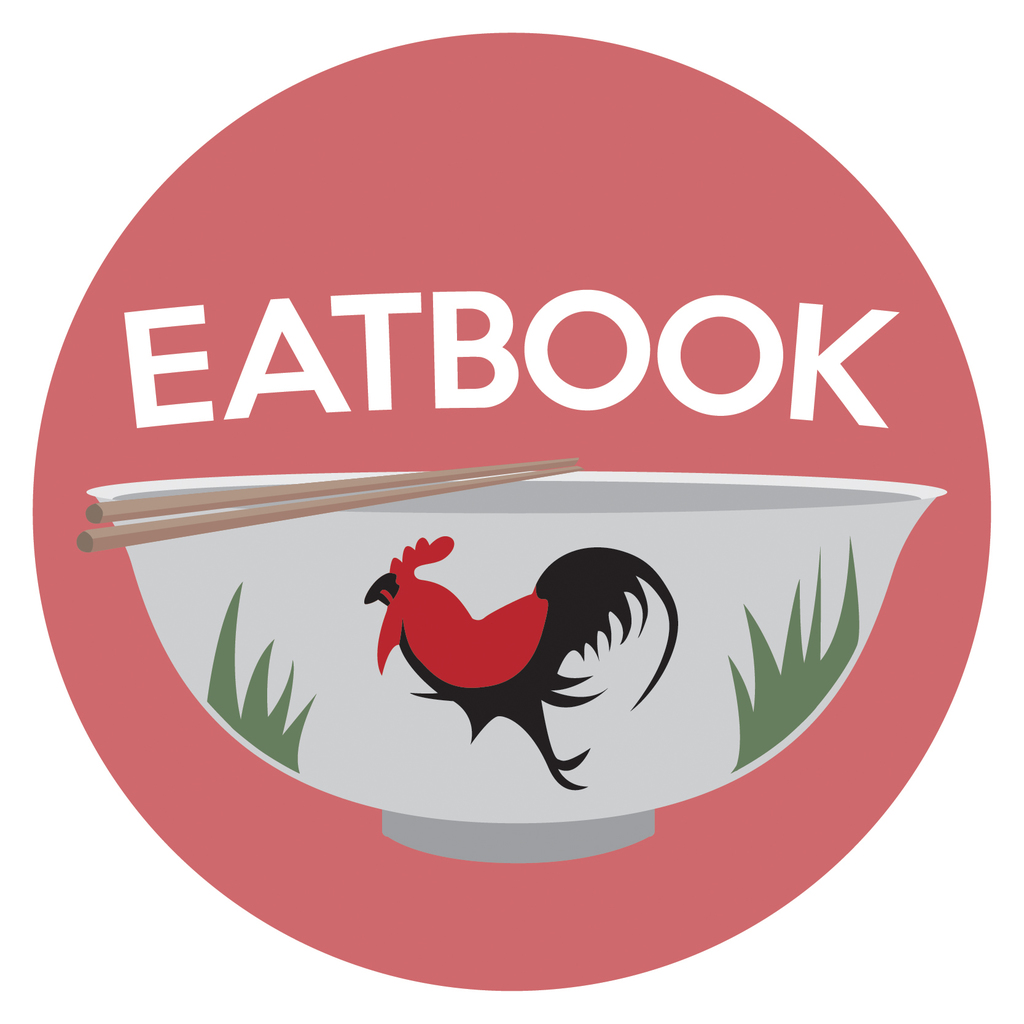 Drop us your email so you won't miss the latest news.