Sink your teeth into this lobster ramen burger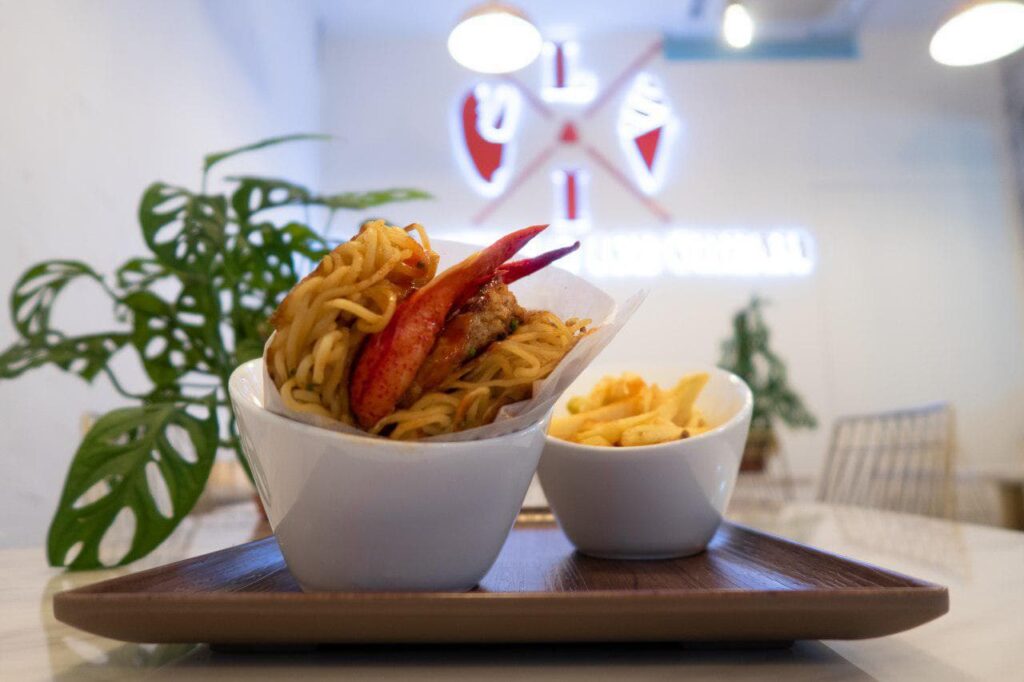 Lobster & Ice-Cream has always been one to come up with crazy creations. We were beyond shooketh when we tried their limited-edition oceanic-tasting lobster ice-cream, and now our eyes are popping even more with their new Lobster Ramen Burger!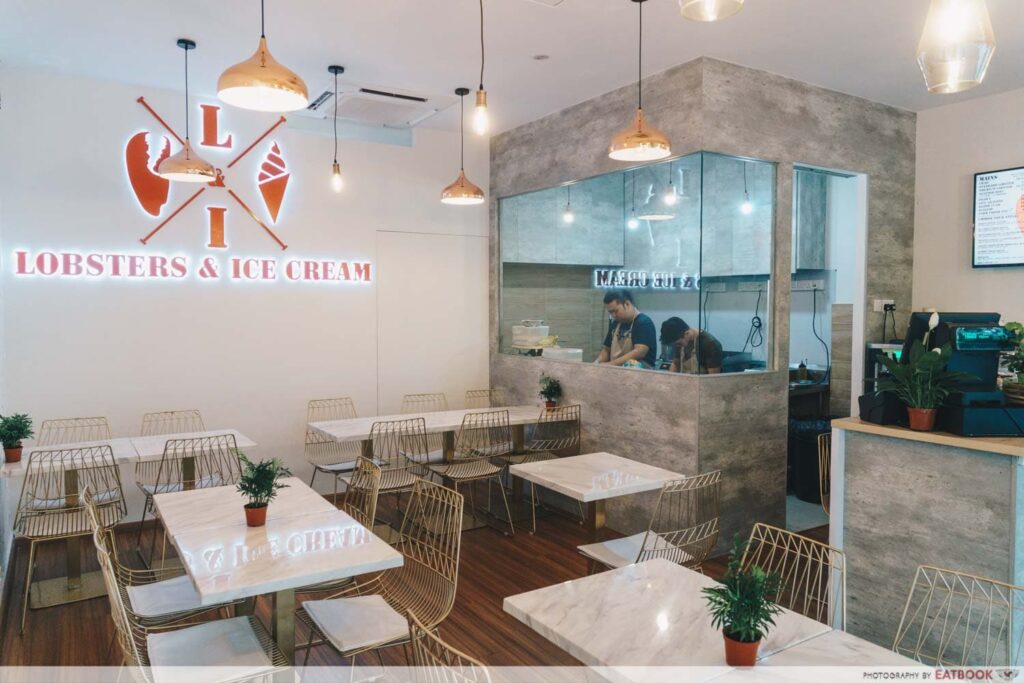 Ramen burger is nothing new, but adding a huge chunk of lobster inside, with its claws peeking out, makes it so much more interesting⁠—and appealing to the eye. 
Slated to launch next week on 27 August 2019, the ramen burger was inspired by the many Japanese food joints surrounding the cafe, where the owners frequently visit for their meals.
Everything is painstakingly handcrafted in store, so the burgers will be limited to 30 servings a day, as the owners want to focus on quality over quantity. Prices are cheaper than their lobster rolls, at $16+ a pop with a side of fries which is affordable considering a bowl of pork ramen in the CBD can set you back around $13++.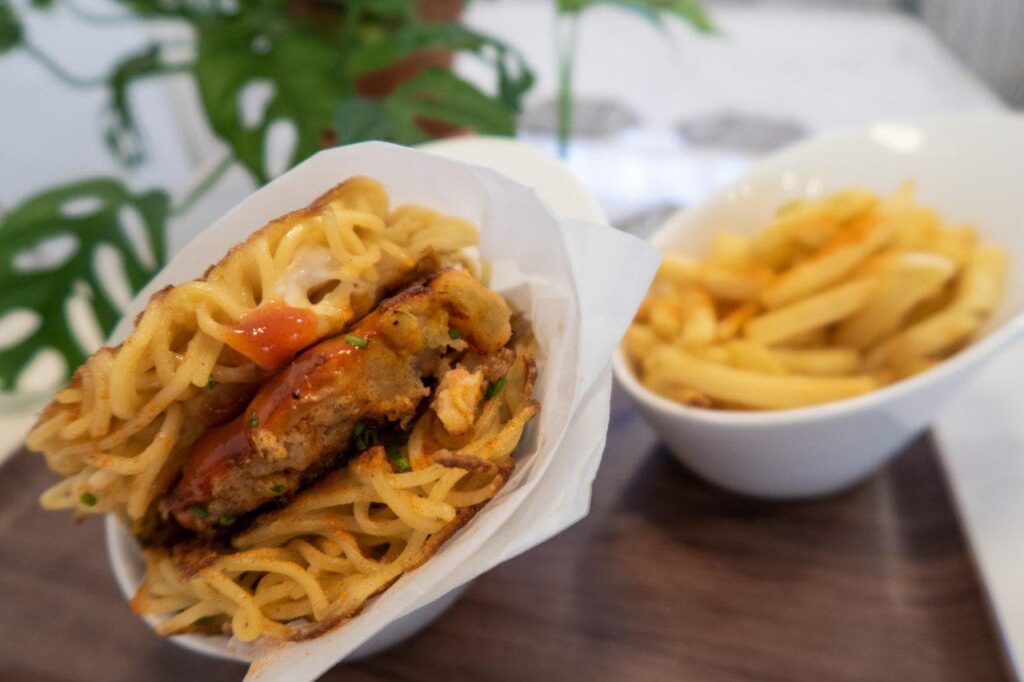 For those who are on a plant-based diet, they also have an Impossible Ramen Burger going at the same price of $16+. The patty looks slightly thin though, and doesn't seem as value for money as compared to the lobster variant. 
We have yet to taste these unique creations so we can't give many comments, but if it's anything like their current menu items, they should be pretty tasty.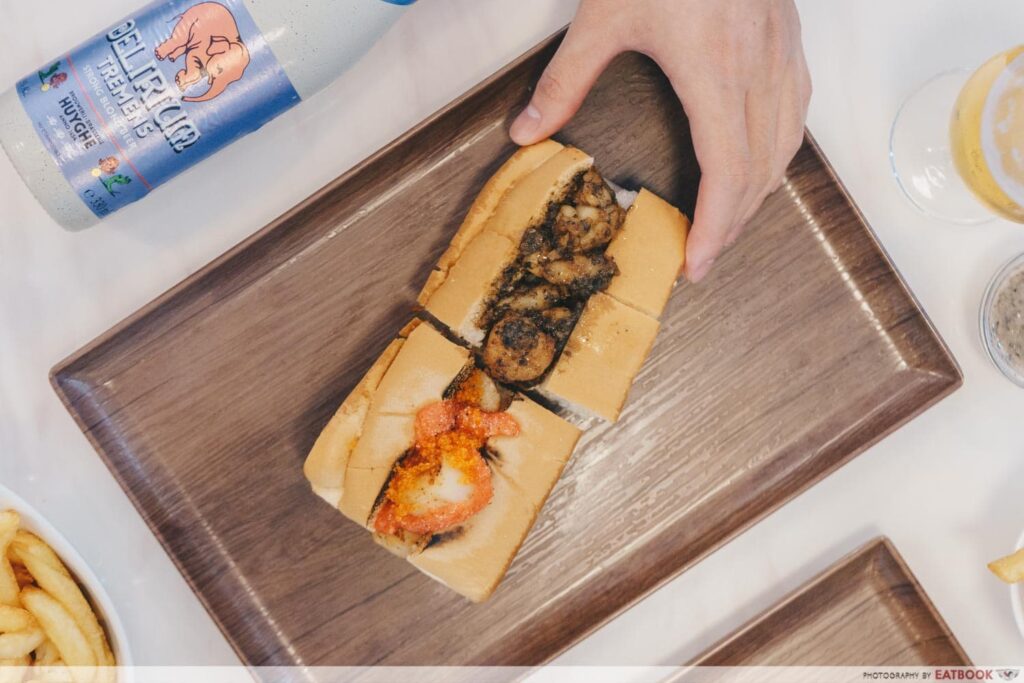 If you rather stick to buttery buns, order their Truffle Standard Lobster ($22+ full roll), featuring a jet-black truffle dressing covering every piece of chunky lobster. There's also porcini mushrooms blended into the sauce, giving it an even more earthy aroma.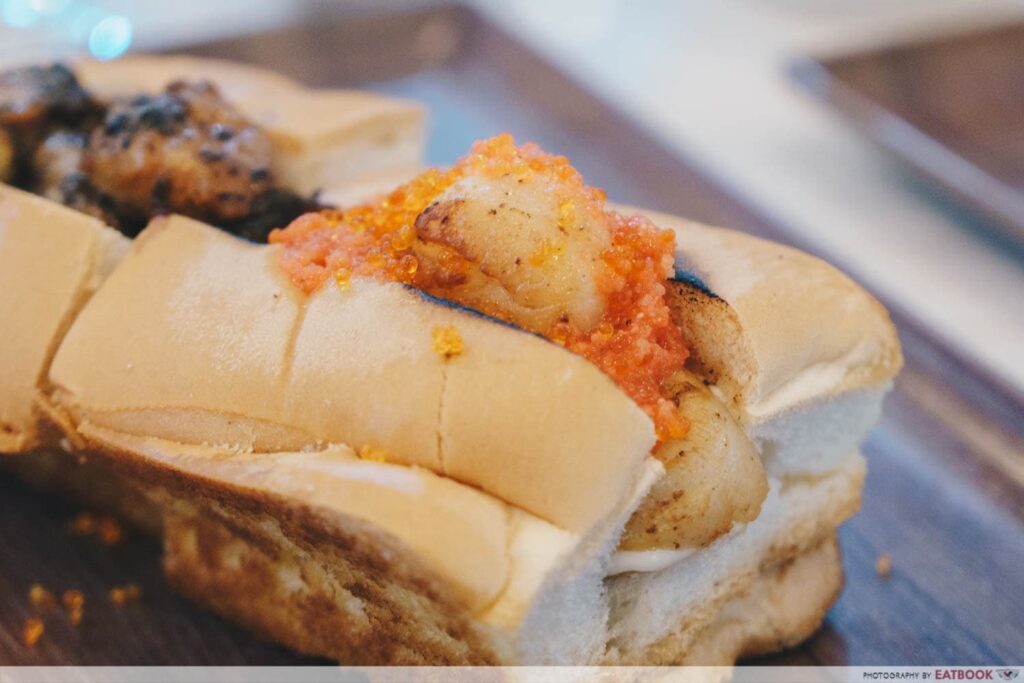 Aside from lobsters, they also have other seafood rolls including a Mentaiko Scallop Roll ($20+ for a full roll) that's highlighted by pink beads of mentaiko. 
Address: Block 7 Tanjong Pagar Plaza, #02-101, Singapore 081007
Opening hours: Sun-Thu 11am to 10:45pm, Fri-Sat 11am to 11:45pm
Website
Lobsters & Ice Cream V2.0 is not a halal-certified eatery.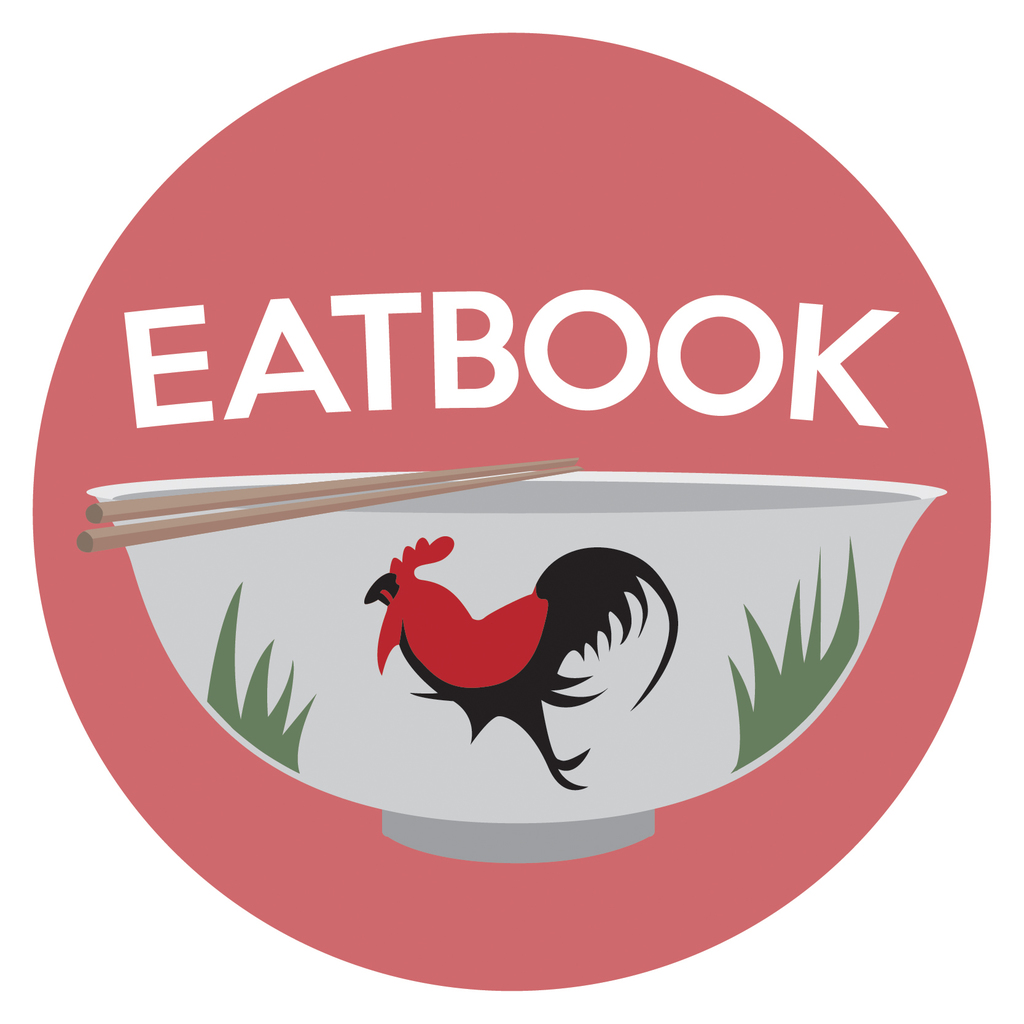 Drop us your email so you won't miss the latest news.