Lor Mee GHS at Albert Centre Food Centre
I became a fan of lor mee only lately, despite staying just a lift ride away from the famous Heng Huat Lor Mee stall at Boon Lay Place Food Village for more than 20 years. One fateful day, I stole a bite of my brother's lor mee breakfast, and had total food envy. Since then, I've been on the lookout for these hearty bowls of noodles and gravy. So when a colleague found out about the reopening of Lor Mee GHS ,which operated since the 1980s, I had to check it out.
Food at Lor Mee GHS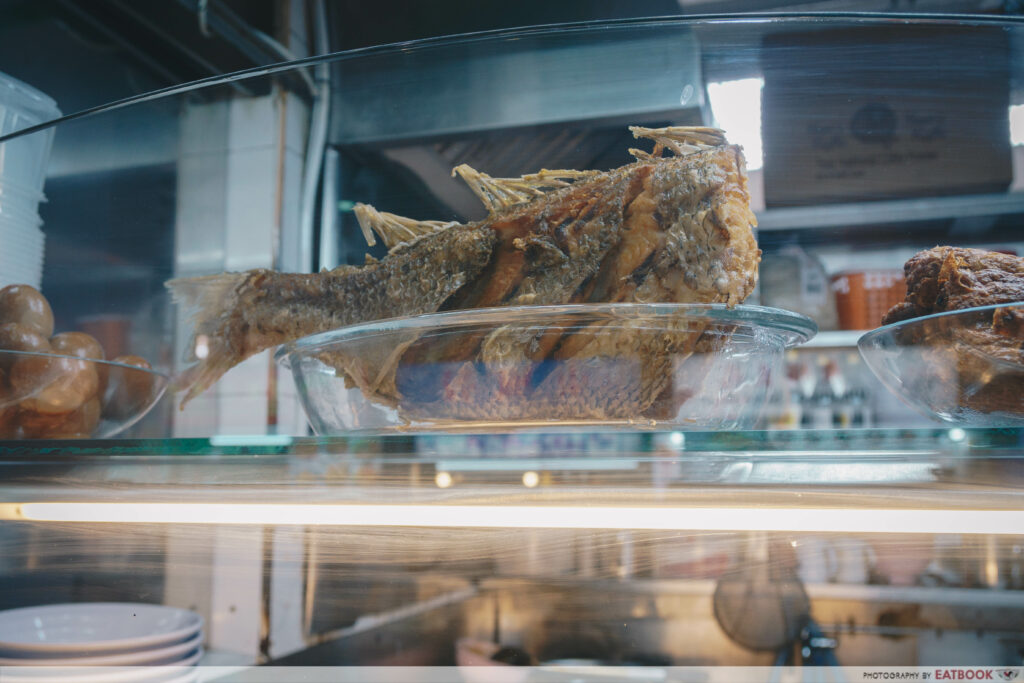 When we got to Lor Mee GHS, right smack in the middle of Albert Centre Food Centre, we were greeted by a huge fried fish. It was triumphantly on display, as if promising us of deliciousness to come.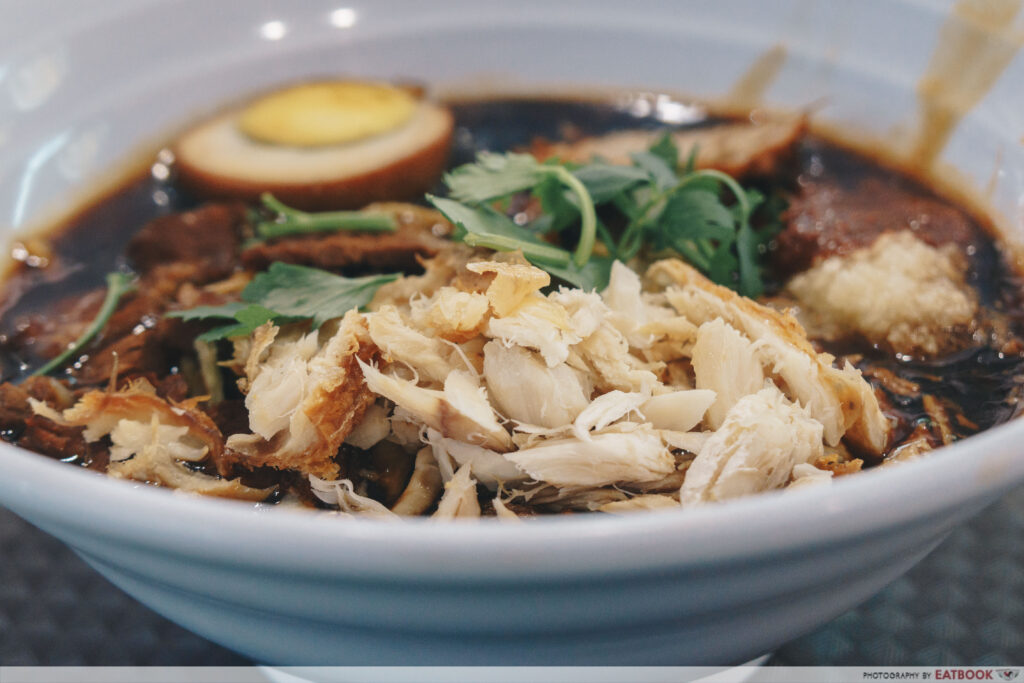 There were only three items on the menu – a small bowl without fish ($2.50), small bowl with fish ($4), and big bowl with fish ($5). I ordered a small bowl with fish, because how could I not after seeing the huge fish, fried till a glorious golden-brown?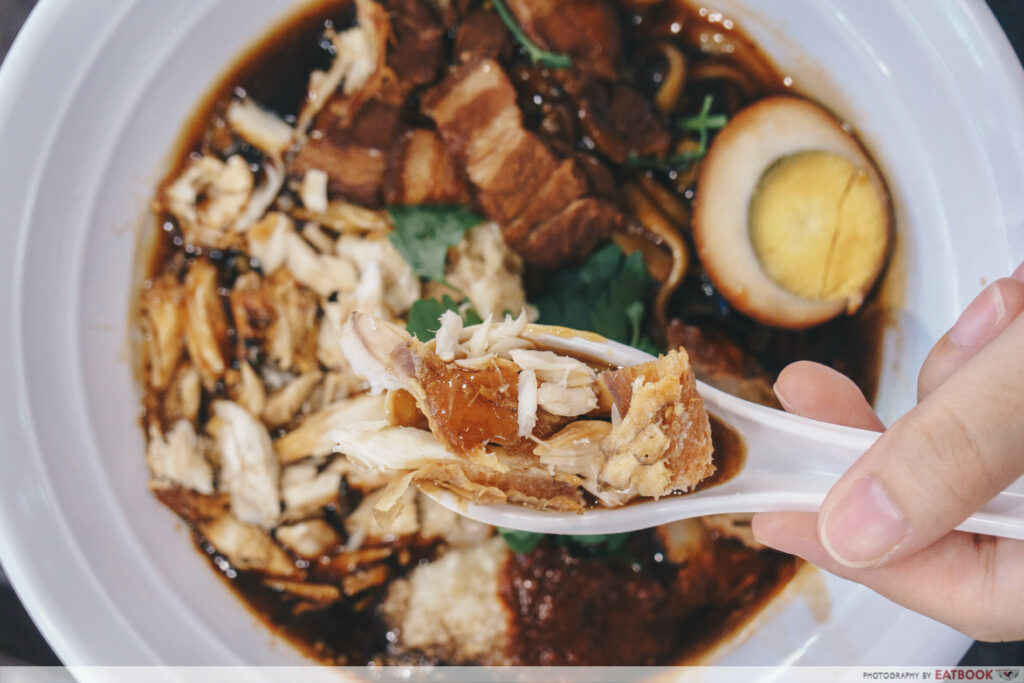 The noodles were drenched in gravy, and topped with a medley of toppings that covered them completely. There was a generous scatter of shredded fish meat, slices of ngoh hiang, pork belly, half an egg, and dollops of chilli and minced garlic. Before serving the lor mee, the owner checked if I wanted vinegar to go along with my noodles. With a nod, he expertly lined the dish with a dash of black vinegar.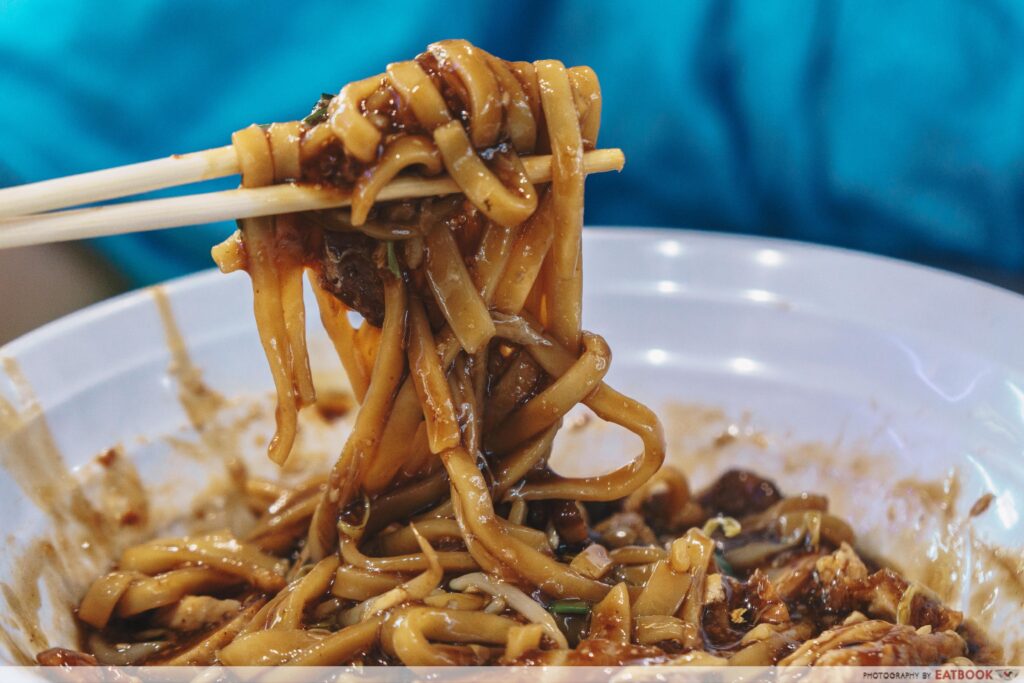 The gravy was a lovely gloopy brown sauce that made the egg noodles smooth and a joy to slurp. But even though the chewy noodles were cloaked in sauce, it failed to bring the dish to life. It could be that I've been spoiled by my favourite Heng Huat Lor Mee, as I only wished for more of the earthy, spiced flavour, quintessential for every bowl of lor mee.
10 Albert Centre Food Centre Stalls To Save You From Atas Food At Bugis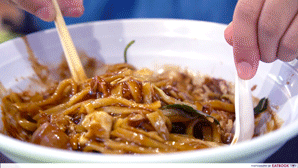 Giving the entire bowl a good mix revealed bean sprouts hidden beneath the slew of toppings. Mixing it up also coated each ingredient evenly with the luscious brown gravy.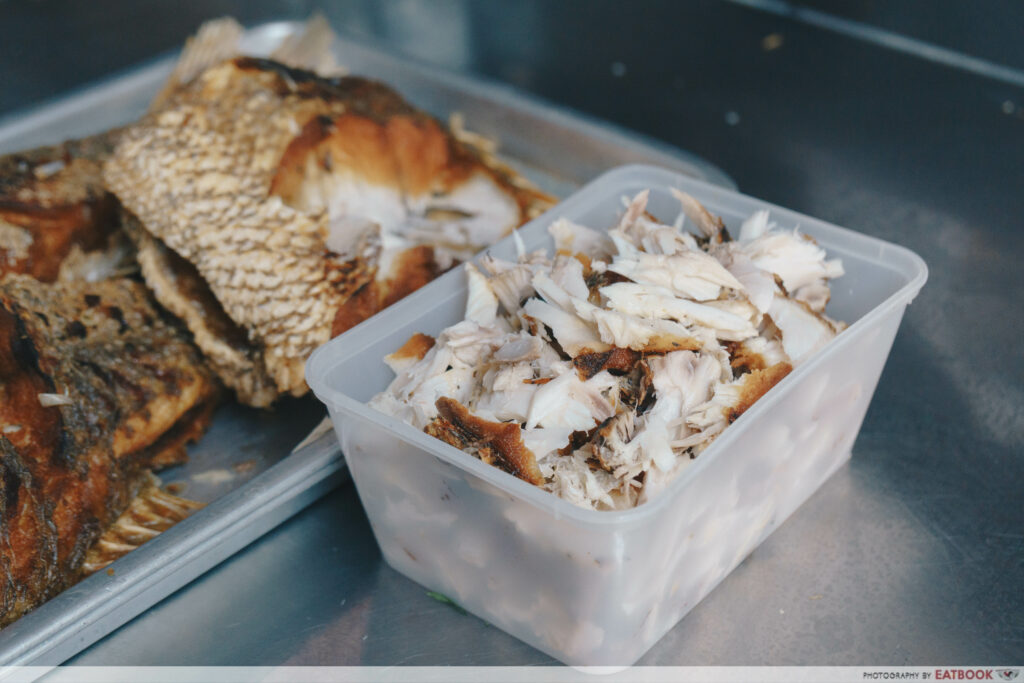 The jewel in the crown for me were the chunks of fish. Meaty and aromatic, I had no regrets with spending extra. Each piece either had fish skin intact, or a crispy outer layer that tasted slightly salty, and absolutely moreish. Not only did the golden bits provide a depth in flavour, they also added texture to each spoonful.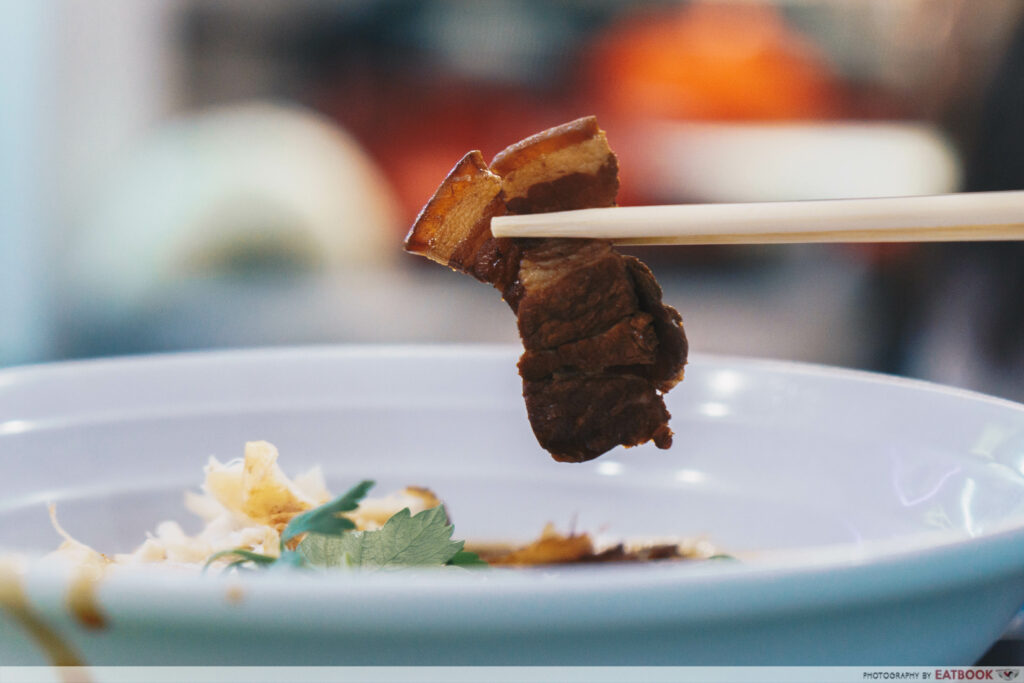 The pork belly and ngoh hiang also added more flavour to the otherwise one-dimensional dish. However, the pork belly was too dry and tough for my liking. The ngoh hiang was also sliced rather thinly, perhaps because of the low prices.
Ambience at Lor Mee GHS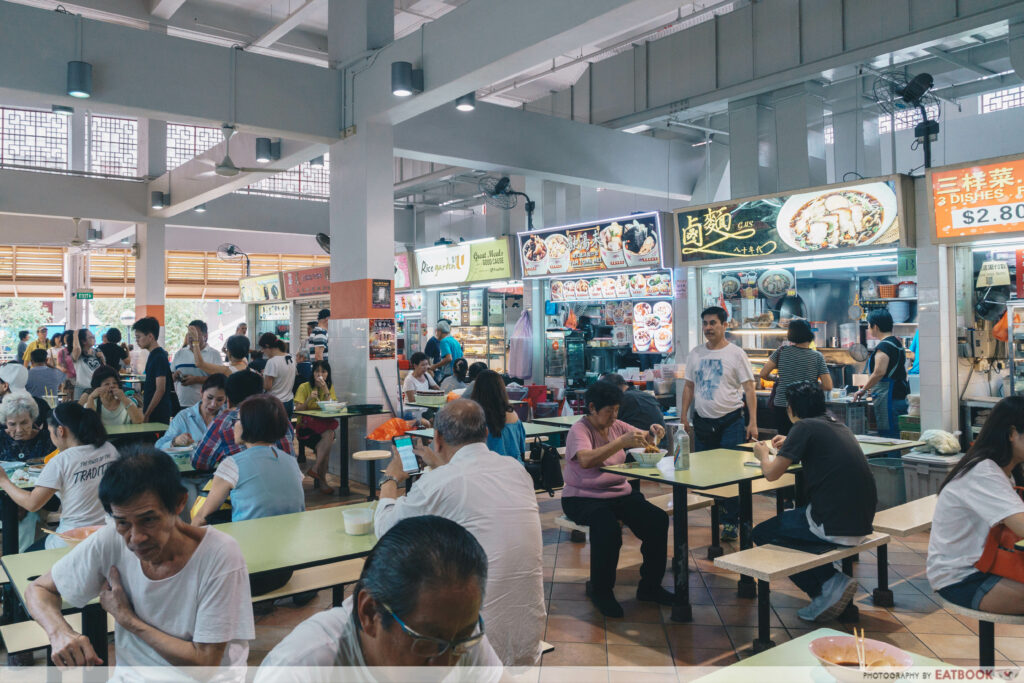 Lor Mee GHS has been in Albert Centre Food Centre ever since it opened in 1989. Even after the eight-year hiatus and being taken over by the second generation, it still remains at where it first started. The hawker centre is brightly lit and airy, and none of us broke into a sweat despite the hot weather.
The verdict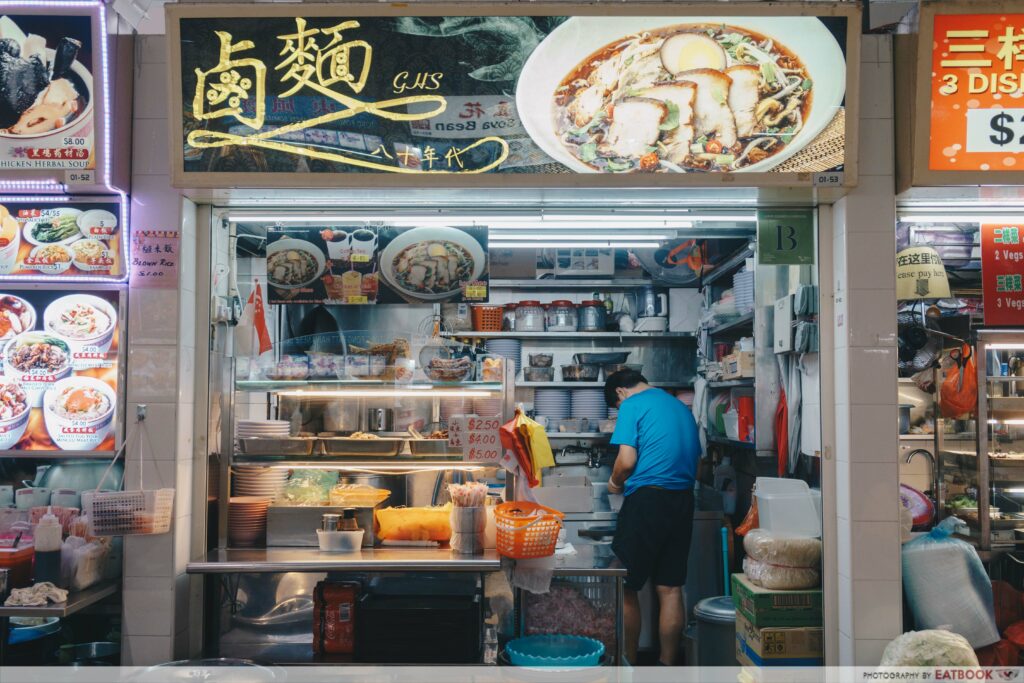 You should definitely have your lor mee with chilli, minced garlic, and vinegar to elevate the flavours and make the gravy more robust. Giving them a pass would not do justice to the lor mee. Same for the shredded fried fish. Even though Lor Mee GHS does not serve a particularly memorable bowl of lor mee, it's generous portions make it another one of the places I will go to when the craving calls.
If this review has set your lor mee cravings ablaze, check out our list of other lor mee stalls around Singapore you must try.
10 Lor Mee Stalls In Singapore From $2.80 For Your Starchy Hokkien Noodles Fix
Address: 270 Queen Street, #01-53, Albert Centre Market & Food Centre, Singapore 180270
Opening hours: Sat-Thur 10am to 8pm
Website
Photos taken by Lim An.
This is an independent review by Eatbook.sg.
Summary
Pros
– Affordable
– Convenient location
– Generous portions
Cons
– Lack of flavour in the gravy
Recommended Dishes: small bowl with fish ($4)
Opening Hours:
Sat-Thur 10am to 8pm
Address: 270 Queen Street, #01-53, Albert Centre Market & Food Centre, Singapore 180270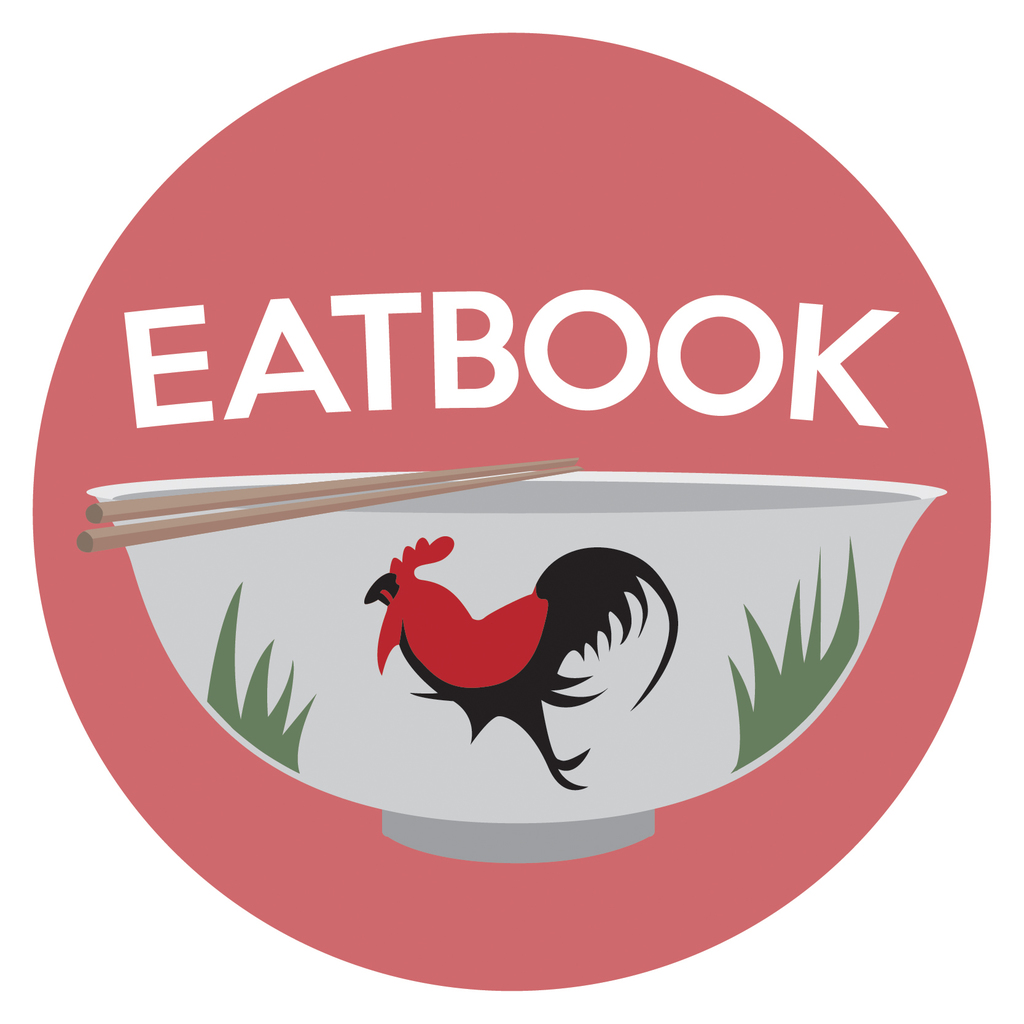 Drop us your email so you won't miss the latest news.