Love Confectionery in Alexandra has old-school cakes and more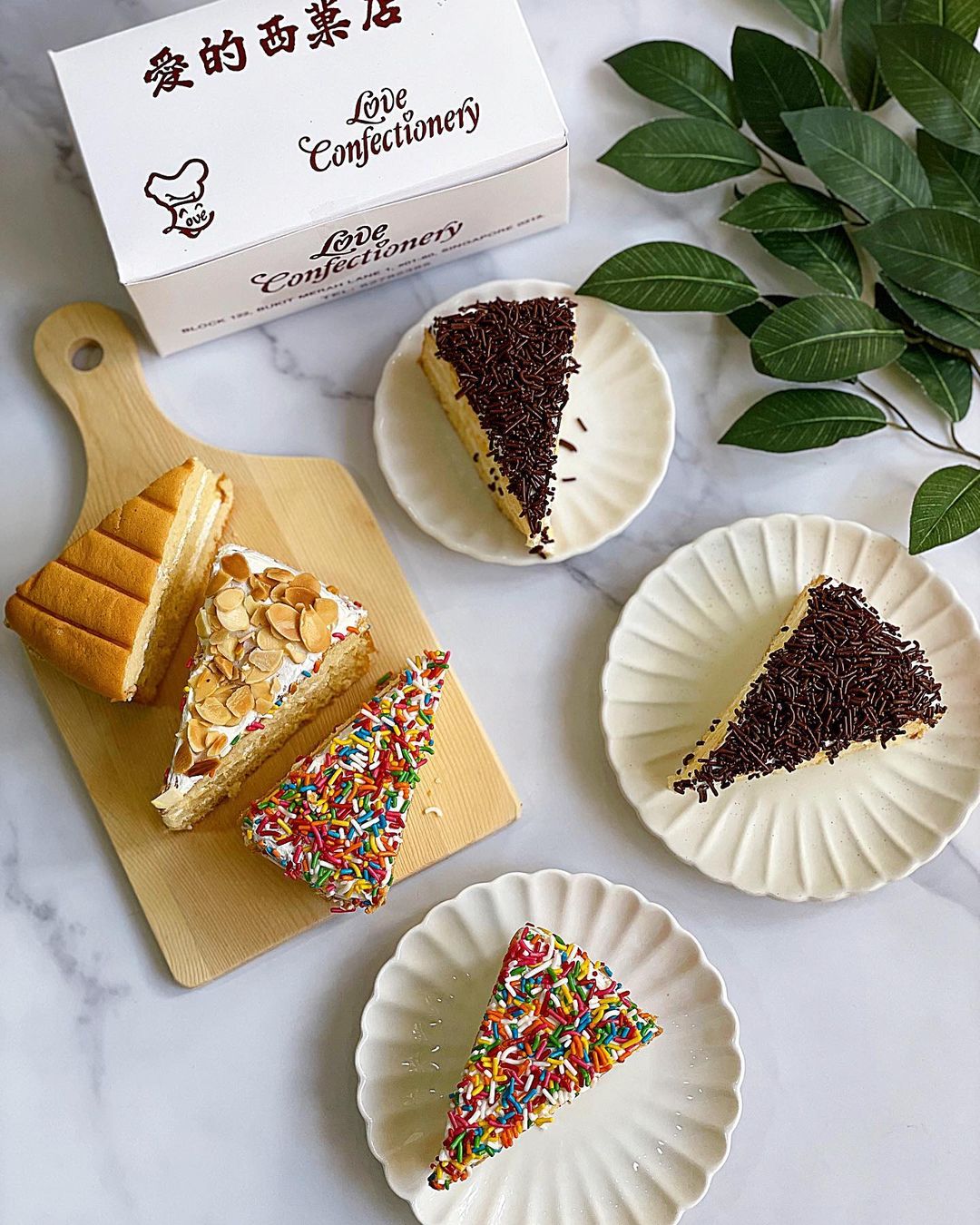 Image credit: @jxeats
We've got a list of traditional bakeries in Singapore, and here's one more to add to the list: Love Confectionery in Alexandra, just a short hop away from Queenstown MRT Station.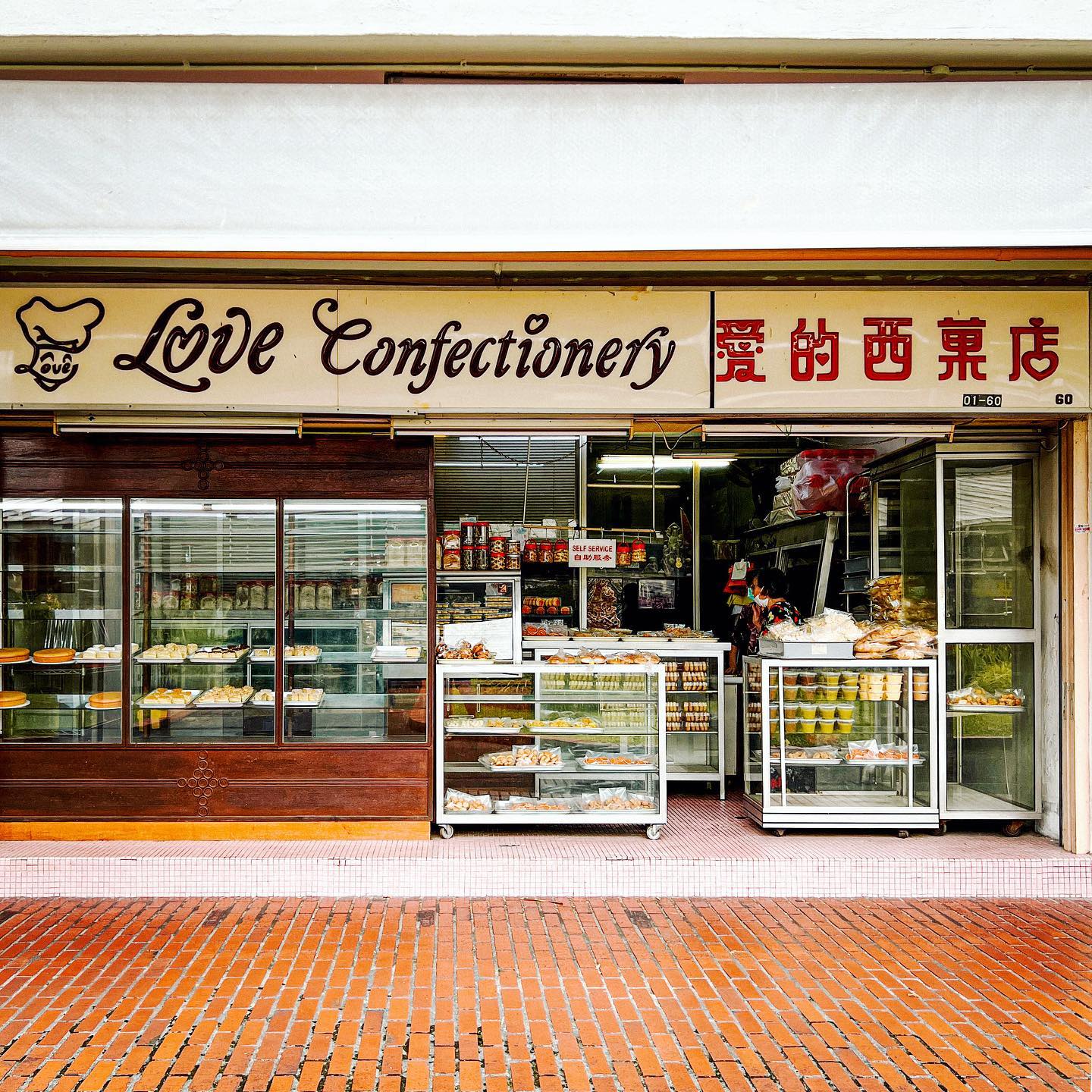 Image credit: @sumfel3
Love Confectionery was incorporated back in 1979, which makes them 43 years old this year. You'll spot them from a mile away, with their super old-school signage and wood-fronted displays.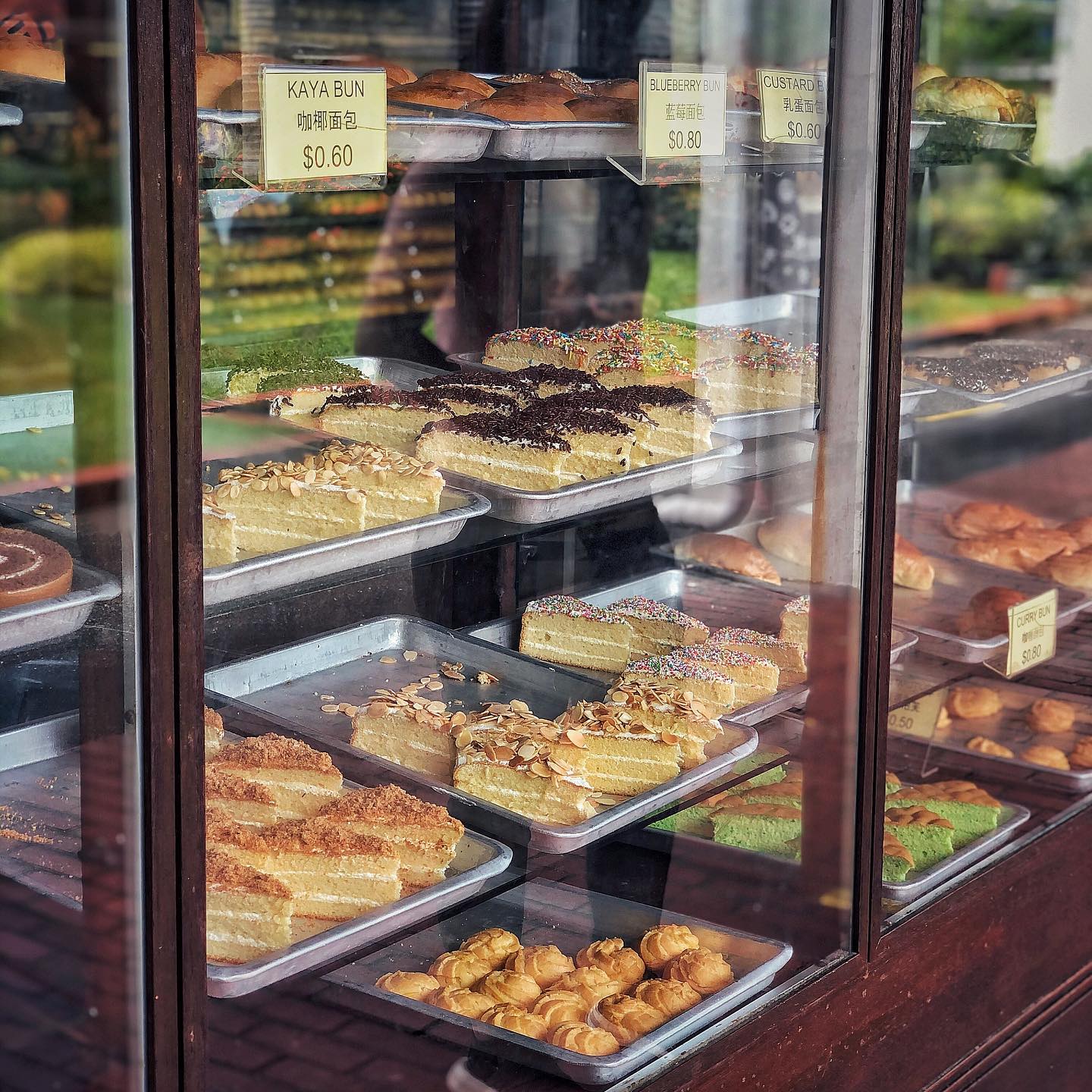 Image credit: @dorimingo813
You can tell how traditionally made the cakes and bakes here are, by how they are simply stored in these displays on simple metal trays—no refrigeration necessary.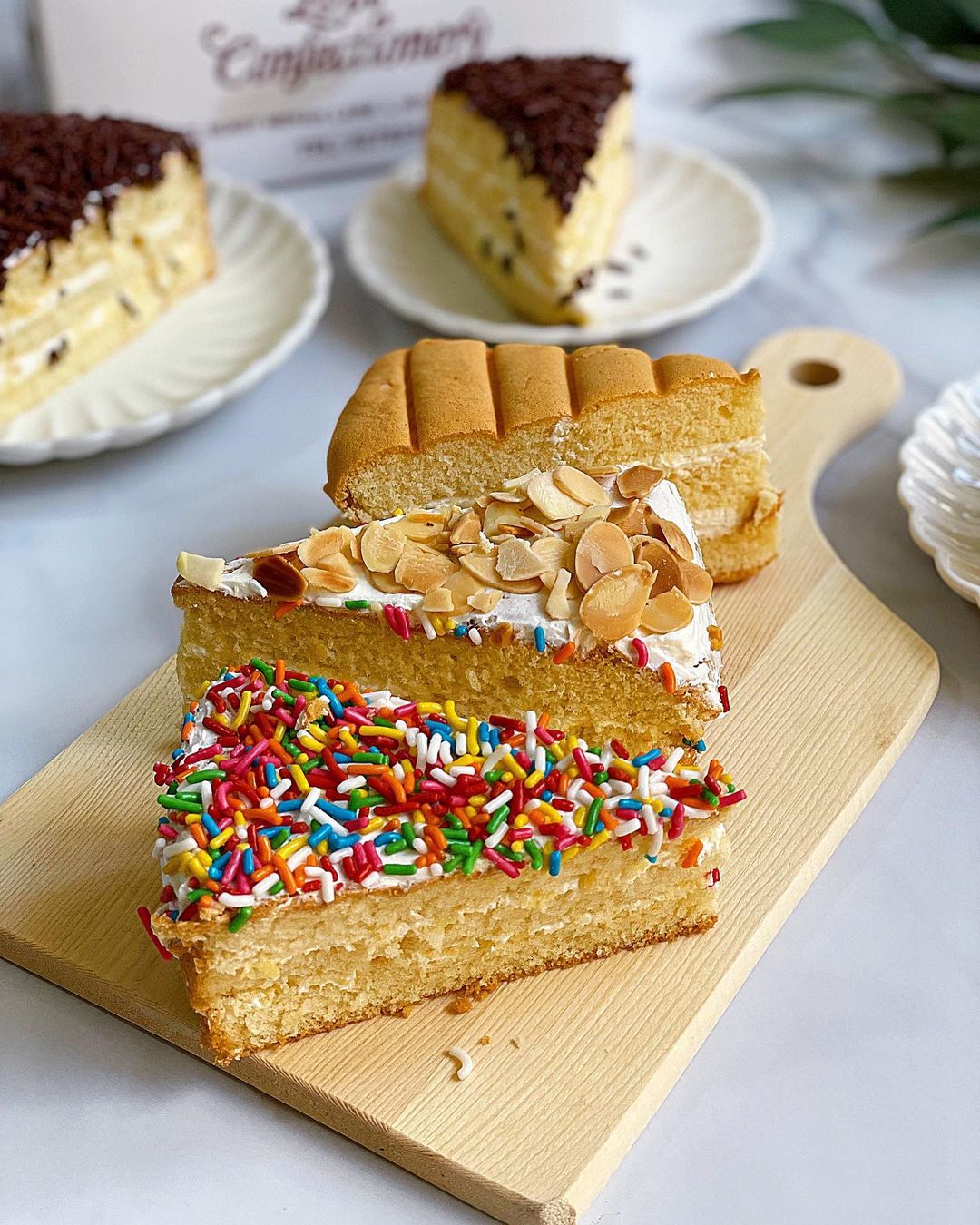 Image credit: @jxeats
Unlike the fancy, modern cakes that we are more accustomed to seeing, the buttercream cakes that Love Confectionery is famous for feature old-school buttercream frosting. It's typically whipped with margarine, rather than butter, allowing them to be shelf-stable at room temperature, and lending them that nostalgic flavour.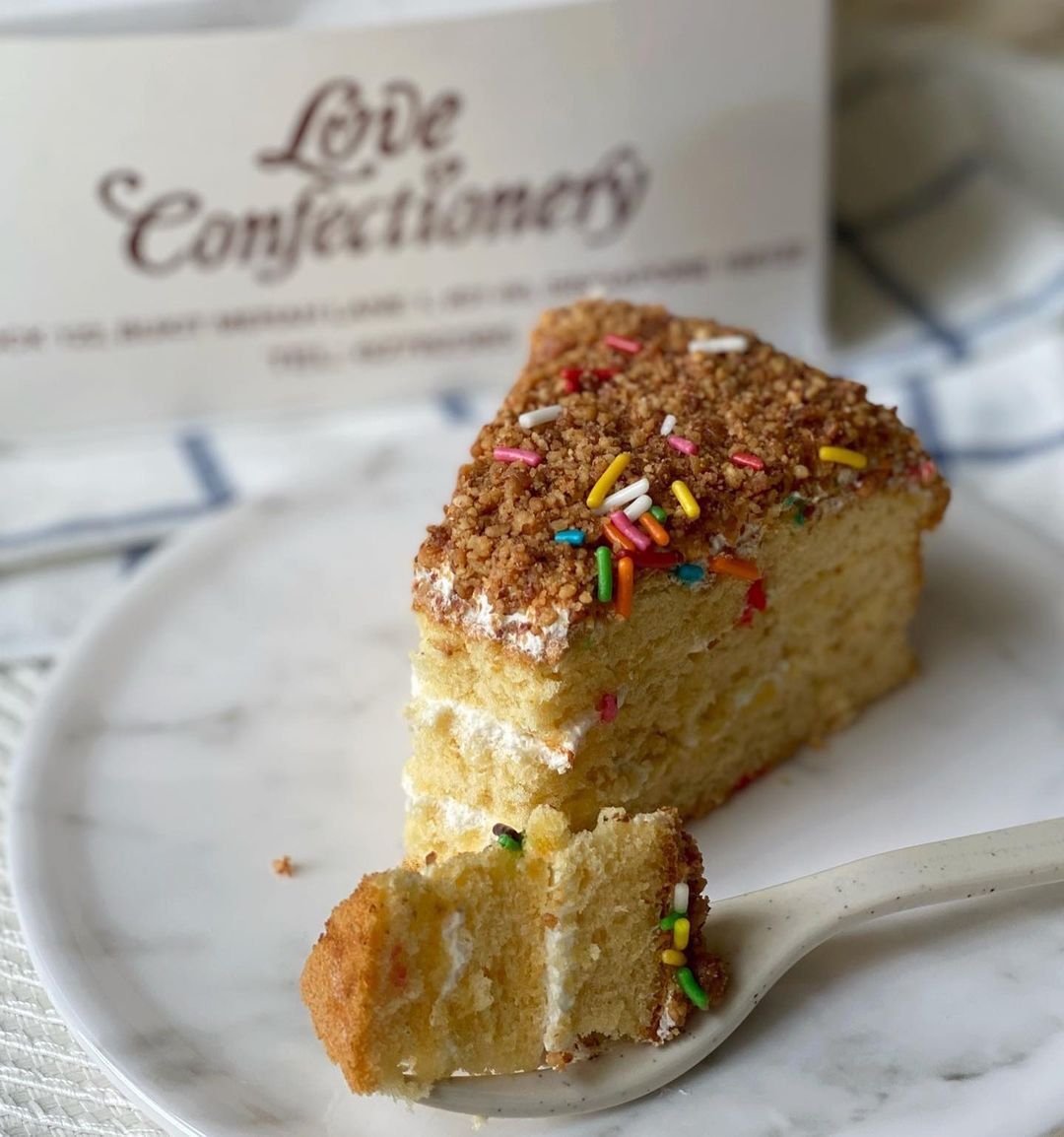 Image credit: @munchkinggs
Each slice of these buttercream cakes is priced at just $1.50, and every piece starts with a base of the same sponge cake, said to be pillowy soft and fluffy. Your choice of flavour is determined by the generous layer of toppings on each slice, of which the most popular is peanut. Here, the sweetness of the cake is balanced by finely ground nuts, which bring a nutty, slightly salty flavour to each bite.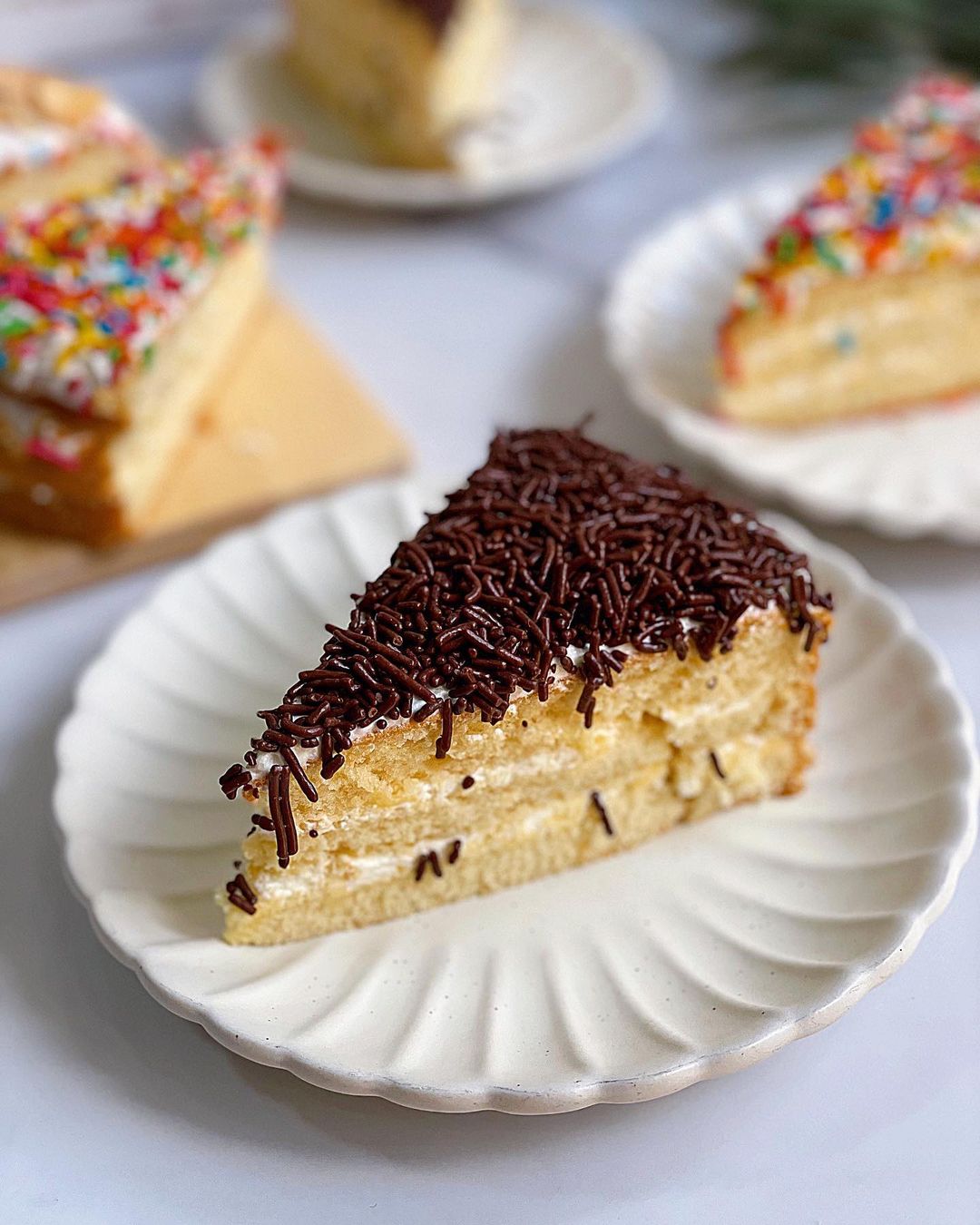 Image credit: @jxeats
Other toppings include chocolate sprinkles, rainbow sprinkles, and almond flakes. Otherwise, go for the classic, whose top is unadorned.
Big Bakery: Old-School Apple Crumble Made By Hand At This 30-Year-Old Bakery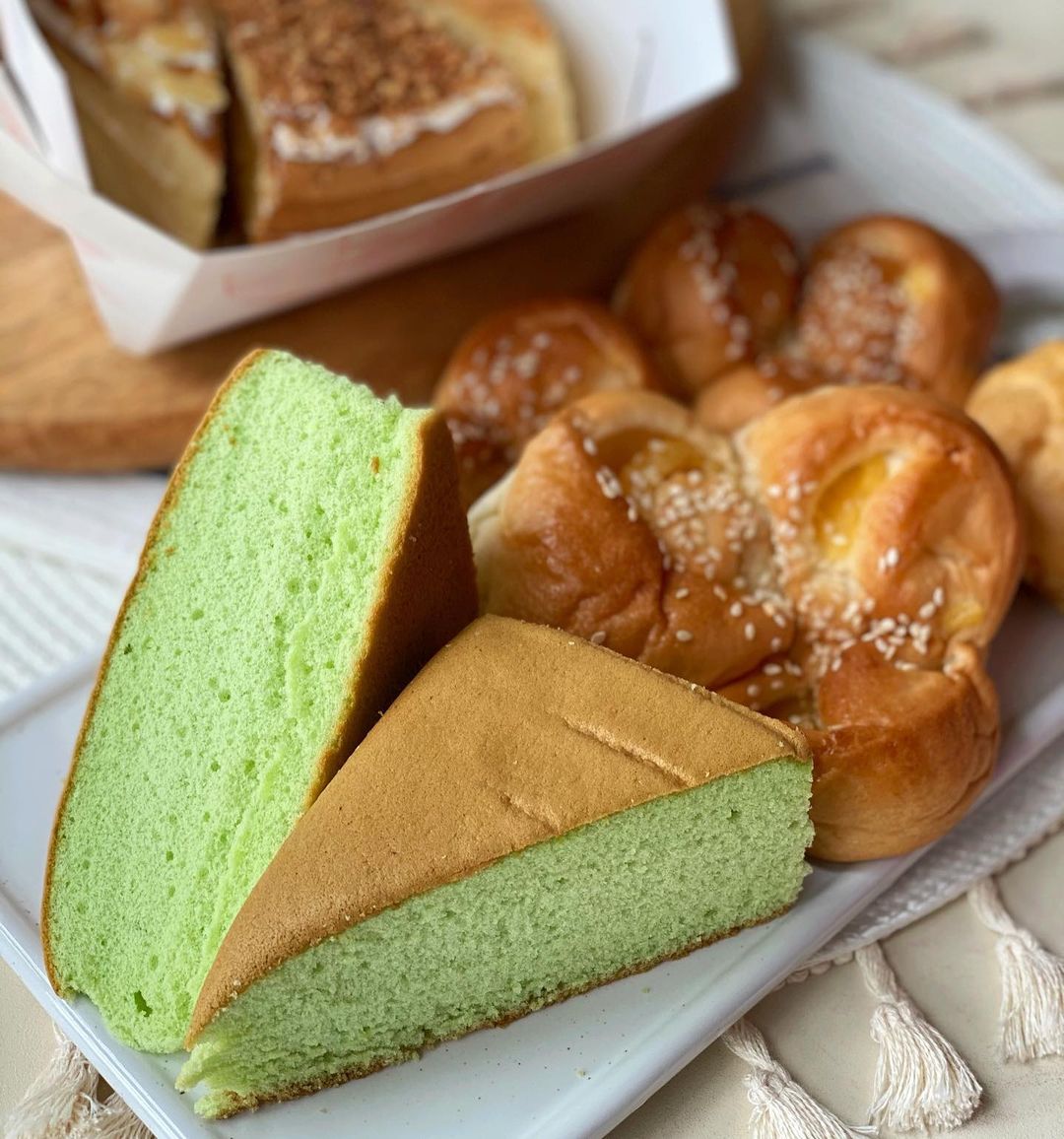 Image credit: @munchkinggs
The bakes at Love Confectionery are said to sell out as early as by 2pm, which is just two hours after they open at noon. Another hot seller is their Pandan Cake ($1), which is meant to be just as cottony soft.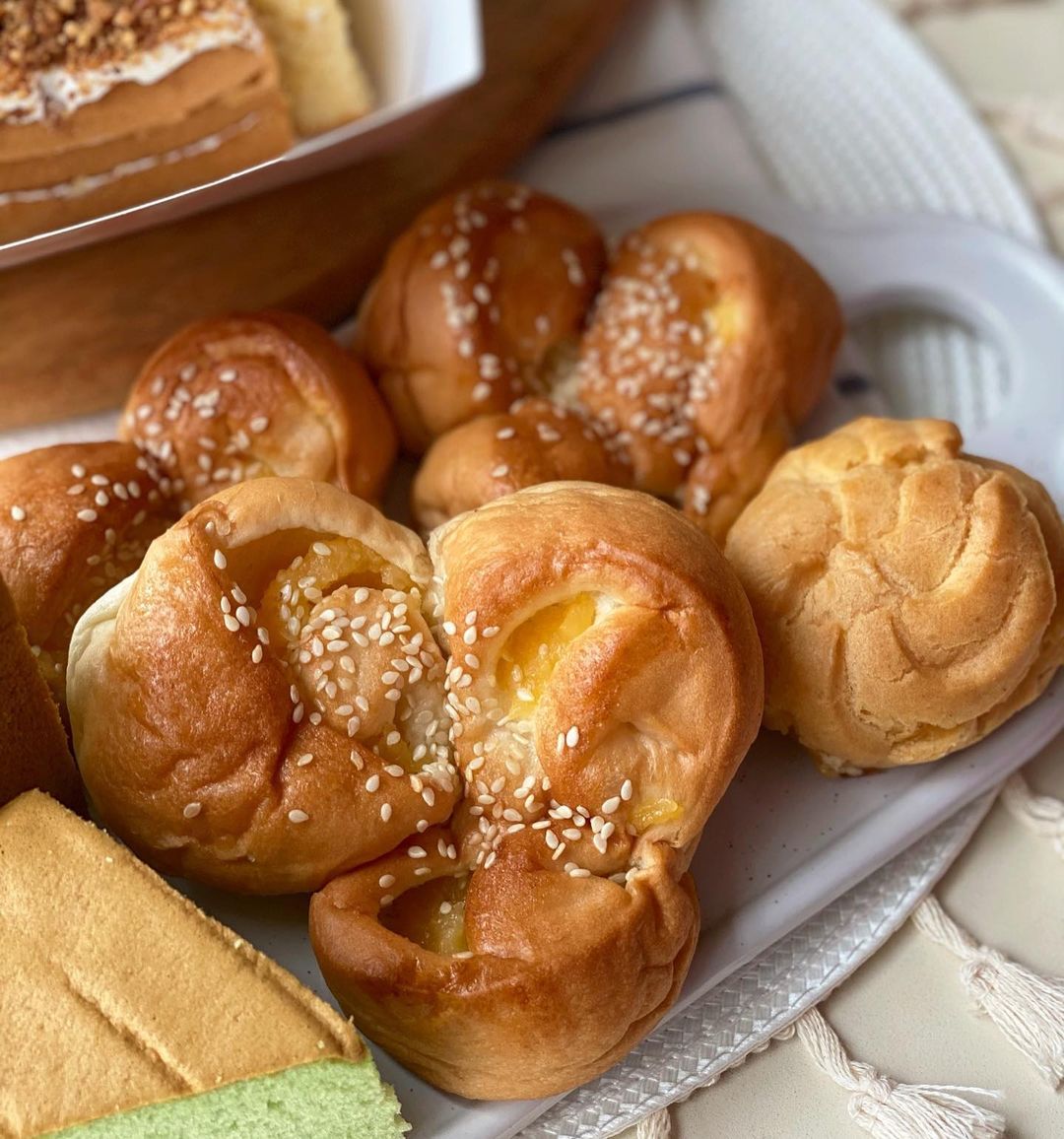 Image credit: @munchkinggs
Yet another fast-moving bake is the Custard Puff ($0.60), filled with bright yellow custard. Similarly priced are the Custard Bun, Cream Puff and Donut, dusted with sugar.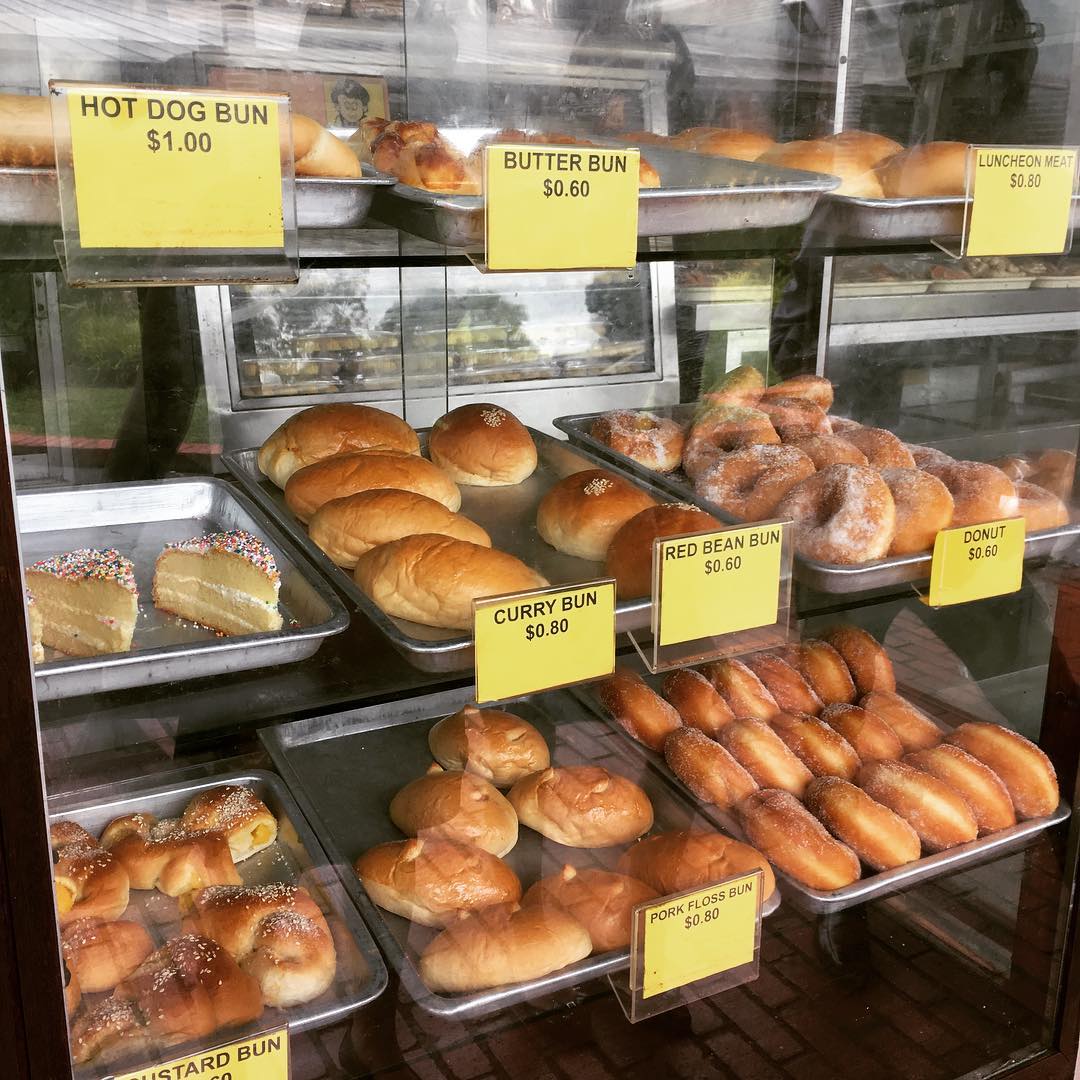 Image credit: @annjoying
Apart from sweet cakes and puffs, you'll be able to stock up on old-school buns that are mostly priced under $1. These are also nothing fancy; you'll get Kaya Bun ($0.60), Blueberry Bun ($0.80), Hot Dog Bun ($1), and the like.
Another old-school bakery that's famous for their peanut cake is Uncle Lee Confectionery, a family-run enterprise that's been baking for more than 35 years! Otherwise, read our story on Big Bakery, another decades-old institution that's well-loved for their handmade apple crumbles.
Address: 122 Bukit Merah Lane 1, #01-60, Singapore 150122
Opening hours: Mon-Sat 12pm to 6pm, Sun 10:30am to 1pm
Tel: 6278 2385
Website
Love Confectionery is not a halal-certified eatery
Uncle Lee Confectionery: Family-Run Bakery With Over 35 Years Of History Reopens In Bugis
Feature image adapted from @sumfel3, @jxeats, @dorimingo813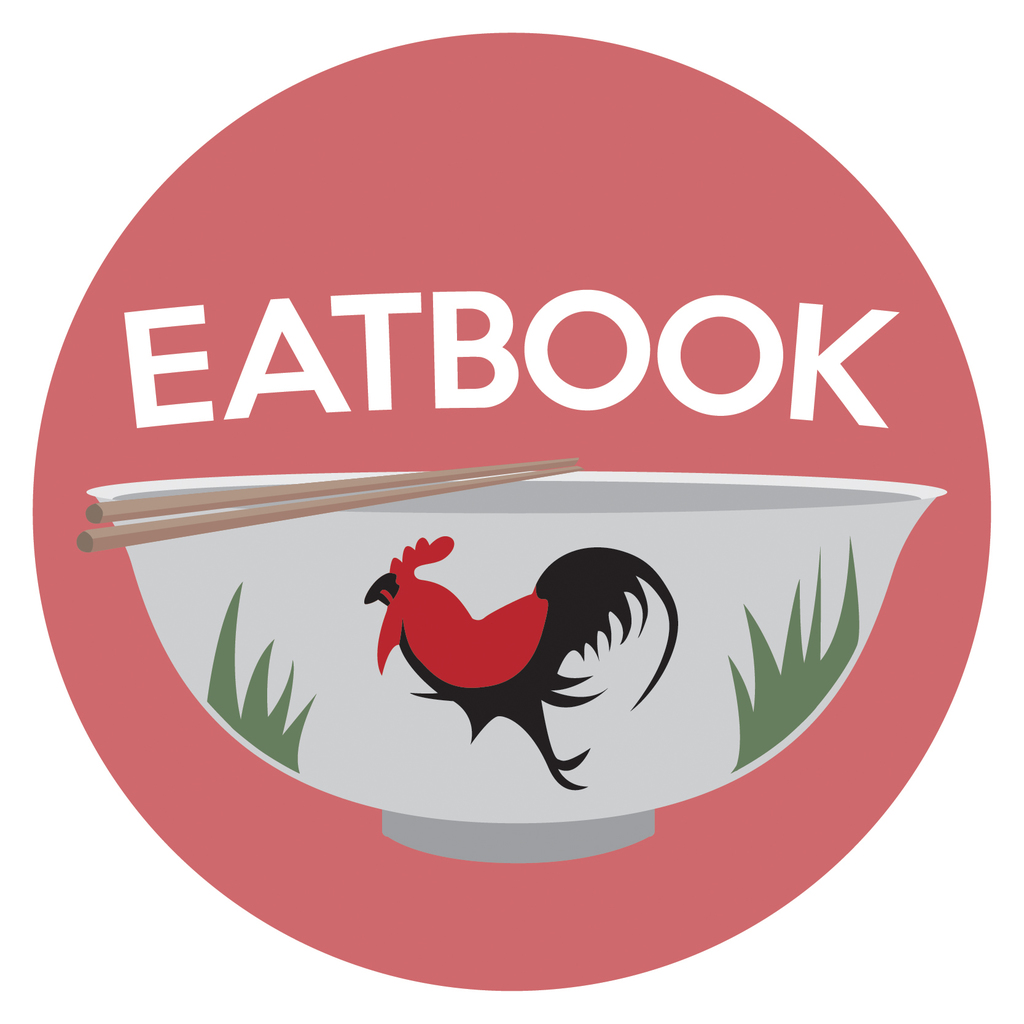 Drop us your email so you won't miss the latest news.