Maguro-Donya flies unagi in through ANA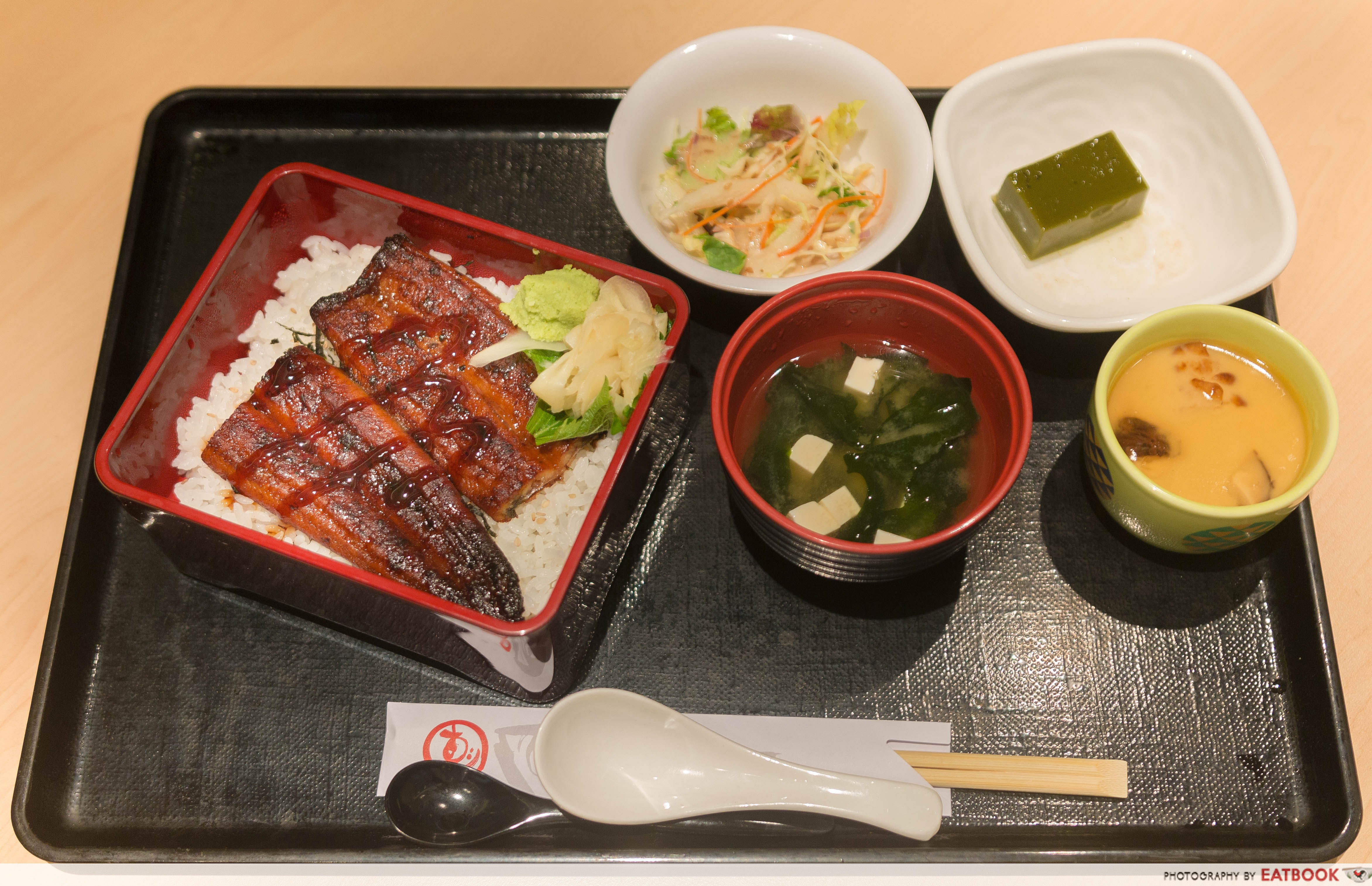 Once you've been to Japan, it's difficult to find a restaurant back in Singapore that can give you the same experience and quality. This is especially so when it comes to highly sought-after seafood such as unagi and sashimi. But I've found a place that comes close to what you would get in Japan – Maguro-Donya.
Recently, they've teamed up with Yamada Suisen – one of Japan's top eel breeder and wholesaler – as well as All Nippon Airways (ANA) to bring in unagi. These eels are bred in fresh underground water and have never come in contact with chemicals.
Food at Maguro-Donya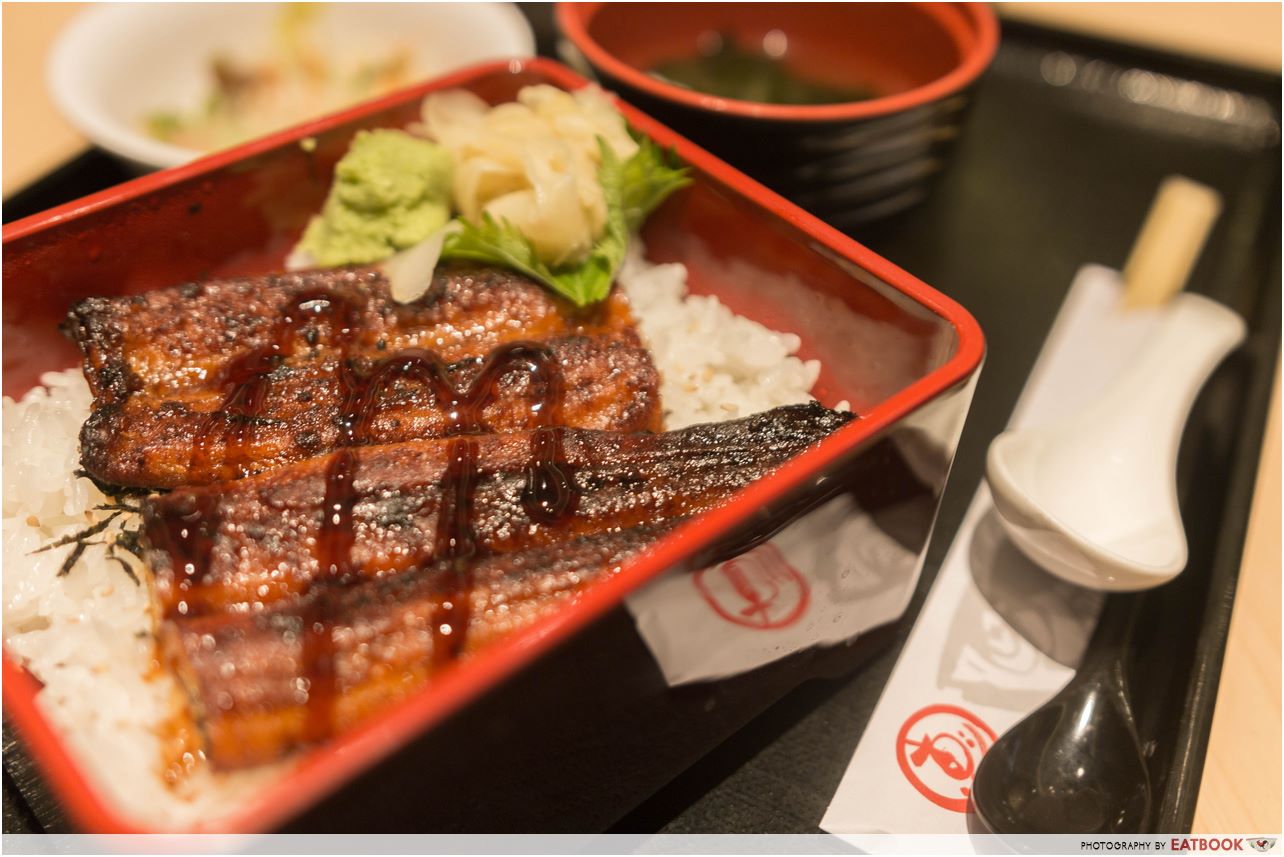 In a bento box, two glistening pieces of unagi laid atop a bed of fluffy Hokkaido rice with a side of wasabi and pickled ginger. Una Jyu ($35.80++) gets you this, a bowl of miso soup, a small salad, chawanmushi, and a dessert of the day. I tried the unagi first, and it fell apart in my mouth with an explosion of flavours. Savoury and smoky, the unagi was balanced out with a tinge of sweetness from the sauce.
And it wasn't just its taste that impressed me. It was smooth in my mouth, and there wasn't a muddy taste that accompanied the unagi – something you'd find at some places. The fillet was sufficiently thick, and more than enough to polish off all my rice.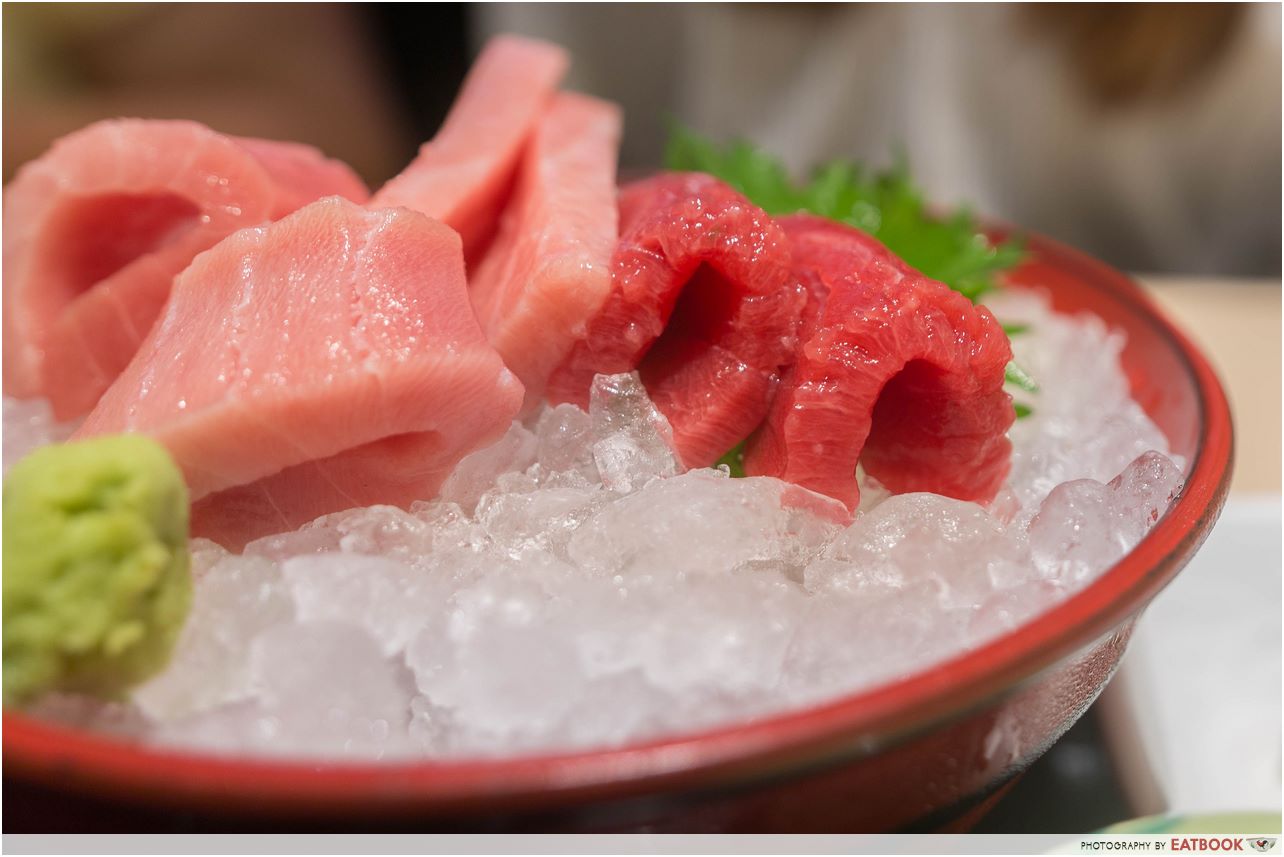 If you want something a little more luxurious, top up a couple of bucks and get their Una Jyu Sashimi Set ($42.80++). You'll get the same set above with a smaller piece of unagi, and thick cuts of tuna. You get akami (the usual slice used in sushi and sashimi), chutoro (fatty tuna), and otoro (the fattiest part of the fish).
The slices of otoro were beautiful. I barely had to chew on them and in that moment, I felt like I was back in Japan. They stole the spotlight from the unagi for a bit and I'm not surprised, since the restaurant is named Maguro-Donya, after all.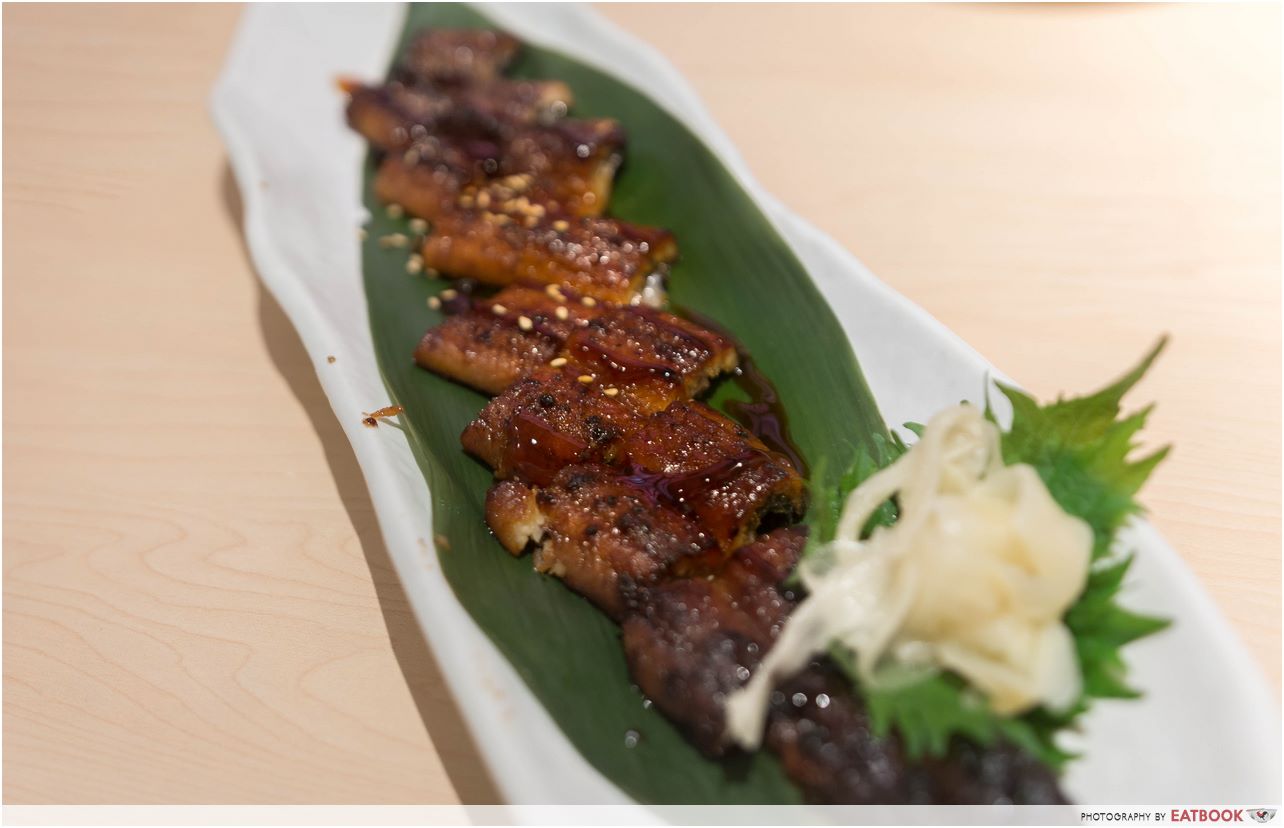 Of course, if you're an ultimate unagi fan, go all out and order the Unagi Tsunami ($32.80++). I like unagi, but it became apparent that this was too much for me as I quickly became overwhelmed by the strong flavours after the first few slices.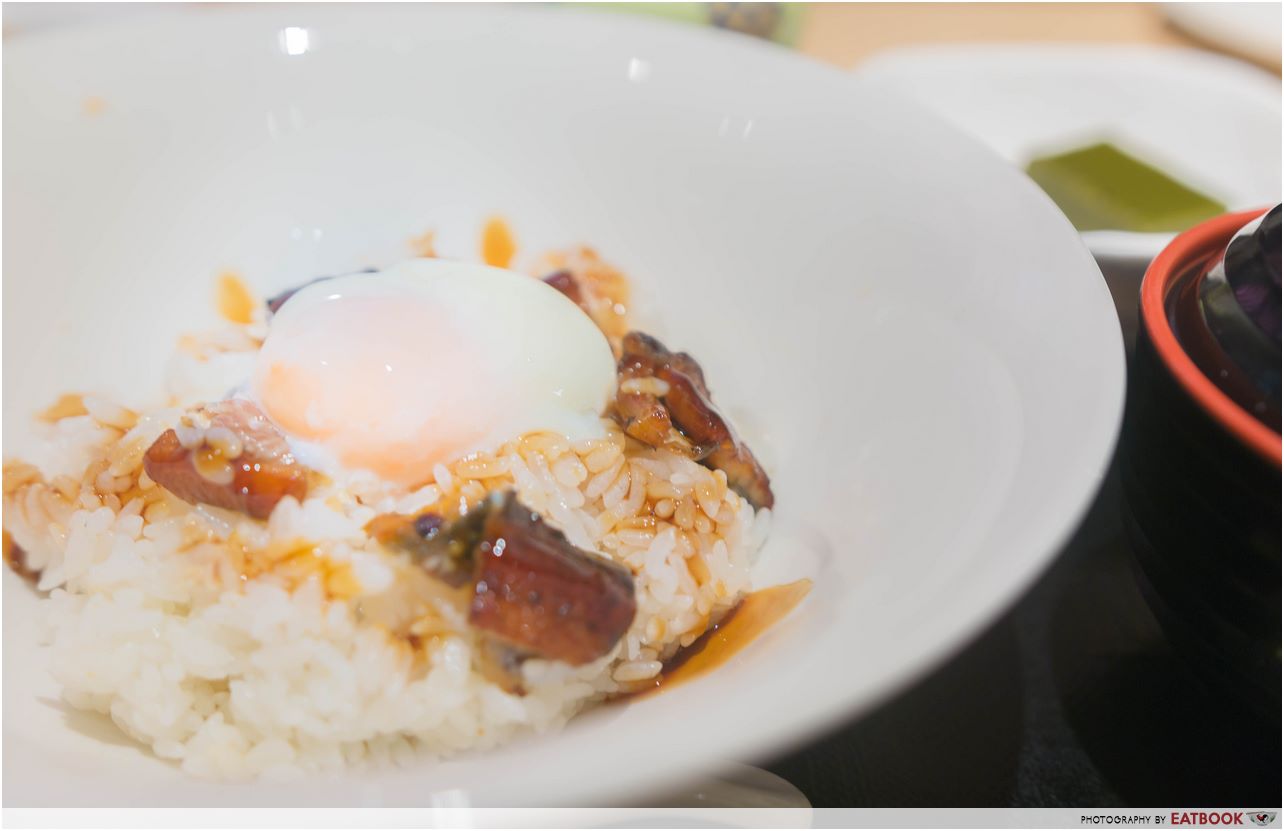 Unagi Meshi ($28.80++) had slices of unagi scattered throughout the bowl of rice and was topped with an onsen egg. You'll get a small portion of grated mountain yam to mix into the rice, which makes it easier to swallow. While I enjoyed it, the slimy texture of the grated yam might not be for everyone.
Ambience at Maguro-Donya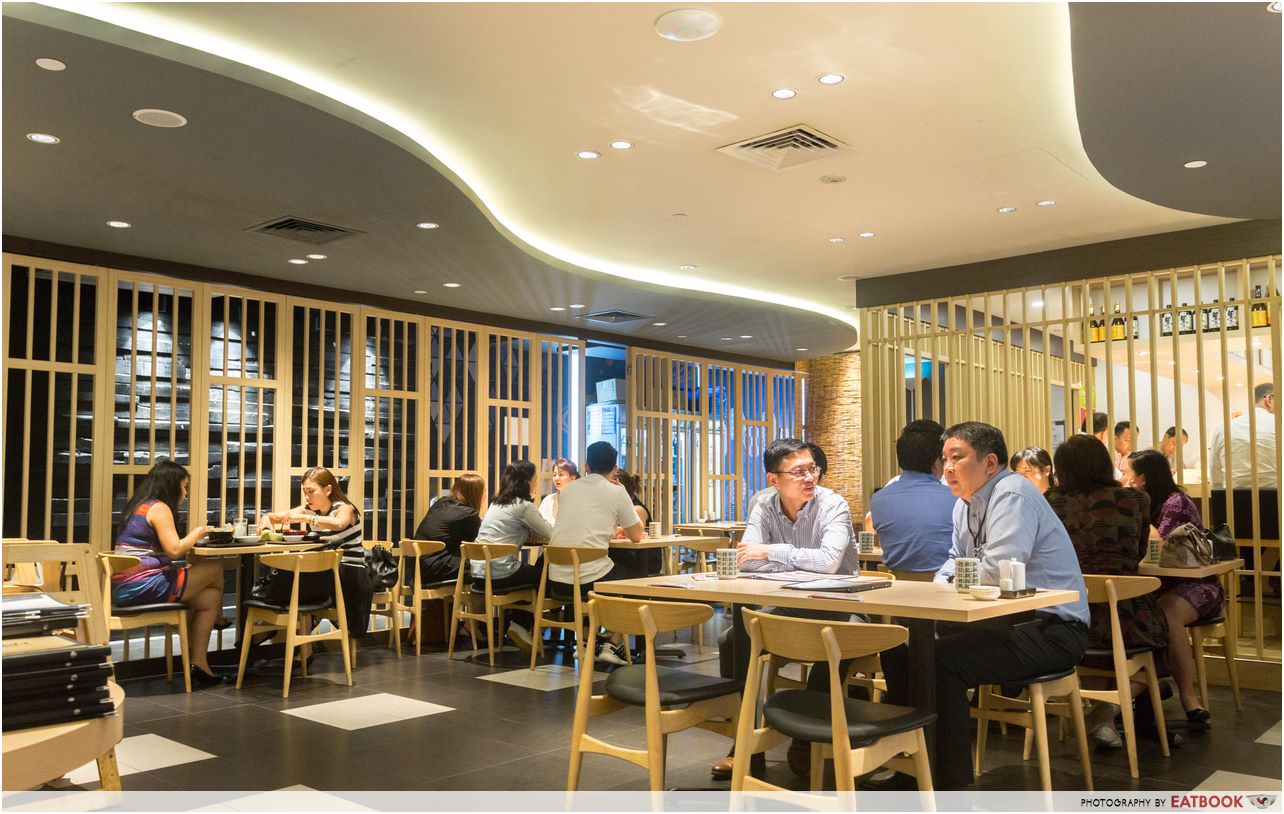 With warm light and a wooden theme, Maguro-Donya felt homely. You get the option of regular seats, cosy booth ones that we sat at, or counter seats.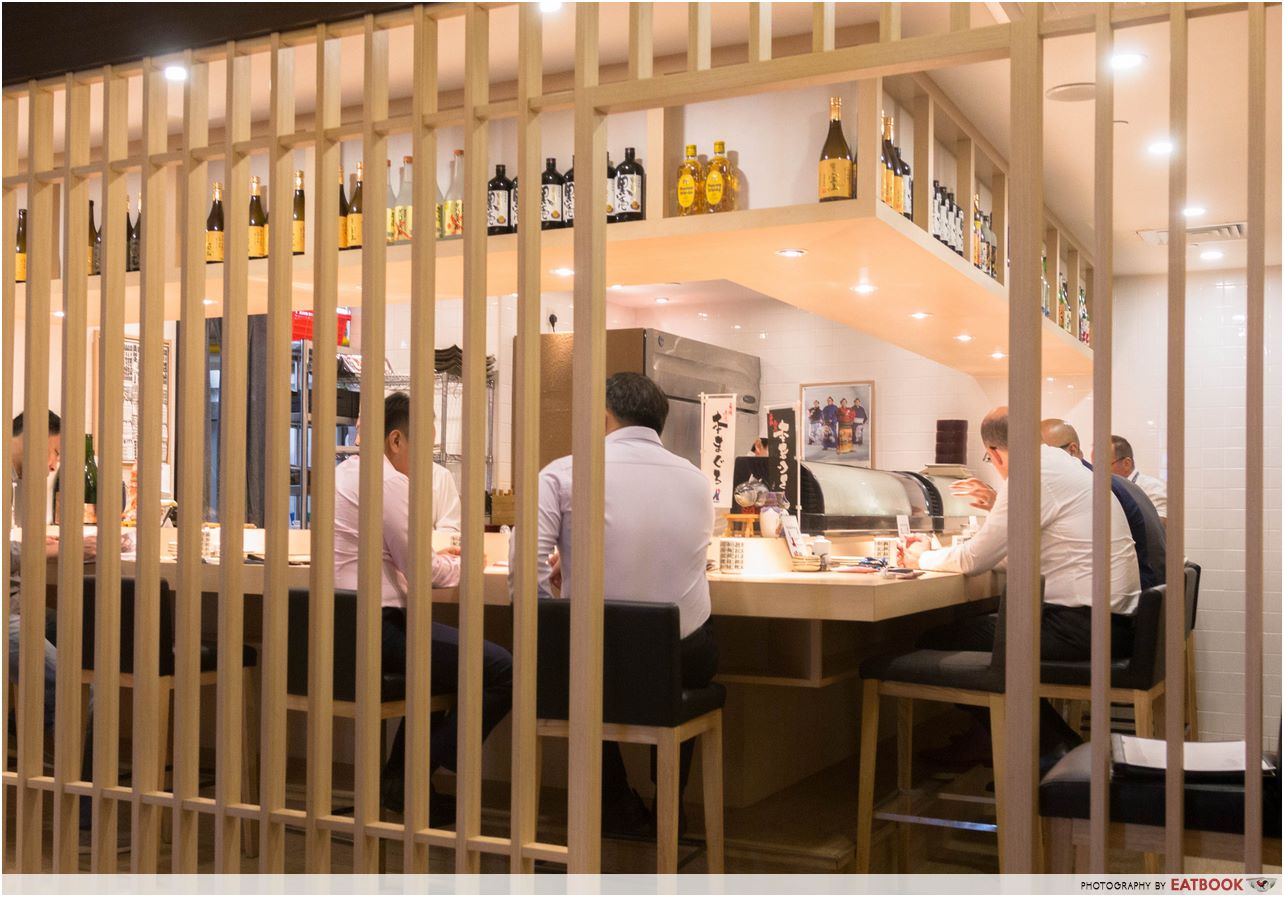 These were my favourite seats of the house since you can watch the chefs prepare sushi and soak up the ambience.
The verdict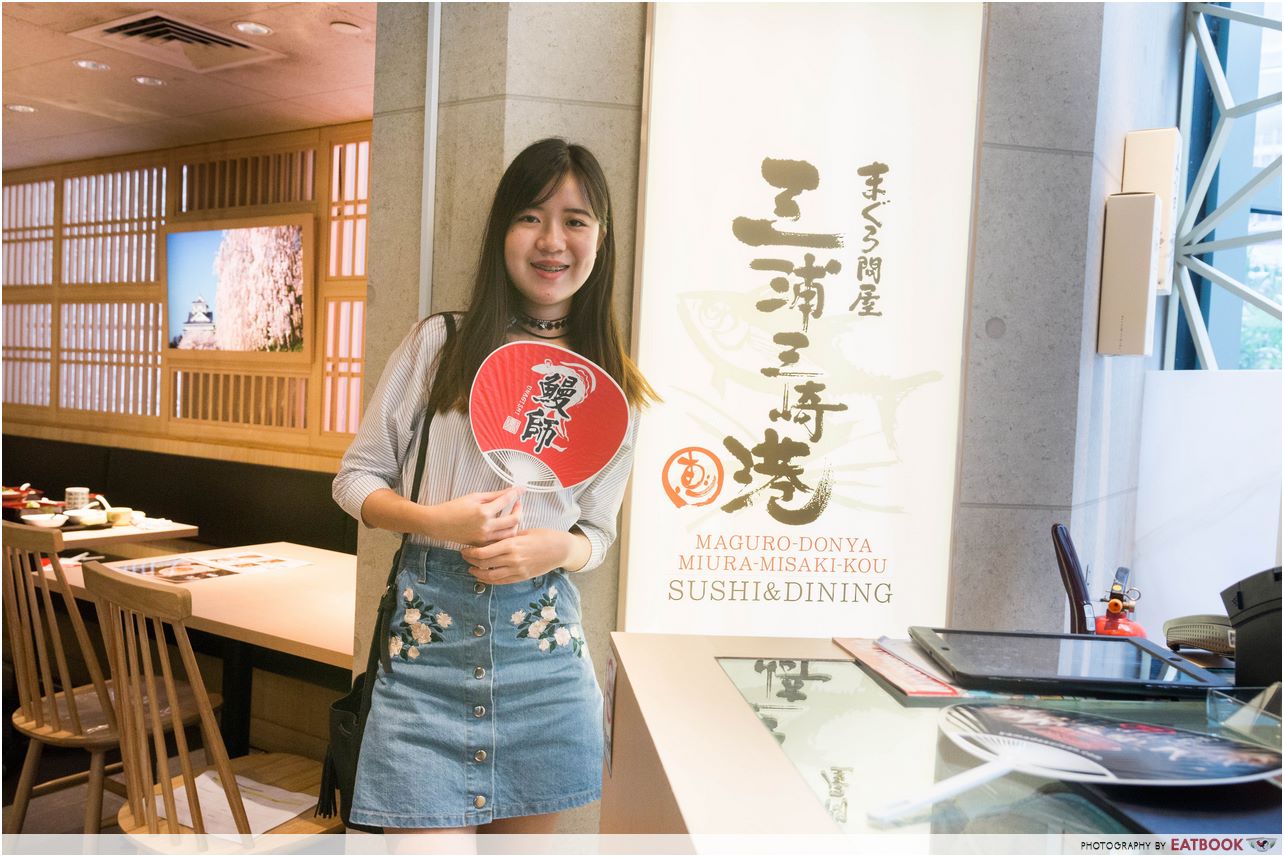 If you're looking for a memorable unagi and sashimi experience, Maguro-Donya is the place for you. Prices may seem a little steep, but you can be assured you're served premium ingredients, which are well worth the price. Save this place for your next special occasion! For unagi don that's easier on the wallet, check out Kazan Japanese Cuisine, Man Man Unagi Restaurant, or Katanashi.
Address: 3 Temasek Boulevard, #03-314, Suntec City Mall, Singapore 038983
Opening hours: Daily 11am to 2:30pm, 5:30pm to 11:30pm
Tel: 6684 5054
Website
This was a media tasting at Maguro-Donya.
Summary
Pros
– Premium and fresh ingredients
– Unagi and sashimi were well executed
Cons
– Expensive
Recommended Dishes: Una Jyu Sashimi Set ($42.80++)
Operating Hours:
Daily 11am to 2:30pm, 5:30pm to 11:30pm
Tel:
6684 5054
Address: 3 Temasek Boulevard, #03-314, Suntec City Mall, Singapore 038983