Marks & Spencer for Christmas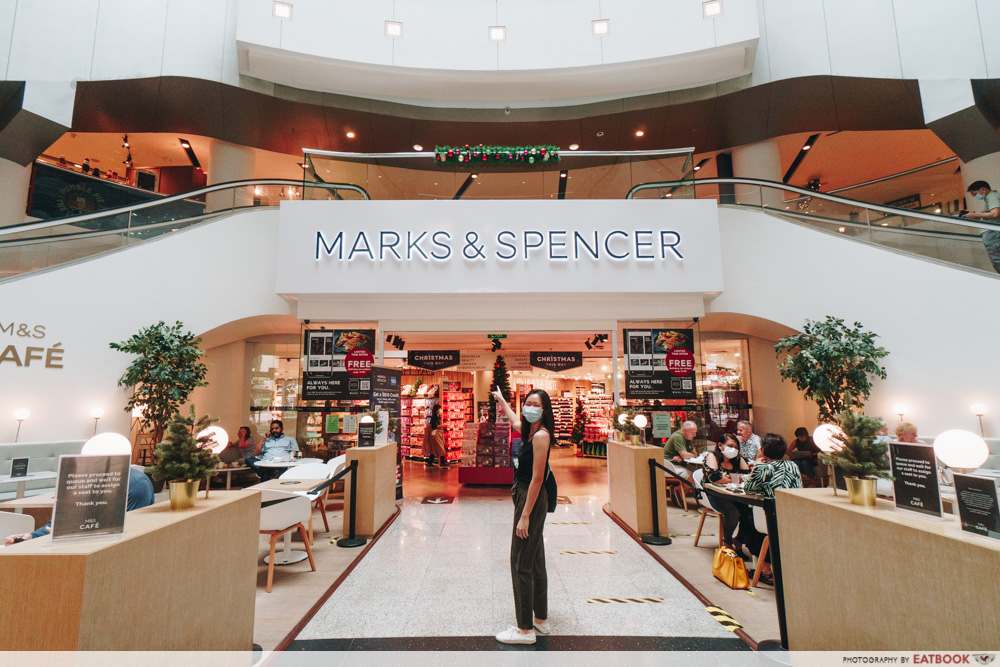 The season of gifting is here again, and here's a cheat sheet for gift ideas to meet your Secret Santa budget, or goodies to cheer up the grouchiest Christmas Grinch. Lessen the drudgery of mass Christmas shopping at Marks & Spencer this year with their range of sparkly festive chocolate boxes, liquor, biscuits and more.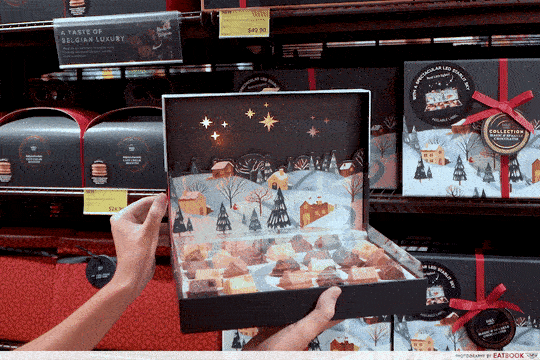 To start off, something with the most glitz is their Home Is Where The Heart Is Light Up Chocolate Box ($64.90) box, which comes with adorable mini chocolate houses and an interactive lid that lights up when opened. Enjoy the dark, milk, and white chocolate houses with the twinkling mood of the starry lit-up backdrop. 

If you're looking for a more affordable option, there's also a Gingerbread Musical House ($24.90) or Shortbread Light-up House ($24.90) tin filled with adorably-shaped all-butter biscuits instead.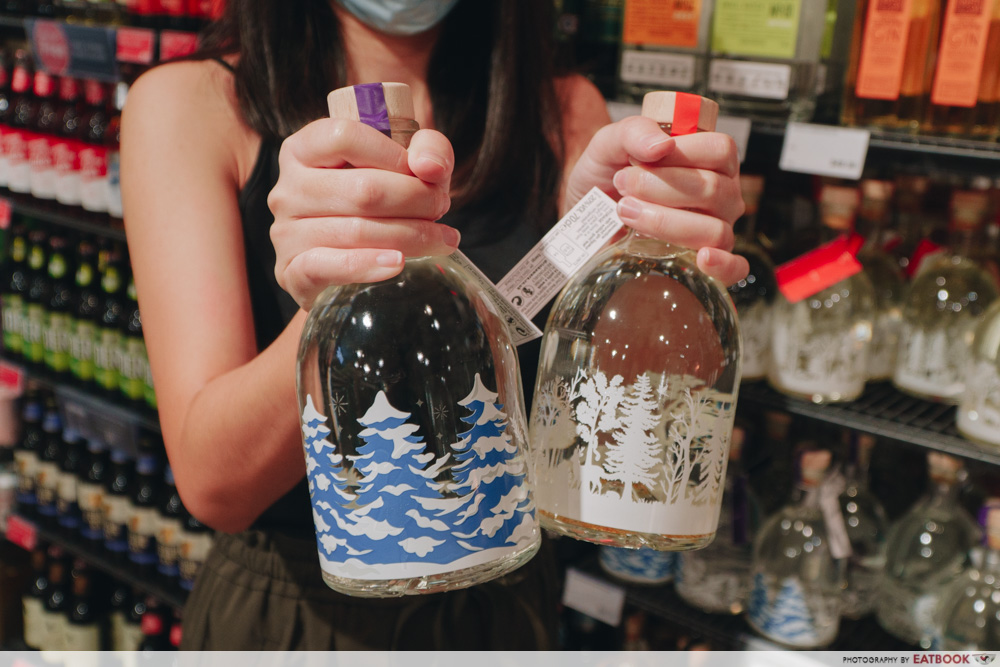 Collectable gin bottles are getting hip now, and none better to gift a gin-lover are their frosty Clementine Light Up Snow Globe Gin Liqueur and Spiced Sugar Plum Light Up Snow Globe Gin Liqueur, priced at $89.90 each.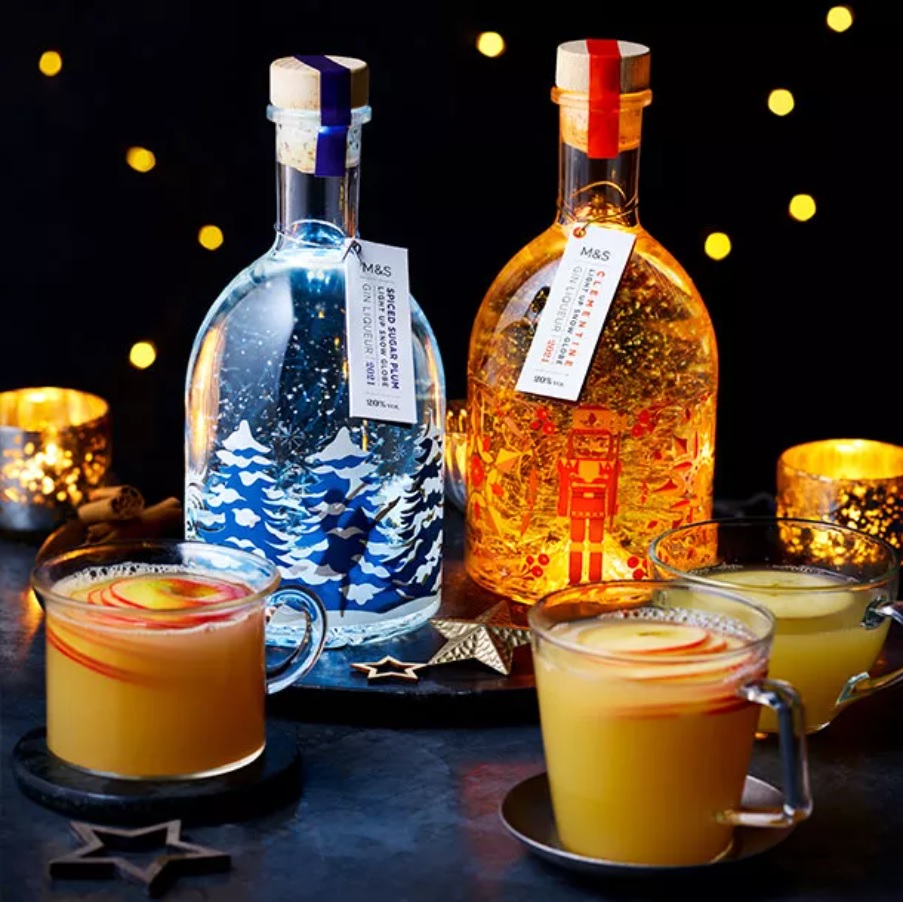 Modelled after snowy scenes of white Christmas, these eye-catching bottles will light up in hues of blue or orange—an Instragrammable centrepiece on the feasting table.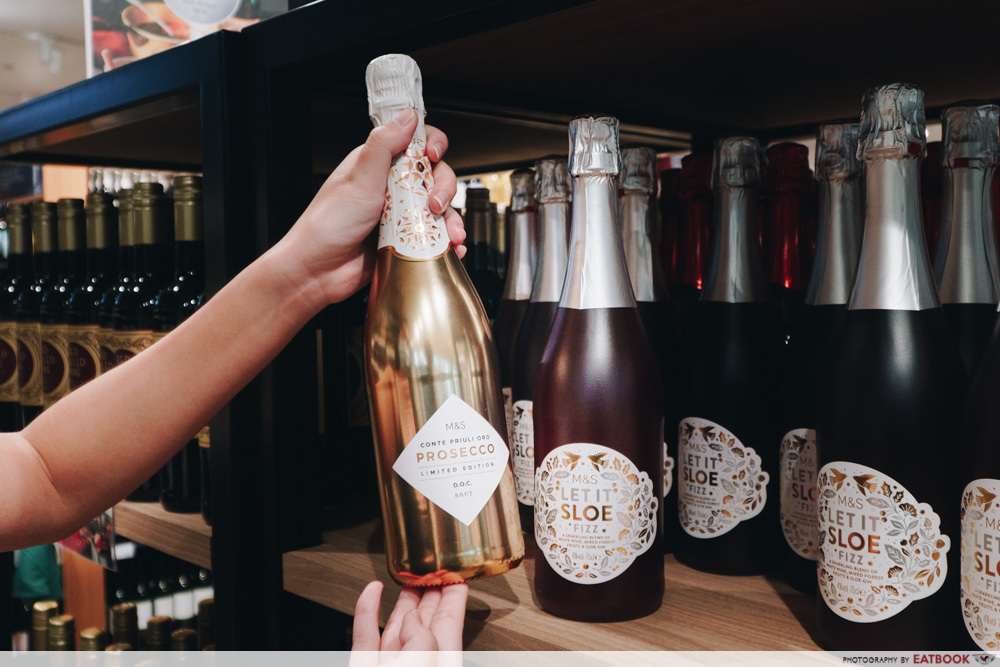 Options more friendly on the wallet also include M&S's Christmas Limited Edition Conte Priuli Oro Prosecco ($39.90) and non-alcoholic Let it Sloe Fizz ($29.90) for guests who want to enjoy something bubbly without the buzz.
Get jolly and buy a minimum of four bottles of any wine, champagne, and sparkling wine, and take a whopping 20% off each one in-store and via M&S Singapore App!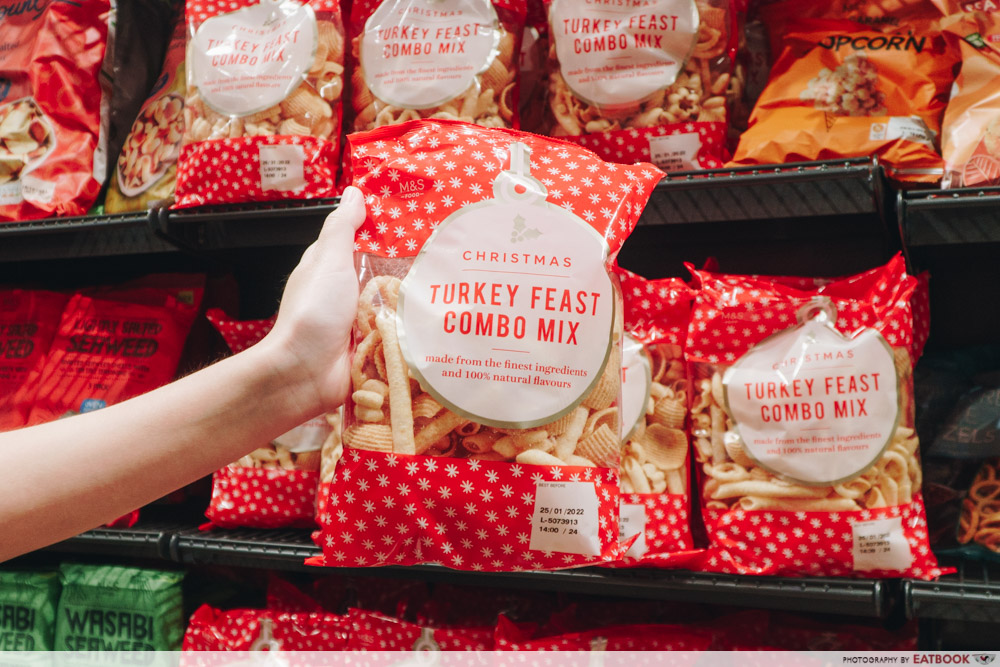 While you deck the halls with boughs of holly, don't forget to deck the food table with nibbles before the real feasting starts. A clever addition is the Turkey Feast Combo Mix ($8.90) for savoury munchies to whet your appetites.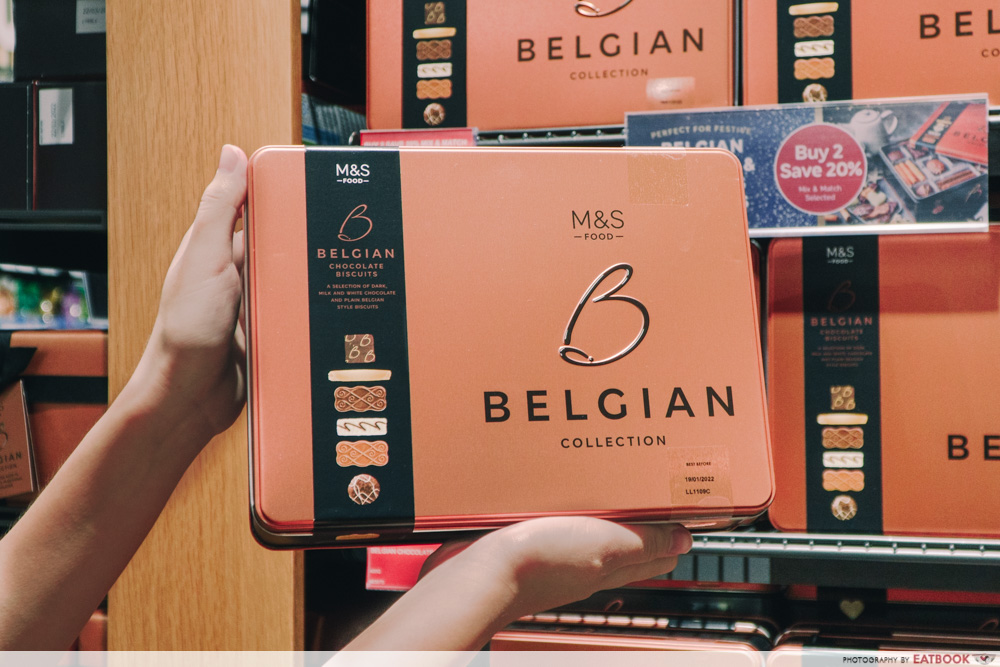 For treats to end the meal on a sweet note, serve your guests with a chic assortment of Belgian Chocolate Biscuits. They are great by themselves or, as some prefer, served with a glass of milk. Take 20% off the usual price of $34.90 when you purchase any two 400g tins.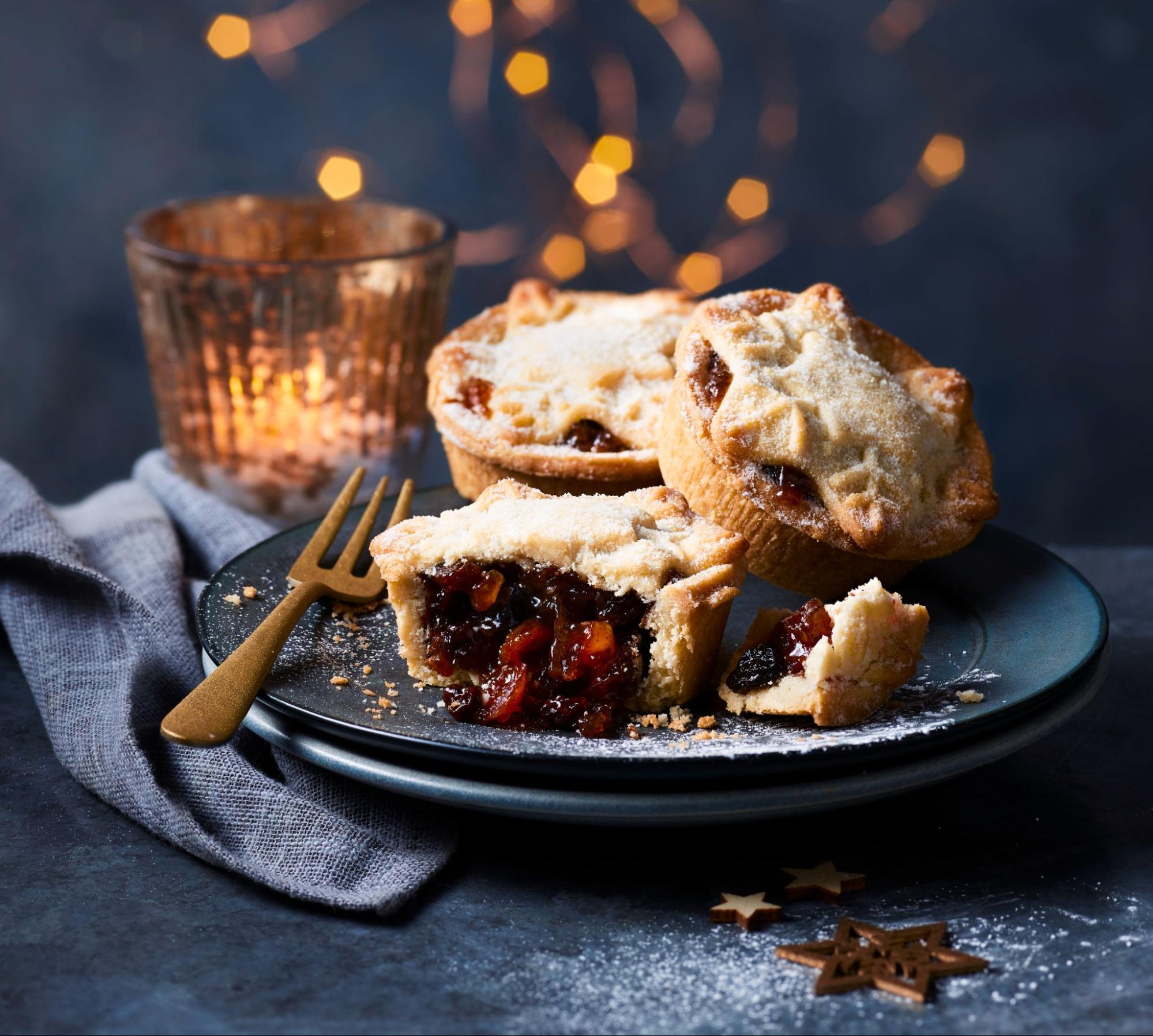 A warm dessert to end the festivities would be some Christmas mince pies with their sticky and fruity filling. A promo to check out is their Collection Mince Pies which you can mix and match to enjoy 20% off a minimum purchase of two crumbly, starry pies.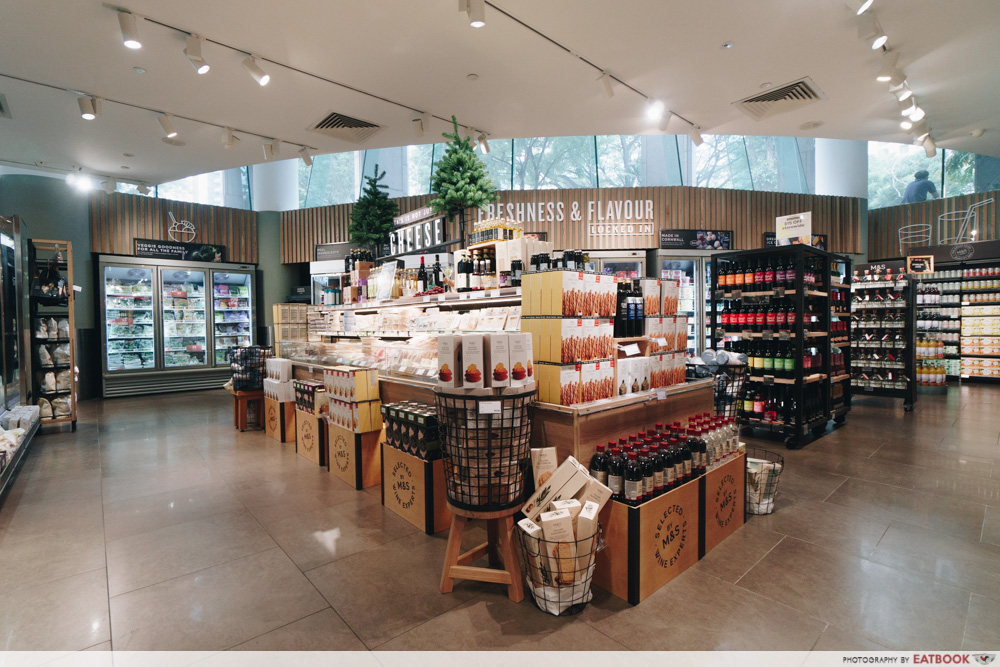 True foodies can also check out more info on the biggest M&S Food Hall in the newly revamped Wheelock Place here. There's a whole chiller of cheeses as well as a range of organic and plant-based products to look forward to.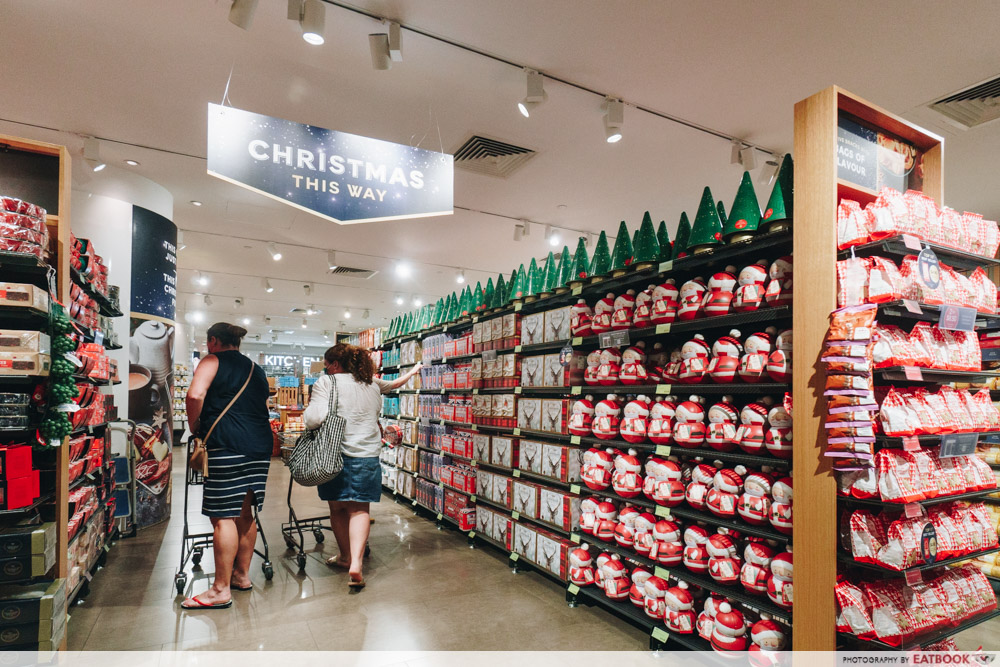 There are tons of other sparkly tins and magical light-up boxes that are worthy of a visit to the M&S outlets. If you're one who hates the chore of lugging your loot home, download the first M&S App to get your purchases delivered directly to the doorstep! Available for both iOS and Android phones, this app is the solution to an easy and fuss-free shopping experience.
Photos taken by Ian Sim.
This post was brought to you by Marks & Spencer.