Martabak Bangka Ceria in Batam has Nutella and cheese flavours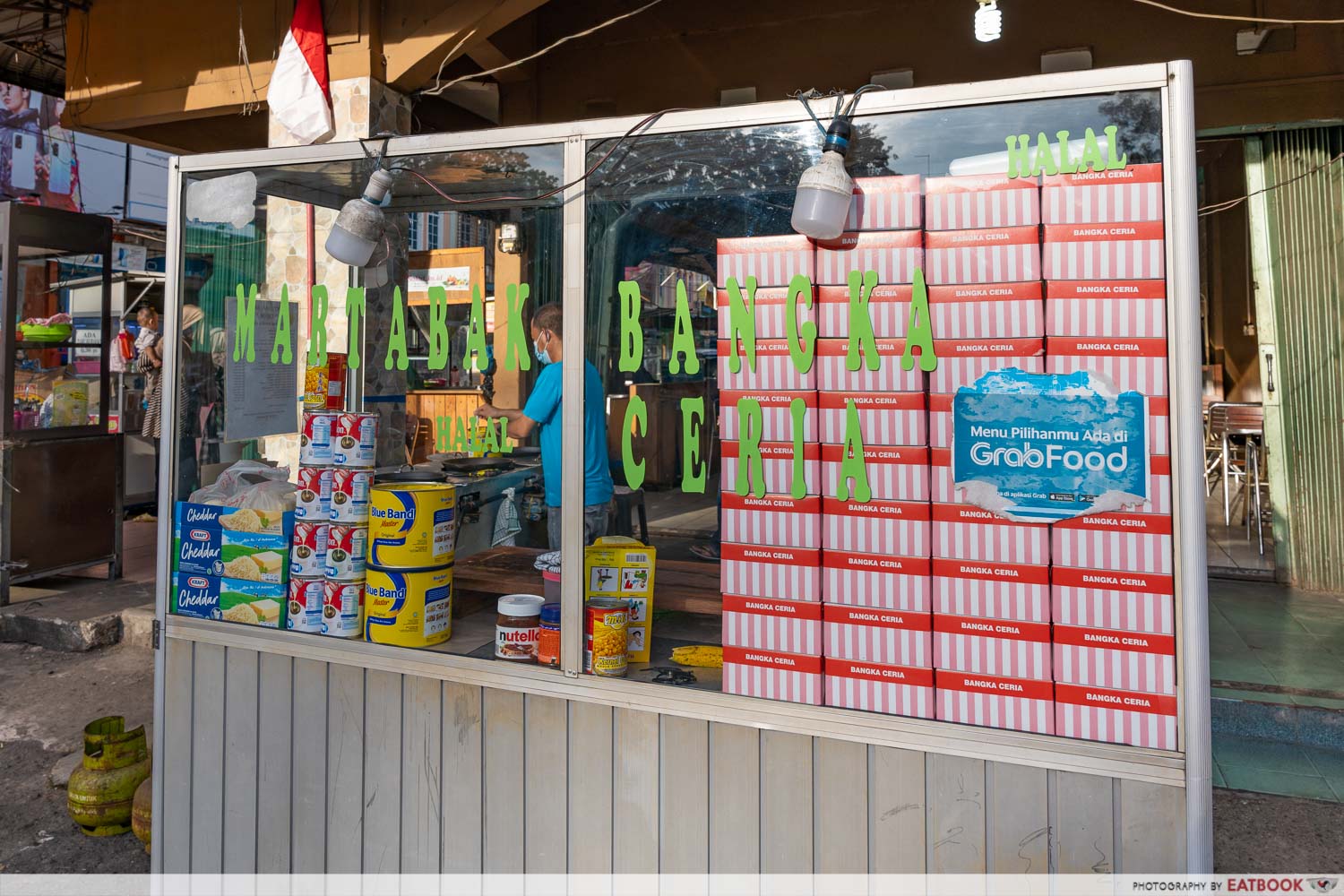 When it comes to sweet martabak—also known as min jiang kueh in Singapore—few stalls in Batam are as iconic as Martabak Bangka Ceria. You'll find it at the side of the road, a 13-minute drive from Batam Centre Point International Ferry Terminal.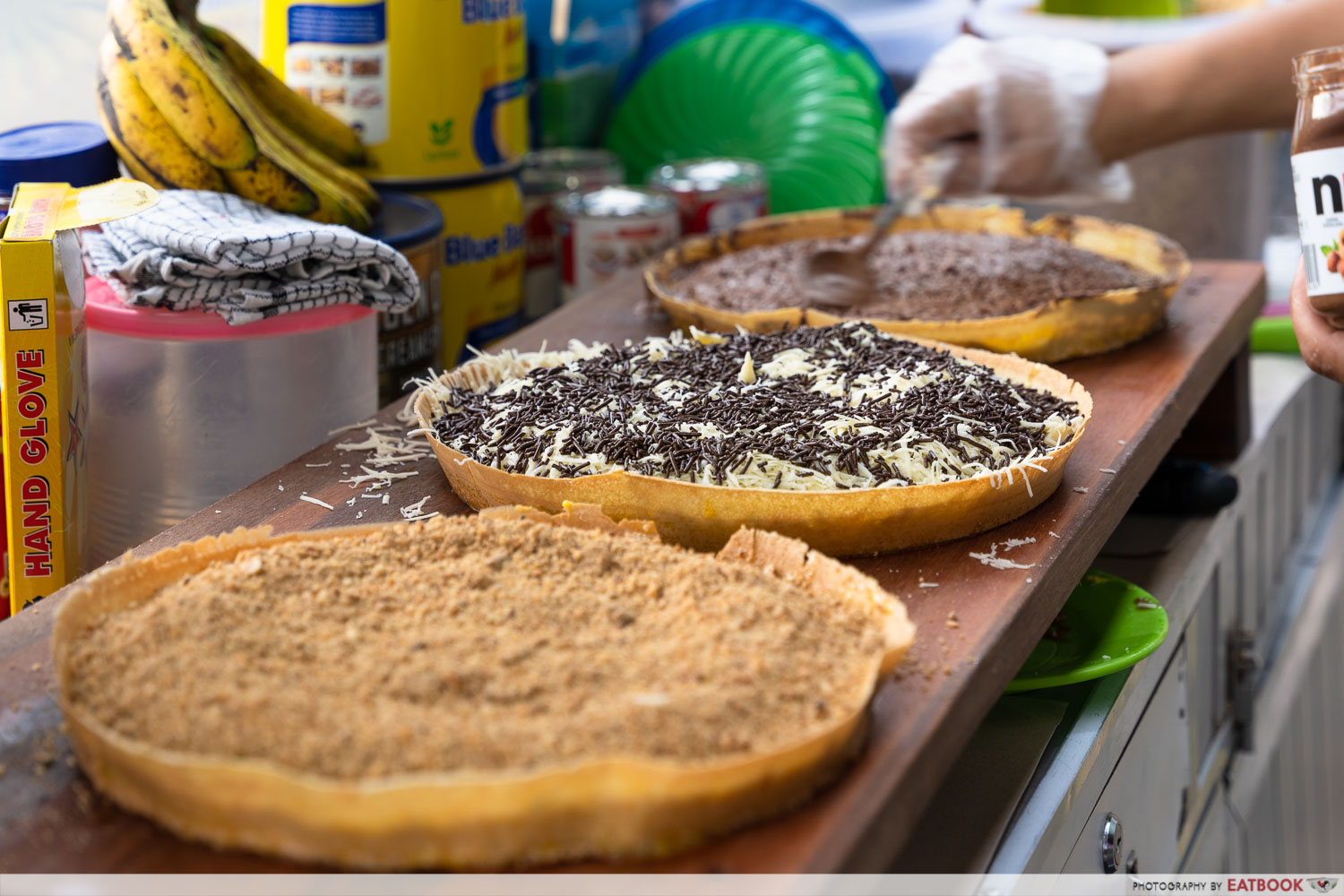 Their fluffy pancakes tend to be quite sinful, with tons of condensed milk and other ingredients used to make these highly buttery and fragrant snacks. As you can see in the picture above, the martabak are absolutely drowning in ingredients such as shredded cheese and chocolate sprinkles. The health-conscious may wince at the sight of that, but for those who are all about decadent snacks, these pancakes will be immensely satisfying to eat.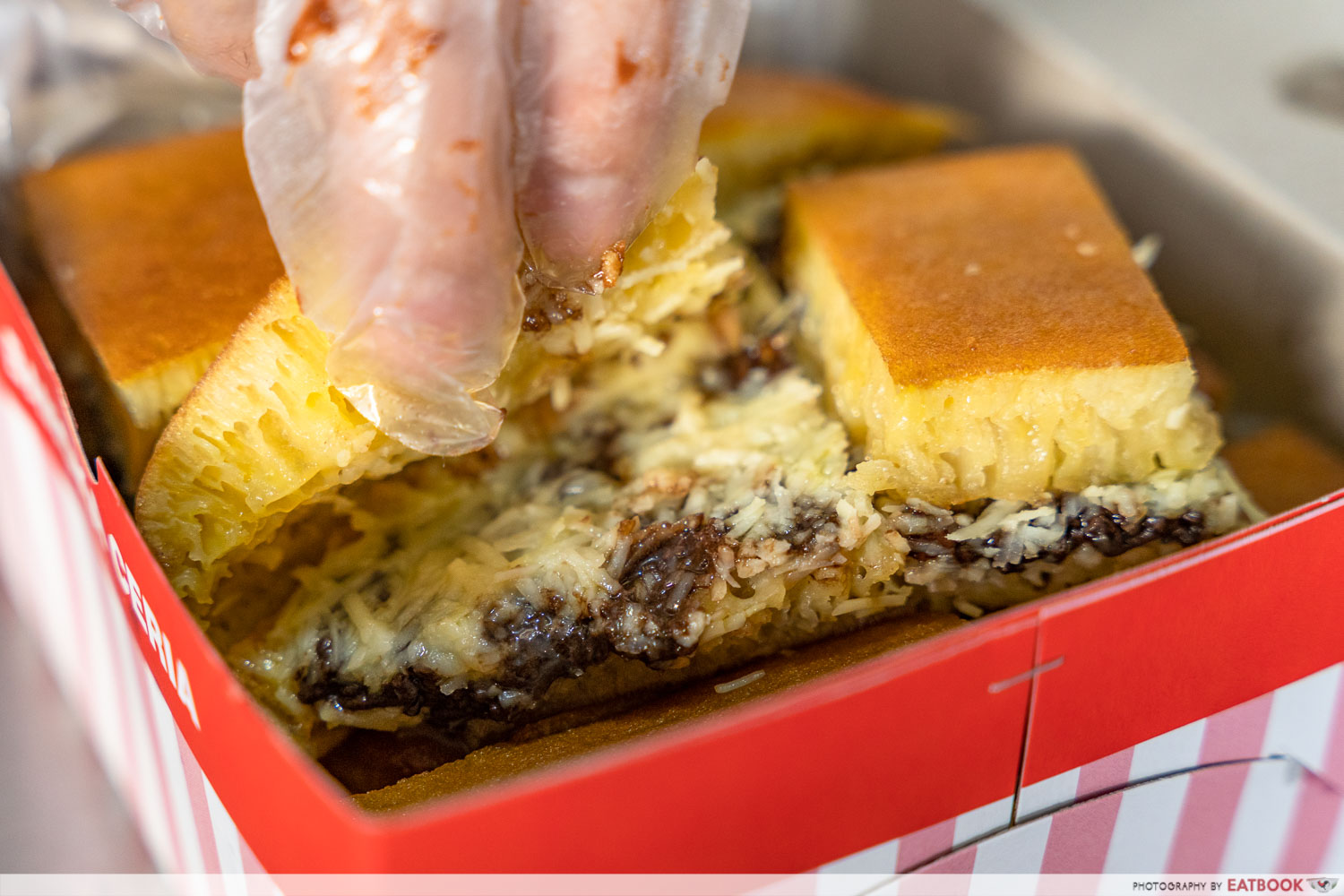 Each box of martabak gets you a large serving of pancakes, too.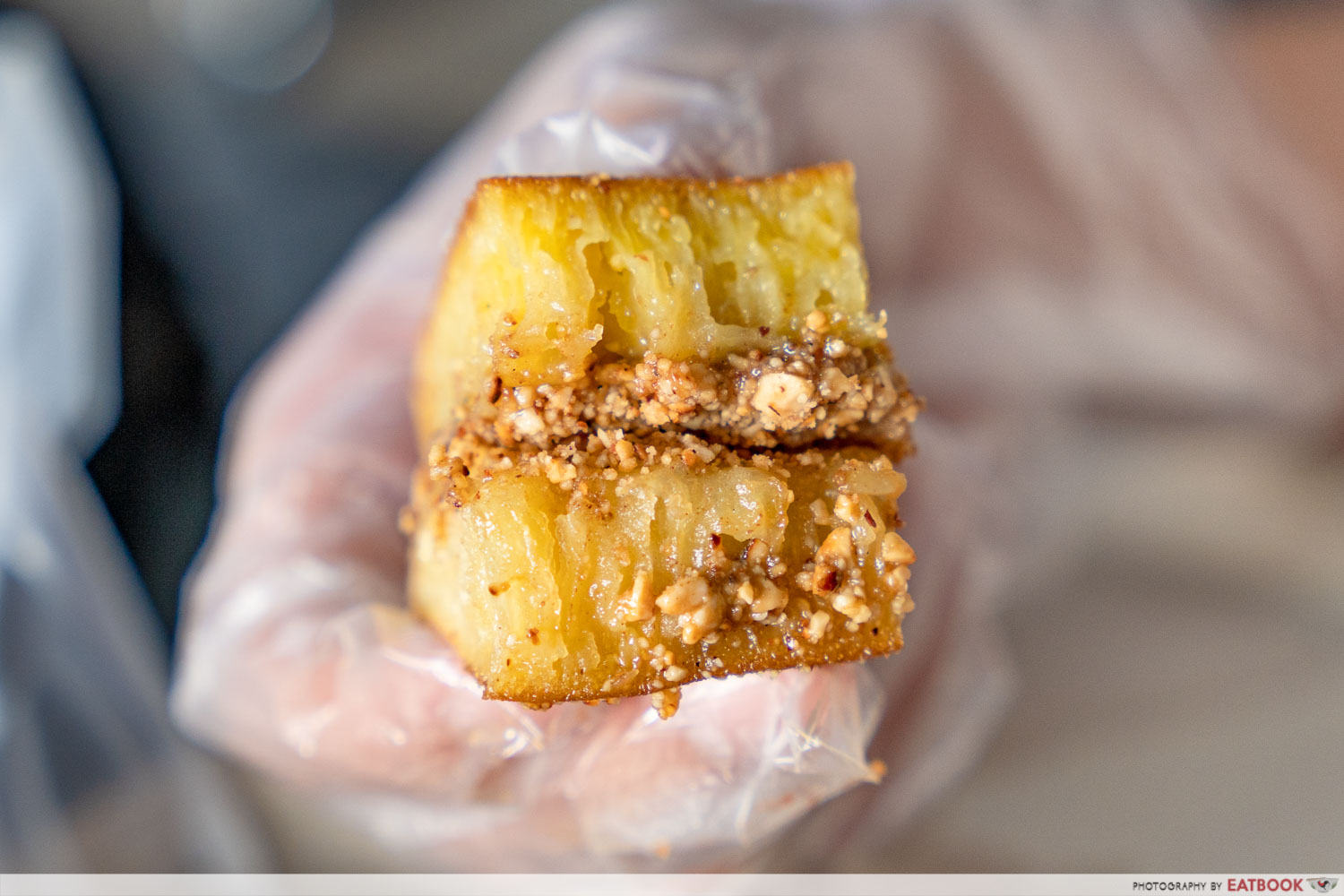 For a classic flavour, get the Martabak Manis Kacang (Rp 40,000/~S$3.80), which has an aromatic peanut filling. The contrast between the soft pancakes and the crunchy peanut makes this dish all the better.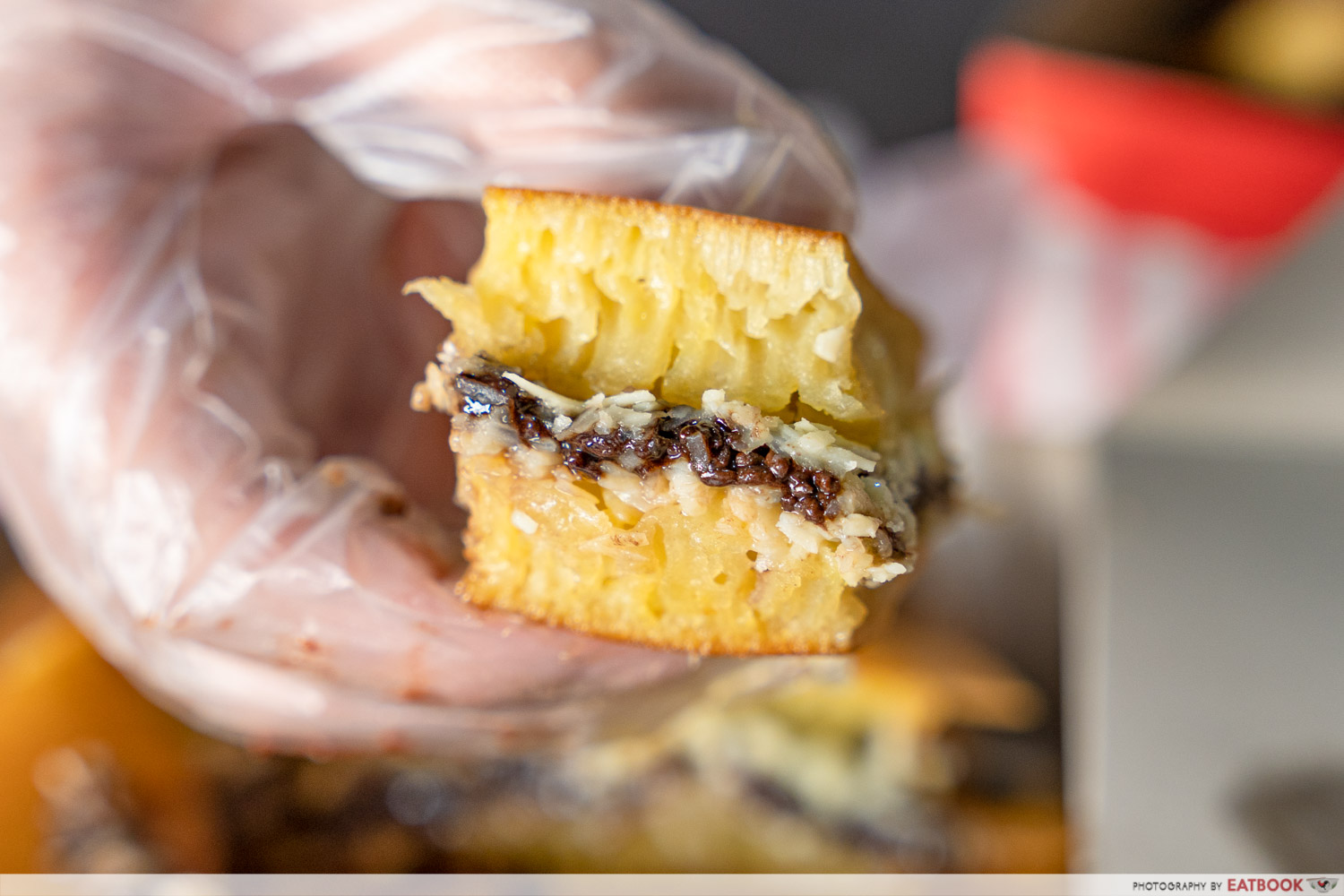 Those who have a sweet tooth can opt for the Martabak Manis Keju + Coklat (Rp 51,000/~S$4.80), featuring the tried-and-tested combination of cheese and chocolate. Here, the sweetness of the chocolate went very well with the savoury cheese.
And if you'd like something similar but with a nuttier flavour, give the Martabak Nutella (Rp 85,000/~S$8) a shot. We all know how rich and sweet nutella is, so the combination between its hazelnut goodness and the decadent pancakes is sure to be highly flavourful.
For a Korean-style cafe with teddy bears to check out, have a look at Lee's Cafe. Those who want to dine while enjoying a scenic view should read our Level Up Coffee article.
Address: Jl. Laksamana Bintan No.12b, Sungai Panas, Kec. Batam Kota, Kota Batam, Kepulauan Riau 29433, Indonesia
Opening hours: Daily 5pm to 11pm
Martabak Bangka Ceria is a halal-certified eatery.
Photos taken by Melvin Mak
This was an independent visit by Eatbook.sg