McDonald's has new Breakfast Bagels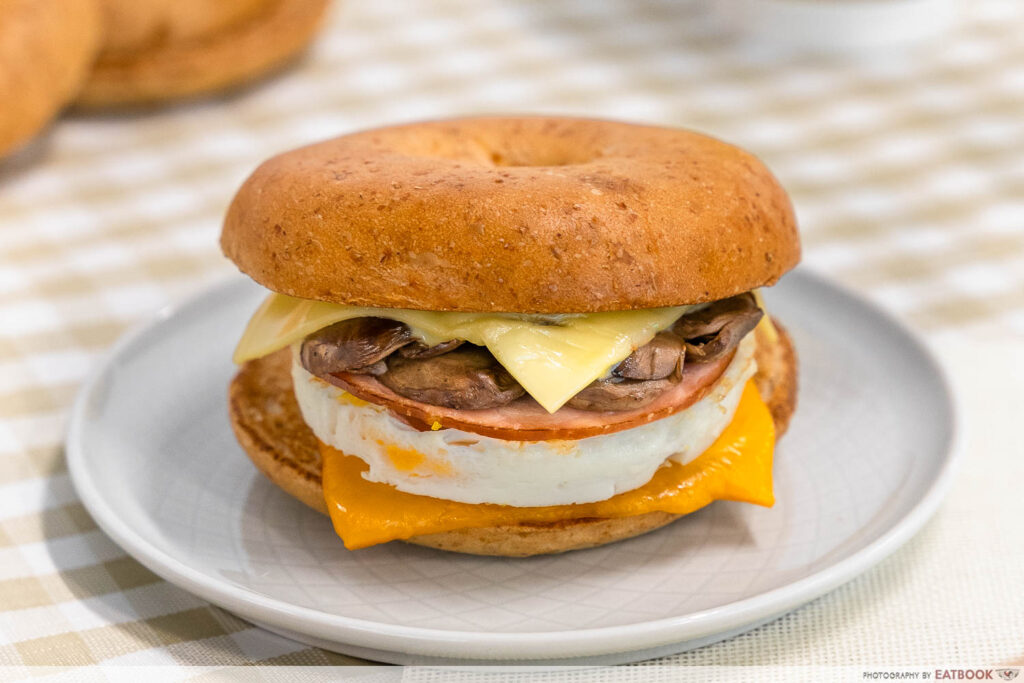 It looks like the bagel trend is here to stay for a while longer: fast food giant McDonald's has also hopped onto the bandwagon with an all-new Breakfast Bagel with Mushroom and Chicken Ham!
The new bagel is making its debut on McDonald's Singapore's menu for a limited time only, from 3 November to 7 December 2022. For now, you can only get it during breakfast hours across all McDonald's outlets, more specifically before 11am on weekdays and before 12pm on weekends.
20 Best Bagel Places In Singapore Including Two Men Bagel House, Onalu And More
It comprises a wholemeal bagel packed with sliced mushrooms, chicken ham, fried egg, and two types of cheddar cheese: white and regular. Get it a la carte from $4.80, or $6.20 as an Extra Value Meal with a hashbrown and your choice of coffee or tea.
The juicy mushrooms add umami to the sandwich, complementing the creaminess and saltiness of the melty cheese slices. Paired with the chewy bagel, this is one hearty and satisfying breakfast bagel you won't want to miss.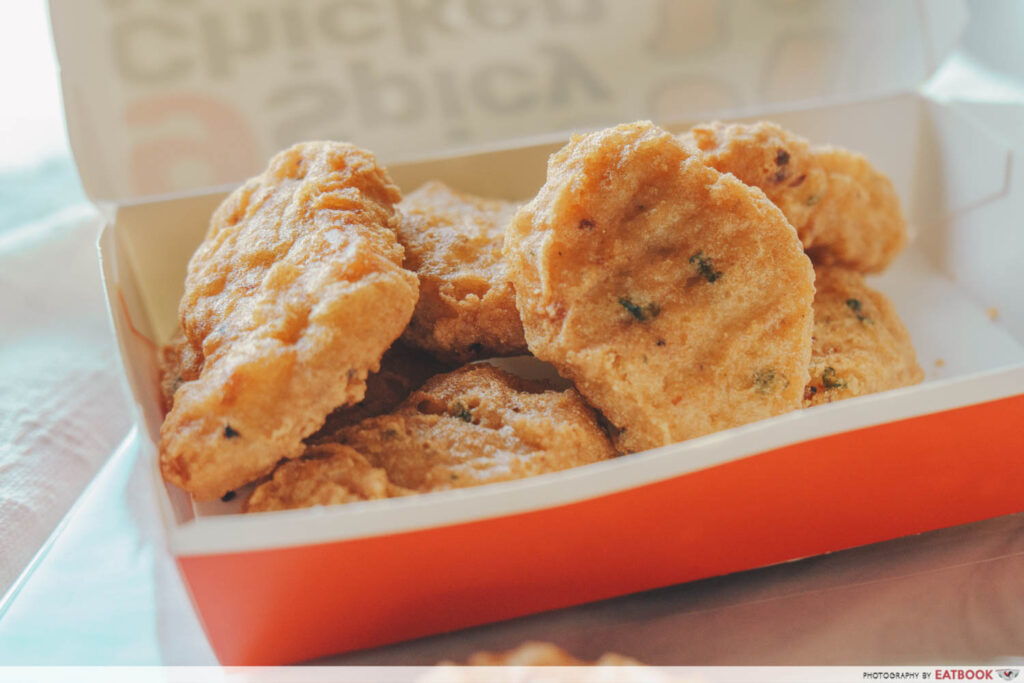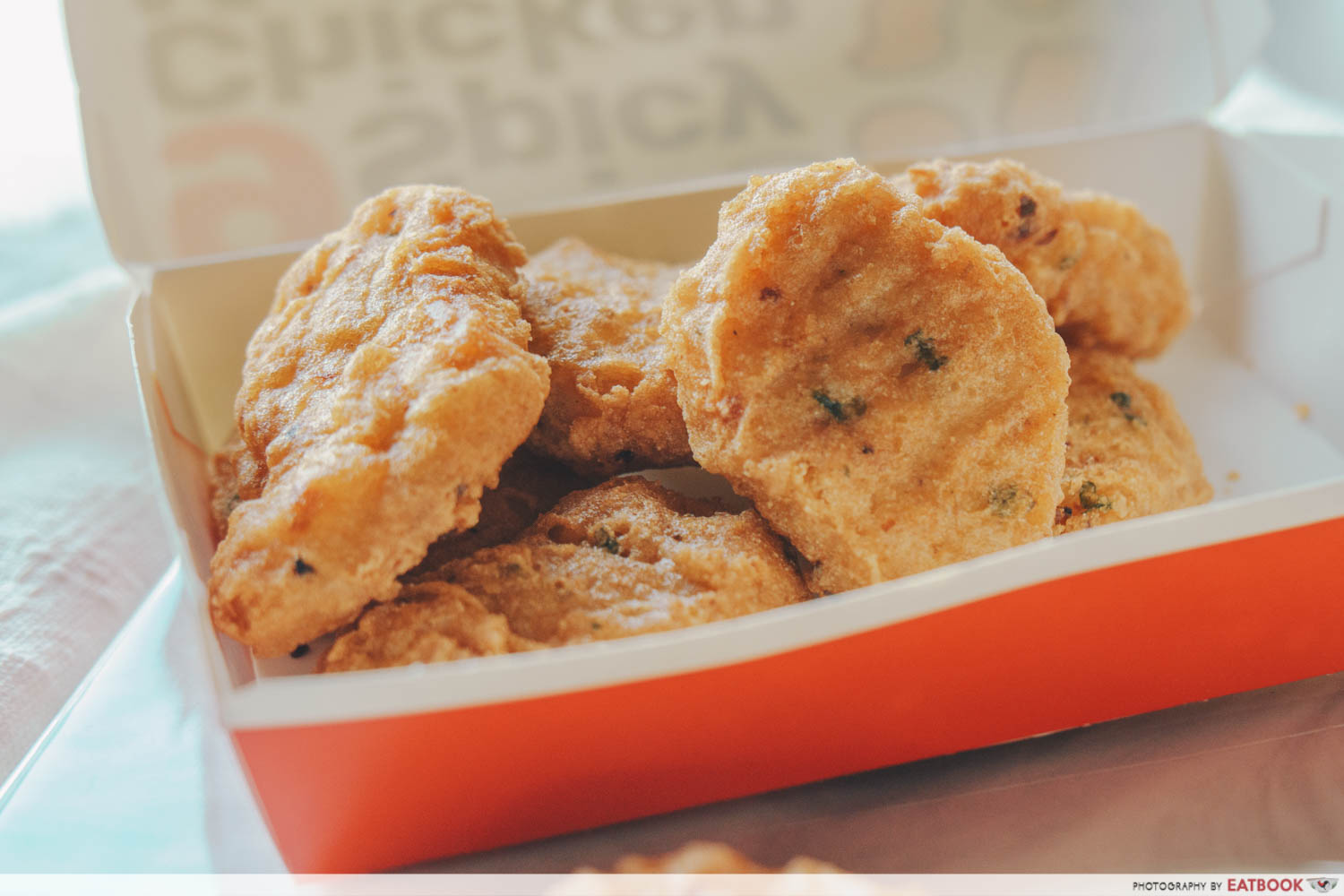 In other fast food news, McDonald's has also brought back the popular Spicy McNuggets, priced at $7 for an a la carte box, or from $8.80 as an Extra Value Meal. These spicy nuggets are deliciously spicy and flavourful, thanks to the addition of cayenne pepper and chilli powder.
Also joining the gang is an all-new Honey Soy McCrispy (from $6.60), a Korean-inspired number starring deep-fried chicken thighs in a sweet-savoury honey soy marinade.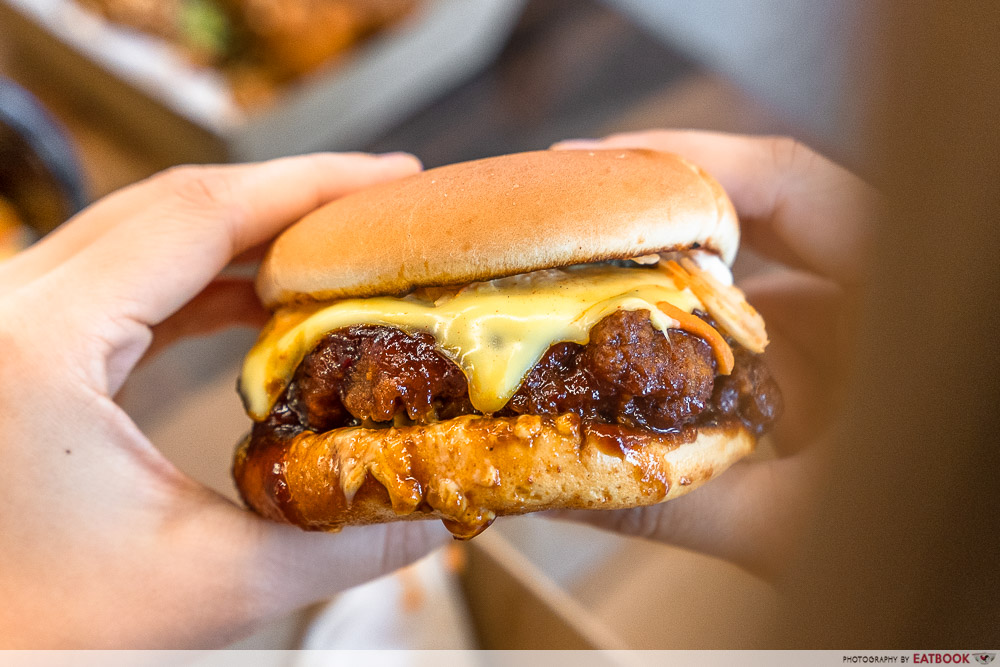 If you're up for more delicious fried chicken, check out our Phat Fingers review, a new eatery near Telok Ayer MRT Station that serves an array of Korean fried chicken-inspired dishes. There's the Nuclear Spicy Xtra Hot Burger ($8.99), for instance, which comes with a slab of juicy fried chicken thigh drenched in a mouth-numbingly spicy sauce. Otherwise, the trendy Honey Butter Chicken Tenders ($9.99), glazed in a sticky-sweet sauce, wouldn't disappoint.
For more delicious bagels to try, read our B for Bagel review, a Korean bagel shop in Tanglin Mall with house-made bagels in sweet and savoury flavours.
B For Bagel Review: Korean Bagel Shop In Tanglin Mall With Smoked Salmon And Peach Bagels