McDonald's has new Sweet BBQ McSpicy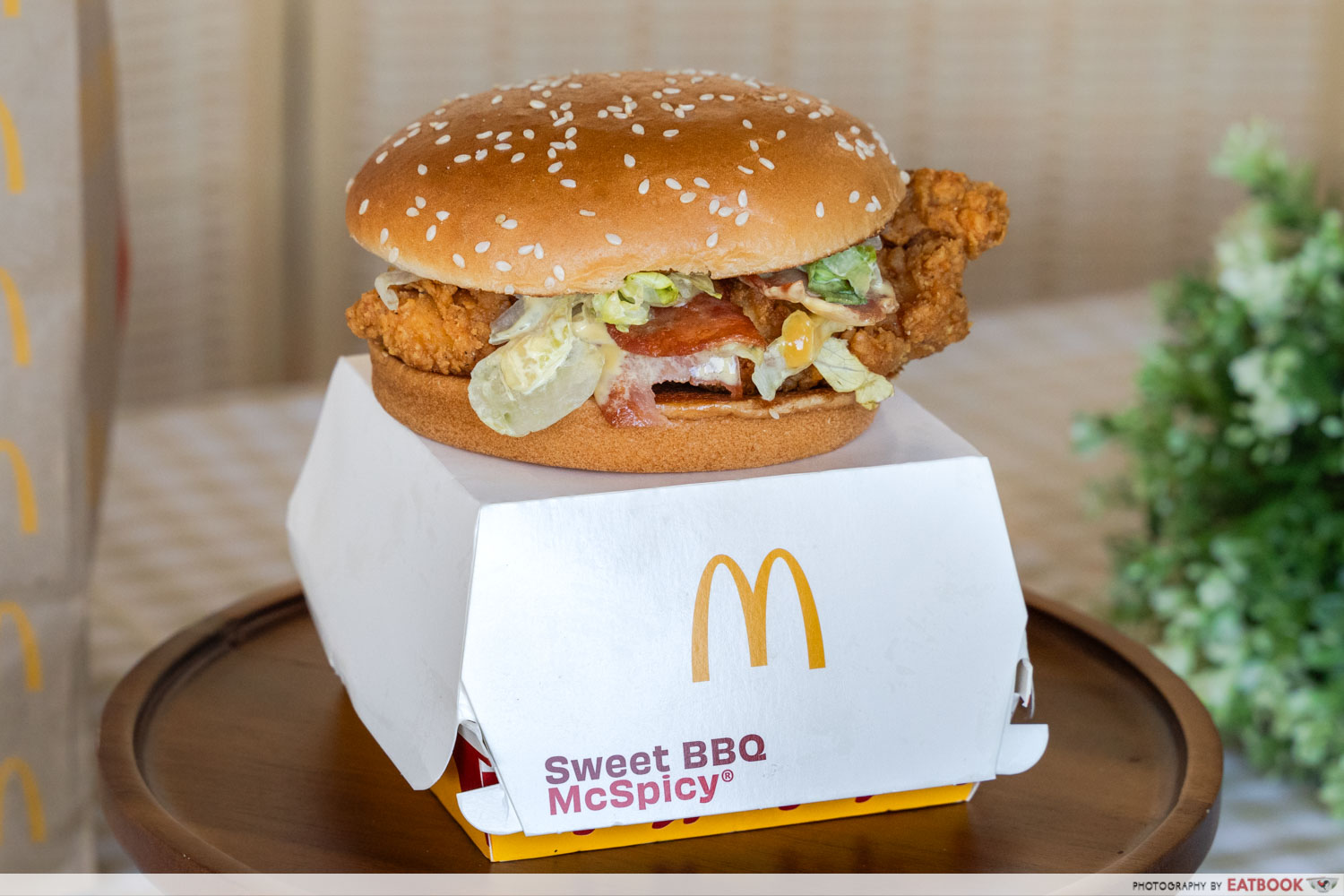 McDonald's is back at it again, taking on the much-loved McSpicy and jazzing it up with added sweet and savoury flavours in the form of sweet BBQ sauce and chicken bacon! Hitting stores islandwide this week is the brand new McDonald's Sweet BBQ McSpicy (from $8.10), available from 28 June 2023 for a limited time only.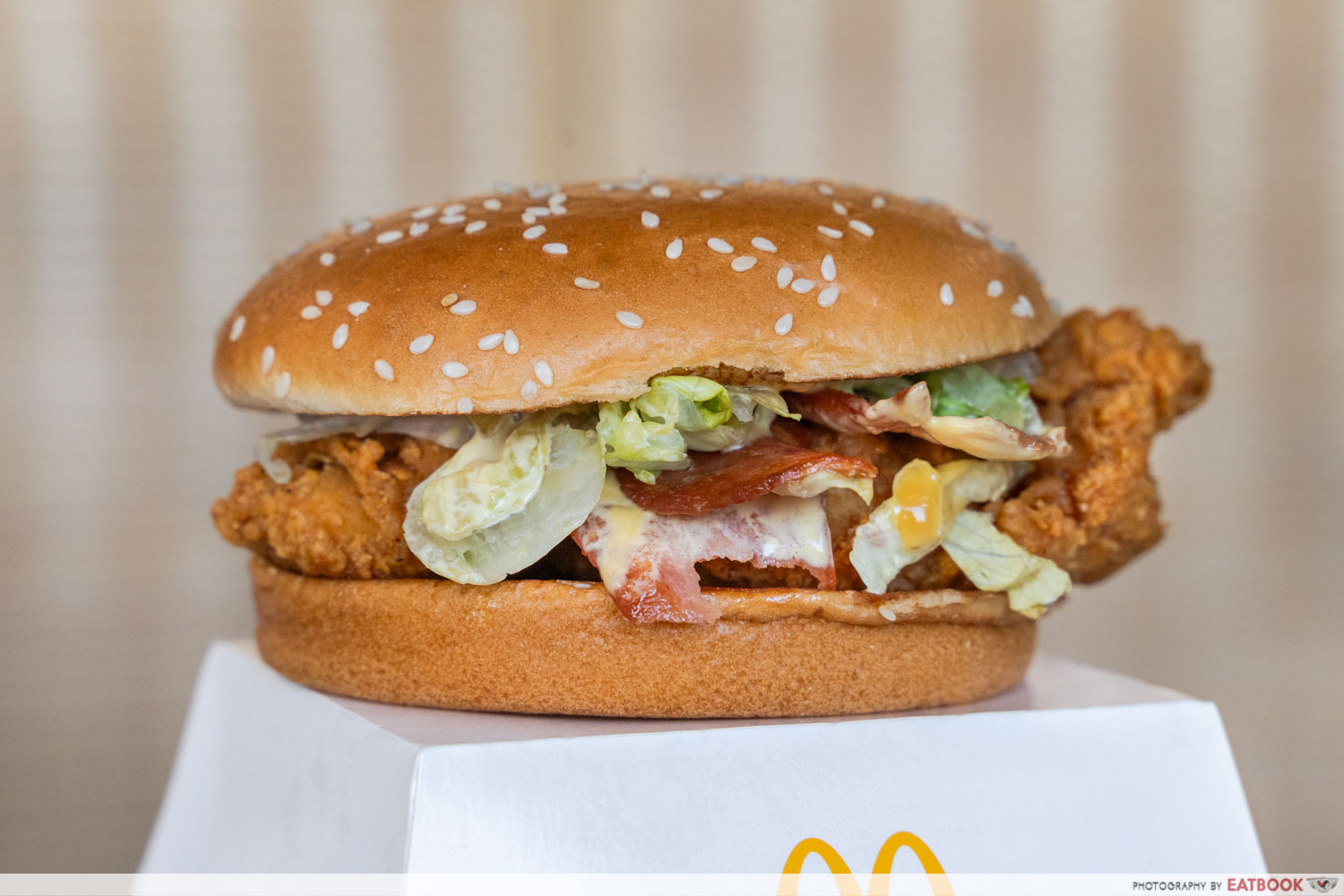 Unfortunately for those of you who develop a love for the Sweet BBQ McSpicy, it's only available in the single patty version—you'll have to buy two to make yourself a Double McSpicy edition.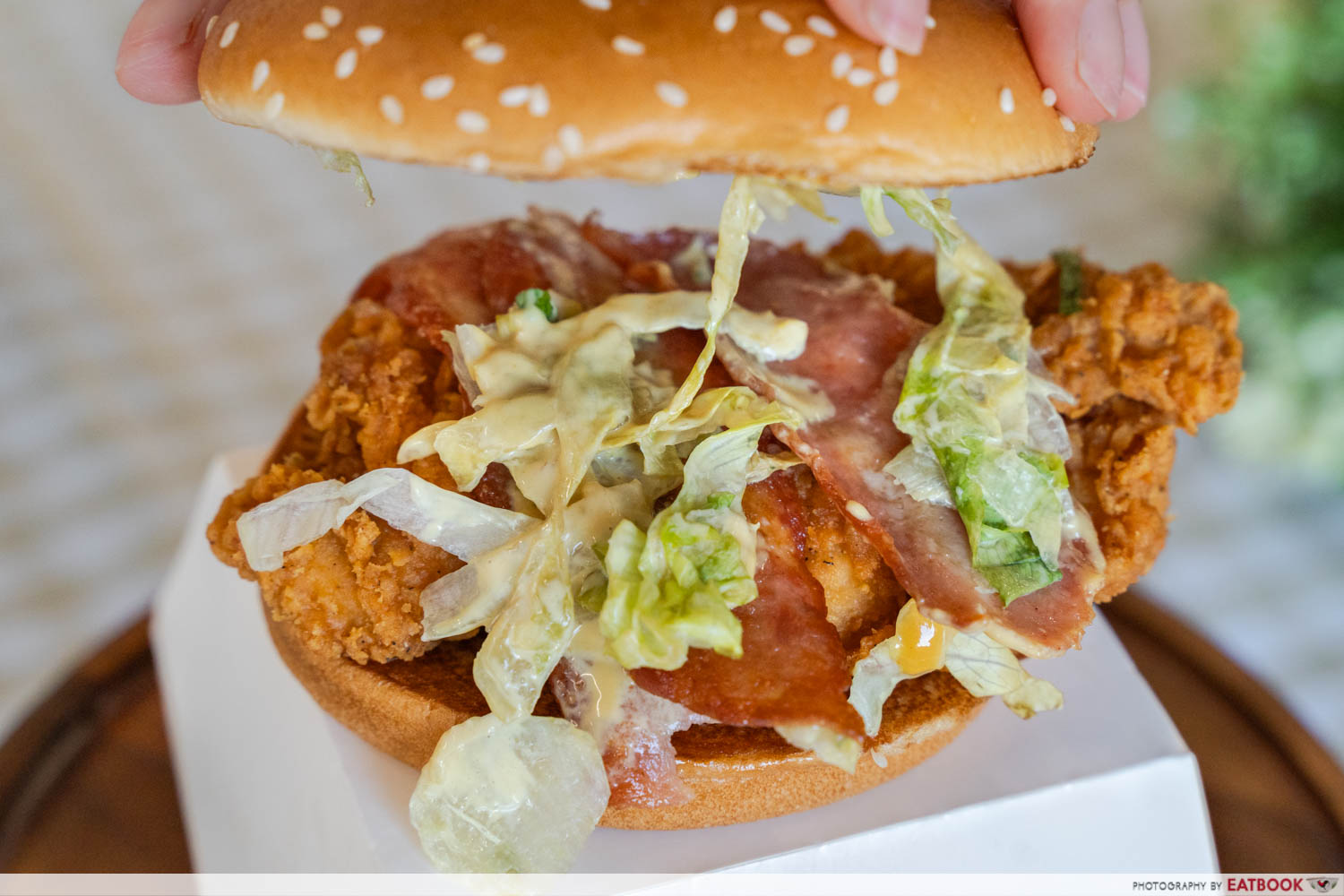 This new McSpicy sees the classic spicy AF chicken cutlet topped with crispy slices of chicken bacon, and a lashing of sweet BBQ sauce. We wished there was more of the sauce to get a real kick of the smoky oomph, but perhaps you could put in a special request for more.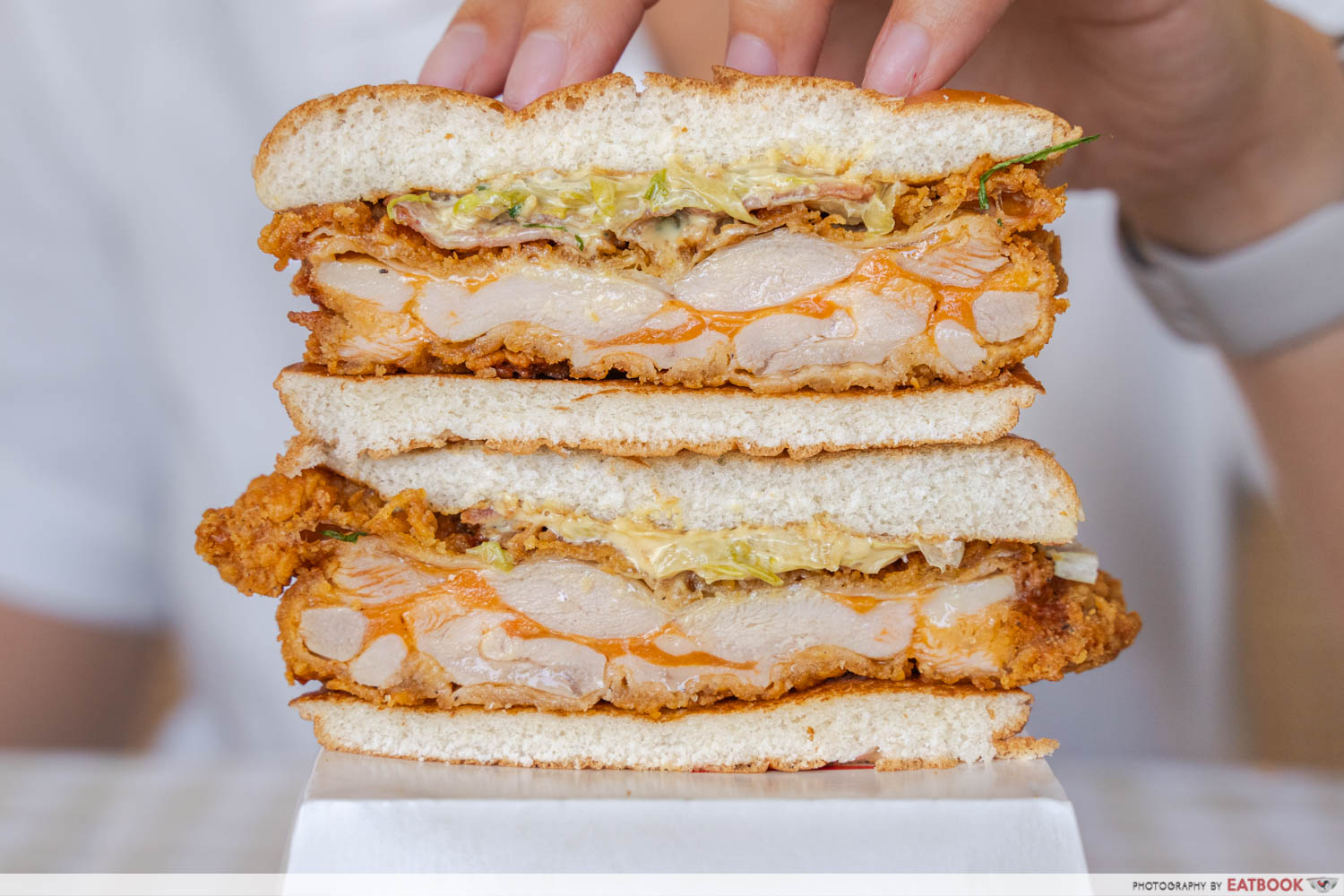 Nonetheless, look past that and you'll find your good ol' McSpicy has definitely been given a glow-up with the additional bursts of sweet and savoury in each bite of that juicy, spicy chicken leg burger.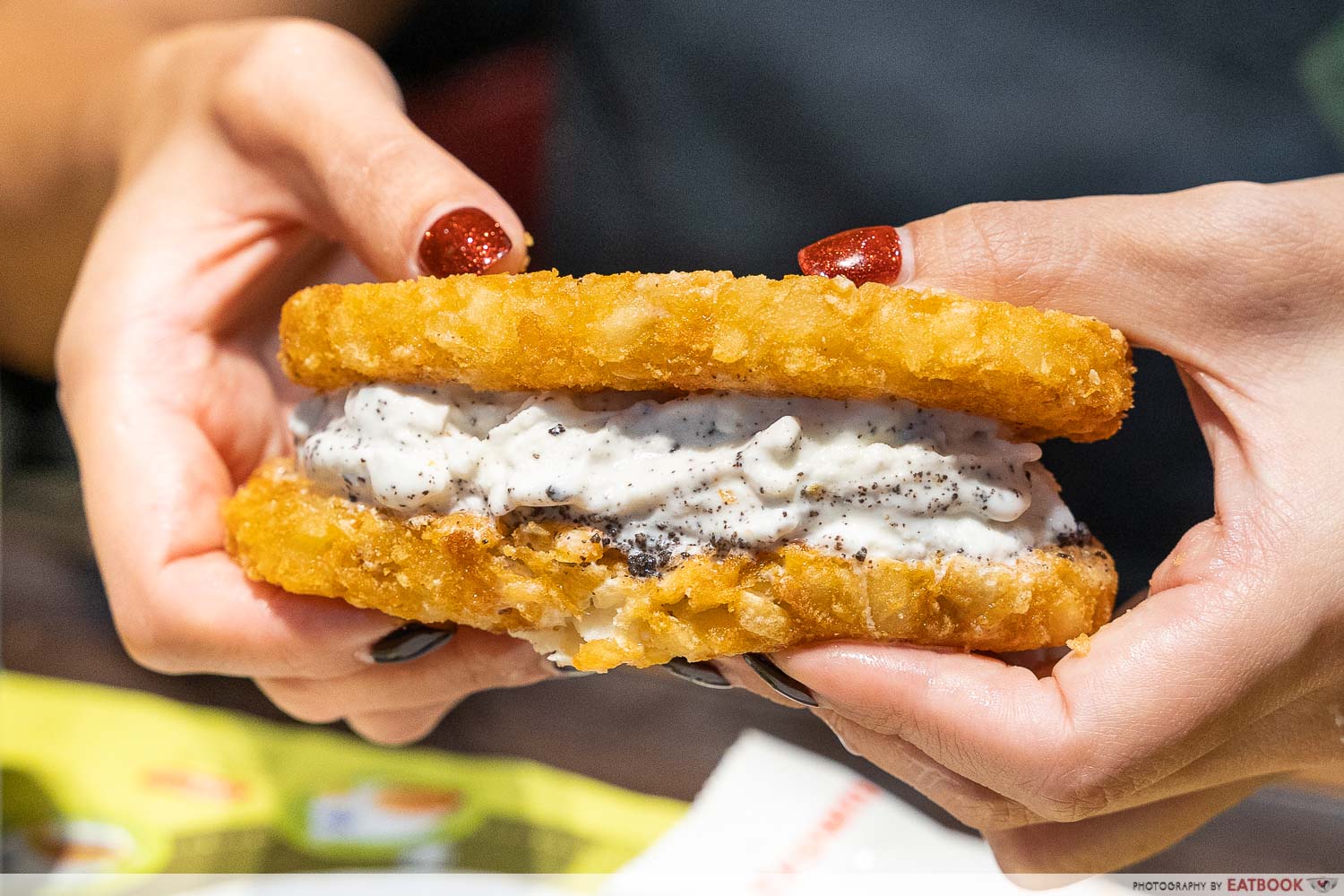 If you've been on TikTok, you'll have heard of the McDonald's Hash Brown-McFlurry Sandwich, which went viral for its weird combination of ice cream with savoury, crispy hash browns. We tried it with the Coconut McFlurry, but you could always attempt this treat with the latest Hershey's McFlurry too while it's in stores!
As if that wasn't enough, we then hopped on yet another TikTok-famous McDonald's trend, which stars the Spicy McNuggets that are back on the menu. This wacky combo calls for you to put the spicy nuggets on McDonald's breakfast hotcakes, then drizzle over hotcake syrup, and finally top it all off with your choice of BBQ or Curry Sauce—the GOAT for many of our colleagues. Try it for yourself!
McDonald's Has New Honey Butter McShaker Fries And Cajun Sauce, Spicy Nuggets Return Too
Website
Full list of outlets
McDonald's is a halal-certified eatery.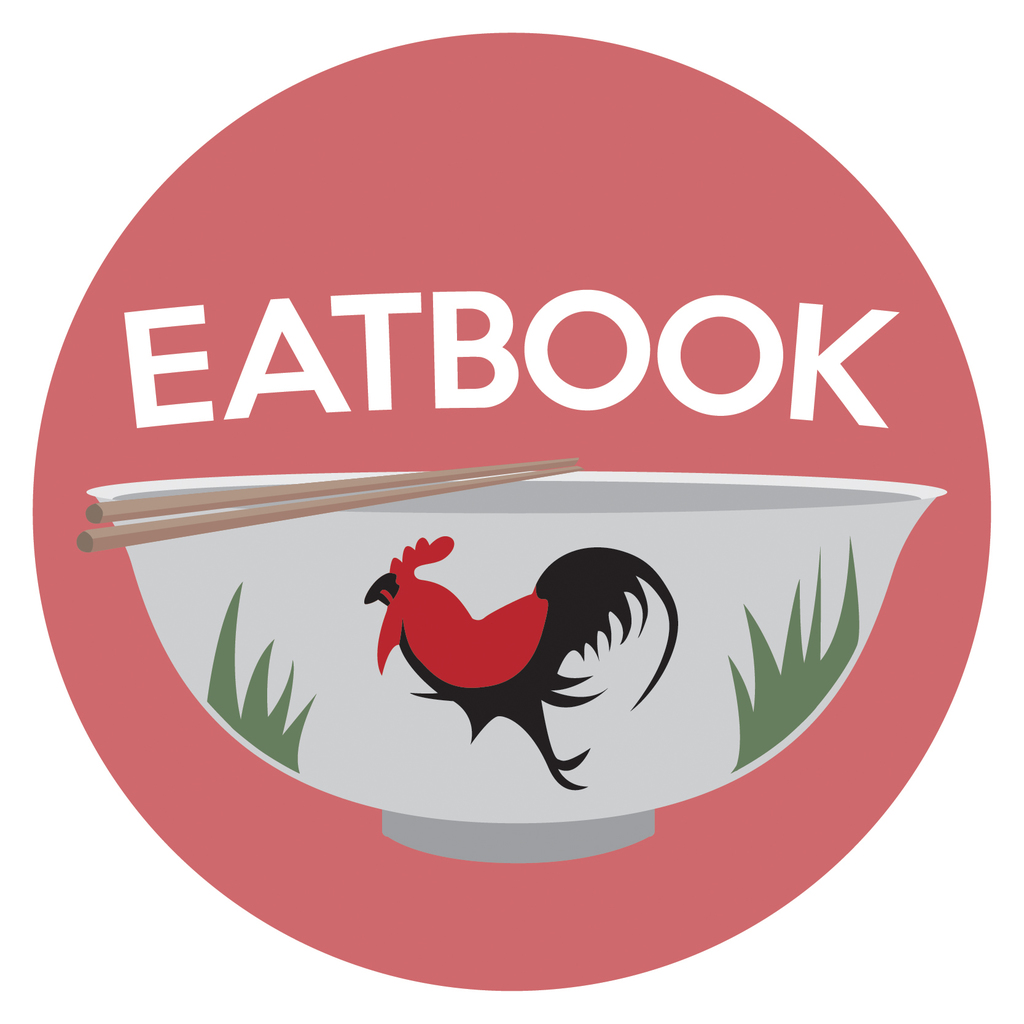 Drop us your email so you won't miss the latest news.