McDonald's has new coconut soft serve and twist cone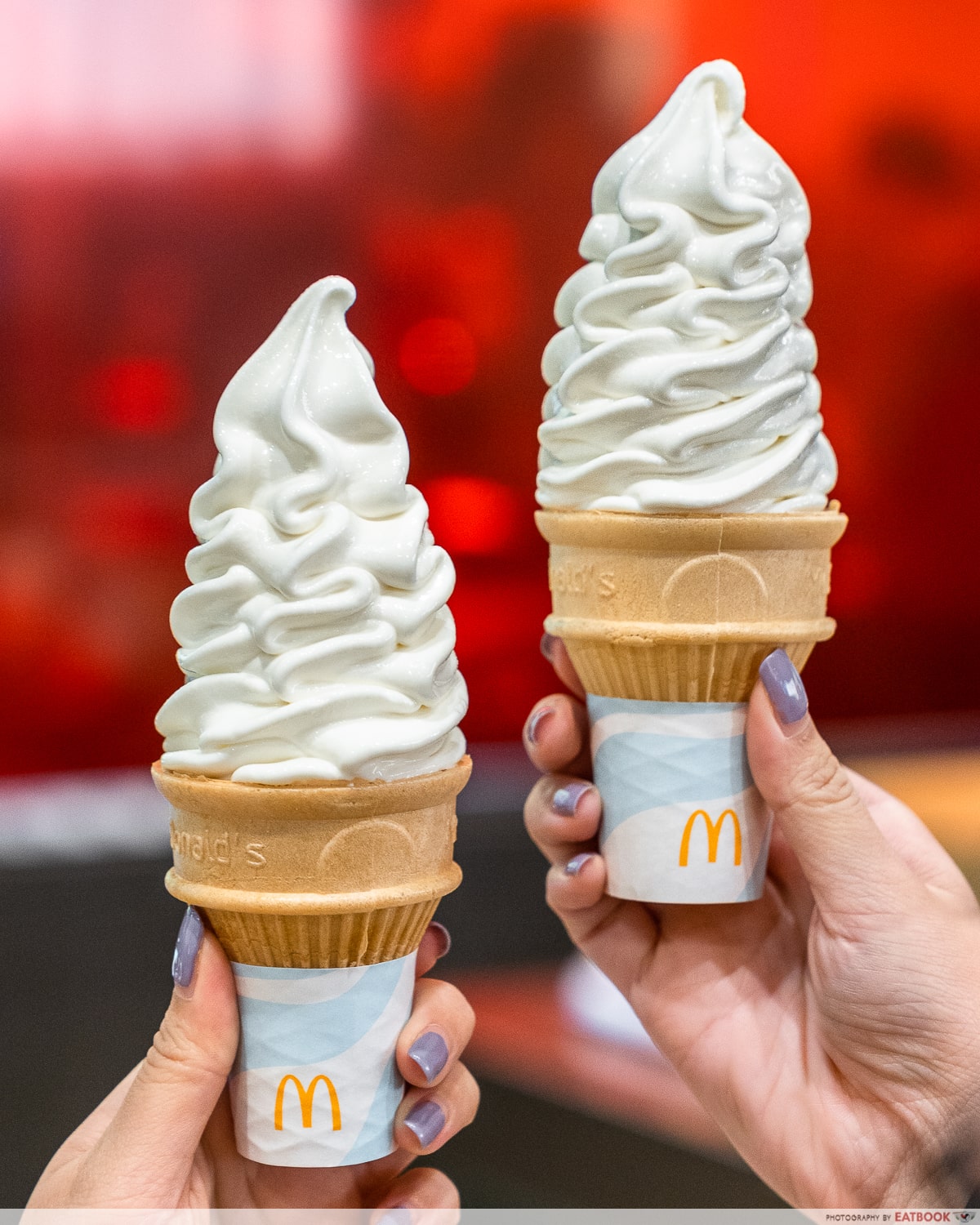 Not too long ago, McDonald's introduced a Watermelon Twist Cone when they launched their new Sweet Paprika McCrispy. We've been having some real sweltering hot weather of late, so it's super opportune that they're now introducing yet another refreshing soft serve to bring us more respite: Coconut Cone ($1.20).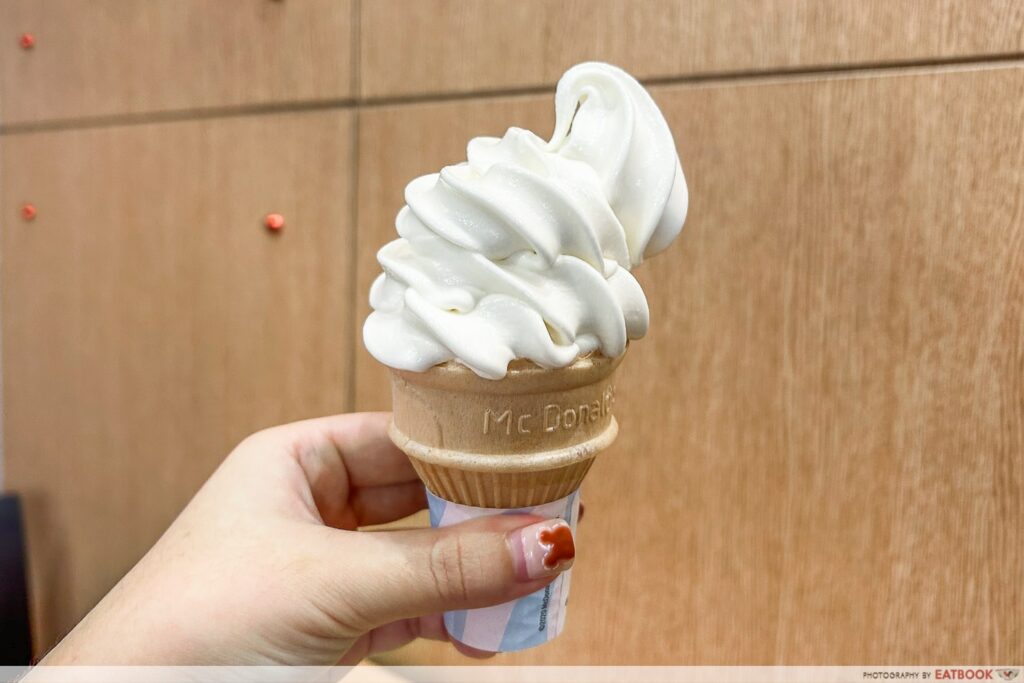 Hitting stores on 29 May 2023, at 11am, this is McDonald's taking on Singaporeans' mad love for coconut shakes and more.
This latest soft serve flavour is said to be milky and light, reminiscent of eating a fresh coconut, without being too sweet. It also reportedly doesn't taste like artificial flavours or sweeteners, making it a truly decadent treat for our ultra-hot afternoons of late.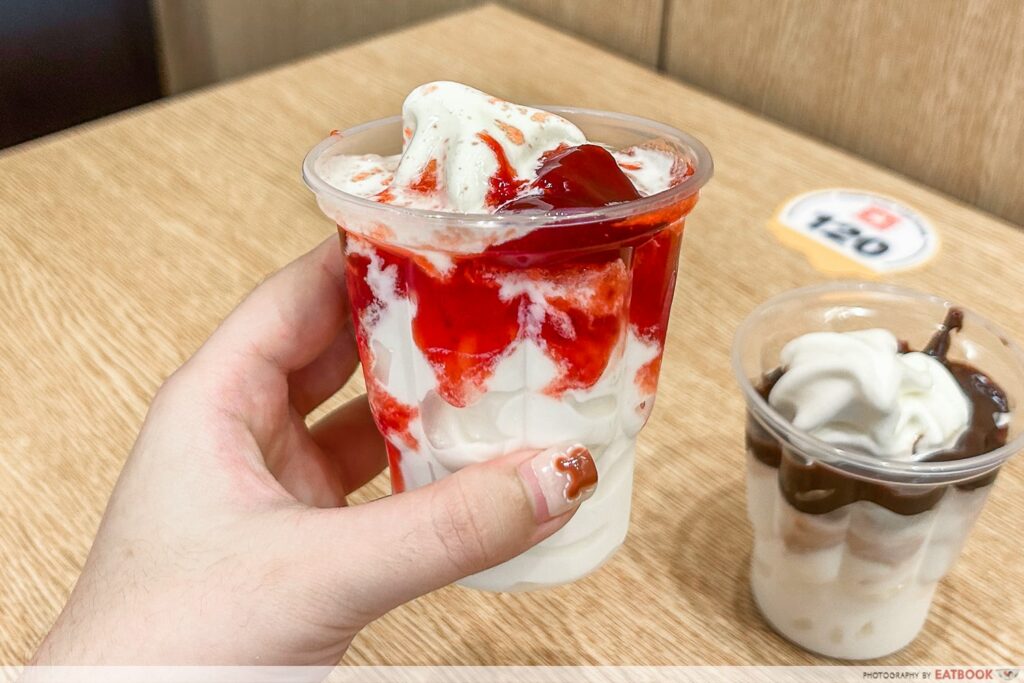 Get your McDonald's coconut soft serve in several iterations: on its own, as a chocolatey Coconut Hot Fudge Sundae ($2.40)! It's also available as a Strawberry Sundae at the same price.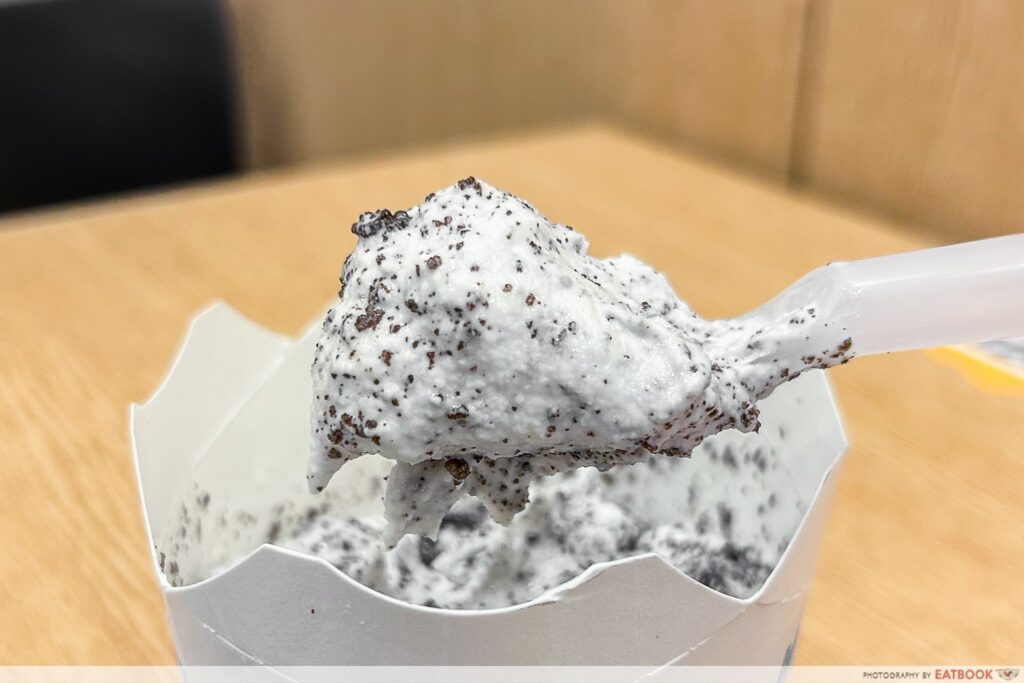 Otherwise, you can get it in a McFlurry ($3.55) with Oreo!
Haagen-Dazs Collabs With Famous French Pastry Chef To Launch Macaron Ice Cream, Get A Free Scoop Now
These coconut treats will be available at all McDonald's outlets and Dessert Kiosks—the real feel this morning is already 39ºC under the sun, so let's not kid ourselves that it will be any cooler this afternoon.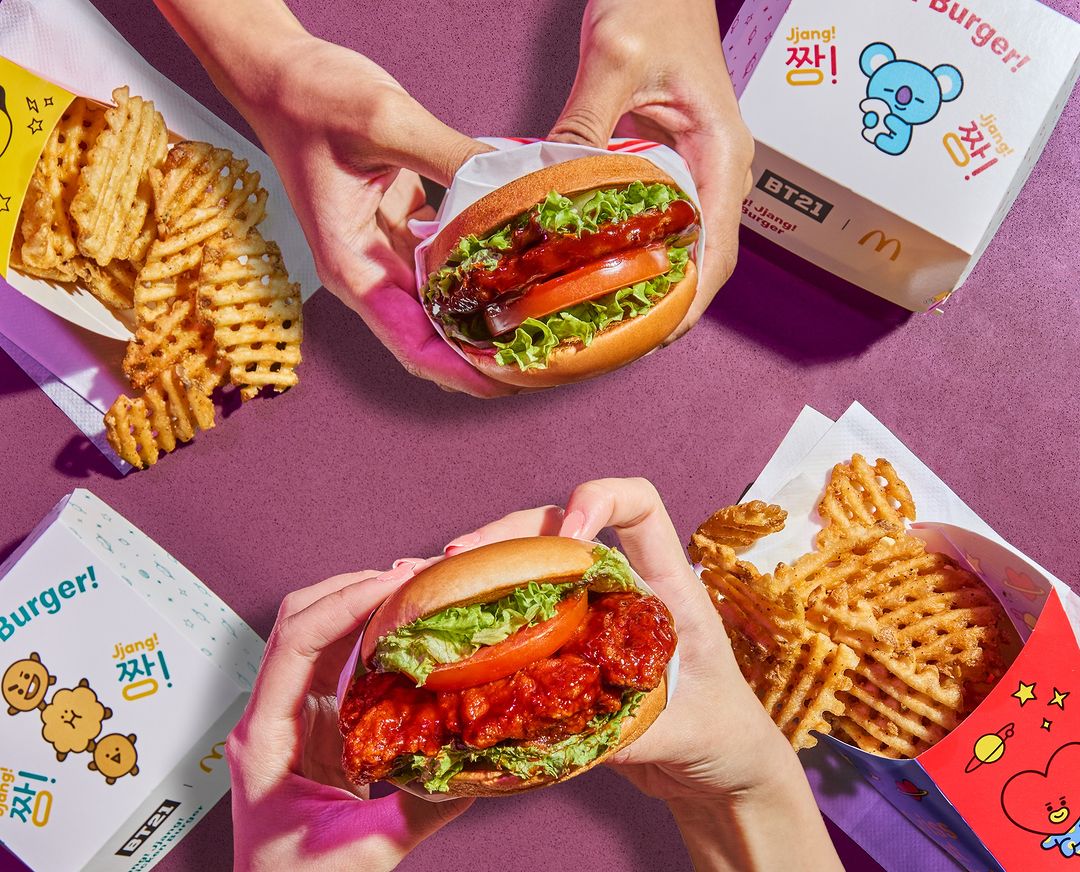 Image credit: @mcdsg
If you've not tried, the Korean-inspired Jjang! Jjang! burgers are still on the menu at McDonald's. They come in two variations: chicken and beef, but with a kimchi twist. The Jjang Jjang Beef Burger stars a beef patty that's zhnged up with kimchi!
Right now, a Jjang! Jjang! Extra Value Meal is going for $7, rather than the usual $9.50 and up, and will get you a burger, fries, and a drink!
For yet another Korean take on the Golden Arches, check out McDonald's Honey Soy McCrispy (from $9.70), which was first introduced last November. They're meant to be less sticky than the Korean versions!
For more ice cream options to beat this summer heat, check out Haagen-Dazs' latest release, made in collaboration with famed macaron pastry chef Pierre Herme! Otherwise, F.I.C in Ang Mo Kio has fried ice cream and rice paper pizza.
Website
Full list of outlets
McDonald's is a halal-certified eatery.
This Cosy Eatery Has Fried Ice Cream And Rice Paper Pizza In An Ang Mo Kio Void Deck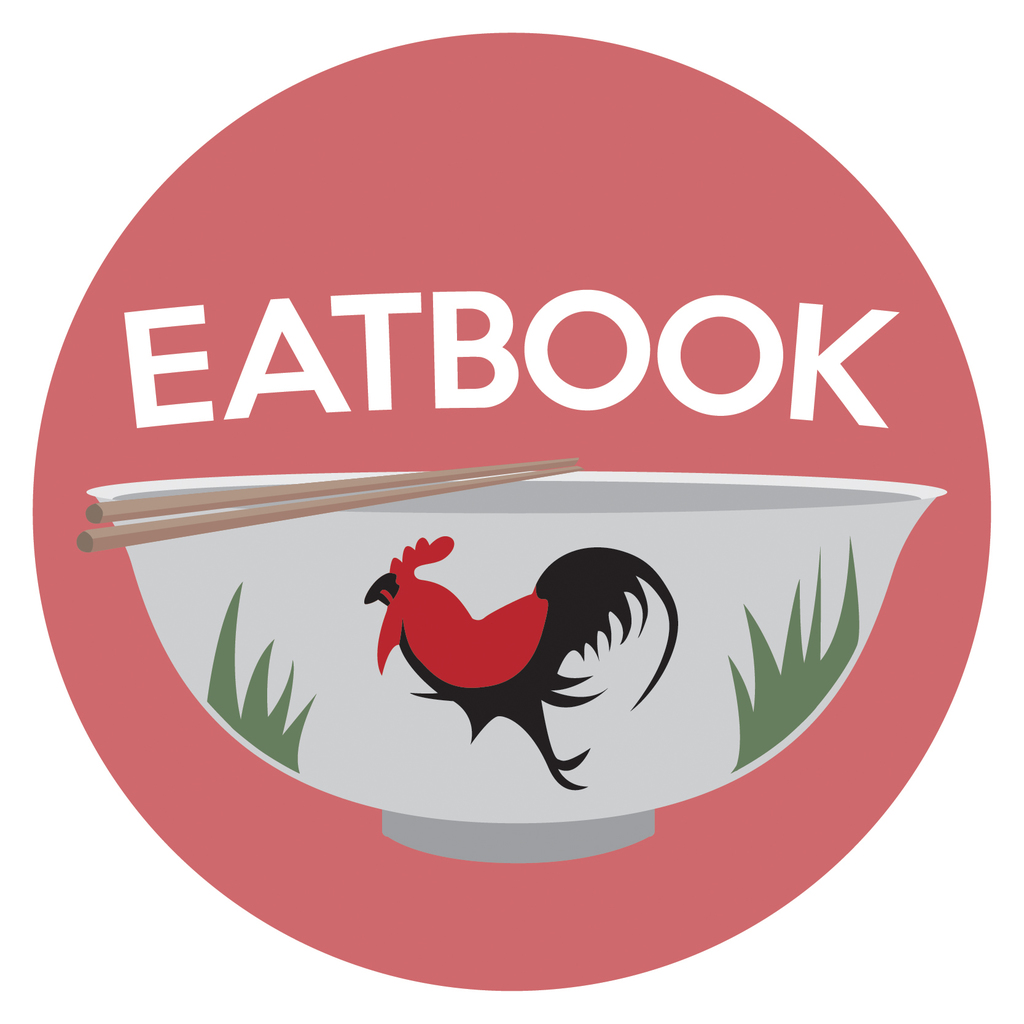 Drop us your email so you won't miss the latest news.