Salted egg yolk fries and peach pie at McDonald's
We're only a day into the new year but McDonald's is already coming in with their guns blazing. Besides having a promo on their Sausage McMuffin with Egg meal from just $4.50, they're also sprucing up their lunch menu with a slew of never-before-seen items.
From 3 January 2019, treat your tummies to the likes of the Salted Egg Yolk Loaded Fries, Peach Pie and Pandan Soft Serve.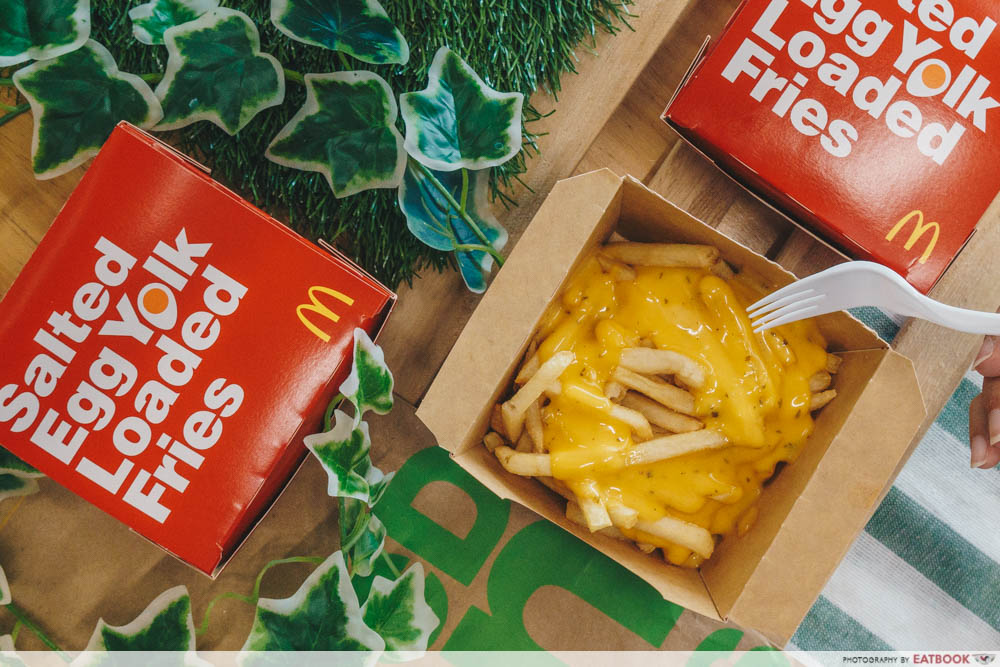 It's official. The salted egg yolk trend will never die and I, for one, am glad. If you miss their Salted Egg Yolk Chicken Burger, the new Salted Egg Yolk Loaded Fries is a welcome addition. It features good ol' french fries that have been blanketed by gooey salted egg yolk sauce. The result: a hearty side that's both sweet and savoury.
You can munch on these simply by topping up $1.20 when you upgrade your fries with any meal.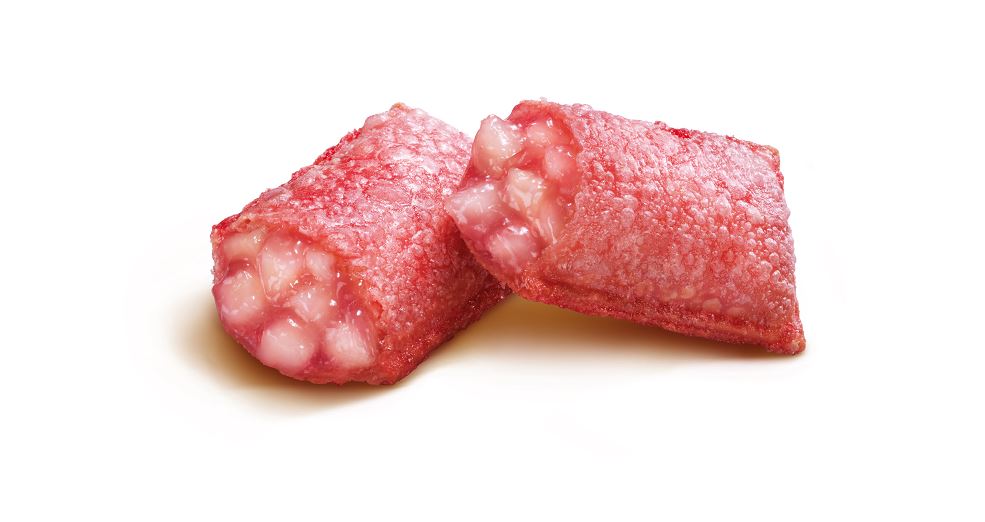 Previously only available in China and the USA, the elusive Peach Pie ($1.40) has finally made its way onto our shores. Bite into the pink dessert to unleash a torrent of white peach filling that'll give a flavourful sensation in every crunch.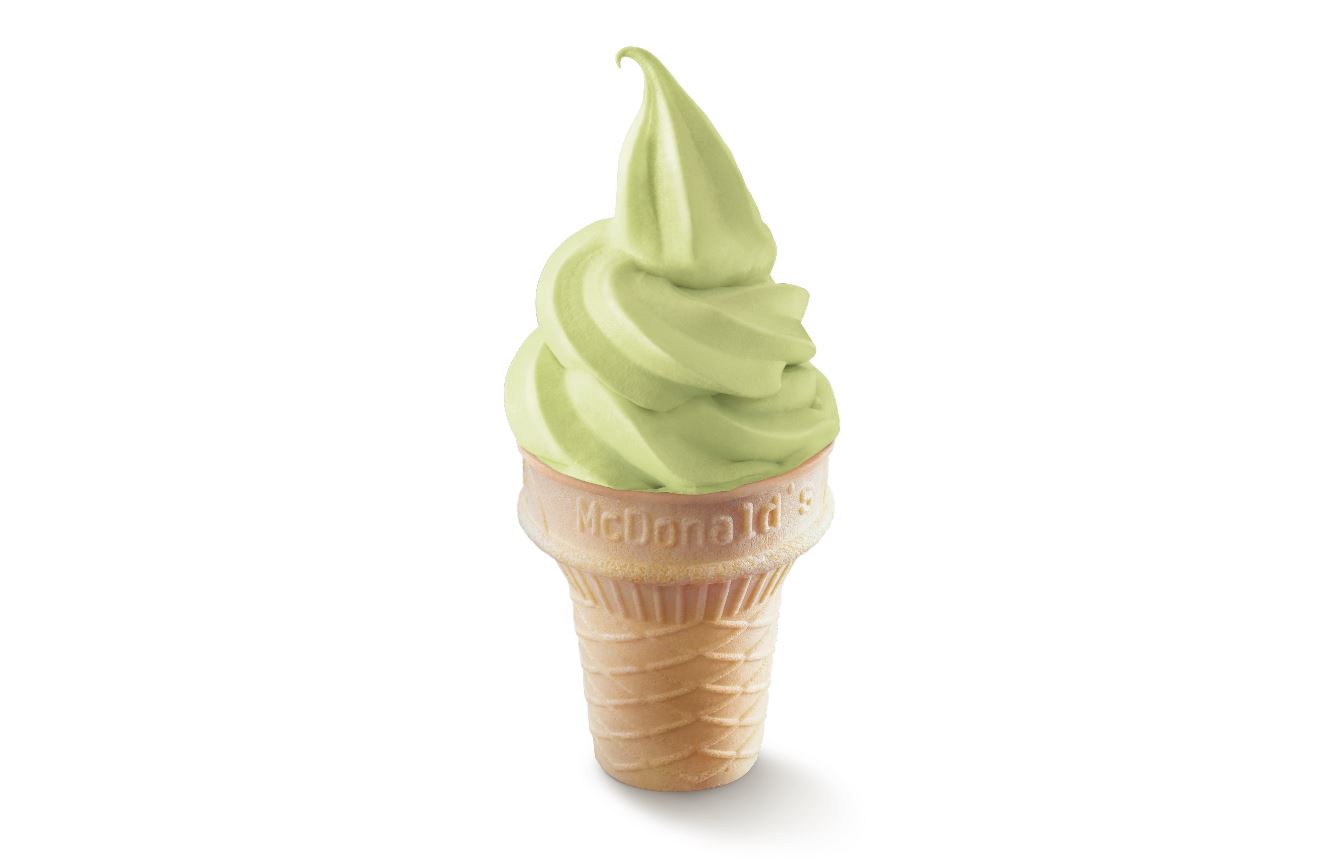 The Pandan Soft Serve might seem a lil' out there but one lick is all you need to dispel any trepidation. Available in cone, ChocoCone, sundae and McFlurry form at $1, $1.20, $2 and $3 respectively, this sweet treat is definitely a must-have.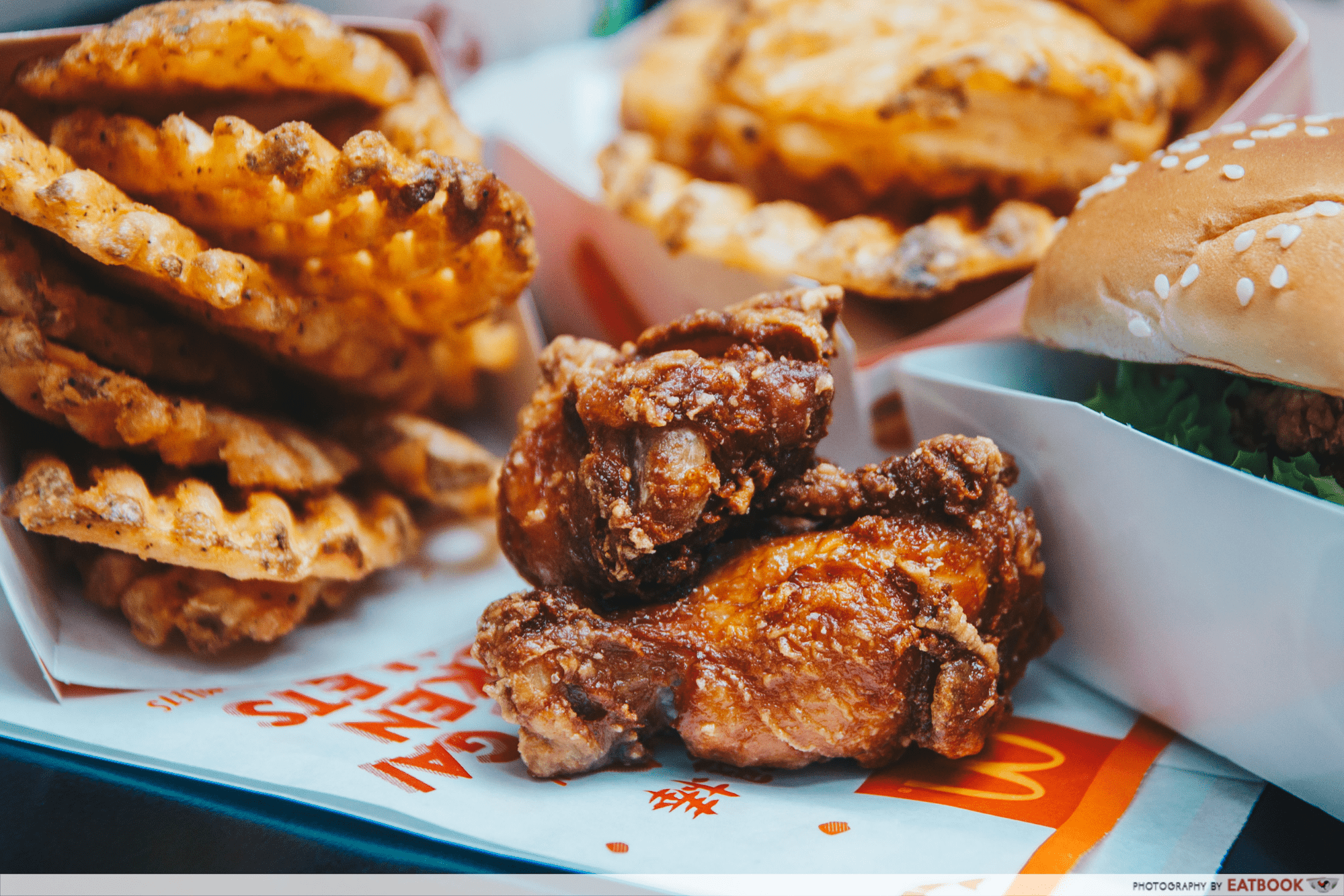 Amidst all these new players, an old fav' is making its return. The Ha Ha Cheong Gai Chicken Drumlets (from $2.40) is back after a successful first round. These tender and juicy chicken drumlets are generously coated with prawn paste batter before being cooked to golden perfection.
So if you're hankering to sink your teeth into these new limited items, head to McDonald's come 3 January 2019!