MILK bubble tea reopens in Bugis
Last year, we visited MILK on Arab Street, which is said to be Singapore's first Muslim-owned BBT cafe. They shuttered last week, promising a new look and new menu, and have now relaunched. The bubble tea cafe reopened today with bright pink interiors, a new mascot, and what's said to be Singapore's first build-your-own-MILK wall!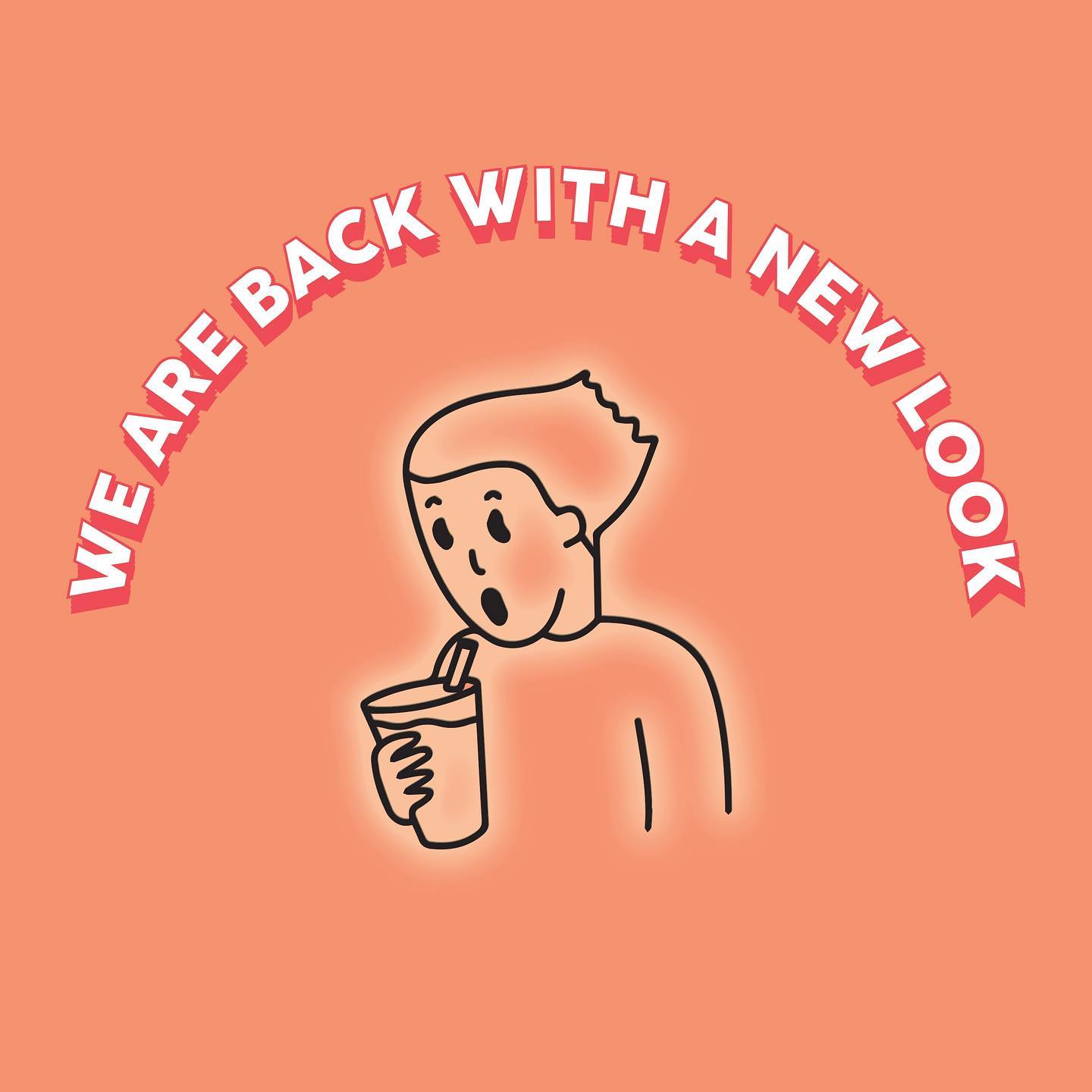 Image credit: @milk.singapore
In stark contrast to their previous minimalist, industrial-chic decor, MILK has now gone candy pink. Along with this rebranding comes Milk Boy, the new face of the brand, who you'll be able to spot around the new store.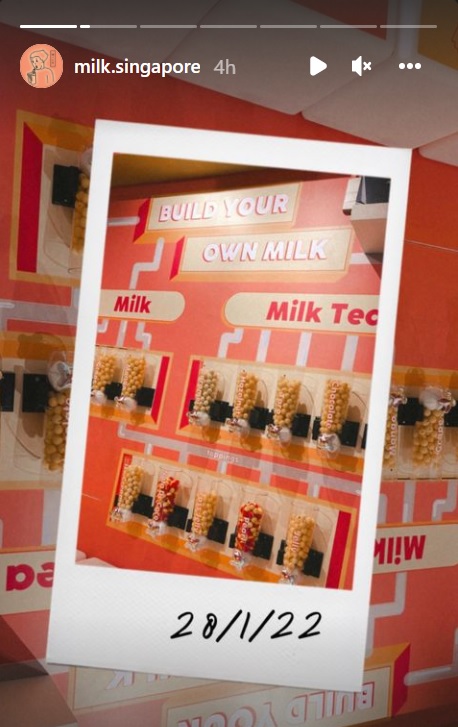 Image credit: @milk.singapore
The new store is centred around a build-your-own MILK wall, designed to resemble a flow chart with BBT options that you can choose from. It's a fully interactive experience where you're invited to pick a pail and select your choice of base and add-ons. You then bring your pail to the counter, where your drink will then come to life.
Husk Nasi Lemak Review: Fusion Nasi Lemak With Sous Vide Beef Rendang And Moo Ping-Inspired Chicken
Start by choosing between MILK Tea or MILK ($4.50)—coming up to a total of eight different bases. The former includes options such as Hazelnut, Ovaltine, and even Taro, while the MILK bases are Strawberry, Grape, and Mango.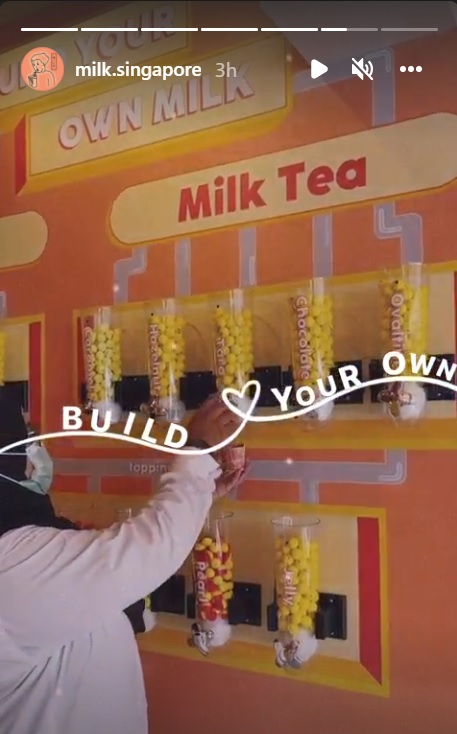 Image credit: @milk.singapore
There are five add-ons that you can pick from, each priced at $1: Pearl, Ice Cream, Grass Jelly, Nata de Coco, and Rainbow Jelly. There are over 40 different combinations that you could possibly come up with!
While the build-your-own-MILK experience is new, their Signature Collection stars highlights from their old menu, including the Strawberry Cream Cheese ($6) and Chendol Royale ($6.80), which we sampled last year.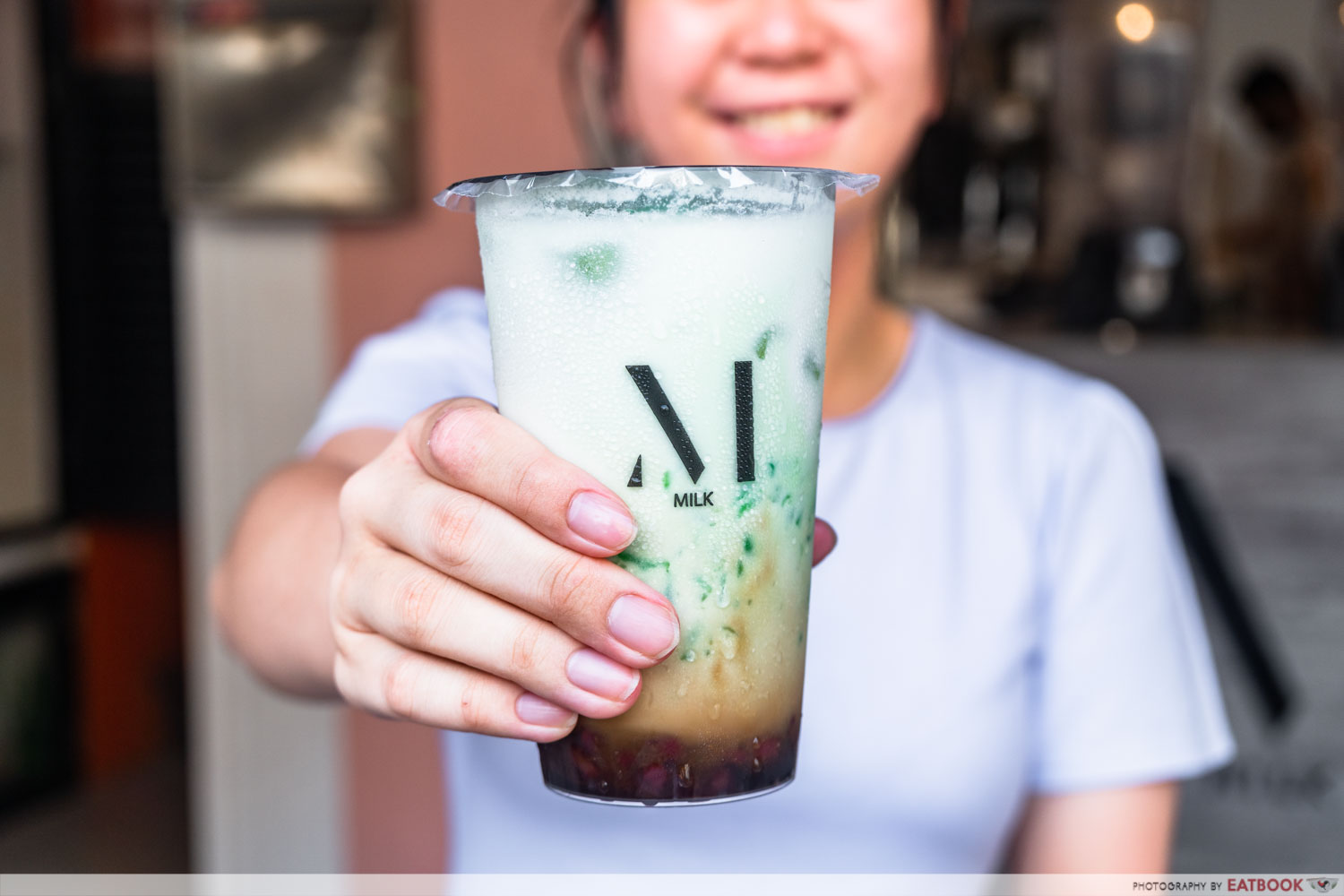 We enjoyed the Chendol Royale, made with green chendol jellies, red bean, brown sugar, and coconut milk. Their BBT take on the local dessert was well put-together, although we thought it was a little sweet.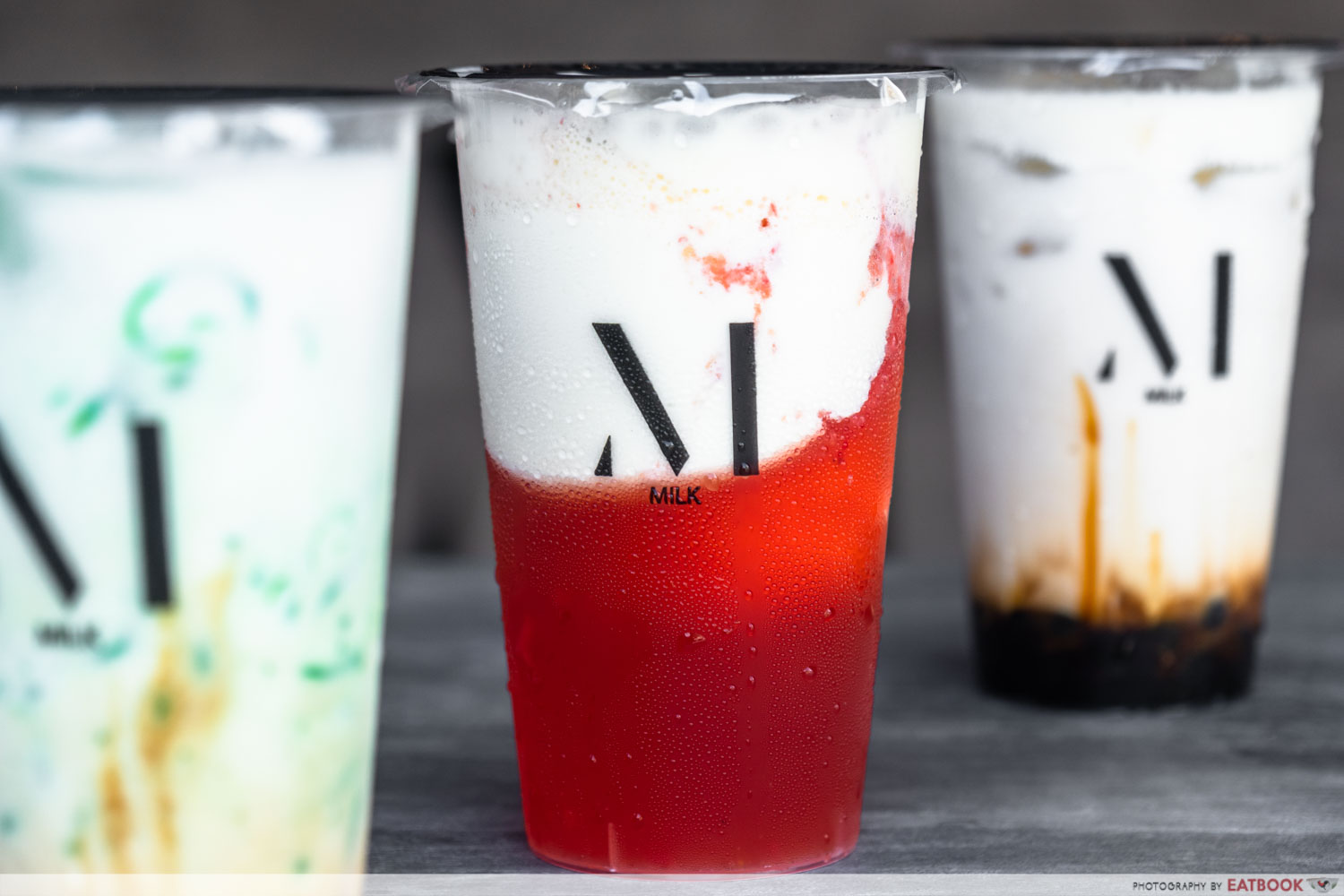 Separately, the Strawberry Cream Cheese comprised green tea, fresh strawberries, and strawberry puree, finished with a dollop of mascarpone cheese. We found the slight saltiness of the mascarpone balanced out the tangy sweetness of the strawberries.
Unfortunately, the One-ffles, or waffle on a stick, which we had when we were there last, are no longer on the menu. Here's hoping that they'll be brought back soon!
If you're looking for something else in the Bugis area, consider Husk Nasi Lemak, which serves fusion nasi lemak with sous-vide beef rendang. For more sweets, head to Smile Dessert, a multi-storied, pink-themed cafe!
Smile Dessert Review: Pink Cafe With Black Sesame Souffle Pancakes And Sweet Potato Crepe Cake
Address: 27 Arab Street, Singapore 199726
Opening hours: Mon-Wed 12pm to 9pm, Thur, Sat-Sun 12pm to 11pm, Fri 12pm to 12am
Tel: 8111 0583
Website
MILK is not a halal-certified eatery, but is Muslim-owned.