Husk Nasi Lemak in Bugis Cube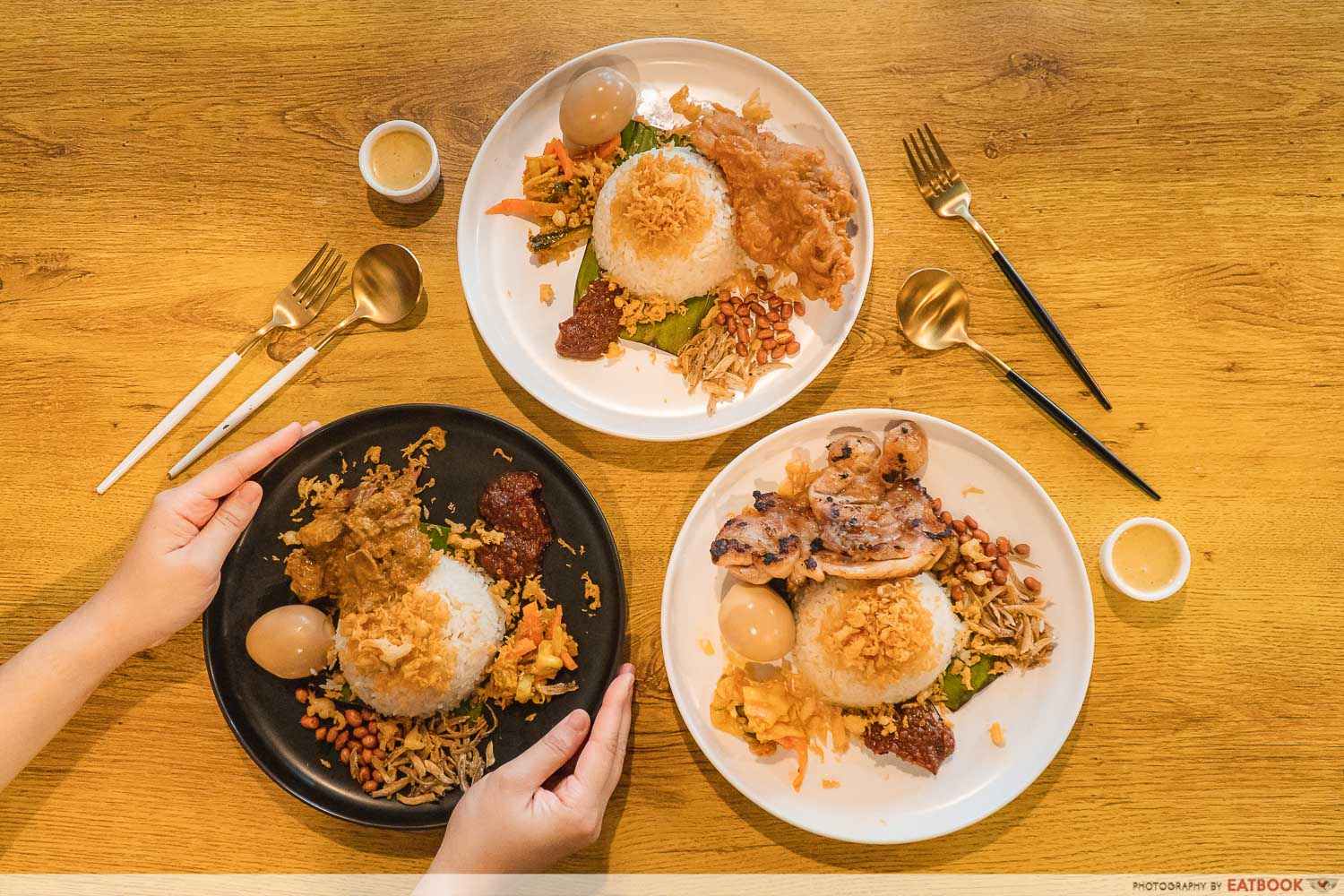 We're in no shortage of nasi lemak options here in Singapore. To me, a well-executed plate constitutes a few components: fluffy rice with just the right amount of lemak, dressed with a variety of freshly prepared toppings that taste as good as they look, plus punchy housemade sambal to boot. Enter Husk Nasi Lemak, a newish eatery in Bugis Cube serving fusion nasi lemak that claims to tick these boxes. 
21 Nasi Lemak In Singapore With Good Sambal, Crispy Fried Chicken And Coconutty Rice
Food at Husk Nasi Lemak
Boasting more than 14 years of culinary experience in local fare, as well as Balinese and Western cuisines, Chef Gideon Tan helms the small kitchen space at Husk Nasi Lemak. The team uses fresh ingredients and makes everything from scratch, with the exception of the externally-sourced achar.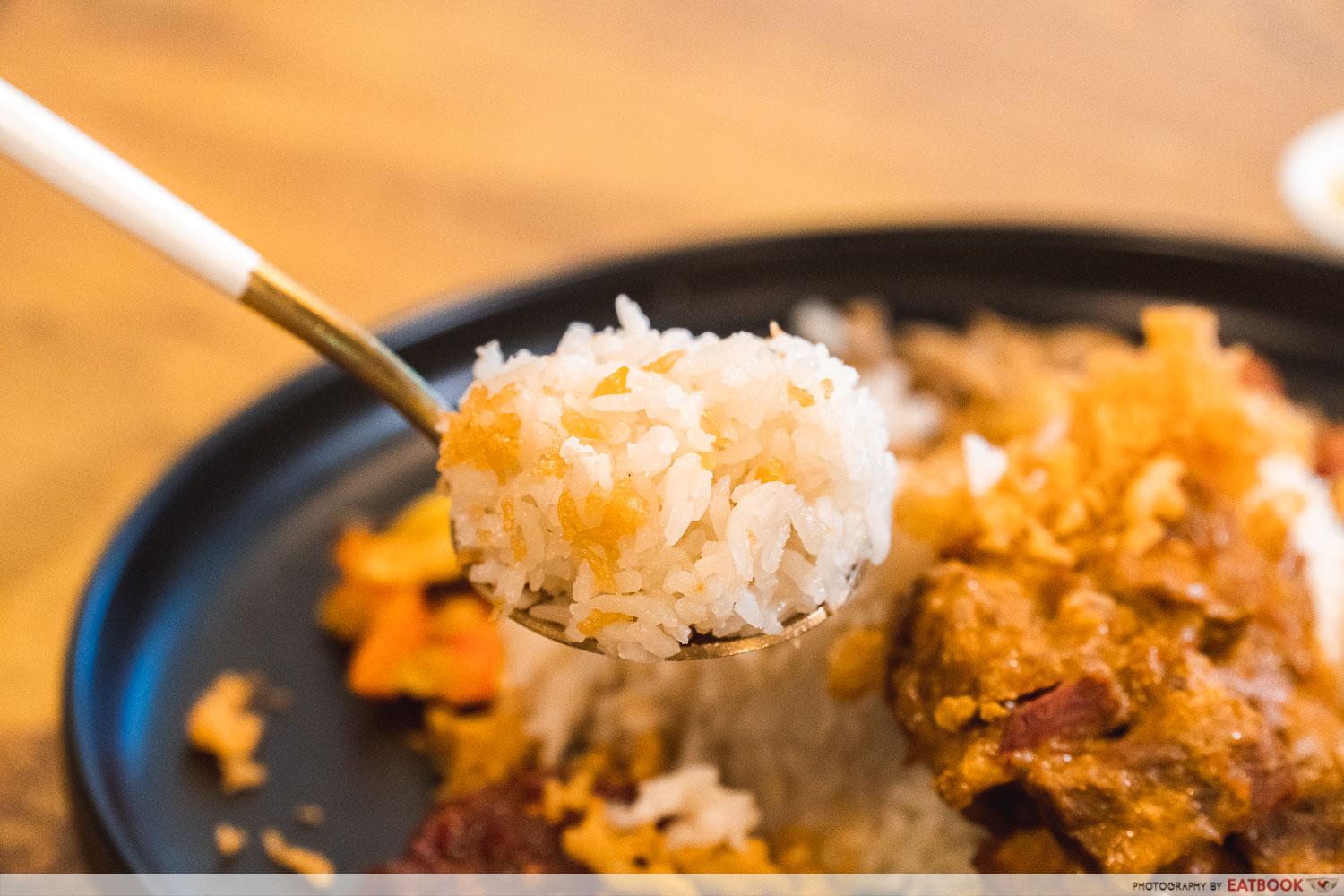 Their effort pays off. The rice, which is the very foundation of nasi lemak, is prepared with fresh coconut sourced daily from the market, resulting in light and fluffy nasi with an uber fresh, coconutty fragrance.  Thankfully, the rice wasn't too lemak either, which kept us going back for more.
Paired with a healthy heaping of their housemade sambal, each spoonful was rich and savoury with a slight sweetness from the chilli. The cherry on top was the generous lashing of crispy batter bits, reminiscent of ayam penyet, but a tad sweeter. These guys clearly know what they're doing.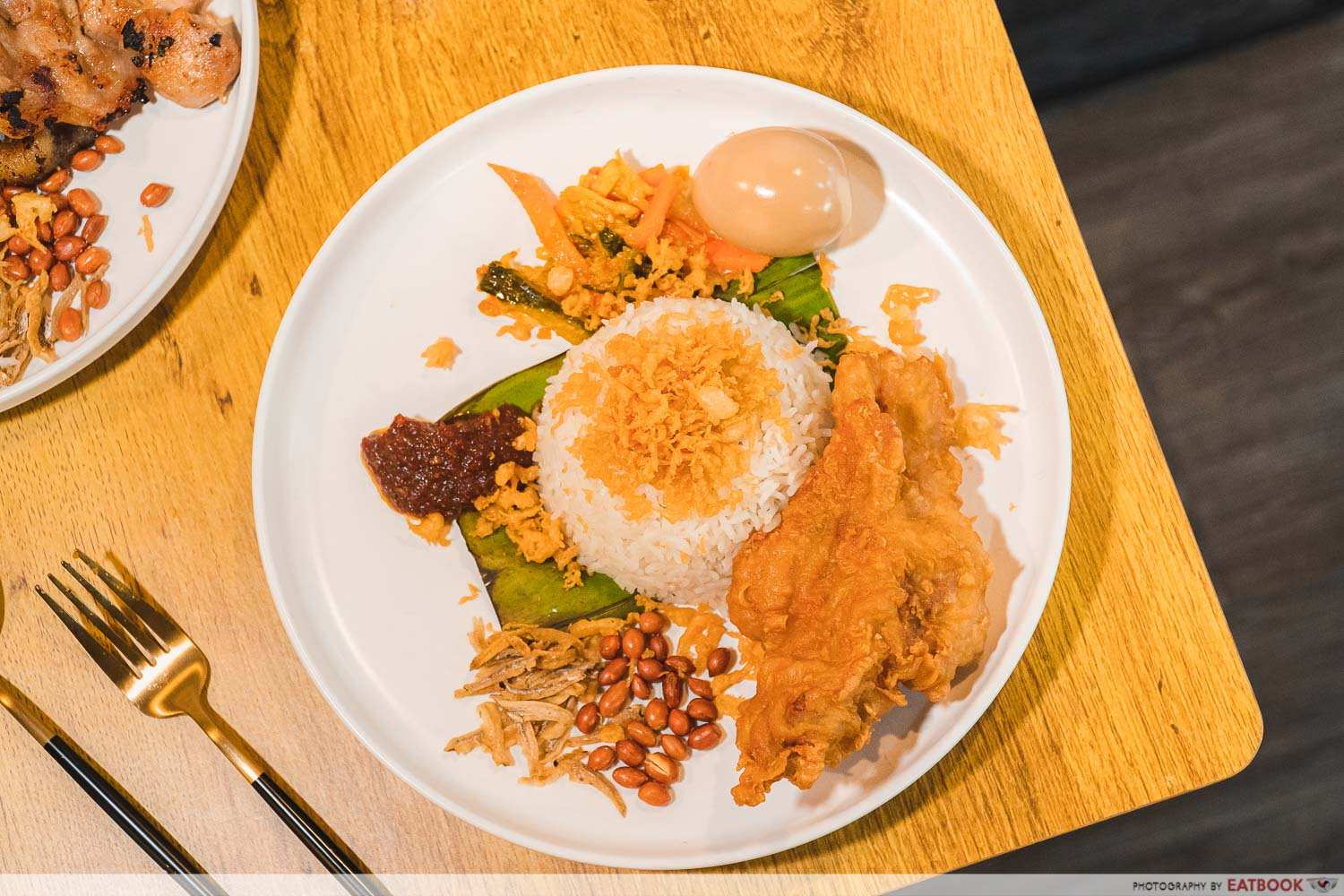 The Signature Chicken Cutlet Set ($8.80) is named a signature for a reason. It stars a decently-sized slab of fried-to-order chicken cutlet, a secret recipe by Chef Gideon's business partner Andrew who had spent some time in Taiwan developing it. This explains why the thigh cutlet was coated in a slightly sweet batter, which complemented the exceptionally juicy meat. I was also impressed by how crispy the chicken stayed throughout our long shoot. 
Ikan bilis and peanuts are often deemed as the less important components of nasi lemak, but the ones served here were fried to perfection, elevating the dish. They added a delightful crunch to the soft rice and were not too salty either, so we wiped them out in no time.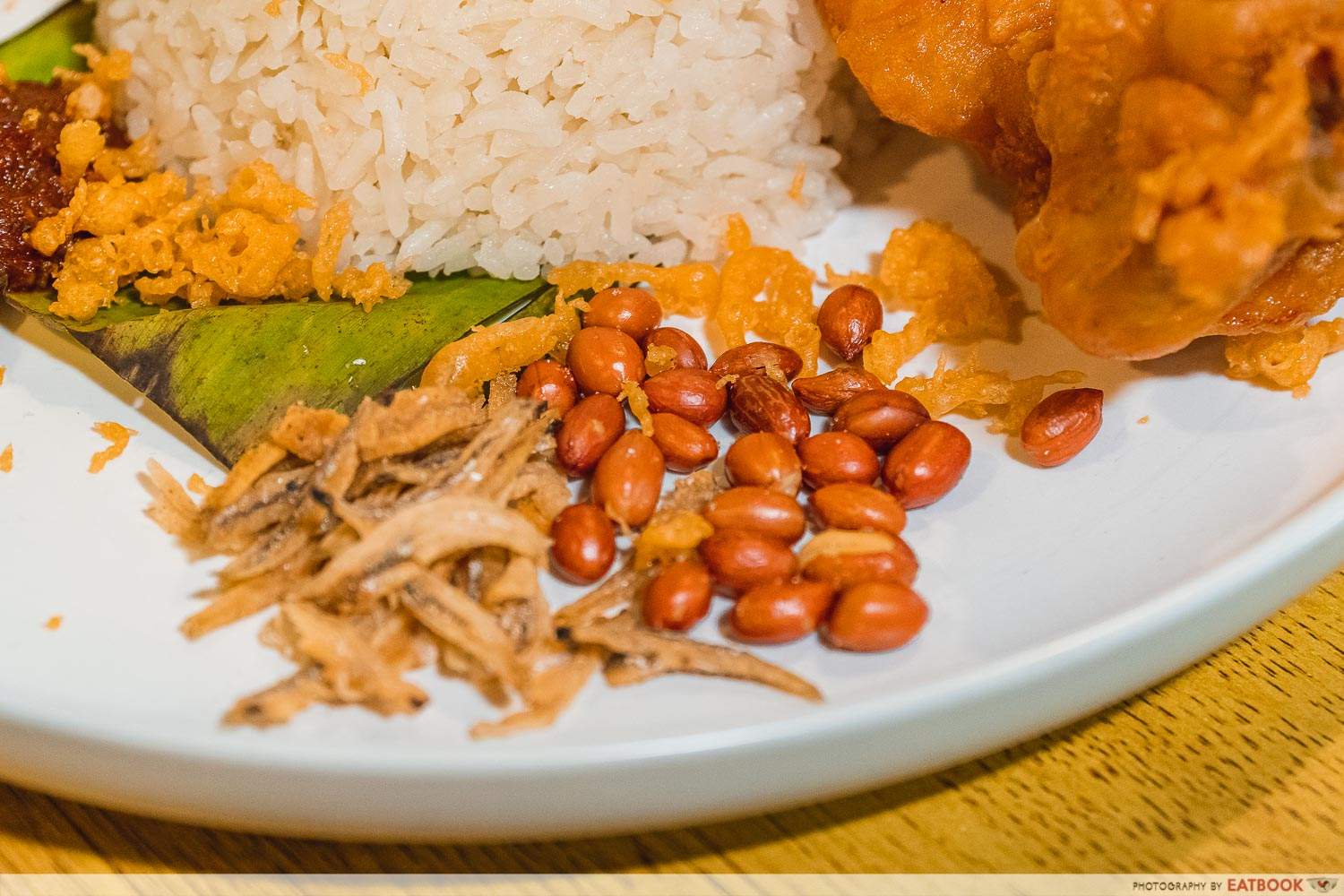 If you love moo ping as much as I do, you have to try the Grilled Chicken Set ($8.80). Chef Gideon took inspiration from Thai-style grilled pork skewers, switching the protein to chicken instead as the eatery is in the midst of becoming halal-certified. Sweet with a hint of char, the well-marinated meat was juicy and flavourful, working well with the light coconut rice.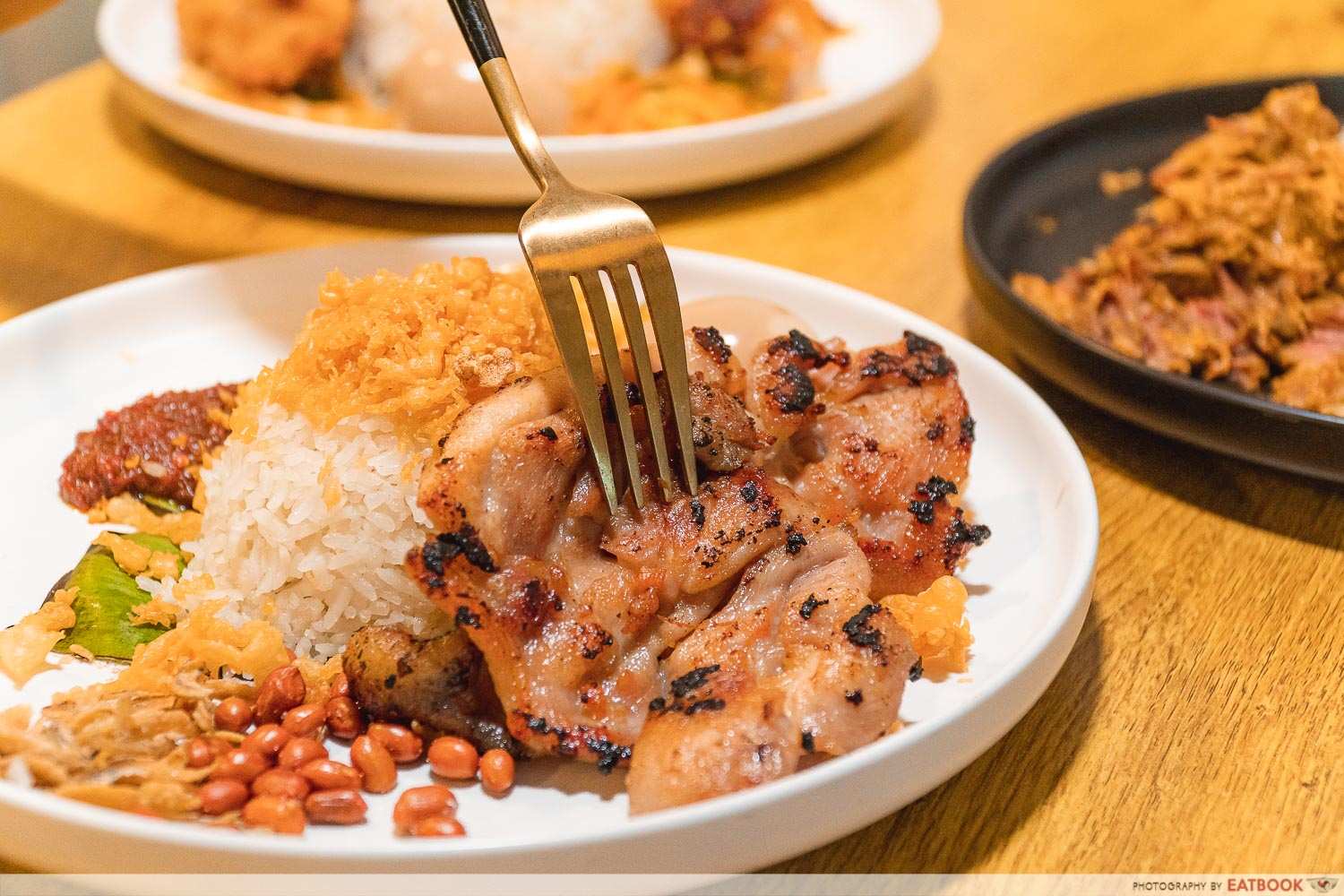 I foresee this will be my go-to when I return for my nasi lemak fix, as it's less greasy than the deep-fried cutlet and not as heavy on the palate.
Another meaty dish that caught my eye was the Sous Vide Beef Rendang Set ($14.80), which happened to be the most expensive item on the menu. While the flavour of the rendang was spot-on, I found the meat less tender than what I would like. Perhaps it's a matter of personal preference, as my colleagues felt it was done just right.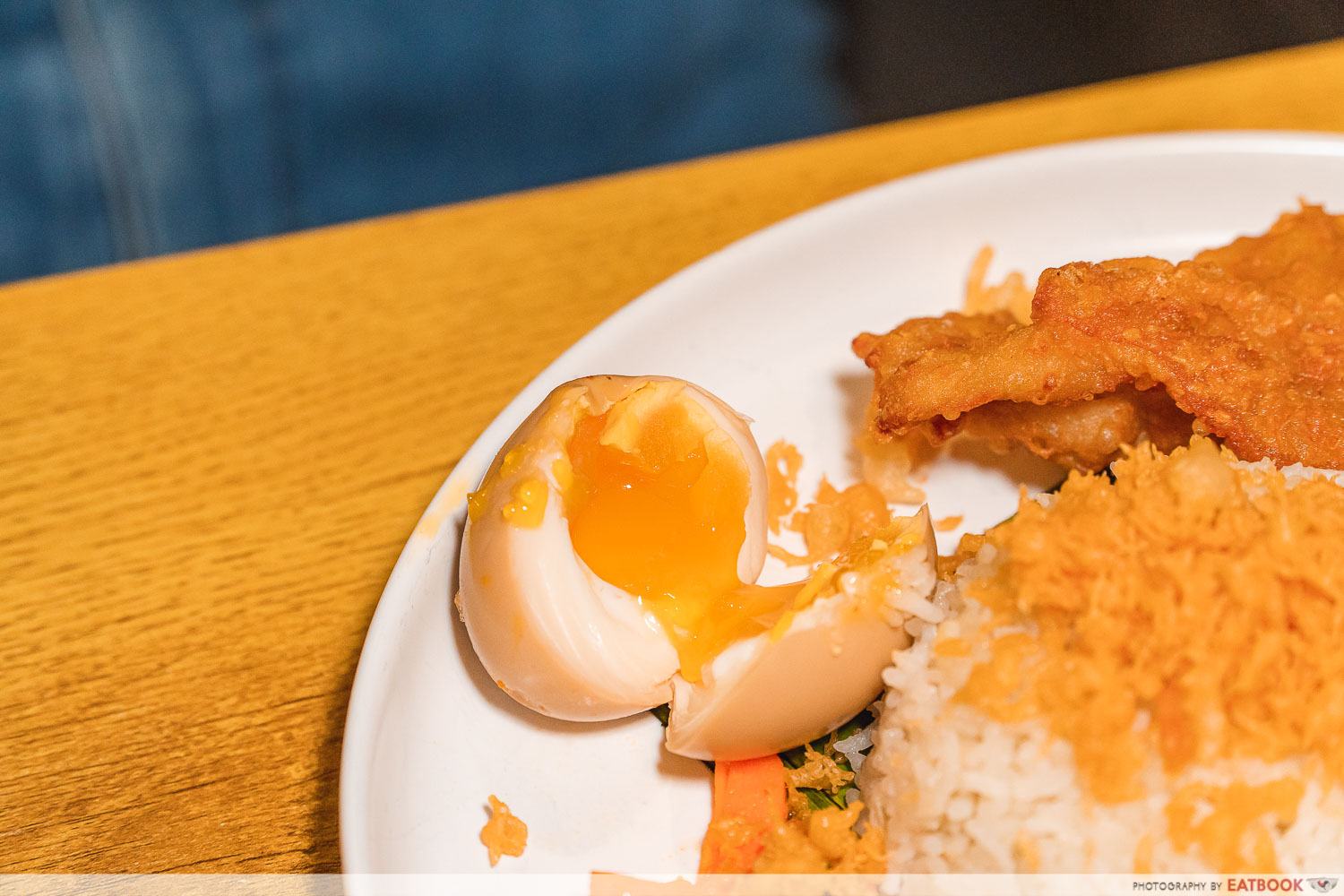 All the nasi lemak sets came with an hanjuku egg, and we were delighted that all three of our dishes featured an IG-worthy yolk ooze. 
Ambience at Husk Nasi Lemak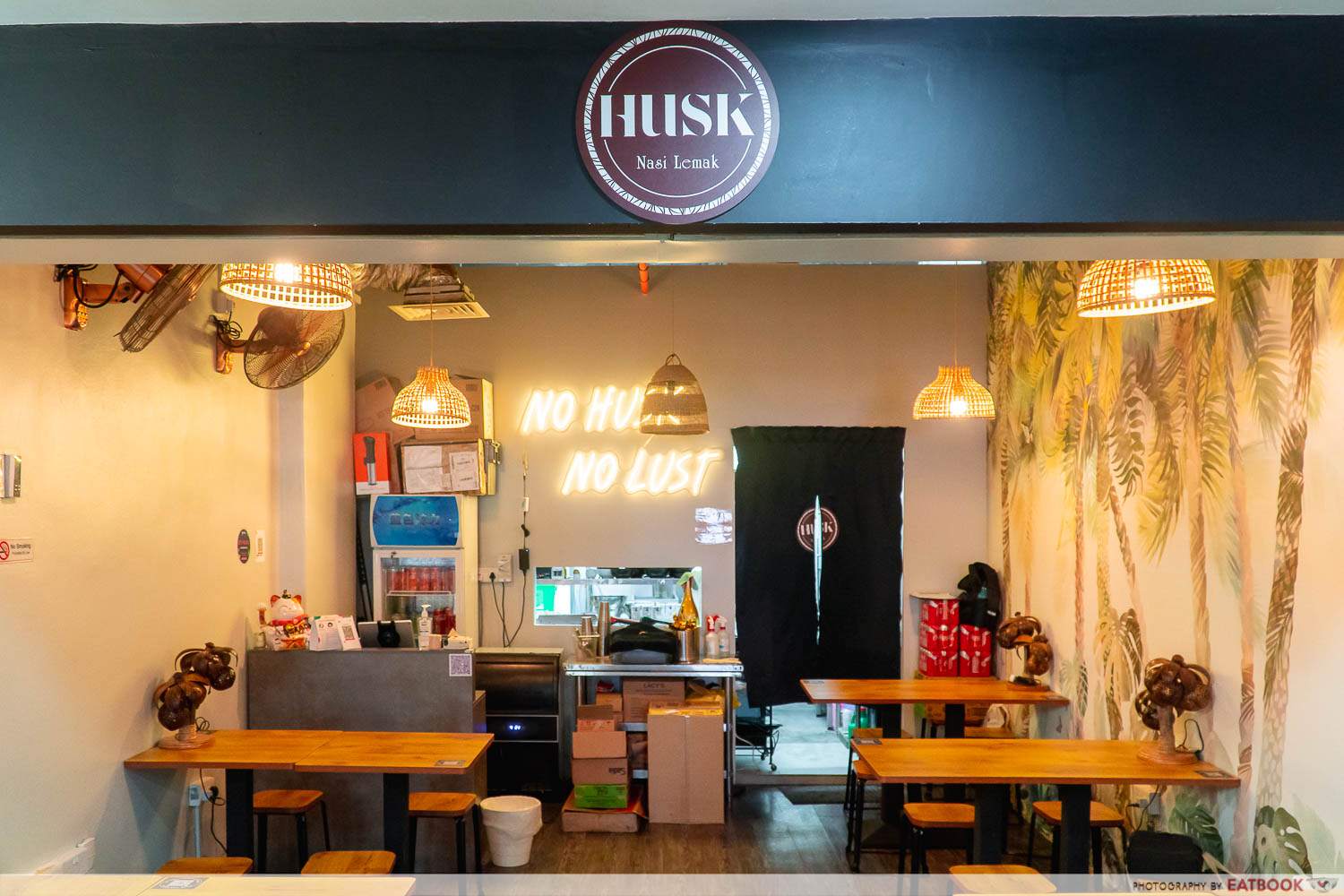 Bugis Cube is a short three-minute walk from Bugis MRT Station, which makes the location easily accessible via public transport. The casual eatery sits around 25 people, in addition to a couple of tables placed along the walkway. There's also air conditioning in the mall, so you wouldn't feel uncomfortable dining in.
When we were there on a weekday, there was a steady stream of office workers popping by during the lunch hour. It might be hard to snag a table if you're visiting during peak timings! 
15 Bugis Food Places In Singapore Including A Halal Thai Restaurant And Vietnam Pho
The verdict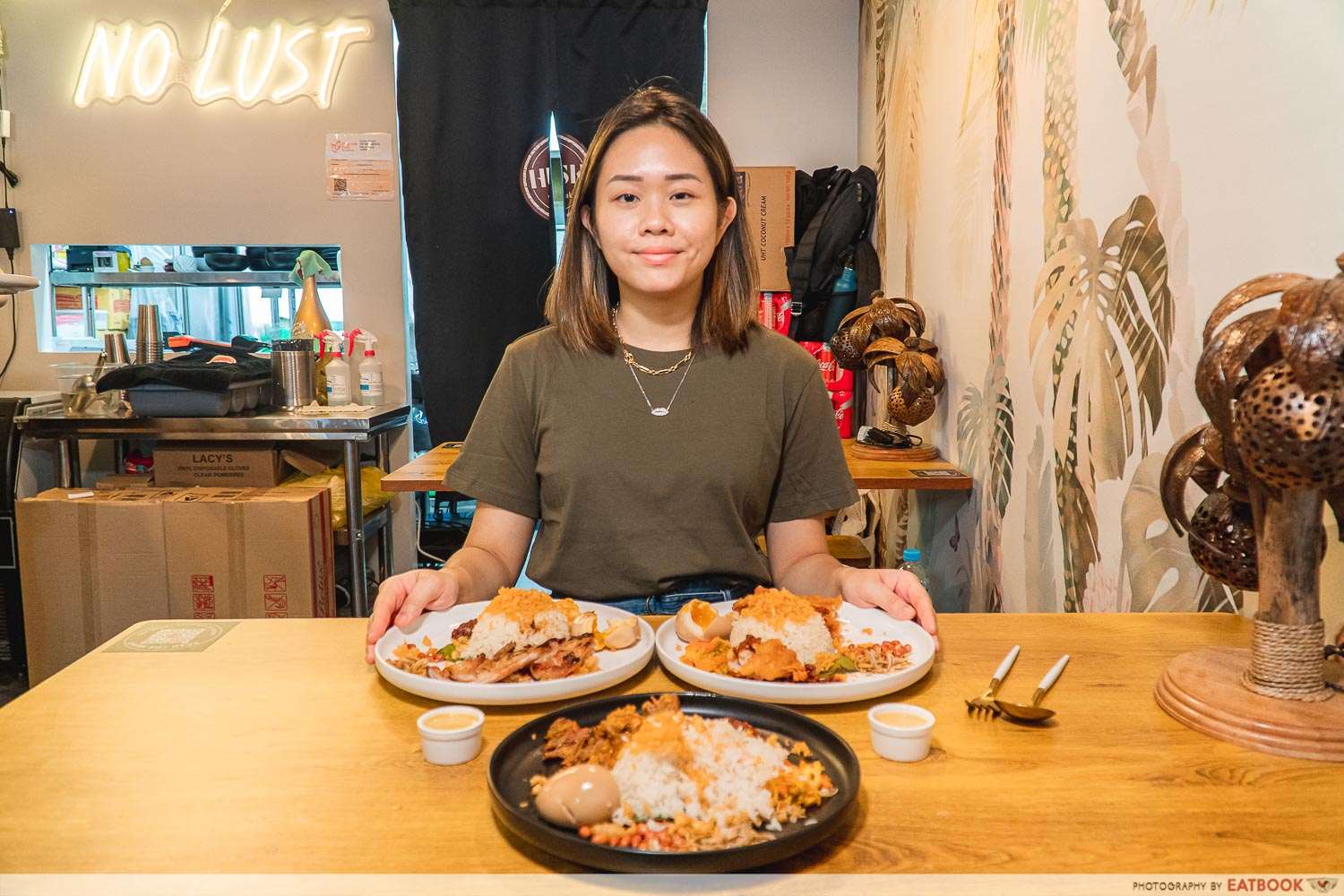 While I really enjoyed most of what we tried, I felt that the prices were pretty steep for nasi lemak, which might deter those who are budget conscious. Nonetheless, Husk Nasi Lemak does the dish justice with their premium toppings and impeccably cooked rice, so I think they're worth the once-in-a-while splurge. If you're up for a solid plate of nasi lemak that's hearty and delicious, in a comfortable setting in town, you won't go wrong here.
Don't miss this limited-time offer: flash this review to the team at Husk Nasi Lemak to get $1 off your set!
If you like nasi lemak, check out our OG Lemak review for twice-steamed nasi lemak at Newton Food Centre. Or if you're in the Bugis locale, pop by Uncle Lee Confectionery for old-school bakes such as kaya cake.
Address: 470 North Bridge Road, #03-21, Bugis Cube, Singapore 188735
Opening hours: Tue-Sun 11am to 9pm
Tel: 9661 9159
Website
Husk is in the process of getting halal-certified.
OG Lemak Review: Famous Twice-Steamed Nasi Lemak By Private Dining Chef At Newton
Photos taken by Loo Jie Ling
This is an independent review by Eatbook.sg.
Husk Nasi Lemak Review: Fusion Nasi Lemak With Moo Ping-Inspired Chicken And Sous Vide Beef Rendang
Husk Nasi Lemak Review: Fusion Nasi Lemak With Moo Ping-Inspired Chicken And Sous Vide Beef Rendang -

8/10
Summary
Pros
– Nasi was light and flavourful
– Fried and grilled chicken were delicious
– Convenient location
Cons
– Pricey for nasi lemak
– Beef rendang wasn't as tender as I'd hoped 
Recommended dishes: Signature Chicken Cutlet Set ($8.80), Grilled Chicken Set ($8.80)
Opening hours: Tue-Sun 11am to 9pm
Address: 470 North Bridge Road, #03-21, Bugis Cube, Singapore 188735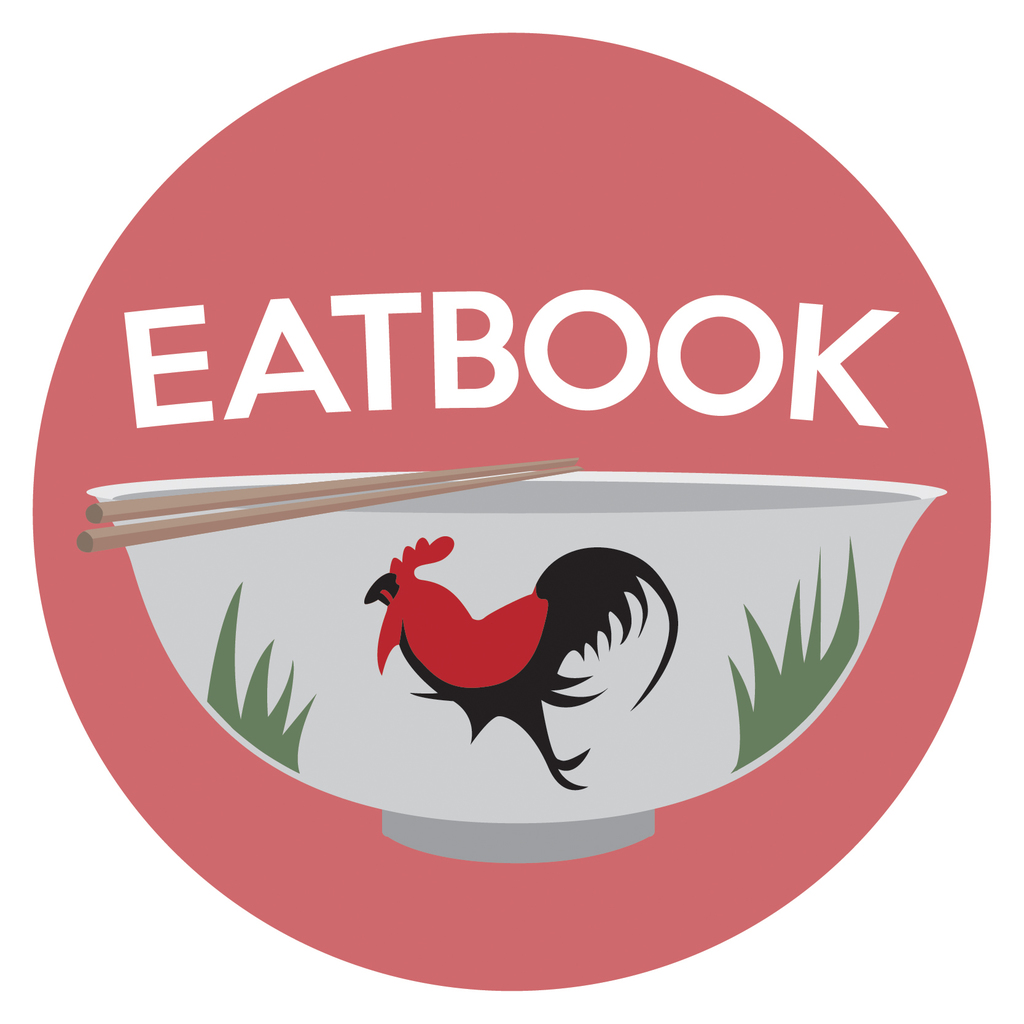 Drop us your email so you won't miss the latest news.