OG Lemak at Newton Food Centre
Update: OG Lemak is permanently closed.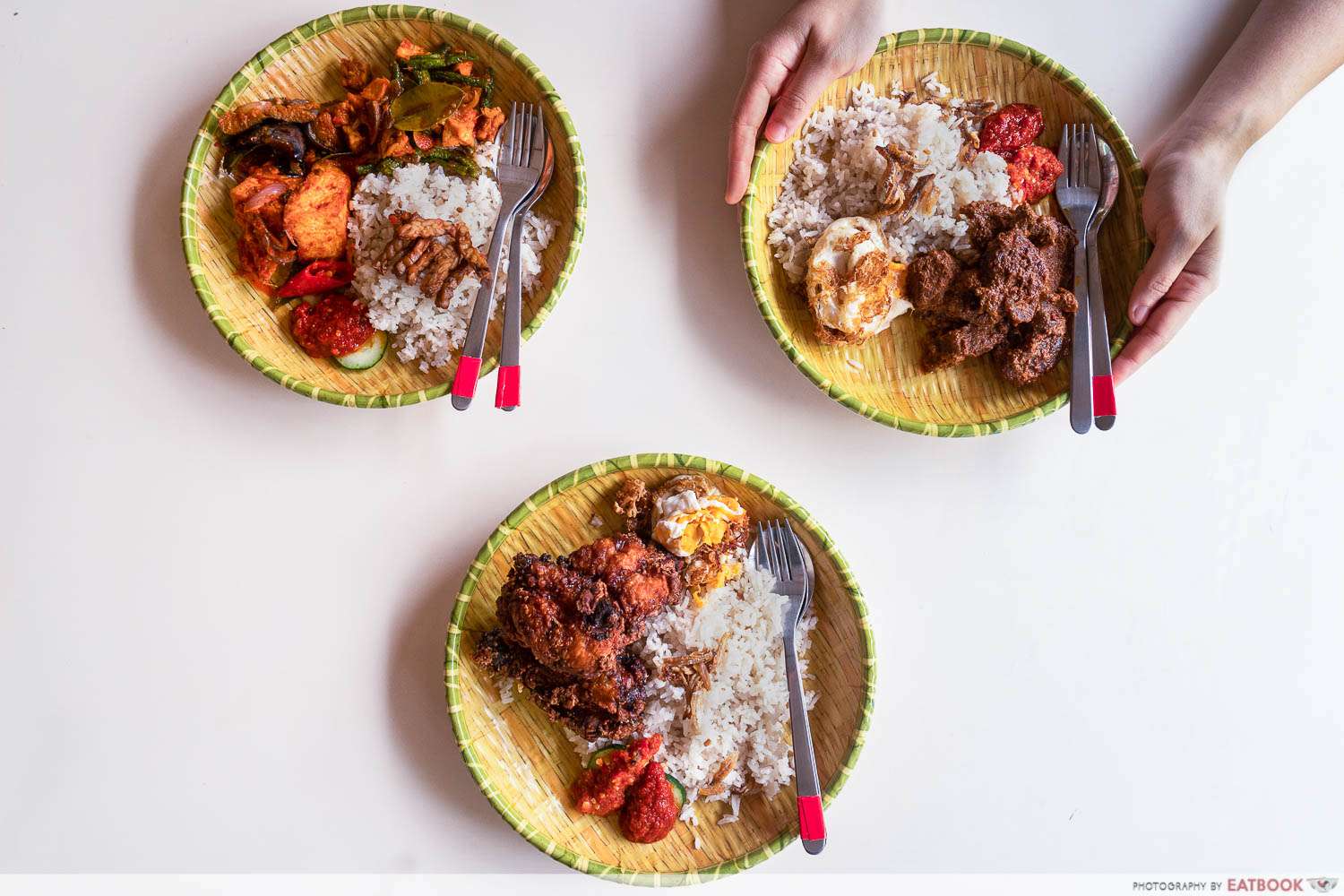 With close to 100 hawker stalls, it's no surprise that Newton Food Centre ranks as one of the most popular foodie haunts for its wide variety of delicious local eats. Although prices fare lean towards the higher end for hawker food, there are some unique finds here. A new addition to the family is OG Lemak by Chef Shen Tan, a private dining chef who has garnered a strong following on social media since launching her one-of-a-kind nasi lemak at Maxwell Food Centre, way back in 2008.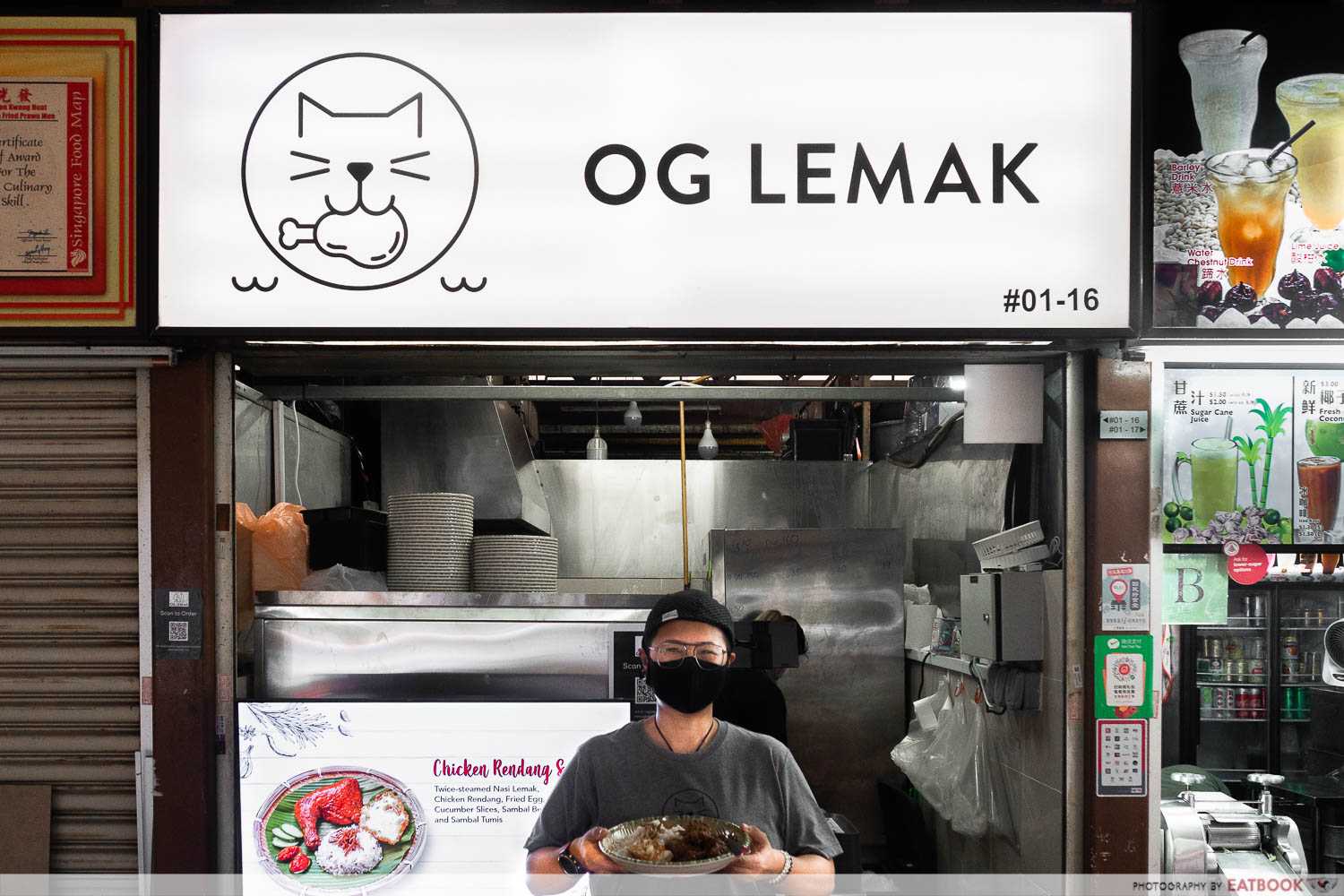 Previously from a corporate background, Chef Shen Tan first rose to fame for her twice-steamed, 11-ingredient nasi lemak, which requires a laborious four-hour cooking process. The creative individual then went on to collaborate with renowned restaurants to develop innovative Mod-Sin dishes like Bak Chor Mee Pasta, and Pulut Hitam Cake. Today, she also runs Ownselfmake Chef, a private home dining experience that lets you enjoy locally inspired menus.
Food at OG Lemak
The star of the show is the nasi lemak rice, which, according to Chef Shen, is the exact same recipe served at her original stall—the now-defunct Madam Tan's. On the menu are four items: OG Lemak, which lets you choose from Crispy Chicken ($7.90) or Crispy Chicken Thigh ($9.90), Chicken Rendang ($9.90), Beef Rendang ($9.90), and Vegan ($9.90). Although the stall isn't halal-certified, no pork or lard is used here. Chef Shen also reveals that they have plans to introduce more items as side dishes in the near future.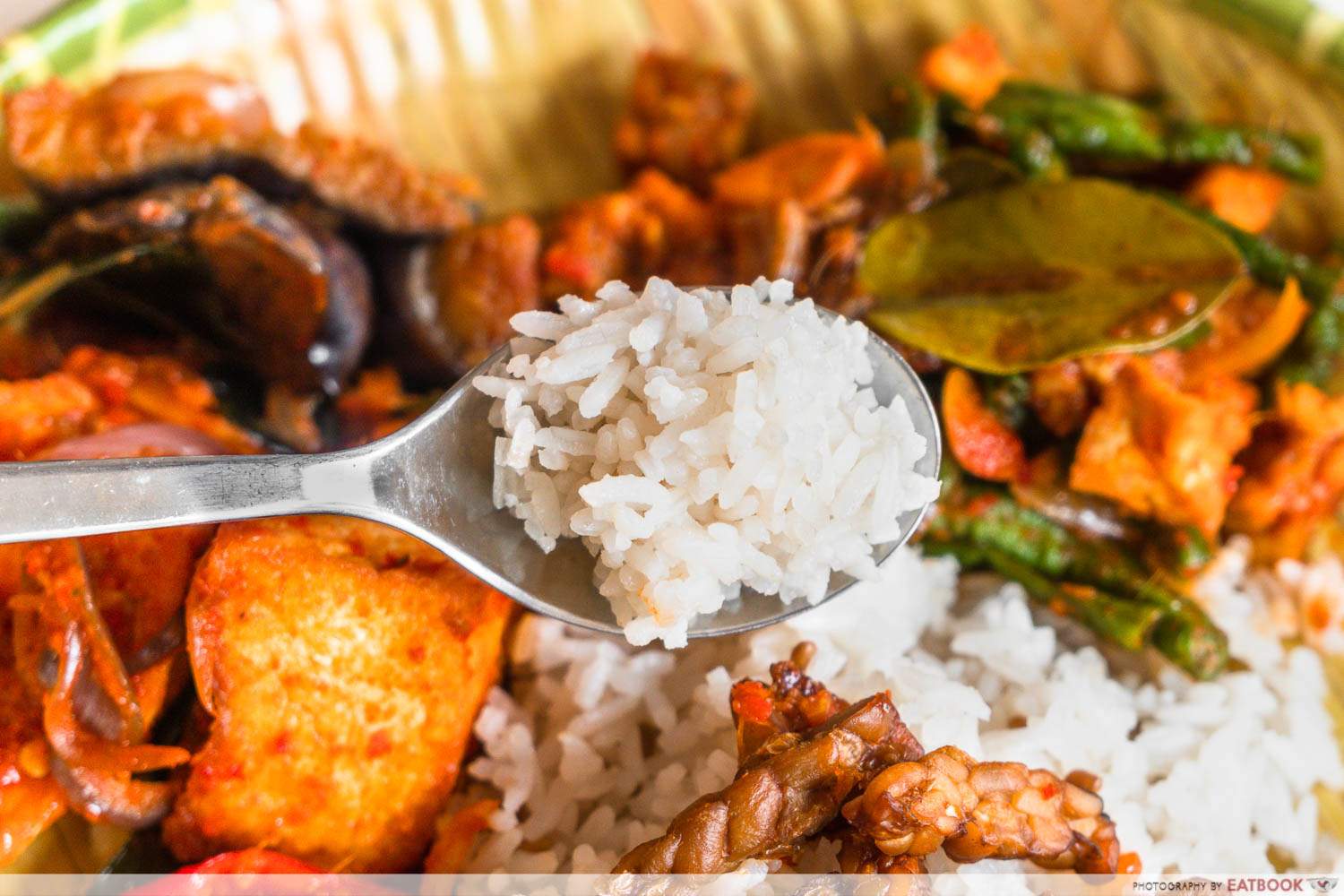 Twice-steamed for a superior texture and flavour, the uber fluffy rice is a testament to Chef Shen's close attention to detail. Last year, I'd tried her nasi lemak from her farm-to-table delivery concept Thank-Goodness-It's, but somehow this time it tasted even better than before. Perhaps having it on the spot, fresh out of the kitchen, is the way to go.
The rice is steamed with 11 ingredients, including onions, ginger, lemongrass, and pandan leaves, and then soaked in a mix of coconut milk and fenugreek, before it's steamed for a second time. What you get from the four-hour-long process are multiple layers of flavour in each bite; it's fragrant, yet non-greasy—probably one of the best versions of nasi lemak I've had.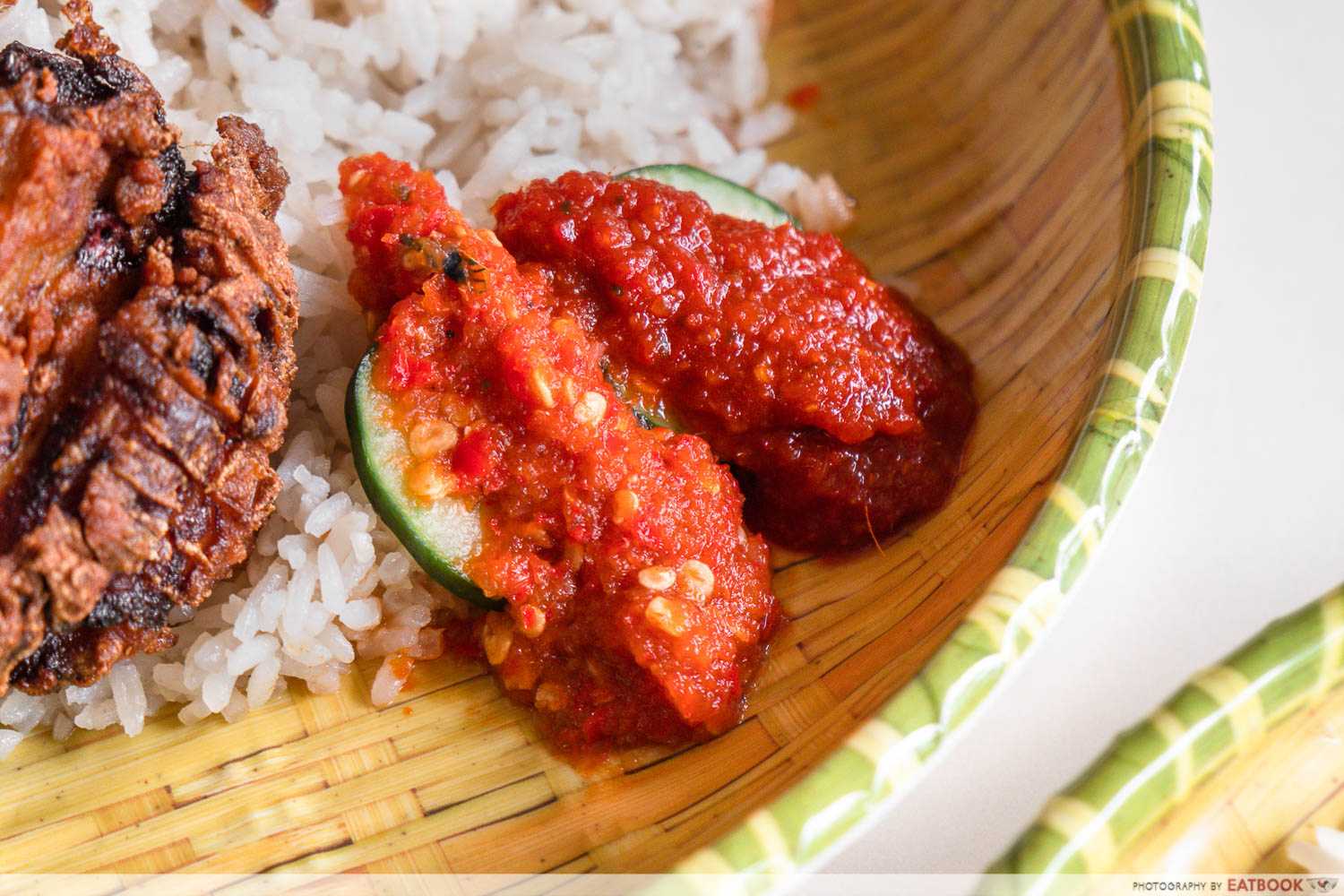 Another interesting point is you get two types of chilli: sweet sambal tumis, and spicy sambal belacan. Both are equally delicious, but I've found that combining them results in a more complex taste I really enjoy. It's great that you get to customise the level of spice to your liking!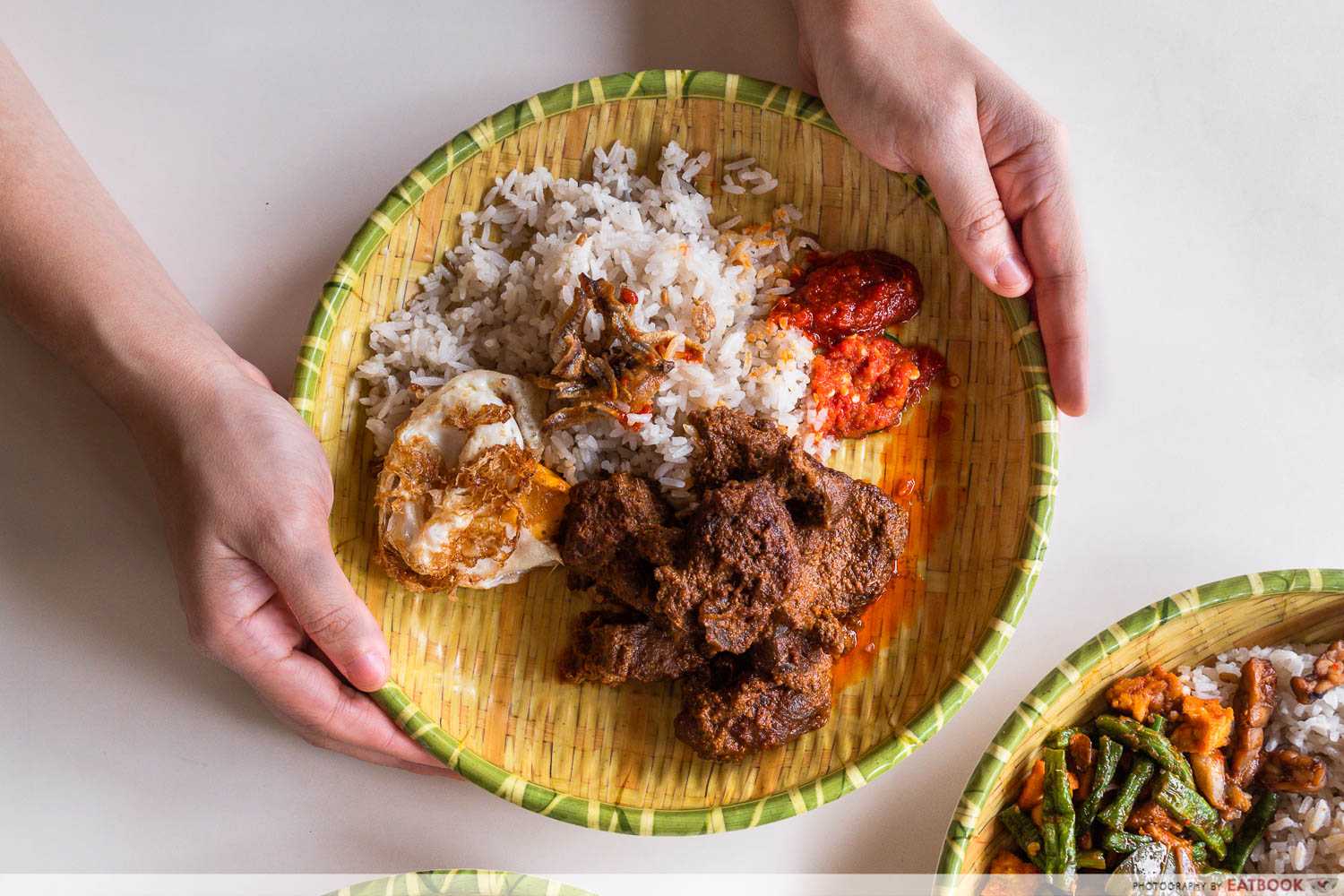 Meat lovers should try the Beef Rendang—think generous chunks of beef swimming in a rich rendang sauce. The meat is tender yet retaining a good bite. When paired with the rice and crunchy ikan bilis, the combination was heavenly. While tasty, this wasn't the best rendang I've had. Personally, I would prefer for the meat to be just a tad softer and less sinewy.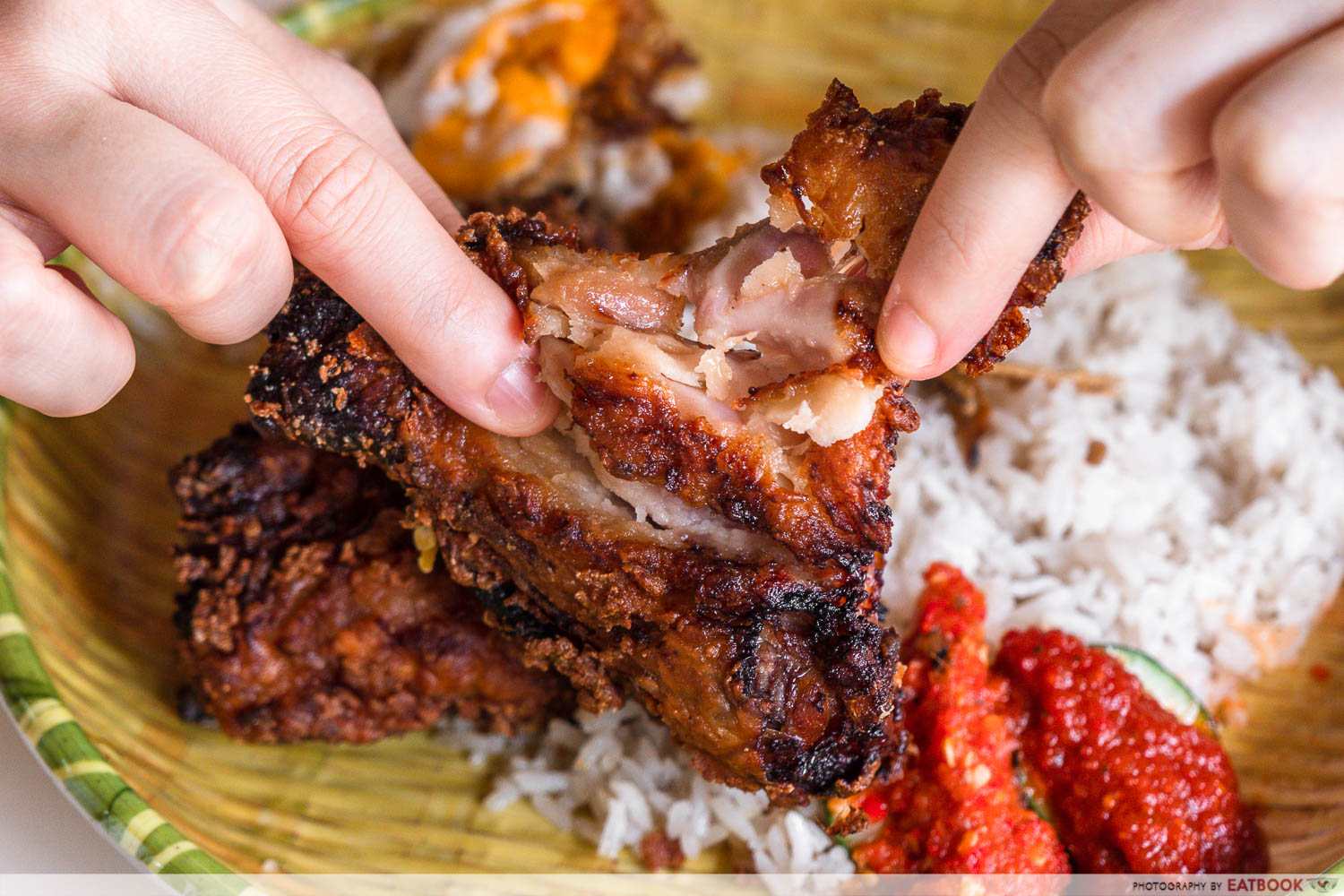 If you only have space for one dish, go for the Crispy Chicken Thigh. Featuring perfectly battered, gorgeously crisp skin with a subtle sweetness akin to prawn paste chicken, this fried chicken was undoubtedly the highlight of my meal. Pulling apart the chunk of goodness revealed tender and juicy meat that was right off the charts. It's hard to find fried chicken that good, especially at most run-on-the-mill nasi lemak stalls.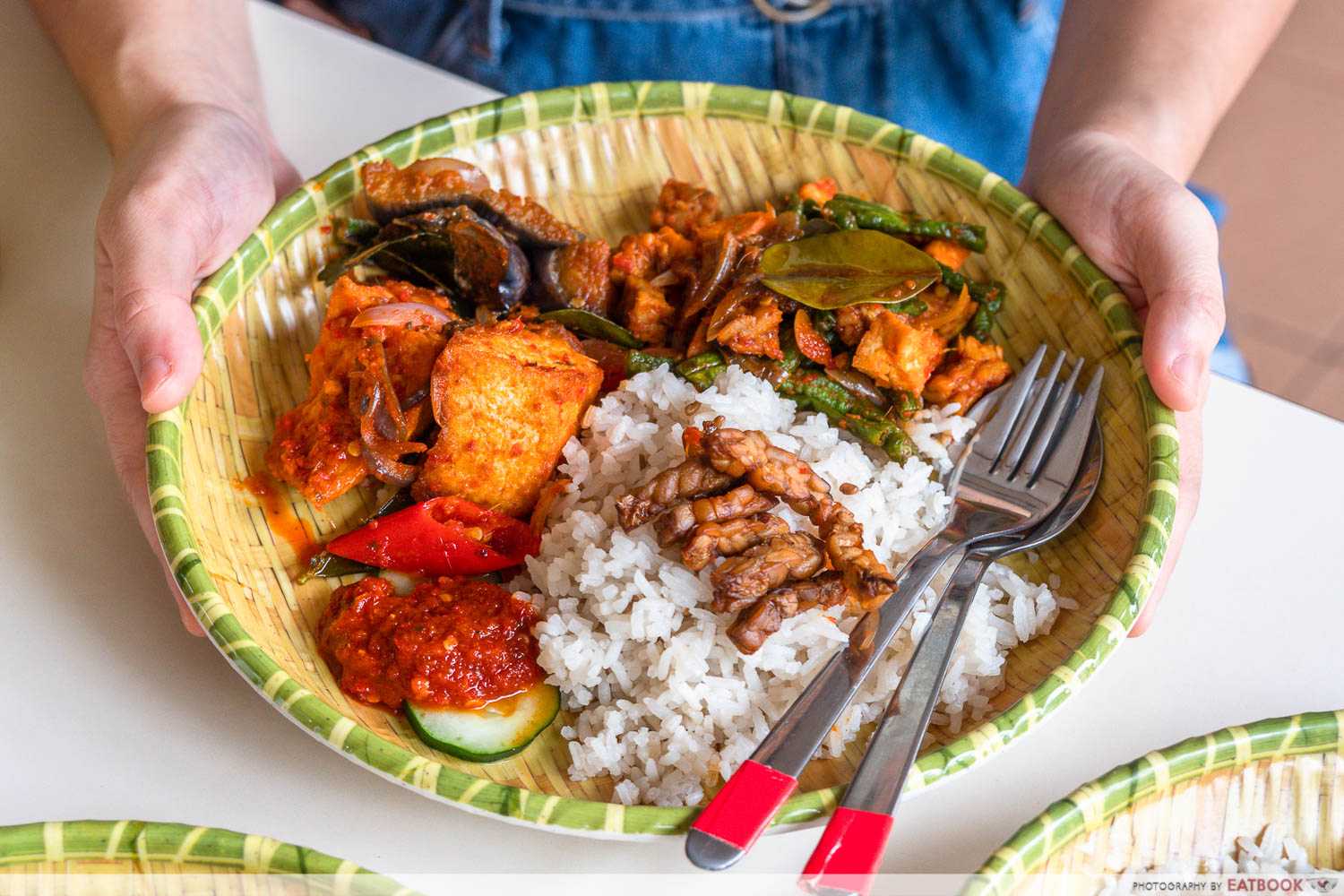 Vegetarians will be pleased to know that there's a vegan option here. The Vegan Set features a medley of items such as sambal tumis, sambal goreng, grilled eggplant, tempeh chips, and sambal tau kwa. This dish was extremely flavourful, considering how it was completely dairy- and meat-free. Thankfully, it wasn't too spicy either. I think having this option on the menu was a smart move, as more folks are going veggie these days.
20 Vegetarian Food Places In Singapore For Meatless Chicken Rice, Army Stew And More
Ambience at OG Lemak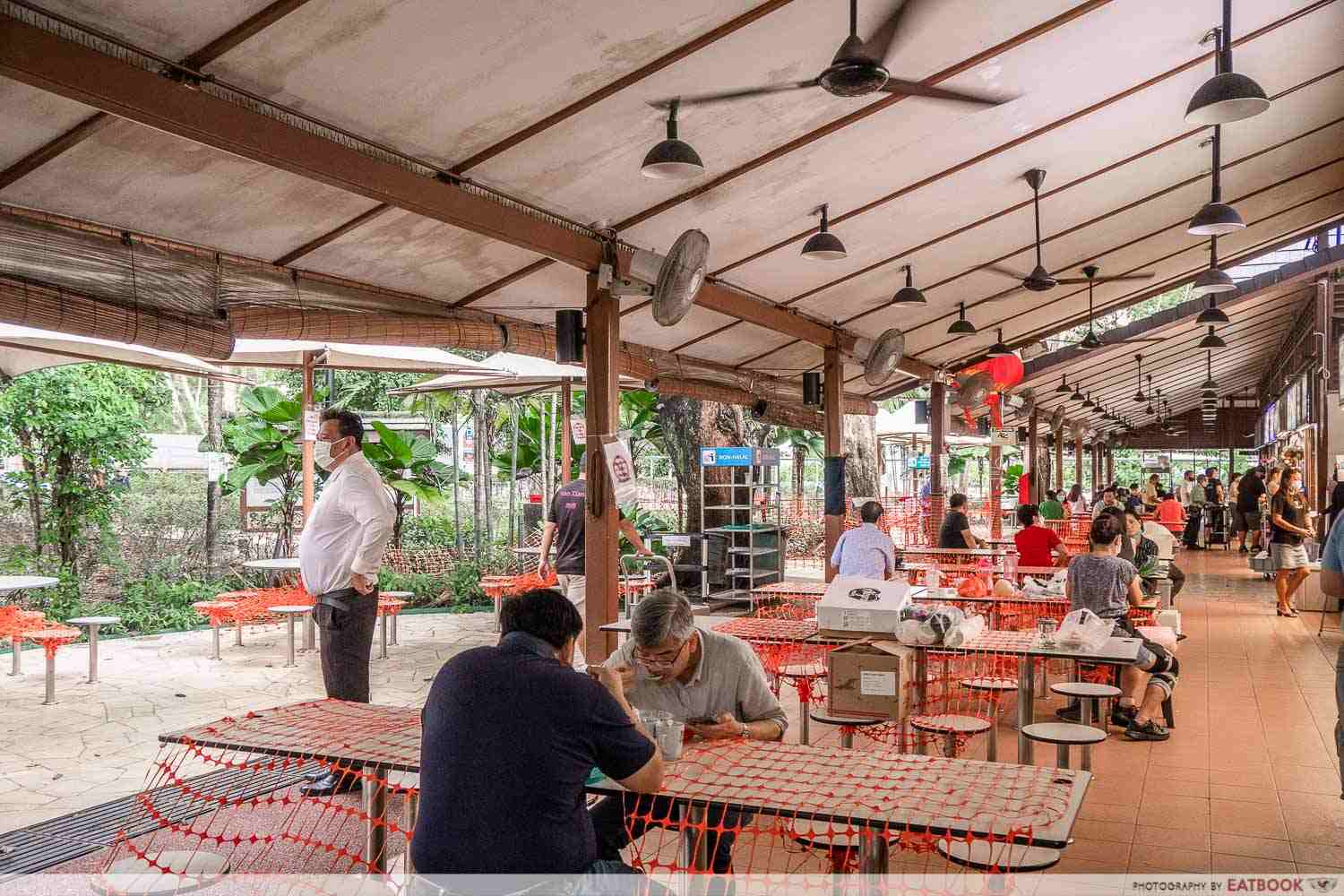 OG Lemak is located in Newton Food Centre, which is a short four-minute walk from Newton MRT Station. The stall is near the main entrance of the hawker centre, so it's pretty easy to find. You can choose to snag an outdoor table, but beware of the many crows in the area. Alternatively, pick the sheltered seats, which are aplenty.
20 Nasi Lemak Stalls With Delivery Including Lu Rou Nasi Lemak And Nasi Lemak Cake
The verdict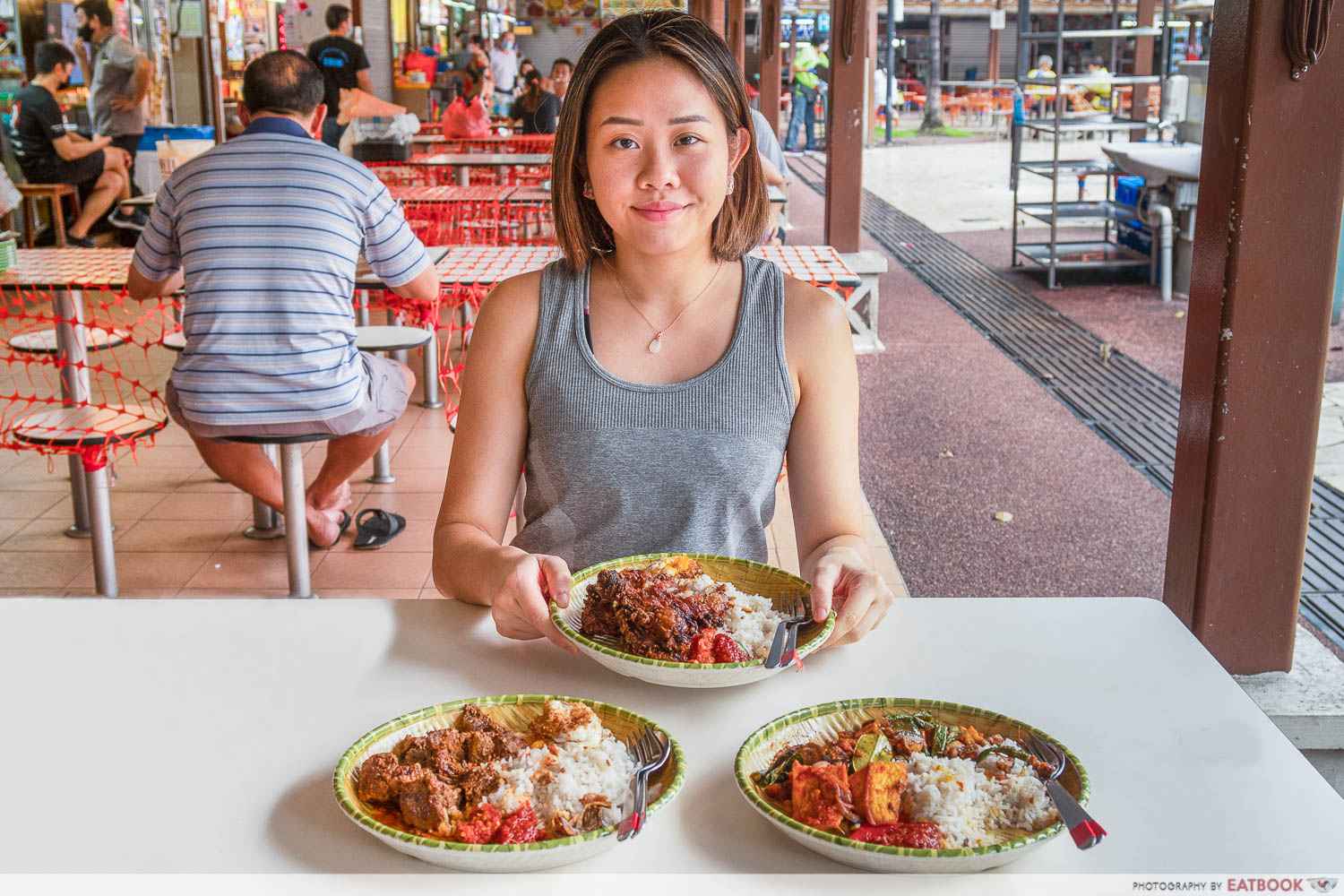 If you're seeking a good plate of nasi lemak near town, OG Lemak will not disappoint. My only gripe was the price, which may seem steep for hawker fare. But considering the amount of time and effort taken to prepare the dish, plus the quality of the ingredients, I think it's completely worth it. I'll definitely be back for my nasi lemak fix if I'm in the area!
Check out our list of nasi lemak in Singapore! Some of them do deliveries too. Otherwise, keep this list of stalls to eat at in Newton Food Centre handy while you're there.
Address: 500 Clemenceau Avenue North, #01-16, Newton Food Centre, Singapore 229495
Opening hours: Daily 11am to 8:30pm (or sold out)
Website
OG Lemak is not a halal-certified eatery, but uses no pork and lard
13 Best Newton Food Centre Food To Eat Like Rachel Chu From Crazy Rich Asians
Photos taken by Emily Teu.
This was a media tasting at OG Lemak.
OG Lemak Review: Famous Twice-Steamed Nasi Lemak By Private Dining Chef At Newton
OG Lemak Review: Famous Twice-Steamed Nasi Lemak By Private Dining Chef At Newton -

7.5/10
Summary
Pros
– Crispy Chicken was perfect
– Flavourful rice
– Convenient location
Cons
– Pricey for hawker fare
– Limited options
Recommended dishes: Crispy Chicken Thigh Nasi Lemak ($9.90), Beef Rendang Nasi Lemak ($9.90)
Opening hours: Daily 11am to 8:30pm
Address: 500 Clemenceau Avenue North, #01-16, Newton Food Centre, Singapore 229495