---
Milo madness
---
I love Milo. It's sweet, malty and super gao, plus it's familiar and tastes like home – maybe that's why Nathan Hartono misses Milo so much. And let's face it, Milo has become a massive staple for most of us, and the best way we could truly show homage to our beloved childhood drink is by consuming it in all of its possible forms. So here are 10 places in Singapore with Milo desserts to help you max out your love for Milo.
---
1.The Roti Prata House
---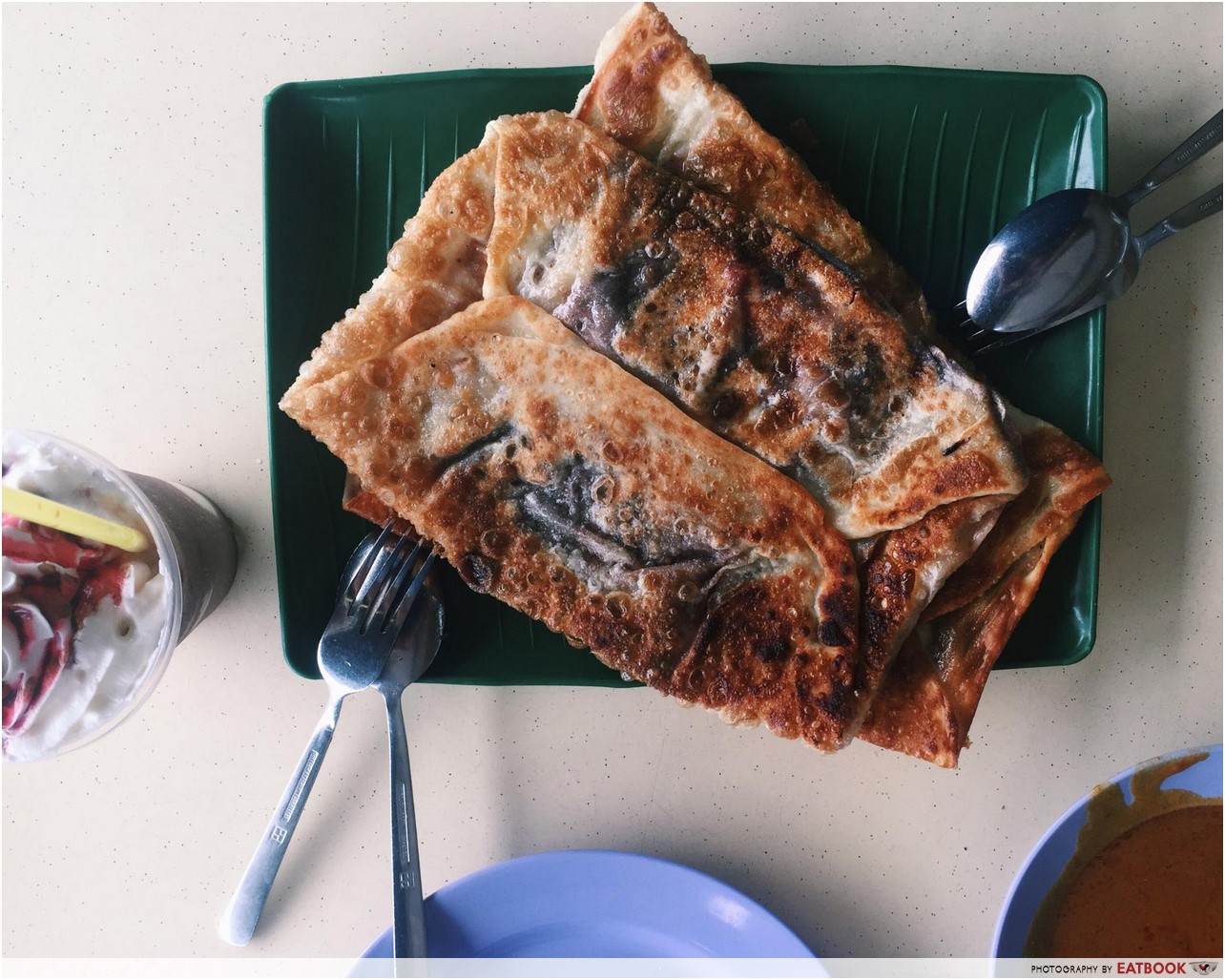 Yup, you read that right. This is a Milo and Cheese Prata ($4) to take your Milo fantasies to the next level. Now, before you become completely skeptical as to whether this tastes any good, know that The Roti Prata House is a supper place known for being worth the calories. And trust me when I say this was way worth the calories. But if you're not for a hybrid prata that surprisingly tastes like a richer version of Nutella, do try their Cheese or Kaya Bomb Pratas ($4.50) that are super sinful and way too delicious.
Address: 246M Upper Thomson Road, Singapore 574370.
Opening hours: Mon-Sun 7am to 2am
Tel: 6459 5260
---
2. Redpan
---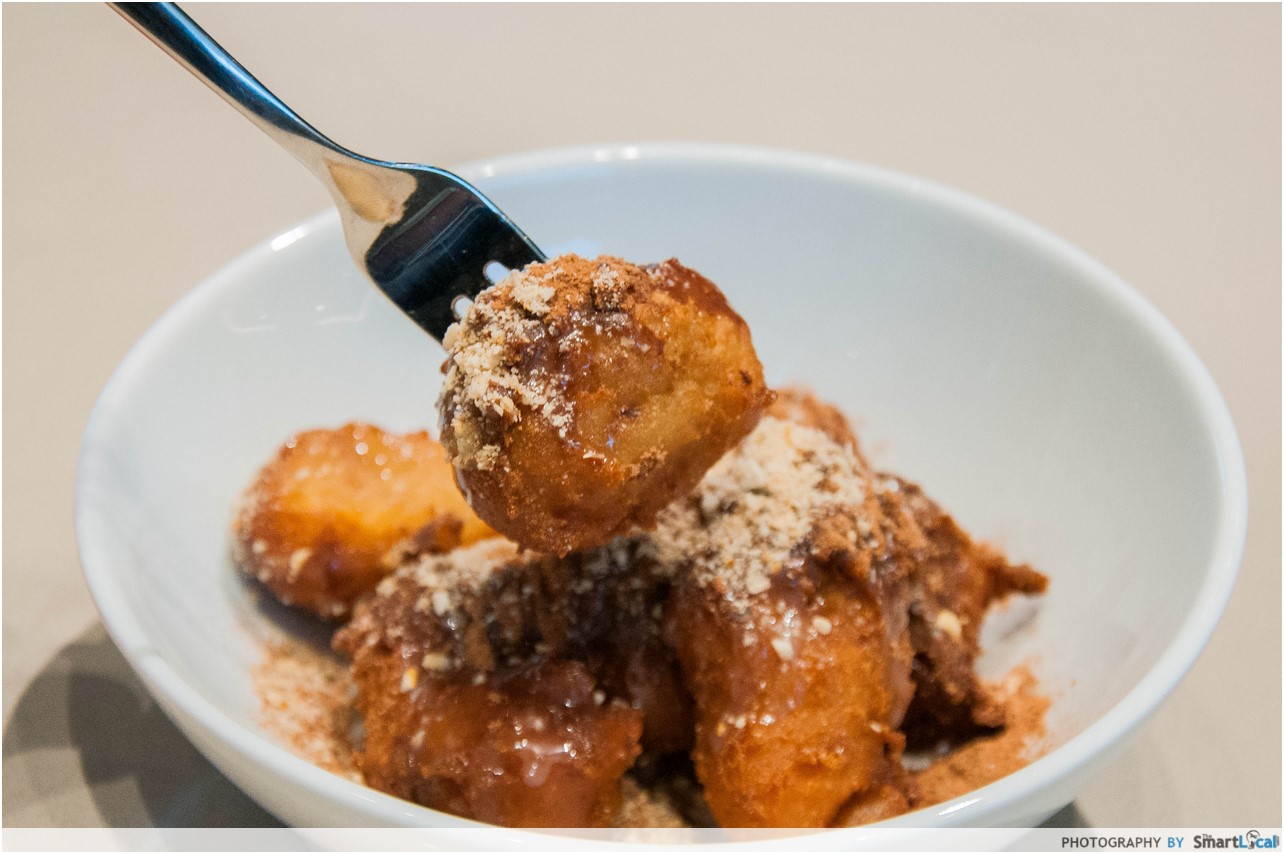 You'd think Milo Dinosaur was already sweet enough but Redpan takes this indulgent drink-slash-dessert to another level with Banana Donuts "Milo Dinosaur" ($7). Taking a heaped spoonful of Milo, they place it on top of fluffy fried banana donuts with a scoop of ice-cream, drenched with chocolate sauce and crushed nuts. You might find this too jelak to finish by yourself, so bring a friend along to share this decadent dish.
Address: 6 Raffles Boulevard, #02-03/04, Marina Square, Singapore 039594
Opening hours: Mon-Fri 9am to 10pm, Sat-Sun 11am to 10pm
Tel: 6255 5850
Menu
Read our full review here.
---
3. Cat & the Fiddle
---
I don't know about you, but if someone got me a Milo Dinosaur Cheesecake ($32.90) for my birthday, I'd be ecstatic. With a wide selection of unique cheesecakes inspired by a multitude of flavours, from Pina Colada Cheesecake ($38.90) to Yuan Yang Cheesecake ($32.90), online store Cat & the Fiddle is set to deliver. And if you can't decide on one, get them ALL with Fickle Feline ($42.90) that's comprised of a selection of their best-selling cheesecakes.
Tel: 6287 0077
Menu
---
4. Butter Studio
---
Known for their delectable cupcakes, Butter Studio hones their craft even more by hopping onto the Speculoos Cookie Butter bandwagon. They've combined it with Milo to create the beauty that is Speculoos Milo Fudge Cupcake ($3.50). It is everything you want in a cupcake – moist, delicate and not too sweet. But if Speculoos isn't your thing, go for a classic Red Velvet Cupcake ($3.50) that'll satisfy your sweet tooth.
Address: 147 Jalan Besar, Singapore 208865
Opening hours: Mon, Wed-Thurs 12pm to 10pm, Fri 12pm to 12am, Sat 10:30am to 12pm, Sun 10:30am -to 10pm
Tel: 6294 7115
Menu
---
5. Churn Creamery
---
Churn Creamery's Bailey's Milo Gelato ($6.80) is so well sought after, that when I visited the store it was sold out for the entire month! I'm not surprised as it's smooth and creamy texture is not one to be missed out on. Aside from this, I'd recommend a scoop of Blueberry Cheesecake Gelato with Waffles ($8.80). They've also got puff cones ($1.50), which are similar to viral donut cones, so be sure to try that too!
Address: 124 Tanjong Pagar Road Singapore 088533
Opening hours: Mon, Wed-Fri 12pm to 11pm, Sat 2pm to 11pm, Sun 2pm to 10pm
Tel: 6221 3987
Find out what other viral food trends are in Singapore here.
---
6. Tuk Tuk Cha
---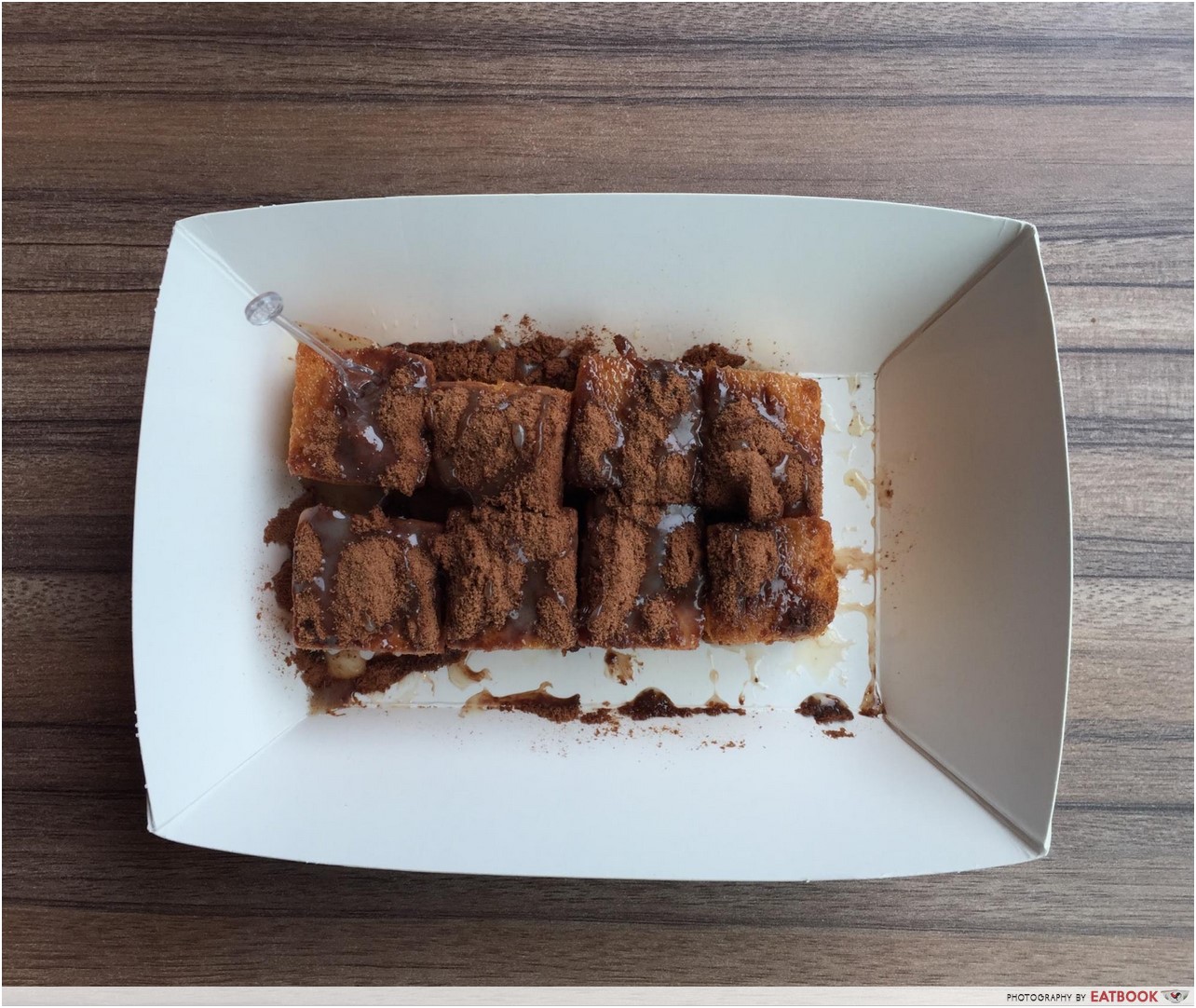 If bread is your favourite carb on the entire planet, then you'll love Tuk Tuk Cha's Golden Toast With Milo and Condensed Milk ($4.20). It's decadent, buttery and super shiok. But if you're not yet ready to fully engorge yourself with this delicious piece of toast, I'd recommend getting a Thai Green Milk Tea ($3) or share their Mango Tango Shibuya toast ($10.80) with some friends.
Address: 3 Temasek Boulevard, #02-605A, Suntec City Tower 3, Singapore 038983
Opening hours: Mon-Sun 9am to 9pm
---
7. Twelve Cupcakes
---
Contrary to the Speculoos Milo Fudge Cupcake above, Twelve Cupcakes' Milo Cupcake ($3.20) is reserved for the Milo purists. First introduced some time last year, it makes a comeback to Twelve Cupcake outlets from 26 September to 23 October. If you're willing to indulge in a milo cupcake that's soft and topped with icing that melts in your mouth, then head down to the nearest Twelve Cupcakes outlet and grab one before it's gone.
Address: 1 Vista Exchange Green, #01-47, The Star Vista, Singapore 138617
Opening Hours: Mon-Sun 11am to 9pm
Tel: 6337 7680
---
8. Swensens
---
They say at the end of every rainbow lies a pot of gold, so imagine my surprise if at the end of that rainbow was a dirt pot of Milo. Not that I'm complaining, but I certainly wouldn't mind Swensen's Milo Dinosaur Sundae Dirt Pot ($10.90++), because hidden underneath these heaped spoonfuls of precious Milo lies a scoop of vanilla ice-cream perfect for Singapore's blistering heat.
Address: 23 Serangoon Central, #02-07/08, NEX, Singapore 556083
Opening hours: Mon-Sun 10:30 am to 10:30pm
Tel: 6634 4072
Menu
---
9. Soobingbing
---
Aside from their famous Raindrop Cake ($4 for Original, $4.90 for Matcha, $6 for DIY), Soobingbing has given a modern Korean twist to our favourite Milo Dinosaur. Milosaur Bingsu ($7.50) is Korean shaved ice drenched in milk and paired with Milo powder, tapioca pearls and croutons before being topped off with chocolate ice-cream. If someone were to ever ask you what your favourite dinosaur is, I think you can easily answer with this Milosaur.
Address: 3 Gateway Drive, #03-01/01A, Westgate Mall, Singapore 608532
Opening hours: Sun-Thur 11am to 11pm, Fri-Sat 11am to 12am
Tel: 6369 9913
---
10. The Secret Mermaid
---
If you can't decide between drinks or dessert, try stopping by The Secret Mermaid to grab a Raspberry Moonshine Milo ($20). This fruity cocktail is made with raspberry infused liquor and Milo, and topped with dehydrated raspberries. P.S. It is so popular that it has coined the title of being the alcoholic Milo O Peng!
Address: 10 Collyer Quay, #B1-08, Ocean Financial Centre, Singapore 049315
Opening Hours: Mon-Fri 5pm to 11pm
---
BONUS: Milo Tower
---
Known for being popular supper spots, RK Eating House and Srisun Express take drink towers to, quite literally, new heights. Imagine eating a crispy prata coupled with a ginormous Milo Tower ($12 for a 2-litre tower at RK Eating House, $16 for a 3-litre tower at Srisun Express) – SHIOK. At Srisun Express, you can even switch Milo for other drinks like Iced Teh or Lime Juice. It'd be inadvisable to drink the entire tower on your own, so grab a few fellow Milo lovers and drink the night away!
RK Eating House
Address: 1 Kensington Park Road, Singapore 557253
Opening hours: Mon-Sun 24 hours
Tel: 6289 5379
Srisun Express
Address: 212 Hougang Street 21, #01-343/345, Singapore 530212
Opening hours: Mon-Sun 24 hours
Tel: 6288 5747
---
Maximise your milo
---
The Milo lover in me is eternally grateful for these Milo desserts, but I must admit no matter how amazing these Milo treats are, nothing beats having an ice cold Milo on a hot day. If you know of any more places that serve Milo-inspired dishes, do comment and let us know down below!