Fast and easy kueh pie tee from Mr Popiah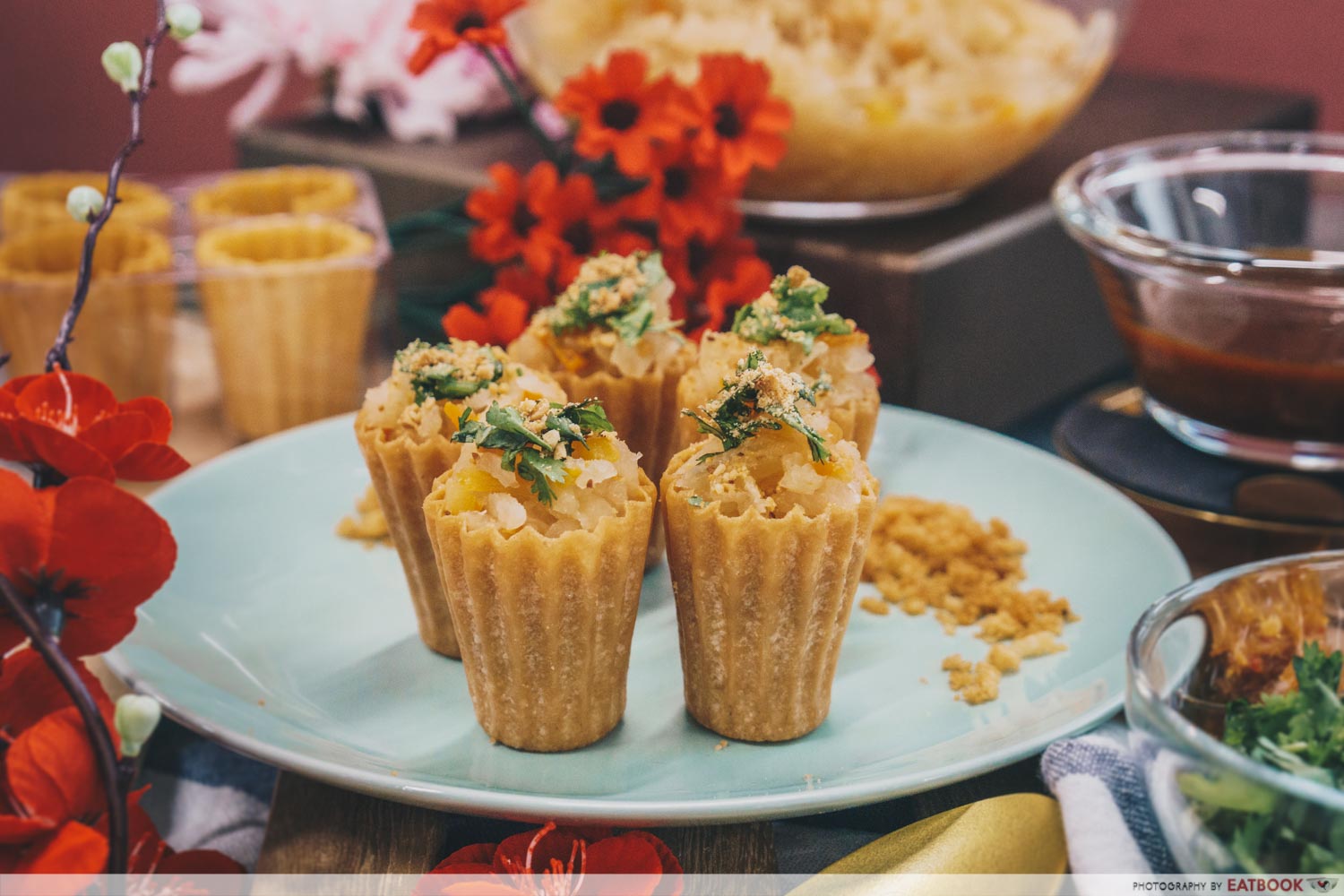 Chinese New Year is all about gathering with loved ones and having a good time. Stress less this Chinese New Year by having a fun kueh pie tee or popiah party! Get your hands on Mr Popiah's kueh pie tee set, which is readily available off the shelves of supermarkets.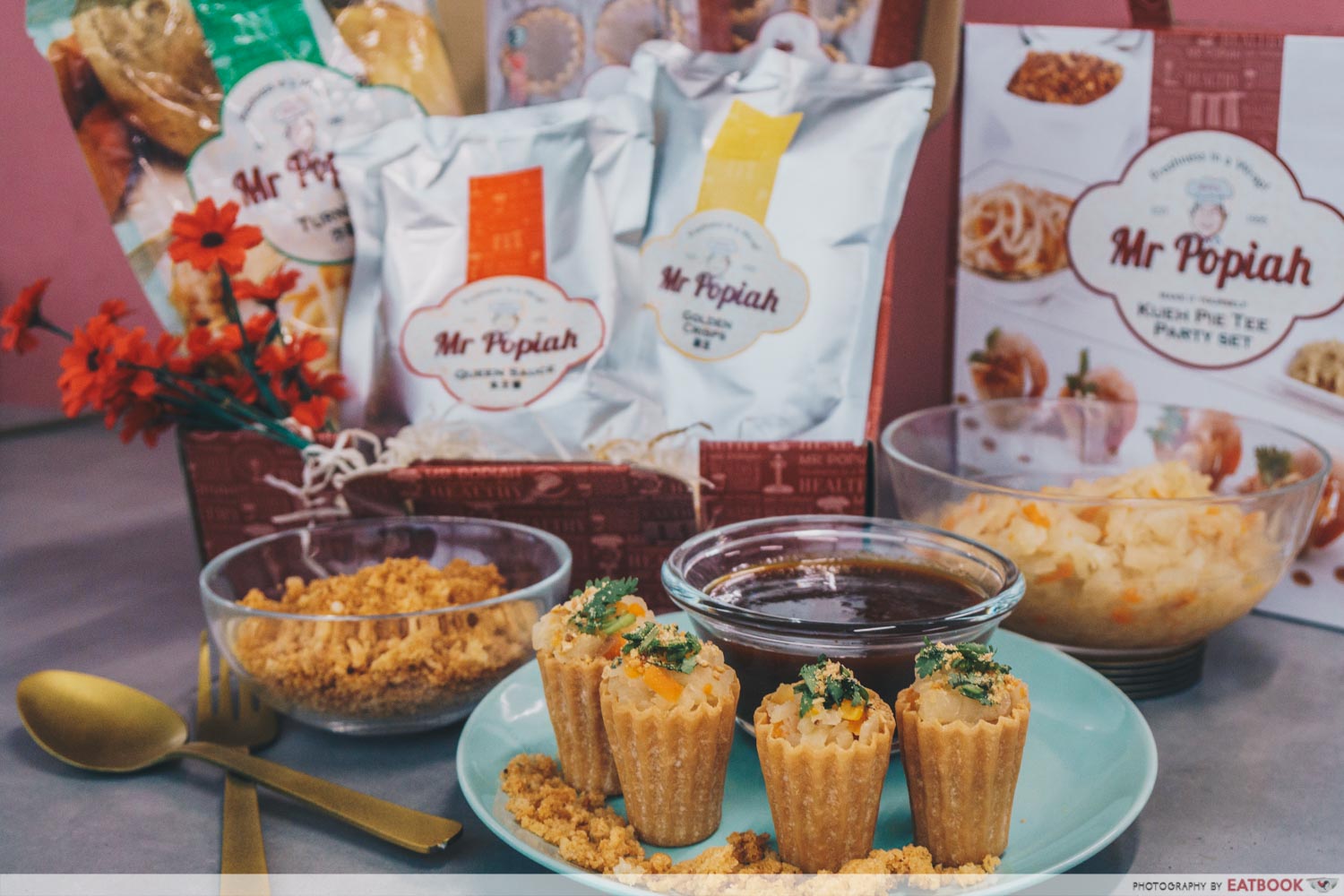 Serving four to five people, the Kueh Pie Tee Set sets you back $18.80 a box. It comes with 20 kueh pie tee cups, a packet of turnip, Golden Crisps, and their special Queen Sauce.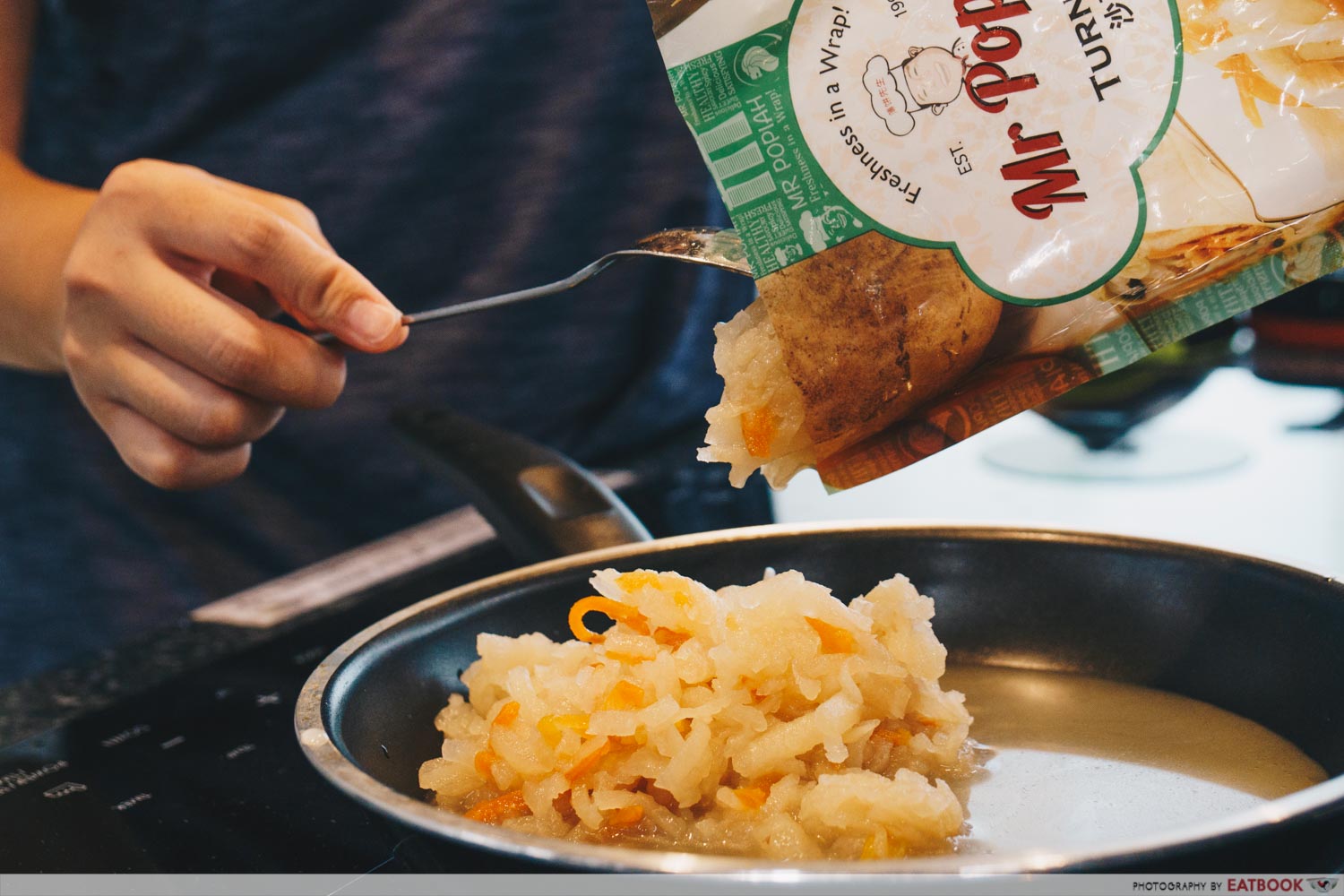 Tried and tested, this fun dish can be prepared within 10 minutes or less, making it great for impromptu parties with the fambam!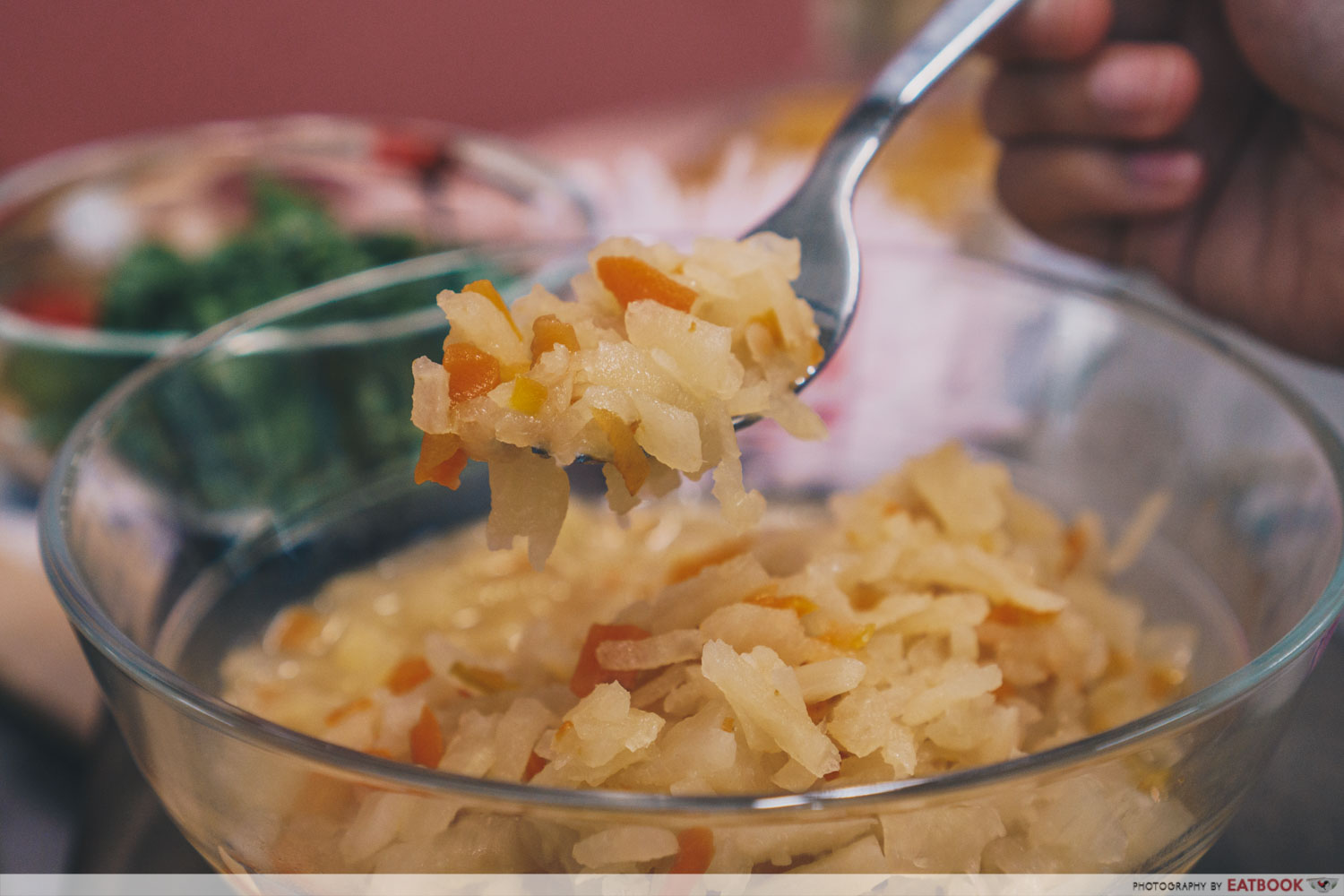 Making it is easy. First, simmer the shredded turnip and carrots for two to three minutes. Everything is seasoned too, so you don't need to add soya sauce or salt. The filling is juicy and sweet, tasting as flavourful as the ones you'd usually get from a hawker centre.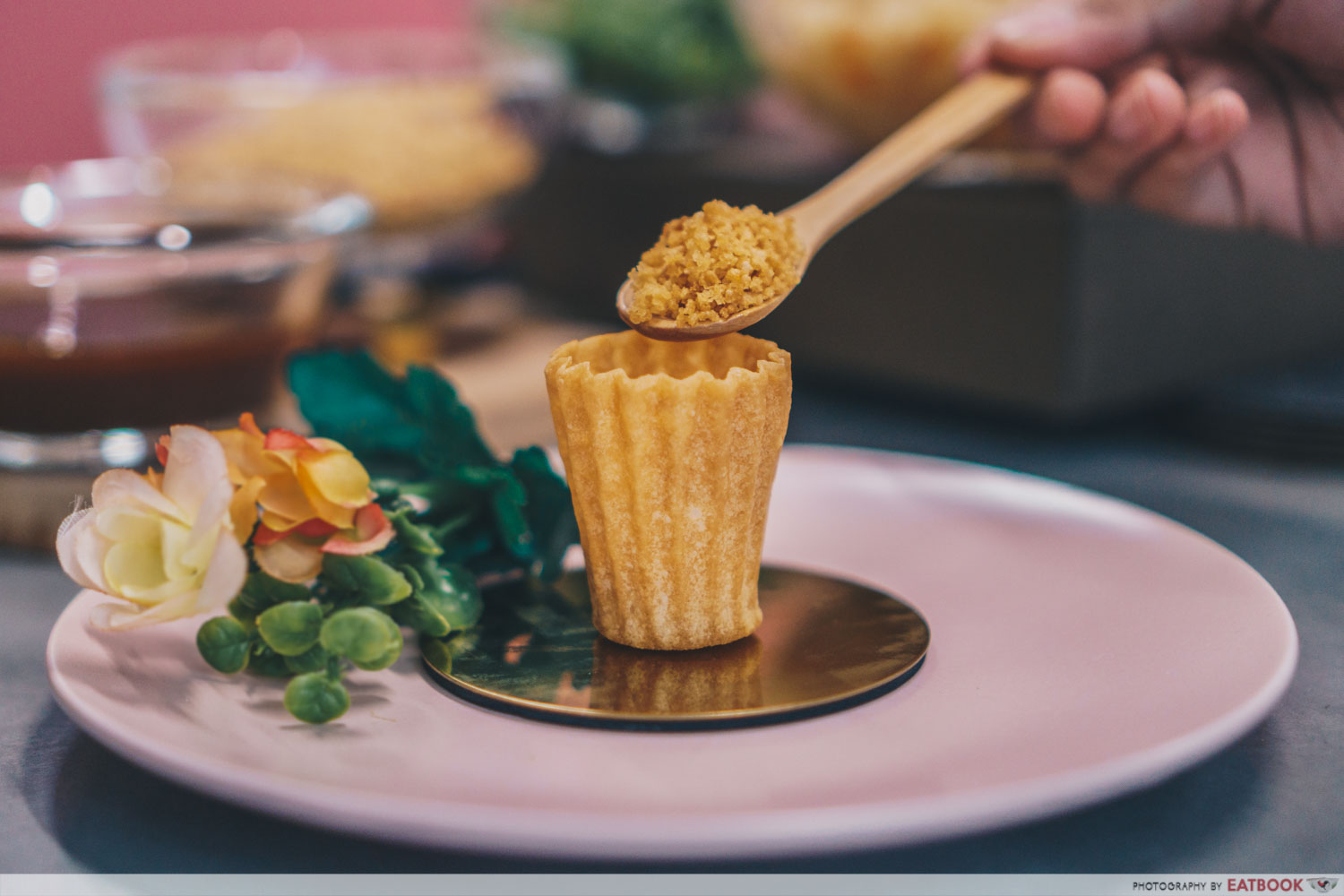 Before piling on the turnip into the pie tee cups, add a spoonful of Golden Crisps to layer the base. The deep-fried batter bits will elevate every munch with a resounding crunch. It surprisingly held its freshness despite the shelf life of six months.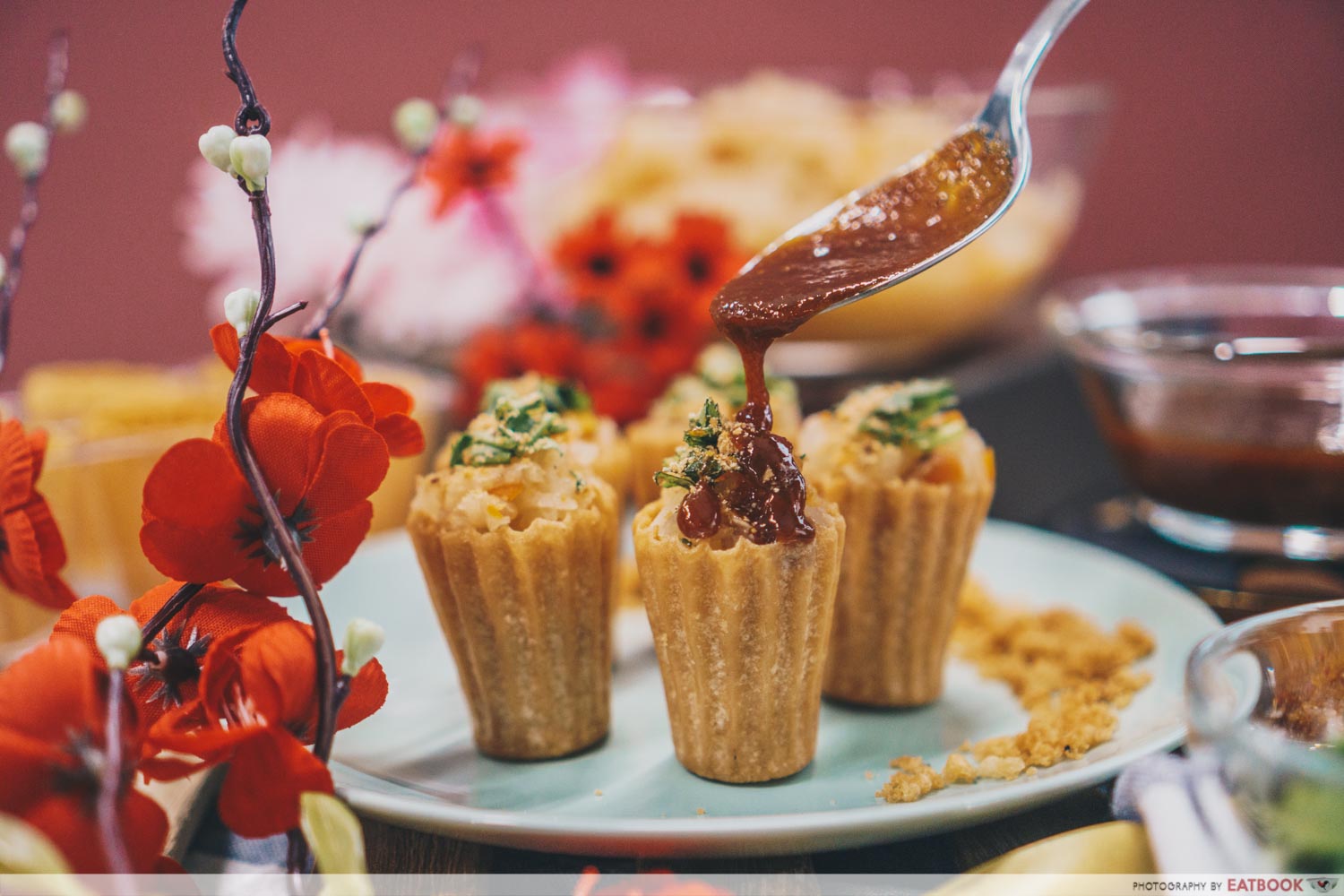 Personally, what felt like the star of the do-it-yourself set was the Queen Sauce. The first thing that hit me was the piquant taste of garlic. Garlic can prove a strong, overbearing character in the kitchen. However, the sweetness from the sauce and turnip lifts and tempers the heavy spice, delivering a combination of flavours that works.
That being said, go easy on the sauce! Drowning your kueh pie tee with it might throw the finely balanced sweet and savoury cup out of kilter.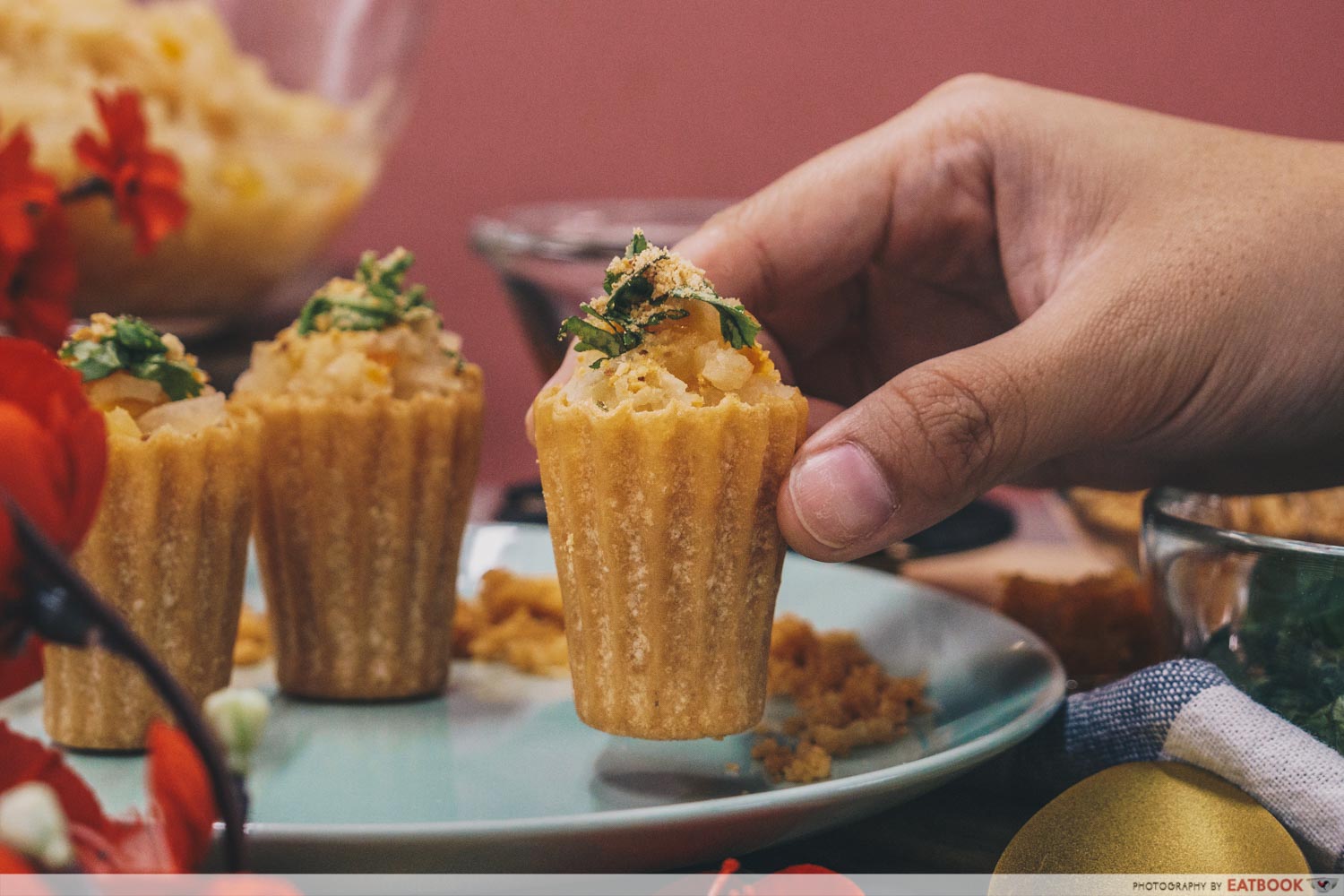 While you're at the supermarket, get some extra garnishes such as Chinese parsley or peanut bits.
Celebrate CNY with Mr Popiah's Kueh Pie Tee Kit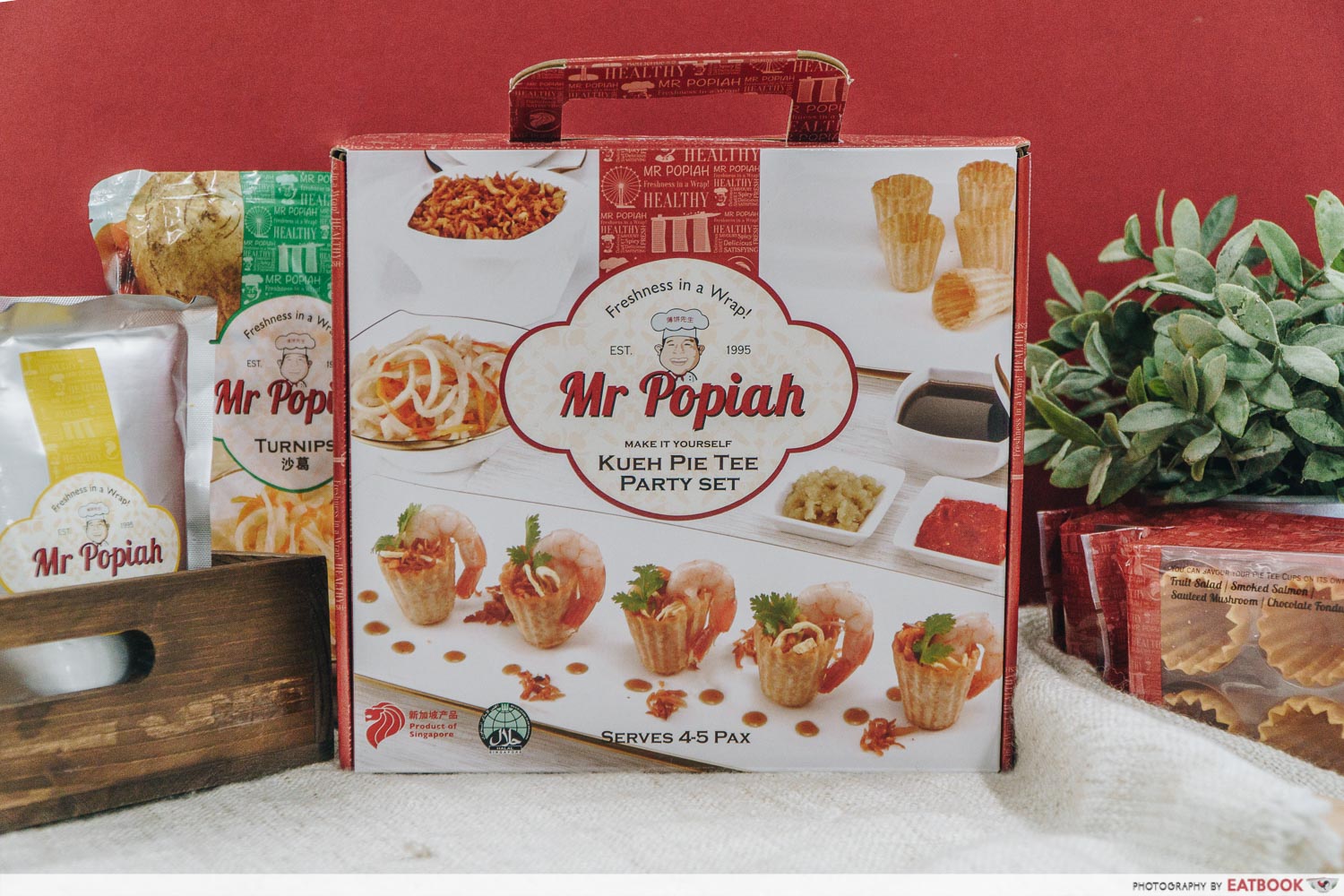 Preparing Mr Popiah's kueh pie tee requires no technique, knowledge, or patience. The results are fuss-free savoury parcels, which meet your peckish needs.
These set boxes are available off the shelves at over 100 NTUC Fairprice island wide. Get your hands on one before they run out during the Chinese New Year period!
Address: 15 Senoko Drive, #03-06, JTC FoodHub, Singapore 758208
Tel: 6988 3562
Website
Photos taken by Heng Wei Shin.
This post is brought to you by Mr Popiah.