Boon Lay Power Nasi Lemak vending machines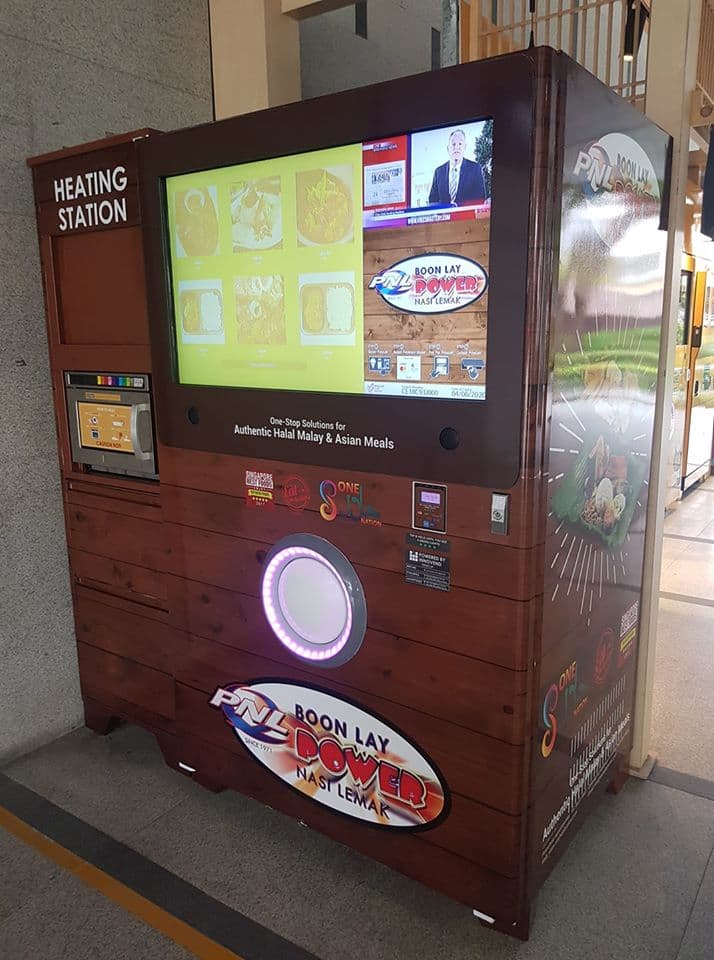 Image credit: Boon Lay Power Nasi Lemak's Facebook page 
Singapore is one step closer to being as cool as Japan in terms of the vending machine scene, with Boon Lay Power Nasi Lemak vending machine that will soon be located islandwide. 
Currently, there are only three vending machines found here, at Heartbeat Bedok on Level 5, International Plaza at Tanjong Pagar, and Mediacorp Building on Level 9. However, we can soon expect to see it at more places, as the aim is for 20 machines to be set up. This is great news for those not living in the West.  
Image credit: @suivezcheryl
While vending machine food isn't always the best, as it is not as fresh as what you'd get at the stall, we believe this nasi lemak vending machine might actually work as a quick fix for your cravings. Plus, Boon Lay Power Nasi Lemak has been delivering food for some time now, and the food delivered is usually up to standard.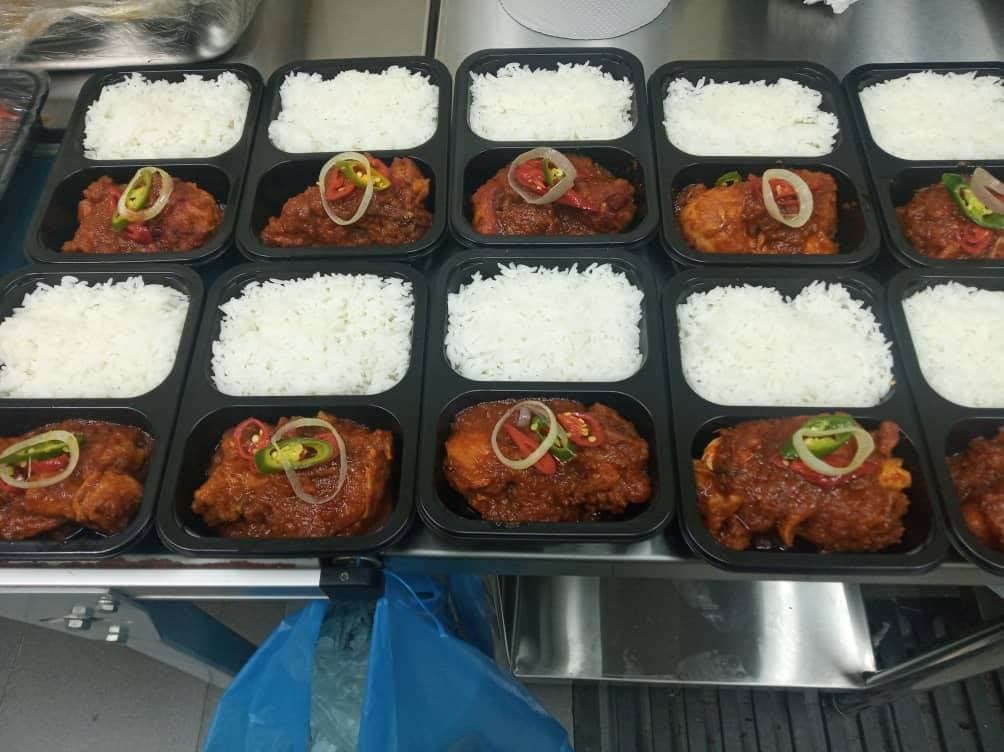 Image credit: Boon Lay Power Nasi Lemak's Facebook page 
There will also be a microwave attached to the vending machine, so you can enjoy your food hot and tasty within two minutes.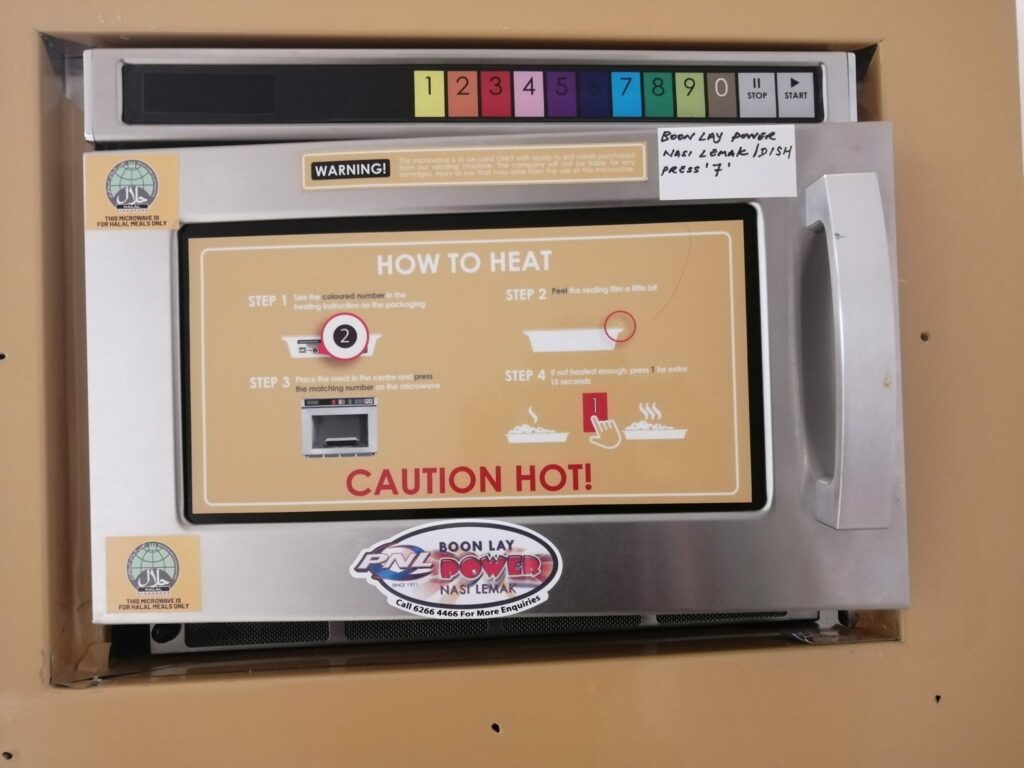 Image credit: Boon Lay Power Nasi Lemak's Facebook page 
The nasi lemak vending machine will not only serve Nasi Lemak Ikan and Nasi Lemak Ayam, but other Malay rice dishes as well, namely Nasi Putih with Lemak Siput Sedut, Nasi Putih with Rendang Daging, Nasi Putih with Ayam Masak Merah, Nasi Putih with Sambal Sotong, and Nasi Putih with Sambal Udang.
Prices are a little steep though, starting from $5.50 for the two nasi lemak dishes. Both dishes come with fragrant coconut rice, a fried egg, ikan bilis and either two fried fish or a crispy chicken wing. If you want to try the famous nasi lemak without travelling all the way to the West, this would be a great option. 
Check out our list of cheap nasi lemak for more tasty eats!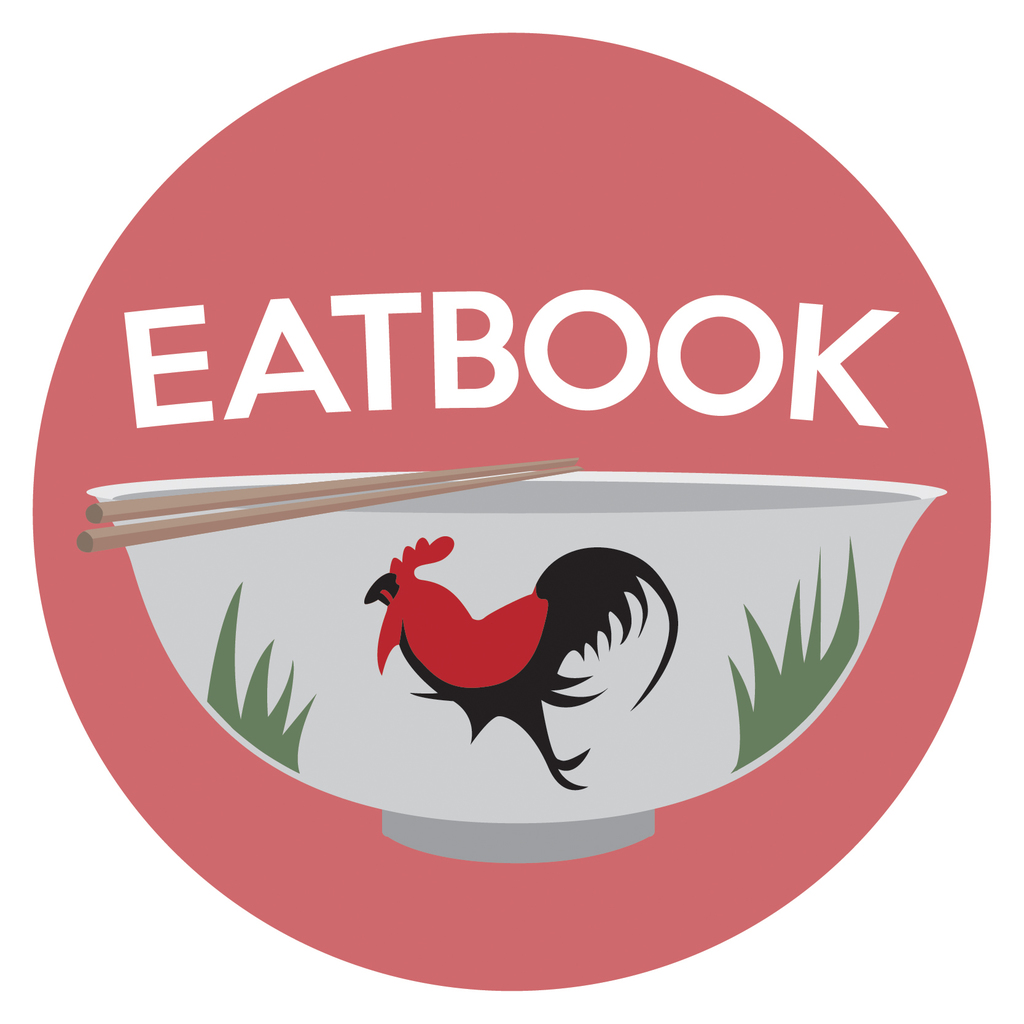 Drop us your email so you won't miss the latest news.