---
New cafes with nett prices
---
When it comes to getting a shock when the bill comes, we've all been there before. If you hate shelling out extra cash for service and GST charges, these cafes that opened less than a year ago would be right up your alley. They offer everything at nett prices, so you wouldn't get a nasty surprise when it's time to pay!
---
1. Next Stop Cafe
---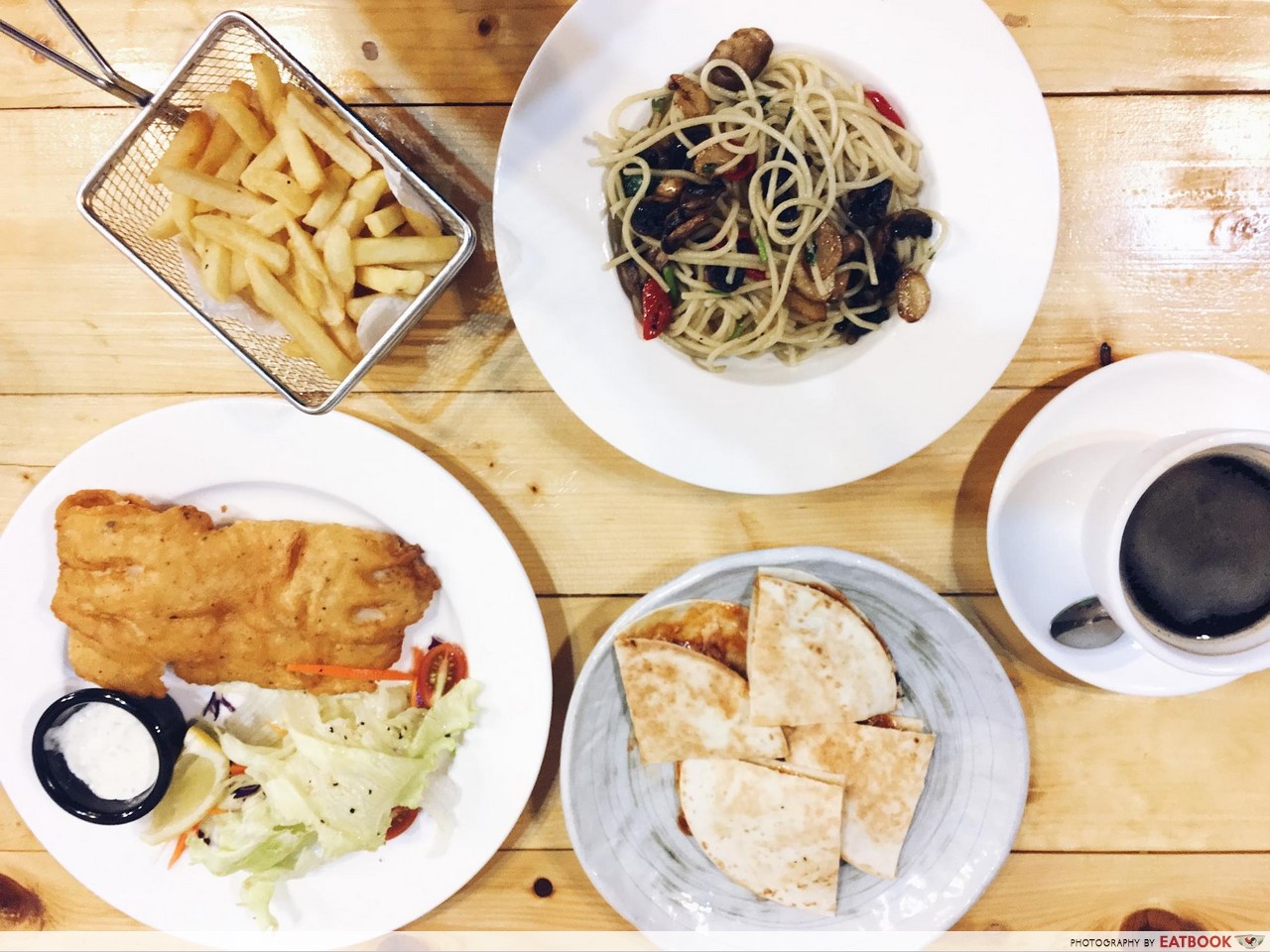 Tucked in a nondescript area along a stretch of shophouses, Next Stop Cafe is the latest addition to Jurong East's cafe scene. The prices are very affordable for their hearty portions. Dig into mains such as Fish & Chips ($7.90) and Soft Shell Crab Burger ($8.90), and end your meal with Waffle O ($5.50), a freshly made waffle served with lashings of syrup and chocolate sauce.
Address: Blk 352 Jurong East Street 31, #01-131, Singapore 600352
Opening hours: Daily 12pm to 10pm
Tel: 9737 8191
Website
---
2. Picnic Cafe
---
Picnic Cafe is located in The Midtown, a new mall that's a short walk away from Hougang MRT Station. Chris, the owner and chef, takes pride in serving up freshly prepared food made with seasonal produce at reasonable prices. Most of the dishes here are made in-house, from their breads to soups and even the popular Bailey's Tiramisu ($6.90), which uses mascarpone whipped up from scratch!
Address: 1187 Upper Serangoon Road, #01-23, The Midtown, Singapore 533971
Opening hours: Tue-Fri 12pm to 10pm, Sat-Sun 10am to 10pm
Tel: 8499 0484
Website

---
3. Enchanted Cafe
---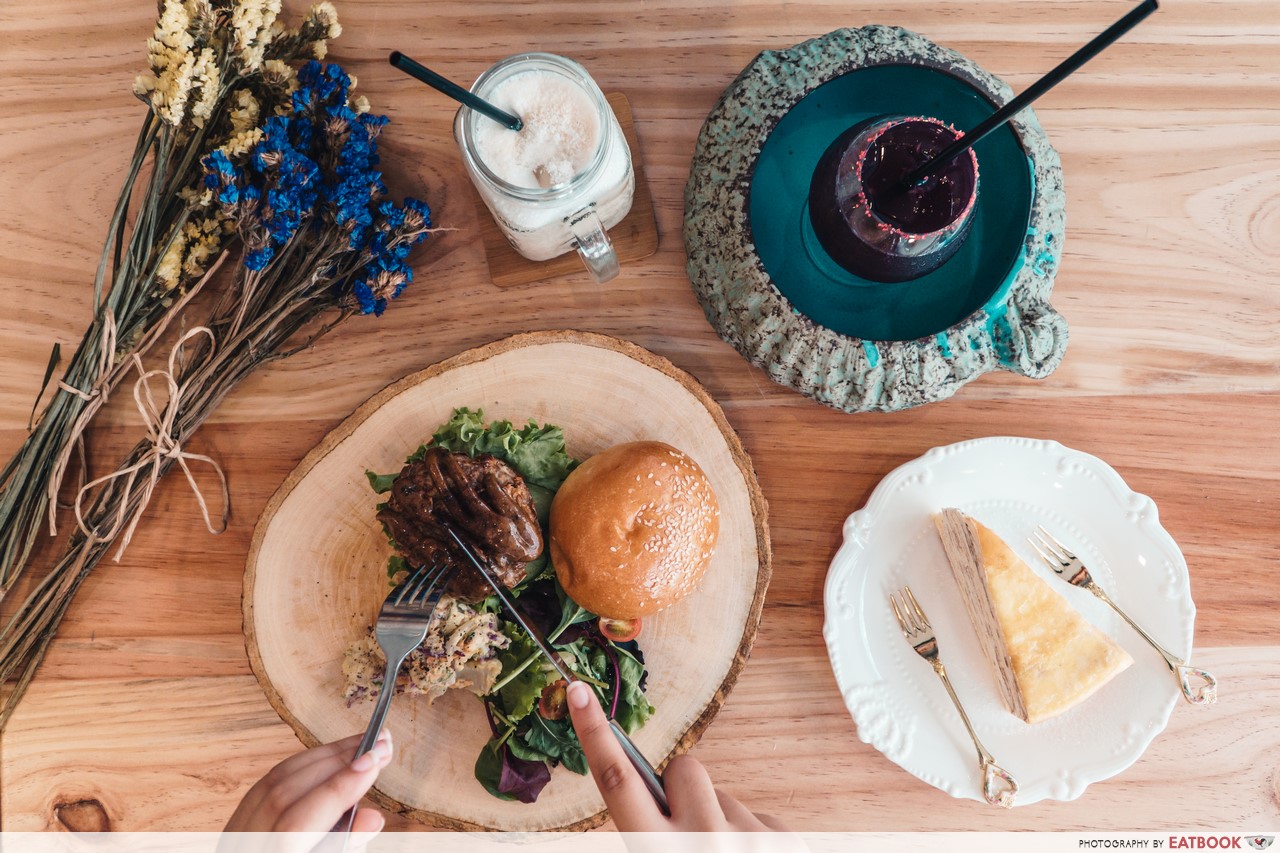 If you're a sucker for themed cafes, you'll love this place. Found along Rangoon Road, the garden-themed interior looks like something straight out of a Pinterest post. Indulge in dishes such as Ngoh Hiang Burger ($18.90), which has fluffy house-made buns sandwiching a tender pork patty marinated with five-spice seasoning. They also have more typical items such as Big Breakkie ($17.90), Pesto Linguine ($15.90), and Shakshuka ($16.90).
Check out our full review of Enchanted Cafe.
Address: 88 Rangoon Road, #01-04, Singapore 218374
Operating hours: Tue 10am to 10pm, Wed-Thur 12pm to 10pm, Fri 11am to 11pm, Sat 10am to 11pm, Sun 9am to 8pm
Tel: 8813 1086
Website
---
4. SixbySera
---
SixbySera puts a spin on regular donuts by combining it with savoury ingredients. They have options such as Cheeseburger Donut, Truffle Smoked Salmon Donut, and Maple Bacon Donut, all priced at $2.90 each. Besides that, they also serve up more filling options such as Baked Eggs ($11.90), Smoked Salmon and Avocado ($12.90), and Scrambled Eggs and Bacon ($10.90).
Address: 89 Rangoon Road, #01-03, Urban Loft, Singapore 218375
Opening hours: Tue-Fri 12pm to 9pm, Sat 10am to 10pm, Sun 10am to 9pm
Tel: 9652 8141
Website
---
5. Thrive Kitchen

---
Opened in January this year, Thrive Kitchen takes pride in dishing out healthy, wholesome food. Their dishes are free from preservatives and processed ingredients, and the natural ingredients they use are given a creative spin. Think options such as Hae Bee Hiam Spaghetti ($17.90) that's made with whole grain spaghetti, Japanese flower clams, house-made shrimp paste and mushrooms. Alternatively, you can go with nutritious rice bowls such as Assam Fish Brown Rice Bowl ($17.90).
Address: 1 West Coast Drive, #01-73, NeWest Condominium, Singapore 128020
Opening hours: Mon-Thur 10:30am to 9pm, Fri 10.30am to 10pm, Sat 10am to 10pm, Sun 10am to 9pm
Tel: 6255 9030
Website
---
6. 20 Grams Specialty Coffee and Roastery
---
20 Grams is very particular with the sourcing, roasting and brewing processes of their coffee, and they even use specialised water! That's right, they use pure distilled water that has been processed with a mixture of minerals. Munch on unique nibbles such as Gruyere Gougeres ($4.50 for six), which are French cheese puffs baked upon order. For something more indulgent, head for their Maine Lobster Roll ($27) and end your meal on a sweet note with a Cookie Cup ($5.50).
Address: 14 Arumugam Road, #01-05, Lion Industrial Building Block C, Singapore 409959
Opening hours: Mon-Fri 10am to 6pm, Sat-Sun 10am to 5pm
Tel: 6694 8109
Website
---
7. Art Ovas

---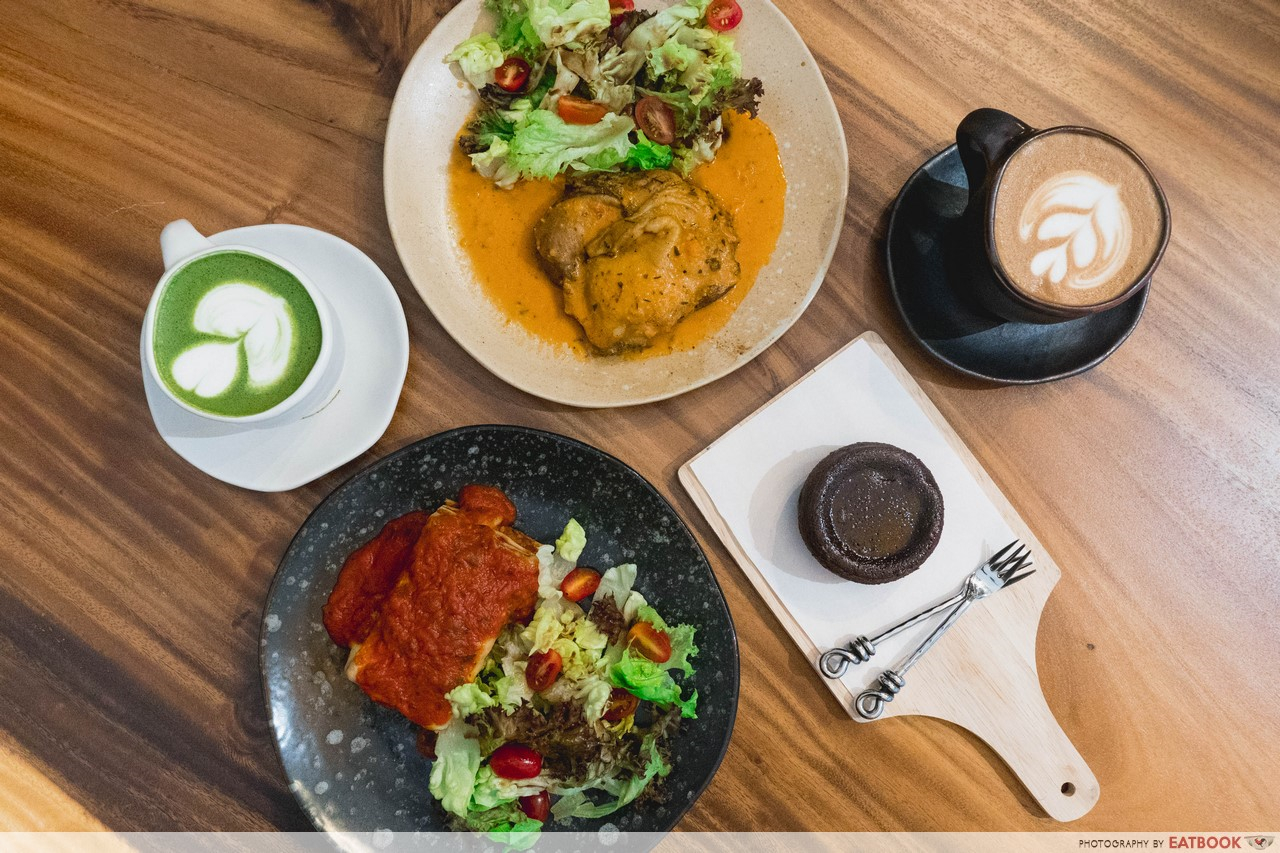 This is the place to go to for an afternoon rendezvous away from the hustle and bustle of the city. Art Ovas shares the same space as a furniture showroom, so you can also get some #homeinspo while you're here! For art enthusiasts, they have a gallery showcasing art pieces by artists from all over Asia. The menu features classics such as Cajun Chicken Leg ($9), Molten Lava Cake ($7), and Beef Lasagna ($9).
Check out our full review of Art Ovas.
Address: 1 Kaki Bukit Road 1, #01-11, Enterprise One, Singapore 415934
Operating hours:  Mon-Sat 10:30am to 7:30pm, Sun 10:30am to 7pm
Tel: 6749 9232
Website
---
8. Monument Lifestyle

---
Monument Lifestyle is a new cafe and retail store in Duxton. The cafe uses beans from Four Barrel Coffee, which is a roaster from San Francisco that sources beans from various places in Latin America, Indonesia, and East Africa. Light bites such as Artisanal Toasts ($6.50 to $9.50) topped with a variety of ingredients, ranging from Apple Caramel to avocado, are available as well.
Address: 75 Duxton Road, Singapore 089534
Opening hours: Mon-Fri 8am to 7pm, Sat 10am to 6pm
Website
---
9. At The Myo
---
At The Myo is the upgraded version of Sebastian's Fusion Cuisine, a coffeeshop stall that was also located at Everton Park. This cafe sells fusion savoury and sweet dishes, including Bacon Hae Bee Hiam Linguini ($12) and Ondeh-Ondeh Creme Brulee ($7.50). Food here is simple yet delicious, and a meal would set you back around $10 to $20.
Address: 4 Everton Park, #01-42, Singapore 080004
Opening hours: Tue-Fri 12pm to 2:30pm, 6pm to 9pm
Tel: 8126 0646
Website
---
10. THE BAKERY By Woodlands Sourdough
---
The Bakery by Woodlands Sourdough is run by a husband-and-wife team. Here, they sell a variety of bread, toasts, sandwiches, and coffee. They're best known for their sourdough loaves ($5 to $8), which get sold out fast. Other recommended picks include their Nut Butter with Sea Salt Toast ($3.50) and Egg Salad and Dukkah Open-Faced Toast ($5). Couple your toast with a Flat White ($5.50) and you'll have a satisfying meal to start the day with!
Address: 10 Jalan Serene, #01-05, Serene Centre, Singapore 258748
Opening hours: Wed-Sun 8:30am to 6pm, Sun 5pm to 8pm
Tel: 9816 6251 / 9487 4045 (SMS or Whatsapp only)
Website
---
Nett prices at these new cafes
---
With these 10 cafes opening in the last few months, here's to more places to spend those lazy Sundays at. Are there any more cafes we missed out on? Comment below to let us know!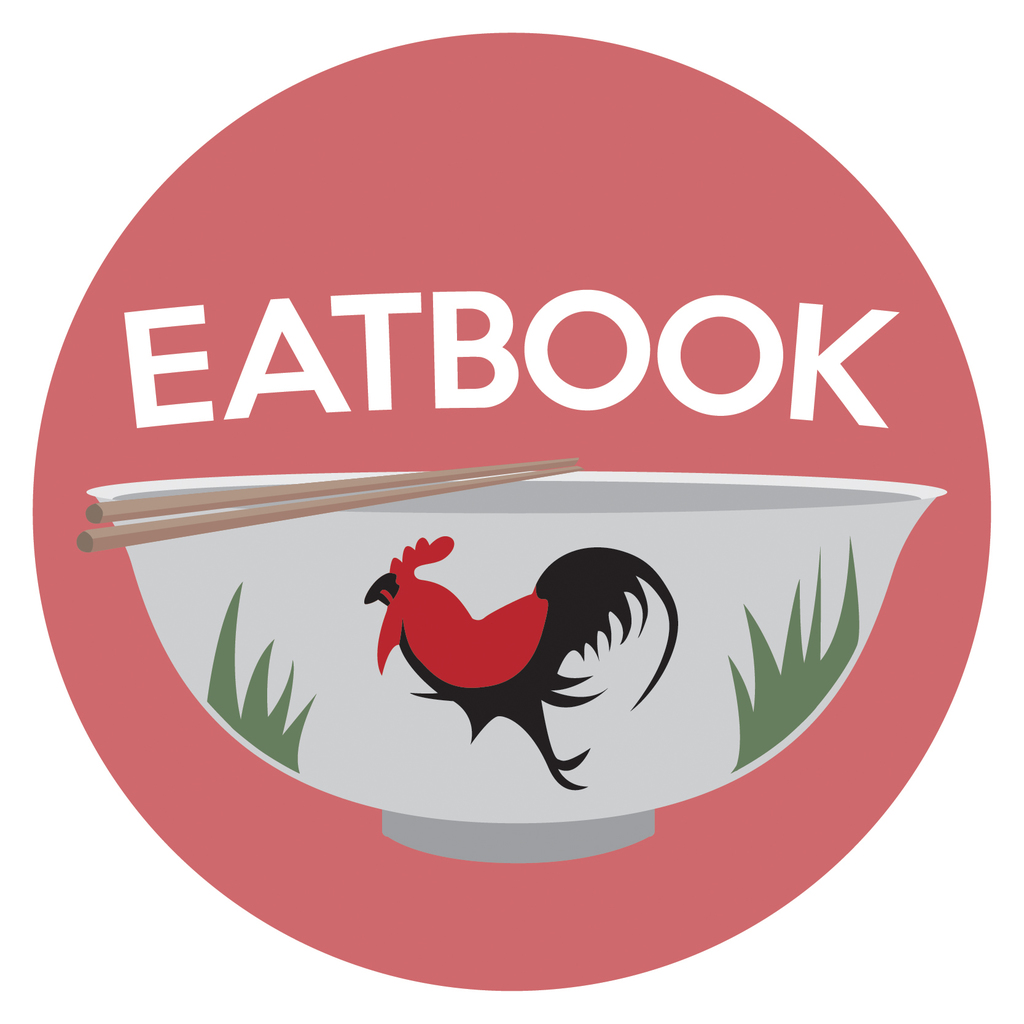 Drop us your email so you won't miss the latest news.