Nasi rempah at Nine Spices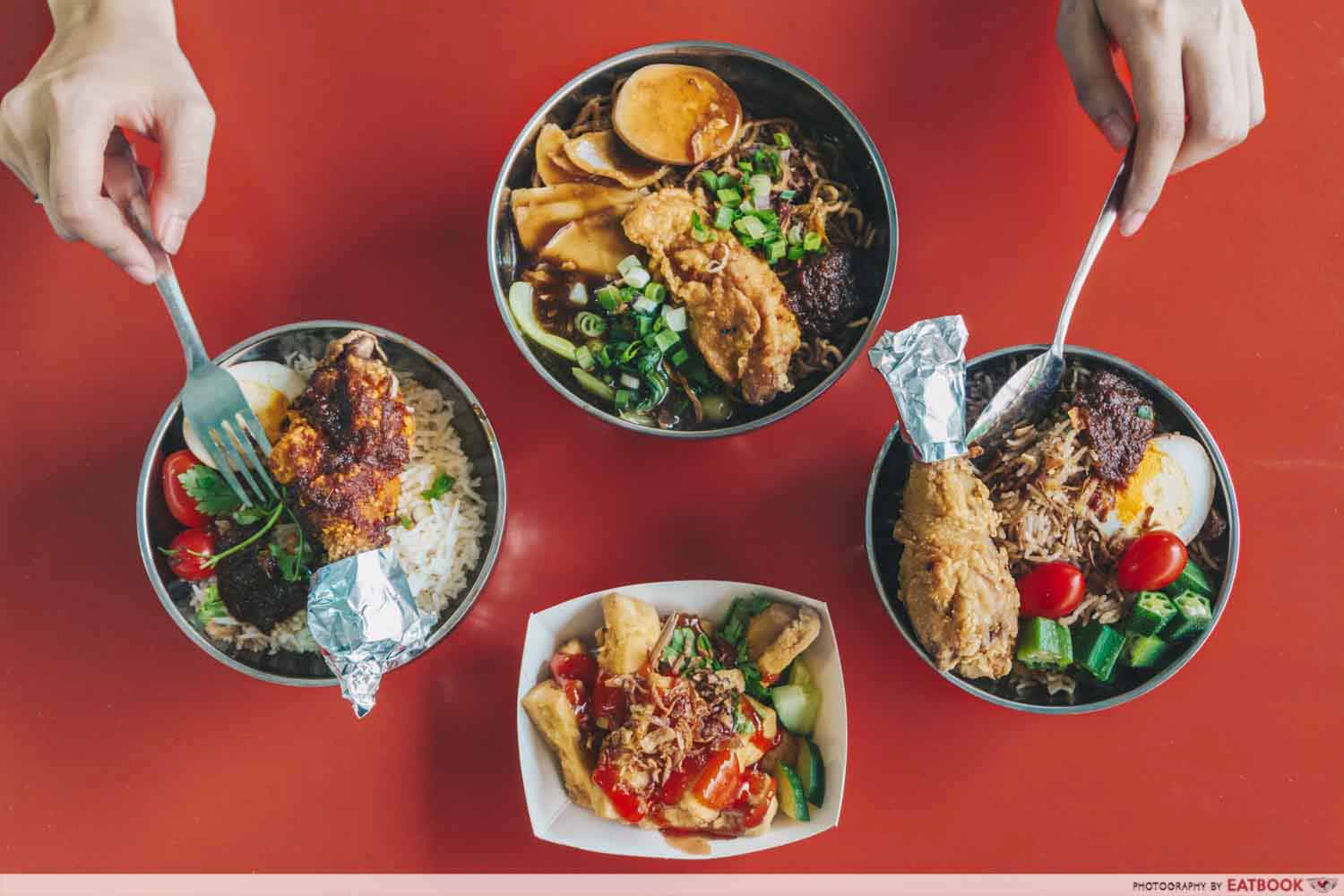 While nasi briyani is one of my go-to lunch dishes, the name nasi rempah doesn't quite ring a bell for an unadventurous eater like me. So when I heard about Nine Spices, a newly opened hawker stall with nasi rempah as their signature dish, I was instantly curious to find out more about it.
Le Da Chicken Rice Review: Delicious And Tender Chicken Rice By Young Hawker At Bukit Batok
The word 'rempah' in Malay translates to spice, and nasi rempah basically refers to spiced rice. While Nine Spices mainly serves nasi rempah from 10am to 10pm, they are a 24-hour eatery, serving supper and breakfast dishes such as prata through the night from 10pm to 10am instead.
Food at Nine Spices
Excited to try nasi rempah for the first time, I dove straight into their Nasi Rempah With Drumstick ($3.90). The colourful dish came in a metal bowl and the tip of the drumstick was thoughtfully wrapped with aluminium foil.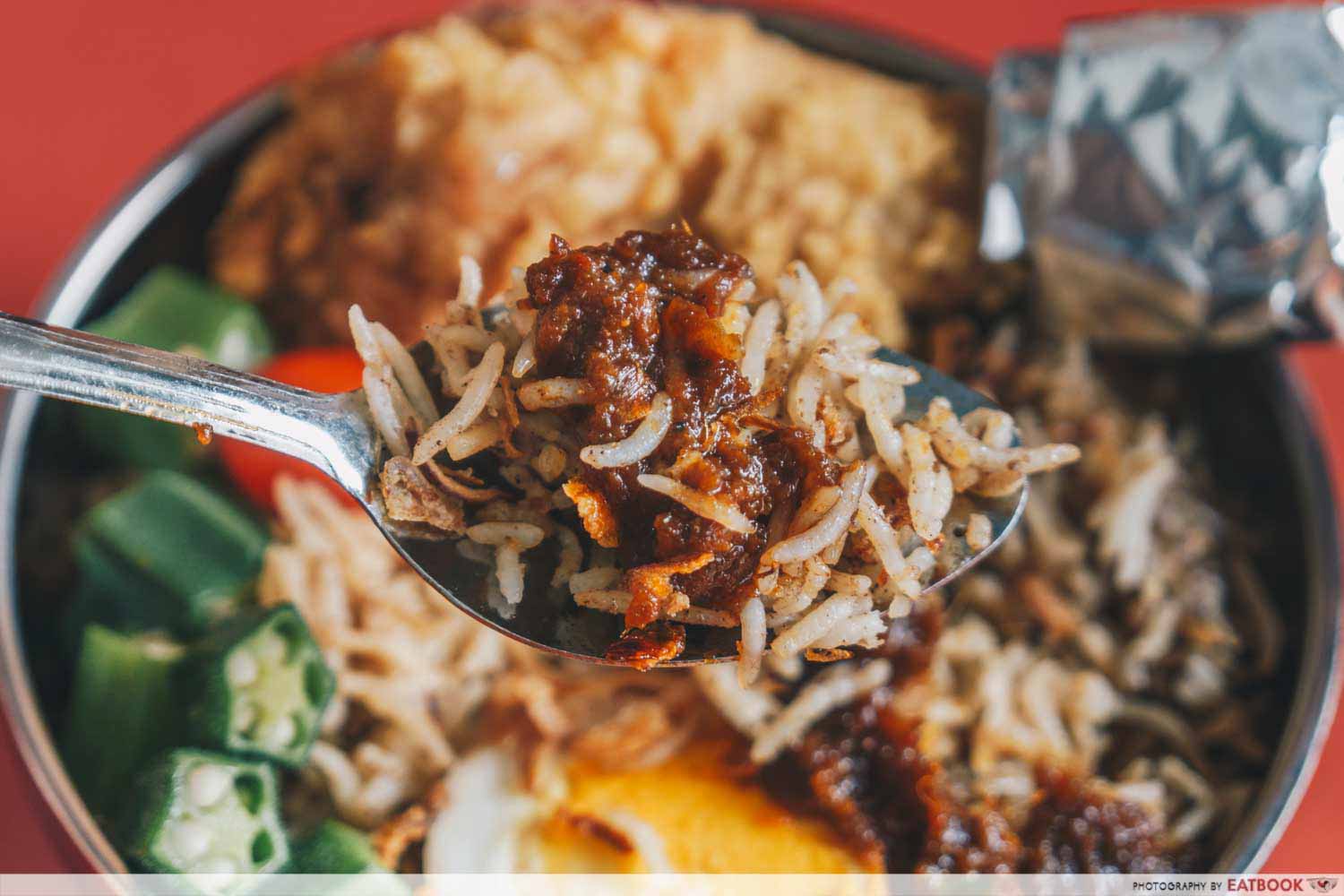 Taking a huge bite of the flavoured rice, an aromatic mixture of spices such as cinnamon and turmeric hit me. While the rice was rich with spices, it came across to me as a milder and less greasy version of nasi briyani! A side of chopped, crunchy ladies' fingers threw in an added touch of freshness and texture.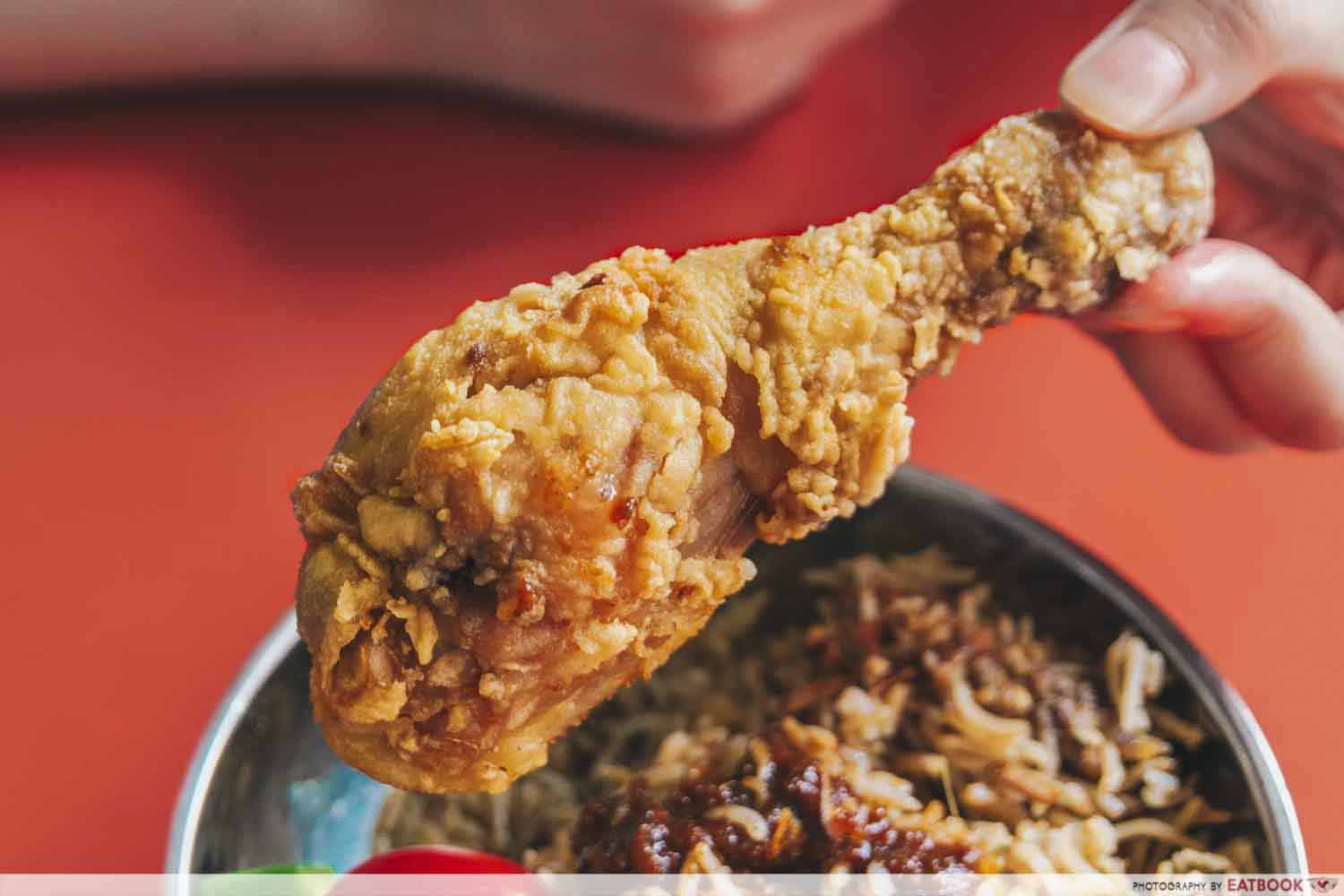 The chicken was just as enjoyable. I wolfed down the crisp, fried skin of the drumstick to savour its tender and succulent meat.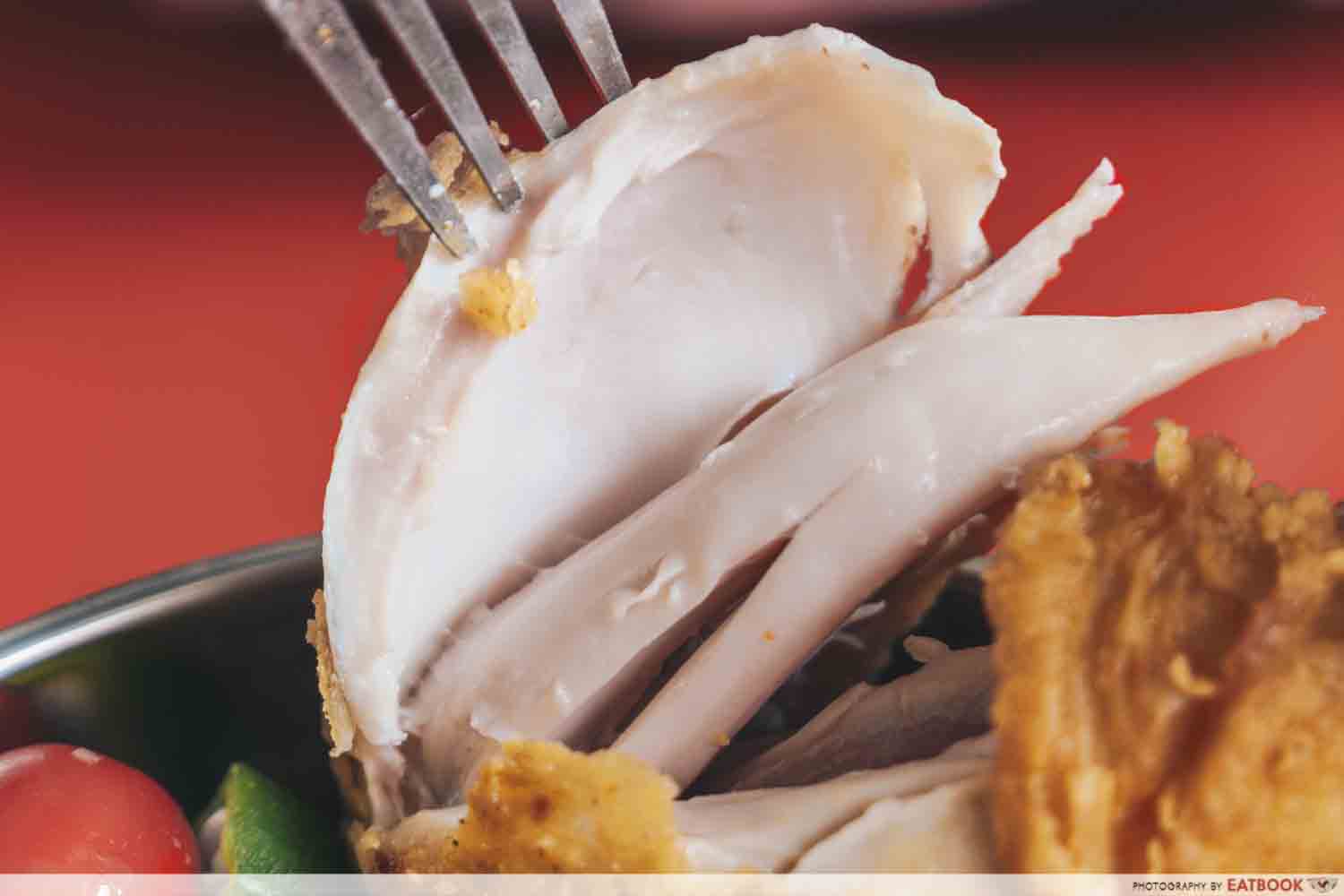 Well-marinated and juicy, even the meat beneath the well-fried skin was brimming with flavour and a sweet aftertaste.
I enjoyed the dish with their sambal chilli, which packed some heat alongside its honeyed aftertaste. This sweet chilli reminded me of the kind that often accompanied barbecue stingray.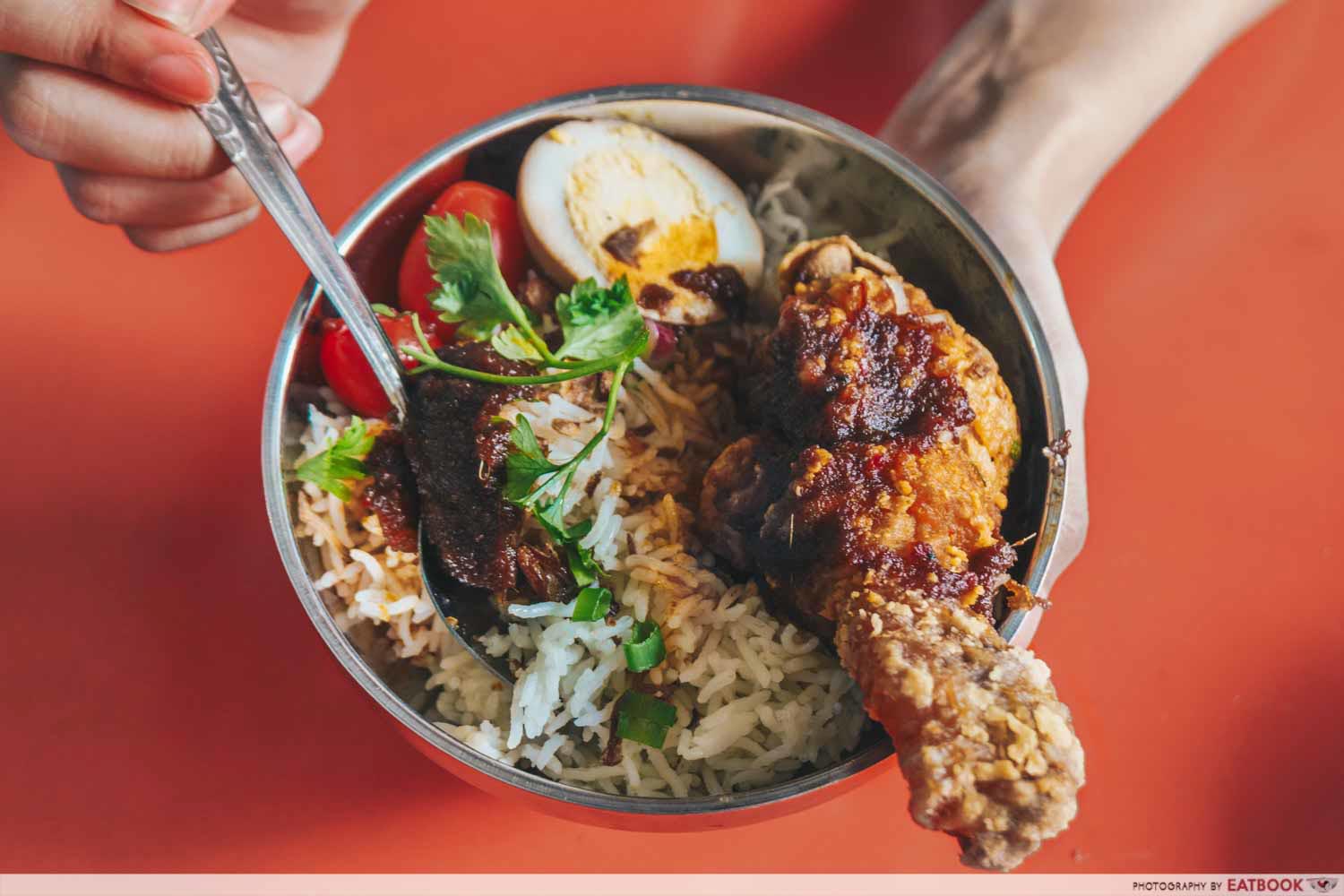 I went for the Singa Rice With Drumstick ($3.90) next. According to the stall owner, it's an even milder and less spicy version of nasi rempah.
Our bowl of Singa Rice arrived piping hot with the same drumstick, but this time drizzled with sambal chilli and placed atop a bed of plain basmati rice.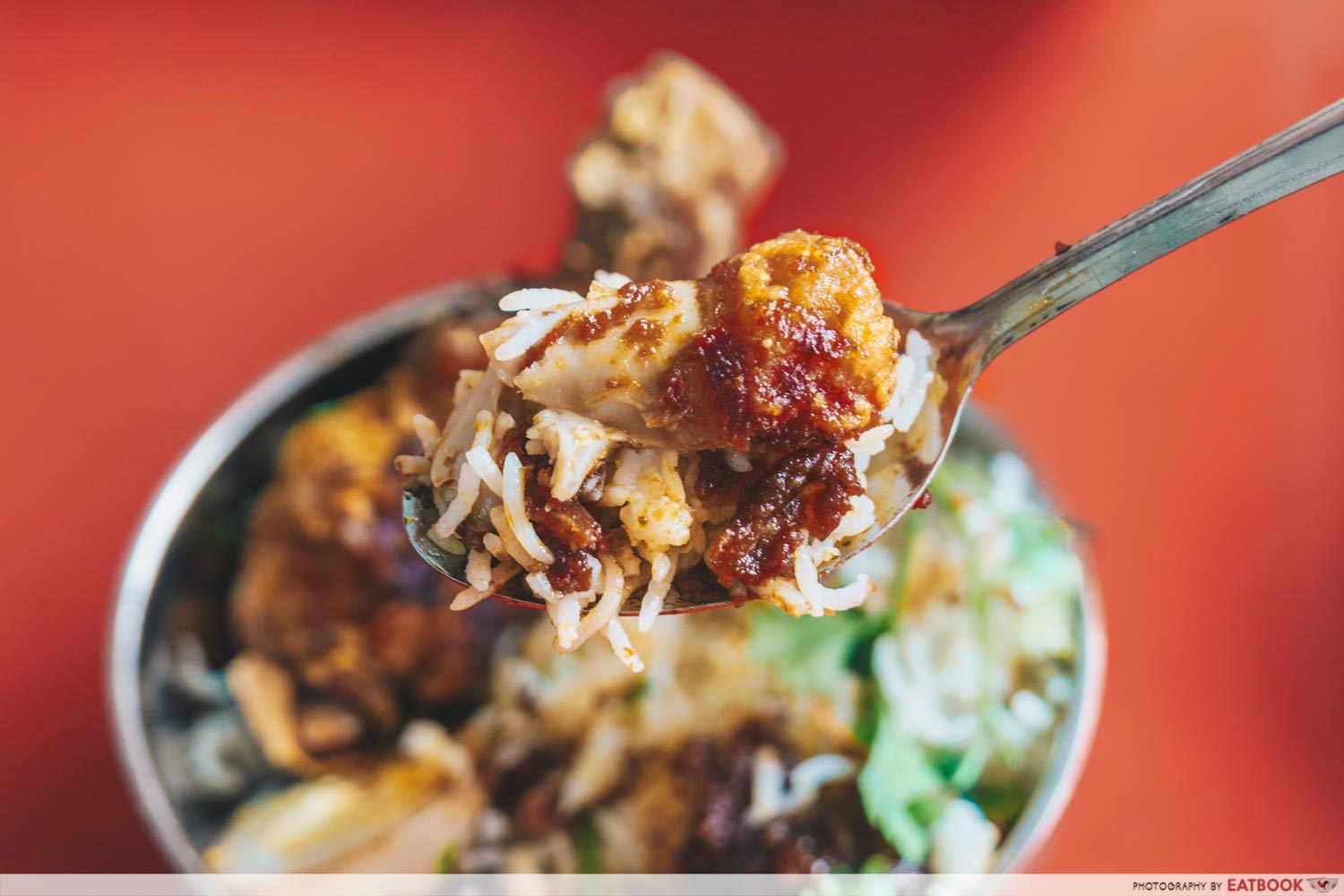 While the fluffy basmati rice wasn't full of spices like its nasi rempah counterpart, it was fragrant and light, going well with the generous topping of sambal chilli.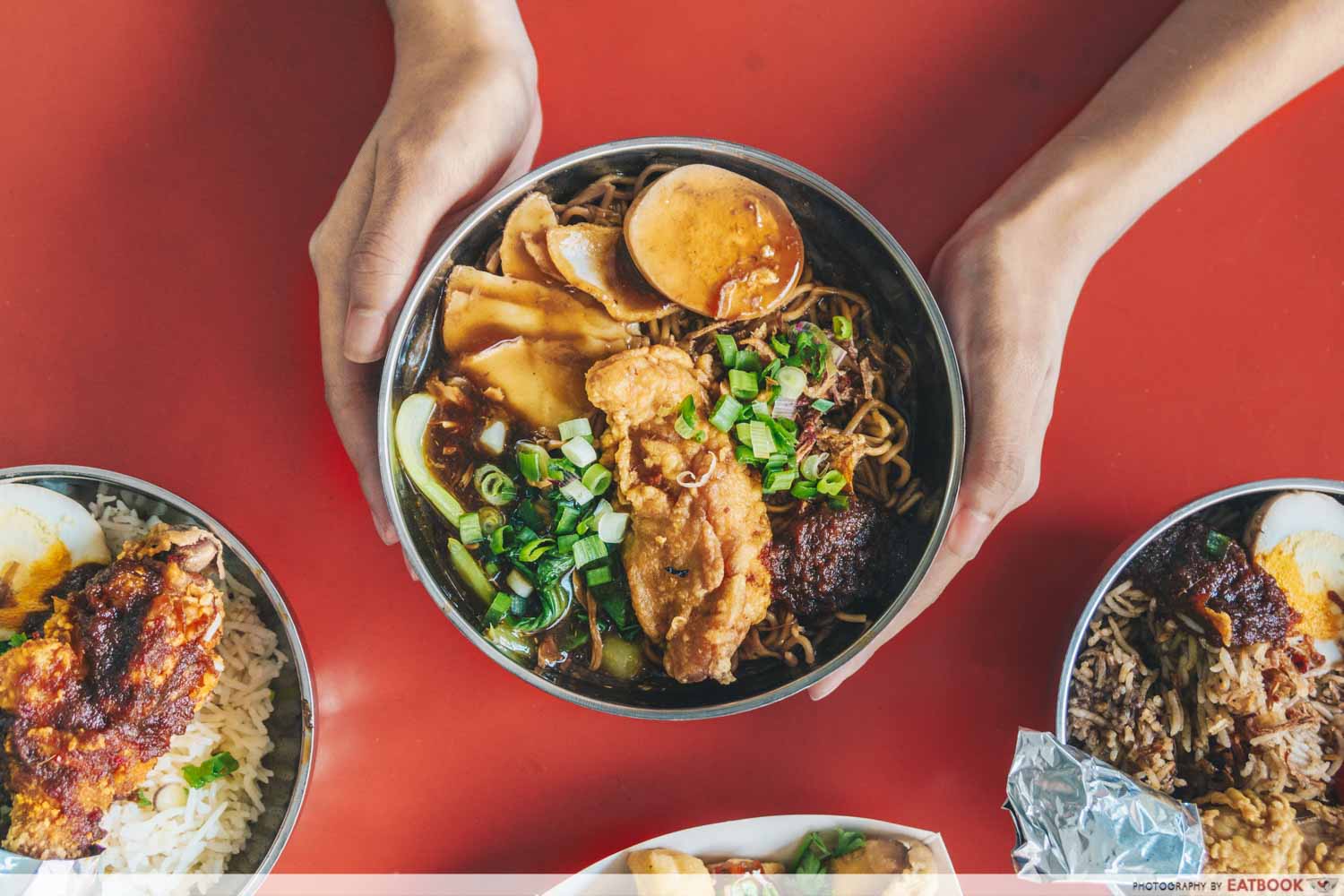 Taking a break from rice, I decided to switch up my carb and protein choices, giving the Mee Rempah With Fish Fillet ($4.90) a try.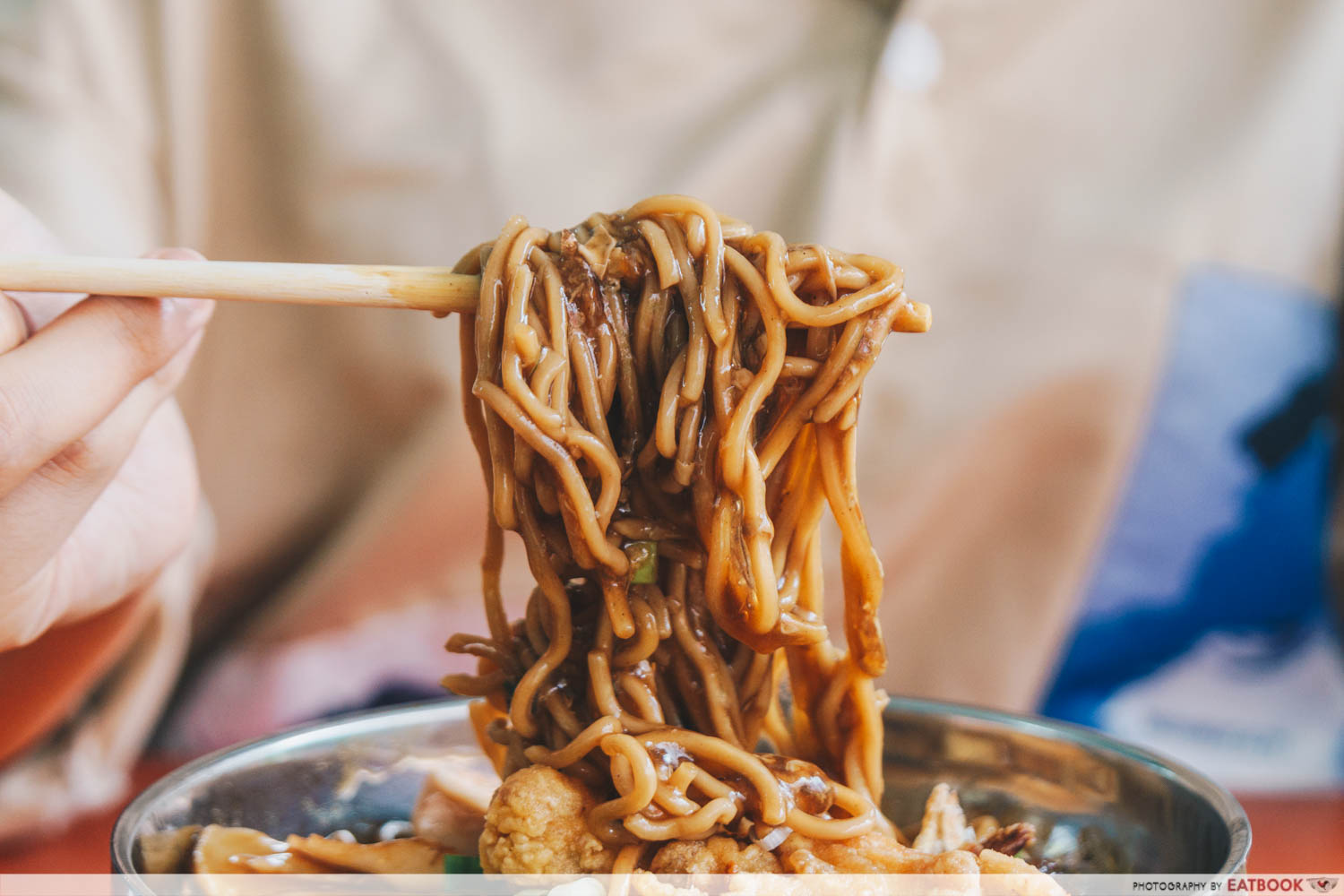 Digging straight into the steaming noodles, its chewy texture was similar to that of seafood noodles I usually get at zi char stalls. These noodles packed some bite, and were also doused in a light, savoury sauce, reminding me of lor mee.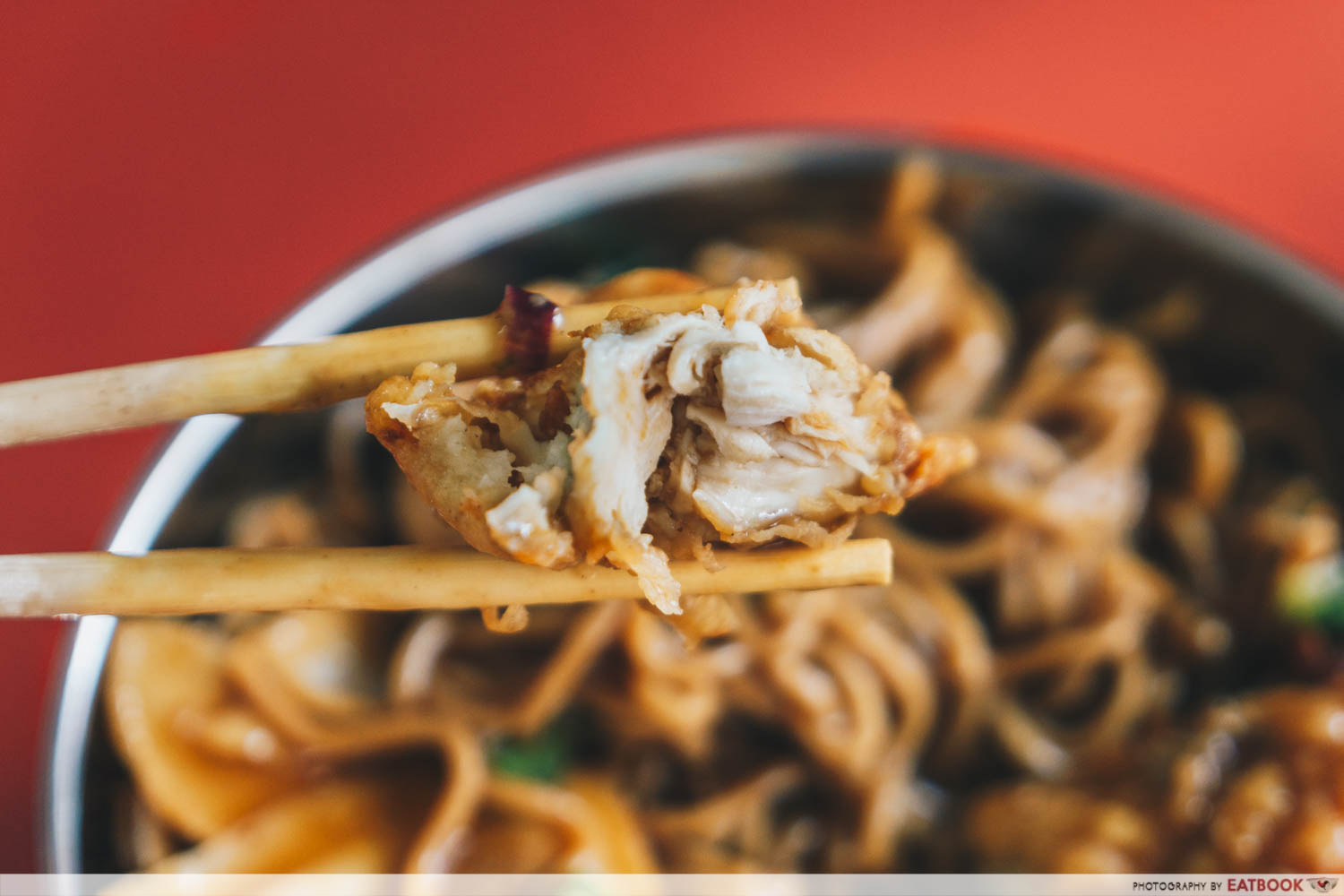 The fish fillet that accompanied our dish was well-fried on the outside, yet too dry on the inside. However, the noodles doused with the tasty sauce managed to alleviate some of that dryness. I would personally opt for the Mee Rempah With Drumstick ($3.90) instead during my next visit.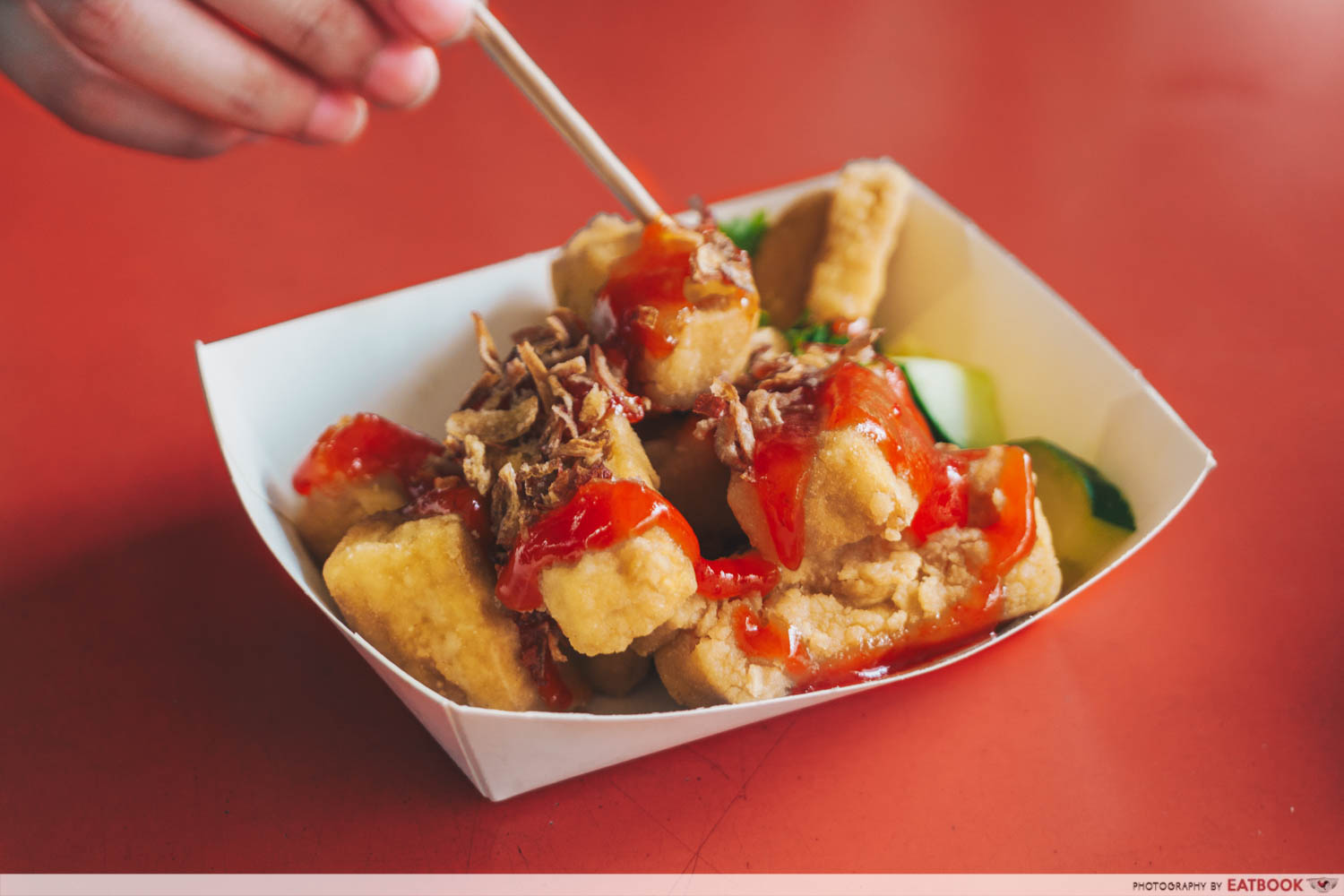 Side dishes are also available on the menu and I got some Tofu Fries ($1.90) as a light snack. These bite-sized fries had silky tofu encased in a crisp and thin batter, complete with aromatic fried shallots.
Ambience at Nine Spices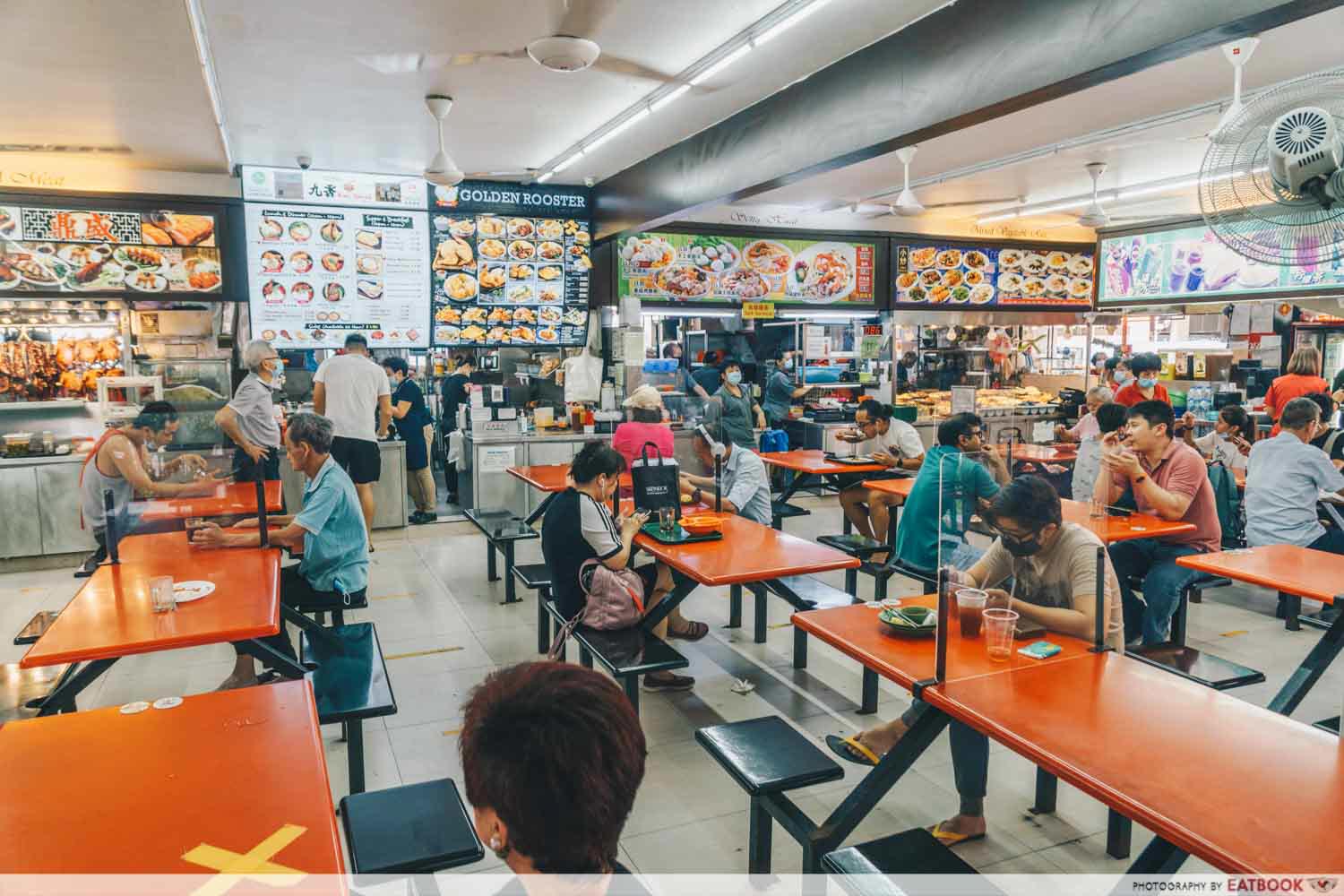 Located near Le Da Chicken Rice's Choa Chu Kang branch, Nine Spices is just a short 5-minute bus ride from Choa Chu Kang MRT Station. The hawker centre itself is well-ventilated with its indoor tables segregated by little transparent partitions, appropriate for the ongoing pandemic.
The verdict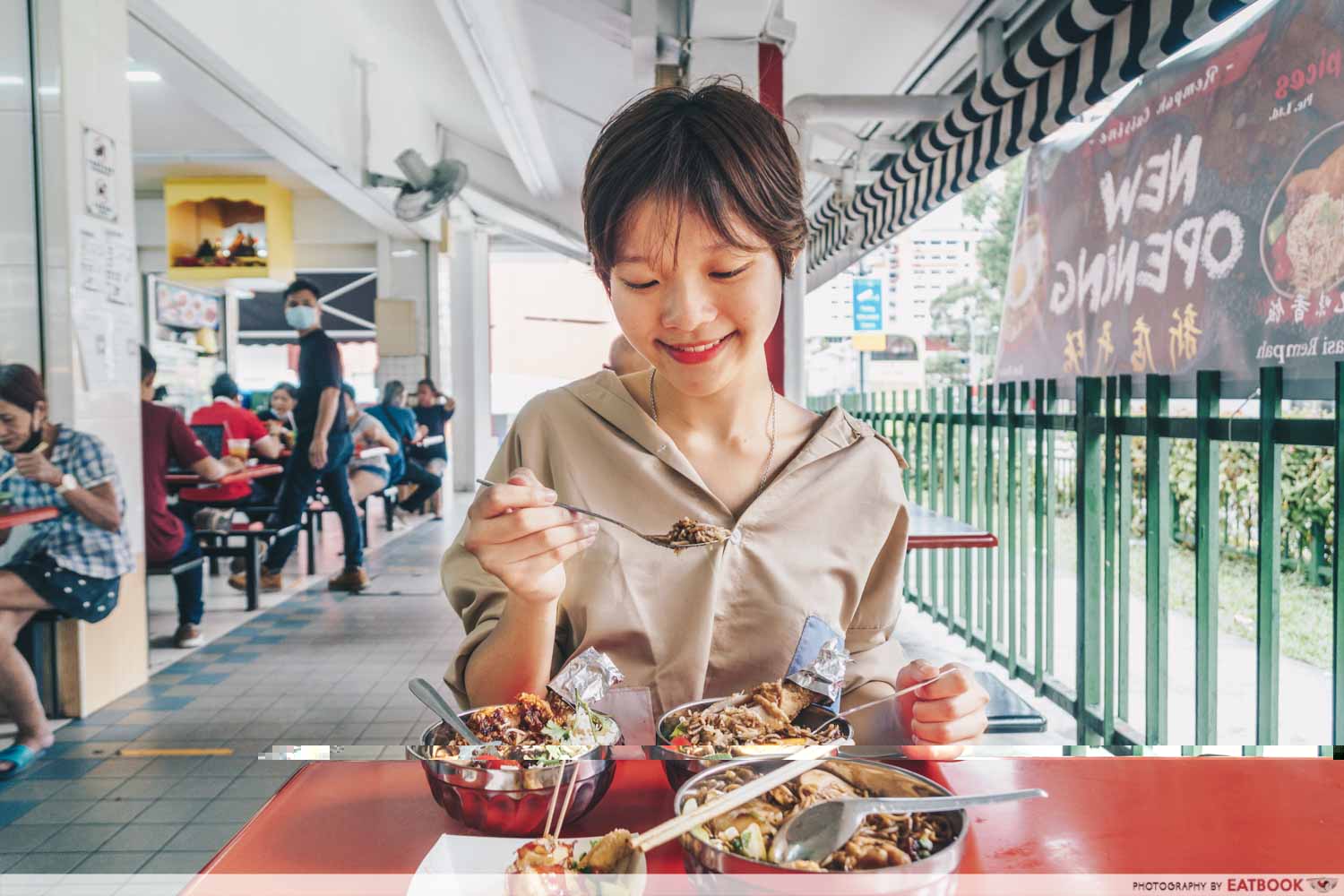 Nine Spices definitely served up enjoyable bowls of rice and noodles. However, they fell slightly flat in the protein department, with their fish fillets being a tad too dry. This made their chicken the only option I would head back for. Despite so, as a new stall run by hardworking owners keen on listening to the feedback of their customers, Nine Spices is a promising eatery.
Additionally, as a 24-hour eatery, they also have roti prata as part of their late-night to early morning menu. Their Cheezy Bird Nest ($2.90) comprises a sunny-side-up atop a cheesy prata, which I hope to try in future.
For more food in the area, also check out our list of Choa Chu Kang food gems and Yew Tee food places.
8 Choa Chu Kang Food Gems Including Claypot Chicken Rice, Mookata And More
Address: 302 Choa Chu Kang Avenue 4, #01-719, Singapore 680302
Opening hours: Daily 10am to 10pm (Nasi Rempah), 10pm to 10am (Roti Prata)
Tel: 9819 0249
Website
Nine Spices is a halal-certified eatery.
Photos taken by Hay Thi.
This is an independent review by Eatbook.sg.
Summary
Pros
– Flavourful, light rice
– Juicy chicken drumsticks
– Affordable prices
Cons
– Fish fillet was dry
Recommended dishes: Nasi Rempah With Drumstick ($3.90), Singa Rice With Drumstick ($3.90), Mee Rempah With Drumstick ($3.90)
Opening hours: Daily 10am to 10pm (Nasi Rempah), 10pm to 10am (Roti Prata)
Address: 302 Choa Chu Kang Avenue 4, #01-719, Singapore 680302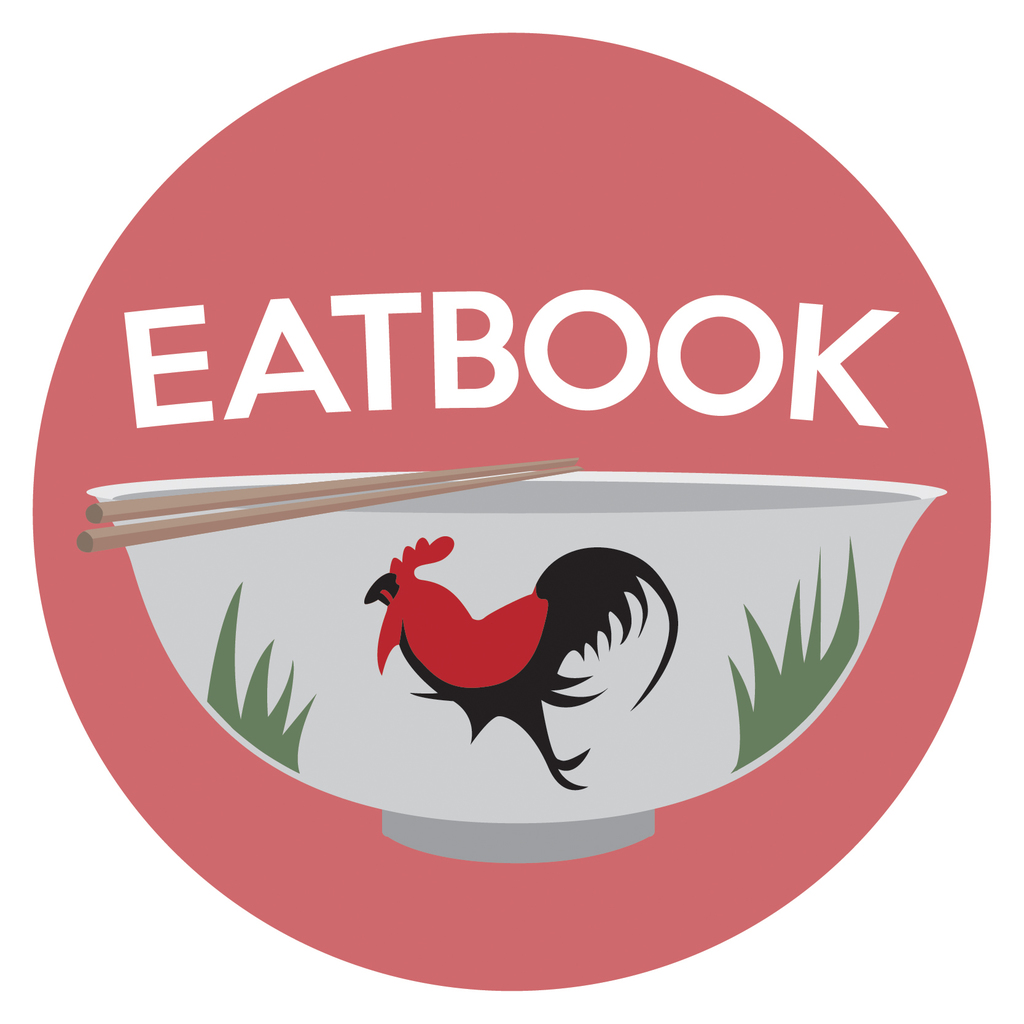 Drop us your email so you won't miss the latest news.