Le Da Chicken Rice at Bukit Batok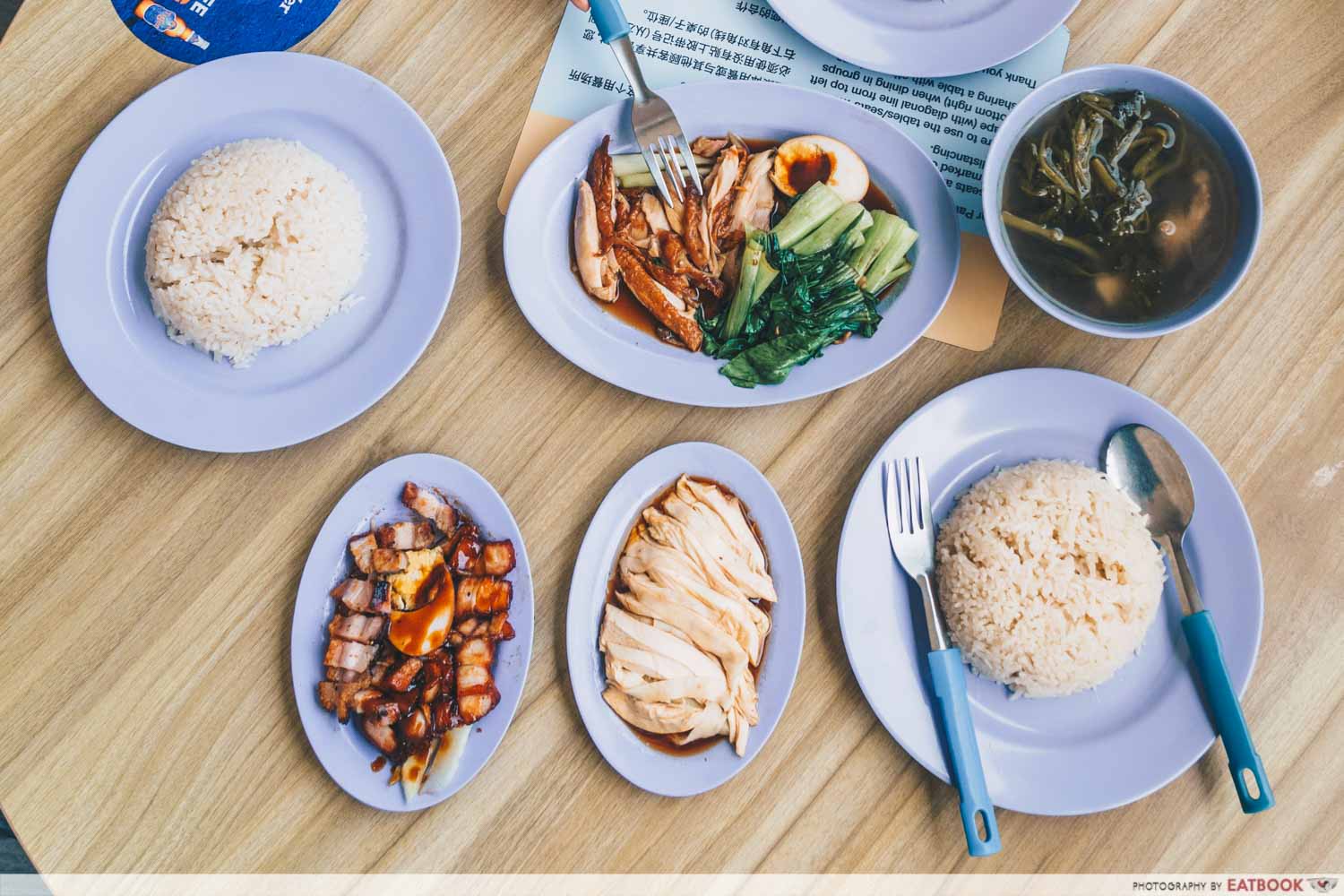 For most of us Singaporeans, chicken rice is a popular meal choice. Because of our familiarity with the dish, serving up a crowd-pleasing plate of chicken rice can actually be more difficult than we think. When I heard about Le Da Chicken Rice, a stall in Bukit Batok run by a young hawker in his mid-twenties, I was immediately curious to try their food and hear their story.
10 Best Chicken Rice In Singapore Ranked, Including Tian Tian And Boon Tong Kee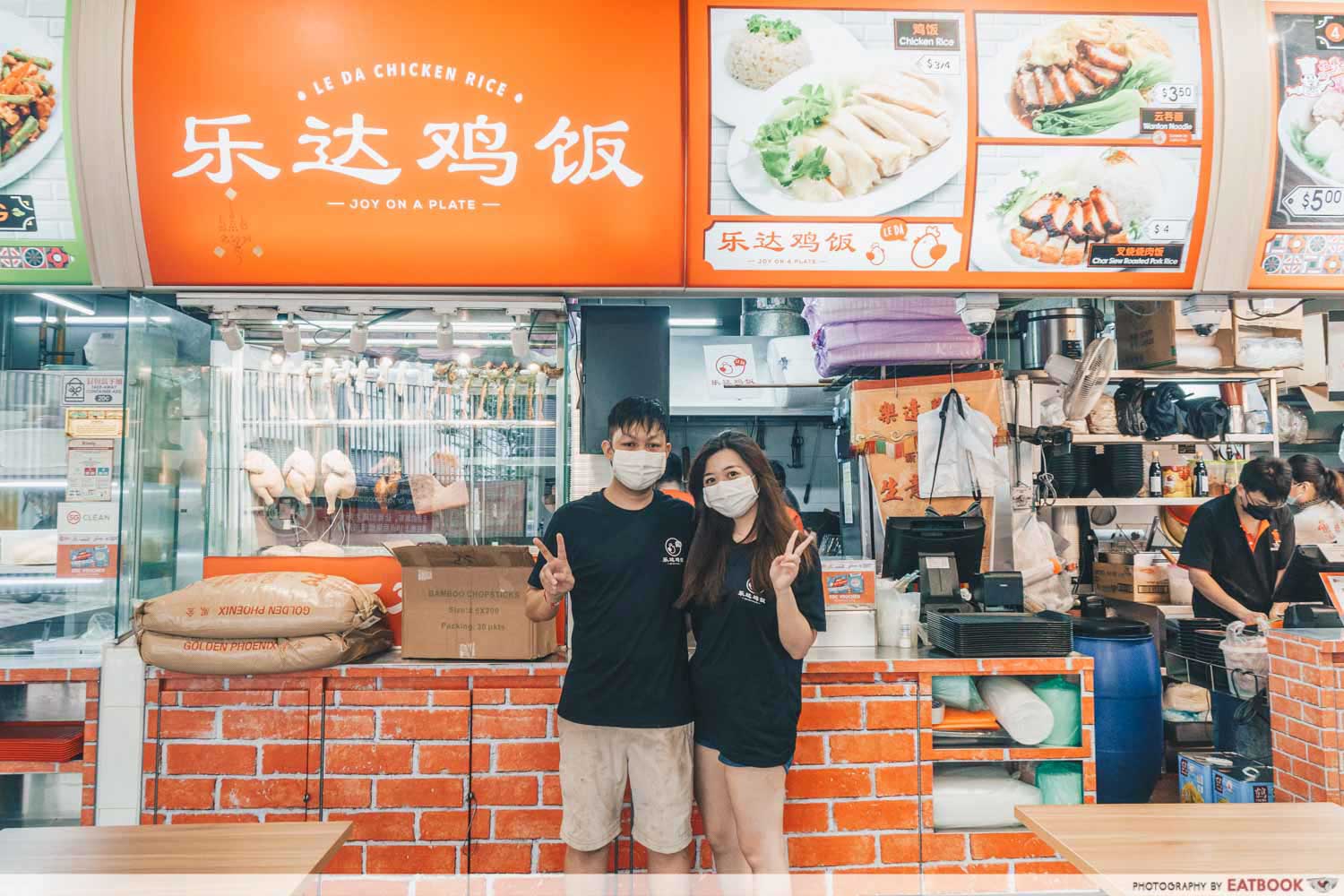 A hawker life isn't a choice many would expect university graduates to take. In fact, it was the disapproval from his family that Wei Da first faced, when he decided to give this road less travelled a shot because of his love for chicken rice.
However, with the help of his staff and fiancee, they managed to persevere through the tough first year of business. As a matter of fact, it did so well that it led to the owners to open another branch in Choa Chu Kang just this month.
While things may be better now, that doesn't mean hawker life is any easier. For Wei Da, a typical day starts at 6:30am, where he labours over the intensive process of making chicken rice. I was in awe as they shared how their sauces and soup were house-made from scratch.
Food at Le Da Chicken Rice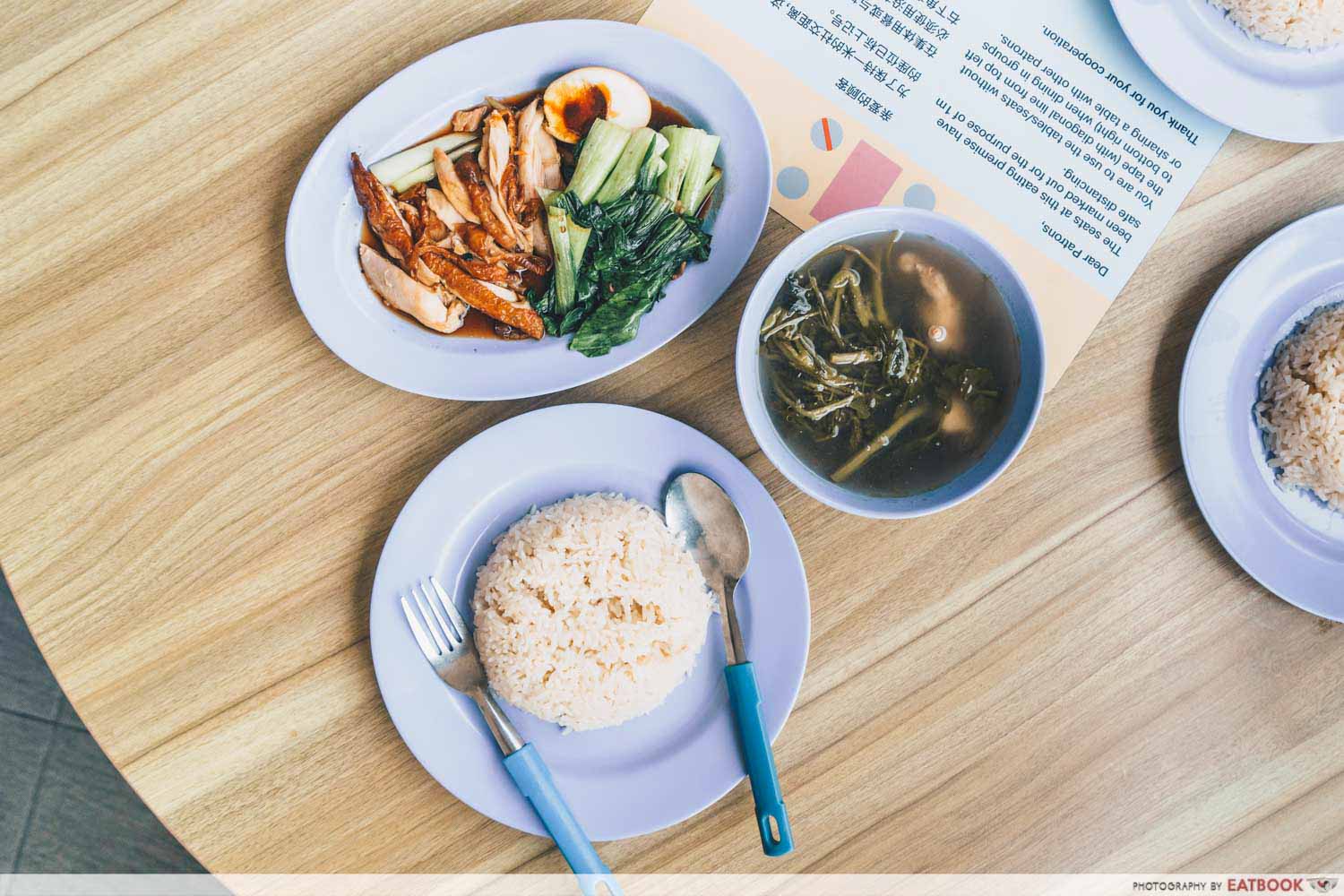 Le Da Chicken Rice has set meals where a $1 top-up gives you a large portion of meat, extra vegetable, half an egg, and a soup of the day. Instead of the normal $4 plate of chicken rice, we decided to order the Roasted Chicken Rice Set Meal ($5) as we found it to have more value for money.
I was excited to dig into the dish, seeing as how we were given a plate of glistening thigh meat, which is my favourite part of the chicken.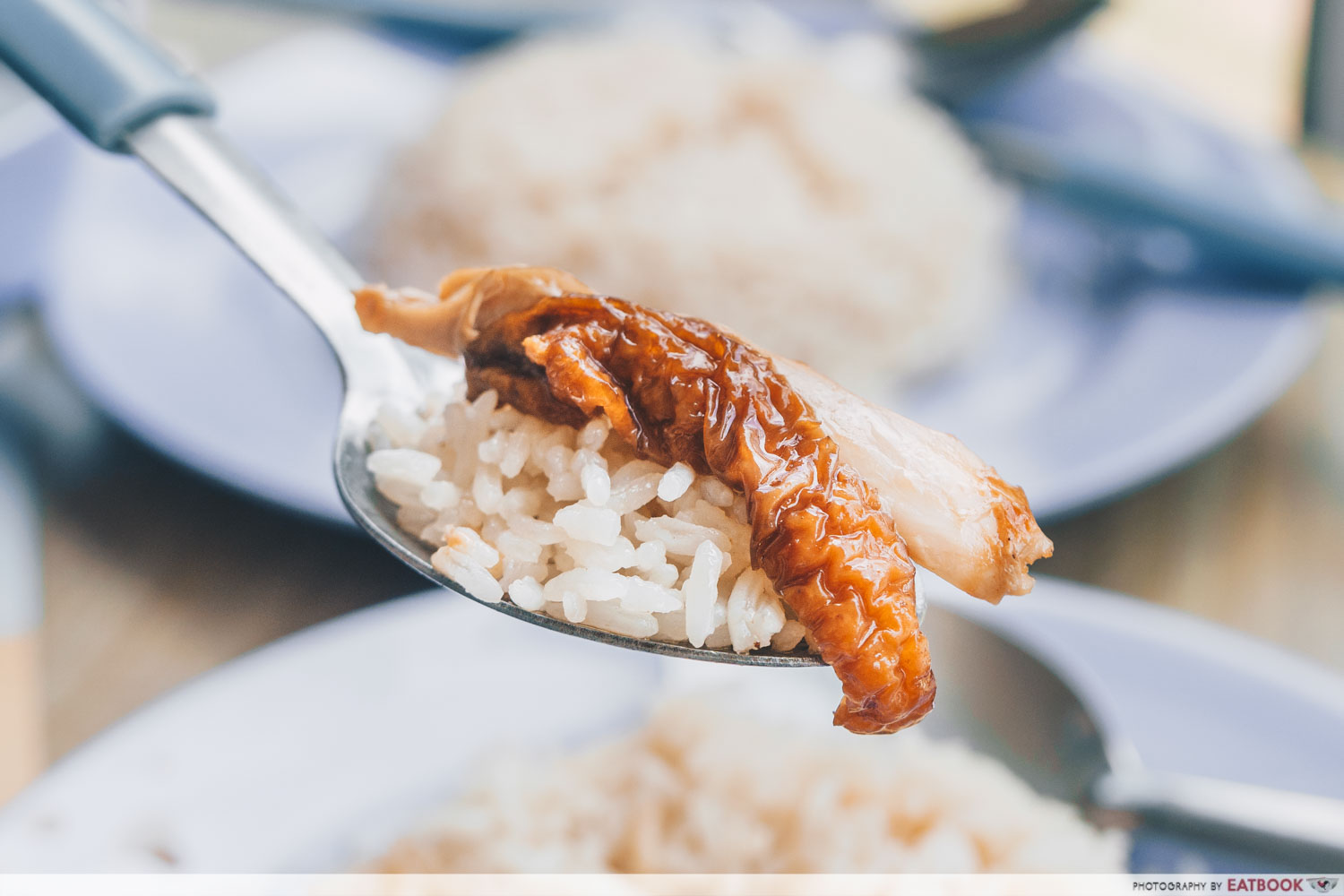 As expected, the chicken had a smooth texture and its luscious meat was dripping with pleasant savouriness from the soya sauce.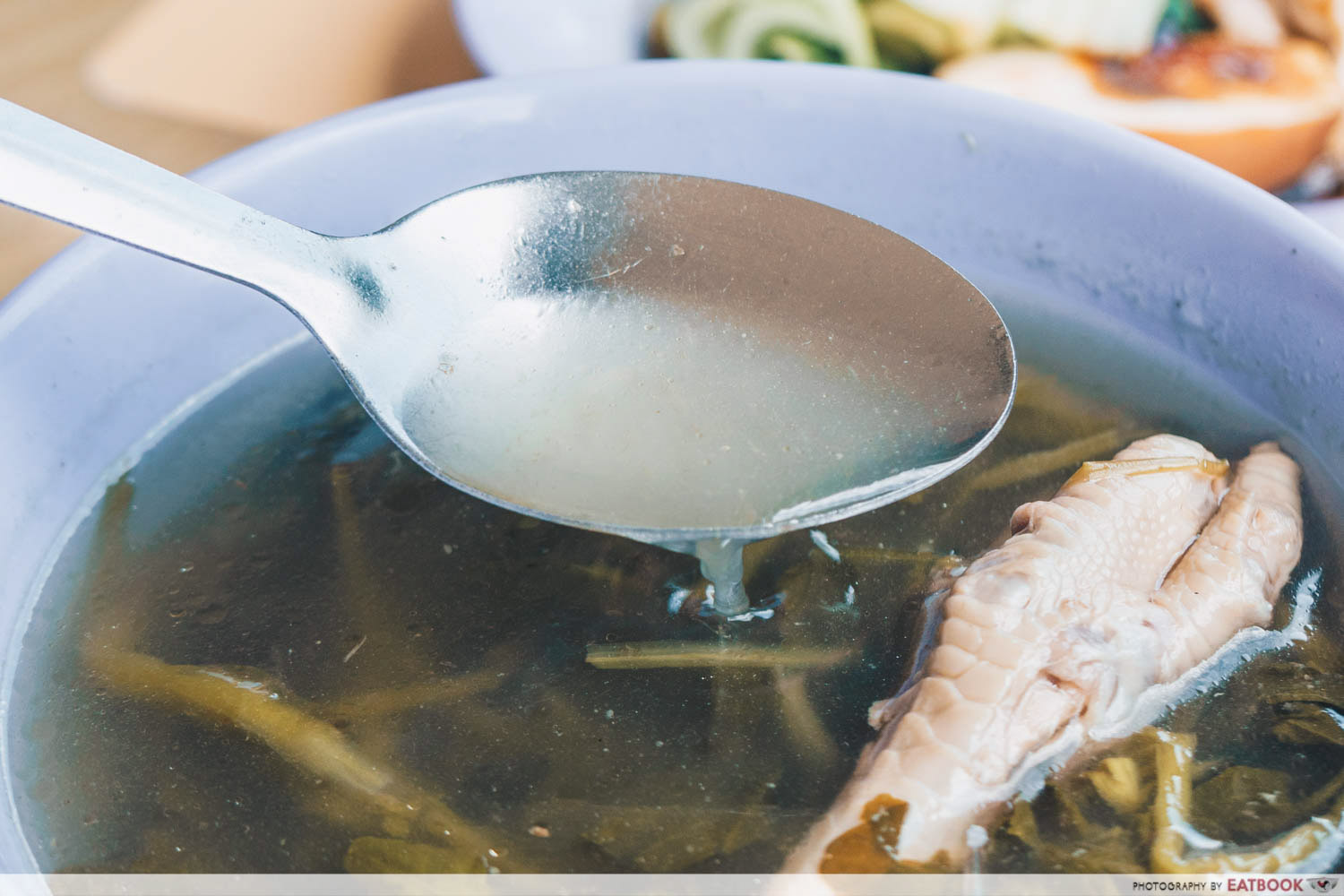 We were served a hearty bowl of watercress broth to go with our chicken rice set meal. According to the owners, their soups are made from scratch and they offer different soups every day. You might be surprised, but some of them include ABC soup and white radish soup.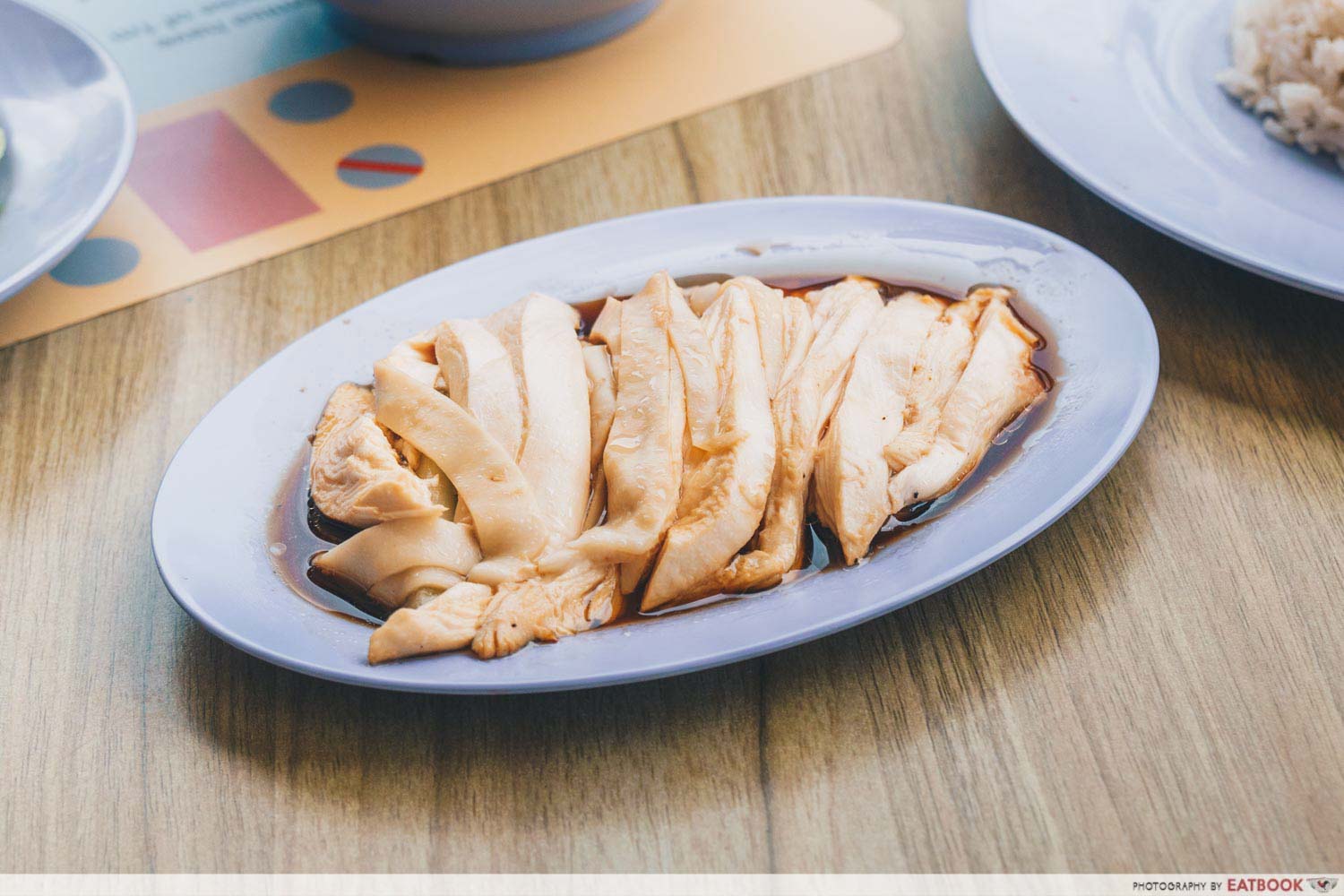 Having already tried the roasted chicken, we went on to get a regular plate of Steamed Chicken Rice ($4). While we hadn't gotten a set meal for the steamed chicken, the portion of meat served was actually still pretty large.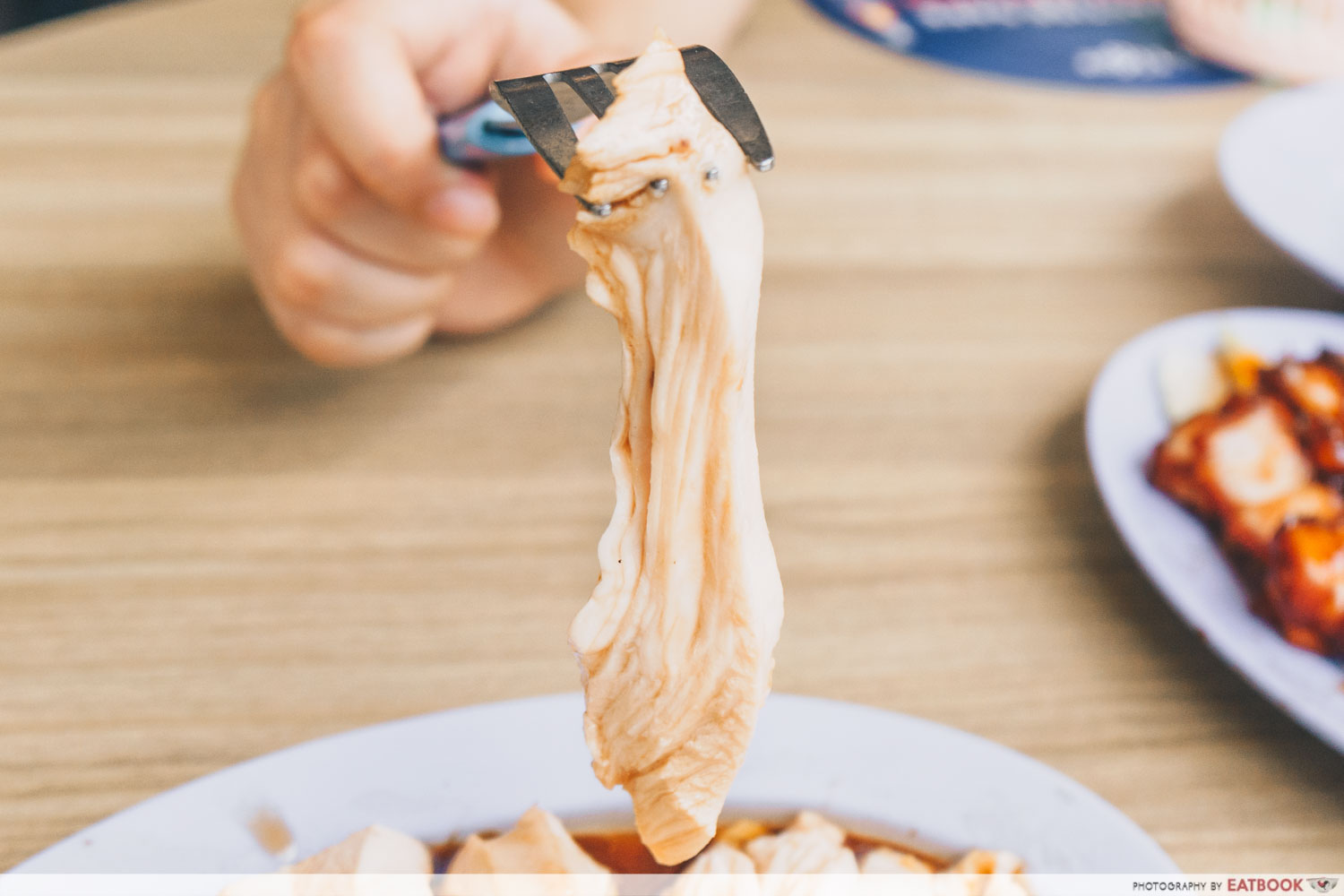 I'm one who absolutely dislikes breast meat because many stores tend to serve it dry and tough. However, Le Da Chicken Rice definitely proved me wrong with the breast meat being extremely succulent and flavourful.
Their steamed chicken was drenched in the same aromatic soya sauce as its roasted counterpart. With both being enjoyable, it was tough picking one over the other.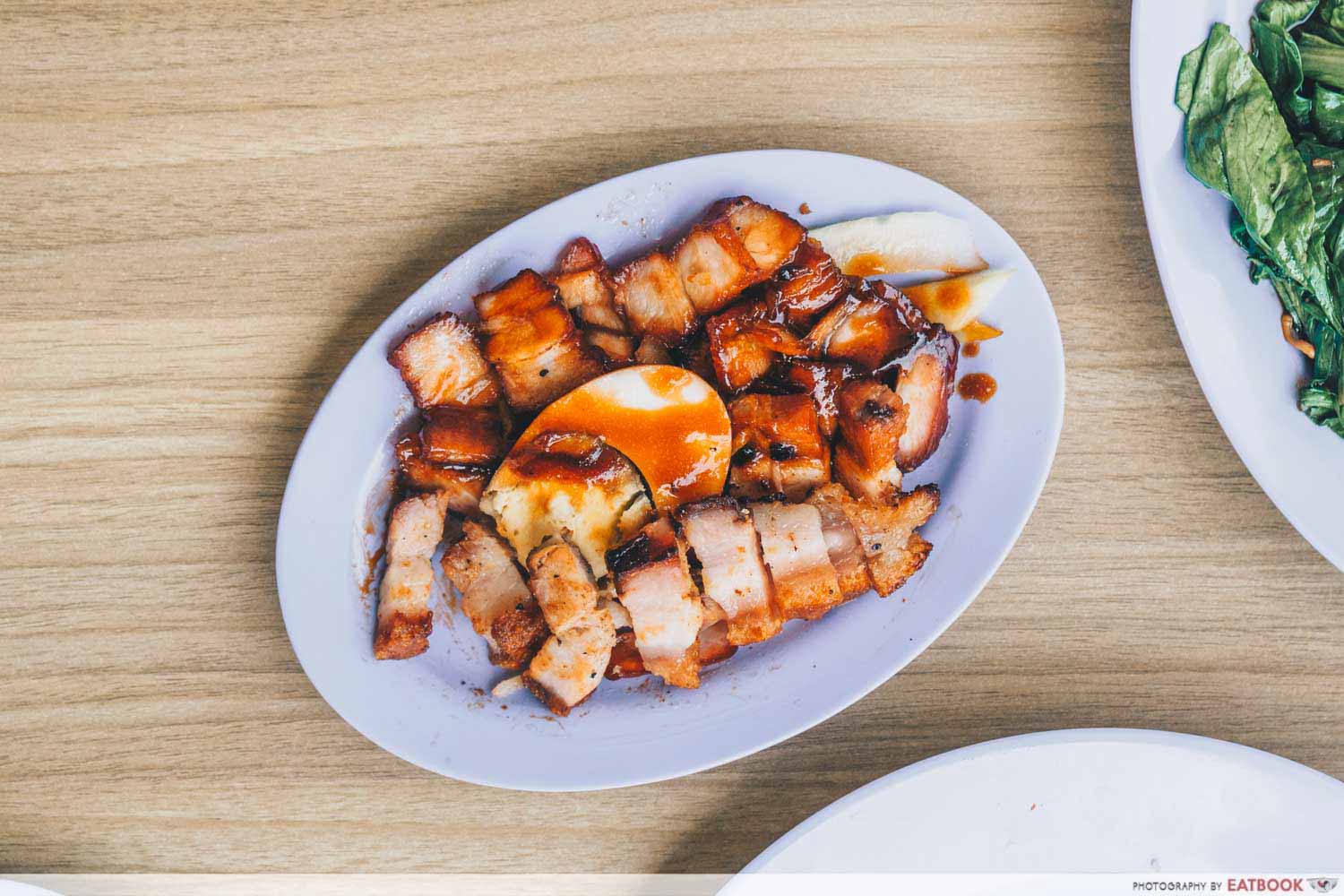 Apart from chicken rice, Le Da Chicken Rice also has Char Siew And Roasted Pork Rice ($4) on their menu.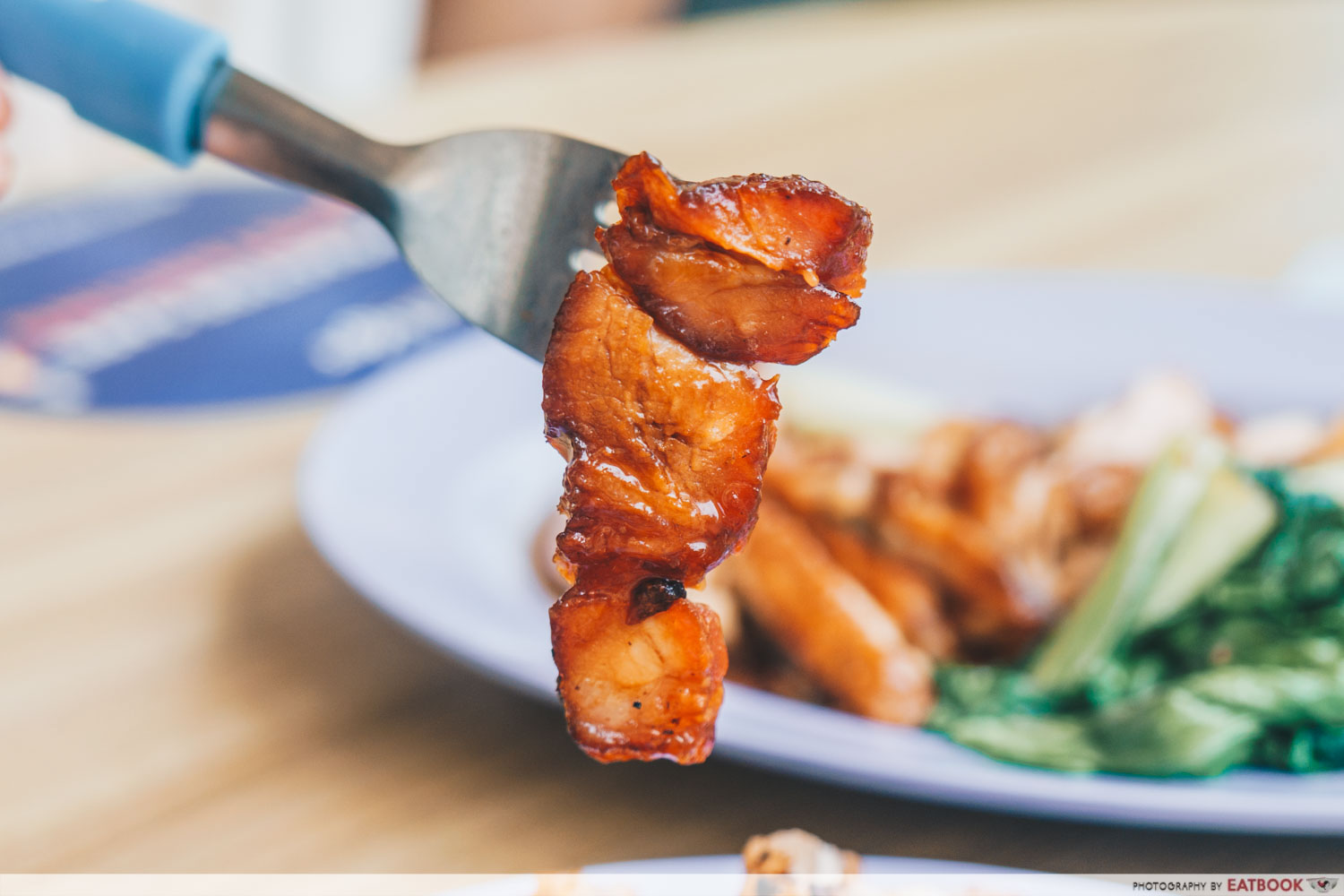 The pieces of char siew were sliced pretty small, but were well-caramelised on the edges and topped with a smooth, honeyed sauce.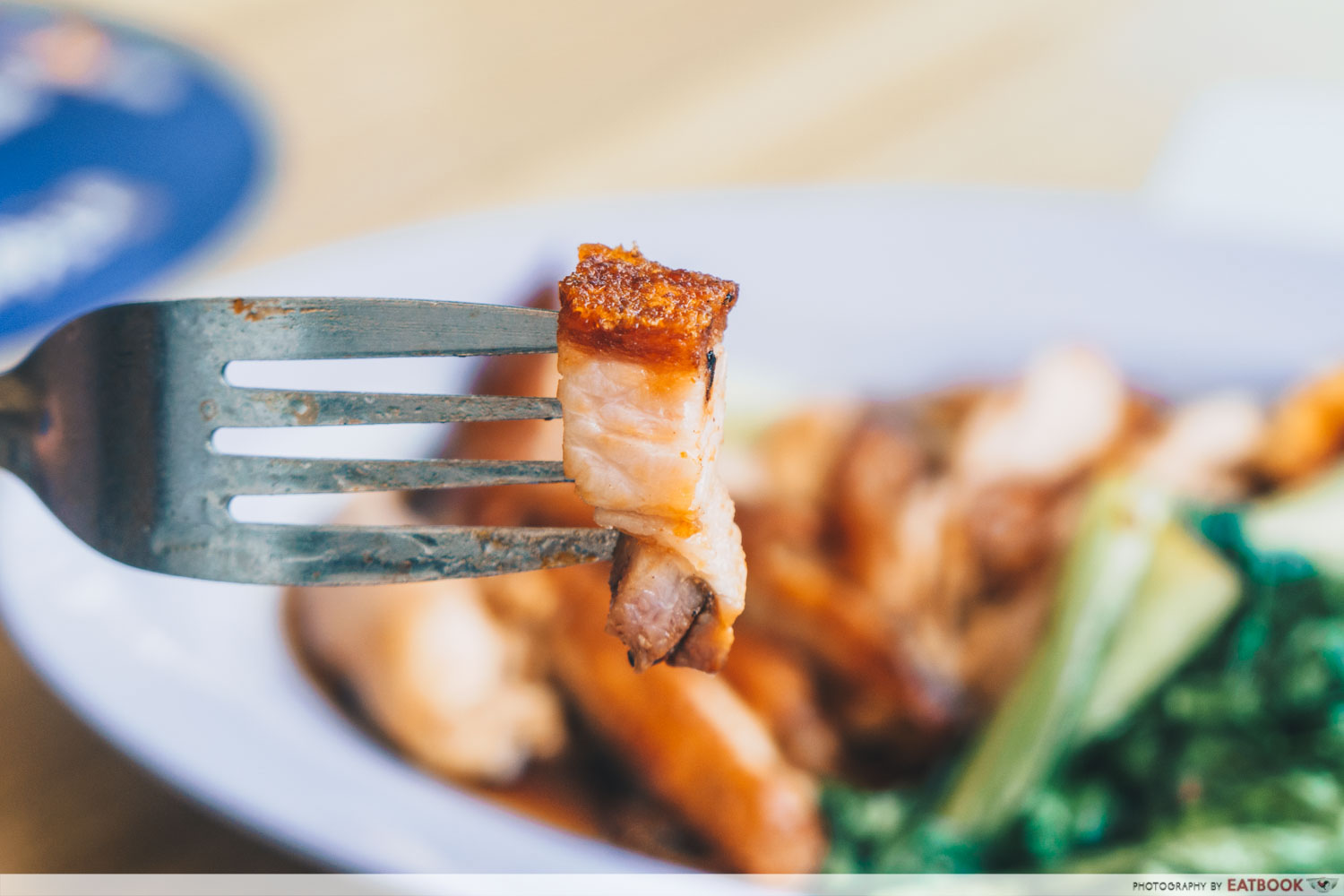 The roasted pork was also served in a rather small portion, yet they were absolutely delectable. The fatty portion of the roasted pork was moist while its skin was satisfyingly crunchy and was bursting with savouriness.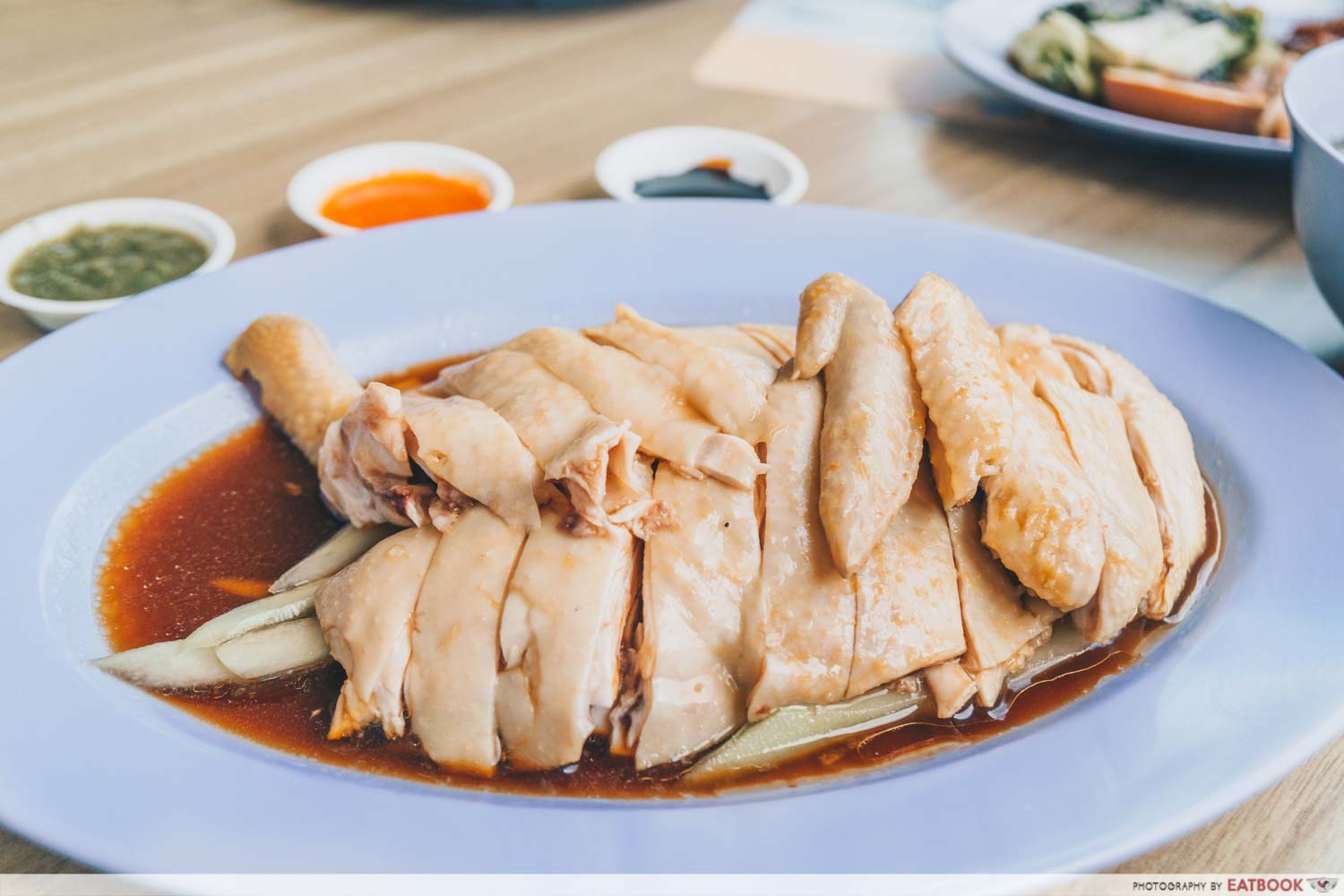 Here's a bonus dish which will be sold exclusively at their new Choa Chu Kang outlet! The Sakura Chicken ($15 for half a chicken) apparently features chickens reared without the use of growth hormones and antibiotics, unlike regular poultry.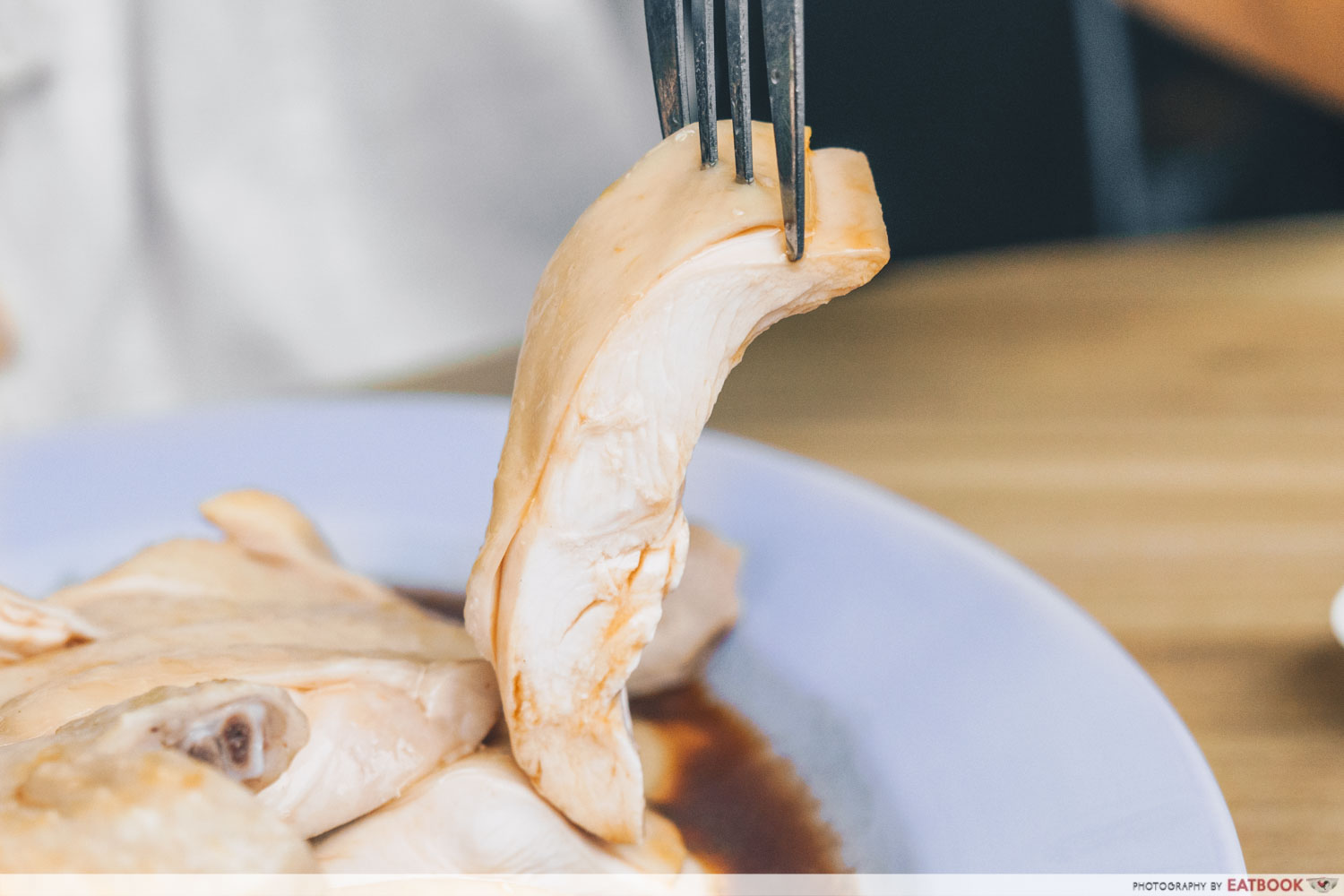 We were surprised by how supple the meat was. Each slice was brimming with the flavour of light soya sauce at every bite. In fact, the delicious dish was so good in terms of flavour and texture, that the quality could be compared to Soup Restaurant's signature Samsui Ginger Chicken.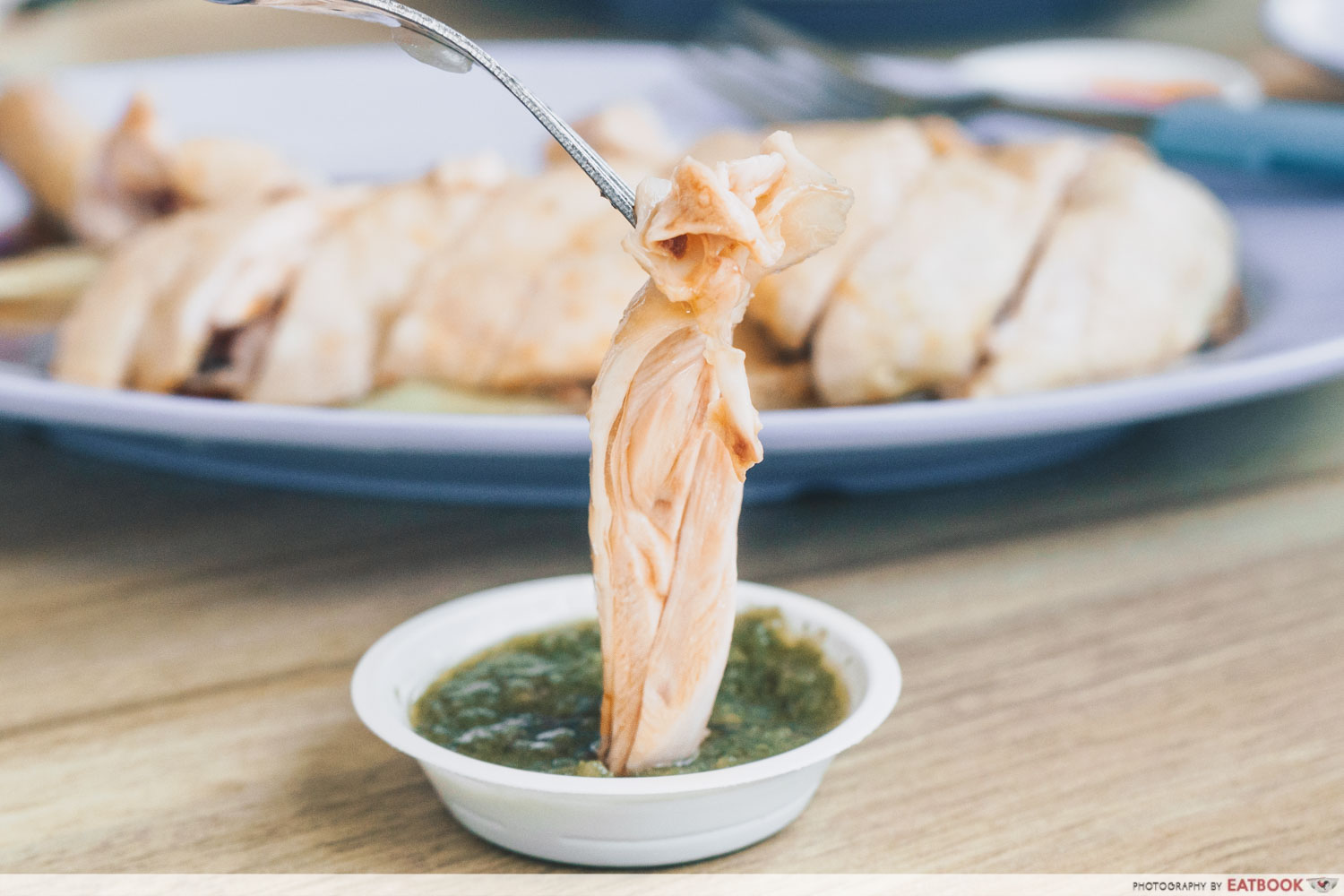 Just like the dish in the restaurant, Le Da Chicken Rice's Sakura Chicken also came with some green ginger dipping sauce, which highlighted its umami flavours with the refreshing tang of ginger. Their exclusive dish was so enjoyable, we look forward to it being sold at their Bukit Batok branch in time to come.
Ambience at Le Da Chicken Rice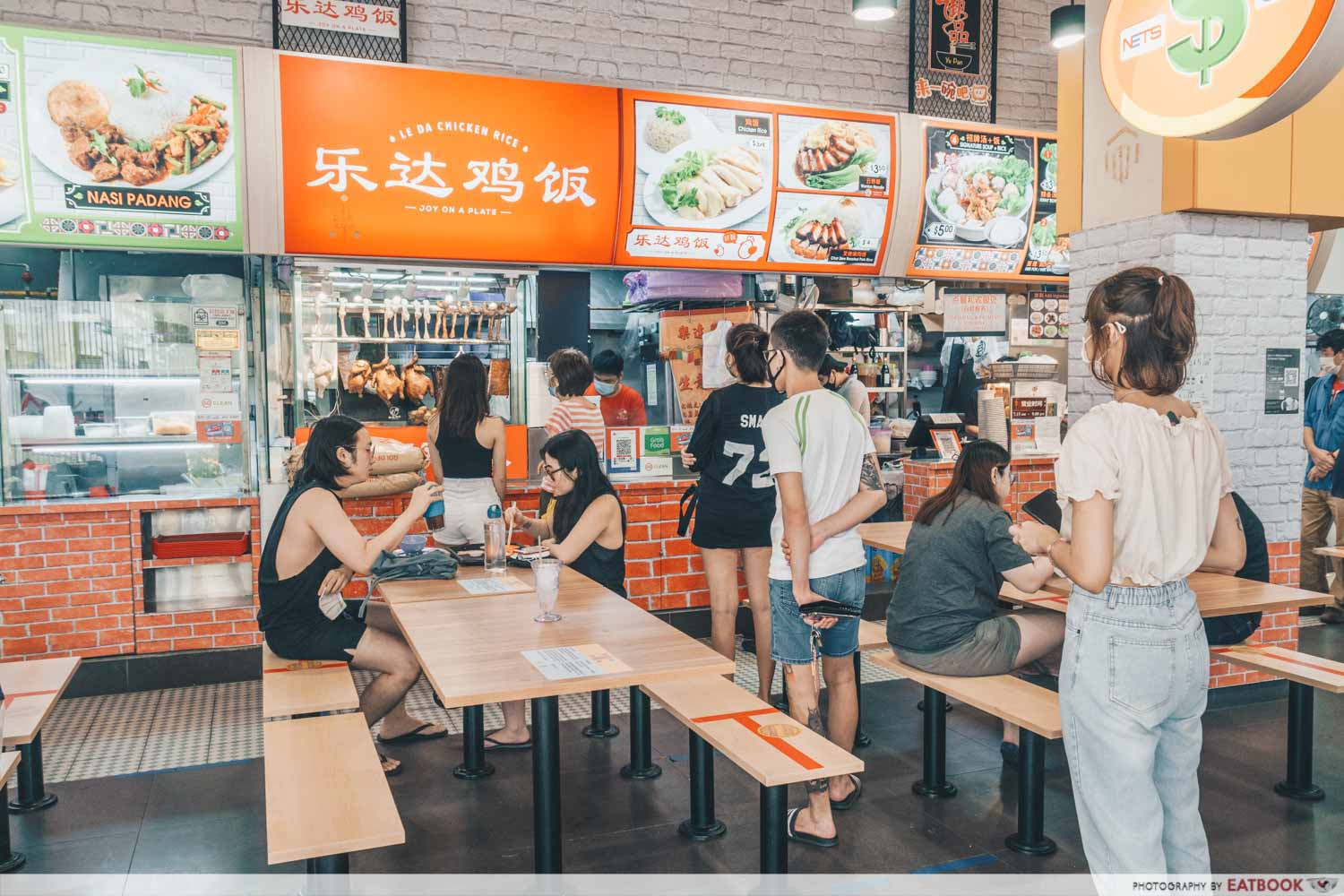 A five-minute bus ride and short walk away from Bukit Batok MRT Station, Le Da Chicken Rice might be slightly inconvenient to get to for non-Westies. They are situated in a well-ventilated hawker centre, providing a cool and comfortable ambience to enjoy a meal at.
The verdict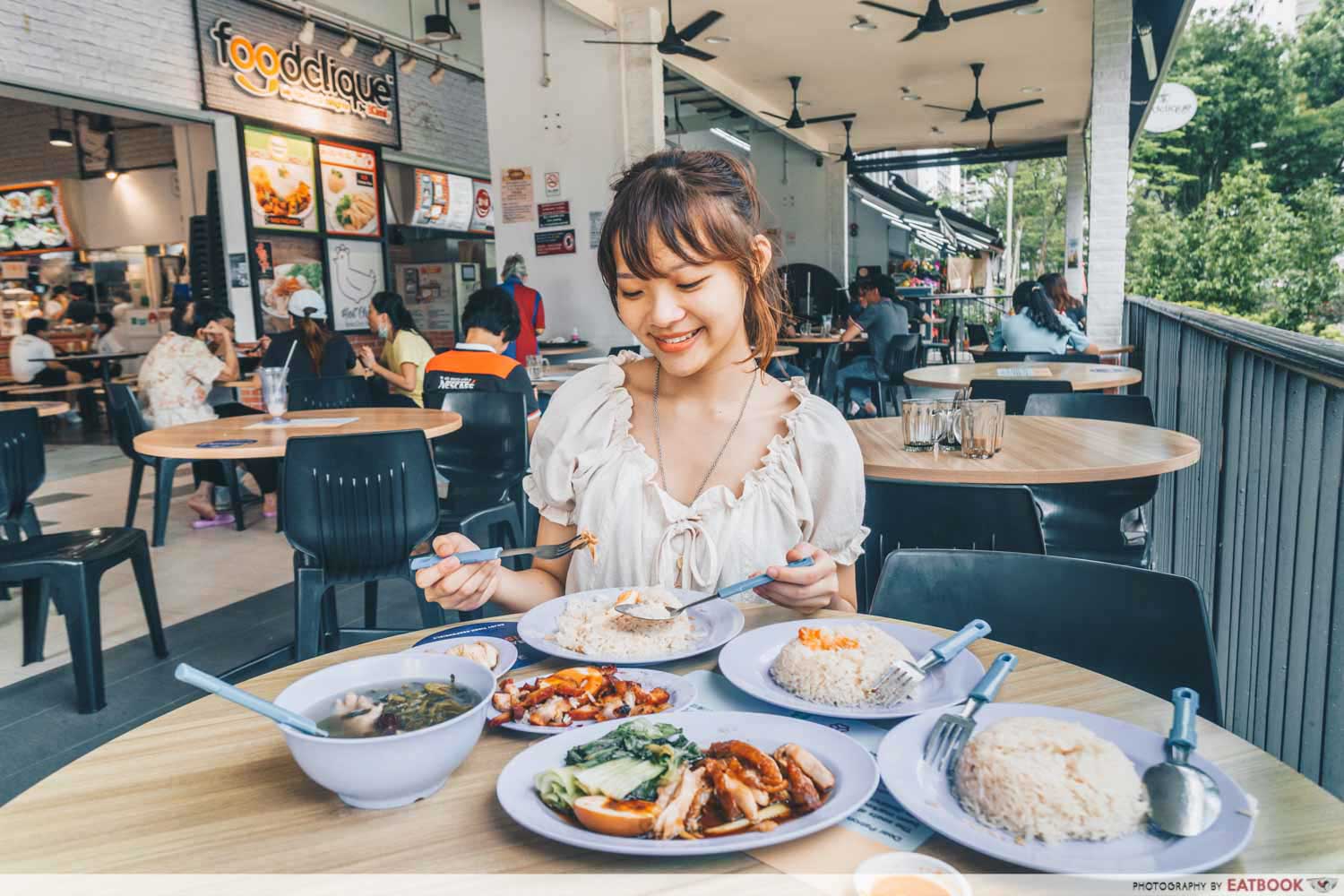 Le Da Chicken Rice served up one of the tastiest and most tender chicken meat I have personally tried. For the liberal portions of meat given, their meals are also affordable and reasonably priced. I would definitely look forward to introducing their sakura chicken to my friends and family without hesitation.
For more places to get chicken rice, check out Qi Lin Xuan Chicken Rice and Heng Ji Chicken Rice.
Heng Ji Chicken Rice Review: Underrated Chicken Rice Stall With Over 40 Years Of History At Chinatown
Address: 292 Bukit Batok East Avenue 6, #01-01, Singapore 650292
Opening hours: Daily 9:30am to 8:30pm
Website
Le Da Chicken Rice is not a halal-certified eatery.
Photos taken by Hay Thi.
This is an independent review by Eatbook.sg.
Le Da Chicken Rice Review: Delicious And Tender Chicken Rice By Young Hawker At Bukit Batok
Summary
Pros
– Tender, juicy meat
– Affordable prices
– Delicious house-made sauce
Cons
– Small portions of char siew and roasted pork
Recommended dishes: Roasted chicken rice ($4), Steamed chicken rice ($4)
Opening hours: Daily 9:30am to 8:30pm
Address: 292 Bukit Batok East Avenue 6, #01-01, Singapore 650292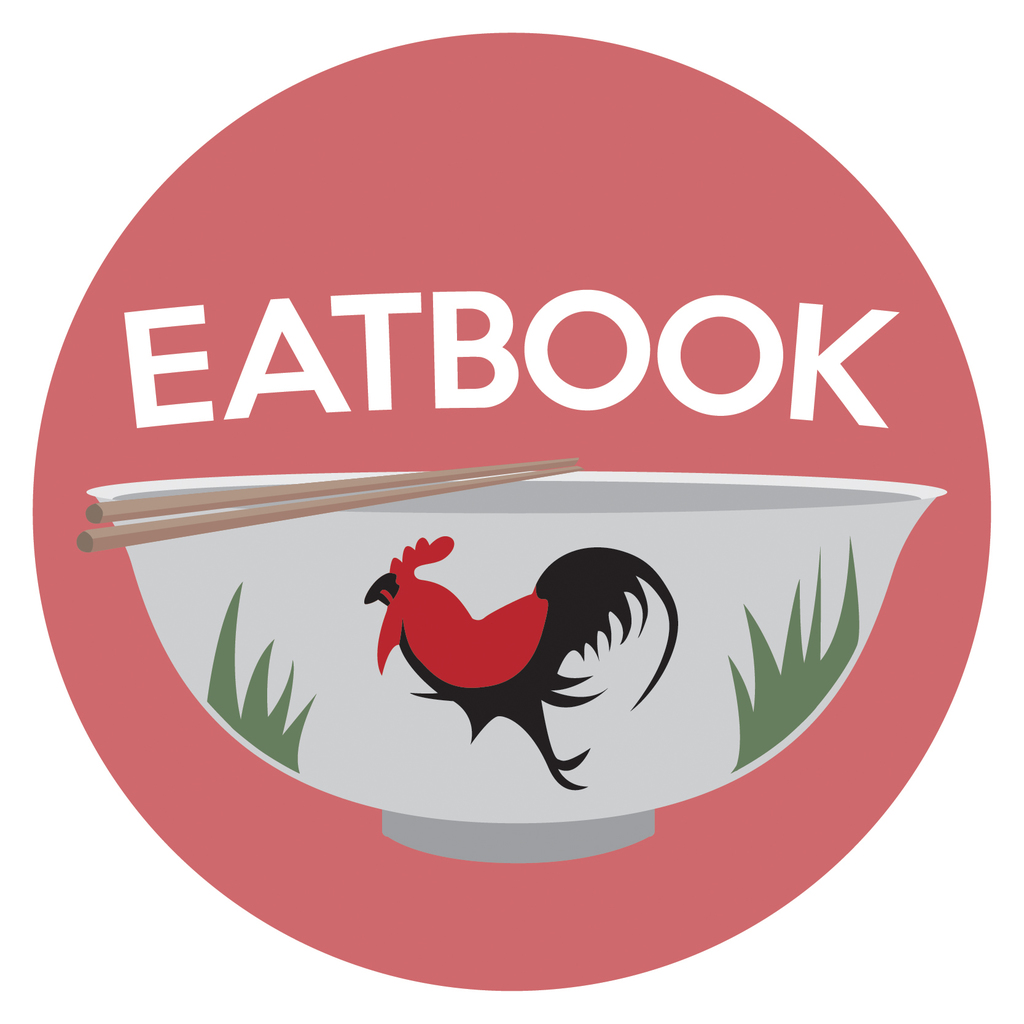 Drop us your email so you won't miss the latest news.