Shaker Lakers fuses Eastern and Western flavours.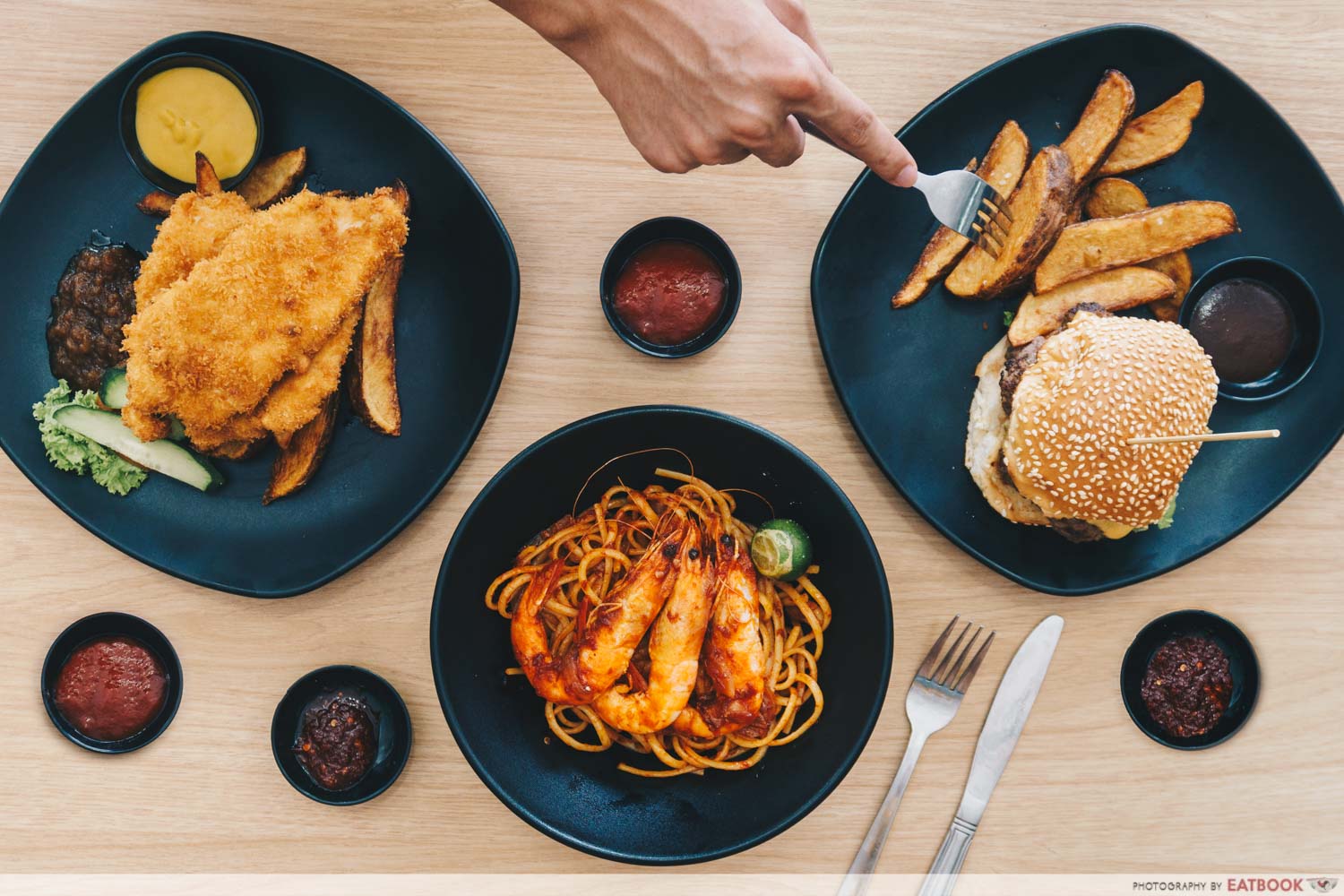 Since its opening two years ago, Yishun Park Hawker Centre has hosted dozens of unique concepts and modern-day takes on hawker food, with stalls such as Ah Tan Wings and Outsliders. Opened in August this year, Shaker Lakers is the newest addition to the hawker centre, serving up Western fare inspired by local Peranakan flavours.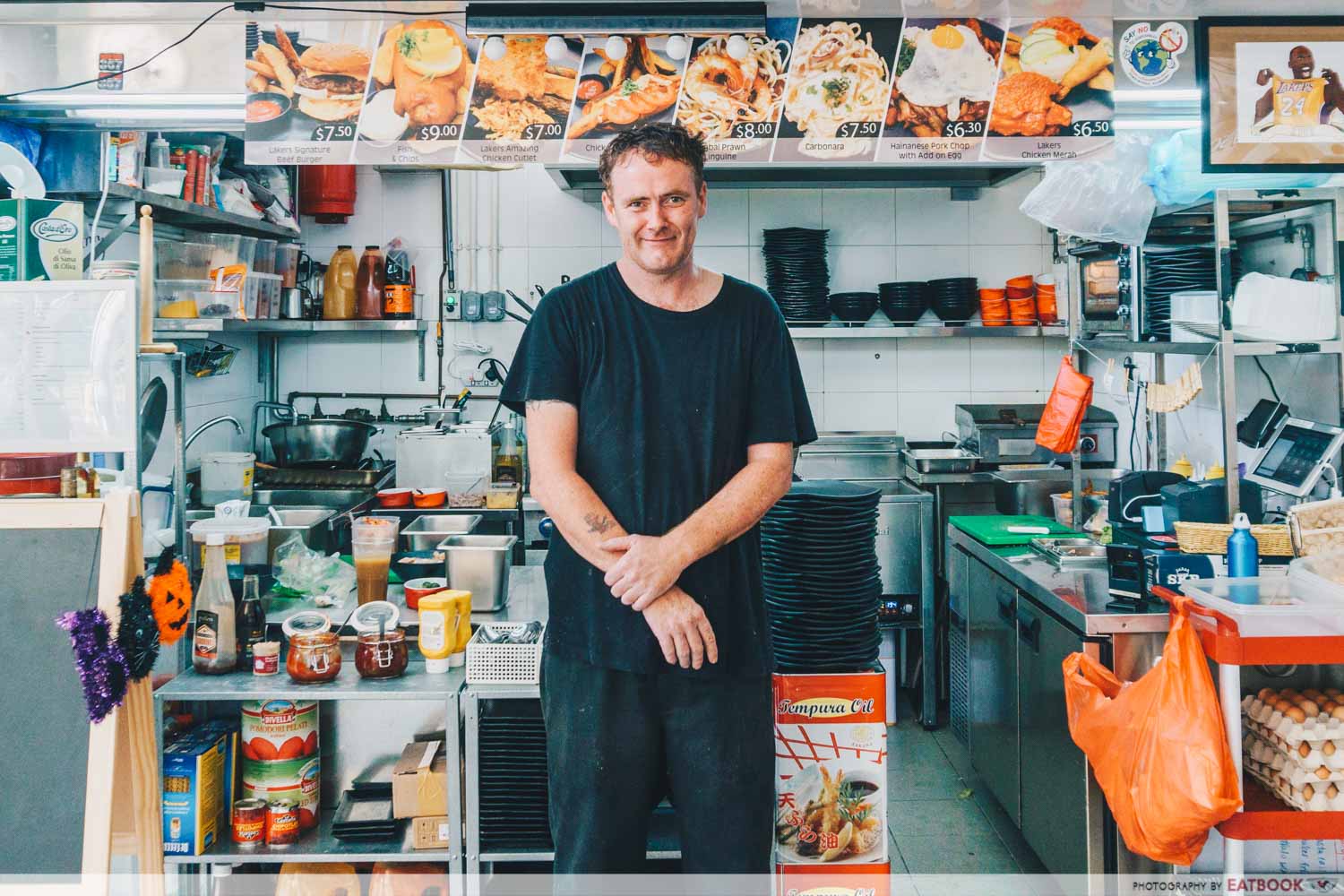 The two-month-old store's signboard, 'East meets West', refers to the partnership between the owners—Michael Quinn and Gillian Pua. The former is an Irish chef who cooked in New York for 12 years, and the latter is a Singaporean.
The two were previously colleagues at VivoCity's Marche. They shared an interest in starting up their own food joint, but found that opening a cafe or restaurant was a little pricey. Eventually, they opened Shaker Lakers at Yishun to dish out affordable food in a more casual setting.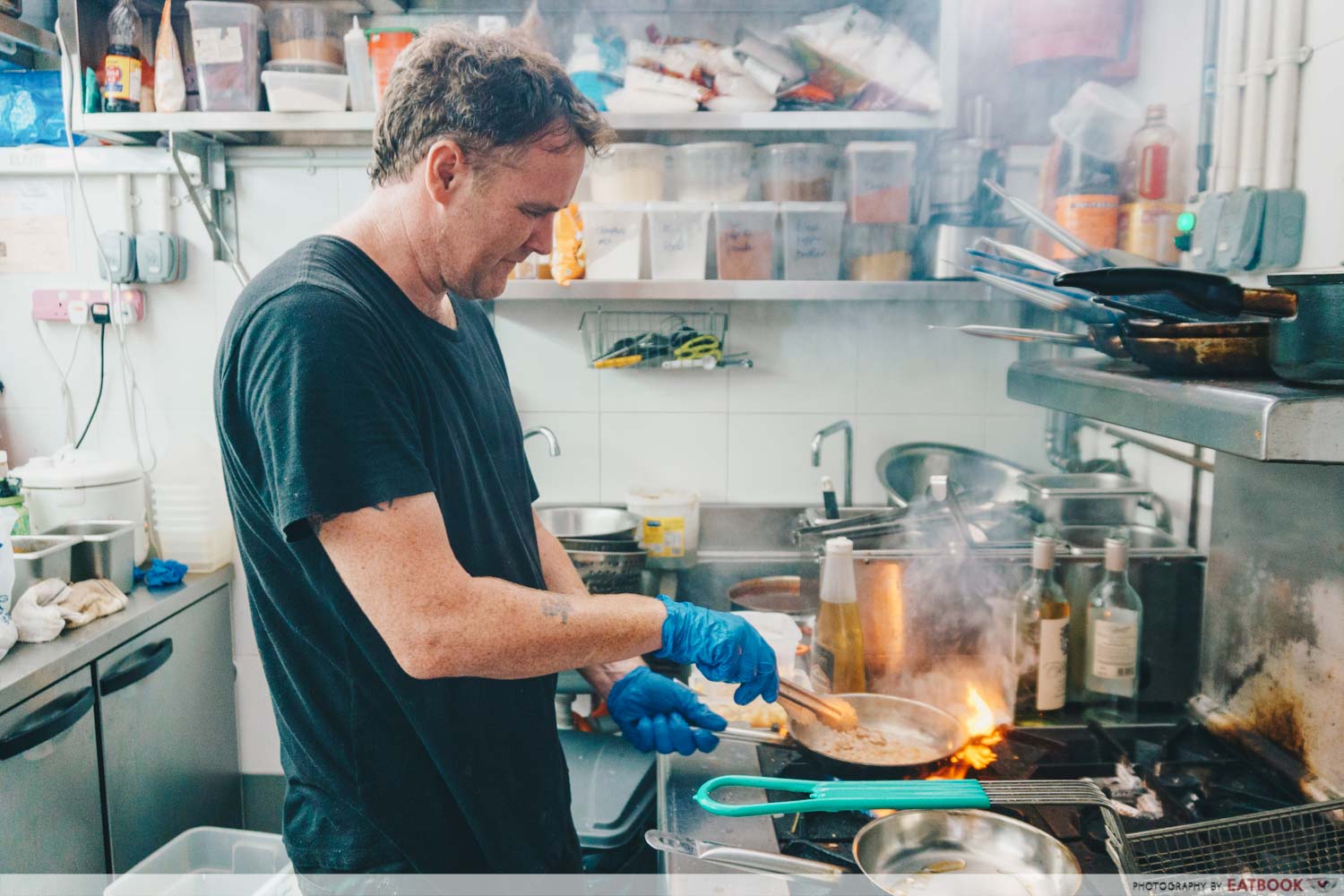 This Western food stall places less focus on Singaporean dishes, but borrows the style and ingredients from local cuisine. The few dishes from the Eastern side of the partnership, such as chicken merah and Hainanese pork chops, have also undergone changes that are inspired by Michael's culinary background.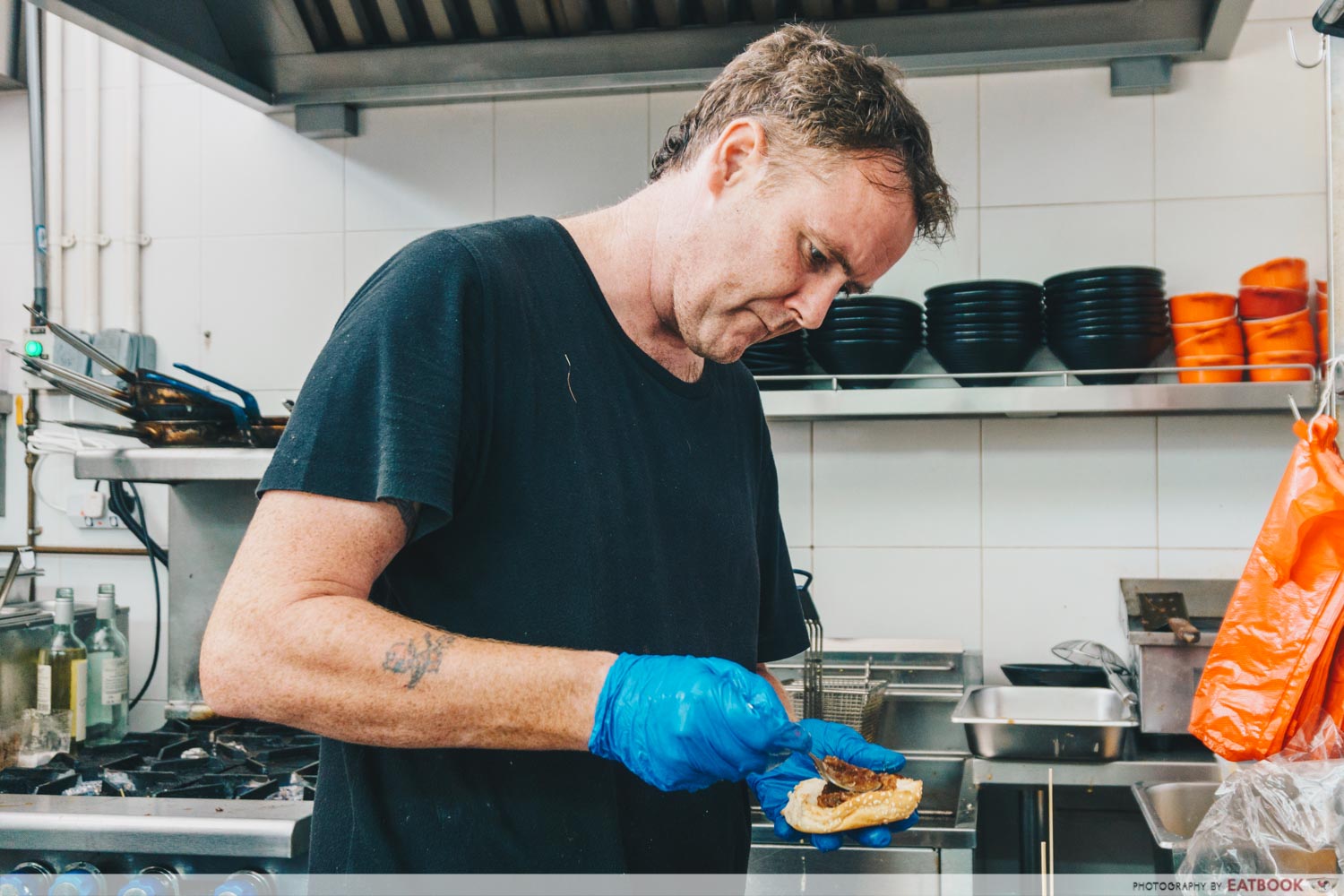 One thing I noticed was the tendency to make everything from scratch. Michael slices his own potatoes to make fries rather than buying them from the bag; whips up his own sauces and ensures that there's a human touch to as many items as possible. He even pickles his own cabbages to create a unique replacement for coleslaw. Nothing is pre-cooked and the dishes are all made to order. 
Food at Shaker Lakers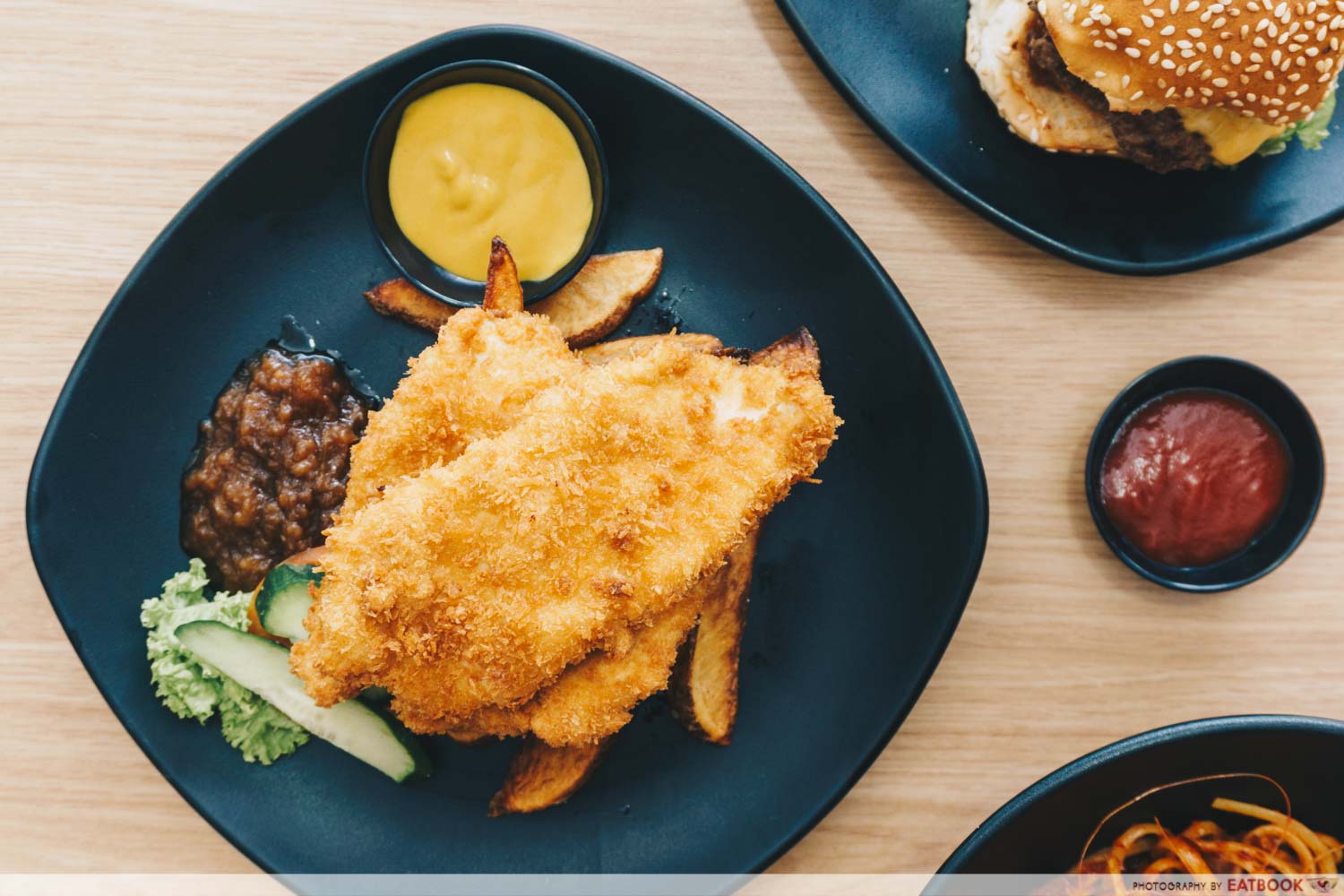 We originally set out to try their pork chops, after reading reviews of its generous portions and succulent meat. Unfortunately, it wasn't available on our trip. We settled for the Lakers Amazing Chicken Cutlet ($7) instead. 
Before we ordered, we caught sight of the chicken being painstakingly tenderised. A slice of chicken breast was wrapped up and hammered repeatedly to give it a soft and tender texture. 
Amazing is a fair description, as we were definitely amazed by how big the portion was. Two huge cutlets at $7 is well worth the money.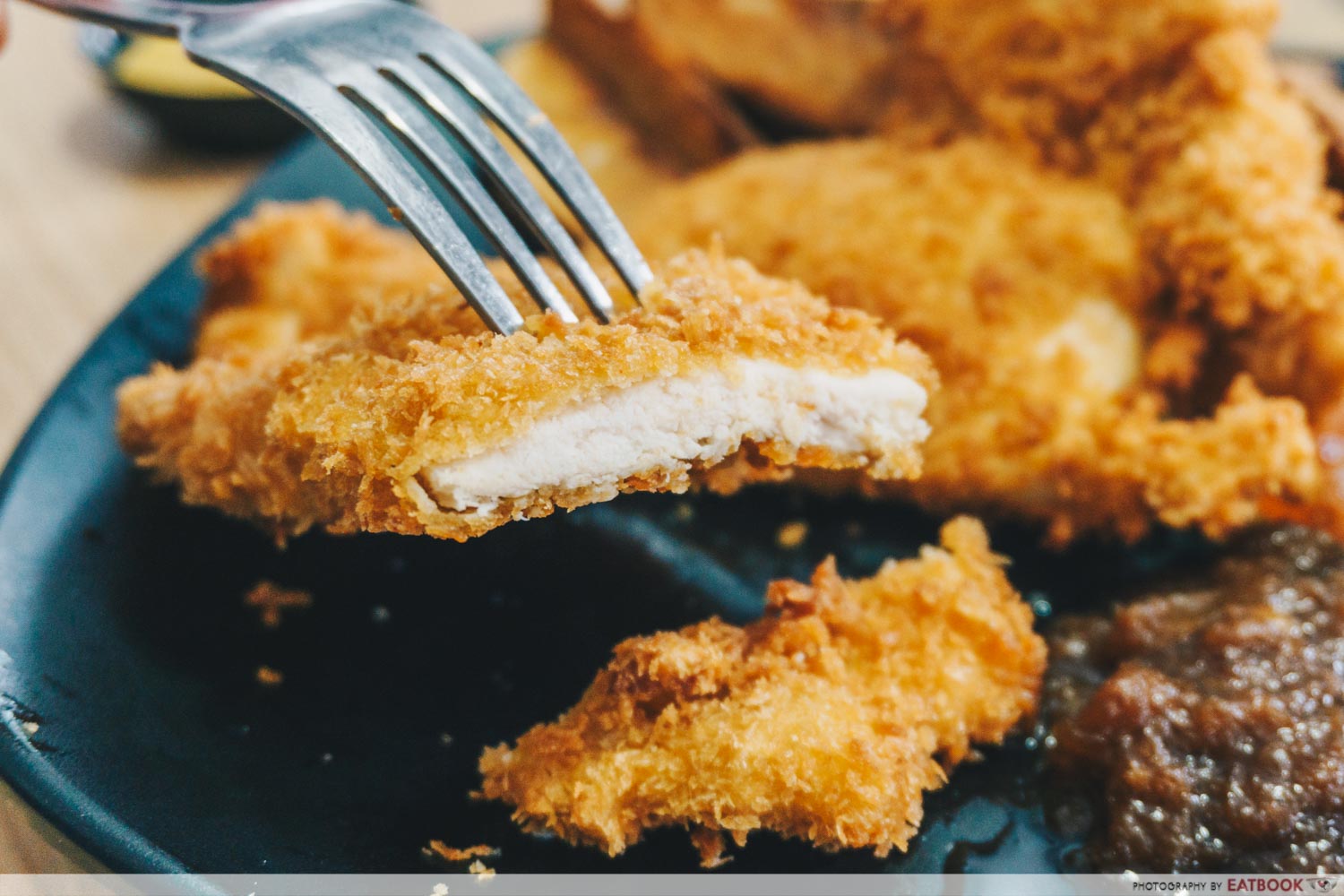 Most of us have had dry chicken breast at some point in our life. Hard and tough meat with hardly any juice often comes to mind. Fortunately, Michael's effort in tenderising the meat paid off.
The slab of chicken was juicy and tender, with the golden-brown breading seasoned excellently and adding a solid crunch to the meat. The thickness was impressive too, especially since the dish came with multiple cutlets.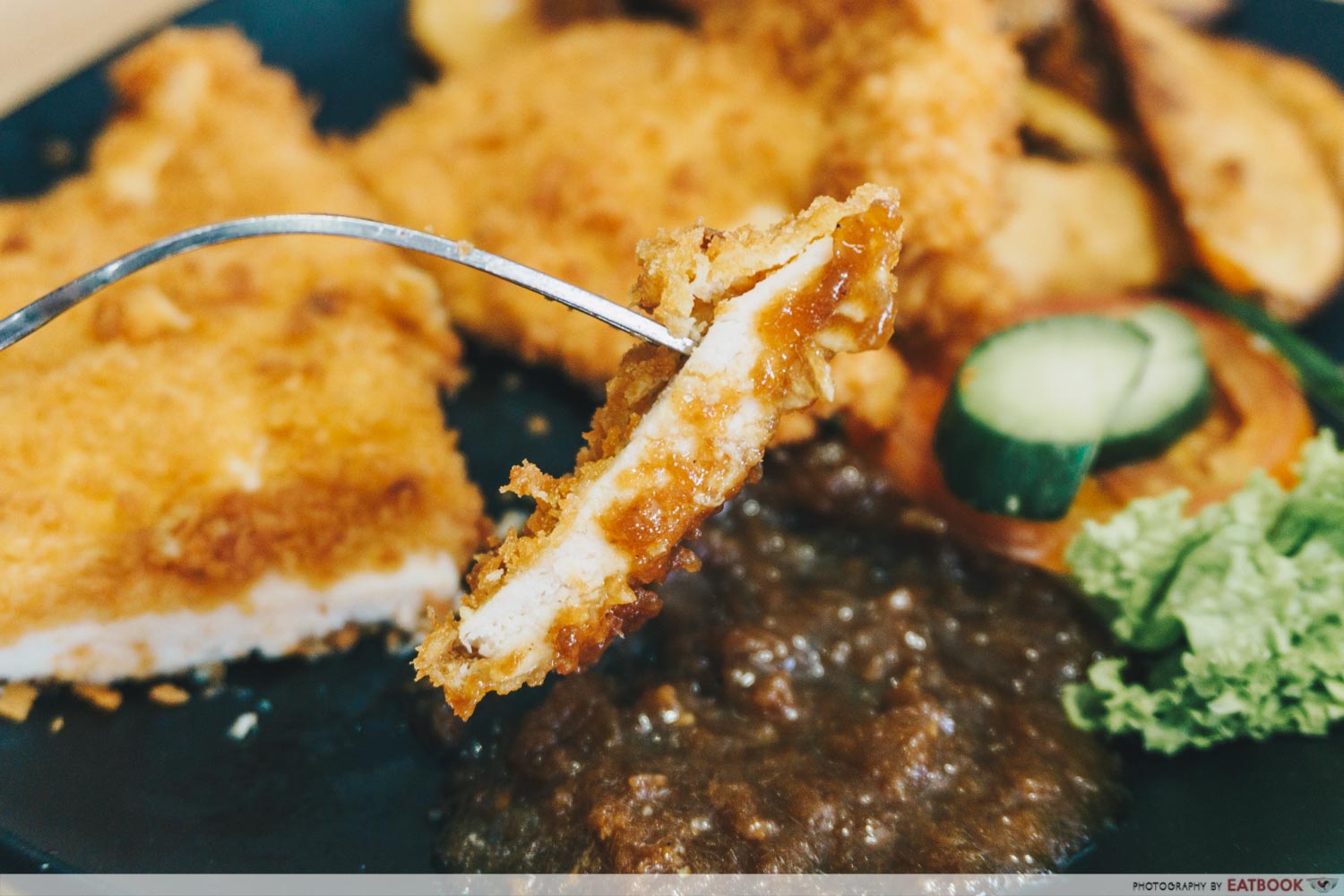 The cutlet came with a scoop of relish made from black pepper and onions. The sauce—like most other components here—was made from scratch. The thick sauce added a layer of sweet and savoury flavours to the breaded meat. The pepper taste wasn't strong but was noticeable on the chicken.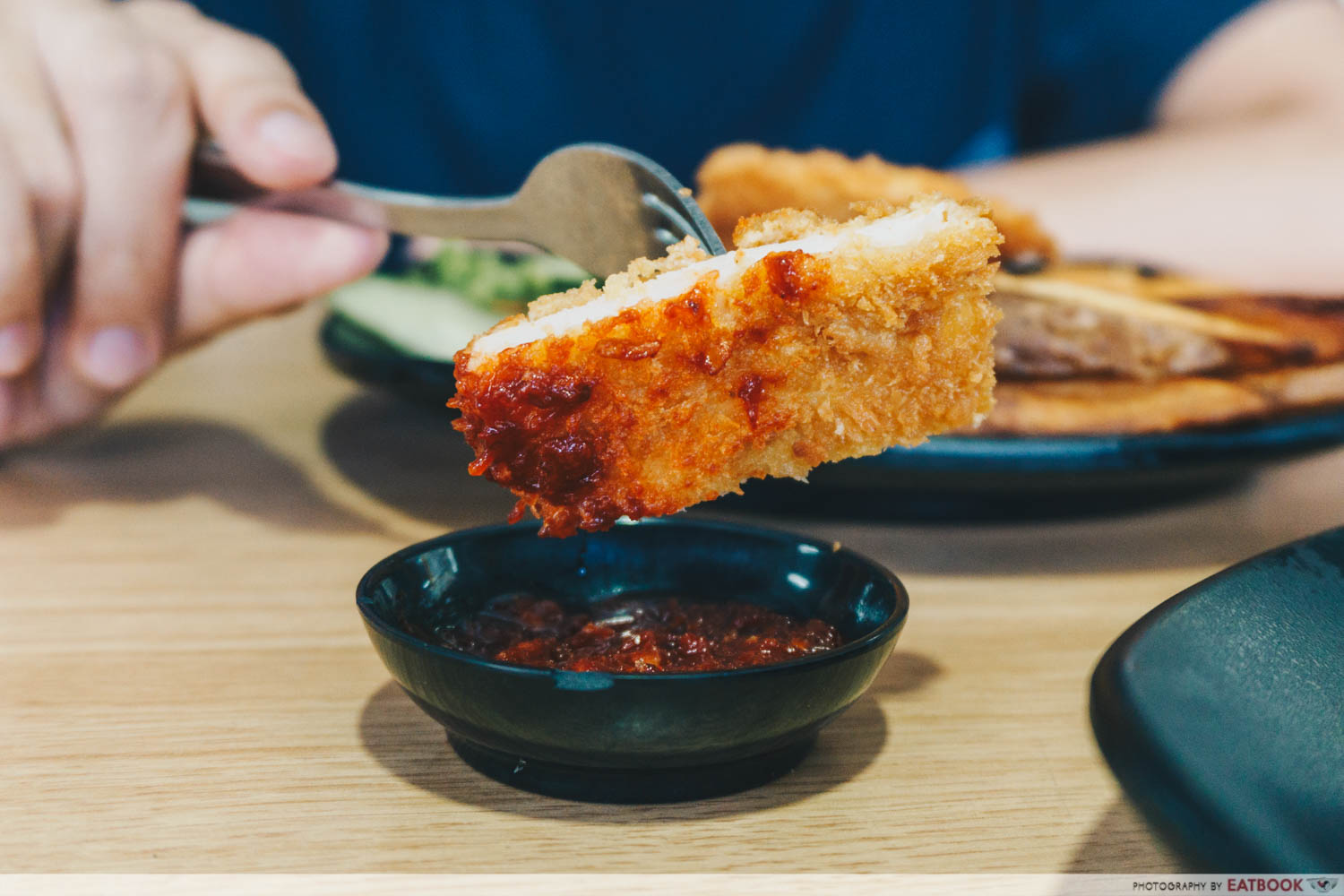 At the counter, I noticed what I thought was a jar of sambal at first. I reached out for it but realised the consistency was too thin to be so. Michael later told me that it was a special house blend of chillies. The spicy chilli gave the meat an extra layer of heat and painted the meat with a dark red hue.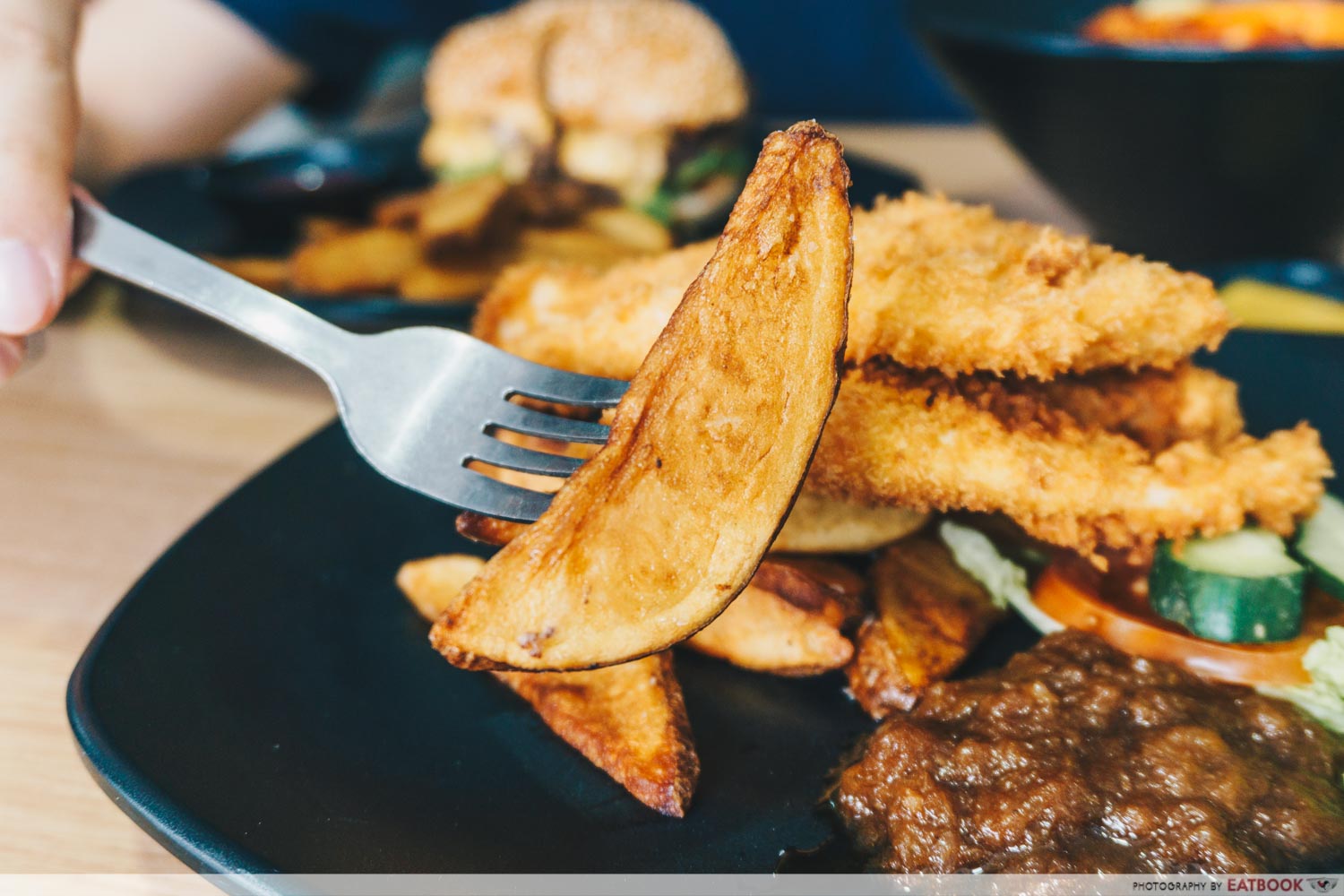 The accompanying fries were hand-cut from whole potatoes. They weren't as salty as the fries you'd find in other Western food stalls. Since they were whole potato wedges, the insides were smooth and silky.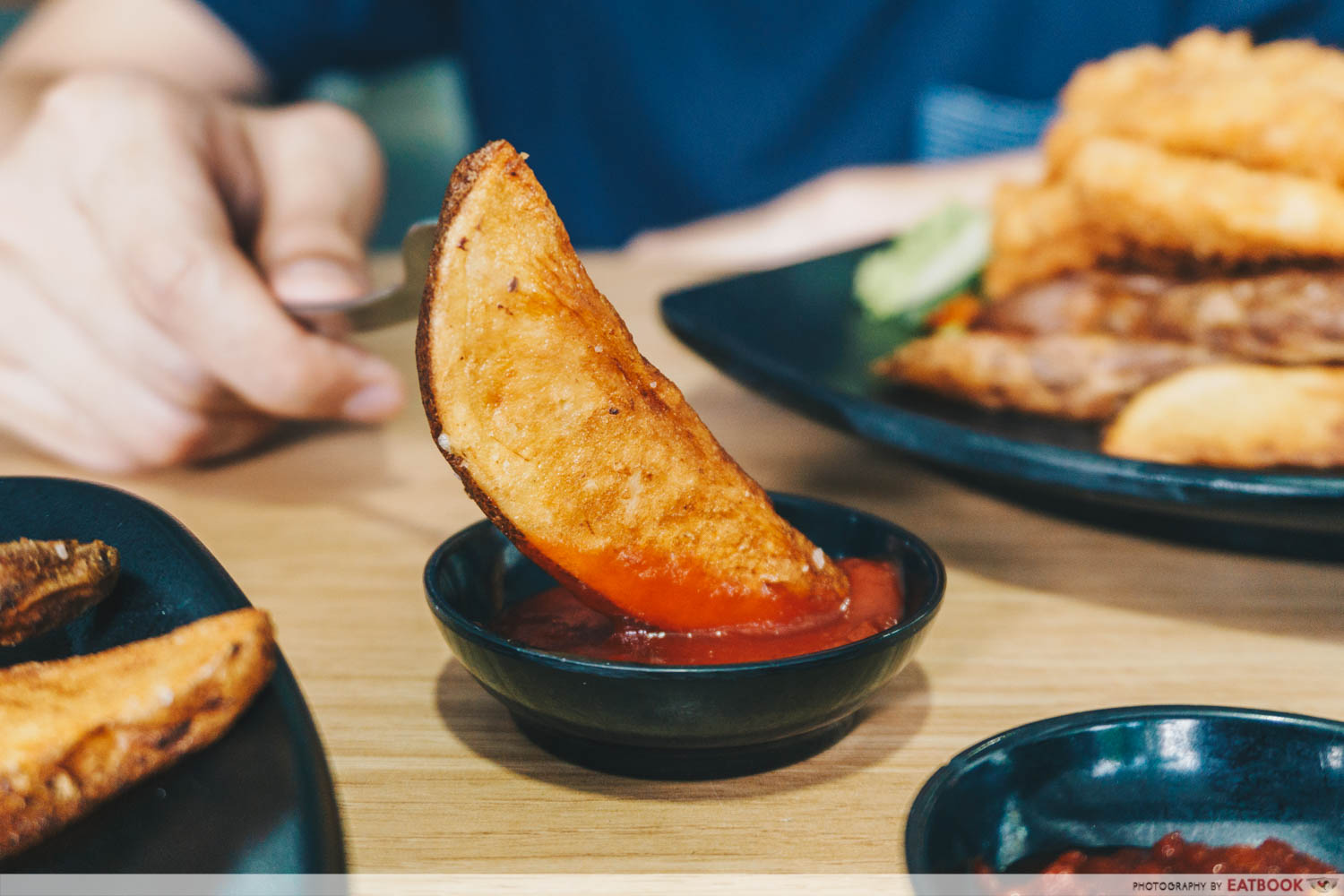 The potato wedges could have used a bit more flavour, but that was resolved by dipping it into either the chilli sauce or house-made chilli mix.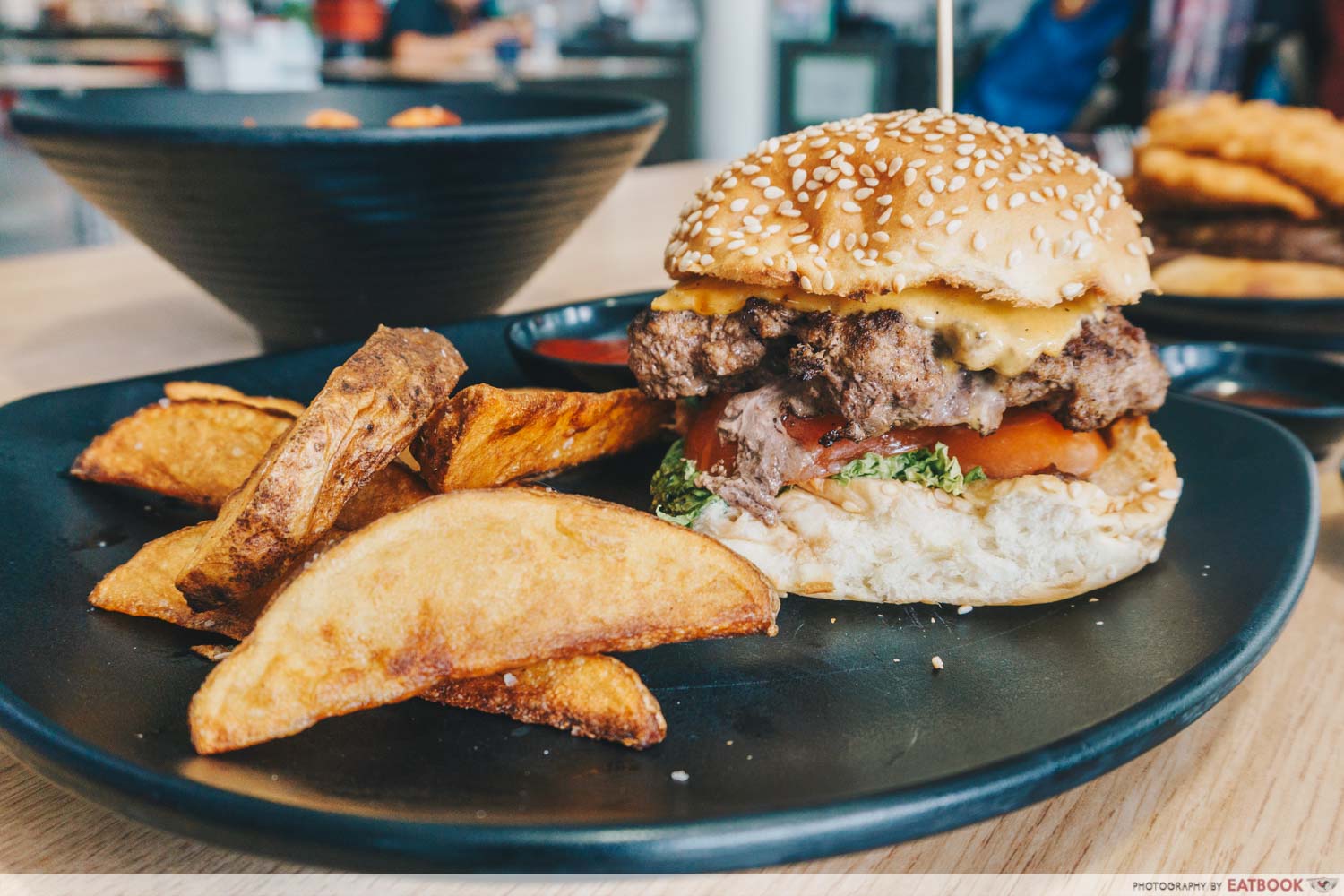 As a beef lover, the dish I was most excited for was the Lakers Signature Beef Burger ($7.50). It was thick and looked juicy, and was served with a side of hand-cut fries and barbecue sauce.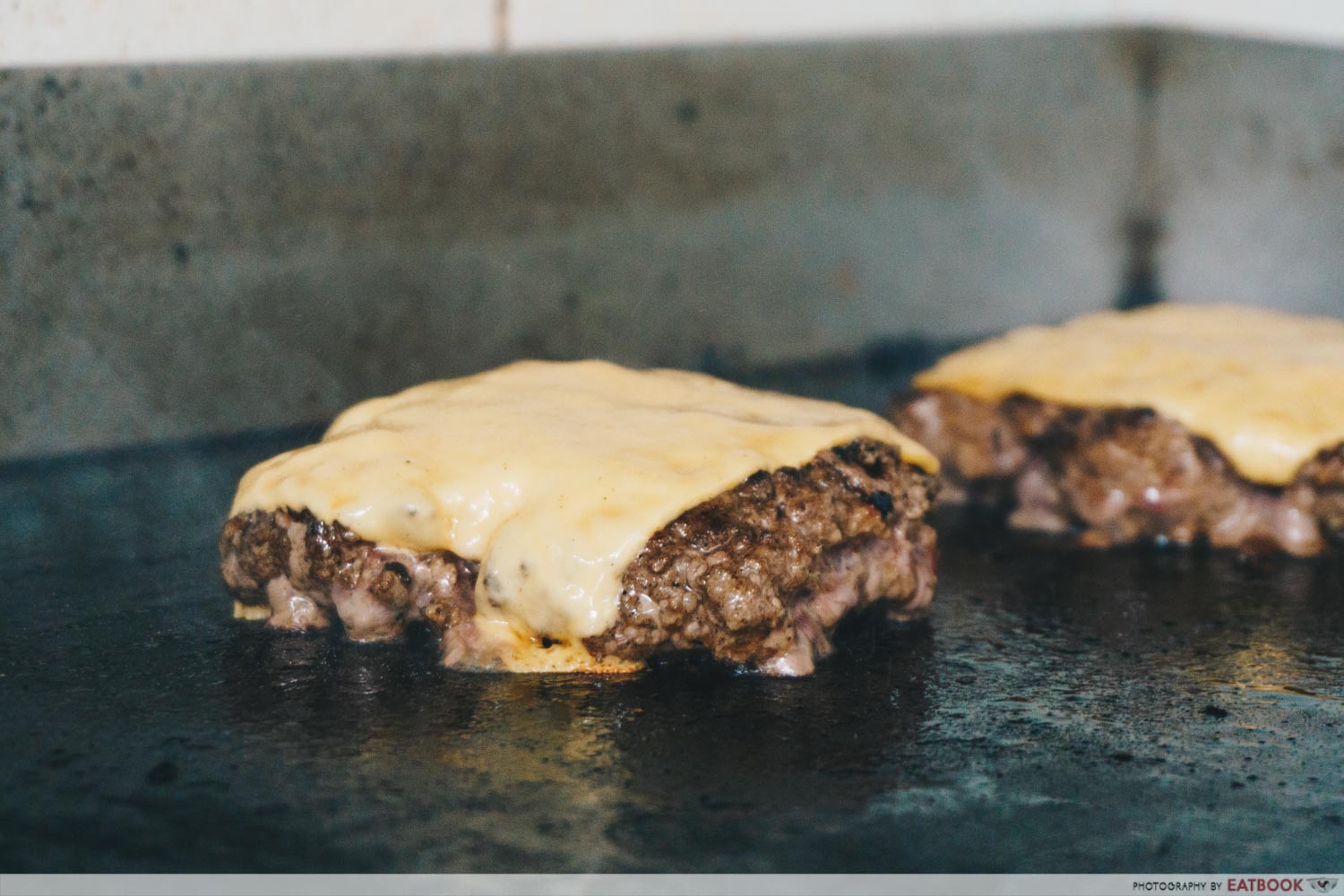 The patties were made by hand too, packed together from ground beef and sculpted into a rough disc. The thick portion of meat came coated with a square of bright cheese, and was sandwiched between toasted sesame seed buns.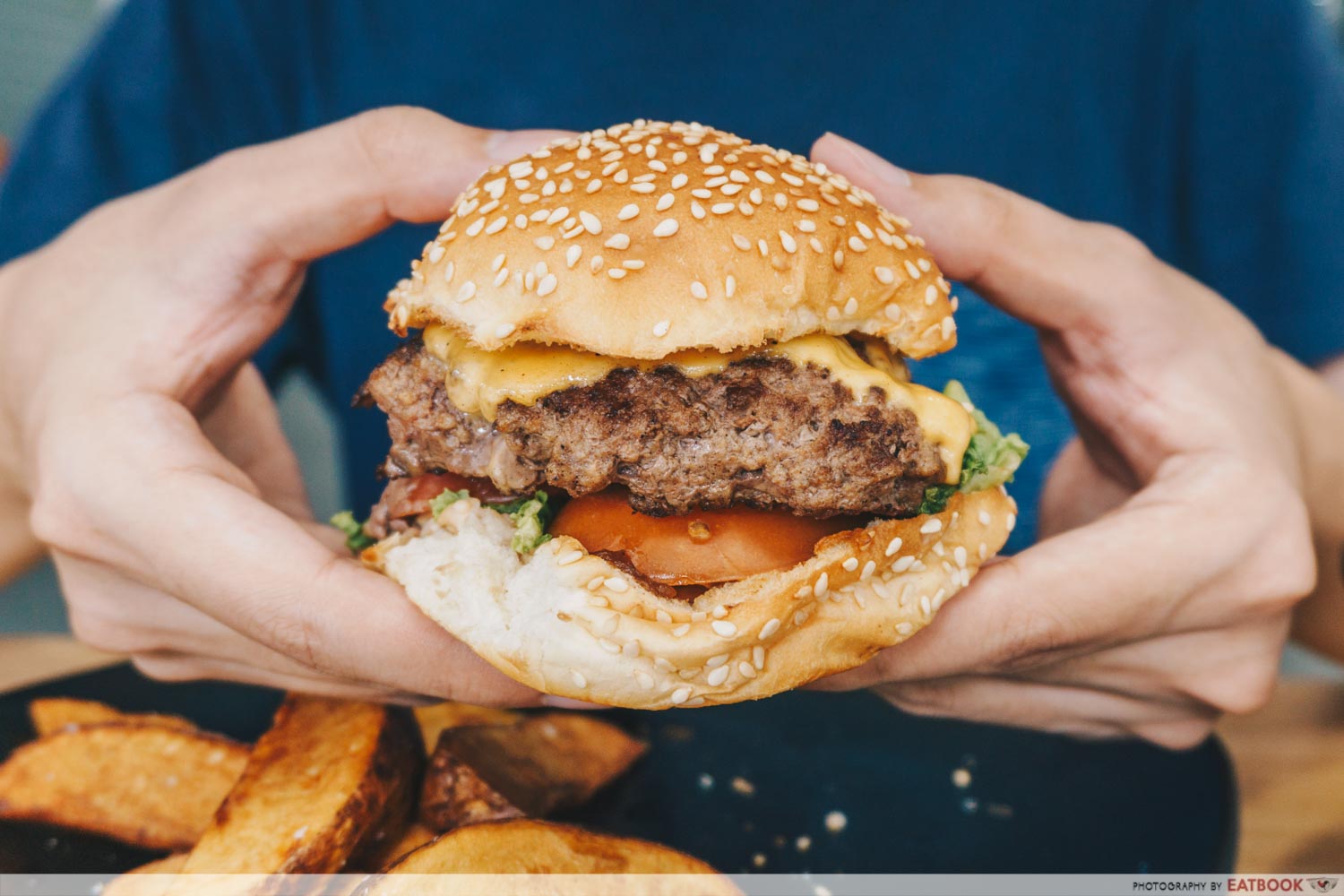 The size of the burger was definitely worth its price. There's no skimping on portions here and you will definitely be filled up.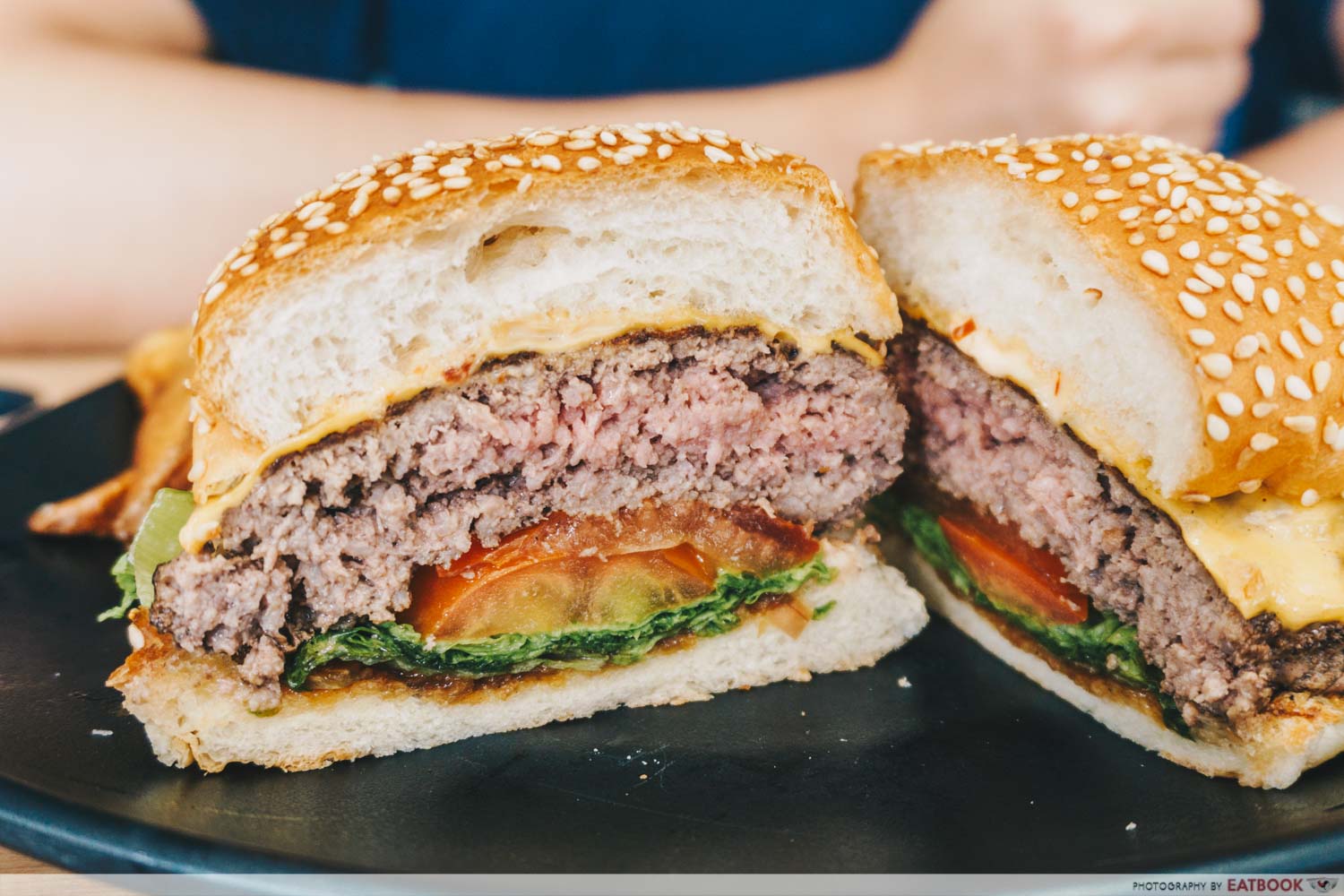 But while it looked and smelled delicious, the flavour was a teensy bit disappointing. It was a little underseasoned and the meat itself lacked a distinct beefiness. The fresh slices of tomato helped add a bit of sweetness to each bite. 
I couldn't taste much of the peppery relish either; it was completely overshadowed by the bread and vegetables.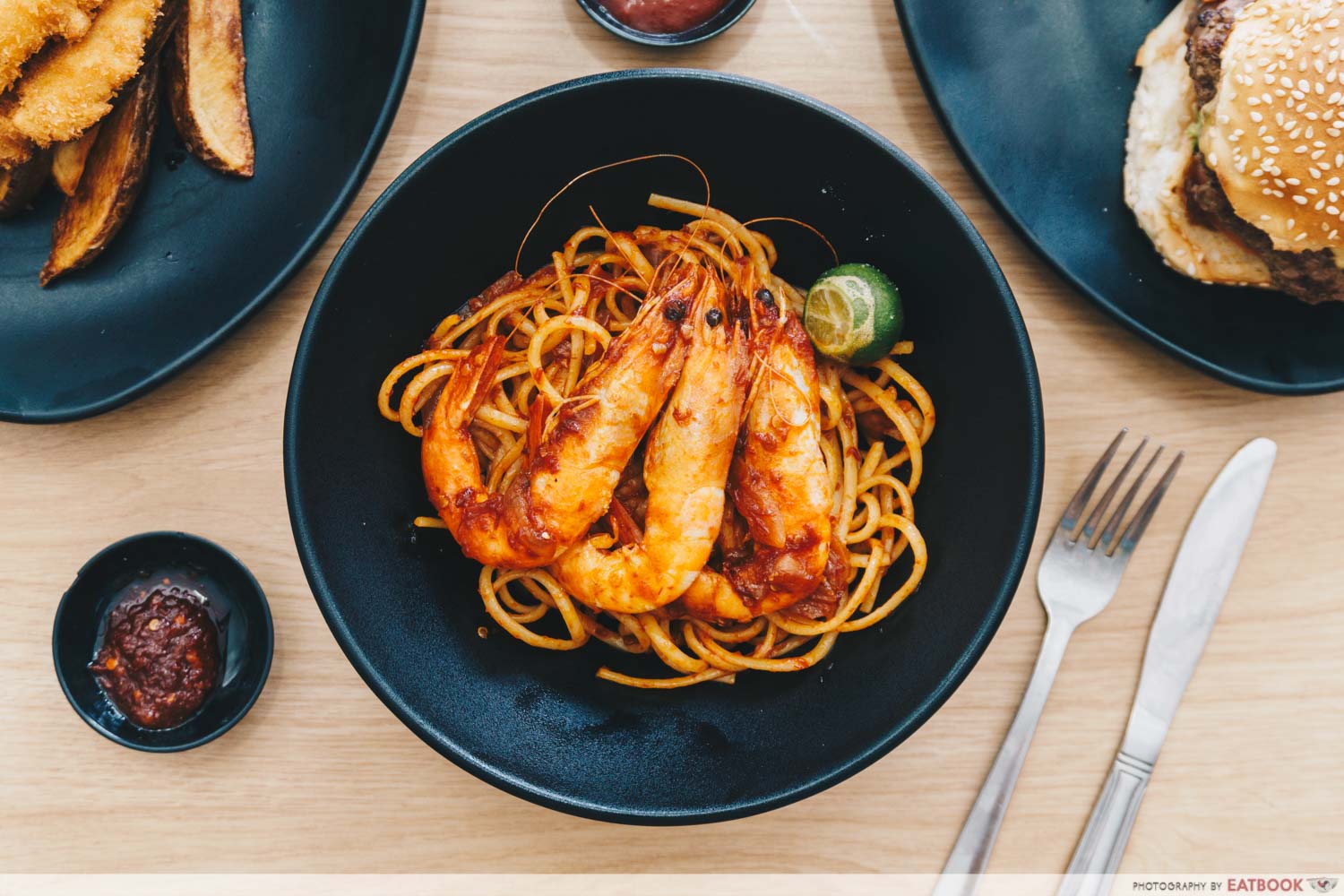 Lastly came the Sambal Prawn Linguine ($8). We were originally planning to try the chicken merah, which was one of their signature products, so I was a bit disappointed when I found out it was unavailable that day. That feeling melted away once we had the prawn linguine set down in front of us.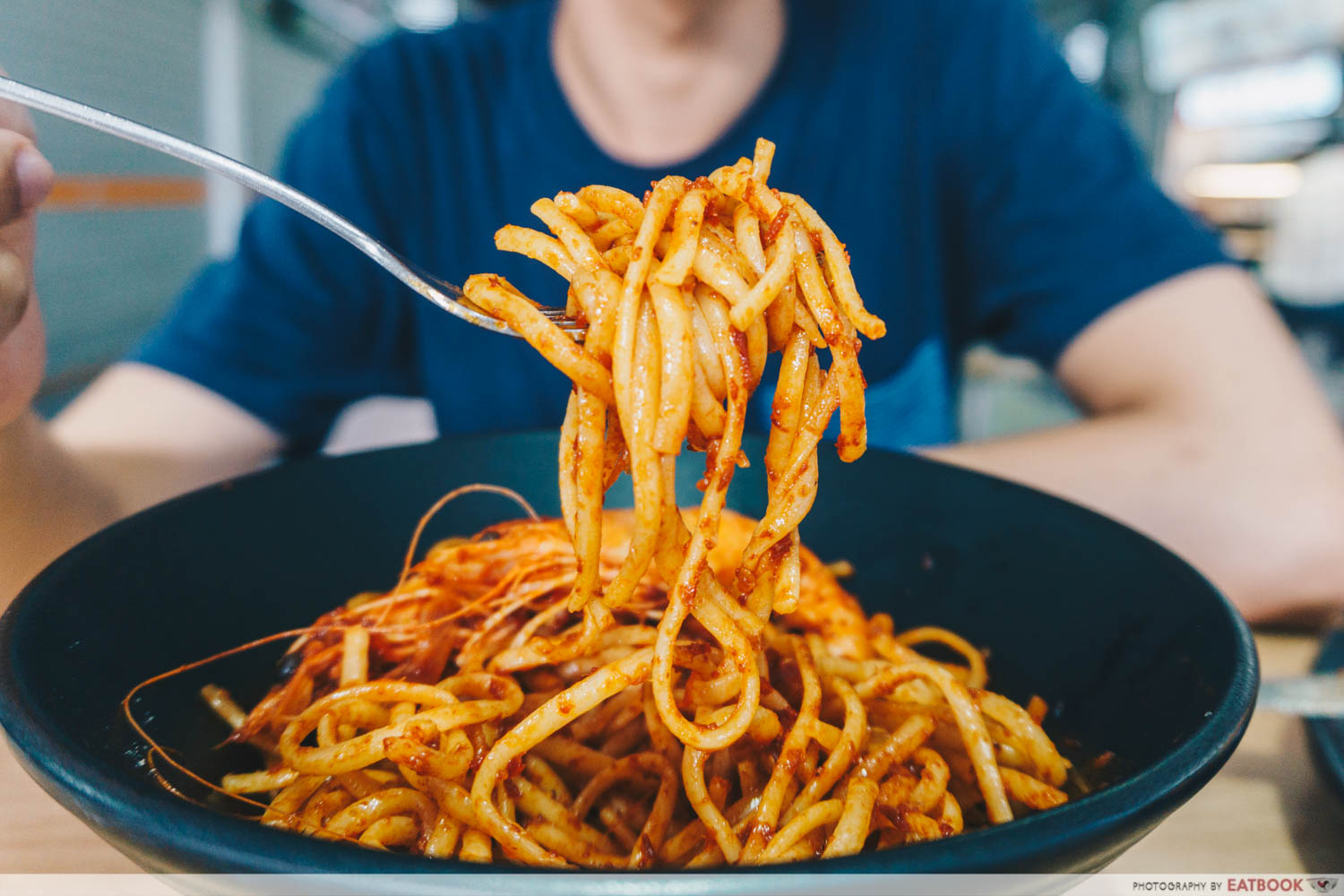 The pasta was the biggest example of this stall's concept: local sambal fused with Western noodles. The sambal sauce was hot and rich, but the chewy mouthfeel of the al dente noodles stopped it from turning too jelak.
It was spicy enough to leave me sweating once I reached the bottom of the bowl, but wasn't so hot as to leave me gasping for water.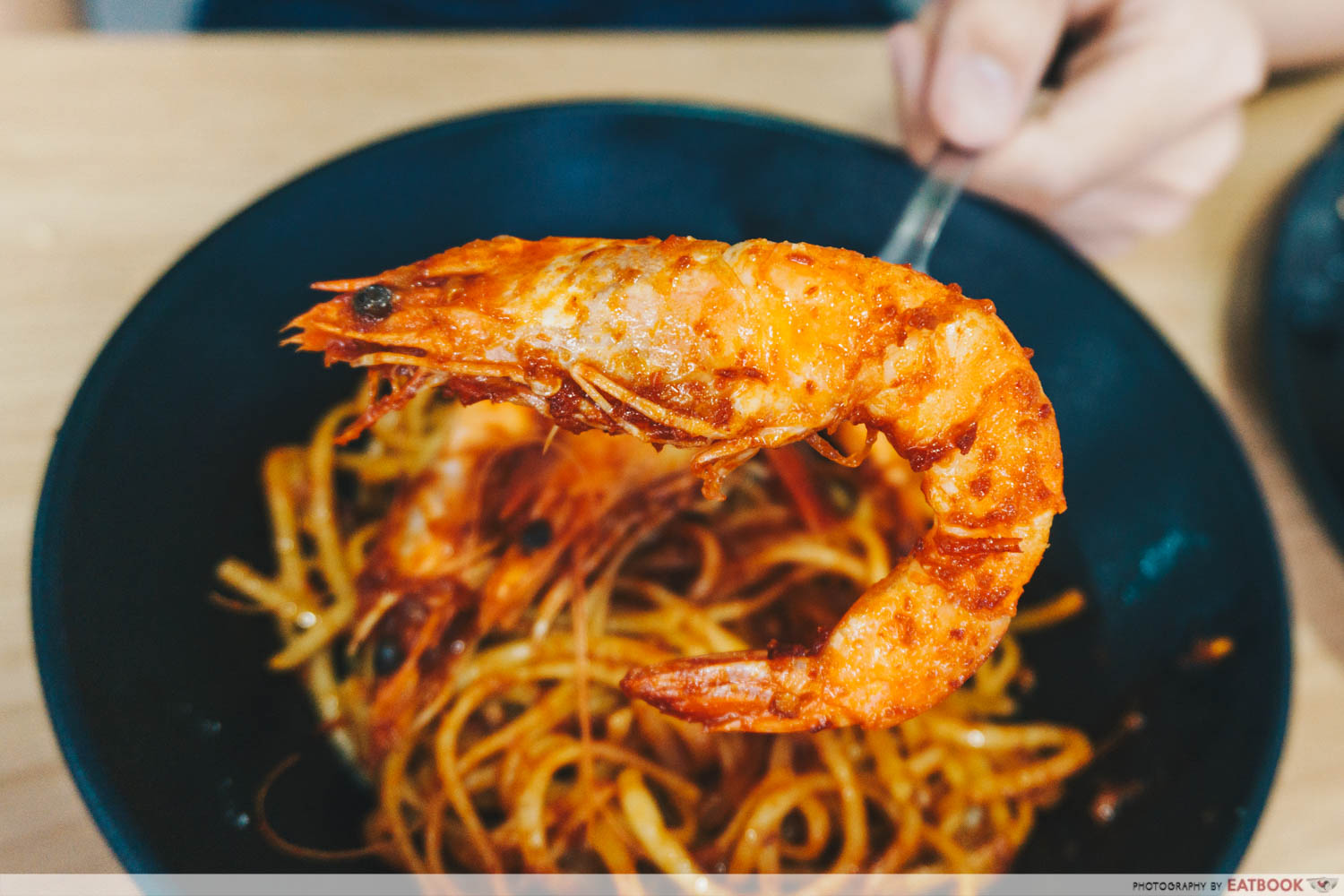 Three gigantic partially-peeled prawns were served with the noodles. I love when prawns are cooked peeled—not just because I'm lazy to peel them, but because the sauces get infused straight into the meat, rather than sticking to the shell and being lost once the prawn is peeled.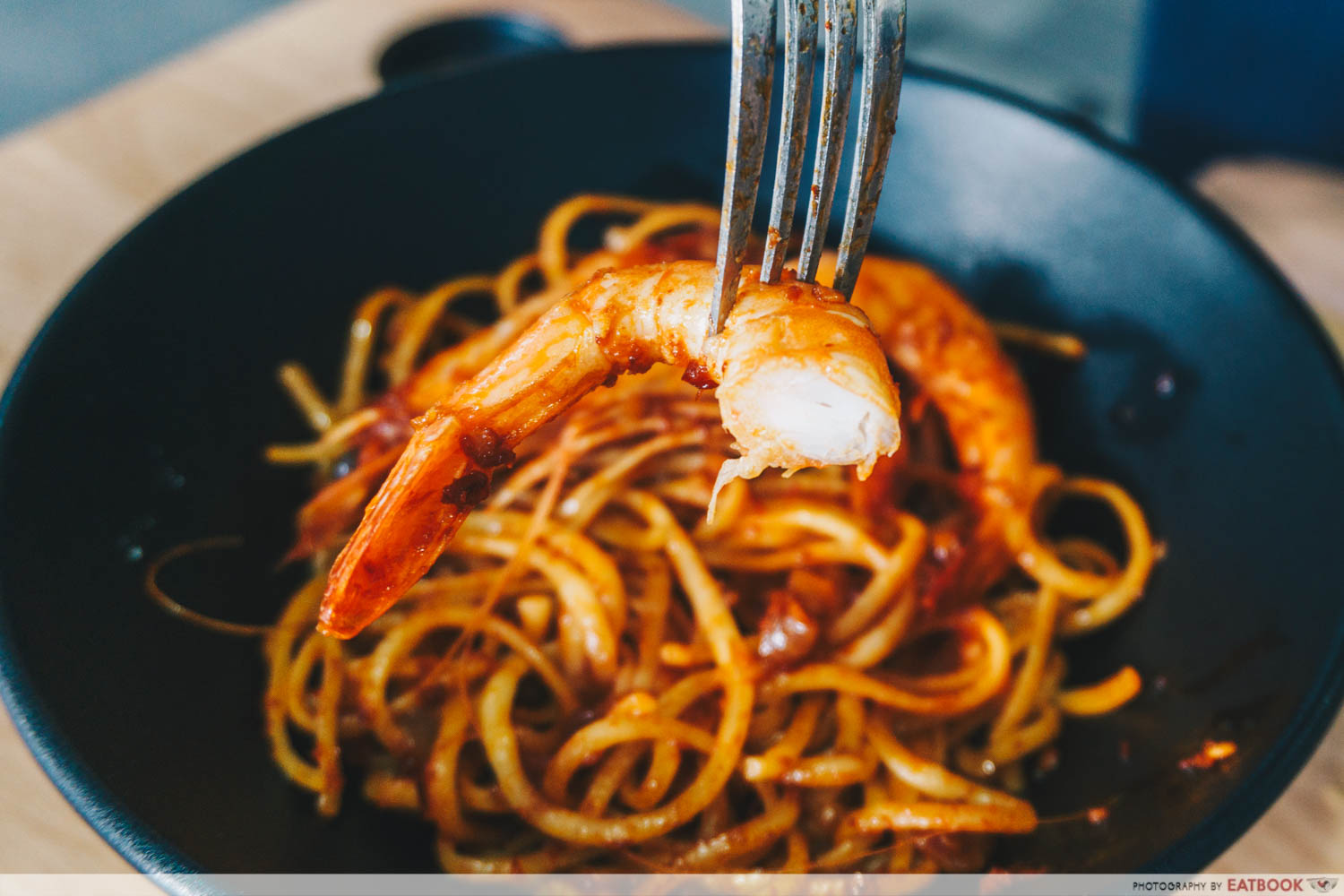 The prawn meat had a vivid shade of white on the inside. All three prawns were juicy and crunchy, and definitely fresh. The spicy sambal, al dente linguine, and a generous serving of prawns left me longing for more once it was done. This dish ended up being my favourite of the three. Despite being one of the more expensive items, I'd gladly buy it again.
Ambience at Shaker Lakers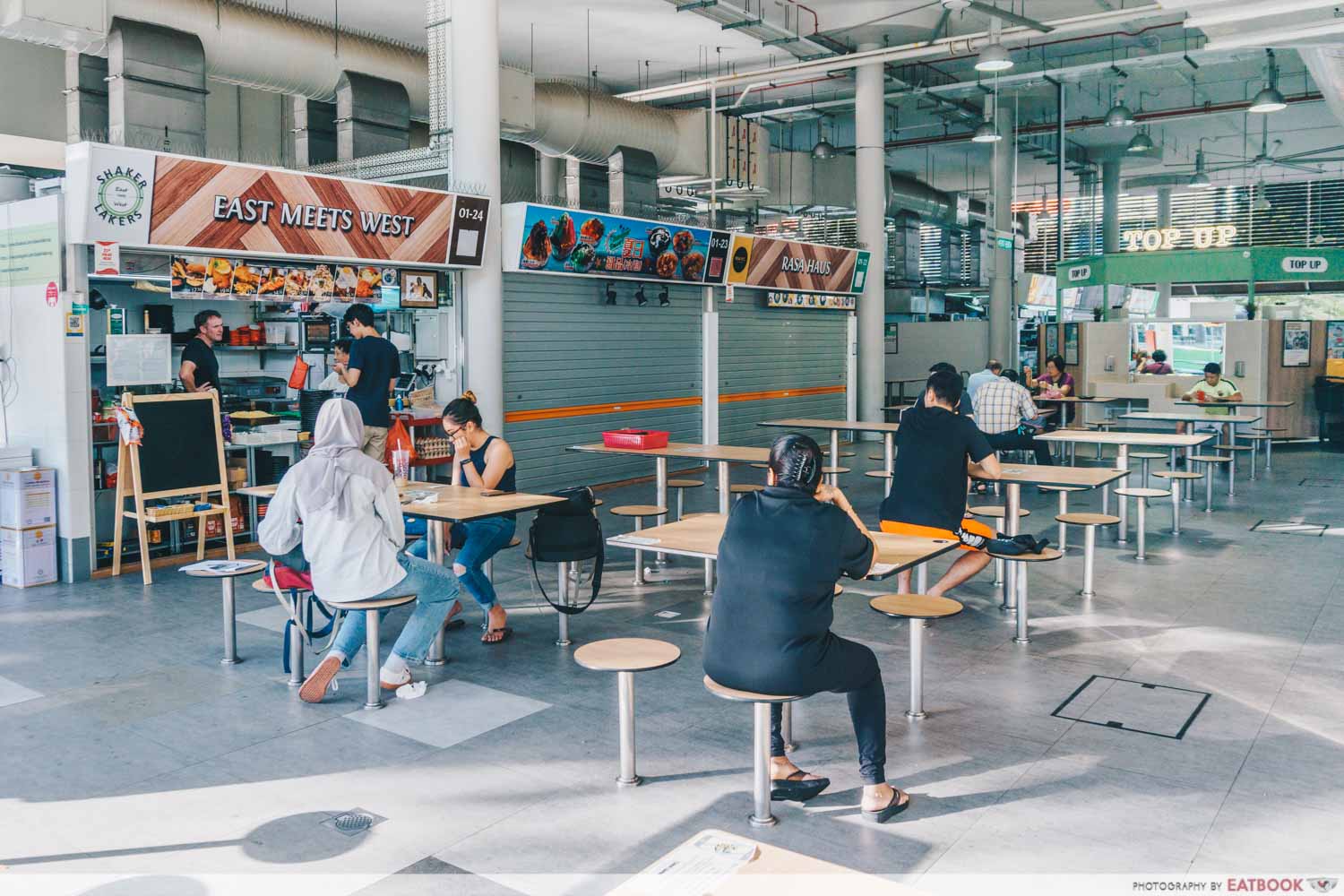 Shaker Lakers can be found at Yishun Park Hawker Centre, a ten-minute bus ride from Yishun bus interchange. The stall is currently too young for Gillian and Michael to think about expansion or branching out, but the dynamic duo stated their interest in opening earlier and introducing breakfast items if the business goes well. 
The hawker centre doubles up as a community hub, holding events every weekend and offering activities for residents to participate in.
The verdict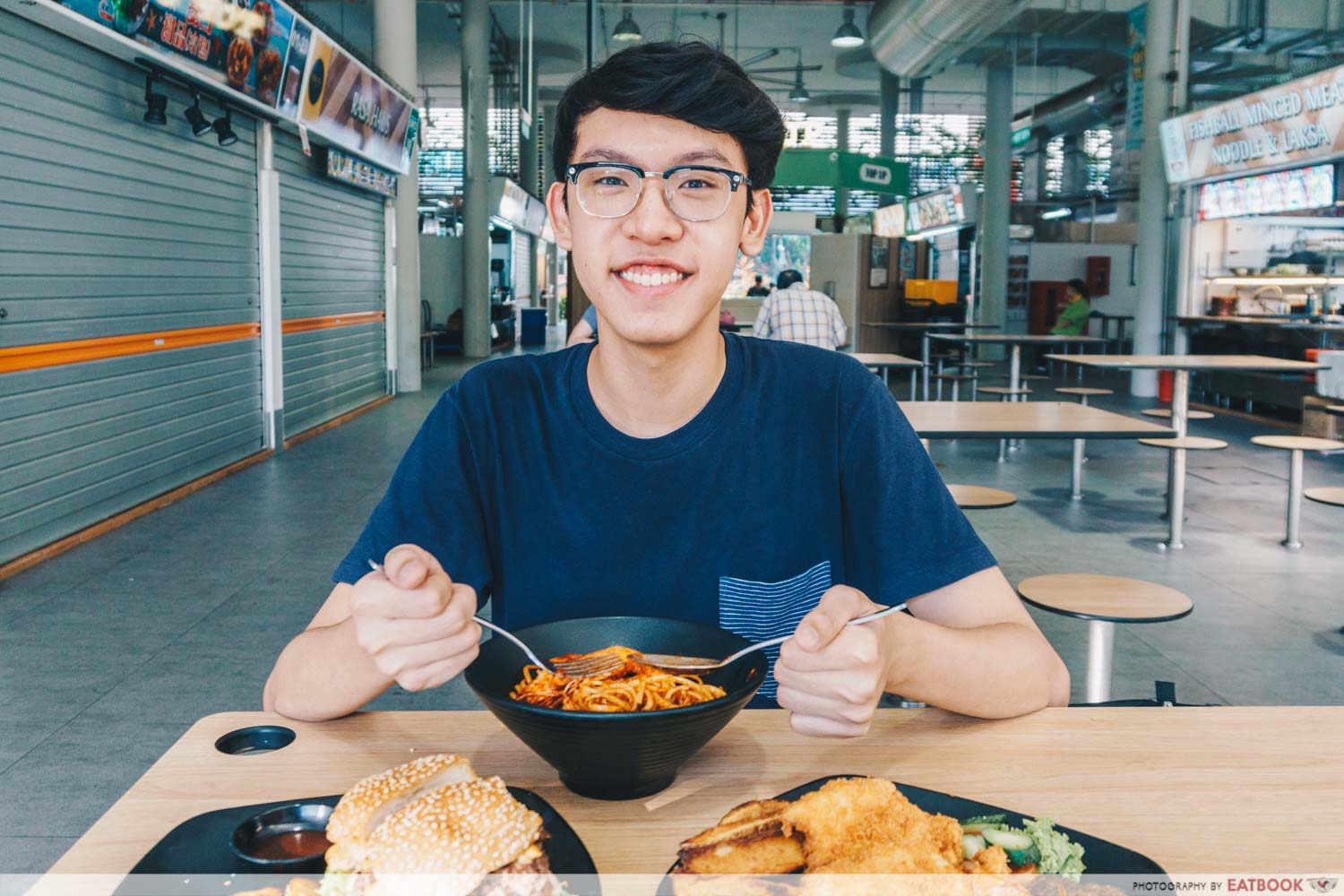 When I was a boy, Western food was always my first choice at hawker centres and food courts. I definitely would've been a happy, picky-eating kid if Shaker Lakers had been around back then. The food was enjoyable, and it was really impressive to see the hard work put into preparing the ingredients and cooking each meal.
Western food is usually the most expensive food in hawker centres. But for the handiwork and portion size, I'd say Shaker Lakers is definitely worth a visit if you live in the North. I'd gladly order the linguine and chicken cutlet again. 
For more food at Yishun Park Hawker Centre, check out our review of Jiao Cai Hotplate for spicy sambal and delicious stingray. If less-spicy seafood soup is more your jam, check out our review of Seafood Pirates. 
Address: 51 Yishun Avenue 11, #1-24, Yishun Park Hawker Centre, Singapore 768867
Opening hours: Tue-Sun 11am to 8:30pm
Website
Shaker Lakers is not a halal-certified eatery.
Photos taken by Lim An.
This is an independent review by Eatbook.sg.
Summary
Pros
– Most ingredients are handmade
– Delicious pasta 
Cons
– Burger was slightly underseasoned
– Inconvenient location
Recommended dishes: Lakers Amazing Chicken Cutlet with Fries ($7.00), Sambal Shrimp Linguine ($8.00)
Opening hours: Tue-Sun 11am to 8:30pm
Address: 51 Yishun Avenue 11, #1-24, Yishun Park Hawker Centre, Singapore 768867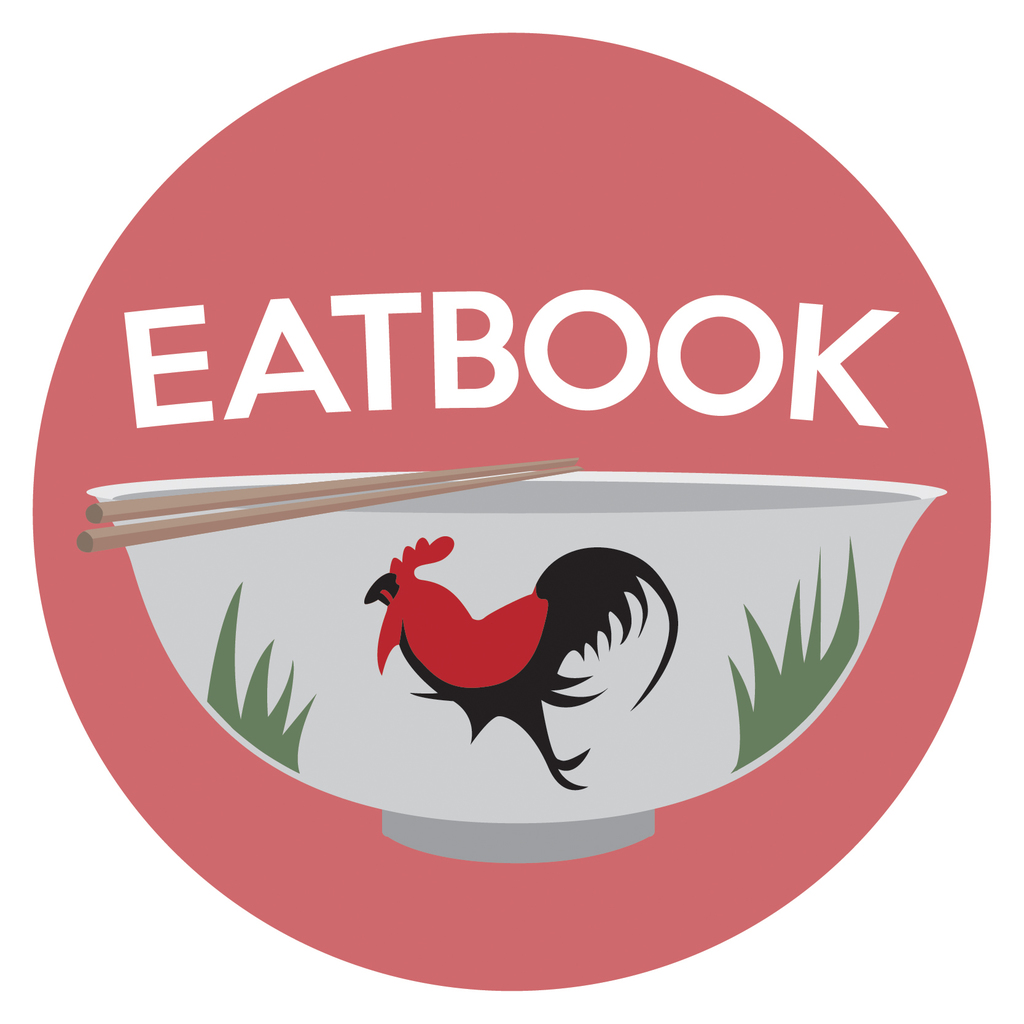 Drop us your email so you won't miss the latest news.