NISSIN's fuss-free Japanese ramen bowls: Kyushu Red and Hokkaido Miso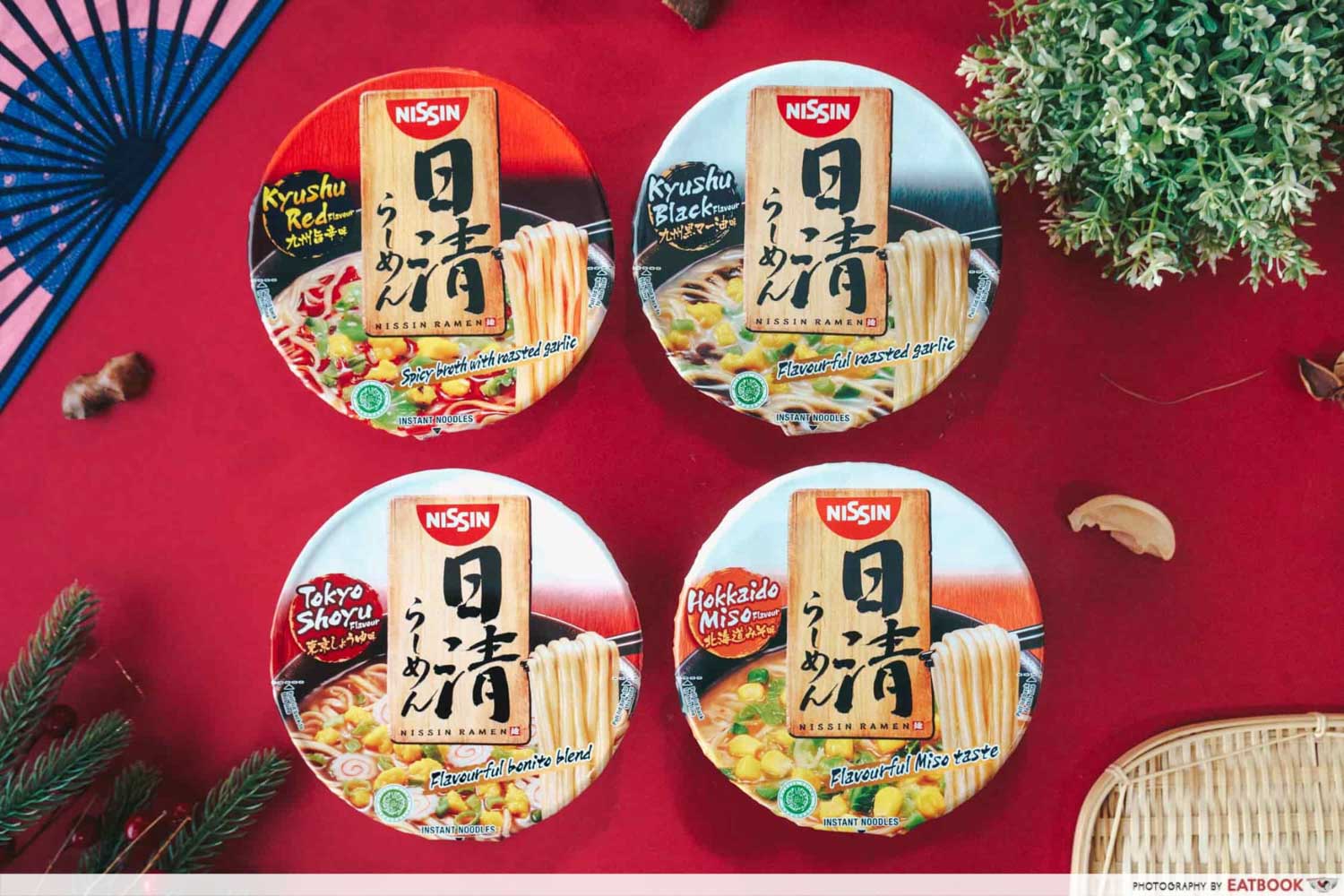 Bored with limited and pricey food options in university, I turned to meal prep to save money and keep track of what I ate. As much as I enjoyed doing this, sometimes the hassle of meal prepping after a long day of back-to-back classes was the last thing on my mind. 
So on days like this, I would turn to NISSIN RAMEN bowls for a quick and filling meal. It was instantly gratifying getting robustly flavoured noodles at a fraction of the time and cost.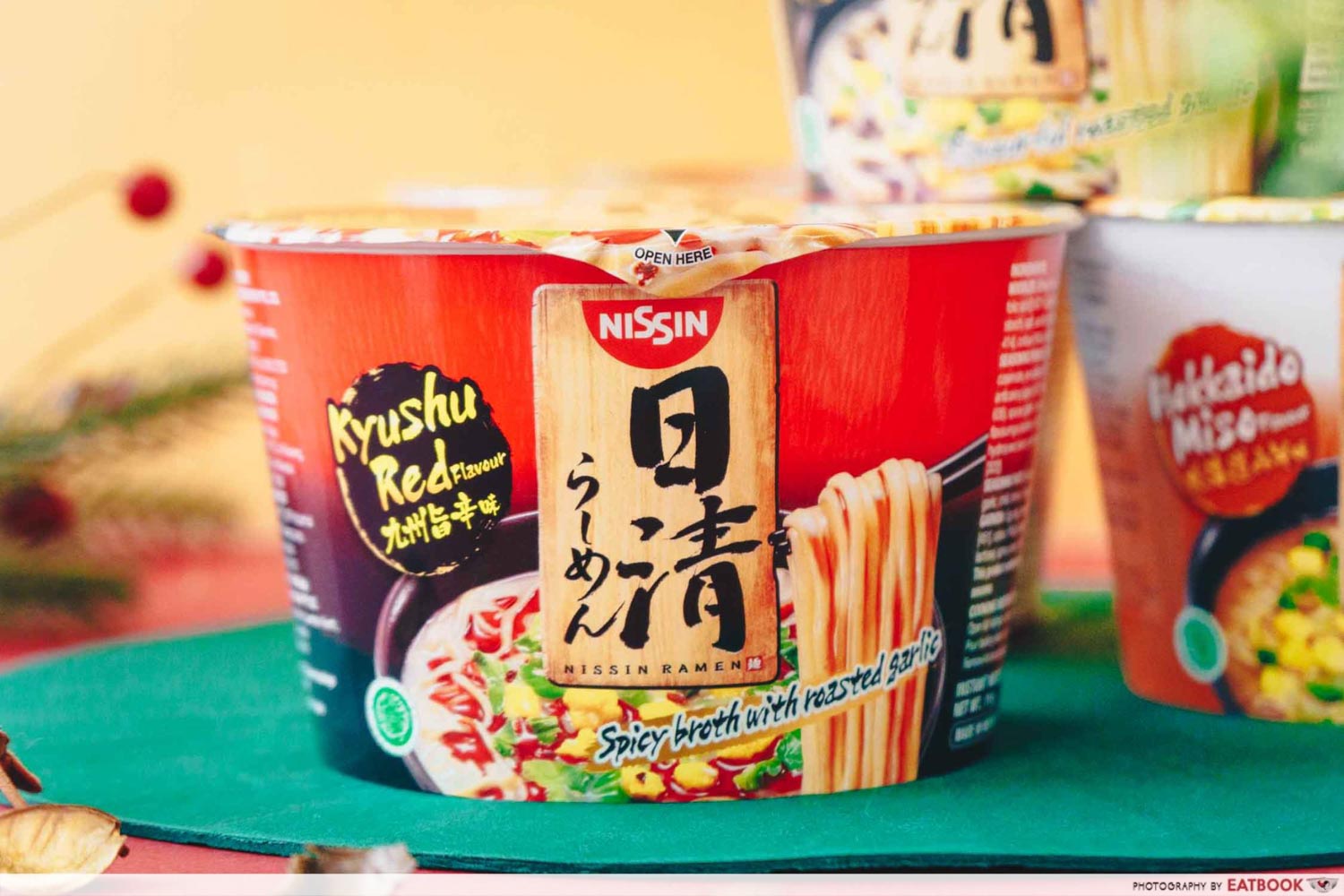 A big fan of NISSIN's Kyushu Black Garlic, I was eager to try the two new flavours from their Ramen bowl lineup: Kyushu Red and Hokkaido Miso.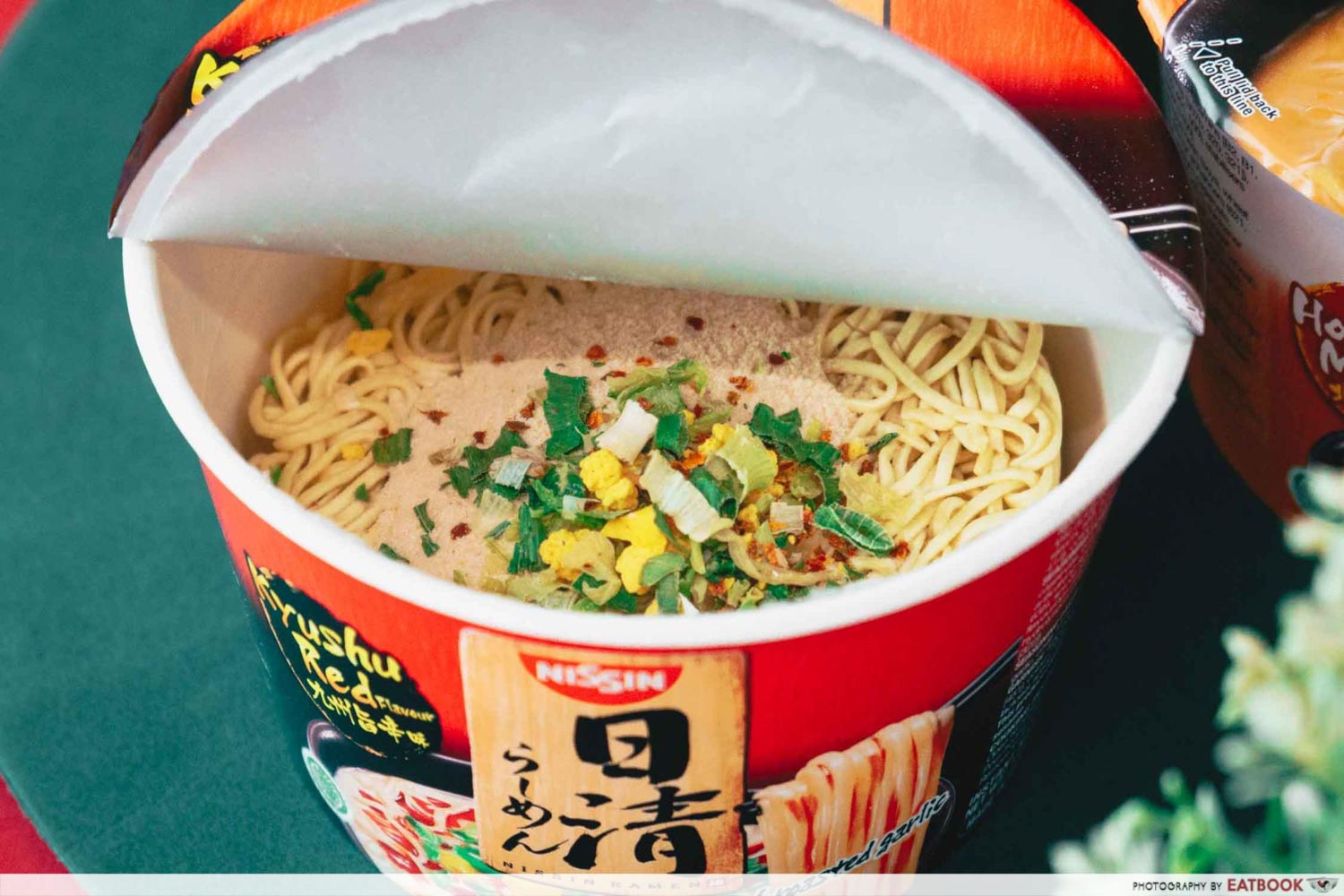 There's no need to ransack the kitchen for extra ingredients, as the Kyushu Red ramen comes along with egg, cabbage, leek, and cut chilli.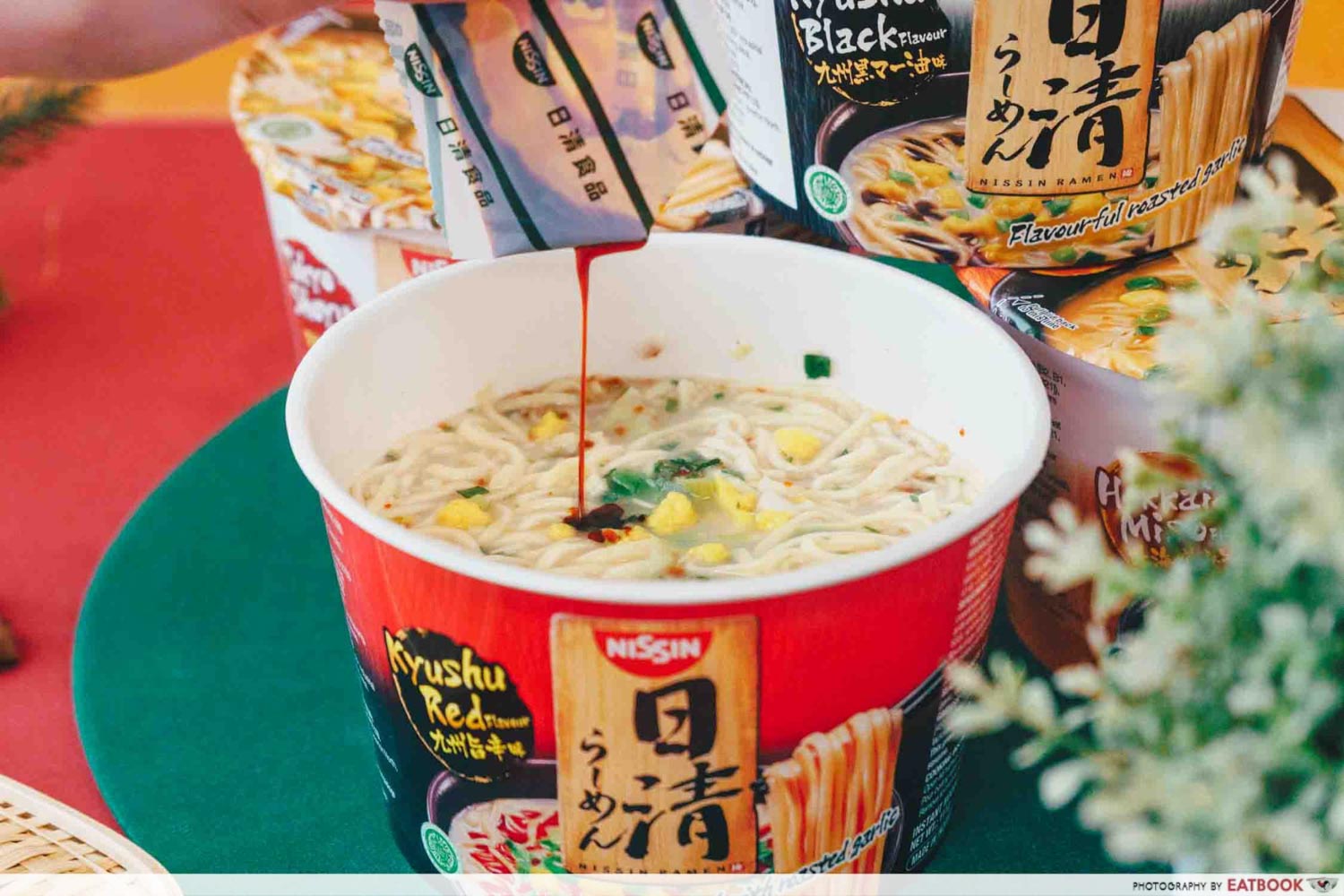 Patiently wait for four minutes to let the noodles cook, and zhng it up with their garlic chilli seasoning oil. Mix in this aromatic oil and watch the cream-coloured broth change to a spicy red hue. 
Looks are deceiving, so don't worry about it being too spicy as the creamy soup cuts through the heat of the chilli oil. The velvety broth is rich in flavour, reminding me of late-night supper runs to ramen joints during my holidays in Japan.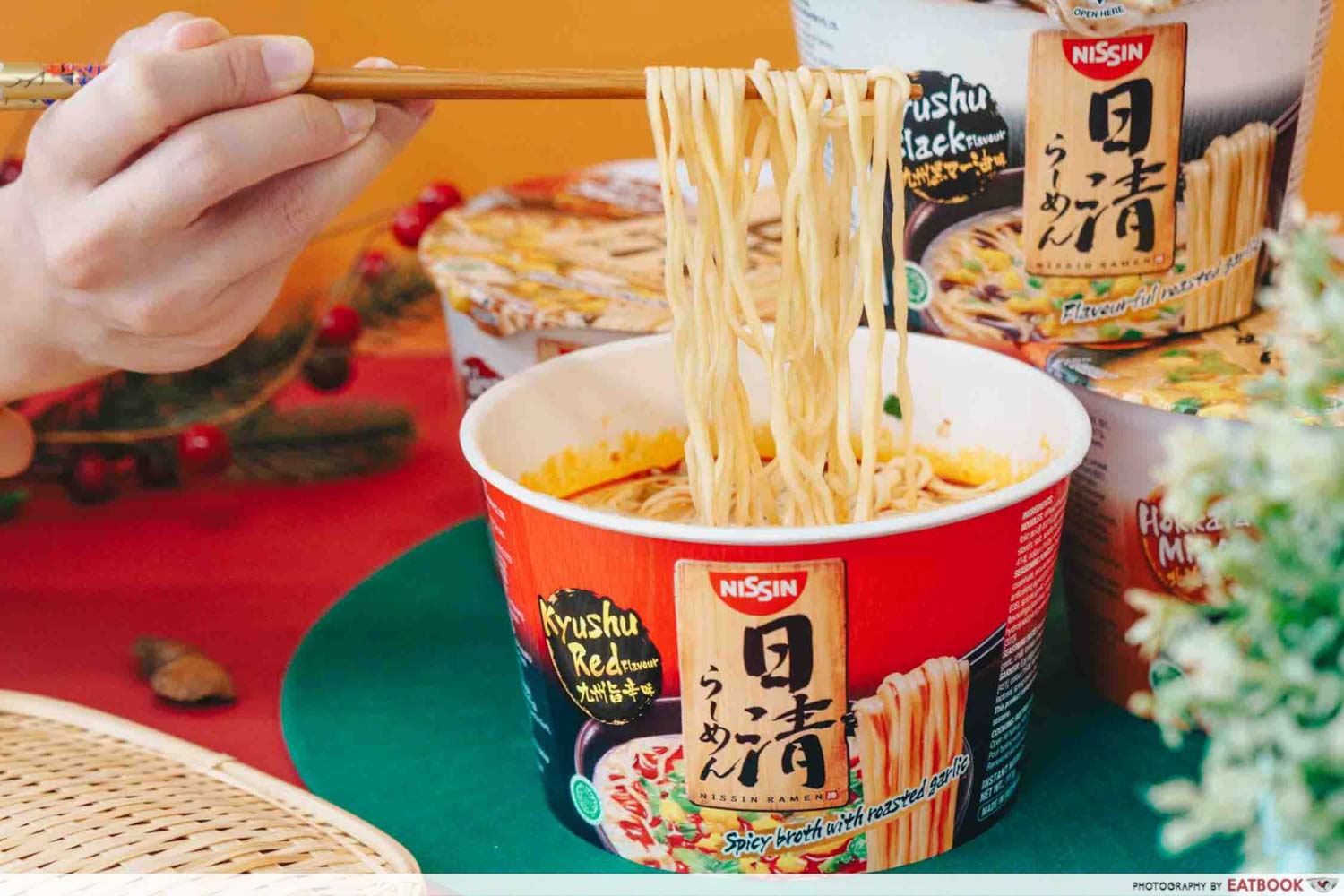 If you thought the curly strands in NISSIN's Cup noodles range were easy to slurp up, take a pause on that. With silky, straight-cut noodles, these ramen bowls were a breeze to finish. Plus, a thicker strand meant more surface area to soak up the flavour-packed broth.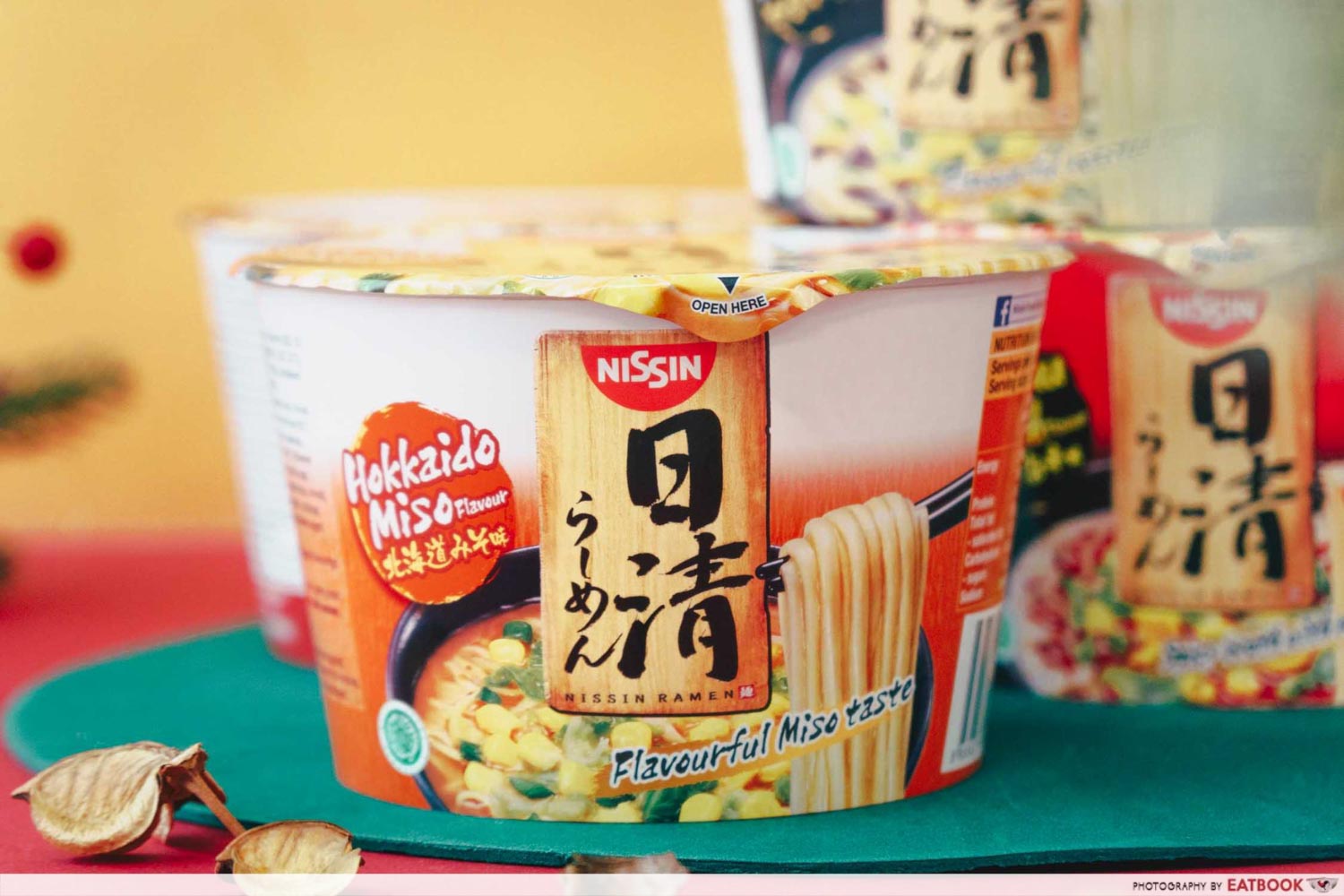 Another new flavour in the range is their Hokkaido Miso, which comes with an assortment of vegetables such as cabbage, corn, and leek.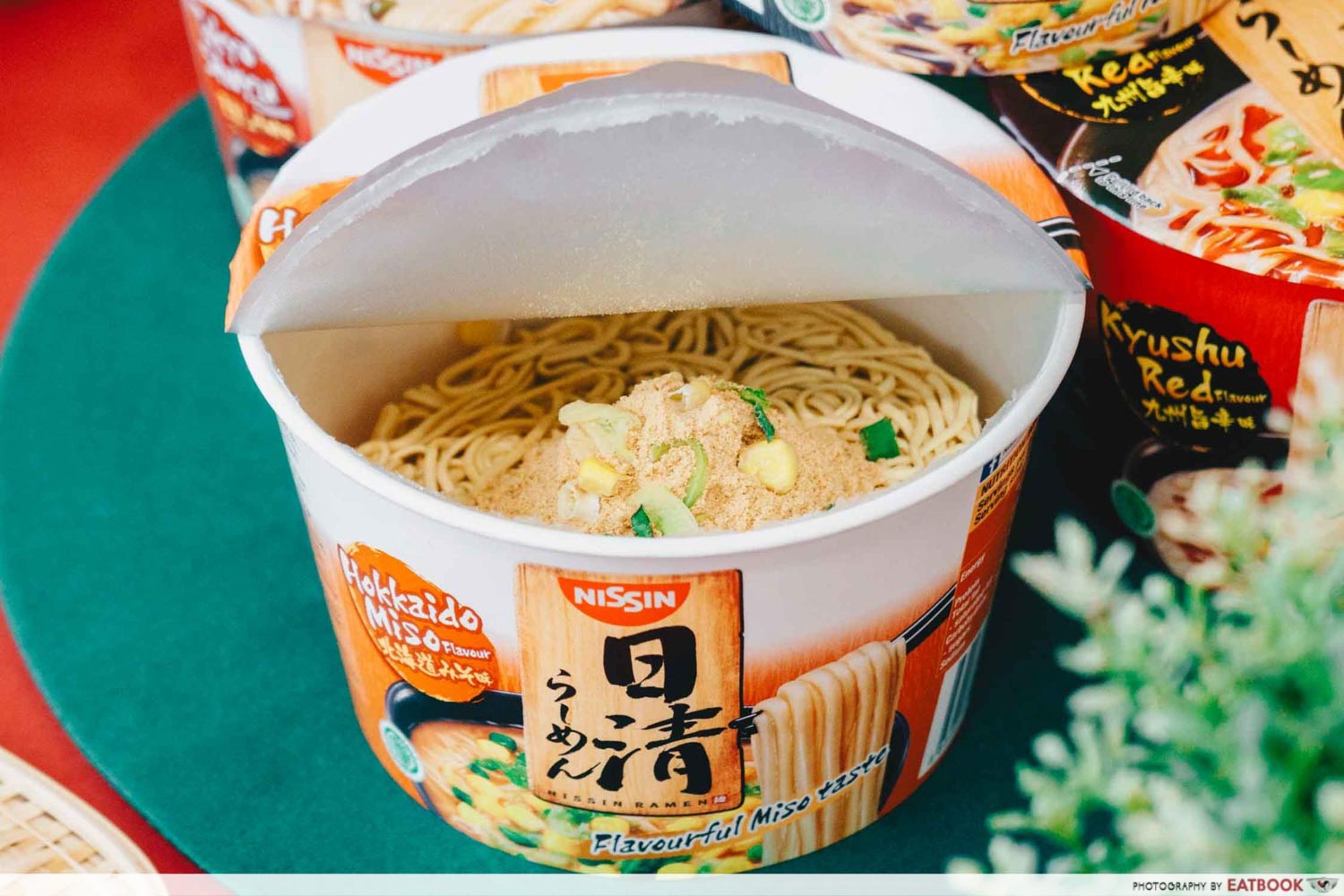 Don't look down on this delicate tasting broth, as the fragrant garlic seasoning oil brings this dish together for a savoury experience.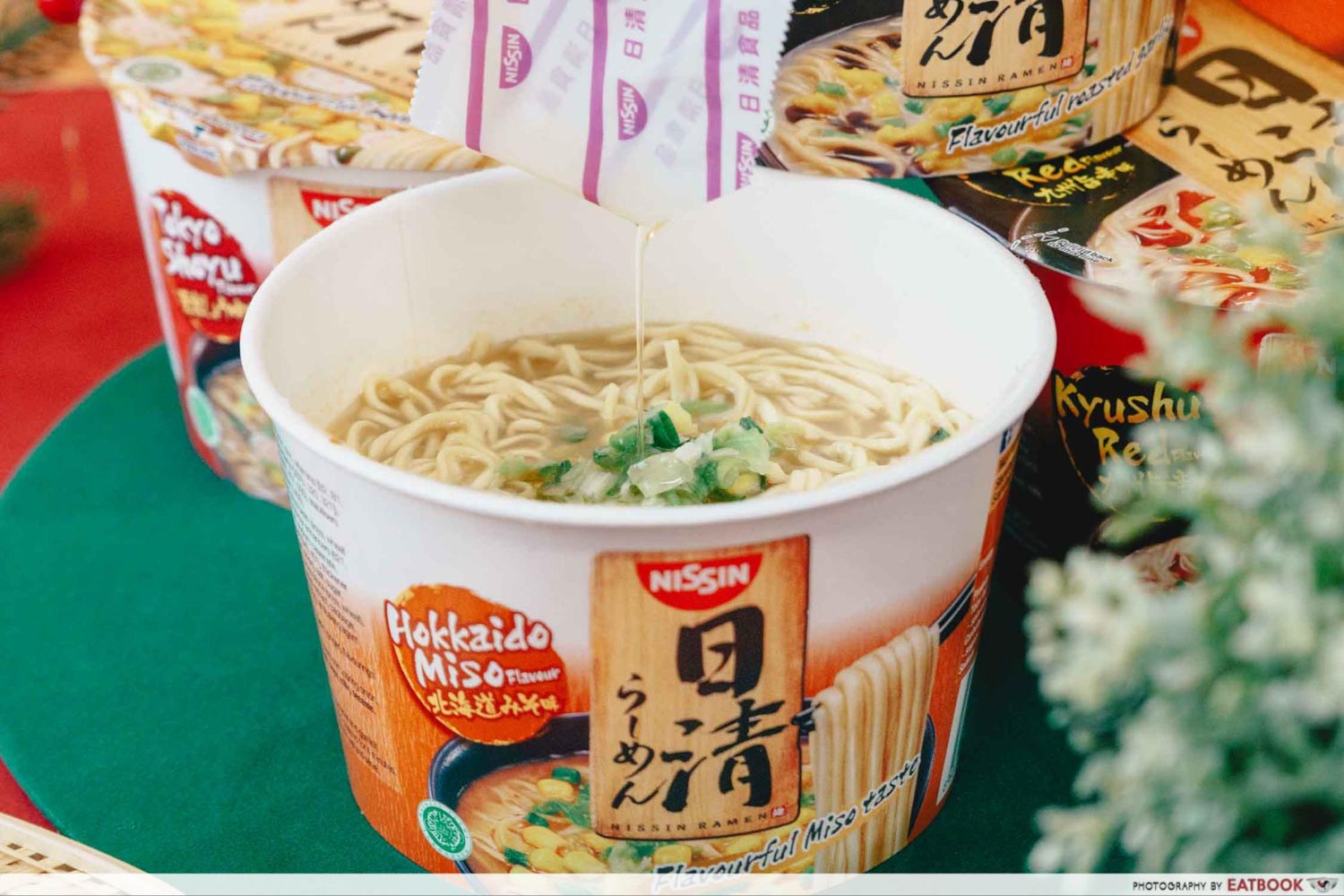 This miso soup is as creamy as the Kyushu Red, and is packed with savouriness. As such, each slurp gives off a comforting vibe.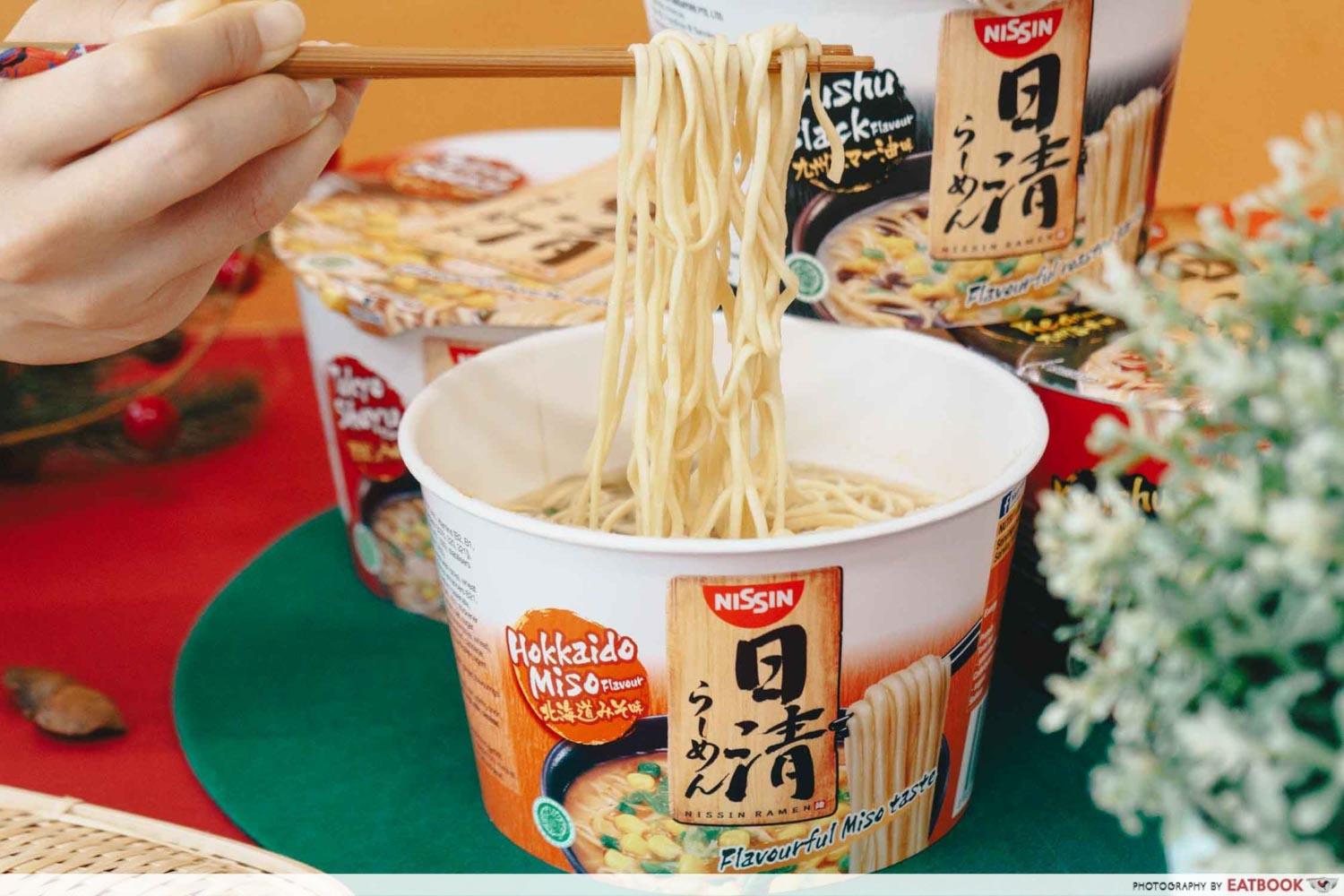 Just like the other ramen bowls in the lineup, the thick and chewy noodles are cooked al dente and carries a good bite.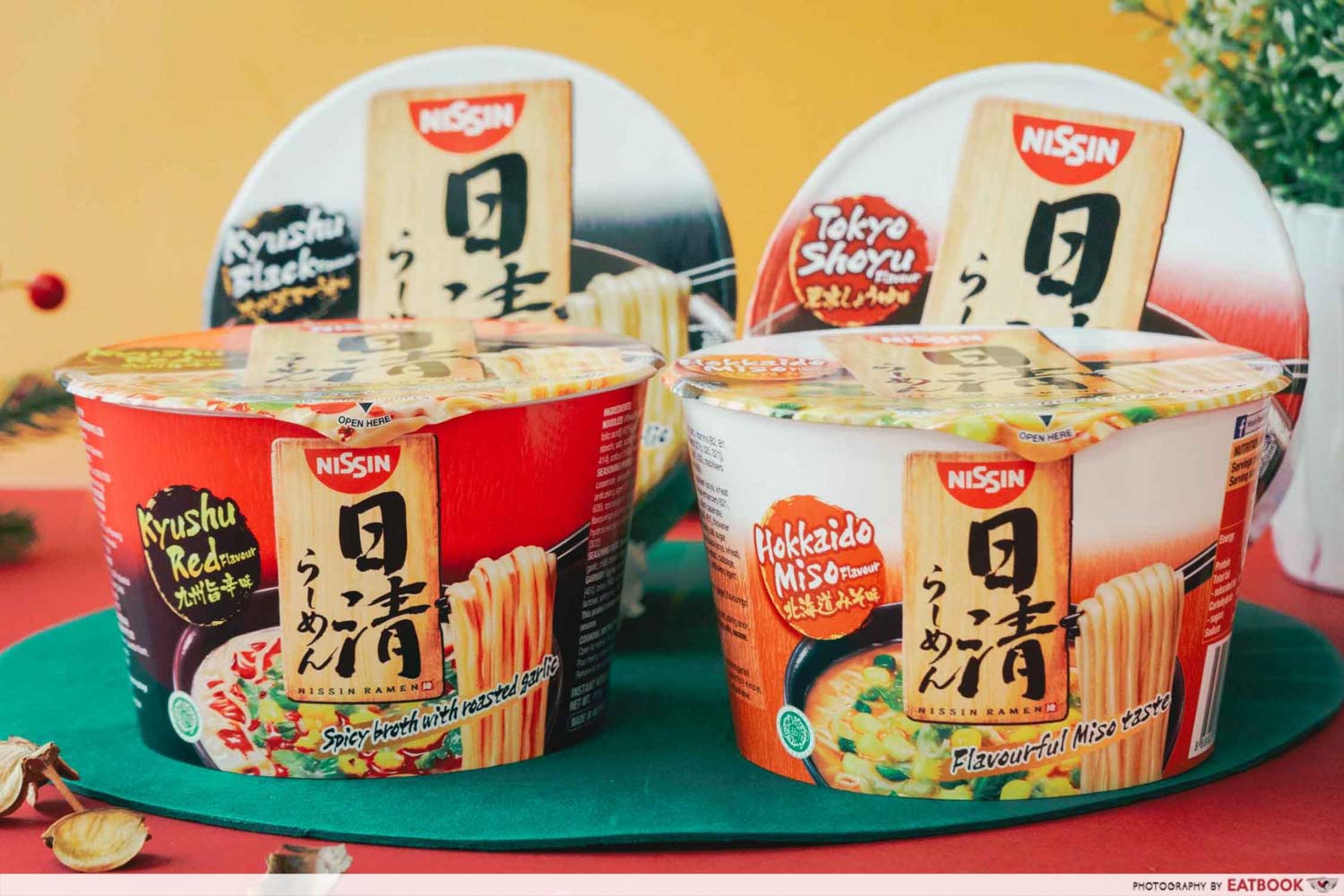 This latest release of flavours completes the NISSIN RAMEN series, which was introduced in May. 
Those new to NISSIN RAMEN bowl need to get their hands on their Kyushu Black and Tokyo Shoyu too. The Kyushu Black features aromatic, roasted garlic oil in a thick and creamy broth, while the Tokyo Shoyu has a flavoursome soy-sauce-based soup that is more light-tasting. 
You can now have restaurant-quality Japanese ramen in the comfort of your own home as these four flavours are available in major supermarkets and e-commerce websites from October 2019 onwards.
This post is brought to you by Nissin Food Singapore.
Photos taken by Reynard Lee.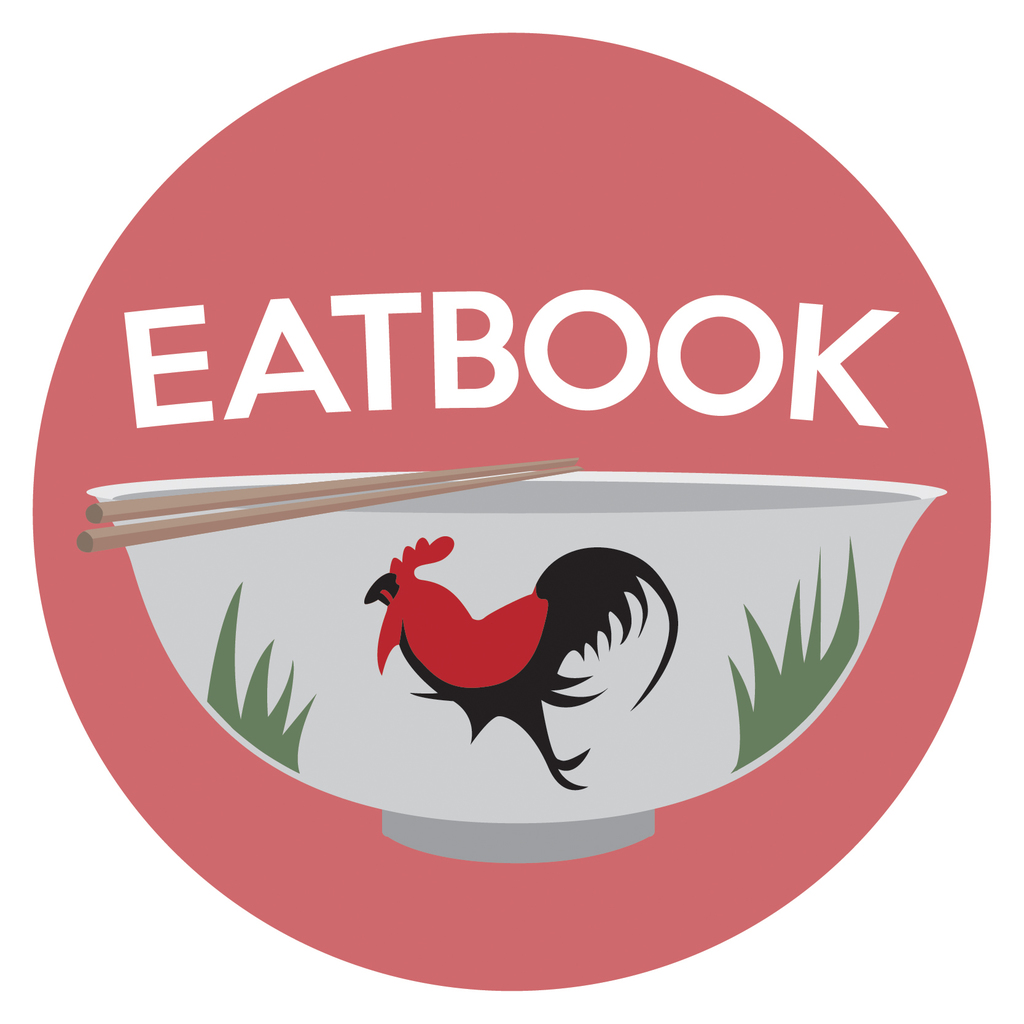 Drop us your email so you won't miss the latest news.