Nongshim introduces Army Stew Ramyun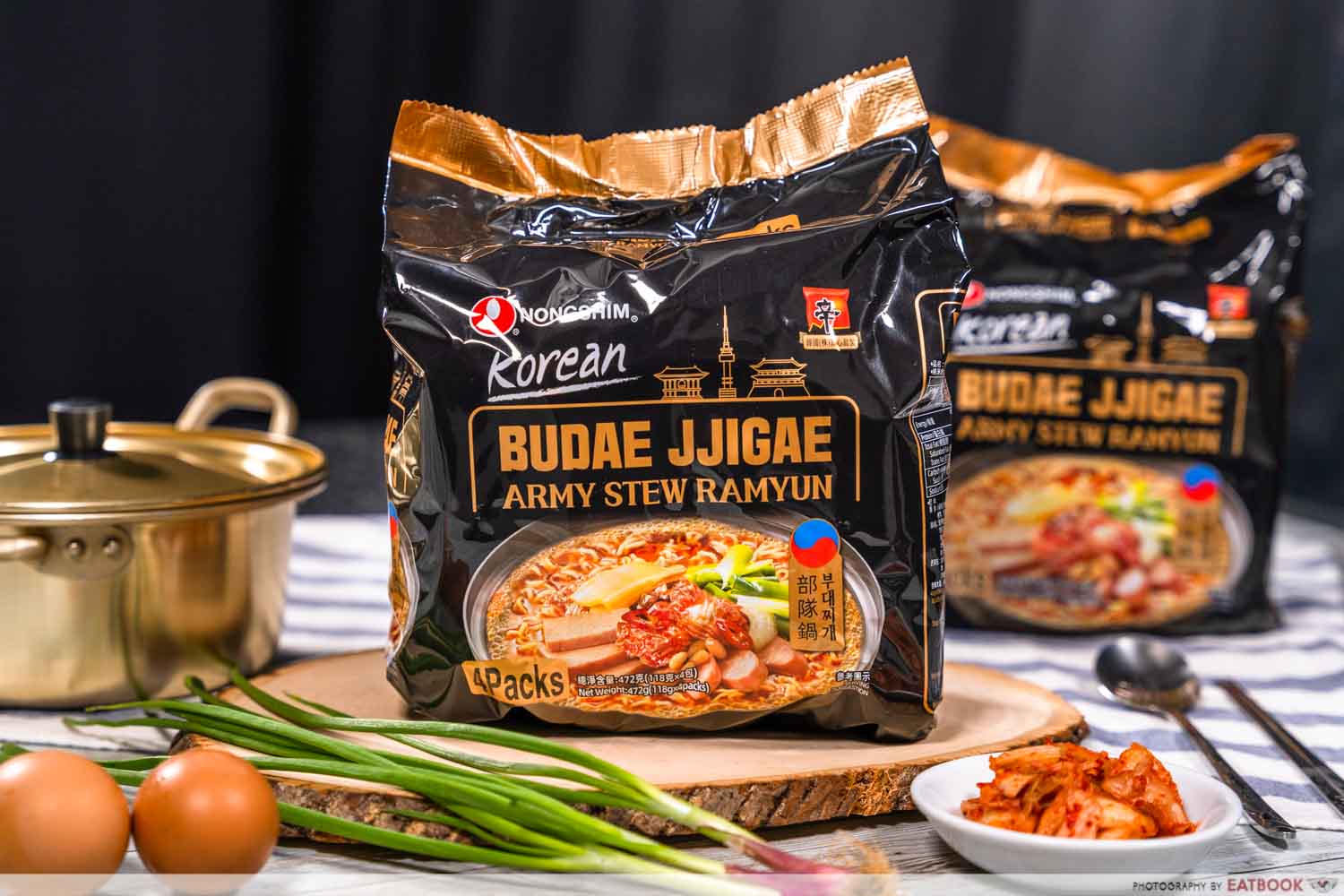 Nongshim, maker of the classic Shin Ramyun, has rolled out a new masterpiece ─ Budae Jjigae Army Stew Ramyun. They previously wowed us with their rendition of Bokkeum Kimchi Dried Ramyun, ramyun made even better with fresh kimchi. As usual, expect a gratifying meal with the newly-released army stew noodles that will help curb your mukbang-induced cravings with little fuss.  
Nongshim Has A New Bokkeum Kimchi Dried Ramyun For Hardcore Spicy Noodle Lovers
An ardent fan of mukbang videos, I binge watch these viral eating broadcasts on YouTube and find myself hankering for Korean food like army stew. Yet, I've never really bothered to satisfy my cravings, simply because it's pricey to dine out, and troublesome to prepare it from scratch, especially late at night.
The Budae Jjigae Army Stew Ramyun is an affordable quick fix that doesn't fall short on flavour. A bag of four packets is priced at $5.95, which means $1.50 gets you the satisfaction of army stew in all of five minutes. Compared to army stews served in Korean restaurants that set you back a good $30++ at least, it doesn't get any more pocket-friendly than this.  
Let's dive into the noodles.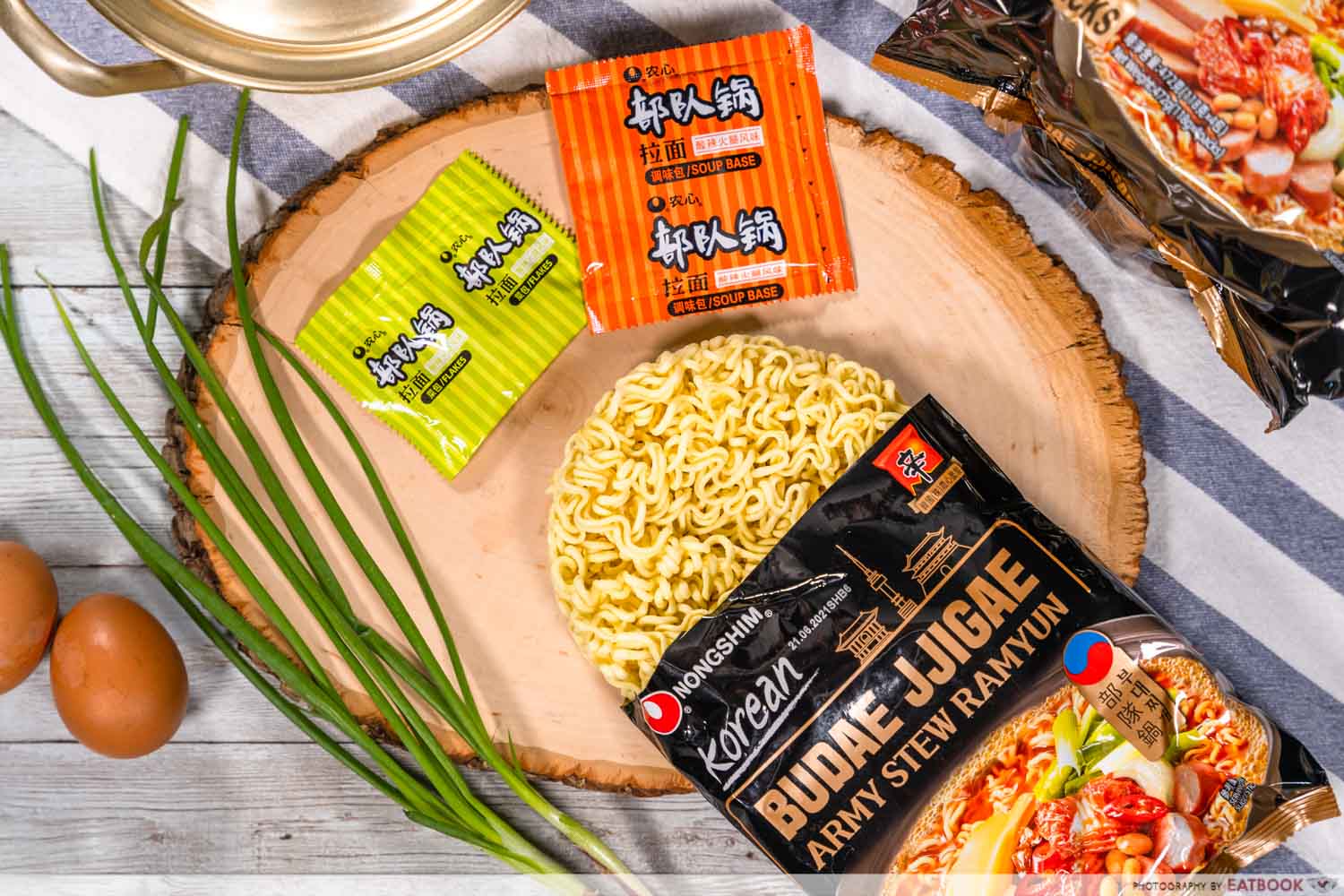 Each hefty packet comes with noodles that are made with wheat flour and potato starch, along with two sachets of seasoning ─ the soup base and vegetable flakes. As with all instant ramyun noodles, it's a meal in minutes.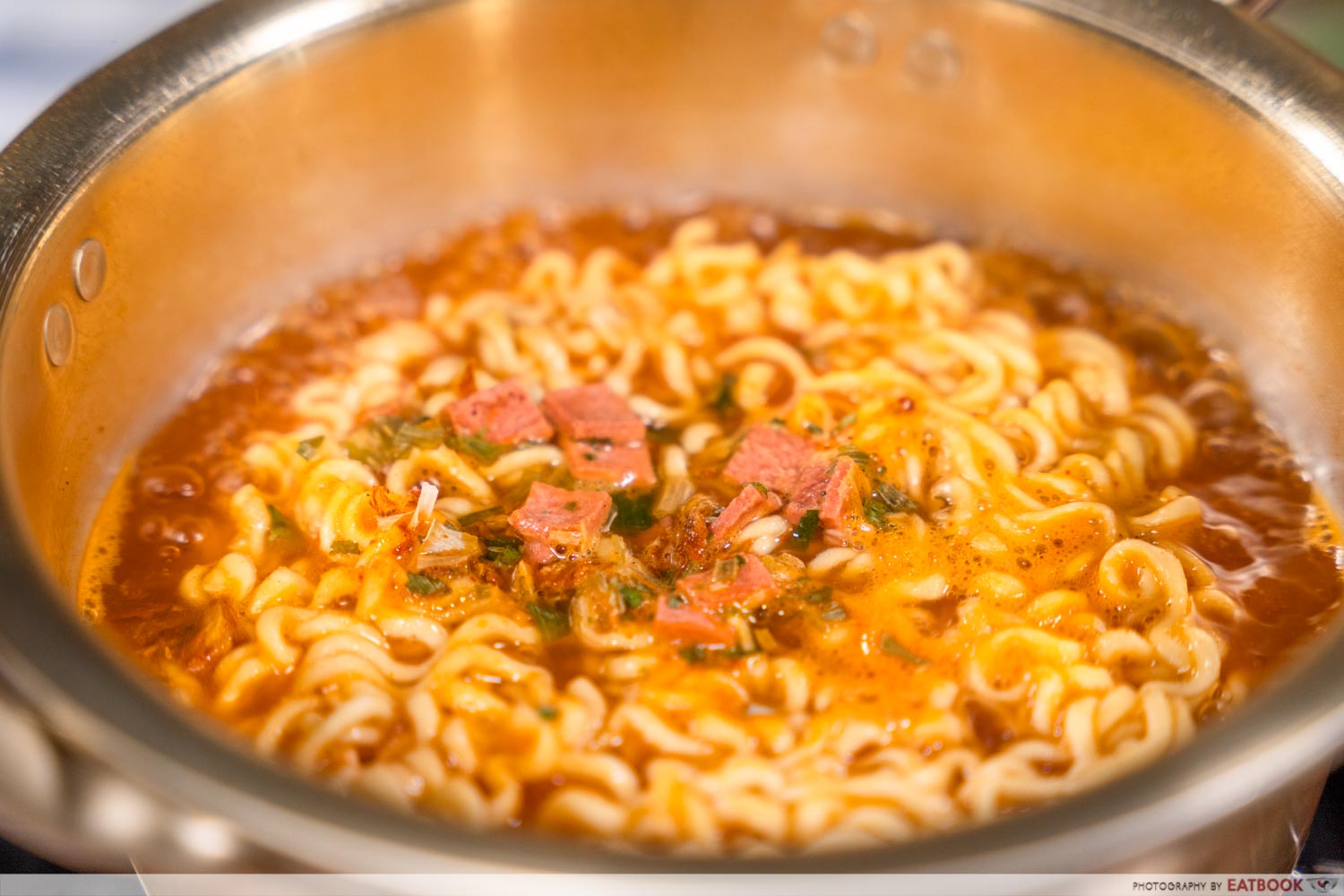 As army stews go, they are incomplete without processed meat. So it's only right that Nongshim's Army Stew Ramyun comes with pieces of dehydrated luncheon meat.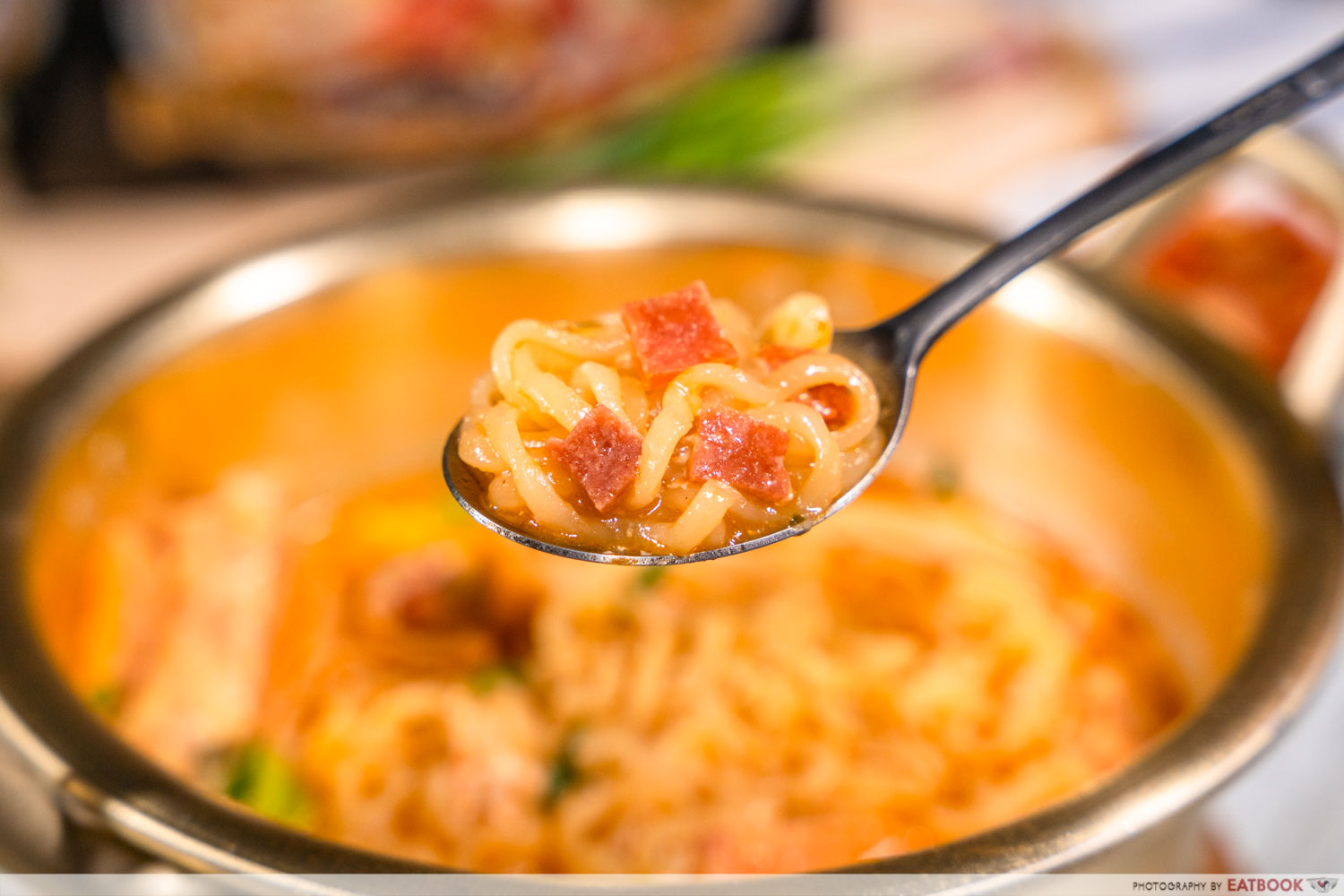 The pieces of luncheon meat had a firm bite, providing the familiar taste that only processed meats have, which perfectly complemented the noodles and soup.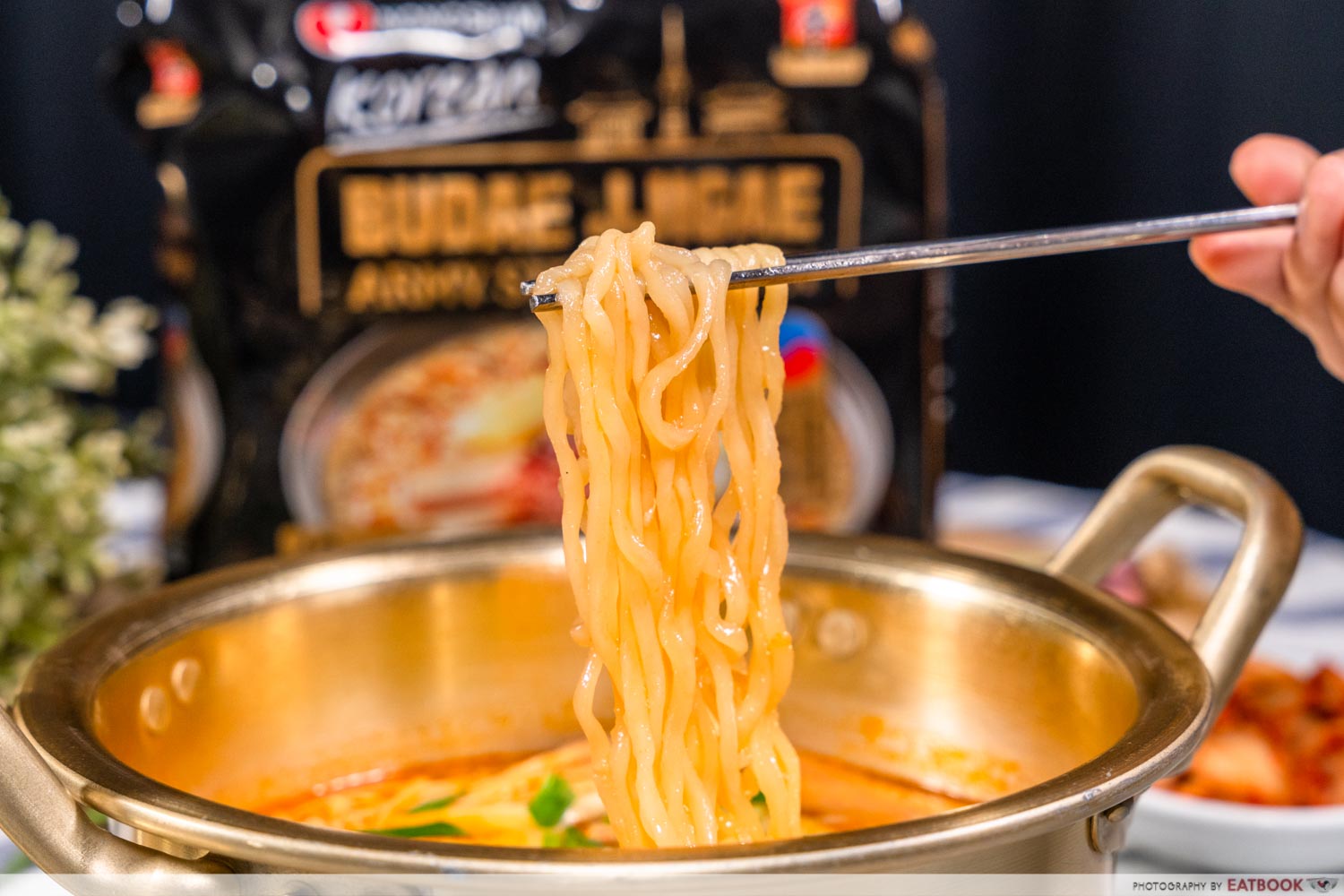 The noodles are the star of the dish with the signature texture of all Nongshim ramyun. Apart from being pleasantly springy and chewy, they absorbed the savoury and spicy flavours of the broth. Slurp and chew slowly with your eyes closed for an extremely satisfying ASMR experience.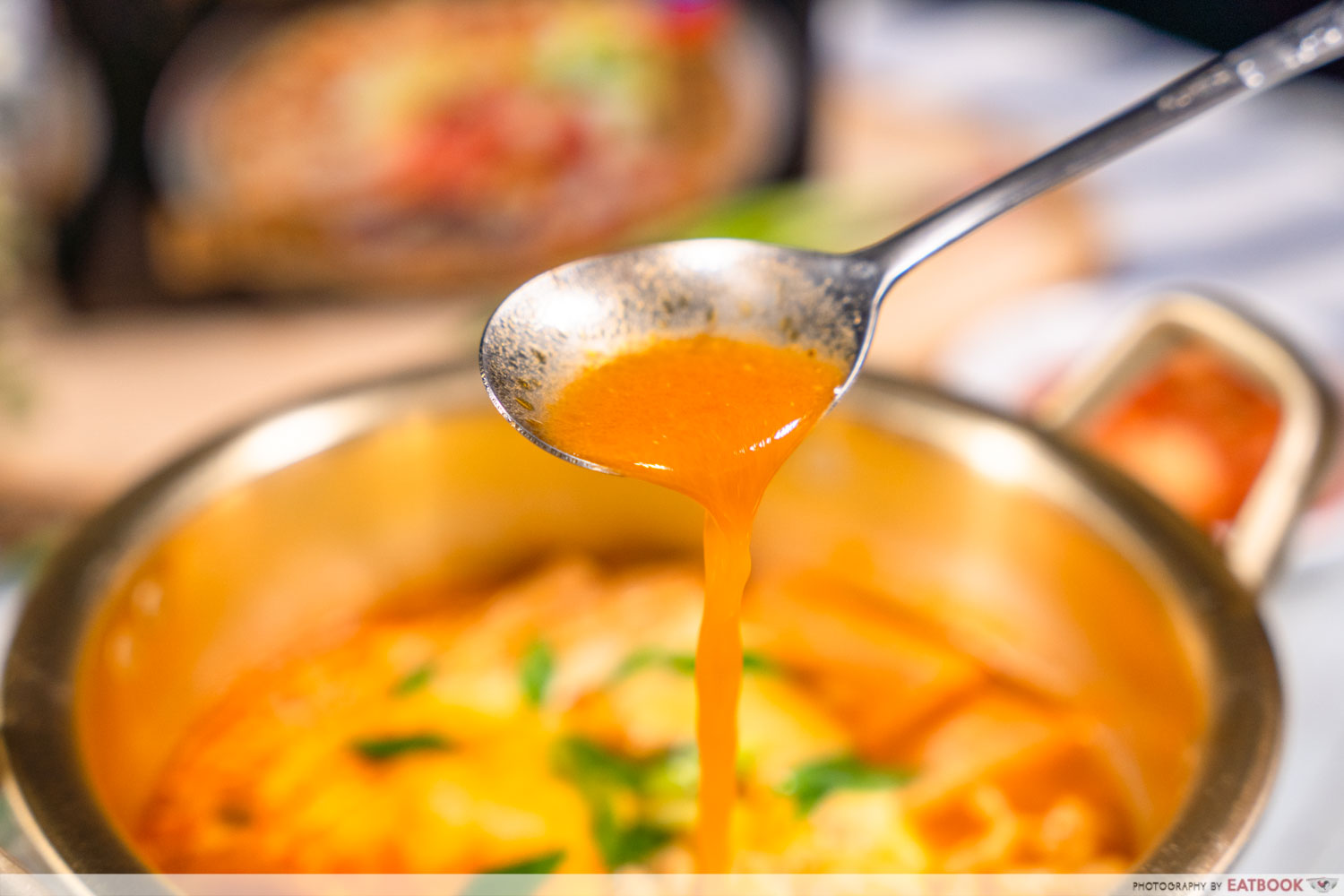 Don't take the soup for granted. The rich broth has a tangy, kimchi flavour with a light peppery kick that warms you up.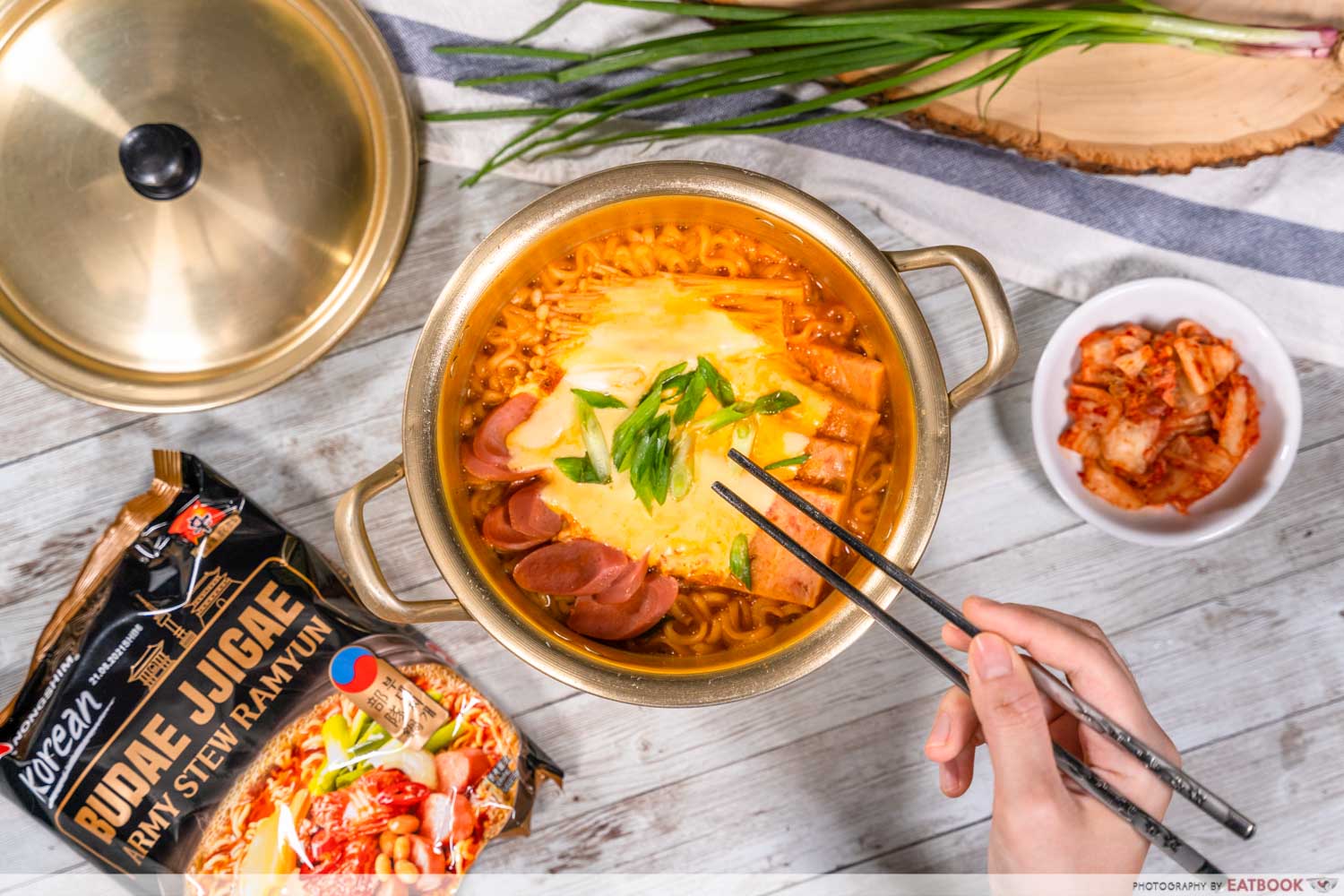 The Army Stew Ramyun is undeniably good enough on its own, but feel free to zhng up your ramyun with your favourite army stew ingredients: sausages, enoki mushrooms, more luncheon meat or even a slice of cheese!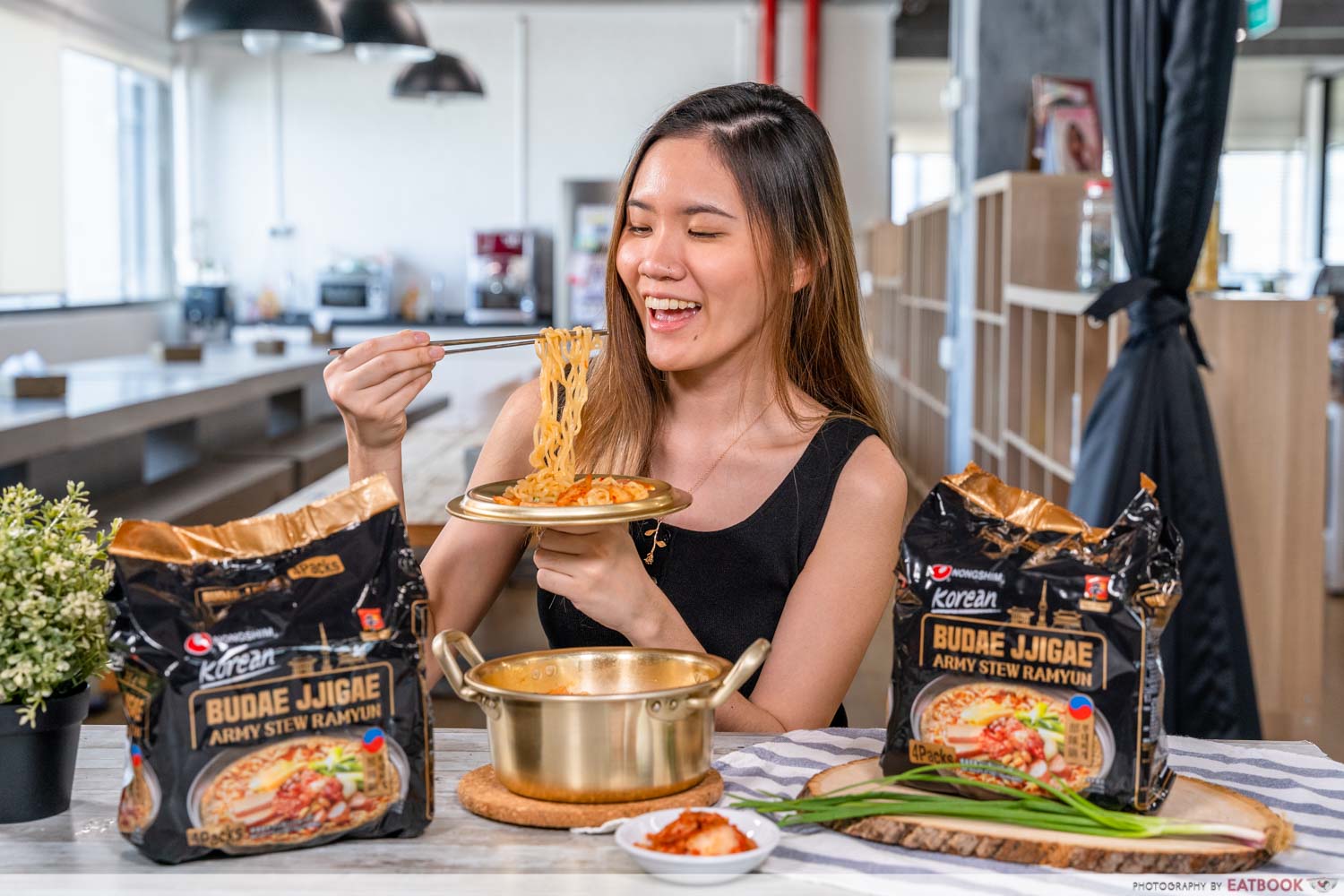 Here's a tip on how to enjoy instant ramyun like a true Korean ─ use the lid as a makeshift plate and slurp the steaming hot noodles right off it.
The beauty of Nongshim's Army Stew Ramyun lies in its authentic Korean recipe, affordability as well as its hassle-free preparation. This is going down as my next go-to ramyun for a supper fix that truly hits the spot! 
Grab a bag (or two) at your nearest NTUC FairPrice, Sheng Siong, Giant, Cold Storage and Prime supermarkets. Alternatively, you may order them online via RedMart and Shopee (S-Mart).
Photos taken by Lim An.
This post is brought to you by Nongshim.