---
Best NUS food
---
Boasting one of the largest campuses in Singapore, it isn't surprising that the National University of Singapore (NUS) is home to many food gems. Besides offering delicious food, most eateries, cafes, and restaurants here are also pocket-friendly enough to appeal to students. From drool-worthy cheeseburgers to late-night munchies, we've rounded up some of the best NUS food places that you should definitely check out.
---
1. Udon Don Bar
---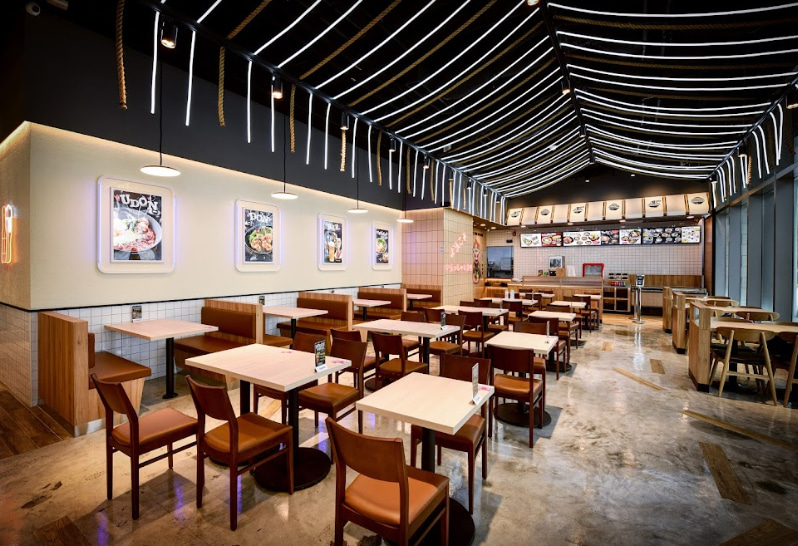 Image credit: Udon Udon Bar
Located right next to the bus stop of University Town, Udon Don Bar is a Japanese restaurant specialising in udon and donburi. It's easy to mistake the eatery for an atas food court with its sleek wooden furnishings, plush table booths, and fairy lights adorning the ceiling, while in fact, the food prices here are actually quite reasonable.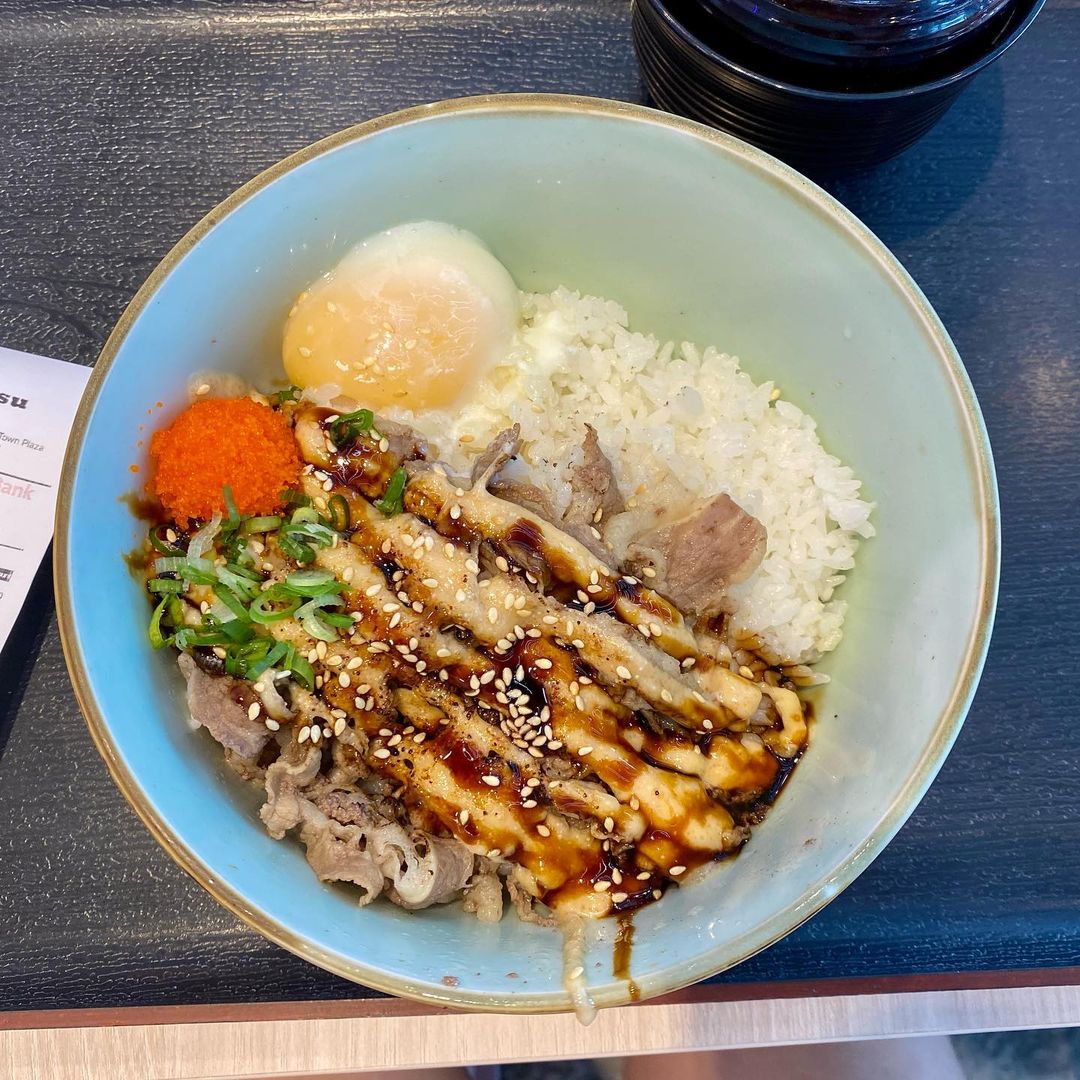 Image credit: @dandybetes
The menu sees a variety of Japanese rice bowls, including Salted Egg Chicken Donburi ($7), Spicy Garlic Miso Pork Don ($8), and Black Pepper Beef Don ($9.50). If you're feeling peckish, order some of their sides to go, such as the Bacon Wrapped Sausages ($6) or Fried Gyoza Aburi Mentai Mayo ($5.50) for a quick snack in between lectures.
Address: 1 Create Way, #01-12, Town Plaza, Singapore 138602
Opening hours: Daily 11am to 9pm
Tel: 6694 6240
Website
Udon Don Bar is not a halal-certified eatery.
---
2. Yong Tau Foo @ The Deck
---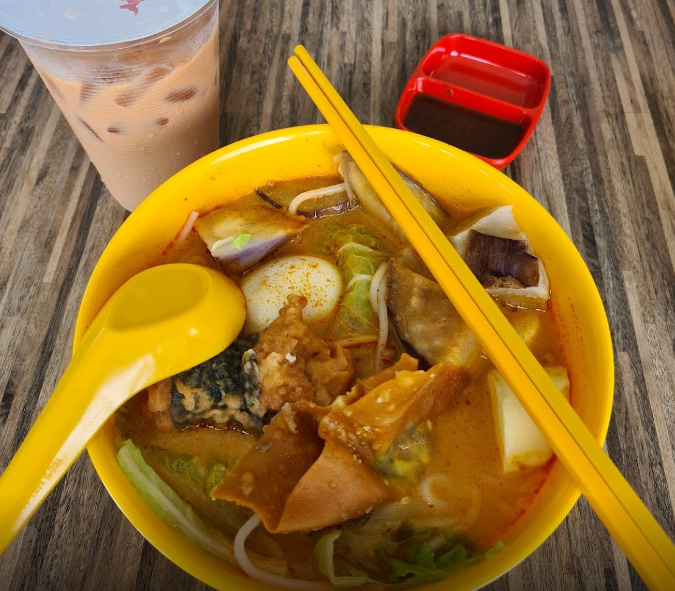 Image credit: Rosalind Tay
Those looking for yummy and affordable YTF should look no further than the yong tau foo stall at The Deck. This popular stall has perpetually long queues—one for picking your ingredients and the other for food collection. It may take up to 20 minutes before you receive your order, but according to regulars, the wait is worth it.
For just $3.50, you can choose up to nine different ingredients, including bee hoon, seaweed chicken, and crab stick. You can also choose to switch the clear soup to laksa soup, which is said to have a fragrant coconut milk flavour.
---
3. CHOP CHOP By Putien
---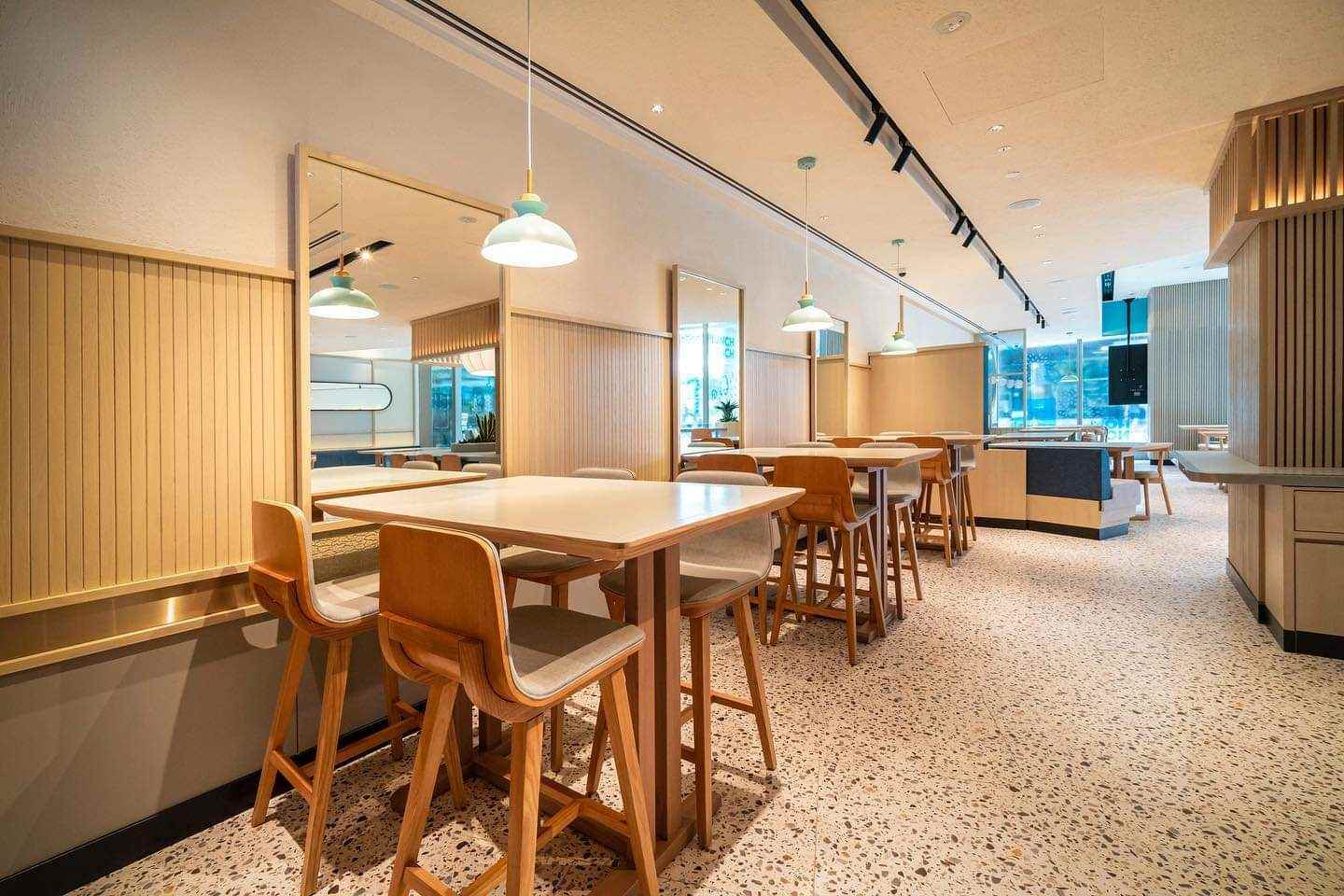 Image credit: ChopchopbyPutien
Don't be thrown off by CHOP CHOP By Putien's glitzy appearance. Here, you can dig into affordable versions of the Michelin-starred restaurant's highlights, including Fujian Seafood Lor Mee ($7.90) and Sweet & Sour Pork With Lychee ($7.90). They also serve the famous Putien Shredded Pork With Sesame Bun for $2.90 a piece, which is said to taste rather similar to the original, despite being smaller in size.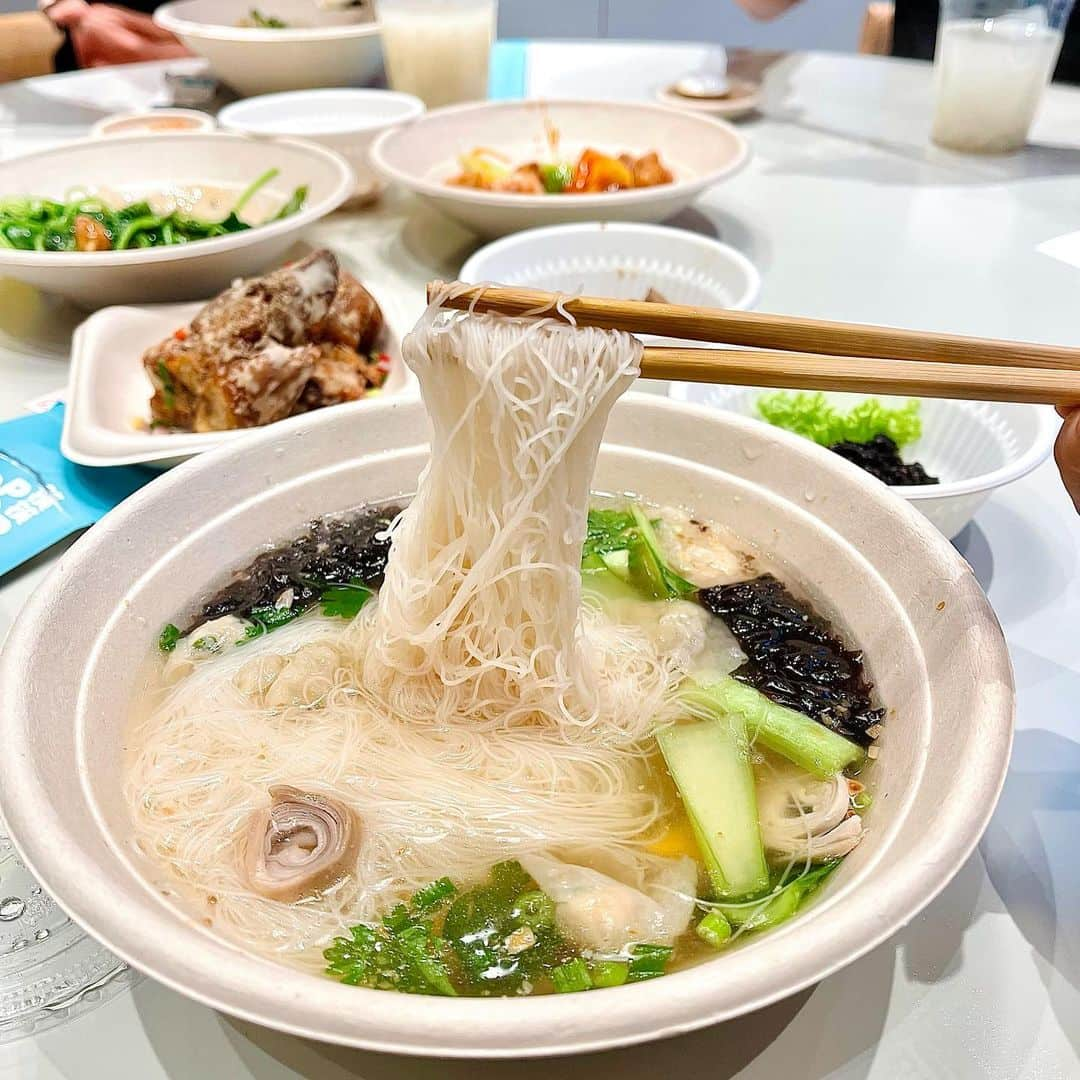 Image credit: @caragoesnuts
For a more complete meal, you can also top up $2 for a bowl of rice, one appetiser, and your pick of one house-made beverage from a selection of soursop juice, pearl barley with winter melon, lime juice, and bayberry tea.
Address: 1 Create Way, #01-02, Singapore 138602
Opening hours: Daily 11am to 9pm
Tel: 6334 0201
Website
CHOP CHOP by Putien is not a halal-certified eatery
---
4. Reedz Cafe
---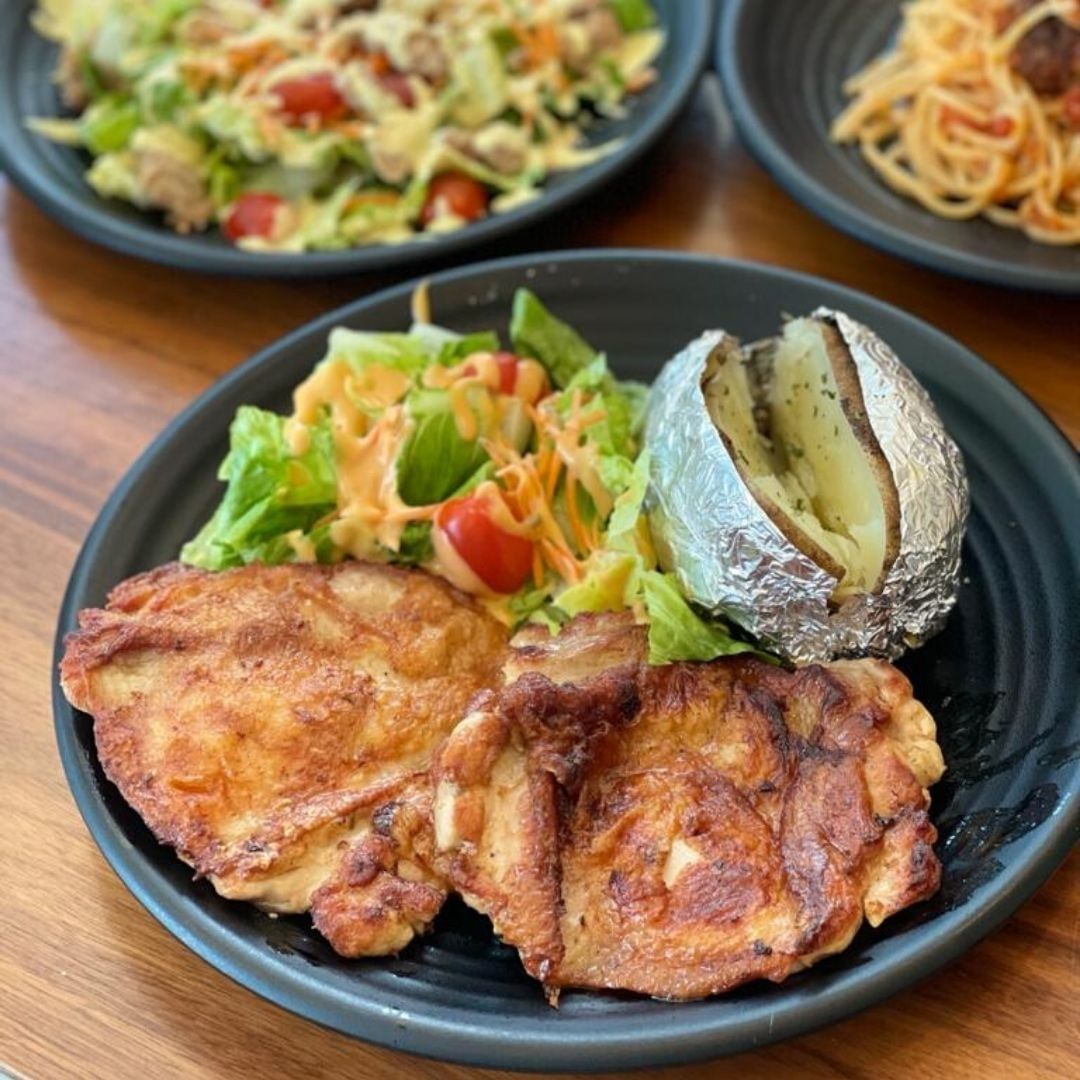 Image credit: @reedzcafe
Students hunting for affordable Western cuisine can check out Reedz Cafe located at NUS Business School. Don't be deterred by the long queues as the waiting time is usually under 10 minutes, and there are ample seats on-site for small and big groups.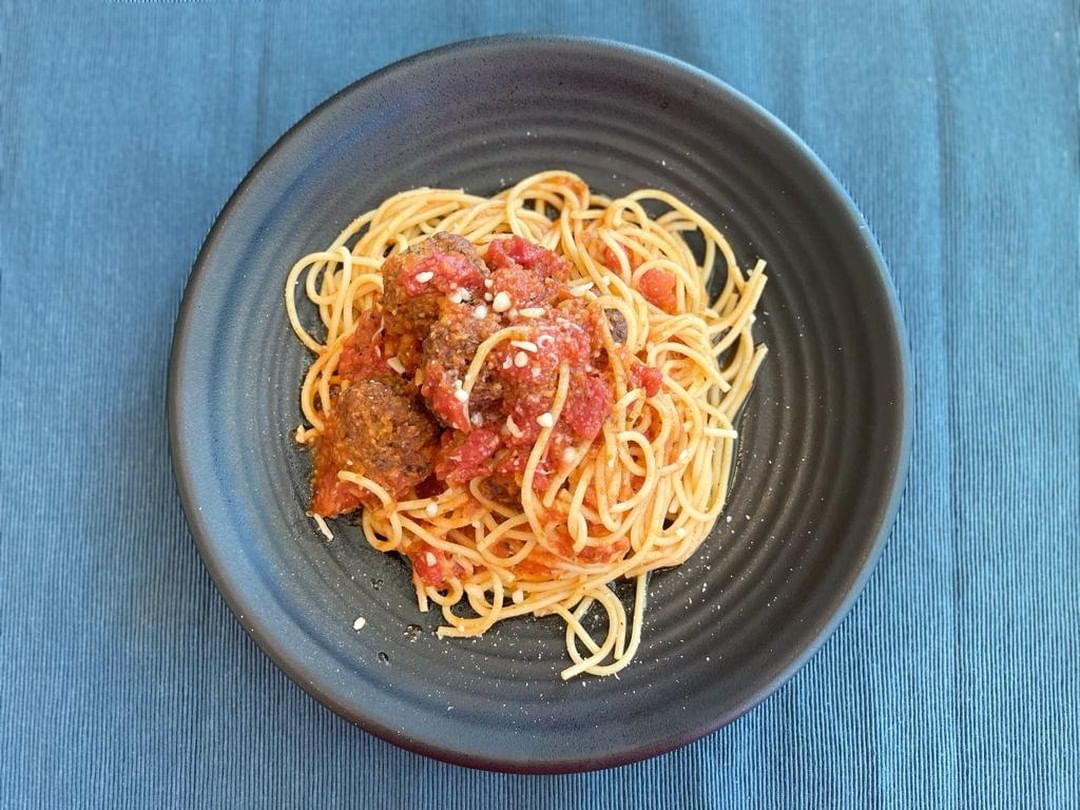 Image credit: @reedzcafe
In the pasta department, we recommend the BBQ Grilled Chicken Mushroom ($6.50) and Lemon Herb Grilled Fish ($6.80), both of which are served with a side of salad and fries. The cafe also sells quesadillas, with the Mexican Beef Quesadilla ($6.90) and Three Cheese Quesadilla ($6.70) being student favourites.
Address: 15 Kent Ridge Drive, #01-03, Mochtar Riady Building, Singapore 119245
Opening hours: Mon-Fri 9am to 4pm
Tel: 6908 5955
Website
Reedz Cafe is not a halal-certified eatery
---
5. Cafe LeJomo
---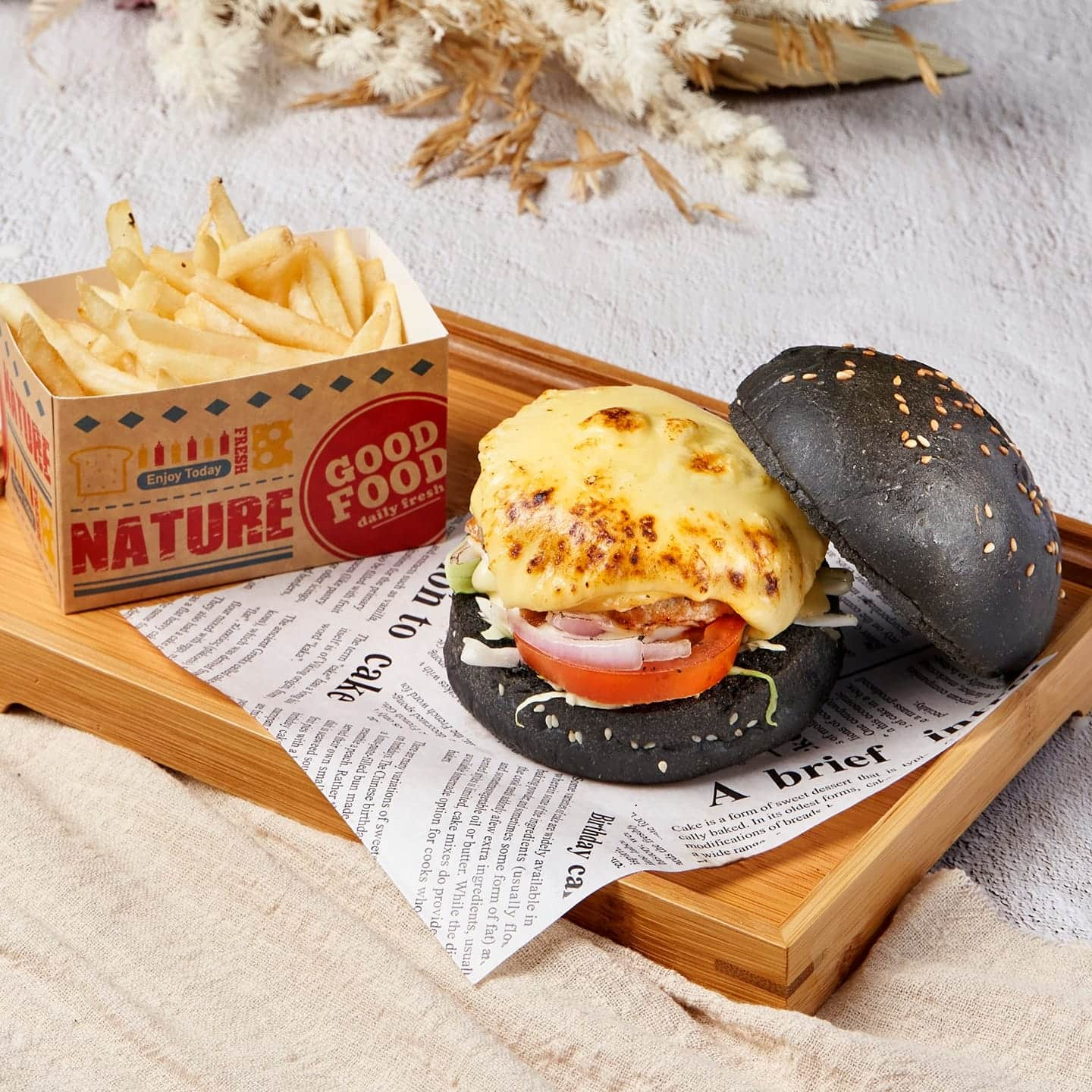 Image credit: @cafe_lejomo
Switch out the usual McDonald's supper for one of these hearty burgers from Cafe LeJomo, a hidden nightspot at Prince George's Park. Housed in the same building as the Pick&Go self-service minimart, the cafe also opens till midnight on weekdays.
Their most popular order is the Chicken Cheesymelt Burger ($6), comprising a handcrafted chicken patty encased within a sesame bun alongside cabbages, tomatoes, and Japanese mayonnaise. All burgers come with a side of nacho cheese chips.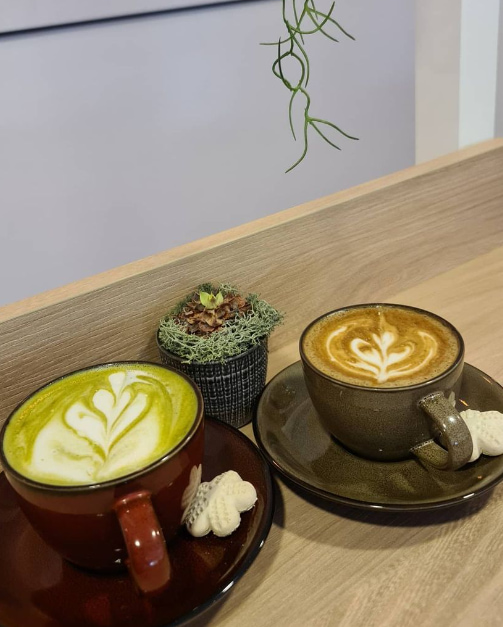 Image credit: @chew.andchill
You can also grab a cuppa before heading to class, including Macchiato ($3), Hazelnut Latte ($5), or Toffee Latte ($4).
Address: 7 Prince George's Park, #02-06, My Village @ NUS, Singapore 118425
Opening hours: Mon-Thurs 11:30am to 12:30am, Fri 11am to 8pm
Tel: 8733 3099
Website
Lejomo Cafe is not a halal-certified eatery.
---
6. Nami Cafe
---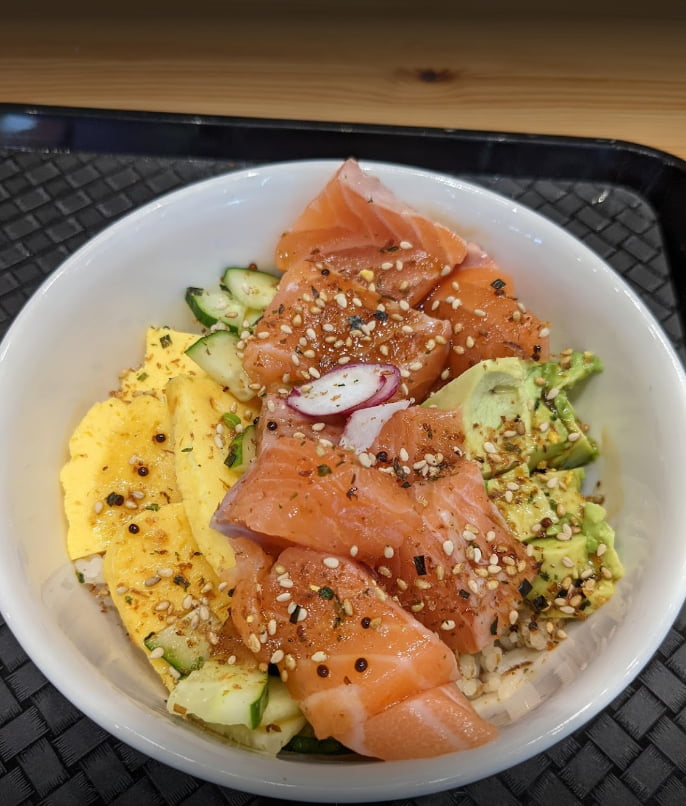 Image credit: Andrew Chou
Tucked away in the corner of the Innovation 4.0 building is Nami Cafe, which is known for its sashimi and sushi rice bowls. Students have good things to say about the Nami Signature Bowl ($8.80), one of their most popular orders featuring a mix of fresh salmon sashimi, cucumber, and avocado slices.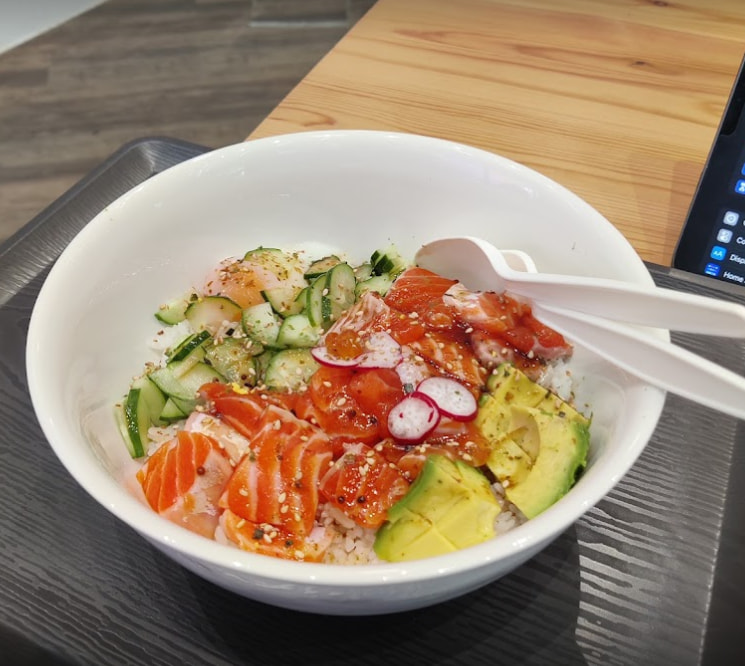 Image credit: Hiroaki Takayanagi
Other yummy bowls on the menu include the Szechuan Mala (from $8.80), Hokkaido Miso Ramen (from $7.80), and Mentaiko Truffle (from $8.80). As the cafe is popular among students and staff, you can expect longer waiting times, especially during the peak lunch hour.
Address: 3 Research Link, #01-01, Innovation 4.0, Singapore 117602
Opening hours: Mon-Fri 8:30am to 5pm
Website
Nami Cafe is not a halal-certified eatery.
---
7. Bar Bar Black Sheep
---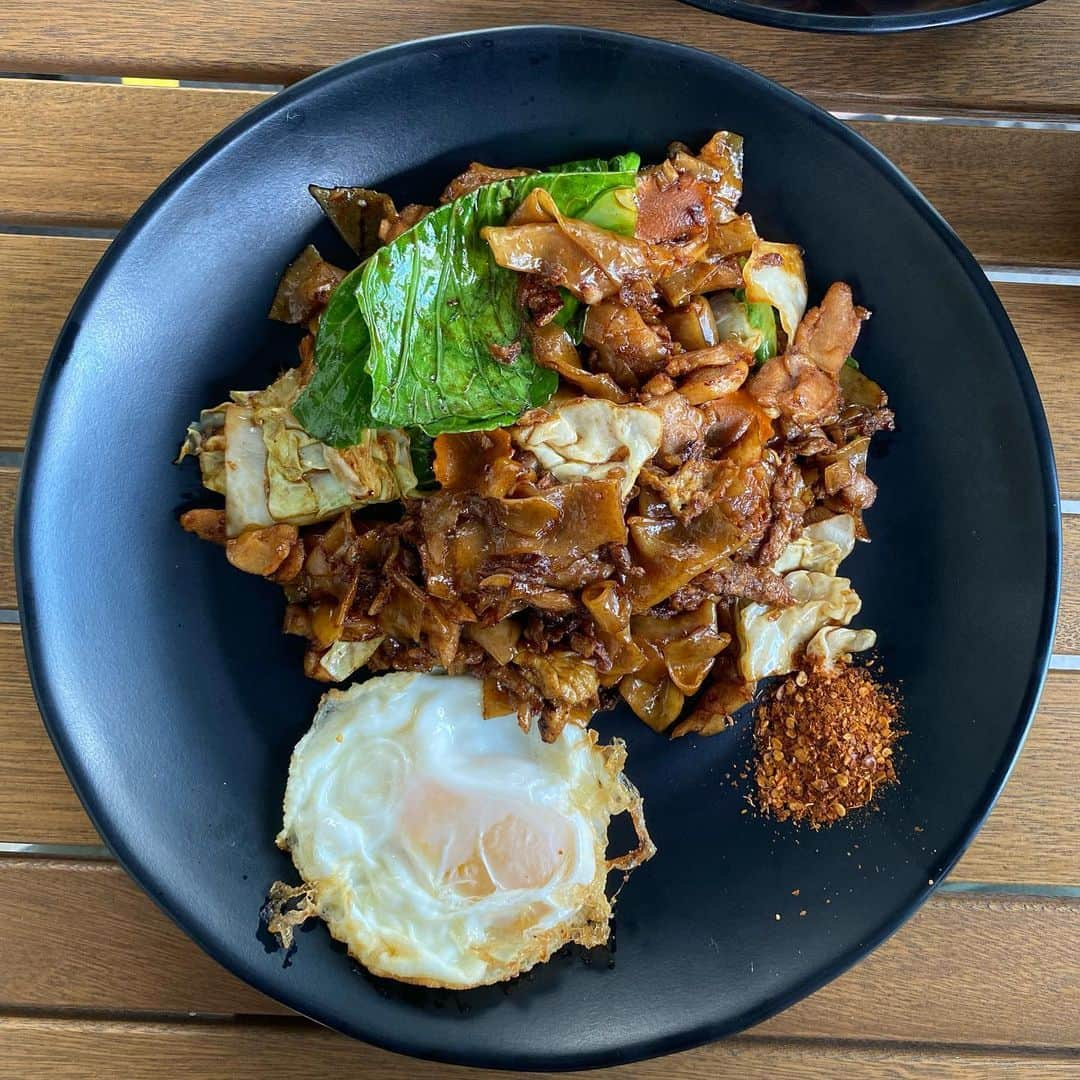 Image credit: @tempurawarrior
About a 10-minute walk away from University Town, right next to Alice Lee Plaza is Bar Bar Black Sheep, a bistro bar serving all sorts of cuisines from Thai, to Italian, and even Indian food. The best part—prices are nett.
While the prices here are considered steep for school food, they're pretty affordable when compared to many restaurants outside of campus. Most of their mains are priced below $10, such as the Phad Thai ($9), Tom Yum Fried Rice ($9), and Stir Fried Holy Basil ($8.50).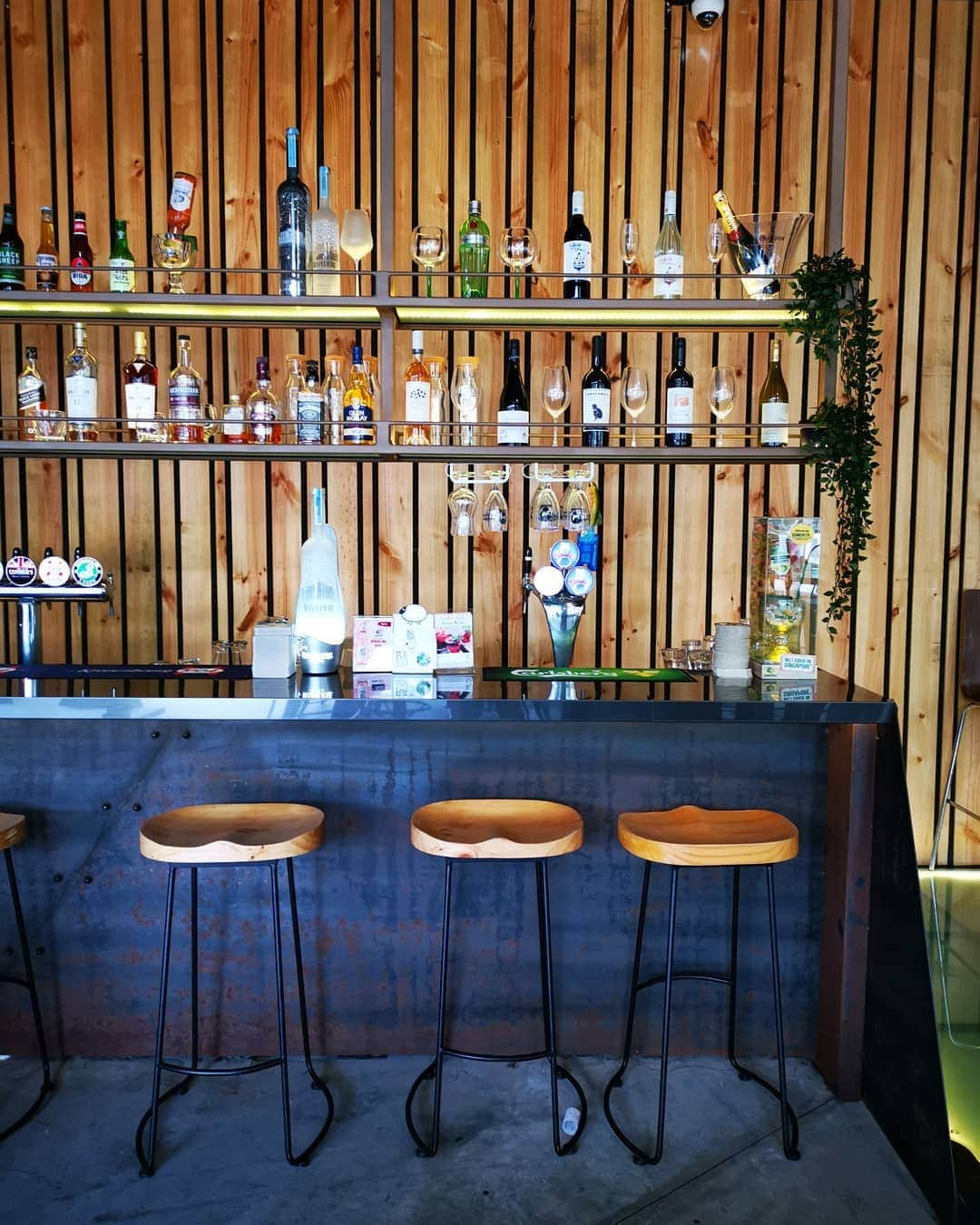 Image credit: @barbarblacksheepofficial
Those coming for drinks can also enjoy affordable Asahi pints at $11.50 and Jagermeister shots at $7.50.
Address: 50 Kent Ridge Crescent, Alice Lee Plaza, Singapore 119279
Opening hours: Mon-Sat 12pm to 10:30pm
Tel: 6259 1050
Website
Bar Bar Black Sheep is not a halal-certified eatery.
---
8. Chef's Wok
---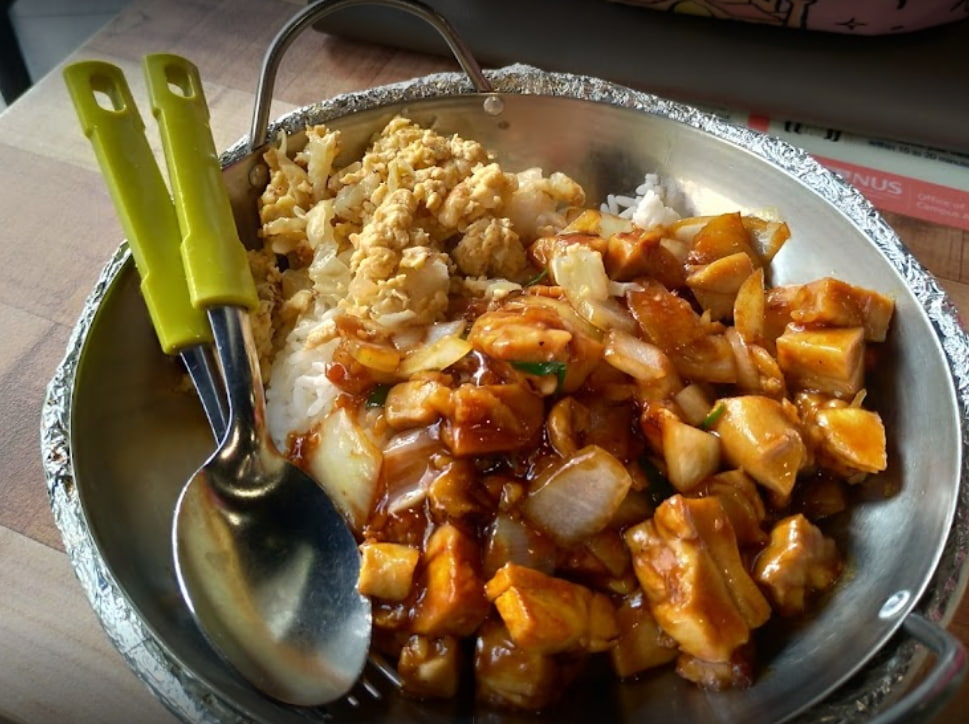 Image credit: Veronica Phing
If you ever find yourself in Frontier AKA Science Canteen, be sure to try the food at Chef's Wok, which is arguably one of the most famous halal food stalls in NUS. The food here is not only delicious but also affordably priced. Despite the stall's long queues, the service here is impressively fast as the stall uncle always manages to fulfil each order efficiently.
For just $2.30, you can enjoy chicken hor fun or roasted duck noodles, while $2.60 can get you a bowl of rice topped with a generous amount of lemon chicken chunks. Additional vegetables such as cabbage and onions can be added to your meal for $0.60.
Address: 12 Science Drive 2, Singapore 117549
Opening hours: Mon-Fri 7am to 7pm, Sat 7am to 12pm
Tel: 6516 4760
Chef's Wok is a halal-certified eatery.
---
9. Uncle Penyet
---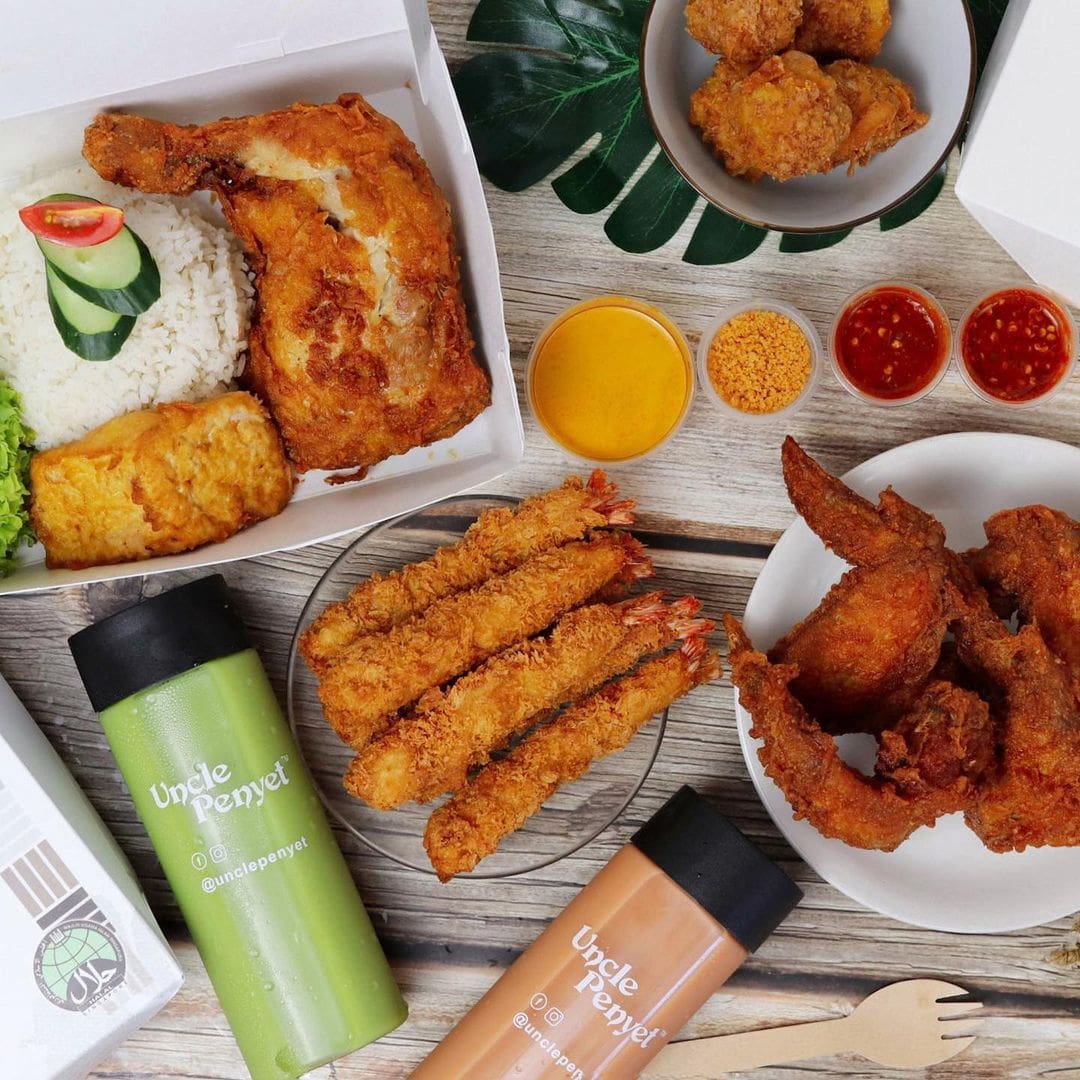 Image credit: @unclepenyet
Another popular lunch spot at Frontier is Uncle Penyet, a name you may recognise if you're a big ayam penyet fan. Students from other faculties often crossed the campus just to try their food—testament to their popularity.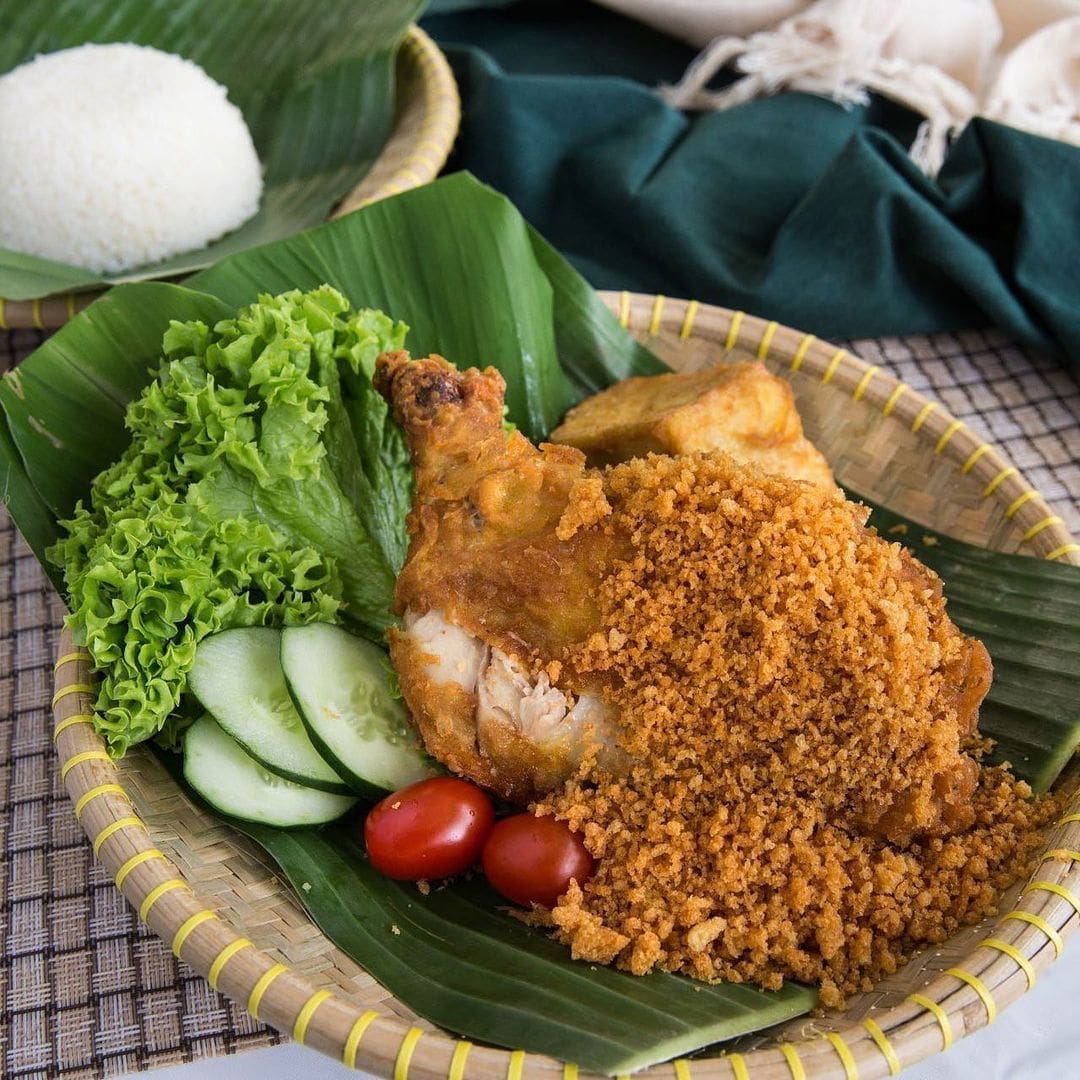 Image credit: @unclepenyet
Get the Ayam Penyet Set ($5.50), featuring a huge crispy chicken that's juicy on the inside, served with savoury taupok, cucumber slices, cherry tomatoes, and lettuce. Those who're looking for healthier food options can try their Steamed Chicken Set ($4.80), which comes with white rice and a drizzle of spicy curry sauce.
Address: Frontier Phase 1 Cafe 4 Lower Kent Ridge Rd, Science Drive 2, Singapore 117549
Opening hours: Mon-Fri 9am to 8pm, Sat 9am to 3pm
Tel: 6684 6627
Website
Uncle Penyet is a halal-certified eatery. 
---
10. SuperSnacks
---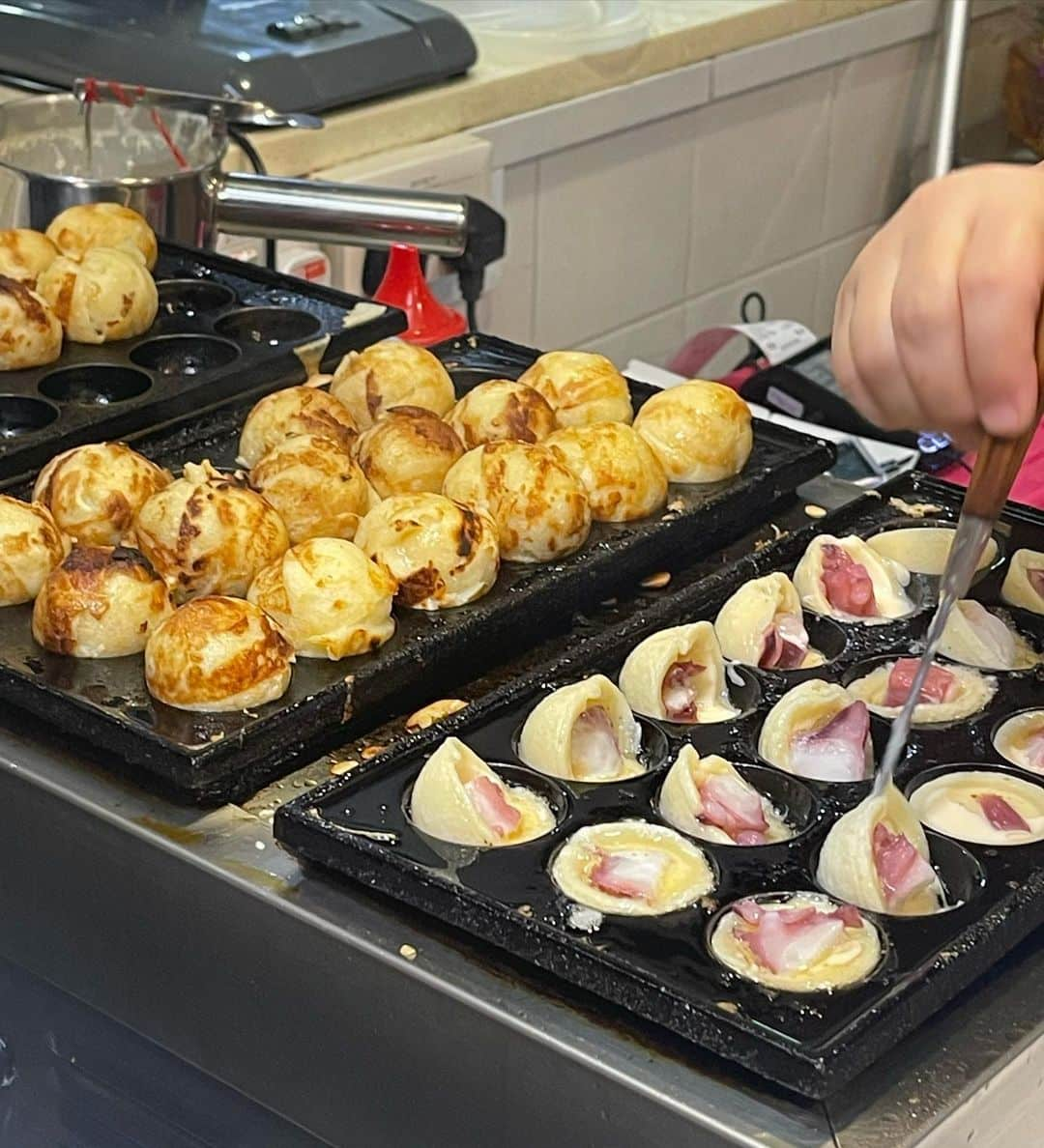 Image credit: @phoebes.stomach
For those of us who spent our final examination period mugging away at UTown Starbucks, you may be familiar with SuperSnacks, which is located just a minute's walk away.
This fast-food cafe is popular among students as they open until 2am, and offers typical late-night snacks, including kaya waffles and cheese quesadillas. If you're craving something sweet, there's the Soya Ice Cream ($1), a simple yet satisfying non-dairy soft serve.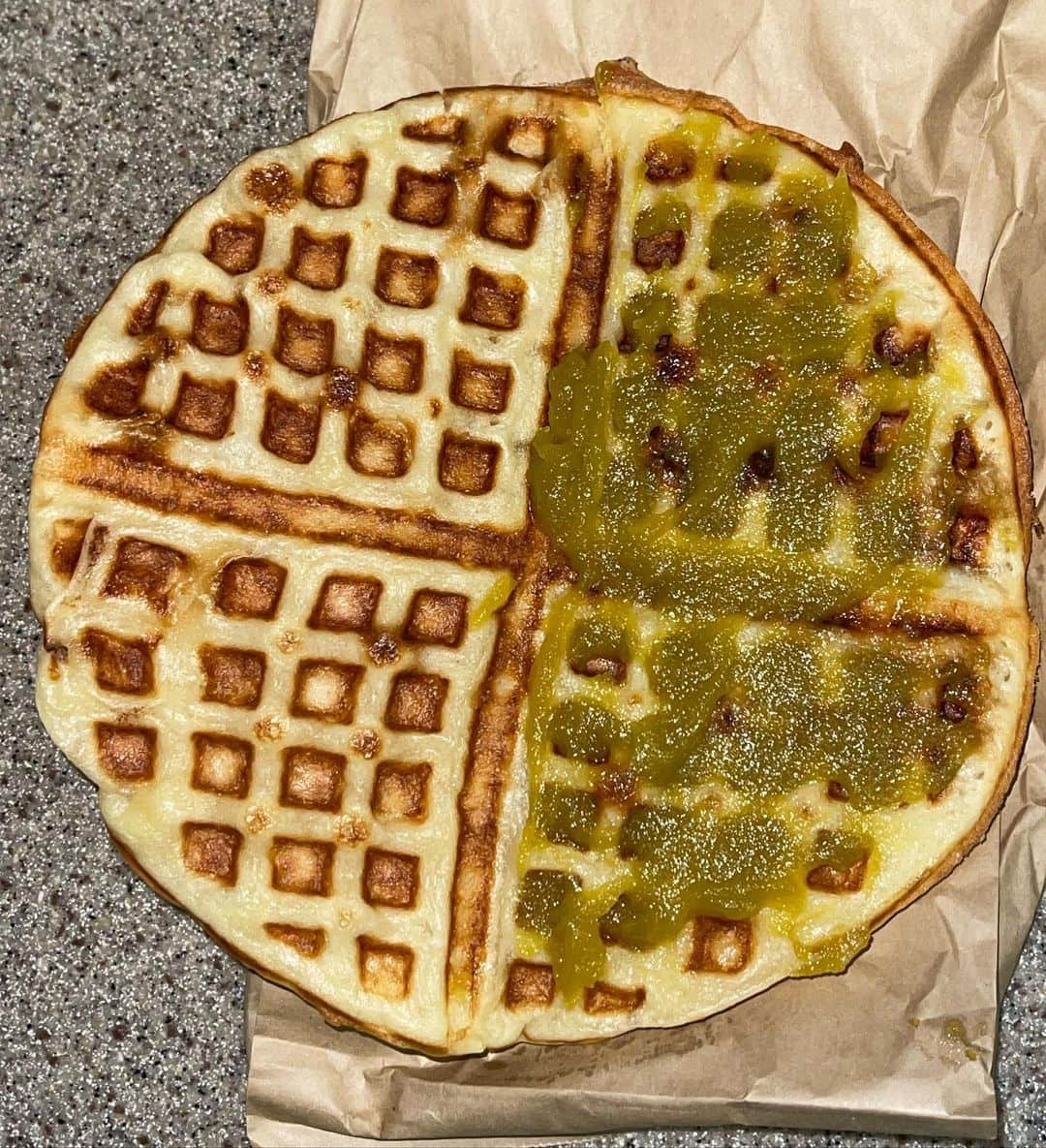 Image credit: @phoebes.stomach
SuperSnacks also offers chicken rice specials from 11am to 3pm. The Sambal Chicken Rice ($5.50) and BBQ Chicken Rice ($5.50) are two good options for those looking for something filling!
Address: 2 College Avenue West, #01-07, Stephen Riady Centre, Singapore 138607
Opening hours: Mon-Fri 11am to 2am
Tel: 6774 5898
Website
SuperSnacks is in the process of getting halal-certified.
---
NUS (National University of Singapore) food guide
---
Whether you're a student from NUS or you just happen to be in the area, you now know the most popular food places on campus to check out if you're feeling hungry!
For more good food in the west, read our Jurong Point food places guide. Those who are looking for affordable pasta can also read our Pastago review.
Jurong Point Food Guide: 22 Restaurants And Cafes To Eat At In This Boon Lay Mall
Feature image adapted from @unclepenyet, @caragoesnuts, Hiroaki Takayanagi, and @cafe_lejomo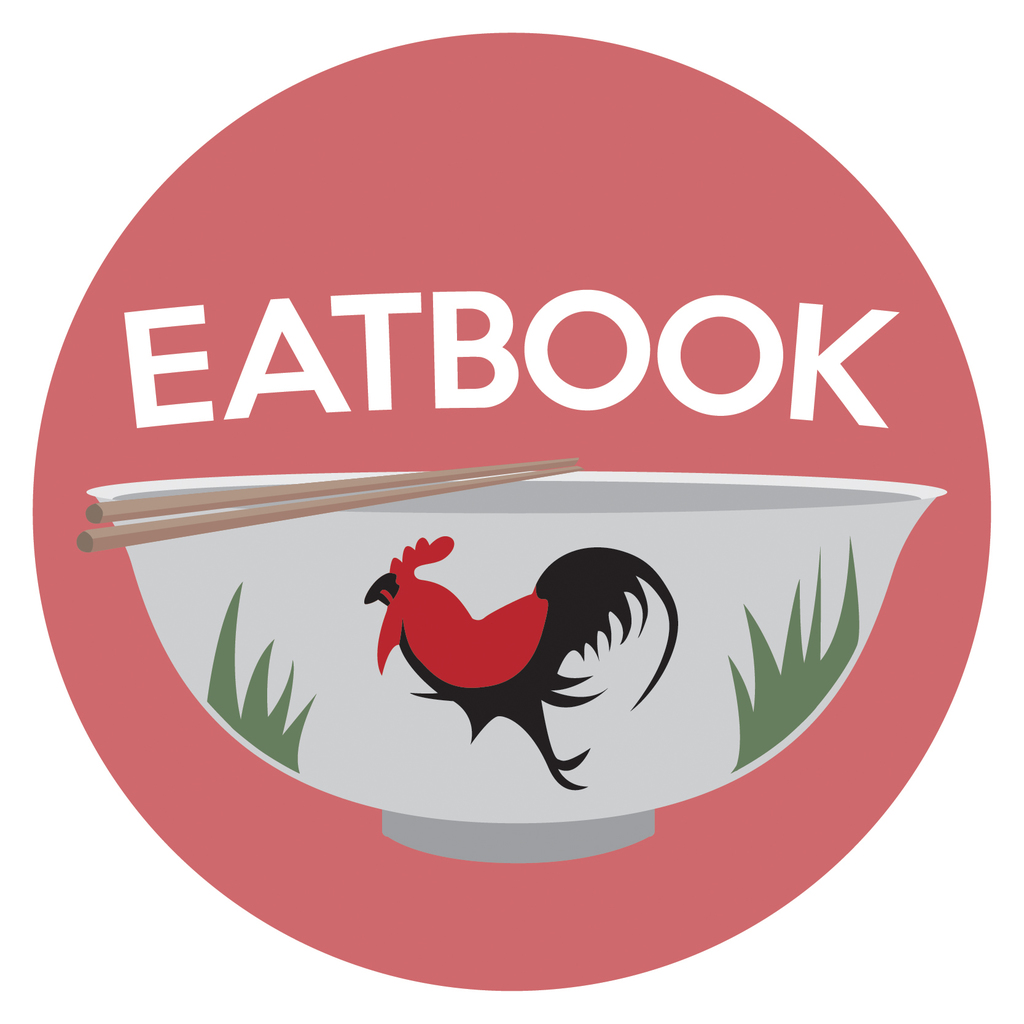 Drop us your email so you won't miss the latest news.