Nutrisoy Purple Rice Soy Milk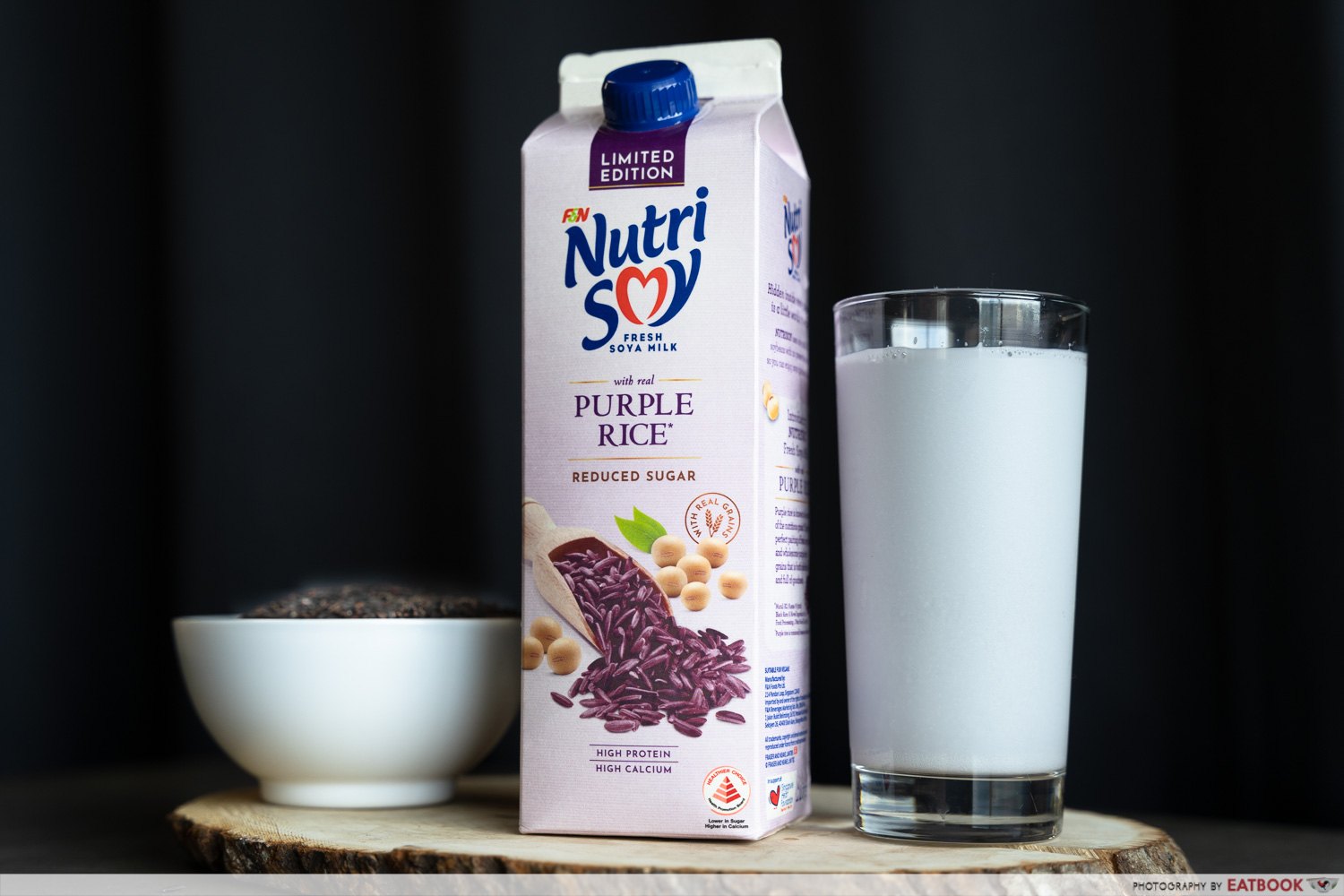 Nutrisoy is known for releasing new flavours from time to time, including a limited-edition Pandan soya milk in 2020, and Ondeh-Ondeh soy milk in 2021. The homegrown soy beverage brand is back at it again, this time with an all-new Purple Rice soy milk ($2.70 for one litre).
The locally inspired number is infused with actual purple rice, which is a common ingredient used in many Asian desserts. Our colleagues who tried it said it reminded them of pulut hitam, which is a sweet black glutinous rice soup cooked with aromatic pandan, and coconut milk. The popular local dessert also features the same variety of purple rice used in this soy milk.
Purple rice is originally black in colour when in its raw form. After cooking, the grains turn into a gorgeous dark purple hue. Taste-wise, it's nutty and aromatic with a pleasant bite and chewy texture.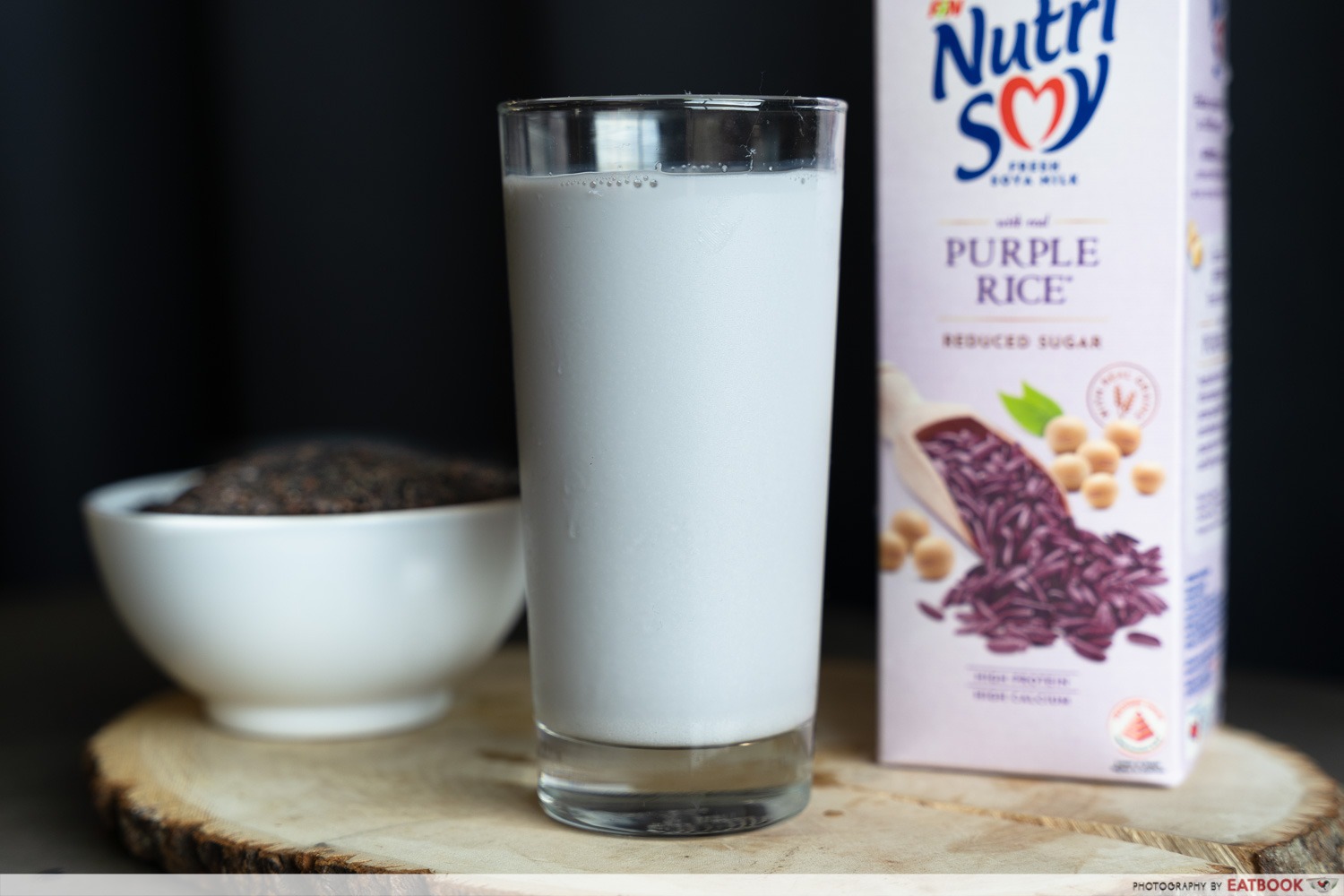 The new soy milk is not exactly purple in colour, but the addition of purple rice has very slightly darkened the tone of the drink. Unfortunately, there are no chewy bits of pulut hitam. But it's got the stamp of approval from the Health Promotion Board for being lower in sugar and high in calcium, so it's ideal for health junkies.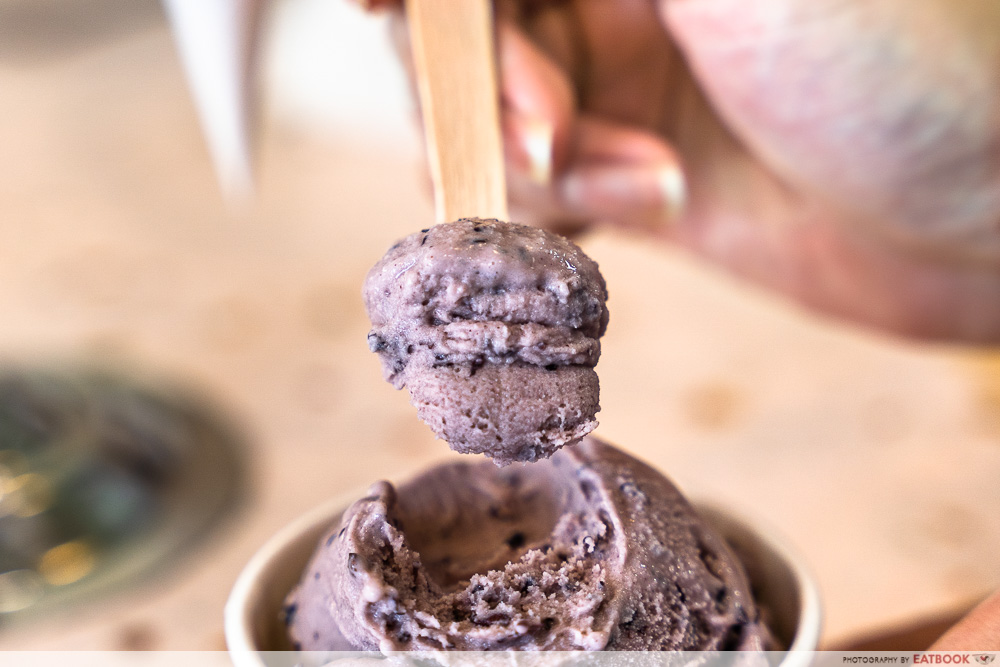 If you're looking for more pulut hitam-inspired treats, one must-try is the Orh-Bee-Good ice cream flavour at The Humble Scoop. This creamy and indulgent ice cream comes with QQ black glutinous rice bits that'll remind you of the classic old-school dessert.
Alternatively, try The Kettle Gourmet's Pulut Hitam Popcorn, a purple-tinted snack perfumed with coconut and gula melaka flavours.
If purple rice isn't up your alley, Nutrisoy has other flavours including Oats & Quinoa Soy Milk, High Calcium Soy Milk, and Fresh High Calcium Soy Milk with Almond. Get the limited-edition Nutrisoy Purple Rice Soy Milk across all major supermarkets now!
The Kettle Gourmet Has Popcorn In New Flavours Including Curry Fish Head, And Pulut Hitam
Photos by Melvin Mak.