Obba Jjajang is here at Tanjong Pagar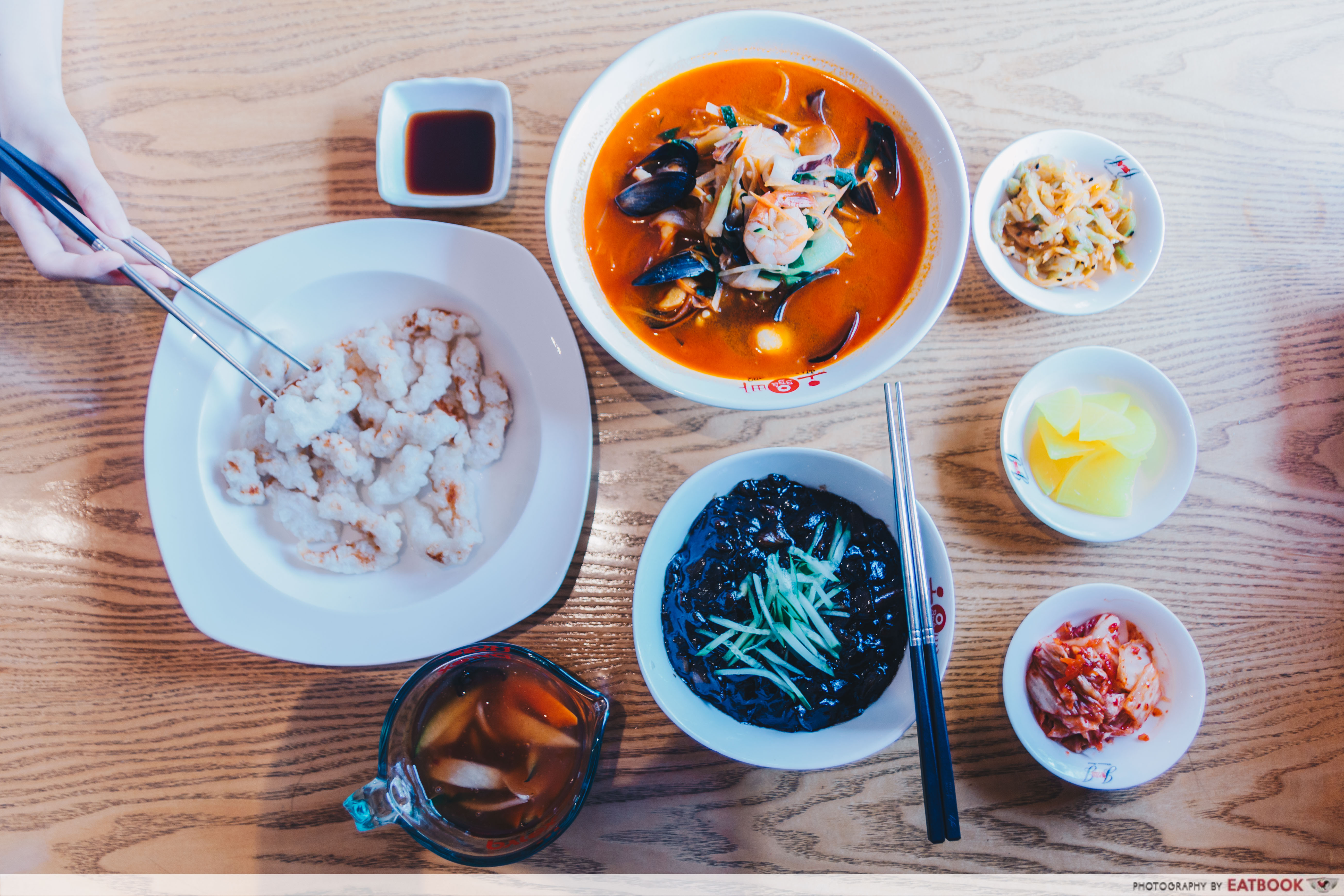 My colleague and I chanced upon Obba Jjajang quite recently. We were planning to eat Korean food, but stumbling across this eatery was purely by accident; we were initially thinking of checking out another Korean restaurant. We walked past this place, starving, and realised it had every dish we were craving for on the menu. What were the odds? Taking a leap of faith, we decided to go inside.
Food at Obba Jjajang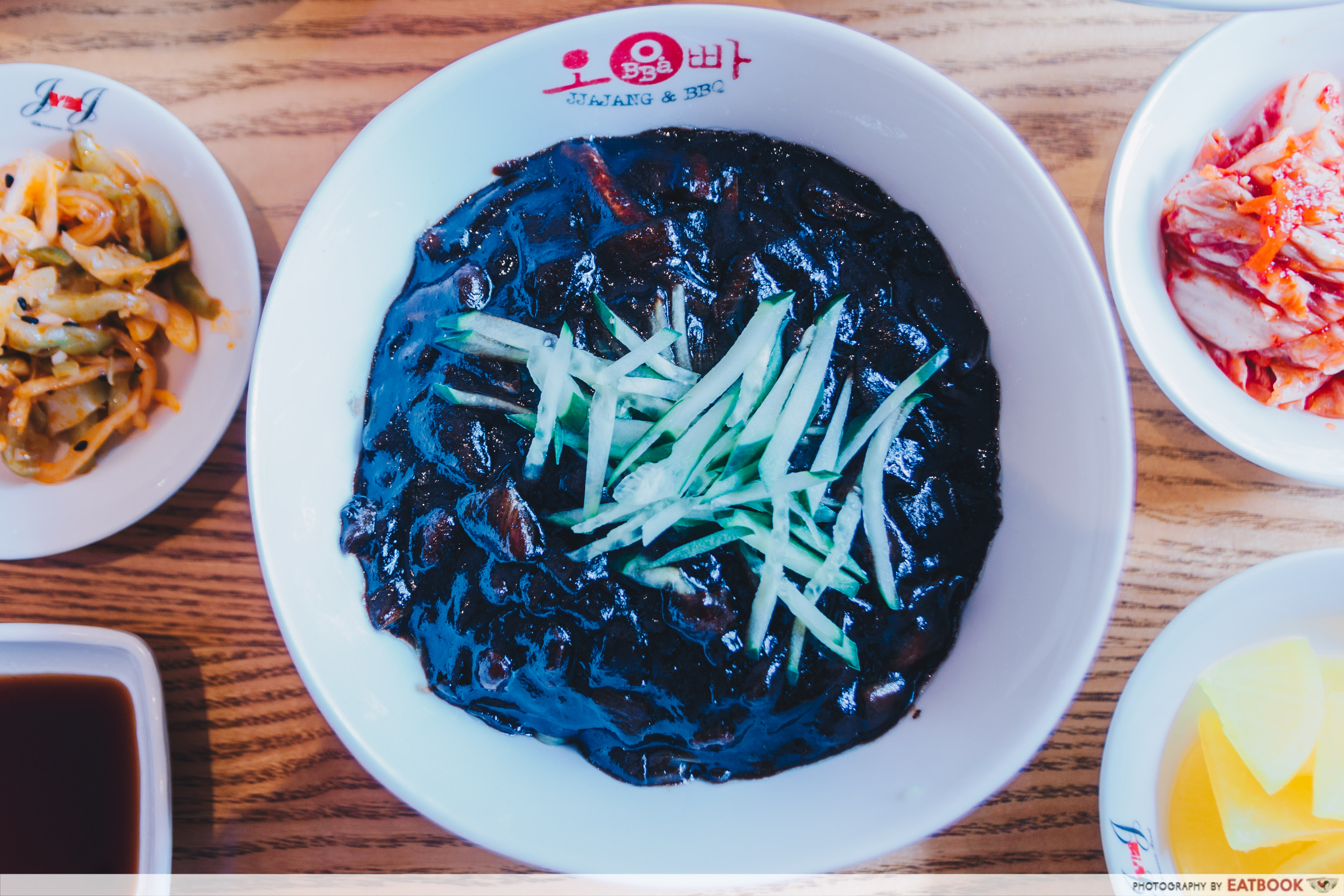 A restaurant with 'jjajang' in its name gave us a sure sign to try their Jjajangmyeon ($12++). Black soybean sauce was ladled over yellow noodles and garnished with refreshing slices of cucumber. You're strongly advised to eat this as soon as it's served. Within five to 10 minutes, the noodles had stuck together to the extent that I was able to stab the whole chunk and flip it over, like a pancake.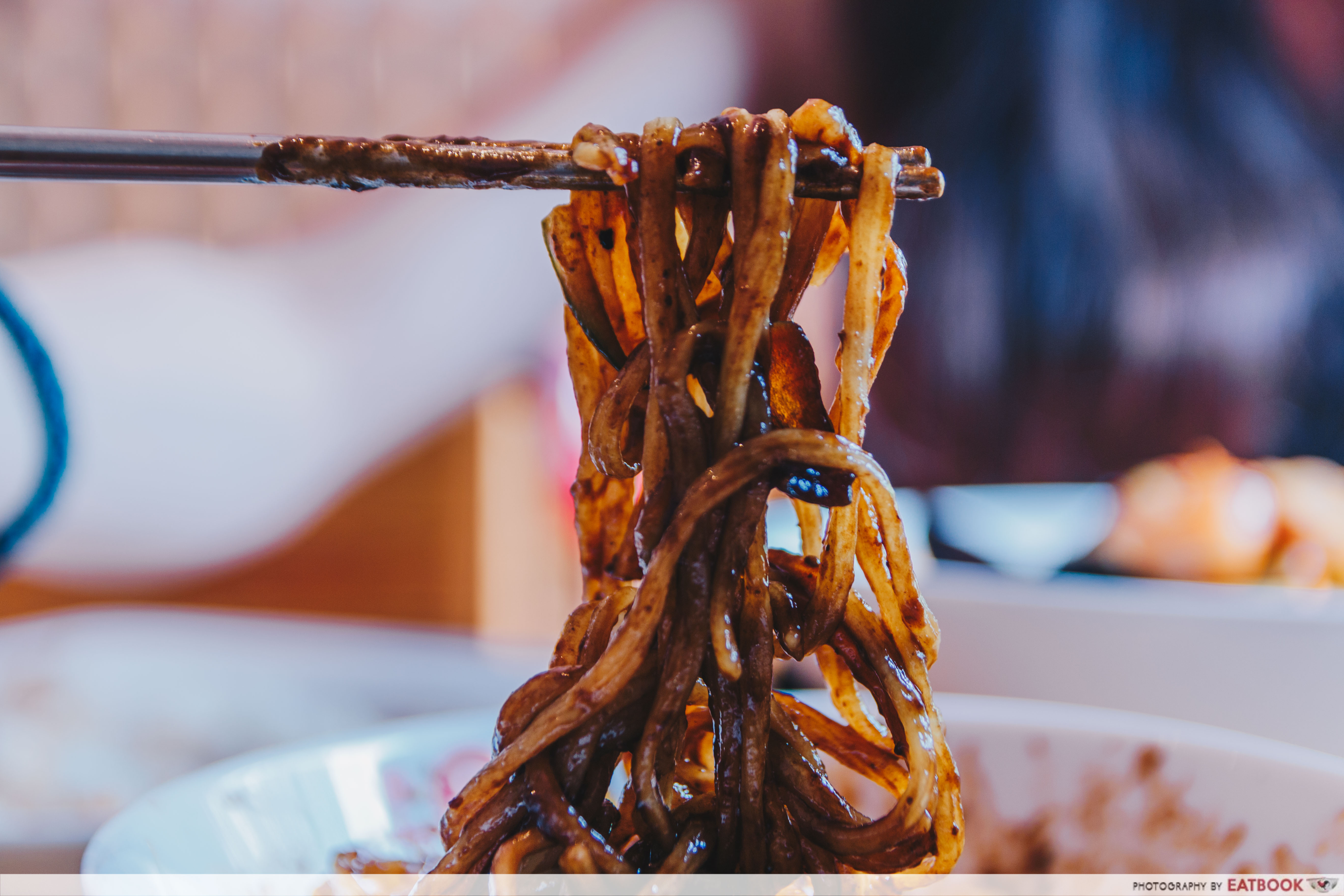 After mixing the noodles up with gravy, I took an eager bite. The savoury sauce contained the strong, bittersweet flavour of caramelised onions. It reminded me of a thicker, more viscous version of French onion soup. There were also little bits of pork inside, adding to the umami. Meanwhile, the noodles were chewy and had a nice spring to them. As taste can be subjective, I found the sauce a little too rich for my liking. Nevertheless, my colleague enjoyed it!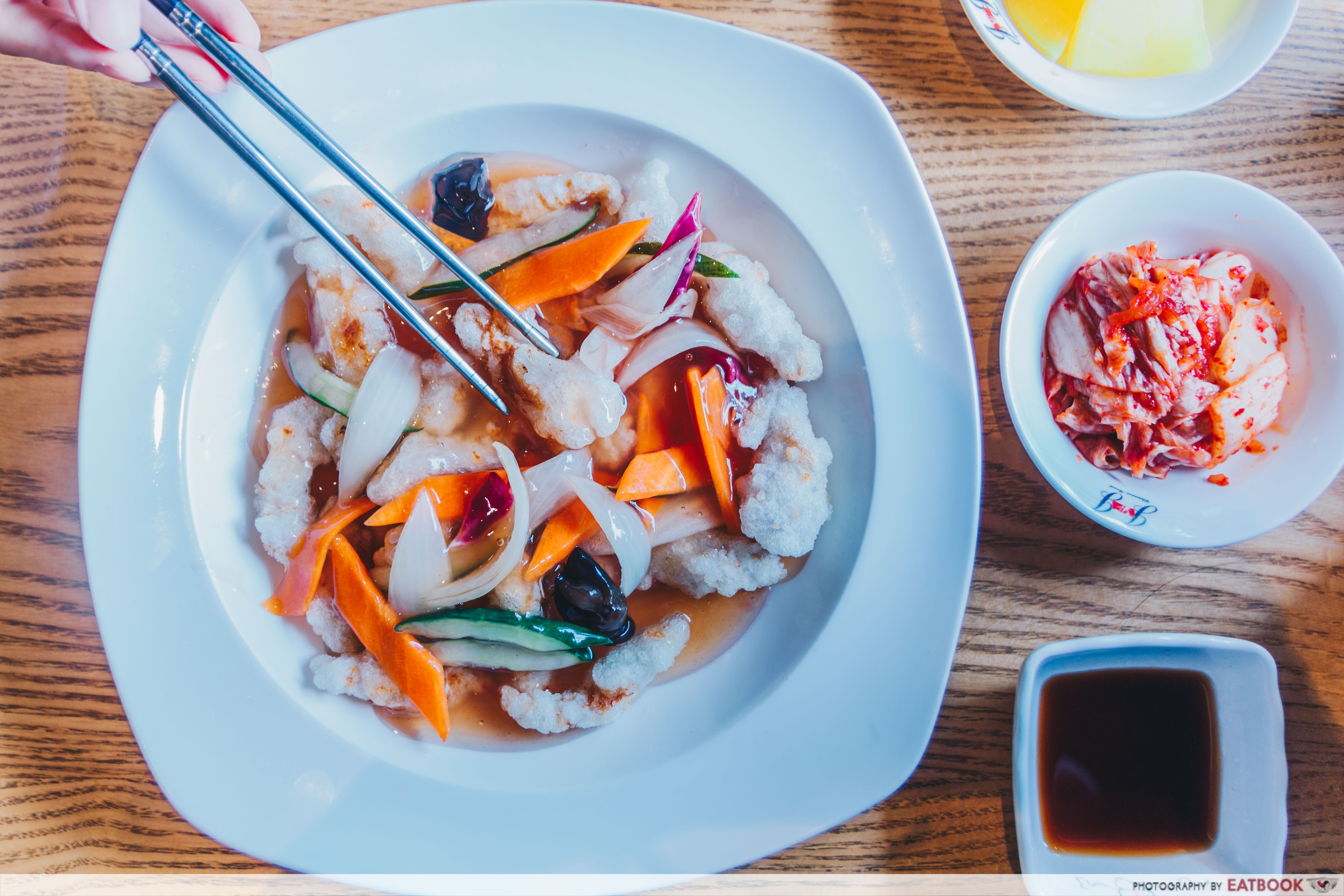 Up next is an interesting dish known as Tangsuyuk ($25++). Tangsuyuk is the Korean take on sweet and sour pork. This dish is labelled as a 'must-try' on Obba Jjajang's menu, so I dug in with all the expectations of getting blown away – or pleasantly surprised, at the very least.
The starchy, sweet and sour gravy was served separate from the pork, in a glass pitcher on the side. I tried and actually liked the pork, even without the gravy! Each piece was coated in a fluffy, light batter, reminiscent of a tiny cloud. The meat within was succulent and seemed to contain a very slight hint of lemon.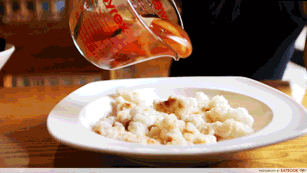 Seizing the opportunity to create some #foodporn, we filmed the luscious drizzle of the gravy as it cascaded down onto the pork. The gravy included vegetable slices such as carrot, onion and cucumber. Nothing much stood out to me about the gravy, apart from the fact that it was less sweet and more sour.
Overall, this dish was decent, but a tad expensive. Sure, you can get this if you really love sweet and sour pork. However, I'd rather direct you to the nearest zi char stall instead. It wouldn't be too far off in flavour. Most importantly, it would cost you a lot less.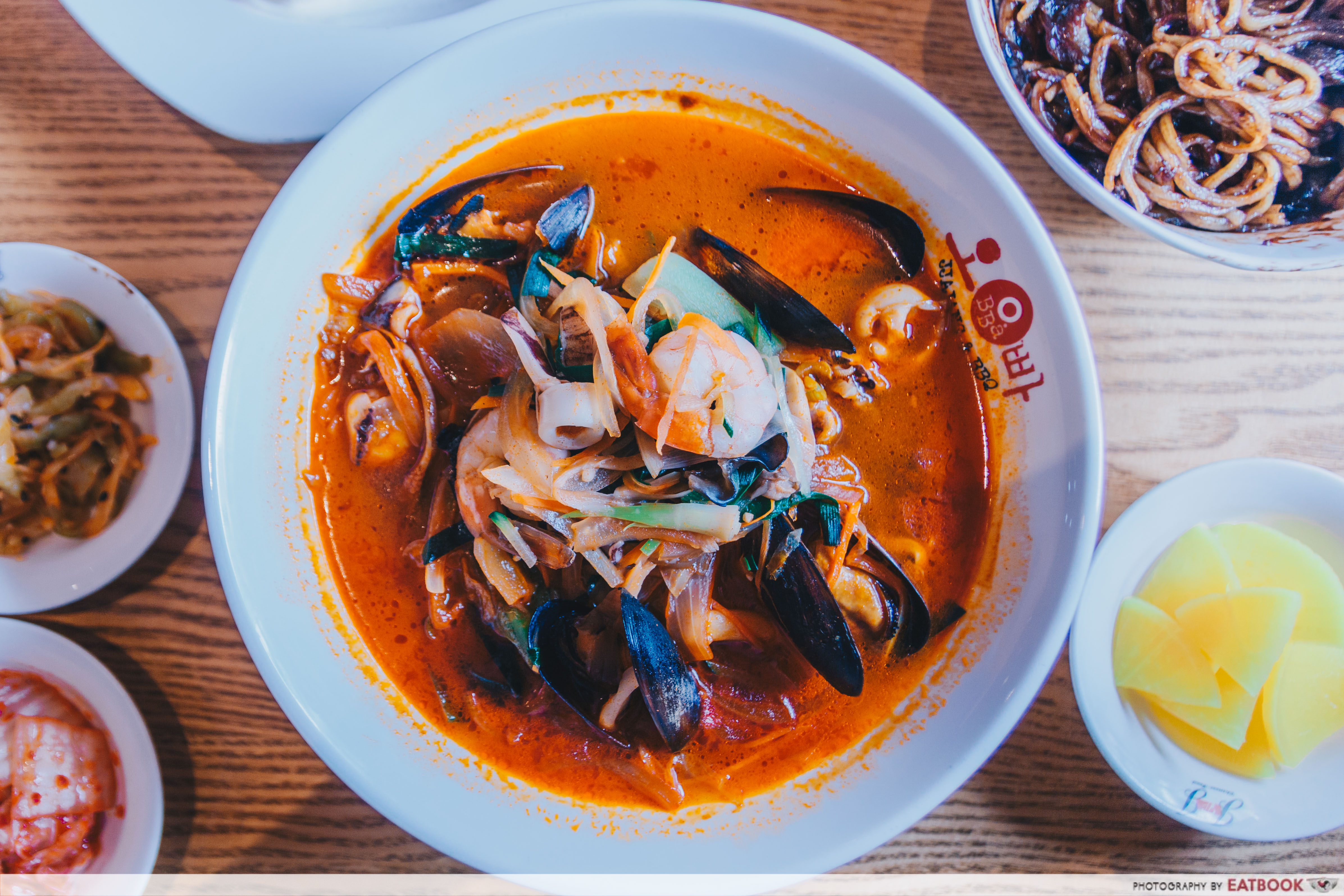 Taste the ocean in a delectable bowl of Jjamppong ($13++). Jjamppong is a popular Chinese-Korean seafood noodle dish. As the Koreans are well-known for their high spice tolerance, it is no surprise that this dish is commonly served spicy. Once again, I'd suggest you eat this dish quickly as our noodles hardened fast.
I would like to add that this dish and the jjajangmyeon earlier are perfect for sharing. The portion sizes are – insert Donald Trump voice – huge.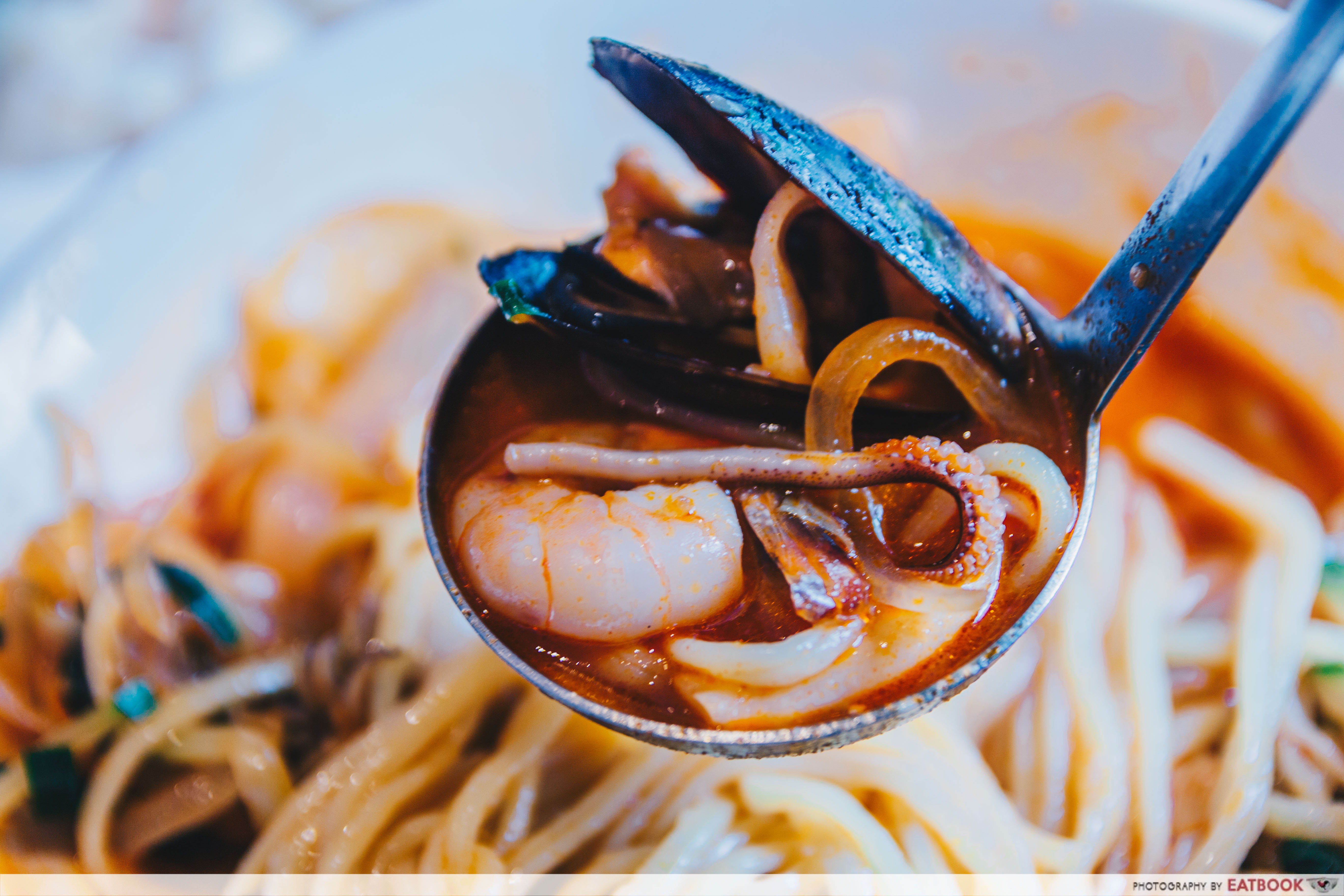 Our Jjamppong came with seafood such as prawns, mussels and squid, which was fresh and chewy. The noodles on the other hand, was the same kind as the one provided in our Jjajangmyeon.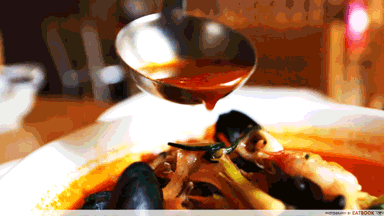 Having recently dined at Nipong Naepong, a new jjamppong speciality restaurant at JEM, I had a pretty distinct impression of what to expect.
The soup was shiok. The spiciness wasn't the numbing kind. Instead, it left a pleasant, sizzling feeling on my tongue. I also liked the briny taste from the simmering of the mussels in the pork-based soup. Although I would ultimately agree that Nipong Naepong has a richer broth, this place doesn't fall too short and it's cheaper as well.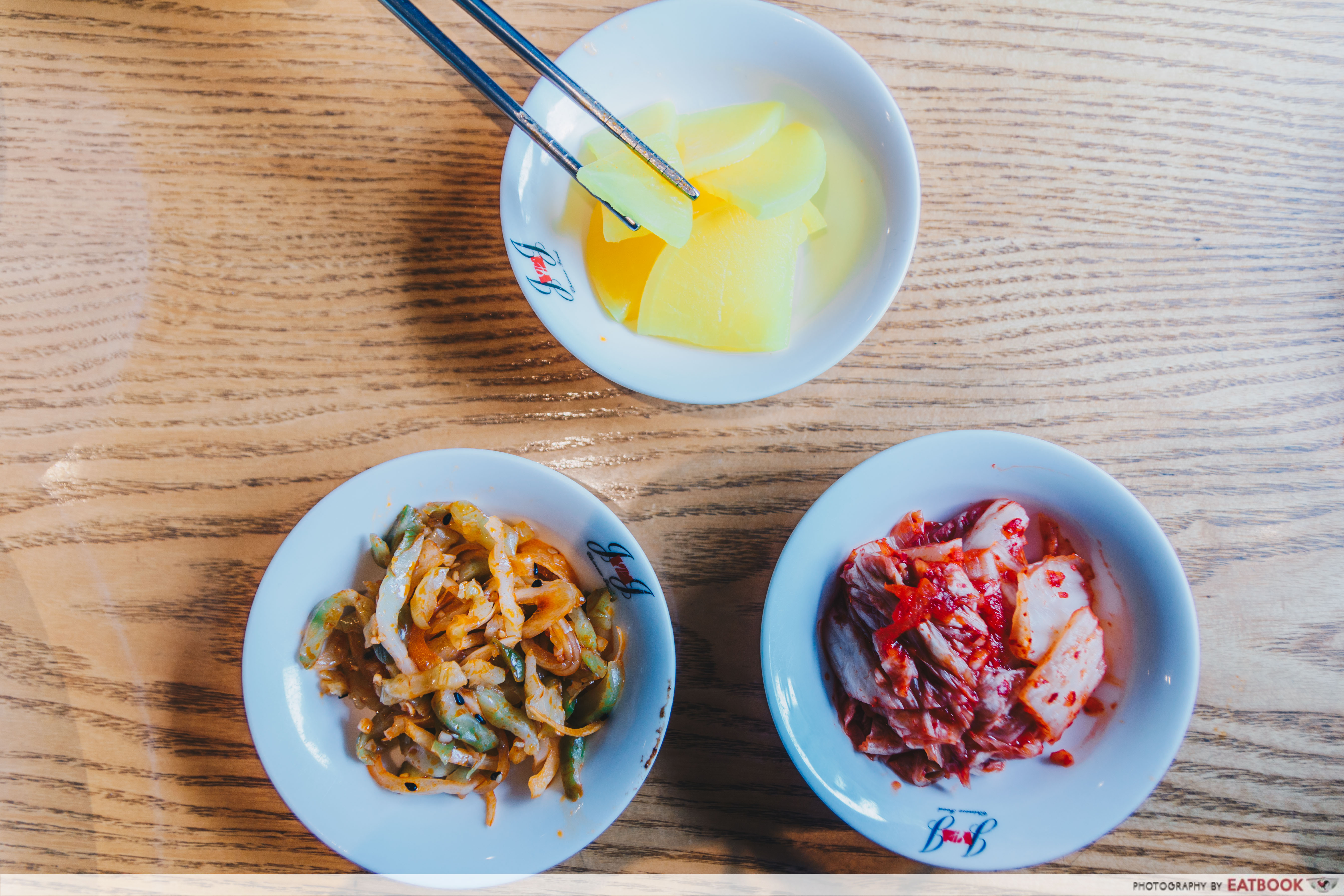 You can get all the dishes mentioned a la carte. In our case, we chose the set meal, which came with all three dishes – Jjajangmyeon, Tangsuyuk and Jjamppong, at $45++. We were also served three banchan dishes: kimchi, yellow radish and preserved vegetables.
Ambience at Obba Jjajang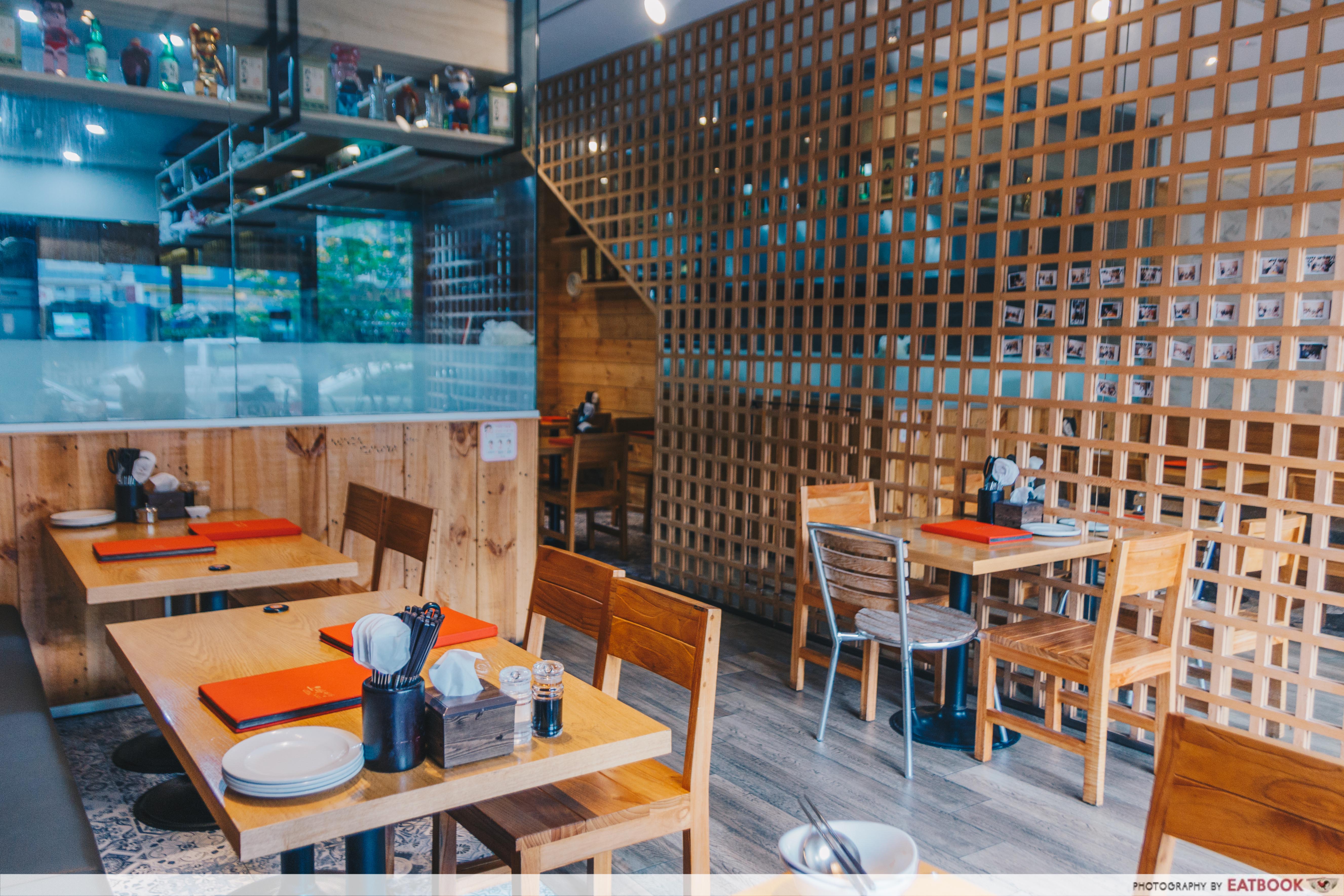 The servers were extremely on the ball. Our food was served to us mere minutes after placing our order. But that could have also been because we were one of the few customers around. Despite the sounds of the staff bustling about in the kitchen at the back, the lack of patrons in the dining area gave the place a very serene vibe. The wooden furniture also made the place appear more homely. All in all, our dining experience was a comfortable one.
This place opens till 3am, so it makes a great spot for supper with friends as well.
The verdict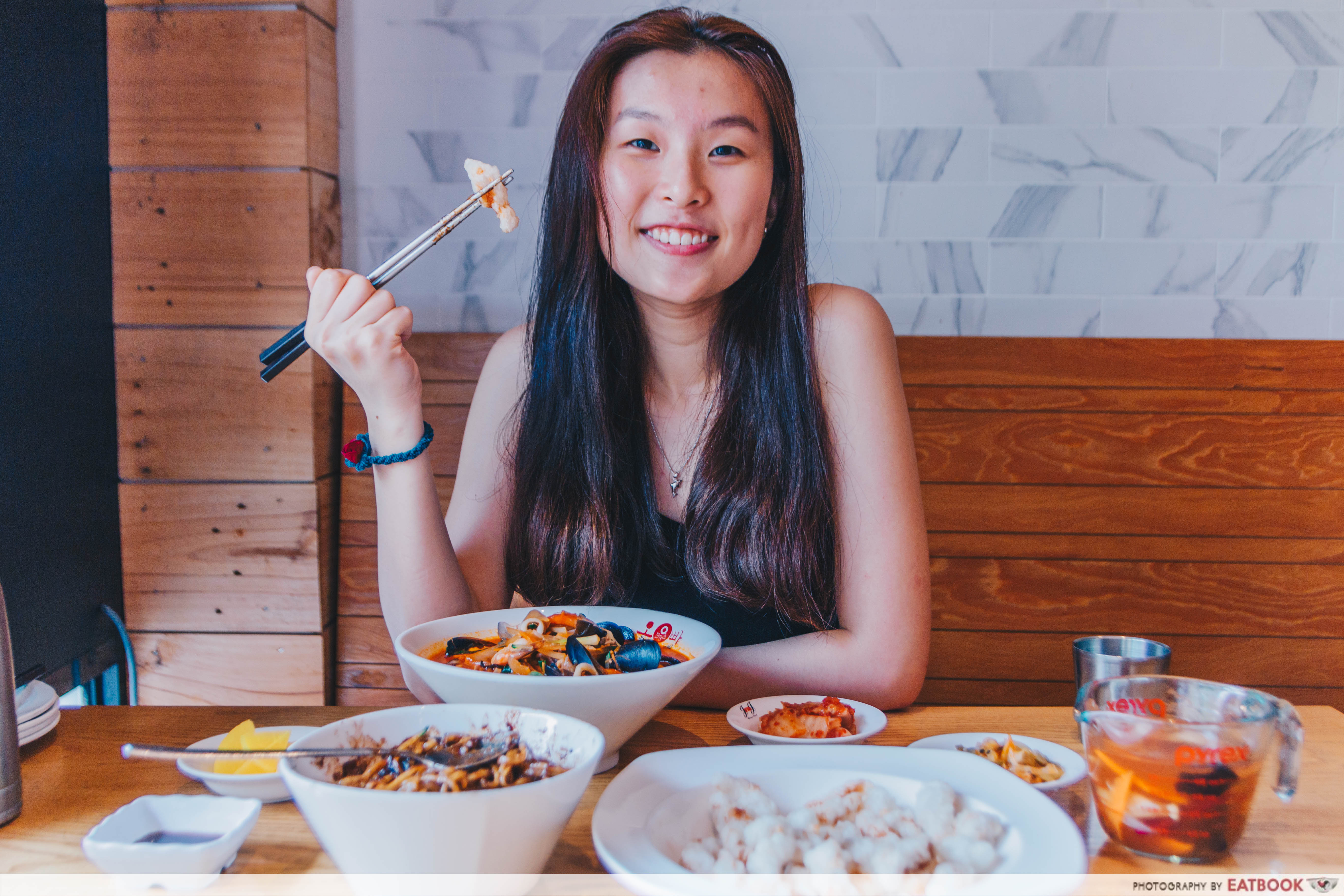 Obba Jjajang offers hearty Korean fare, but the price may turn some away. In my opinion, you could always get your fix of Korean cuisine at a more affordable cost elsewhere. I'd recommend coming here only with a big group of friends, so you guys can share more things and then split the bill.
Address: 77 Tanjong Pagar Road, Singapore 088498
Opening hours: Daily 11:30am to 3am
Tel: 6221 8254
Website
Obba Jjajang is not a halal restaurant.
This is an independent review by Eatbook.sg.
Obba Jjajang Review: Korean Jjajangmyeong Spot That Opens Till 3am Daily
Summary
Pros
– Generous portions
– Speedy service
– Convenient location
Cons
– Expensive
Recommended dishes: Jjamppong ($13++)
Opening hours: Daily 11:30am to 3am
Address: 77 Tanjong Pagar Road, Singapore 088498