Popular Offee Cafe in JB opens till 12am daily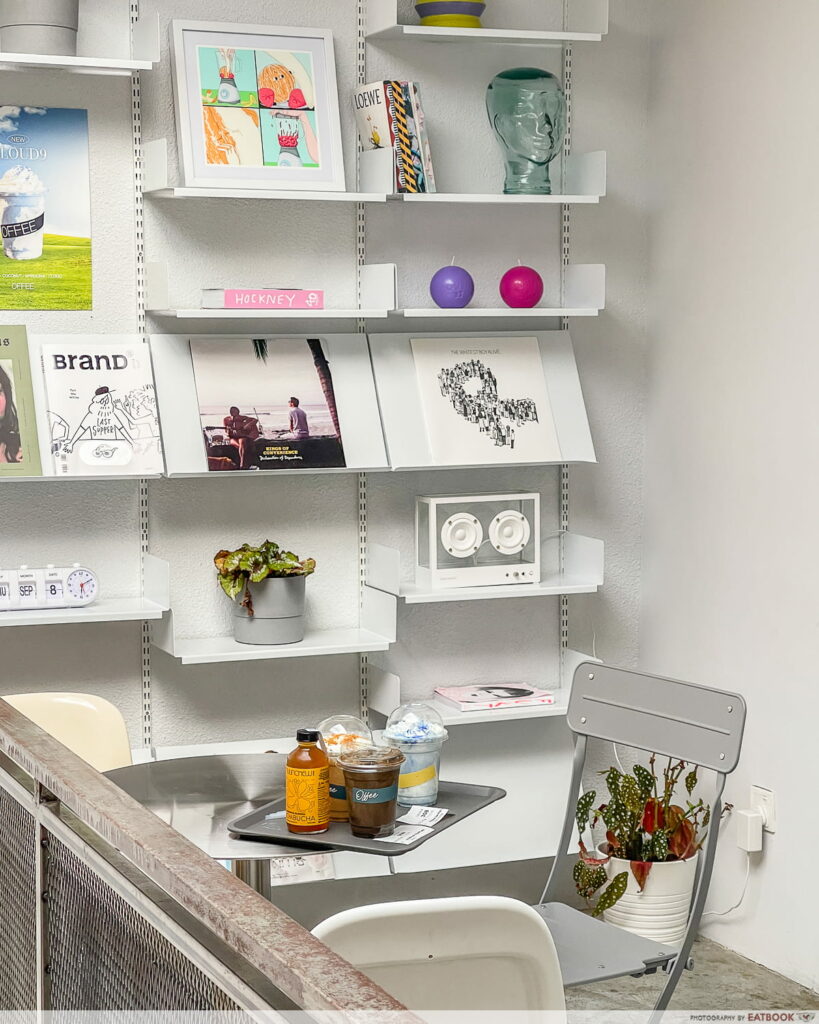 If you're looking for a quick getaway, consider heading across the border, where you'll find a plethora of cafes in JB worth exploring. One of which is Offee Cafe, an aesthetically pleasing, two-storey coffee spot that's a mere 10-minute drive from the Johor Bahru checkpoint.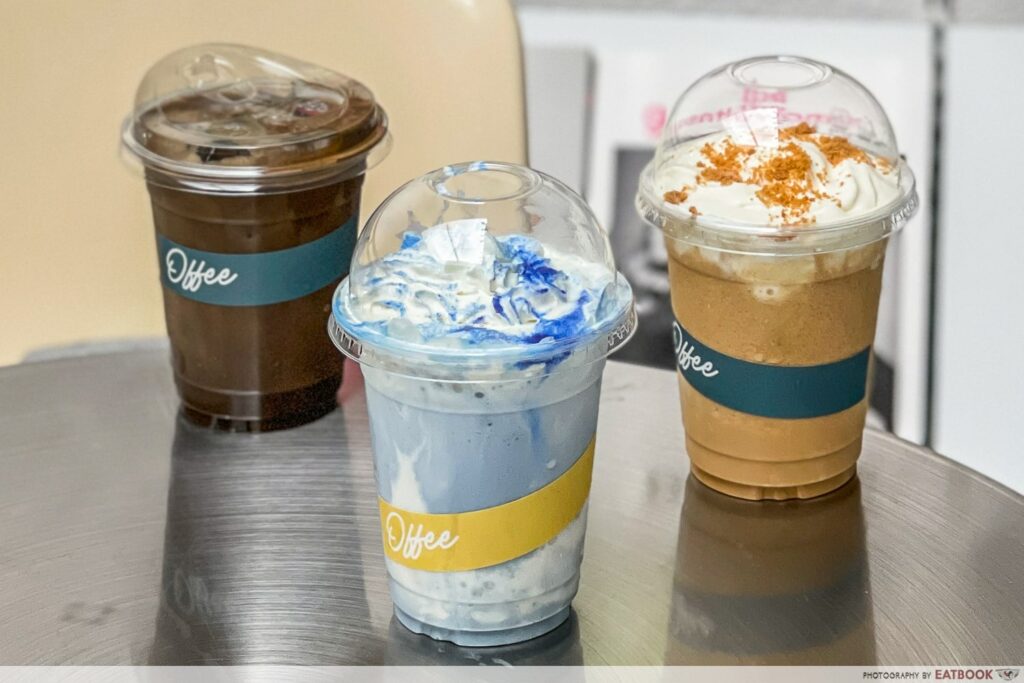 The drinks menu is pretty extensive, ranging from barista-brewed coffee to ice-blended beverages and a whole lineup of matcha-infused concoctions. Popular coffee options include Biscoff Latte (RM14/~S$4.30) and Spanish Latte (RM12/~S$3.70), the latter of which infuses condensed milk into hot espresso.
Matcha and hojicha fans will also be pleased with the selection here, with interesting pairings such as Hojicha Orange Juice (RM15/~S$4.60) and Matcha Tonic (RM12/~S$3.70).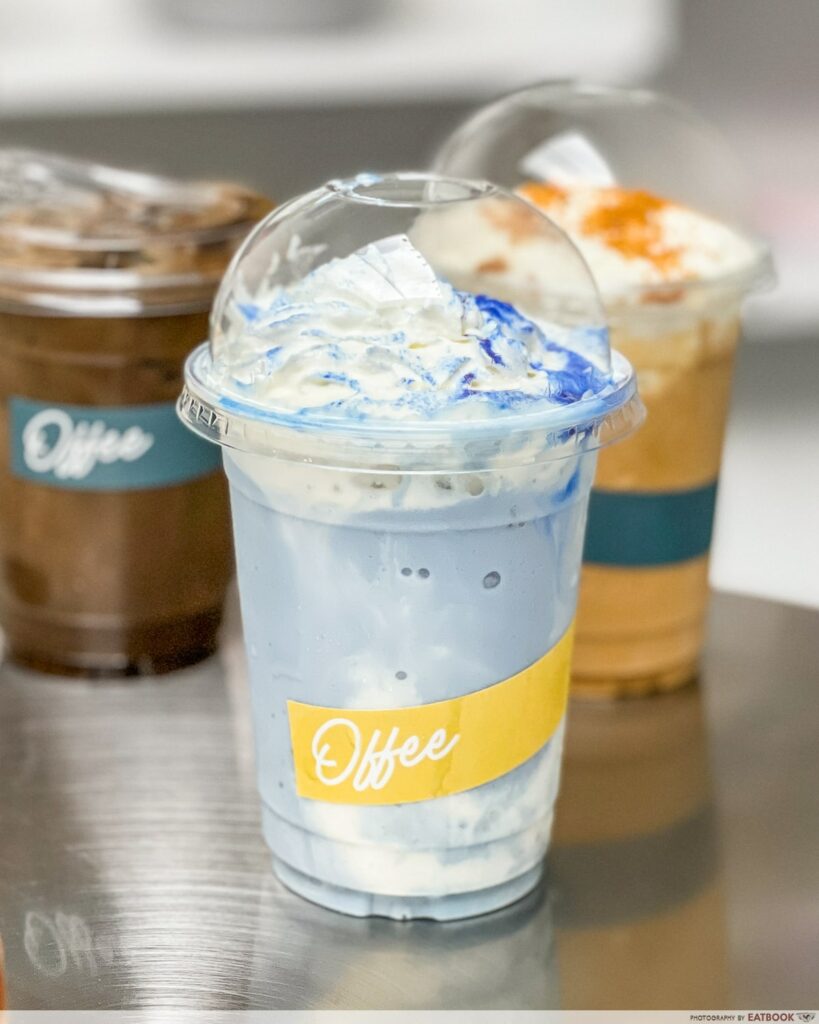 The Cloud9 (RM18/~S$5.60), which comprises banana, coconut, and blue spirulina, is another signature drink. This healthy beverage is thick, smooth, and creamy, with just the right amount of sweetness from the fruits and earthiness from the superfruit.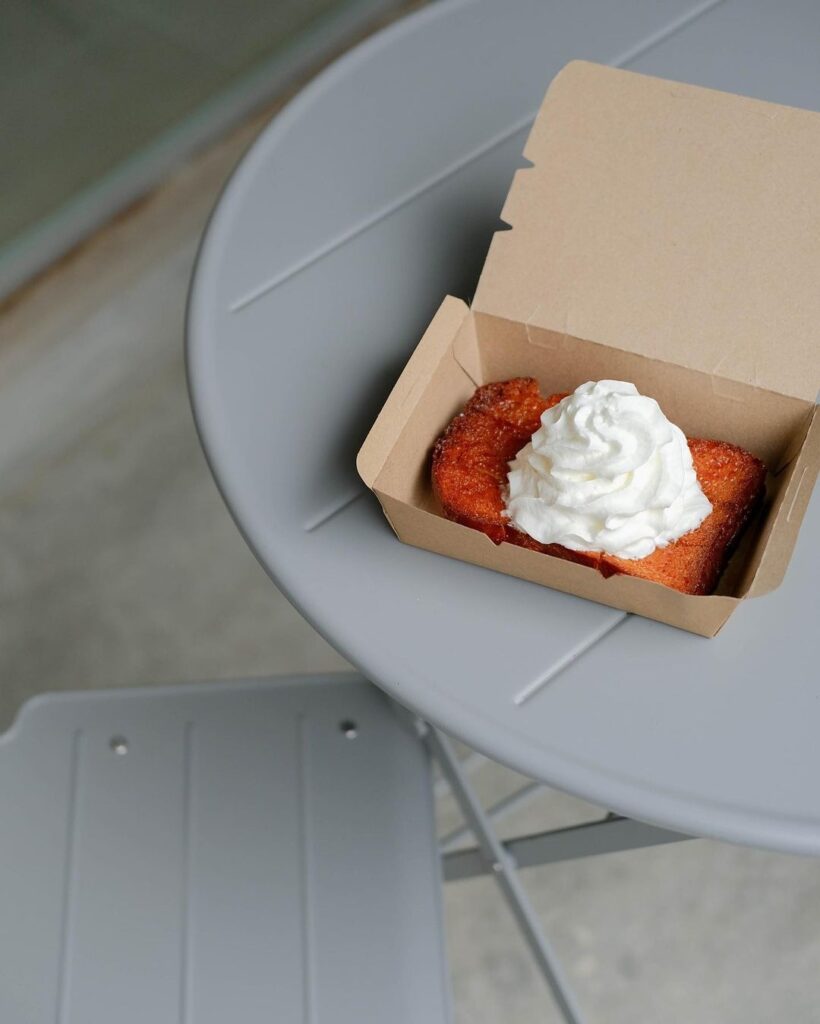 Image credit: @offeecafe
If you're feeling peckish, Offee Cafe has a small range of toasts, including the Honey Butter Brioche Toast (RM12/~S$3.70) and Biscoff Brioche Toast (RM16/~S$5). There's also Truffle Grilled Cheese (RM18/~S$5.60) and Beef Bacon Grilled Cheese (RM18/~S$5.60) for those who prefer savoury fare.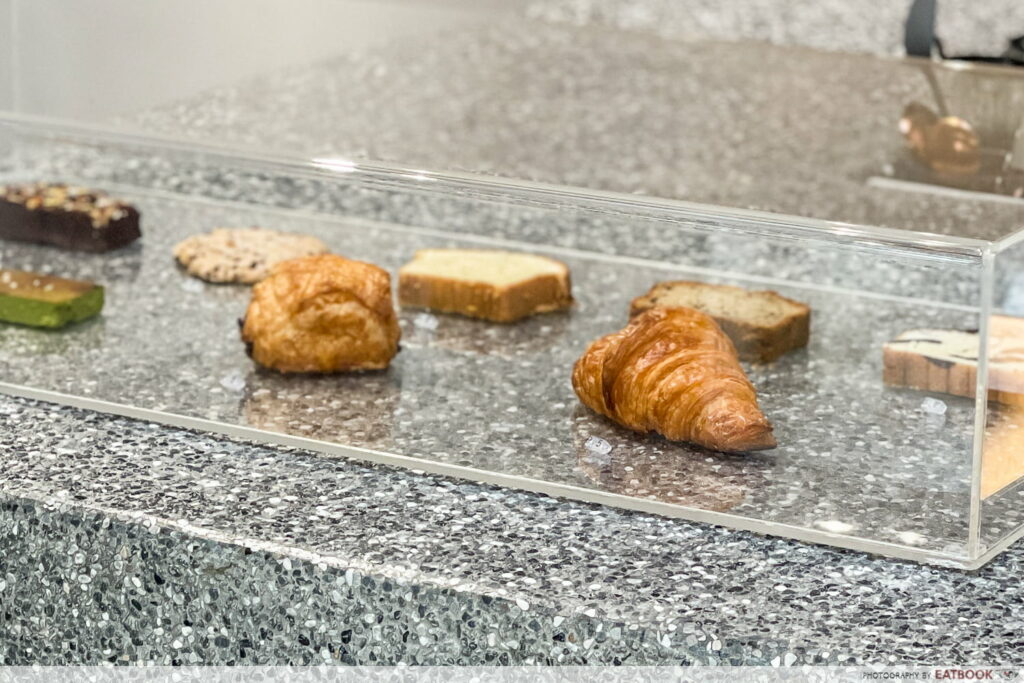 Otherwise, head to the glass display at the counter to order your favourite bakes, including Croissant (RM9.50/~S$3), Lemon Cake (RM9/~S$2.80), and Brownie (RM10/~S$3.10).
Offee Cafe is open till 12am every day, so you can pop in for a late-night caffeine fix!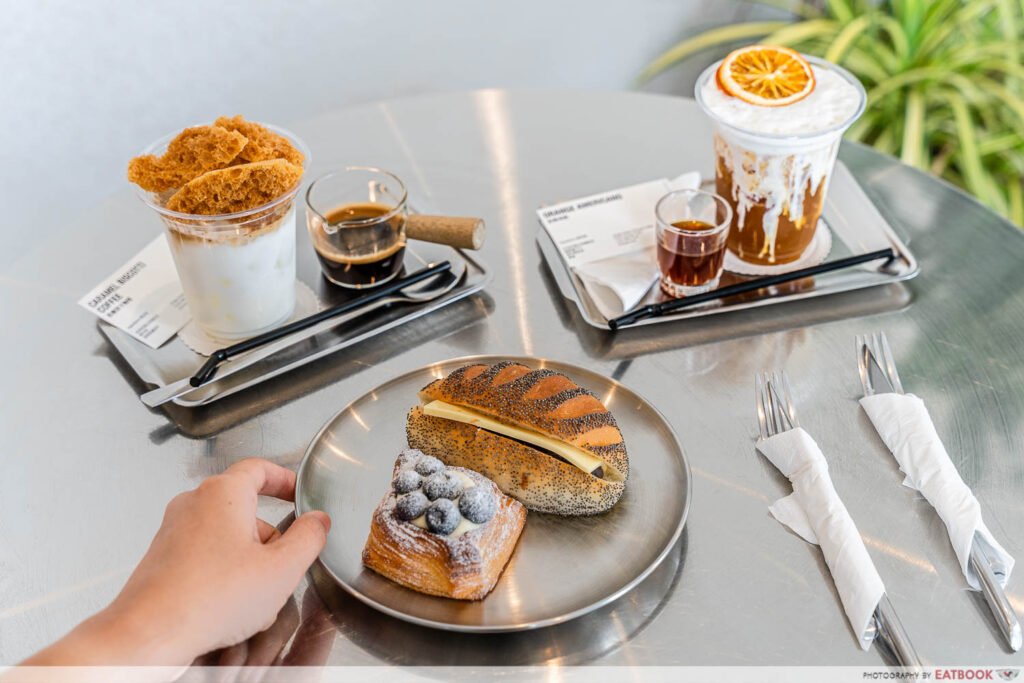 Another stunning cafe in JB that's worth visiting is Space Cafe, located near KSL City Mall. This aesthetic cafe serves a wide range of caffeinated drinks, including a sweet Caramel Biscotti Coffee (RM18+/~S$5.80+), alongside freshly baked pastries. Alternatively, head to one of these JB zi char places for a full-on feast!
Address: 30, Jalan Dhoby, Bandar Johor Bahru, 80000 Johor Bahru
Opening hours: Daily 8am to 12am
Website
Offee Cafe is not halal-certified but uses no pork or lard.
10 JB Zi Char Places Worth Crossing The Causeway For, Including Chao Ta Bee Hoon And Fish Head Curry
Photos taken by Chiara Ang and edited by Tan Zi Hui.
This was an independent visit by Eatbook.sg
Featured image adapted from @conniesimplelife and @offeecafe