1-for-1 dishes at Old School Delights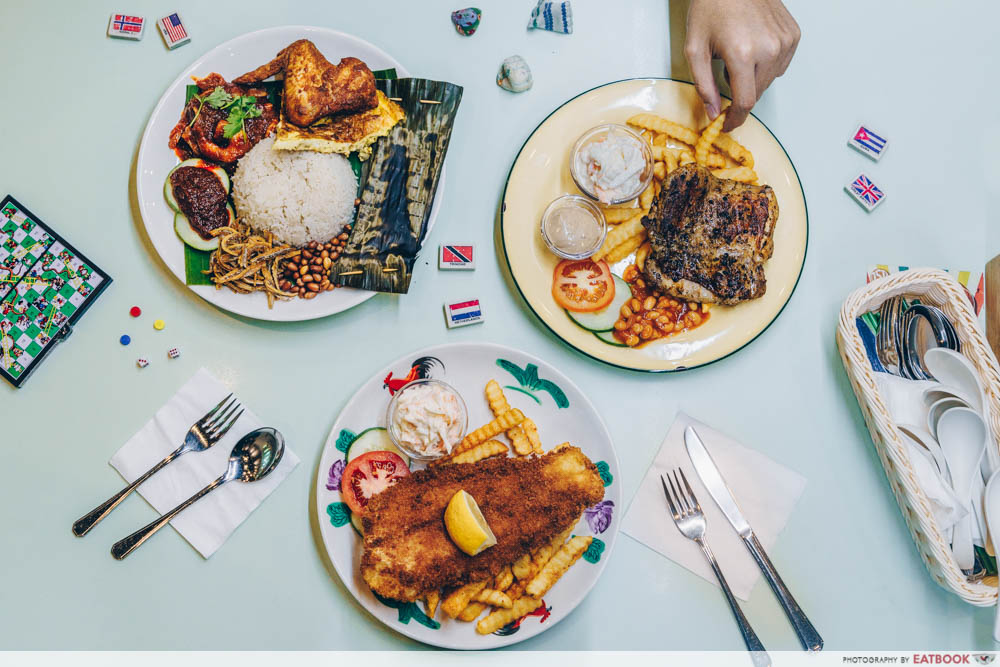 August is set to be an exciting month at Old School Delights, with a 1-for-1 promotion on three of their main dishes. Available on weekdays, except for public holidays, the promotion is valid from 5pm onwards until 31 August 2019.
Their Nasi Lemak Supreme, Old School Grilled Chicken Chop, and Fish & Chips are the mains available for this promotion, with the free dish being of lower or equal value as the highest-priced dish.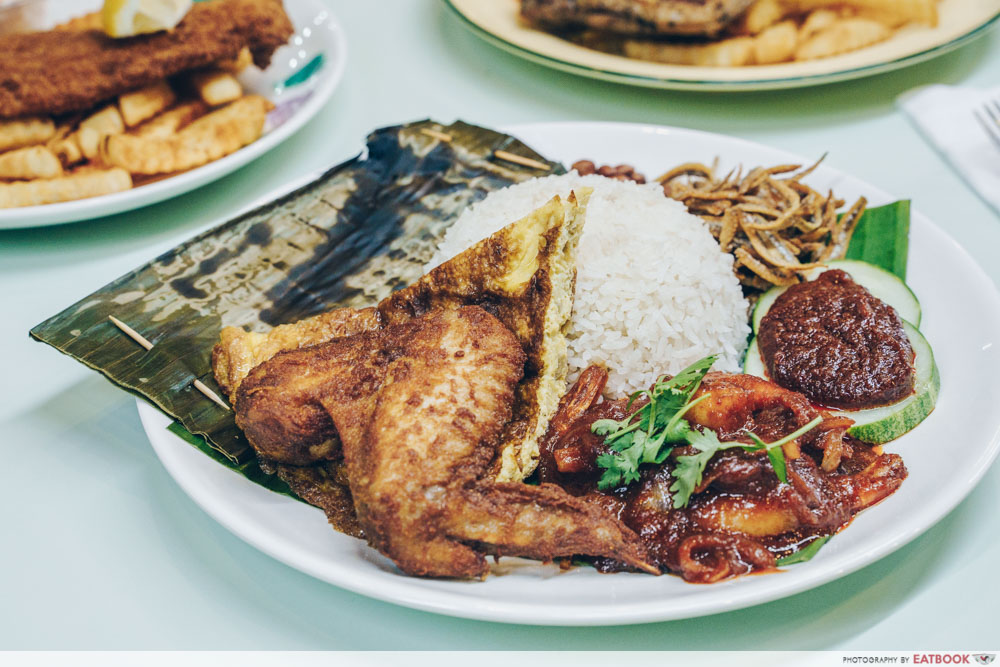 We liked their Nasi Lemak Supreme ($10.80+), which comes with a deep-fried chicken wing, grilled otah, sambal prawns, omelette, ikan bilis, and a dollop of their savoury house-made chilli.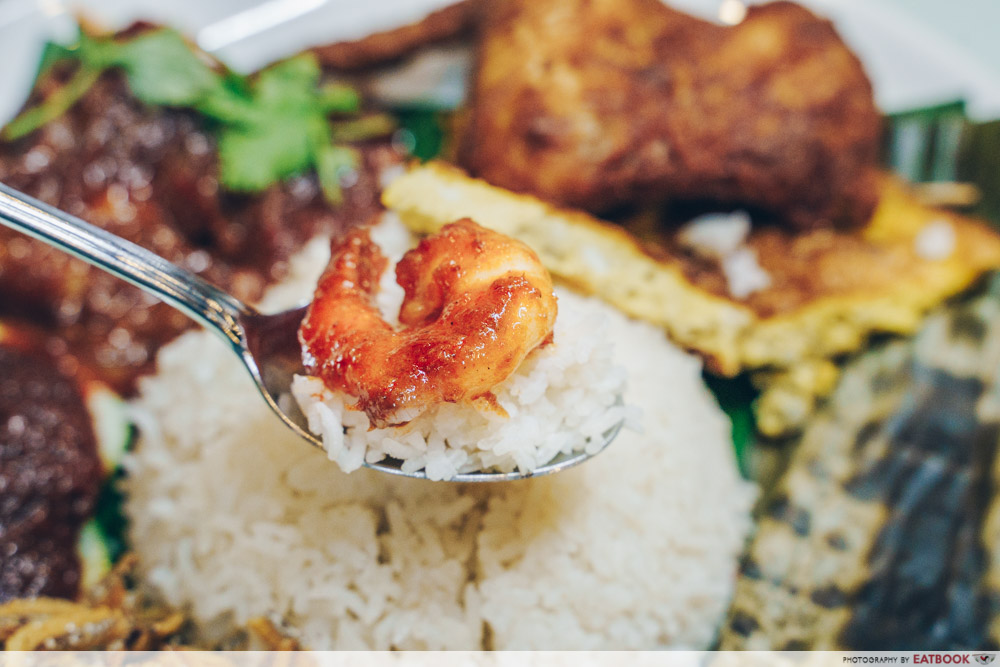 The coconut rice is infused with fresh coconut milk and pandan leaves, resulting in fragrant and aromatic grains. Combining the fluffy and light coconut rice with the slightly sweet sambal chilli also gives a nice blend of sweet and milky flavours.
Fusion Western Review: XXL Halal Salted Egg Yolk Chicken Cutlet At Sembawang
The chicken wing is also prepared the old-school Malay way, packing a piquant ginger-garlic marinade that goes well with its tender and succulent flesh.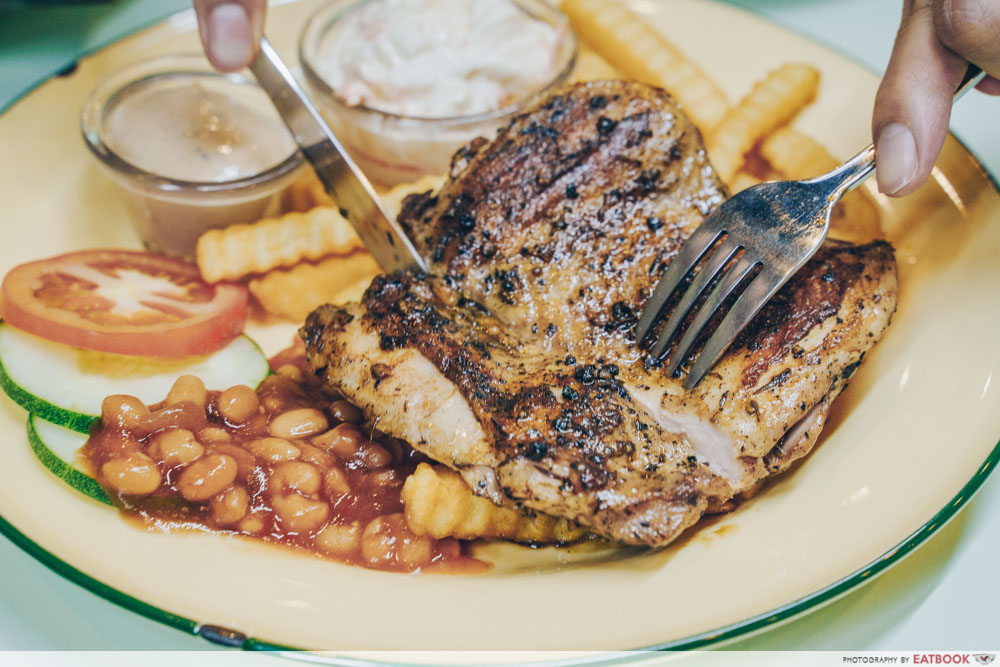 While it's called Old School Grilled Chicken Chop ($12.90+), the method for preparing this classic is hardly old-school at all. A whole boneless chicken thigh is packed with herbs and spices, before being sous vide. It's then quickly seared on the griddle to give a nice golden-brown crust.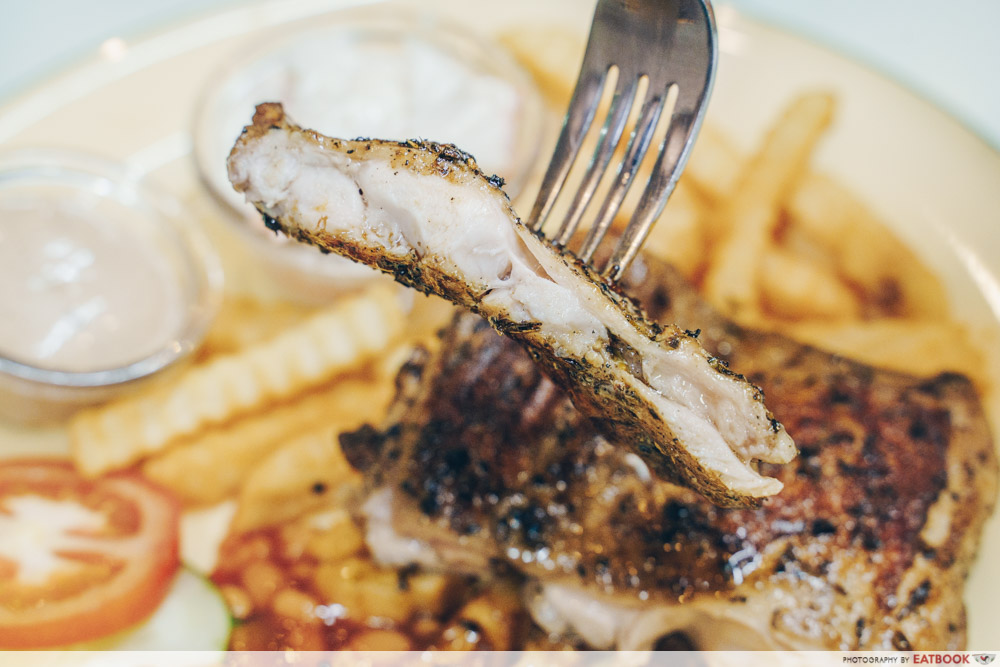 This two-step cooking process means that the meat isn't dried out by the harsh pan-frying process, staying nice and juicy instead. It also comes with old-school crinkle-cut fries, making this meal a real nostalgic experience.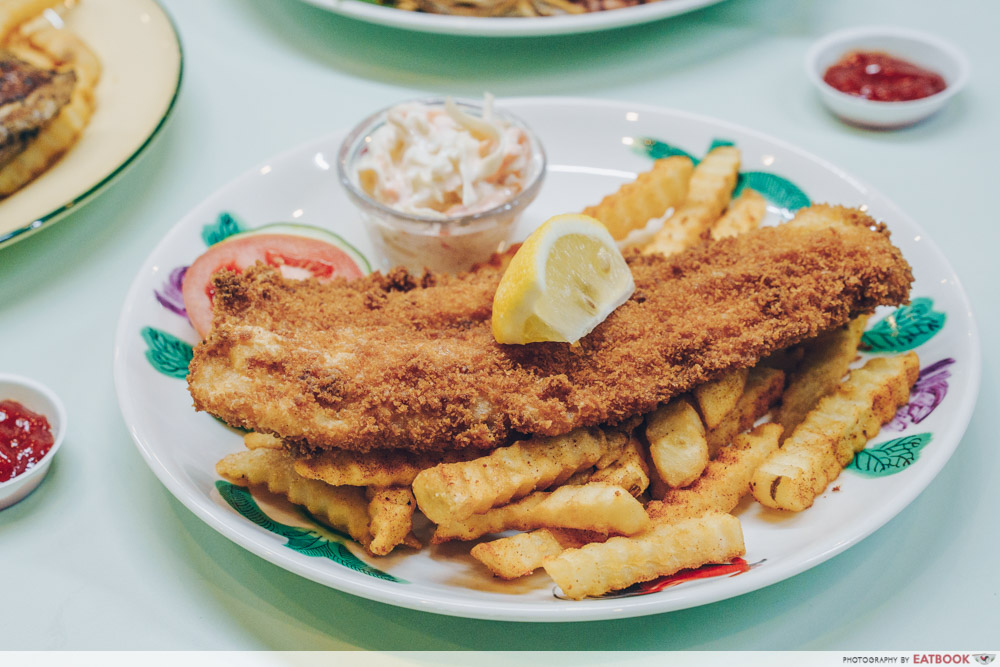 The Fish & Chips ($14.90+) features an entire whole fillet of dory fish that's classically battered in a traditional breadcrumb mixture. This dish is also accompanied by a generous heap of fries and coleslaw.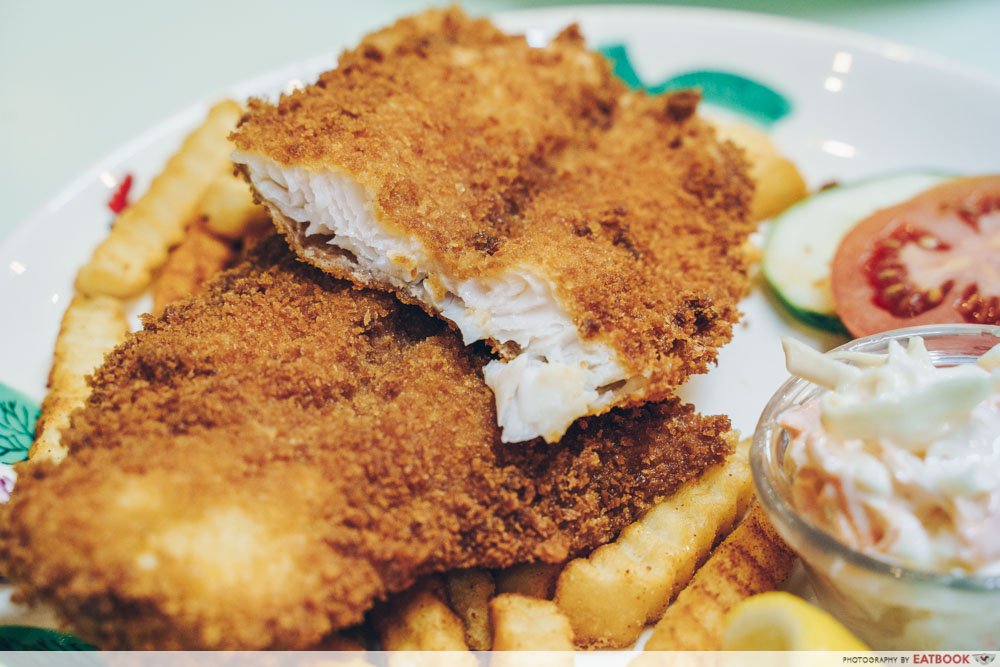 The fish is cooked just right, with a moist and flaky flesh that's encased in a flavourful crust. The fries here are also lightly dusted with paprika, giving a slight breath of sweet spiciness.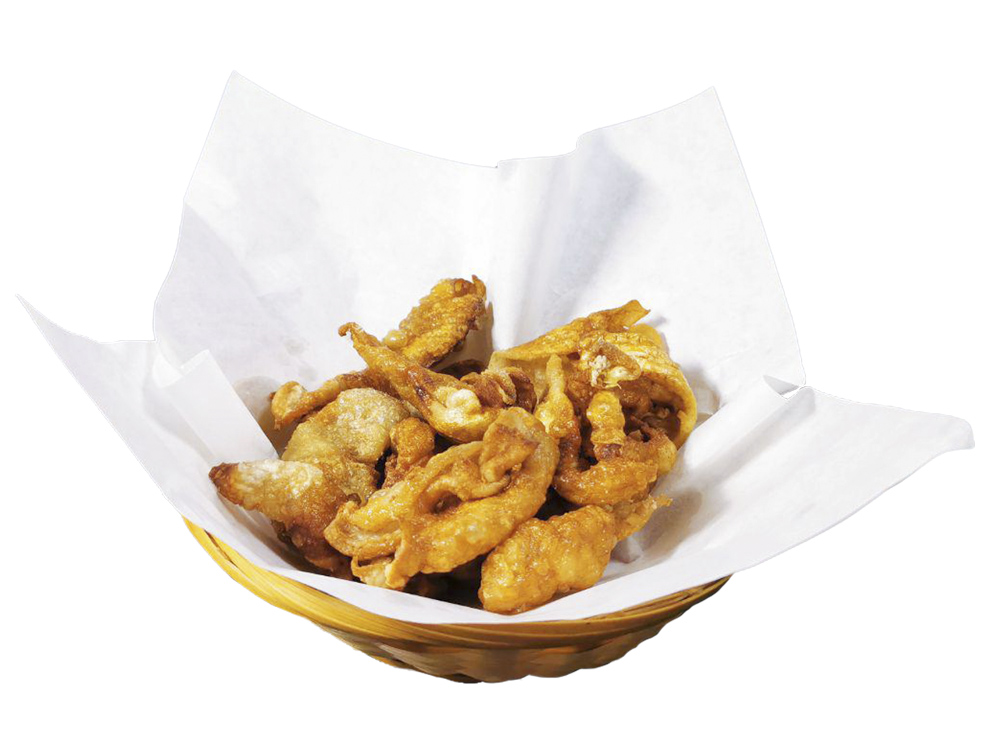 The restaurant is also offering a seasonal menu item that's only available with an order of the 1-for-1 promotion— Fried Chicken Skin ($2+). Each serving nets 300g of crunchy goodness, making it a great dish to share around with a friend or two.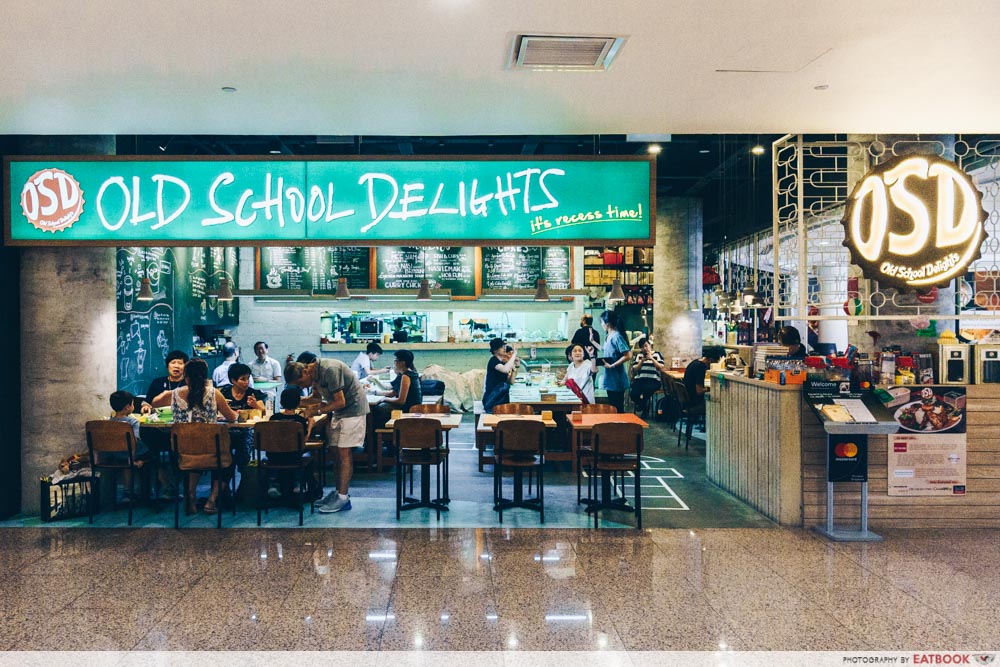 For those who're new to Old School Delights, this nine-year-old eatery was started by a Hainanese family who wanted to share their time-honoured family dishes with everyone. 
Their dishes are traditionally prepared in-house and do not include any added MSG. It's also worth noting that they painstakingly prepare their sambal paste and curries from scratch every morning.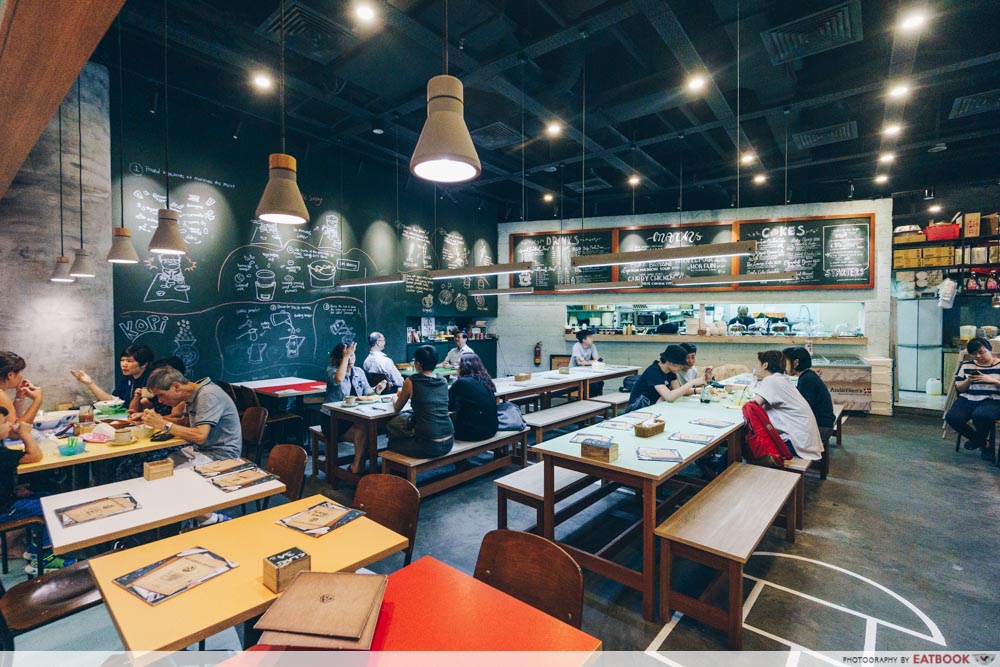 Located at Esplanade Mall, this cosy store has a beautifully decorated interior filled with various nostalgic cues such as chalkboards and wooden classroom furniture that take us back in time.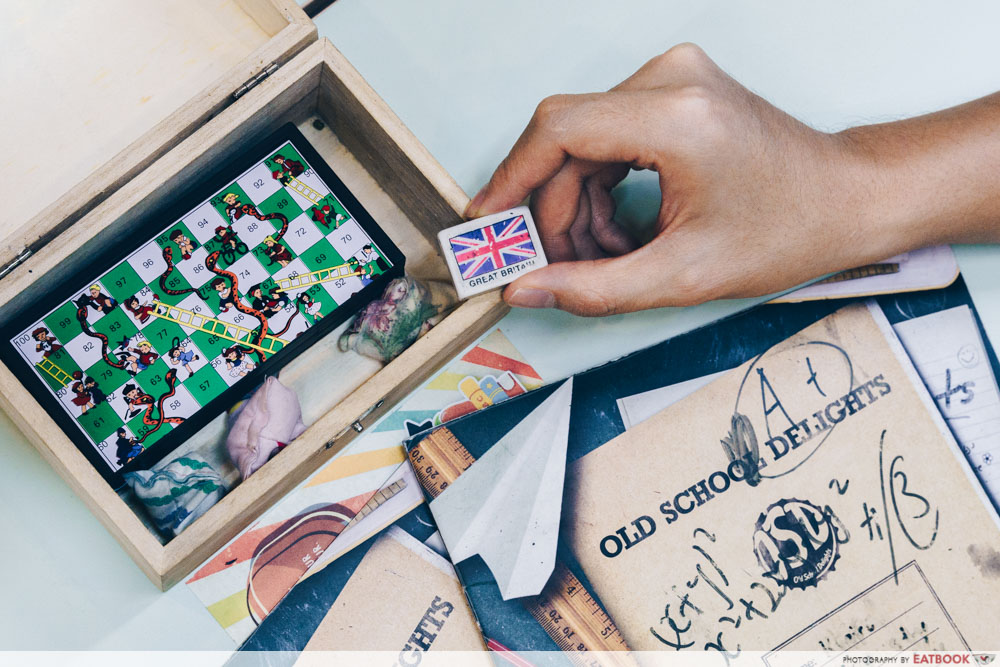 It's also full of interesting knick-knacks such as five stones, snakes and ladders, and my personal favourite—country erasers. 
With an irresistible 1-for-1 deal and the allure of deep-fried chicken skins, Old School Delights is definitely a place worth checking out. Make sure to bring along a friend or the entire family to experience a trip down memory lane here.

6 Western Food Stalls At Kopitiams Or Hawker Centres With Huge Portions Under $7
Address: 8 Raffles Avenue, #02-25, Esplanade Mall, Singapore 039802
Opening hours: Daily 12pm to 10pm, last order at 9:30pm
Tel: 6909 3507
Website
Photos taken by Pichan Cruz, edited by Tan Wen Lin.
This post is brought to you by Old School Delights.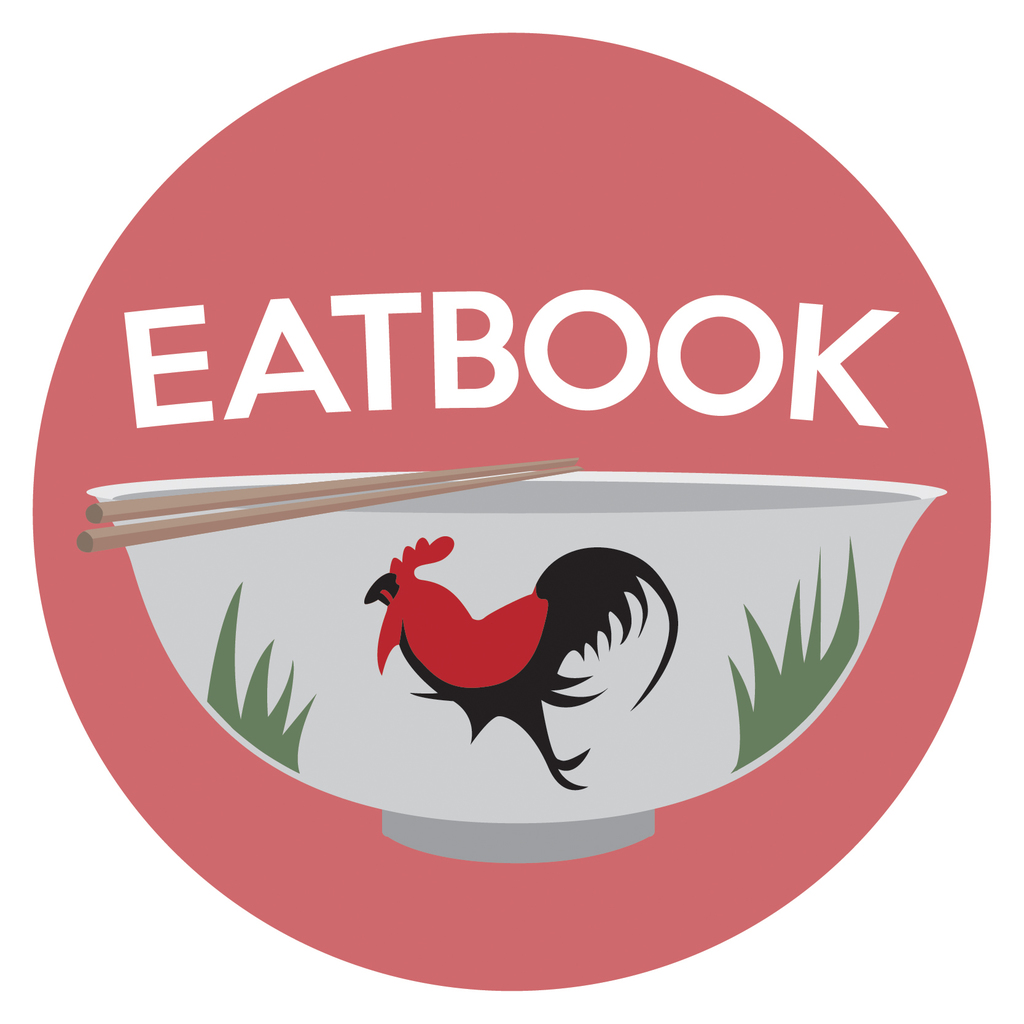 Drop us your email so you won't miss the latest news.