Old Village at Tanglin Halt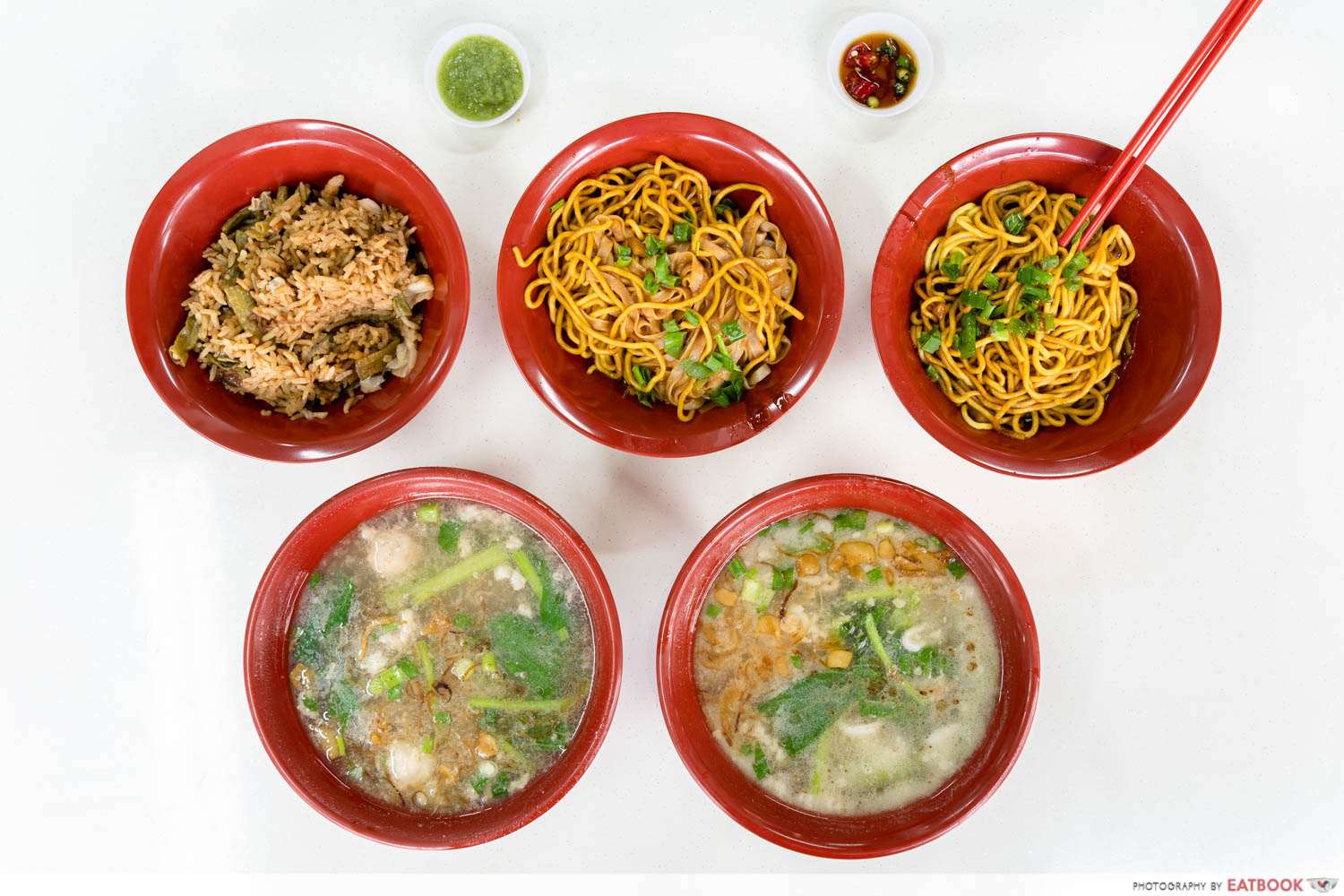 There's no doubt that Malaysia does their noodles well. If there's one thing I miss about going across the border, it's sinking my teeth into a good bowl of Malaysian-style dry noodles, such as kolo mee. Tucked in the quaint neighbourhood of Tanglin Halt at Commonwealth, Old Village has garnered a fair amount of media attention for its authentic KL-style pork noodles, priced from as low as $2.50 for a bowl.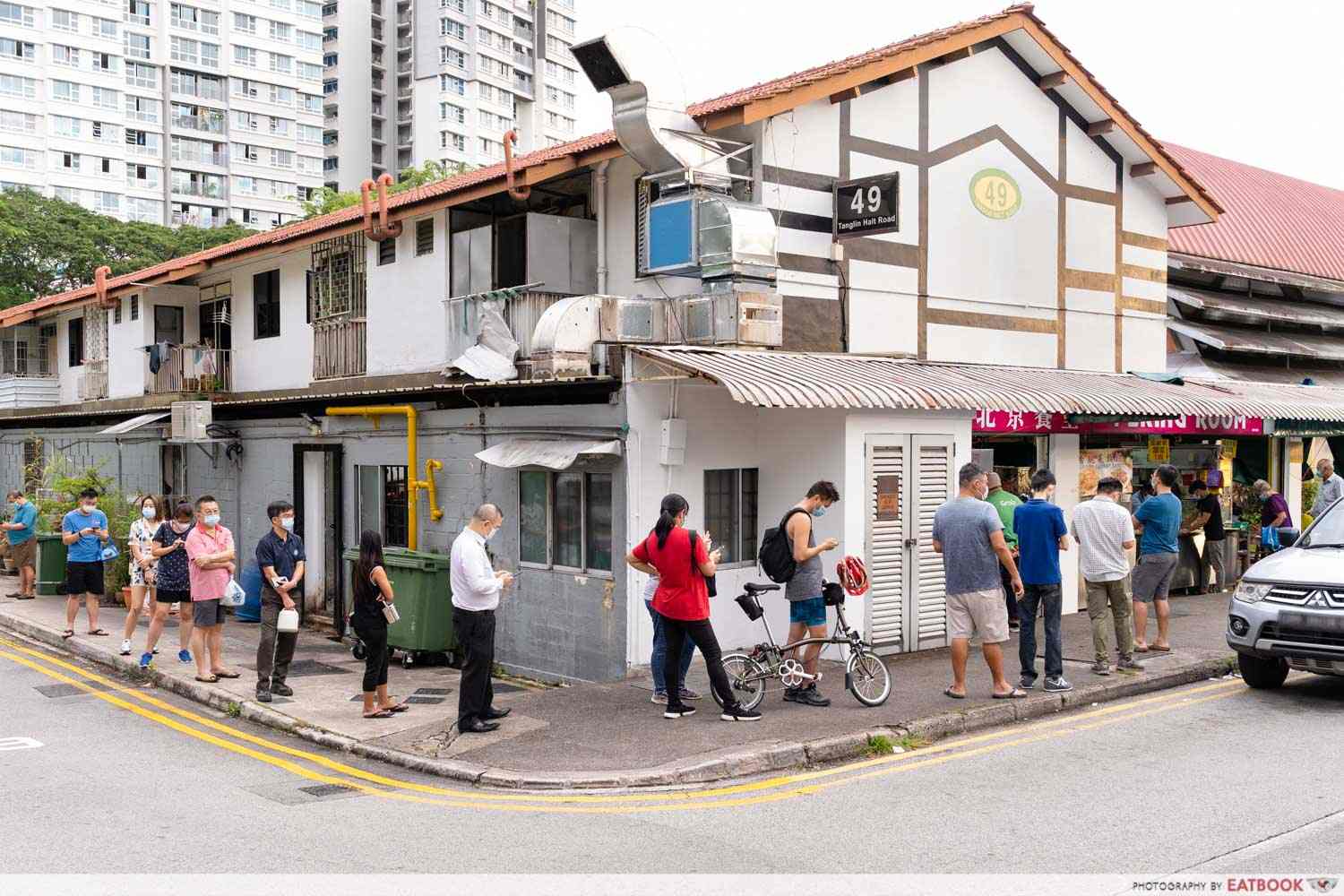 Located in Peking Room Coffeeshop, within the same compound as the highly raved Tanglin Halt Roti Prata, Old Village specialises in KL pork noodles. The queue starts to form as soon as they open at 8:30am, so you should be prepared to wait for at least 20 minutes to an hour.
Shu Heng Bi Tai Mak Review: Johor-Style Bi Tai Mak In Ang Mo Kio Sells Out By 12pm
Food at Old Village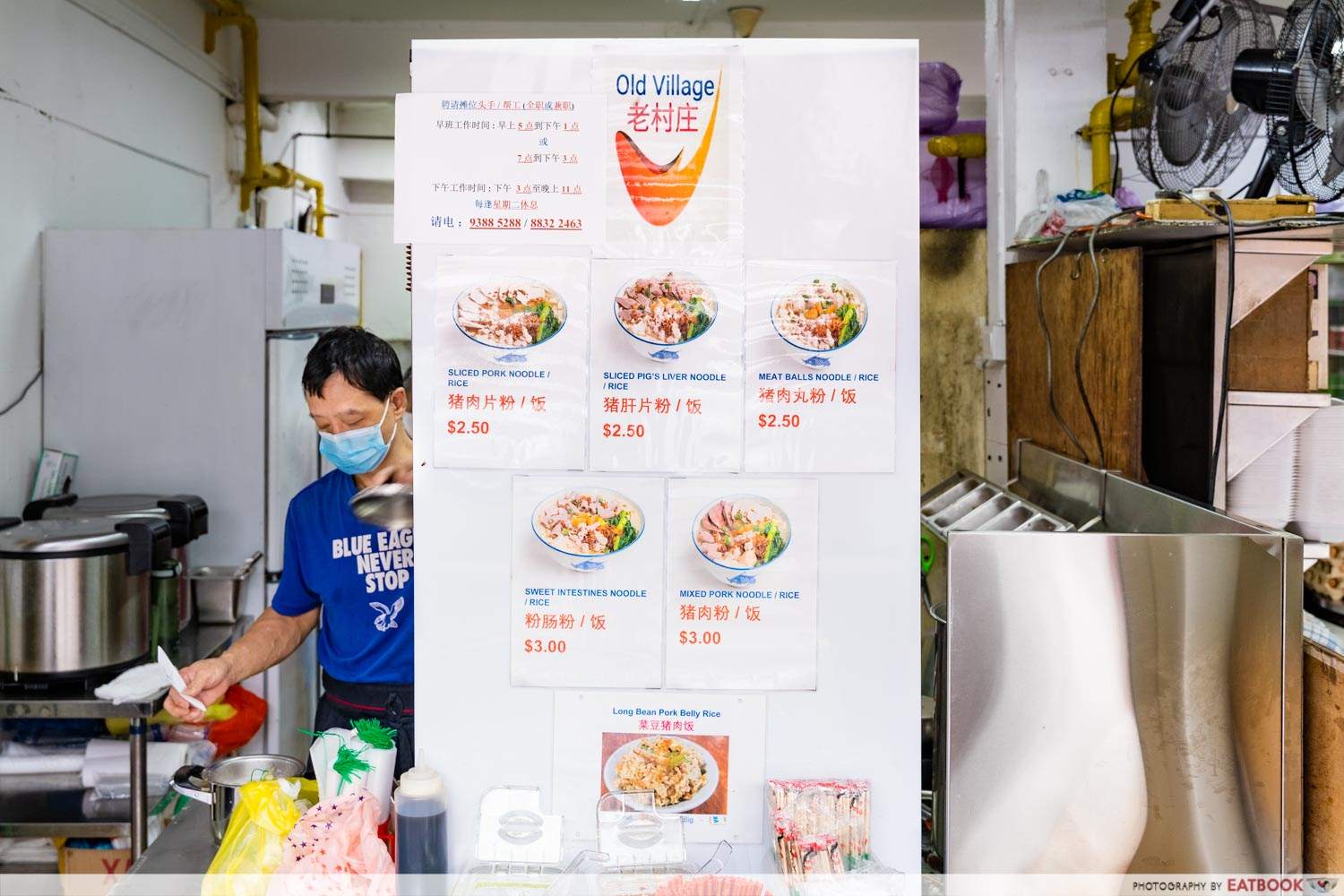 The menu is lean and straightforward; the soup base is pretty much the same across all options, and you also get to choose between rice or noodles served dry or in the soup. For noodles, they have your standard bee hoon, yellow noodles, and kway teow. Alternatively, you can go with plain rice, or opt for the Long Bean Pork Belly Rice, which is available at $2 per serving.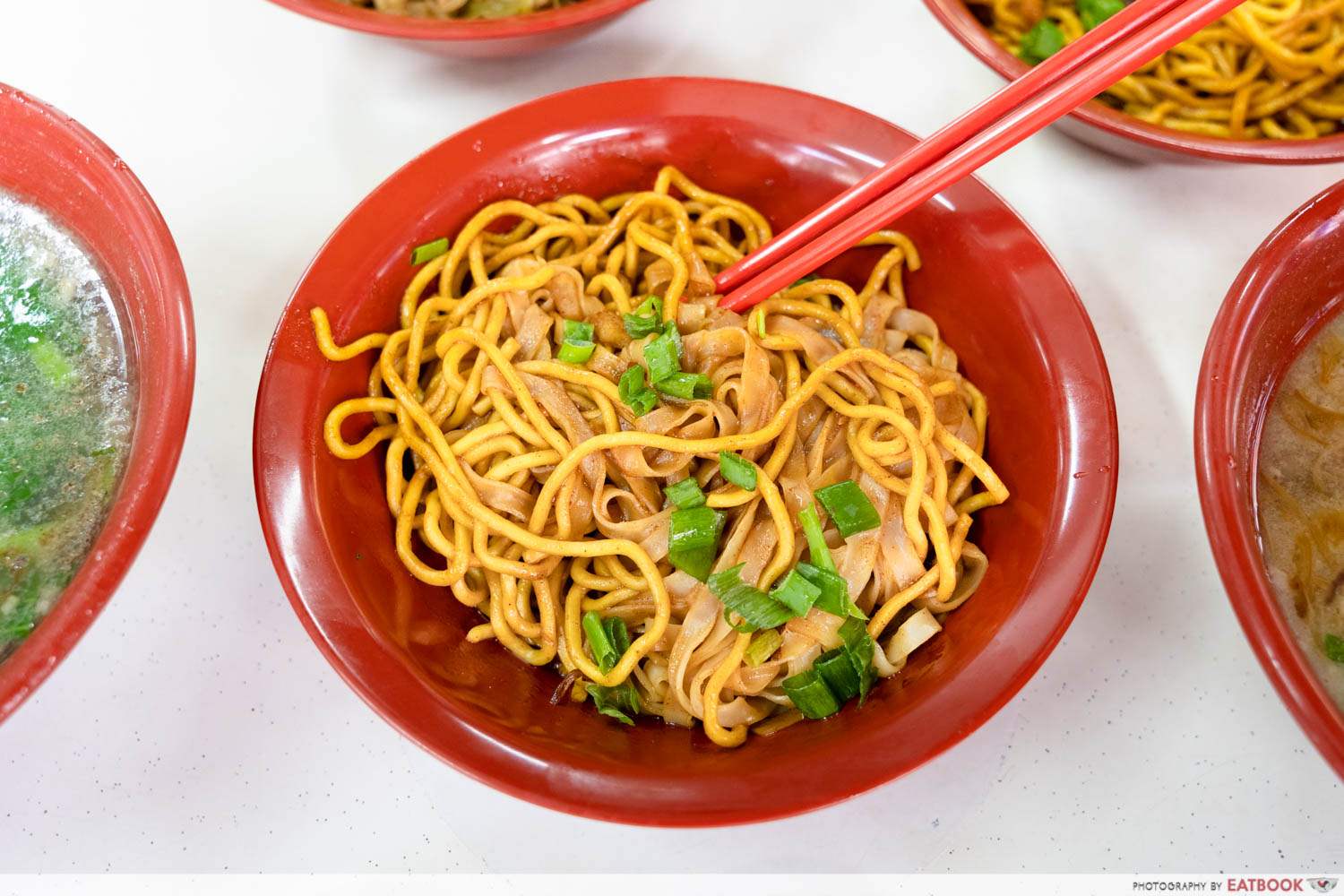 A signature here is the dry noodles, so I went for the Sliced Pork Noodle ($3) with kway teow and yellow noodles. At first scoop, I noticed that the soup was brimming with pork slices, minced meat, and fresh greens. Swimming in the rich and cloudy broth were copious amounts of pork lard for good measure. We were off to a great start.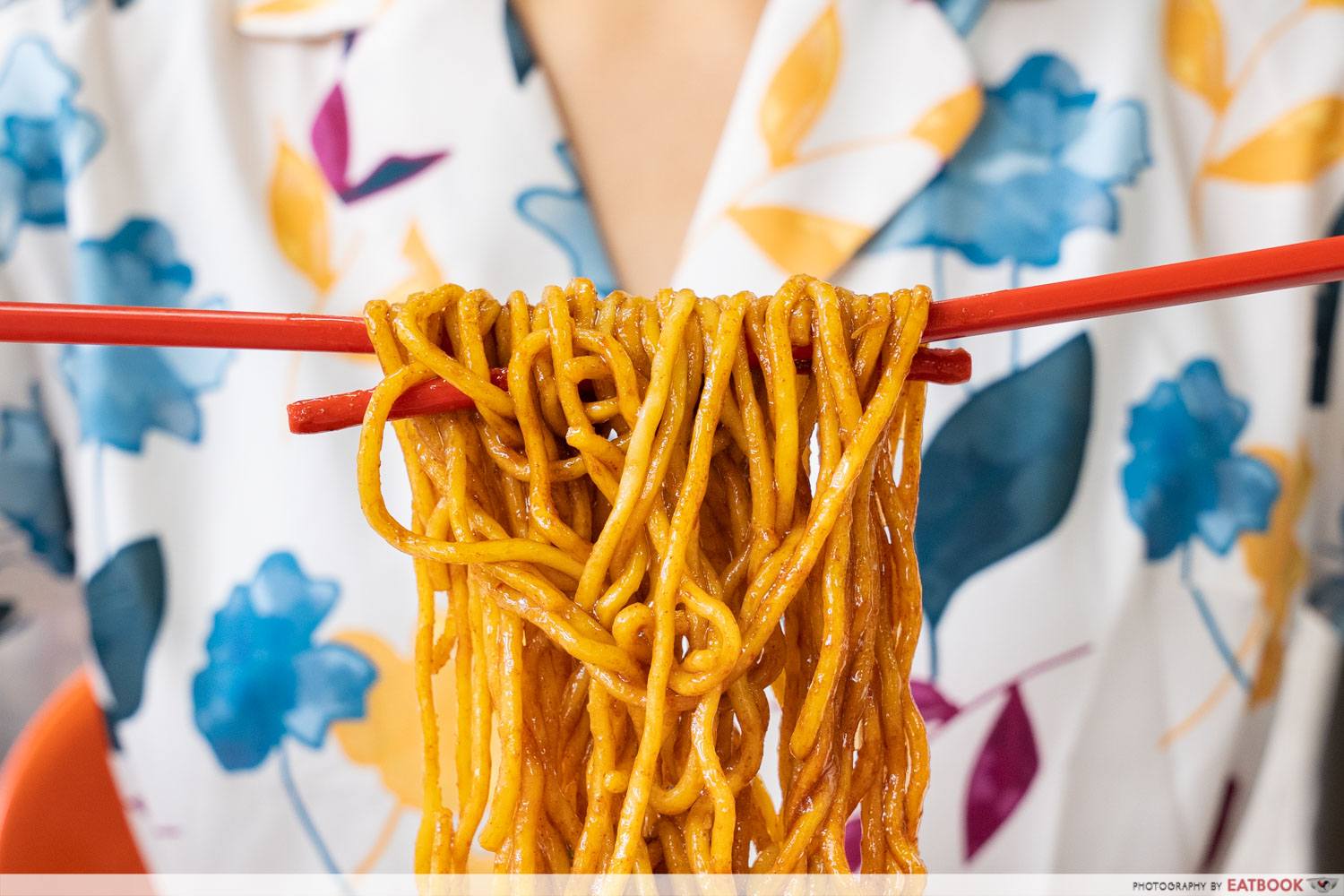 The noodles glistened with an enticing coat of secret dark sauce mix—a trademark of most KL-style dry noodles. Make sure you toss the strands well before tucking in, as most of the saucy goodness was found sitting at the bottom of the bowl. Do also note that these noodles lean toward the oily and unctuous end, so if you prefer a lighter taste, you won't find it here.
Thankfully, the yellow noodles weren't soggy even after our long photoshoot. They didn't have that distinct alkaline taste, either, which was a pleasant surprise.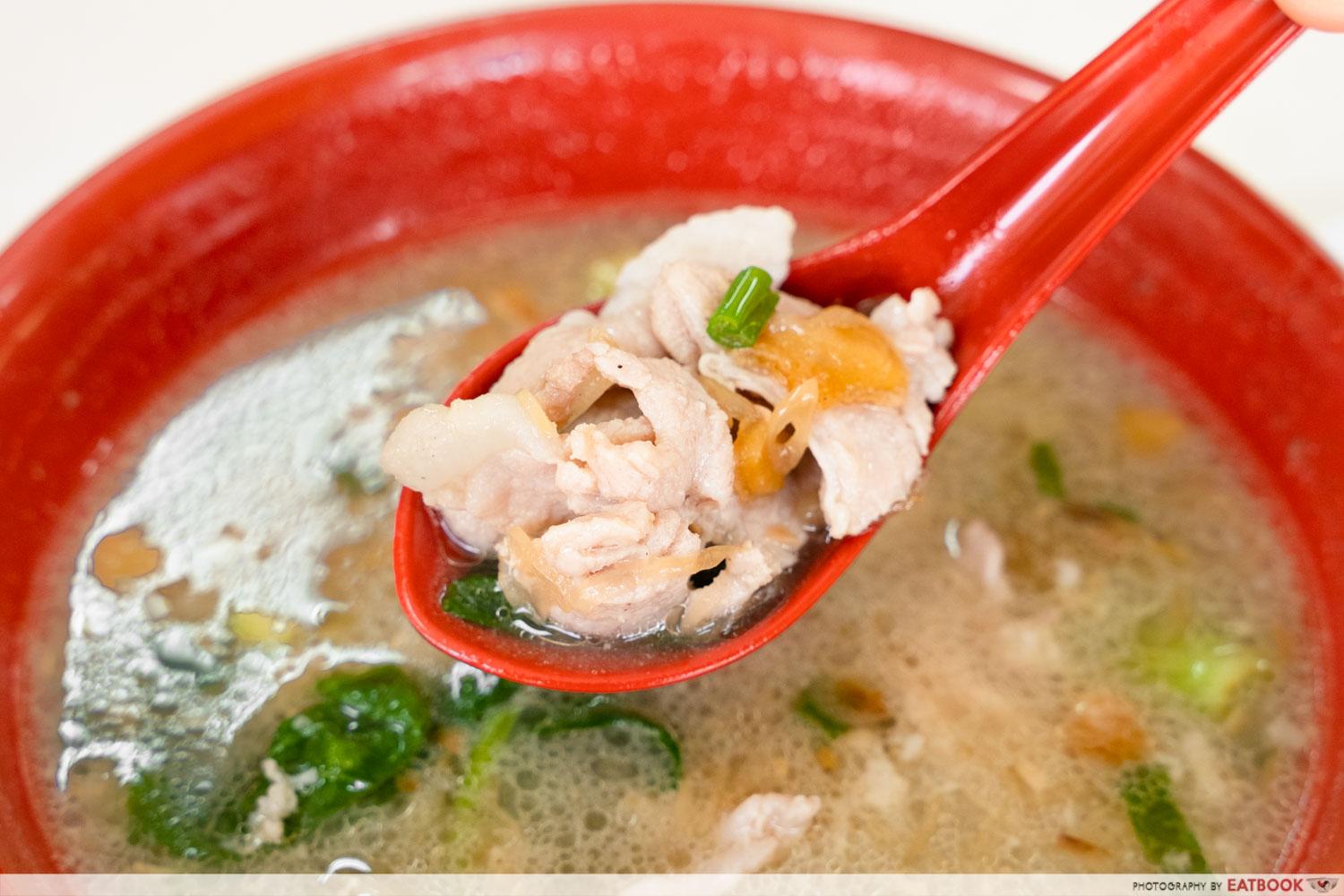 You also get a huge bowl of soup loaded with tender pork slices, veggies, fried shallots, and lots of lard. The broth is rich, thick, and uber flavourful, with a layer of oily goodness sitting atop in the best way possible. For $3, this is probably as good as it gets—it's really hard to find something this hearty, at such an affordable price point.
If you love innards, you can top up $0.50 for the Mixed Pork, Sliced Pig's Liver, or Sweet Intestines option, all of which are served with noodles or rice. My photographer, who had the Mixed Pork soup, gave his seal of approval for the clean-tasting innards.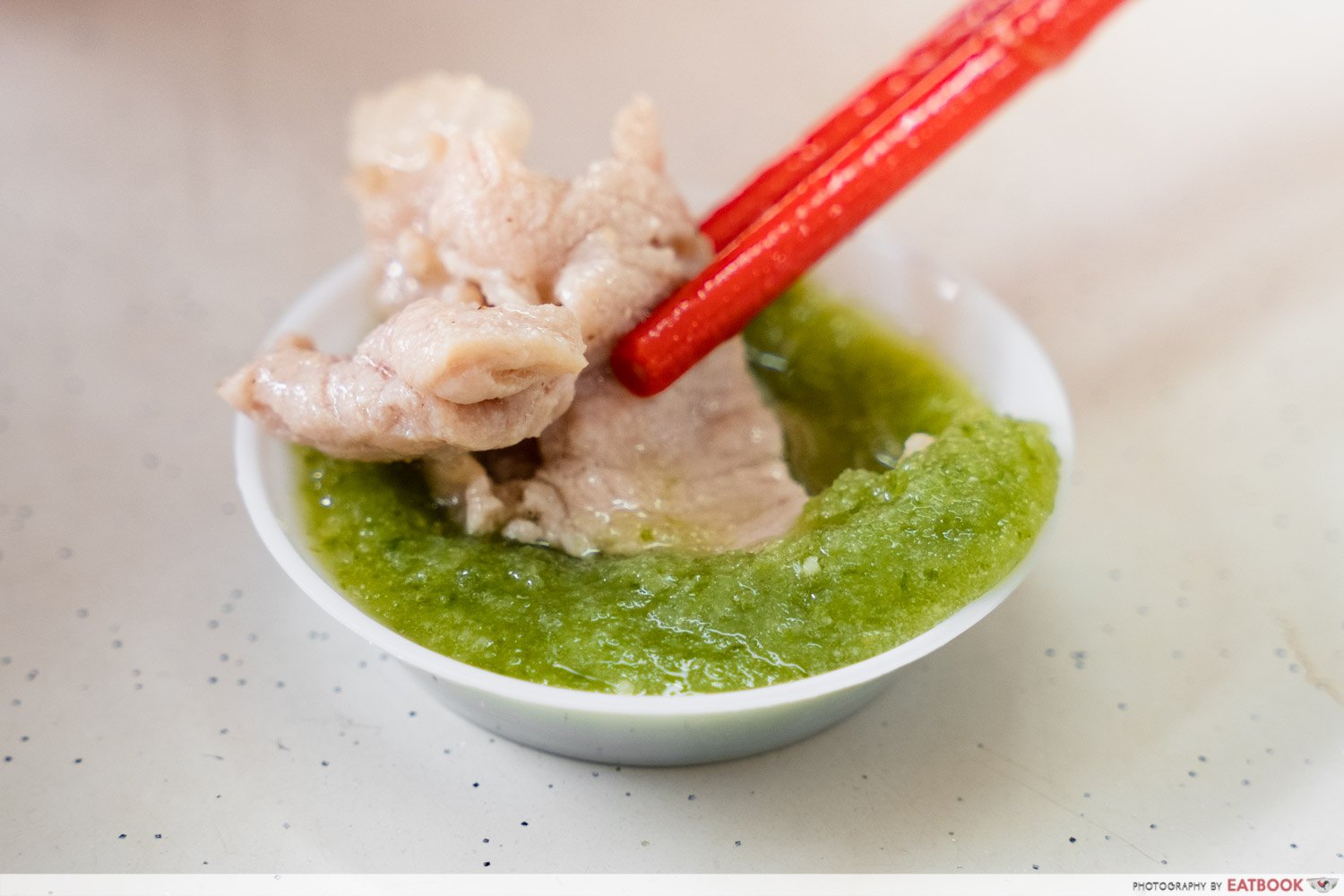 Whichever option you pick, don't forget to dunk your choice of pork into the house-made chilli sauce, which comes in a striking green hue. It's sweet and tangy without being too spicy, adding a refreshing brightness to the rich and savoury meat.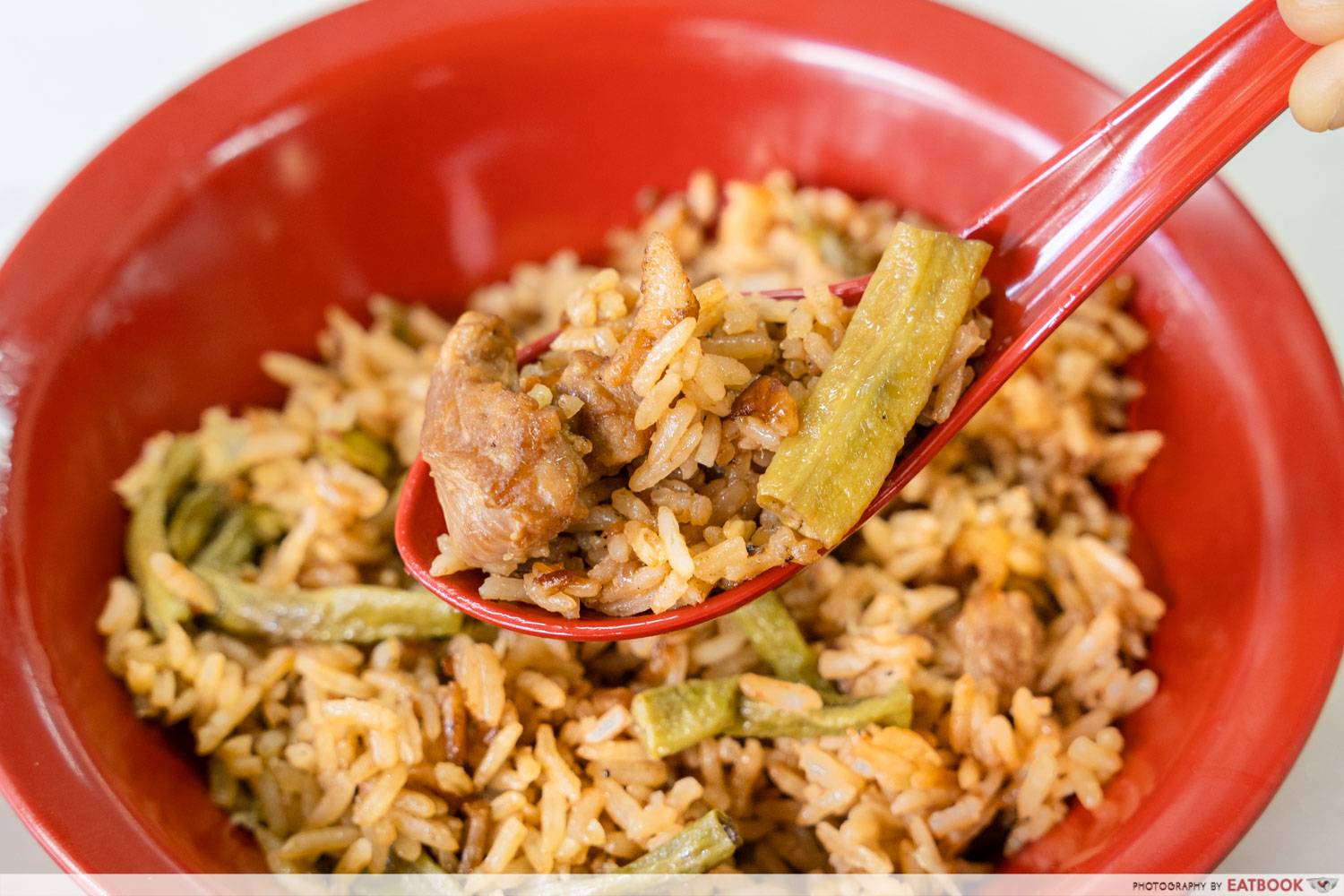 If rice is your preferred choice of carb, the Long Bean Pork Belly Rice works well as a base to soak up the flavoursome broth. This version sees almost-mushy long beans, pork belly strips, and fried shallots, dispersed among fragrant rice. The tasty rice had a home-cooked flavour, which reminded me of the one-pot rice dish my mum used to make when I was younger.
3 Legit Kolo Mee Stalls In Singapore To Satisfy Your Sarawakian Food Cravings
Ambience at Old Village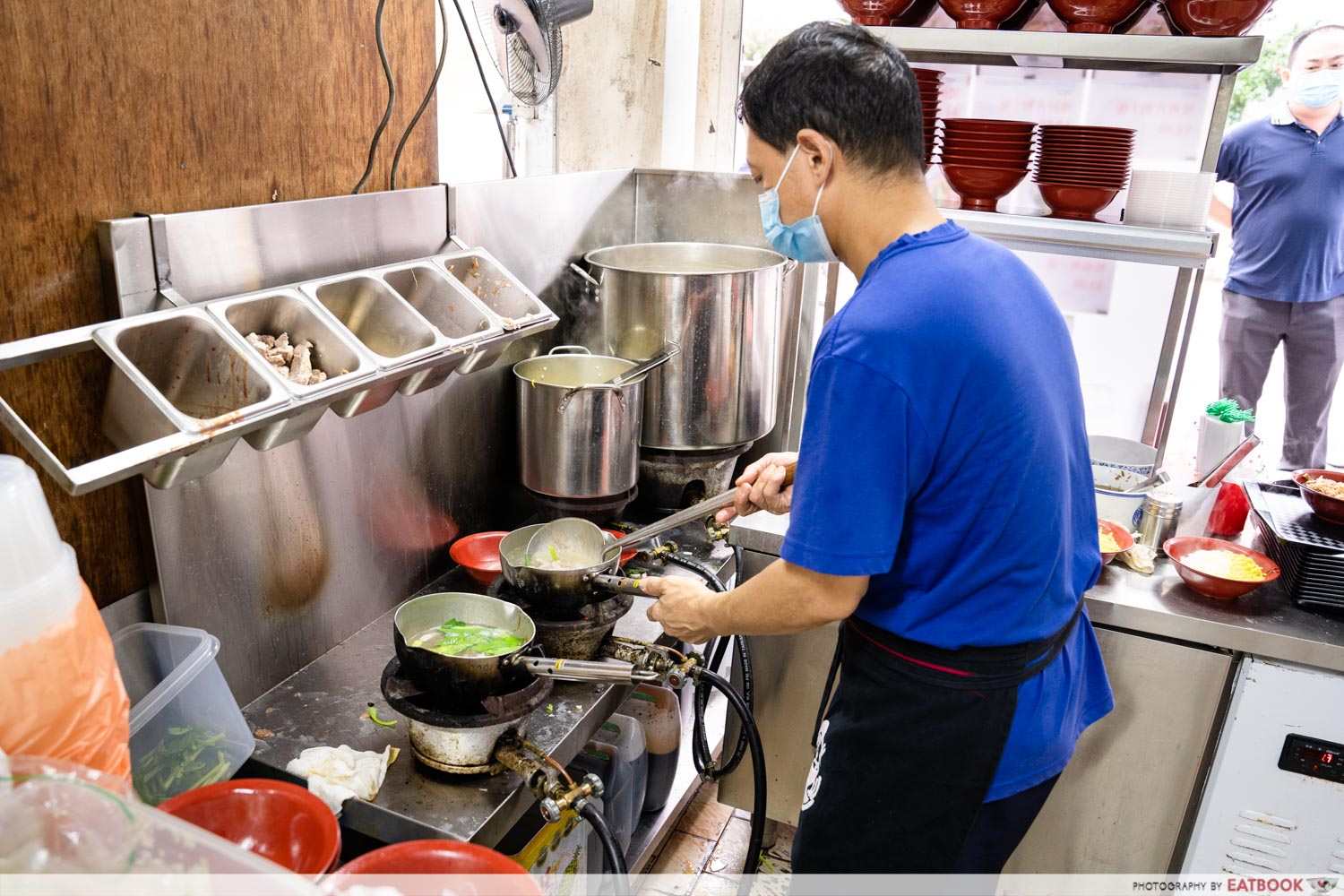 Old Village is located in Tanglin Halt, which is a seven-minute walk from Commonwealth MRT Station. Everything is cooked to order, one bowl at a time, so be prepared to wait for a while. The queue starts to form as soon as the hawker stall opens at 8:30am; we arrived at 9am and there were already 10 people in line. We waited for around 40 minutes before it was our turn.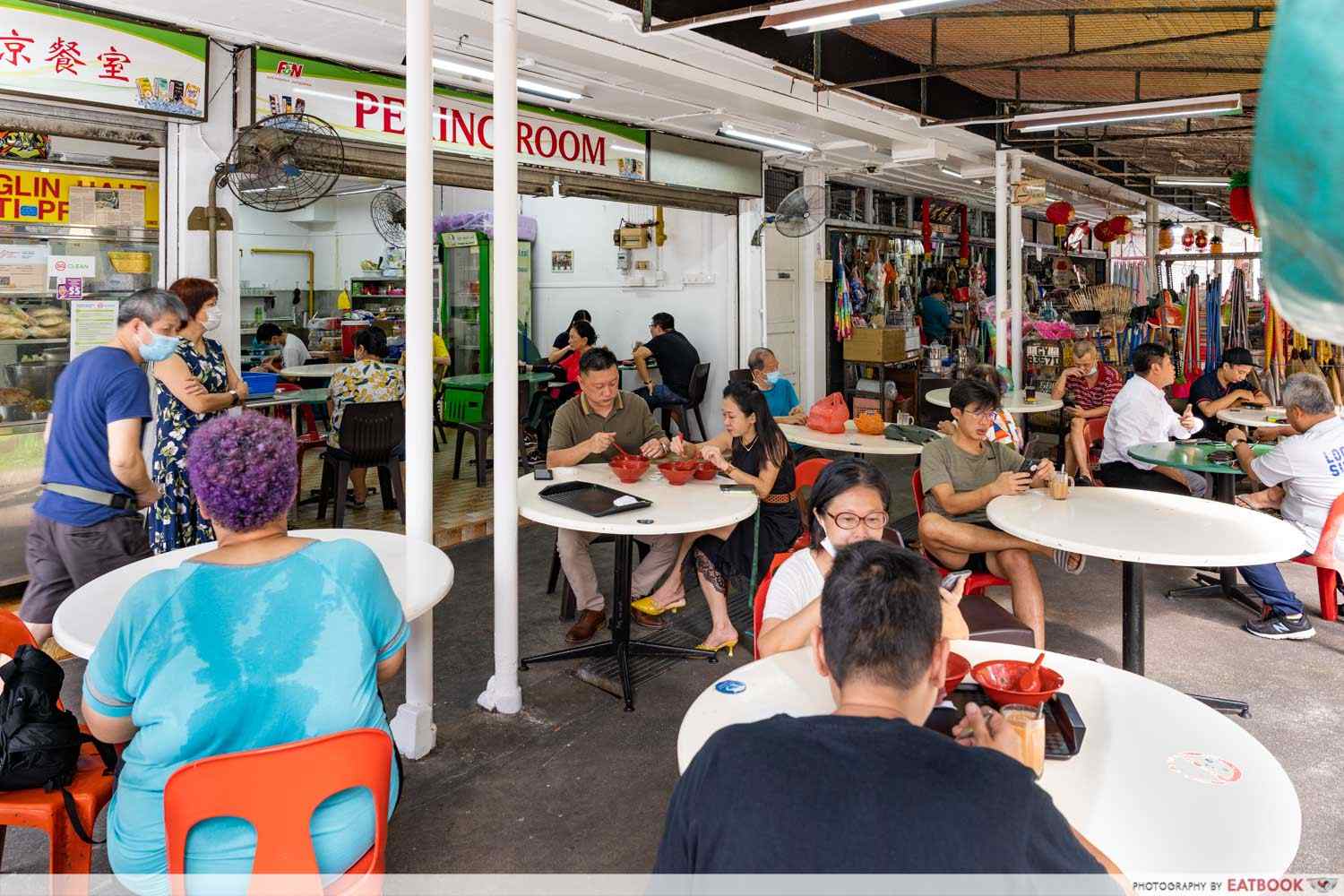 As this coffee shop isn't huge and the space is shared with the prata stall, it might not be easy to snag a table during peak hours. It also gets pretty hot and stuffy in the afternoon, so it's more of an eat-and-go or takeaway situation.
The verdict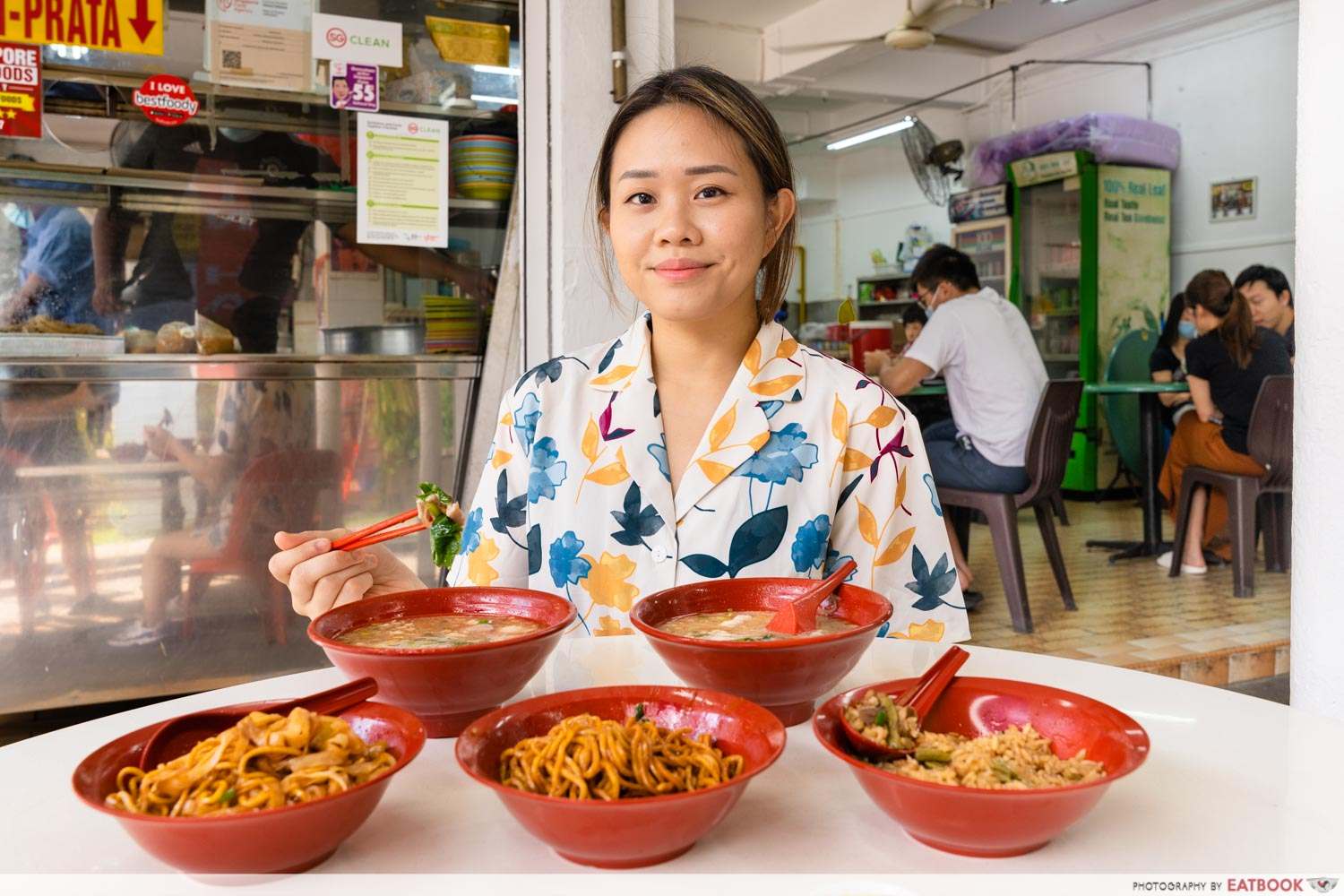 After trying Old VIllage for the first time, I now understand the hype. Despite the snaking queue, Old Village left a strong impression with its affordable and authentic KL pork noodle soup.
The generous portions and tasty soup are reason enough for regulars to brave the heat and wait patiently for their fix of Malaysian-style dry noodles. I, too, am a convert, but I'll only join the line if there are less than 10 people!
If you're in the area, check out these Tanglin Halt Food Centre hawker stalls before they close down. Alternatively, head to our Shu Heng Bi Tai Mak review for Johor-style noodles.
8 Tanglin Halt Food Centre Stalls To Eat At Before They Are Demolished
Address: 49 Tanglin Halt Rd, #01-265, Singapore 142049
Opening hours: Wed-Mon 8:30am to 3:30pm
Tel: 9388 5288
Website
Old Village is not a halal-certified eatery.
Photos taken by Melvin Mak.
This was an independent review by Eatbook.sg.
Old Village Review: $2.50 KL Pork Noodles With Long Queues From 8:30am
Old Village Review: $2.50 KL Pork Noodles With Long Queues From 8:30am -

8/10
Summary
Pros
– Generous portions
– Super affordable
– Tasty noodles and soup
Cons
– Long queue
– Some may find it too greasy
Recommended dishes: Sliced Pork Noodle ($3), Long Bean Pork Belly Rice ($2)
Opening hours: Wed-Mon 8:30am to 3:30pm
Address: 49 Tanglin Halt Rd, #01-265, Singapore 142049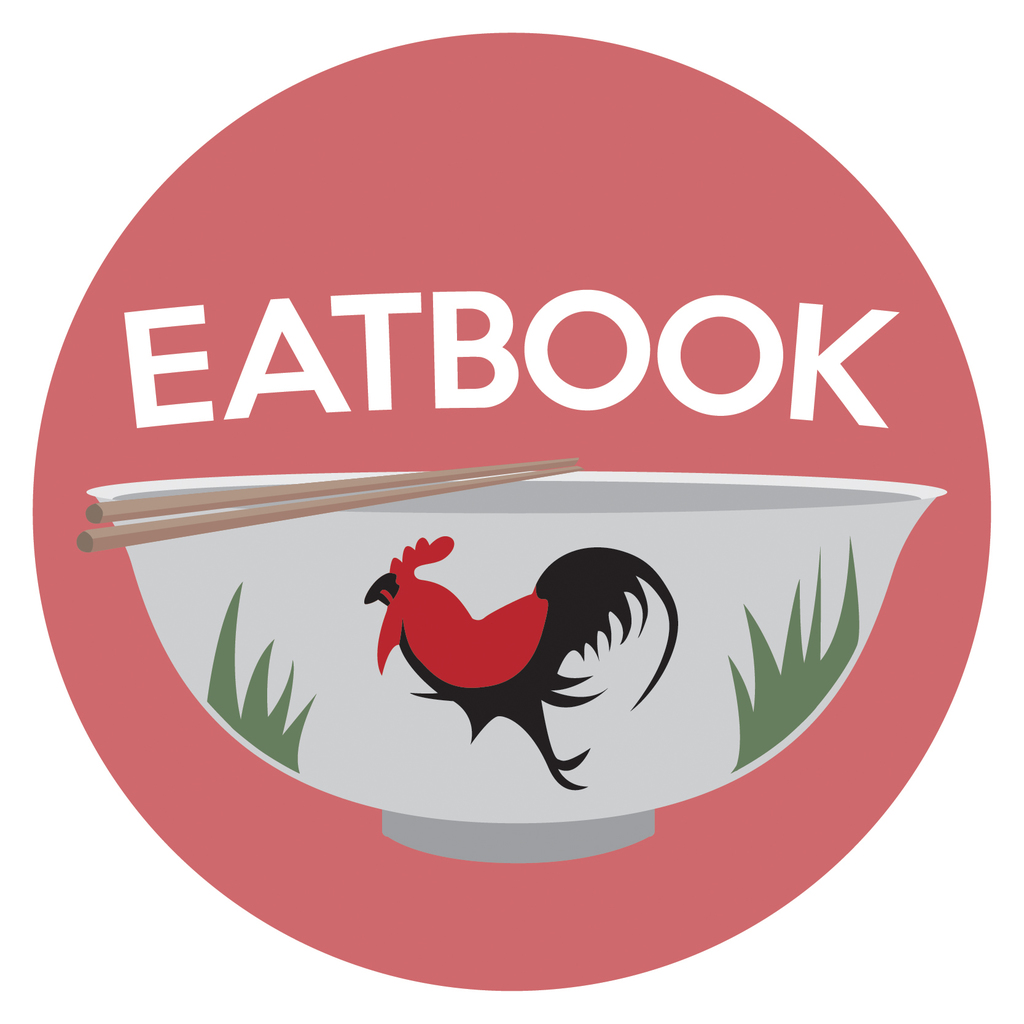 Drop us your email so you won't miss the latest news.