One Prawn & Co at MacPherson
One Prawn Noodle at Golden Mile Food Centre used to rank up there as my favourite hei mee in Singapore, along with Da Dong Prawn Noodles, so I was rather upset when they shut down for a few months at the end of last year. They've since reopened as One Prawn & Co, and have moved to their own space in the MacPherson area with an upgraded menu, so I was eager to check them out.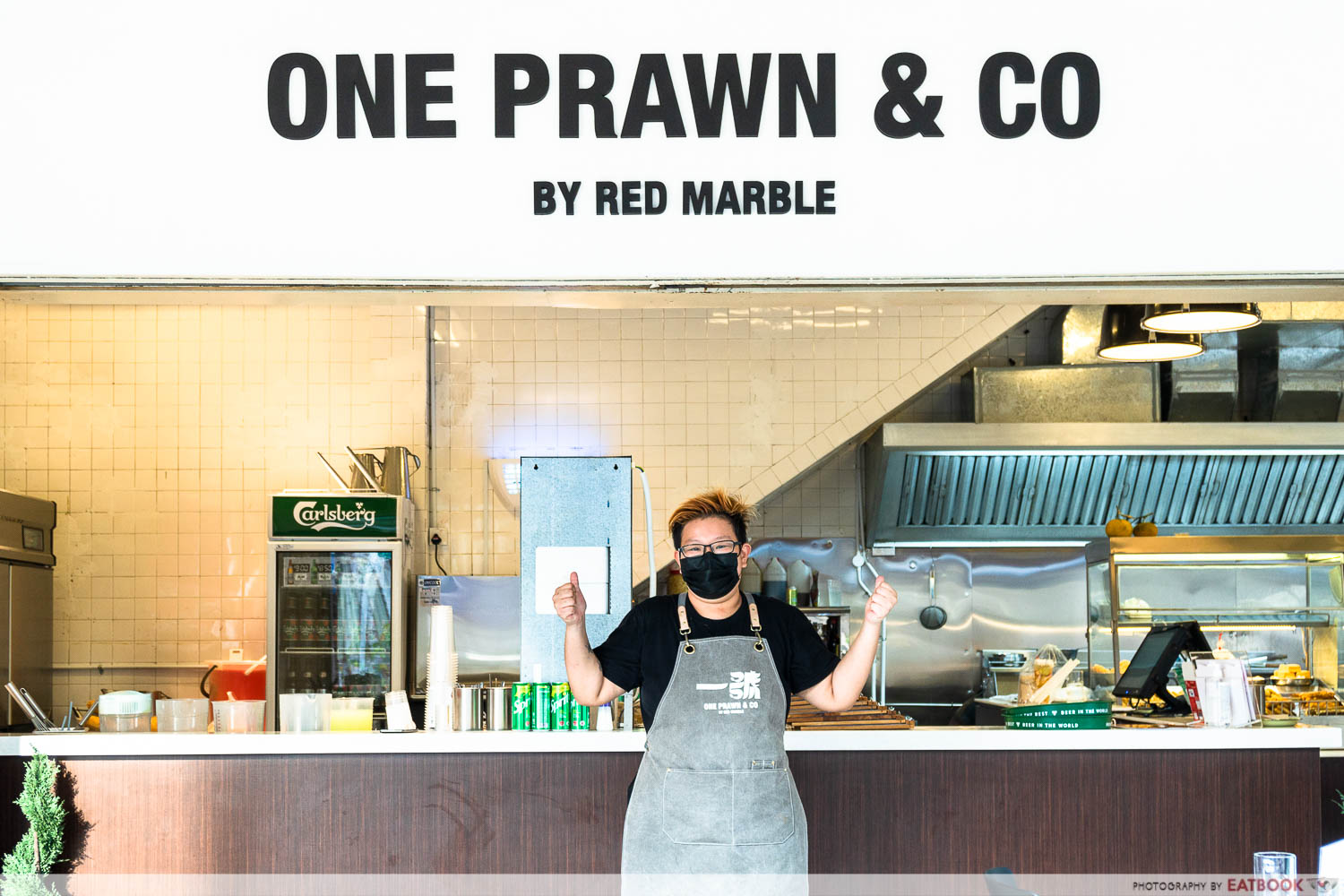 Chef Gwyneth Ang continues to run the show at the new digs, which feature a huge, almost industrial-grade kitchen. It's her intention to use this as a central kitchen of sorts when she realises her dream to open more outlets across the island.
Da Dong Prawn Noodles Review: Prawn Noodles With Huge Prawns By A Second Generation Hawker
Food at One Prawn & Co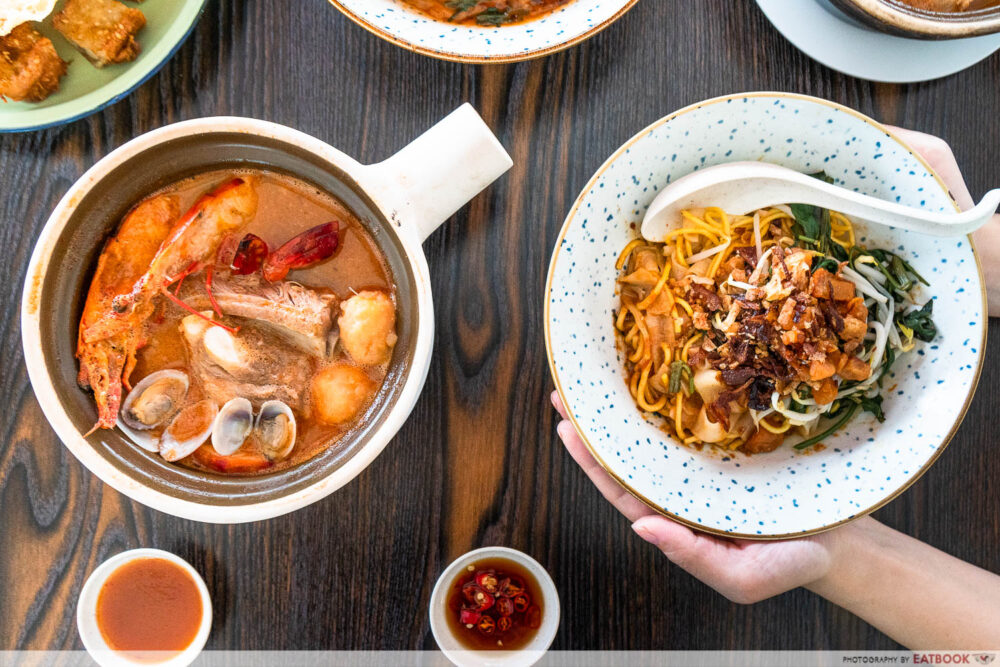 The star dish on the menu is Five Fortunes Jumbo Prawns Claypot, which is also the most expensive item on the menu here at $30.
To put this into perspective, a large bowl of hei mee at my other favourite prawn mee stall costs $10, and only comes with prawns and pork ribs. Here, the Braised Pork Ribs & Prawns would set you back $14, or $22 if you choose to have Braised Pork Ribs & Jumbo Prawns.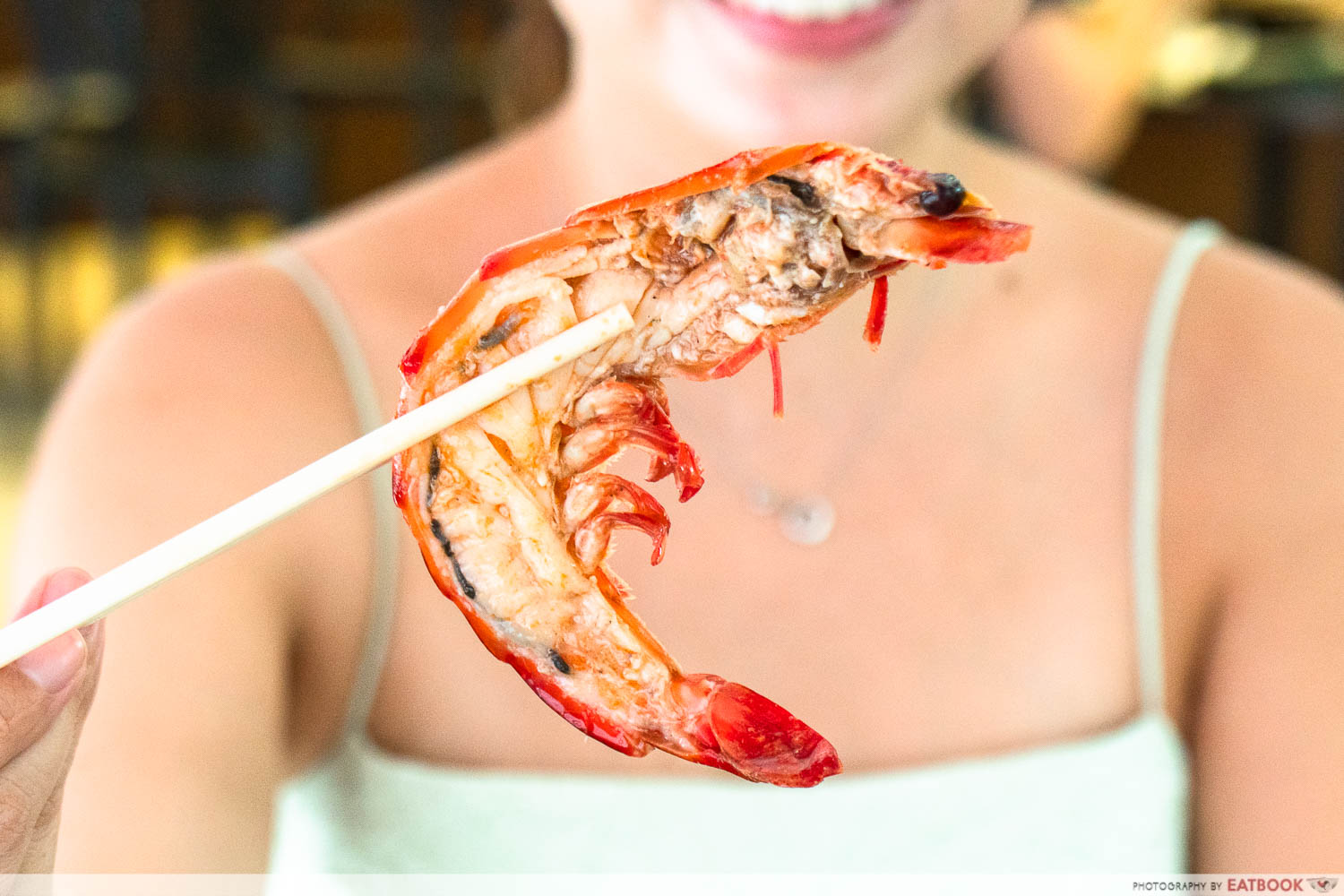 In this claypot, you get a good number of very fresh jumbo prawns that are easily the size of your hand. They're sliced in half so it's super easy to get at the fleshy bits, though I wish they'd been deveined too.
It's not to say the regular prawns aren't meaty or fresh—they are too, just smaller.
In the Jumbo bowl, which is a buffet of all the possible liao you can get here, there's also Lala ($4), house-made Tobiko Prawn Balls ($4), Braised Pork Ribs ($4), and Shabu Shabu Sliced Pork ($4).
To be very honest, the portion is large enough that two diners can share this comfortably, so it really works out to $15 each, and you get a whole host of ingredients with your prawn mee in a bowl of darned good broth.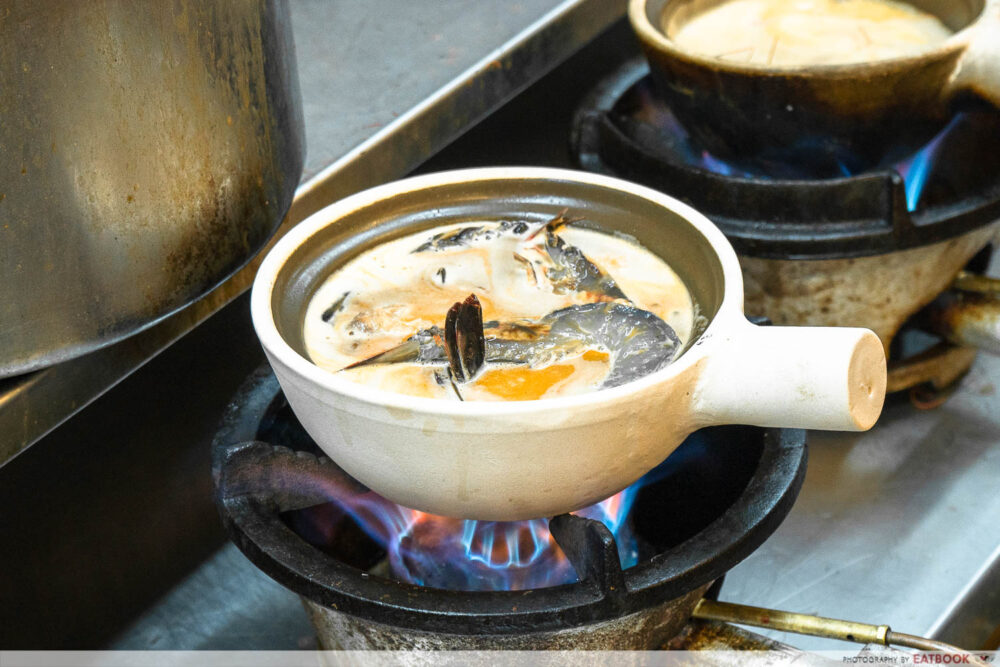 Like all the prawn soup served here, this jazzed-up version sees it finished in a claypot before it's served. The use of the claypot means an even circulation of heat as it's cooked, and for the soup to remain piping hot—which is optimal for your enjoyment—for a long while after it reaches the table.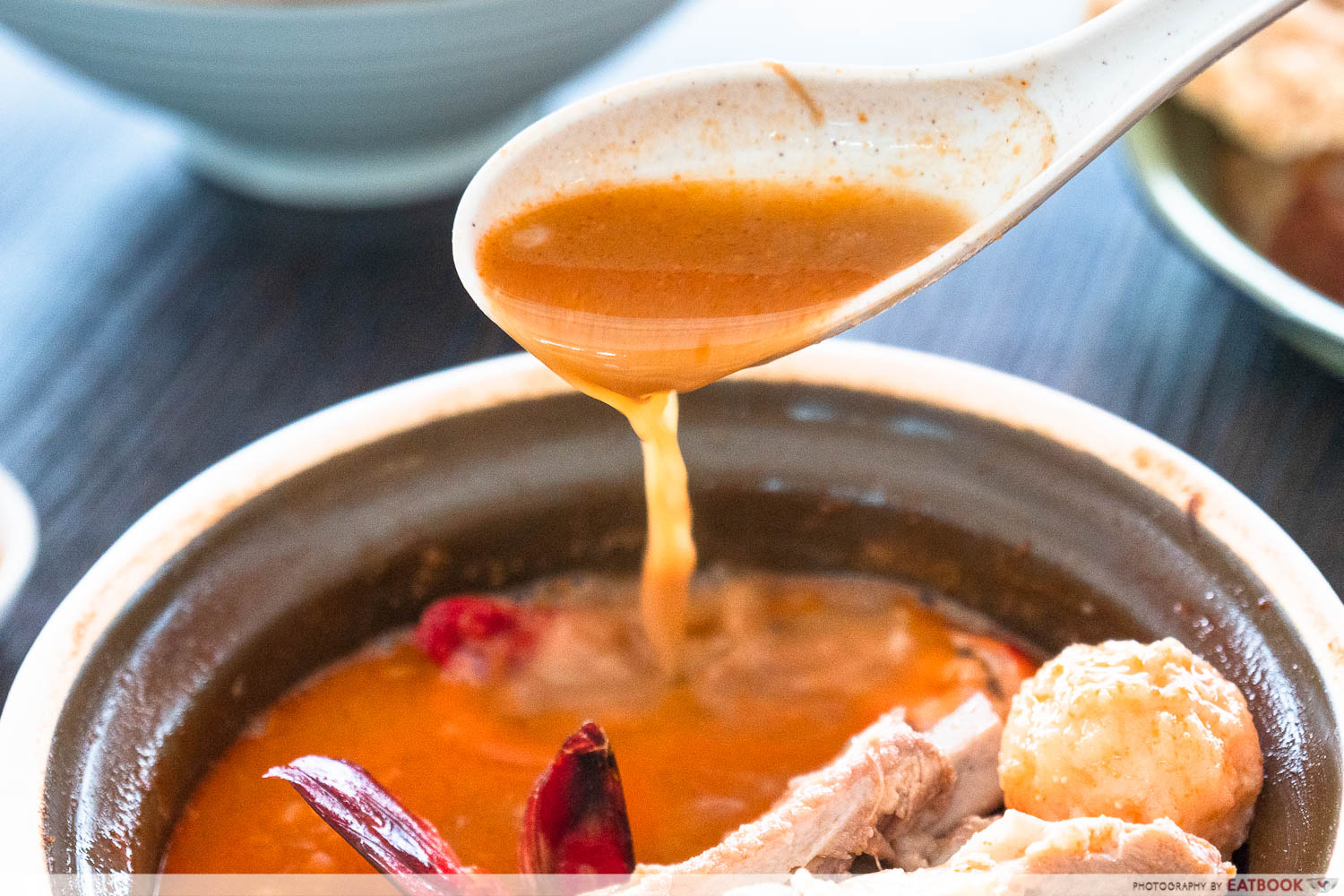 If you've not tried the broth at the old One Prawn Noodle, that's alright, because it is still a winning potion here. A blissful union of creamy tonkotsu and rich, umami prawn stock, they go through 100 litres of this complex, full-bodied prawn soup every single day.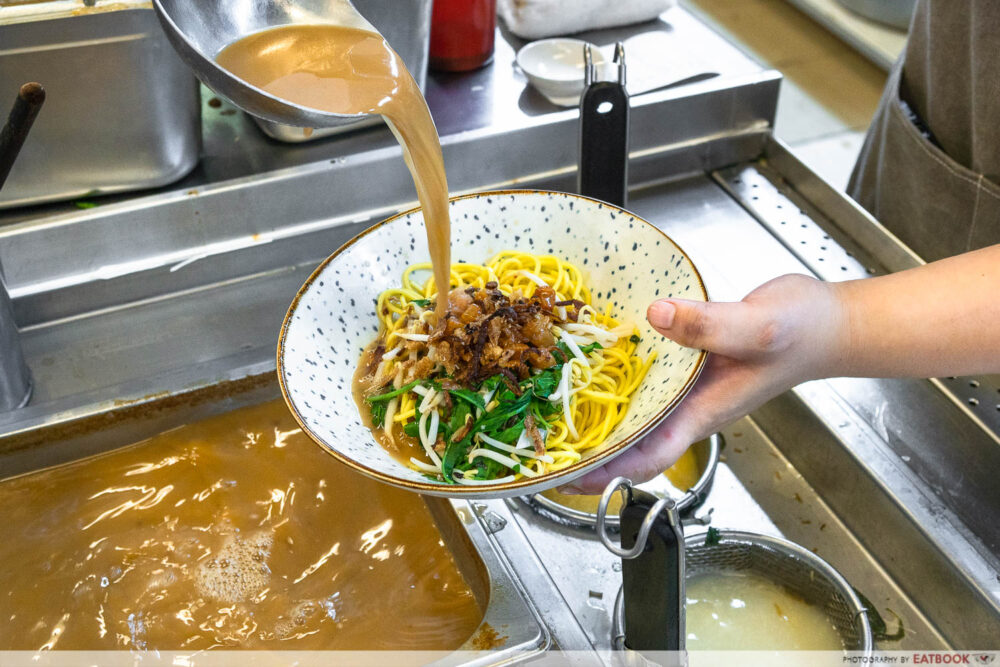 Rather than boiling both together, the tonkotsu and prawn bases are prepared separately with close to 50kg of bones and prawn heads, the latter of which are fried and blended to extract the essence.
The boilers at One Prawn & Co are kept going overnight so the stock is working its magic even as we slumber. We also found out that they have a master tonkotsu base which has been around since the very beginning!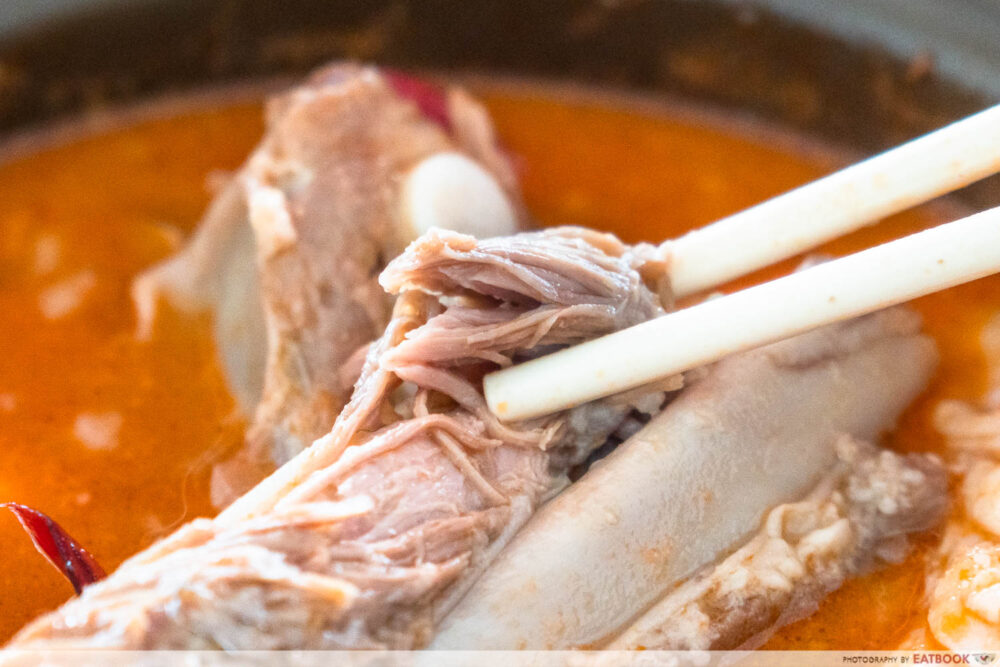 If you're Camp No Prawns, Just Pork, the ribs here at One Prawn & Co are fall-off-the-bone tender, with none of that unpleasant porkiness, or stuck-in-your your-teeth toughness, you sometimes get elsewhere.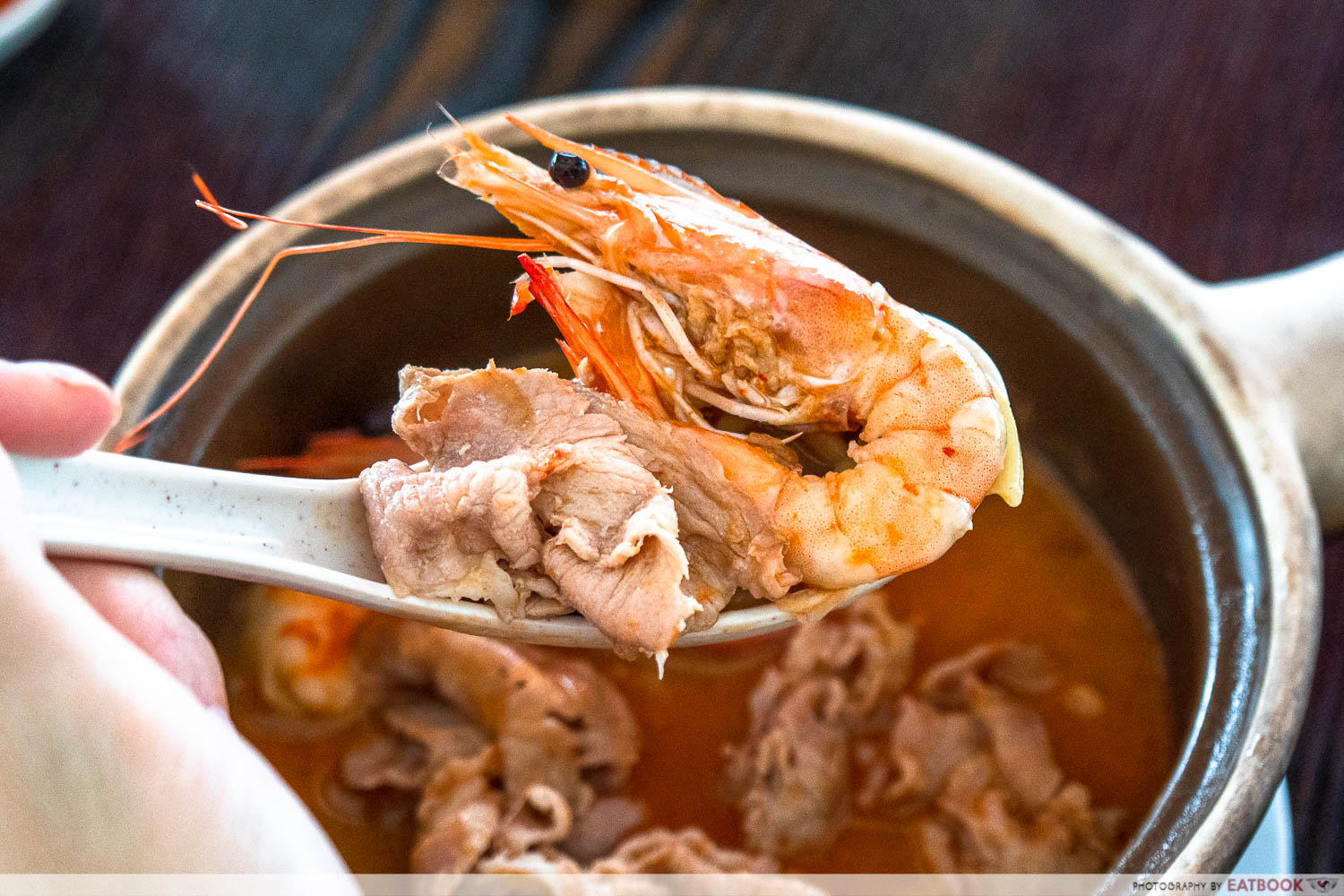 In general, that's the team I bat for, because I dislike two things: peeling prawns, and encountering mushy prawns that are less than fresh.
I'm happy to report that One Prawn & Co doesn't serve subpar prawns, and that the prawns are prepared such that you don't really have to get your hands dirty to enjoy them. The heads are also left on, so those of you who like sucking on them can still do so.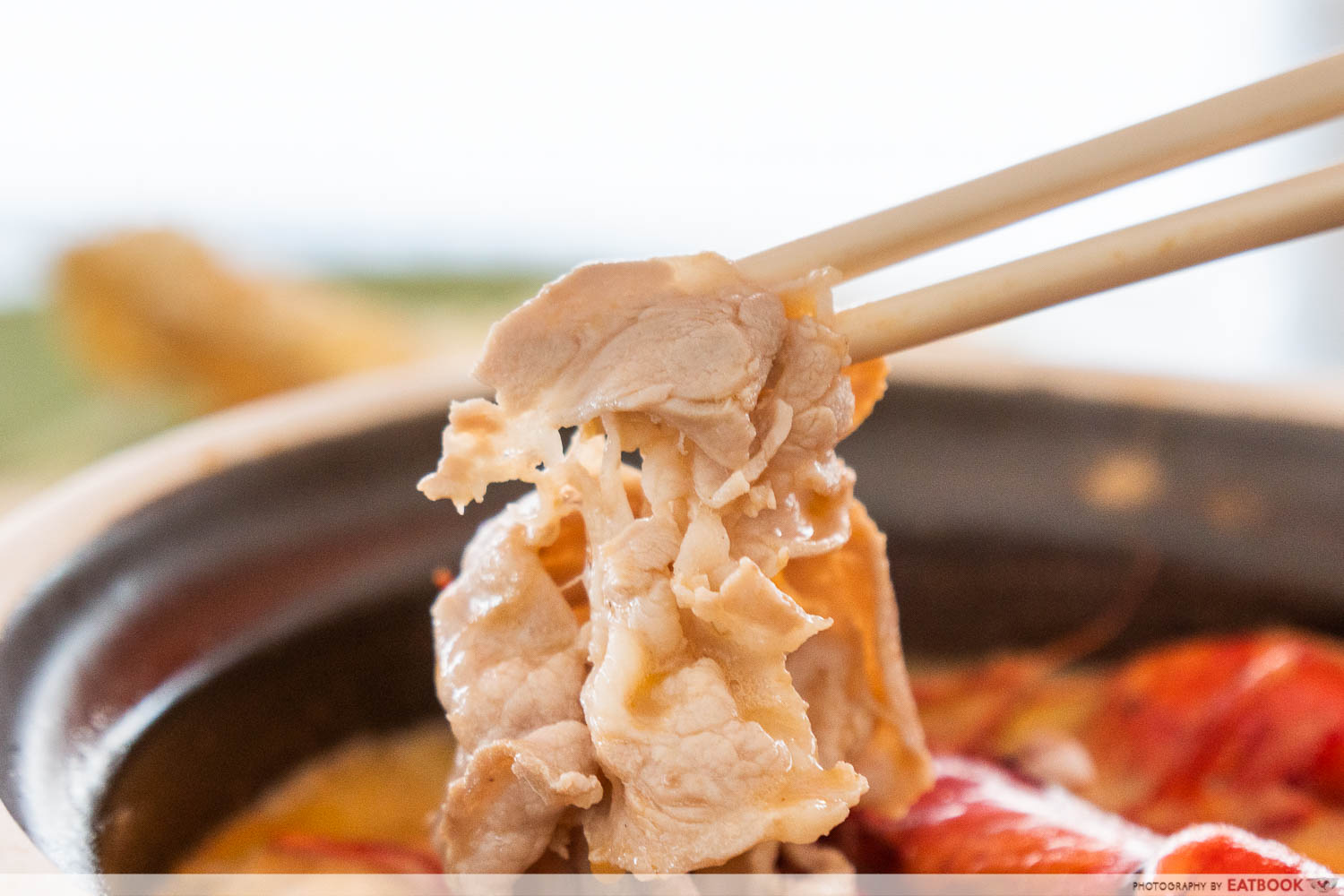 If you prefer a cleaner, lighter bite on your meats, go for Shabu Sliced Pork & Prawn ($14) or with Jumbo Prawns ($22). I quite enjoyed the different texture it brought to the bowl; it's also less troublesome than peeling meat off a rib.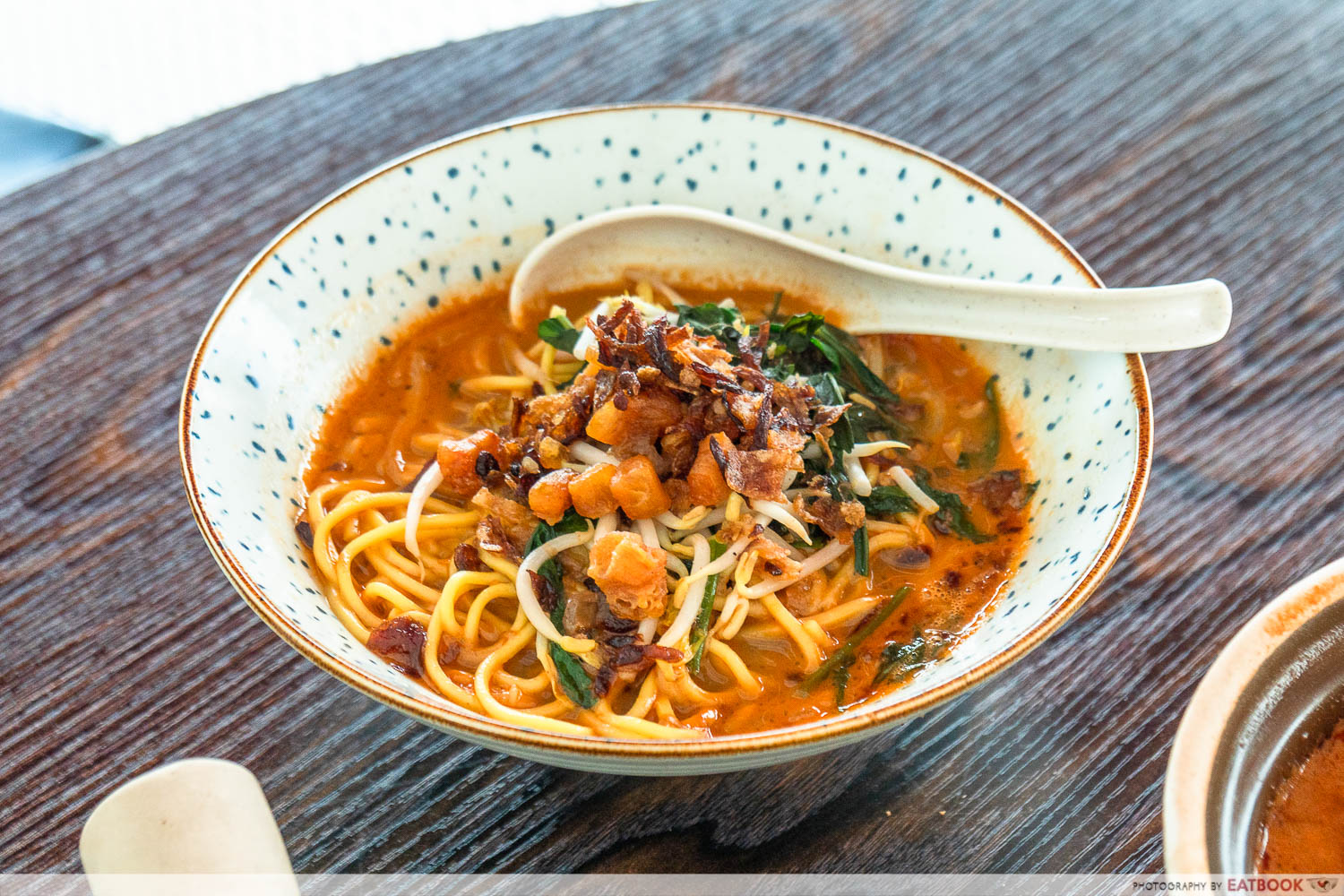 It can be quite upsetting when you have hei mee but don't get enough soup to go around. Why I usually order dry noodles with my prawn mee is also because the noodles and vegetables always dilute the soup.
So it was with delight that I discovered you are served a bowl of noodles in soup and a claypot of liao in soup on the side should you order prawn mee soup here.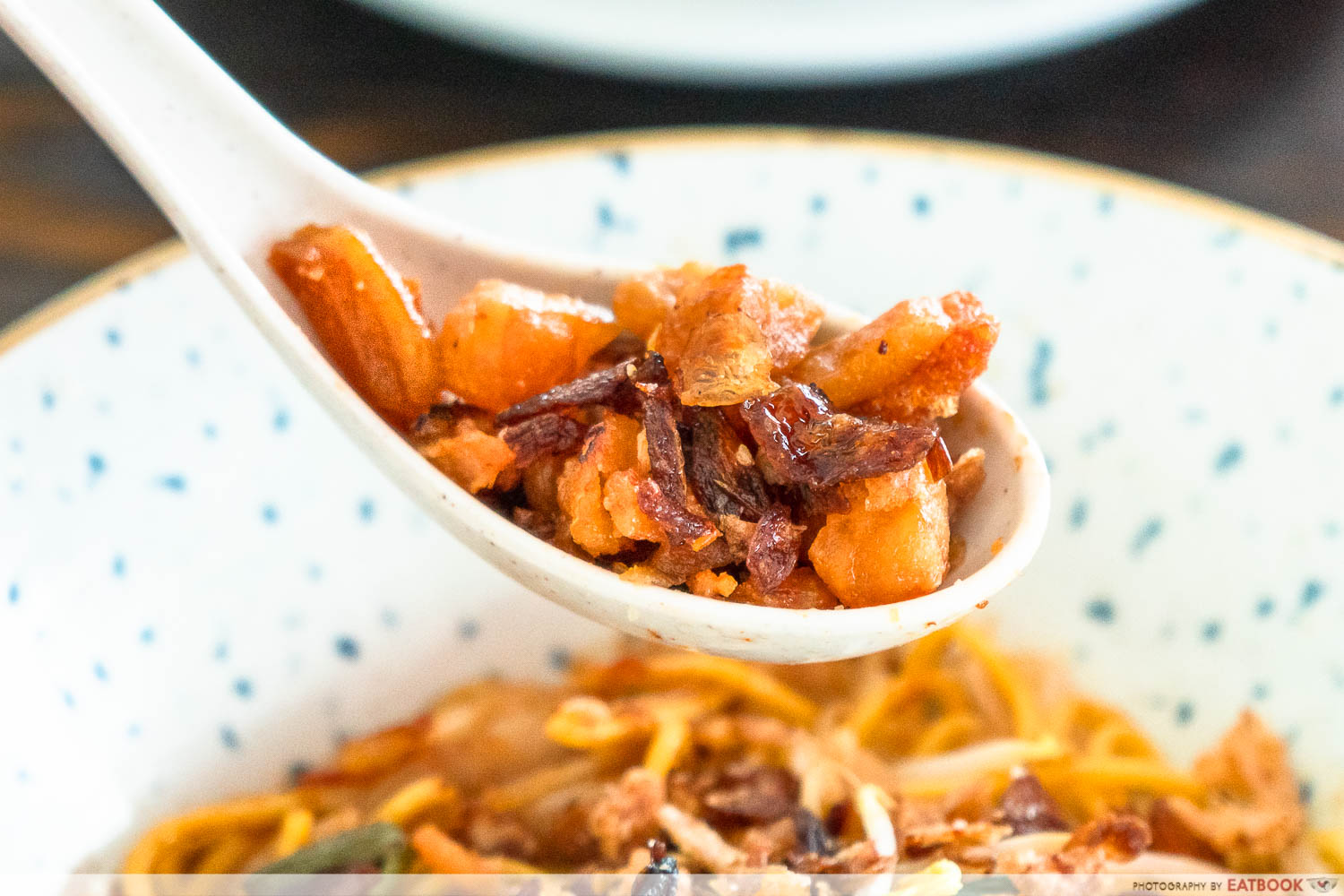 They aren't shy with the garnishes on each bowl of noodles either, although every shallot and lard is painstakingly prepared in-house—home cooks will know that these are some of the most laborious items to prepare, and require close watching to ensure you get them crisp, but not burnt.
Some context for those who haven't tried frying your own: One Prawn & Co fries 100kg of pork lard weekly in 25kg batches, each of which takes at least three hours of slow frying over low heat.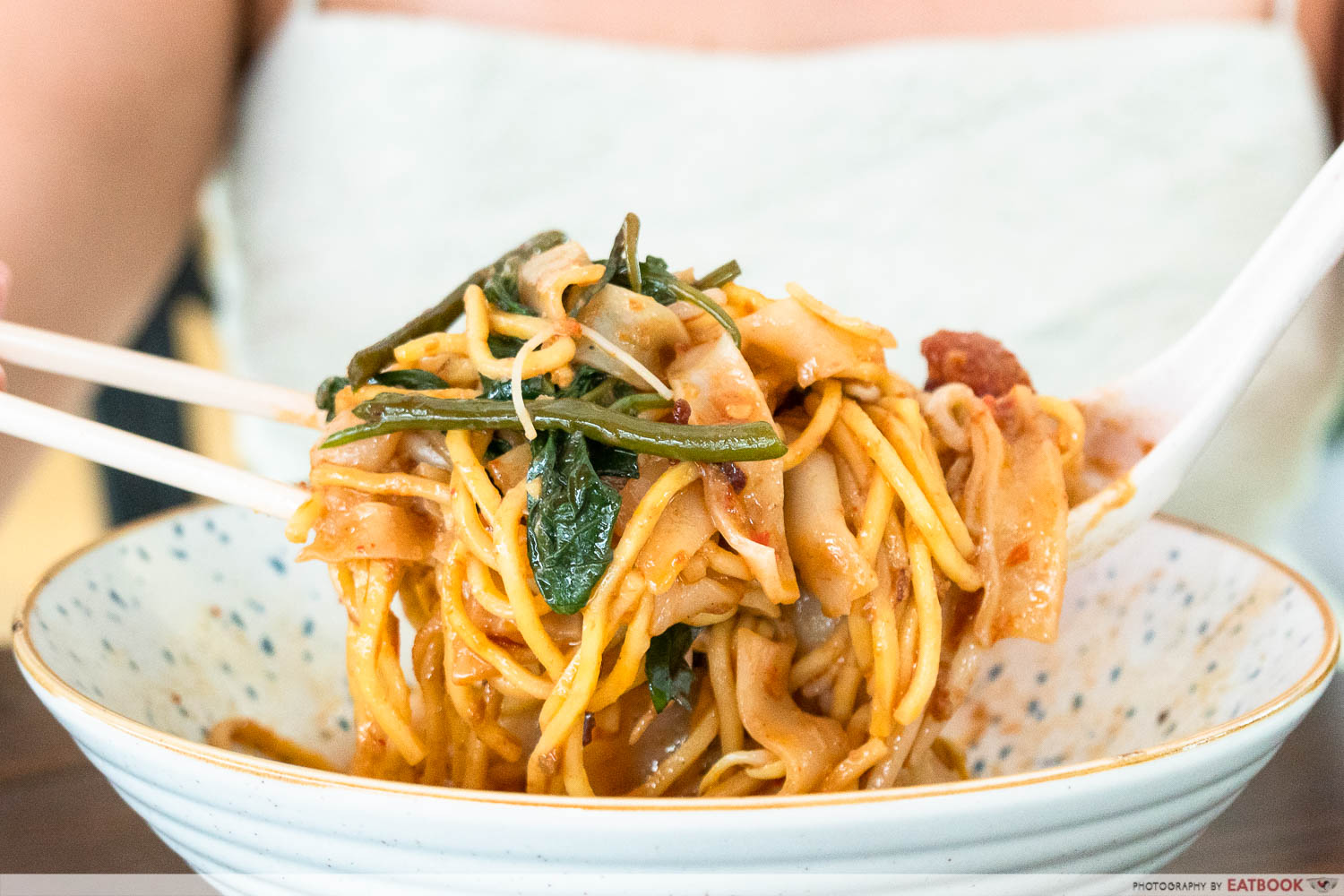 Even the sambal that goes into your chilli noodles is made in-house, and requires that the chef stirs it on the stove for something like four hours.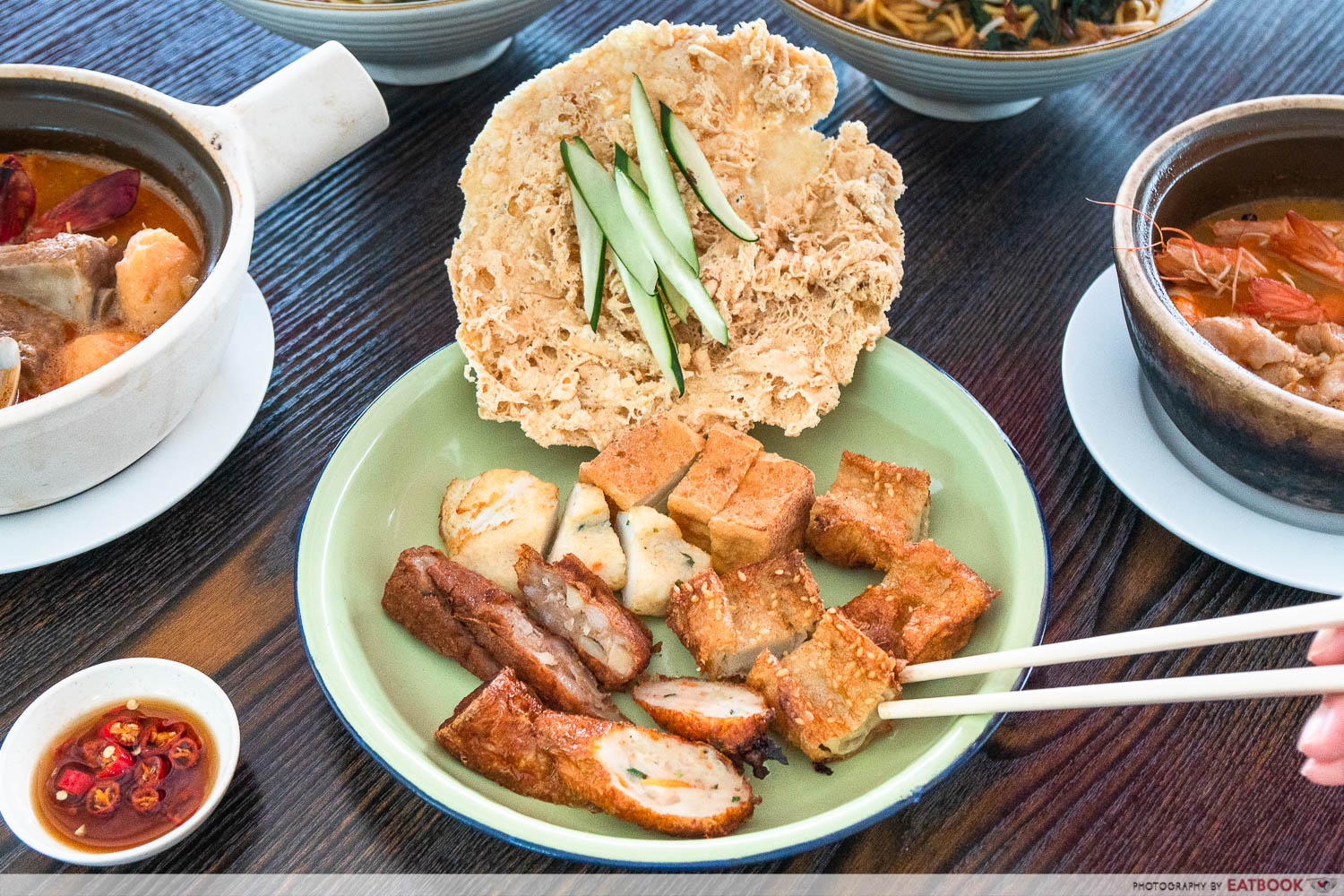 Established prawn mee stalls almost always invariably serve ngoh hiang; now you can order the indulgent Ngoh Hiang Platter ($8.50/$13.50) here too.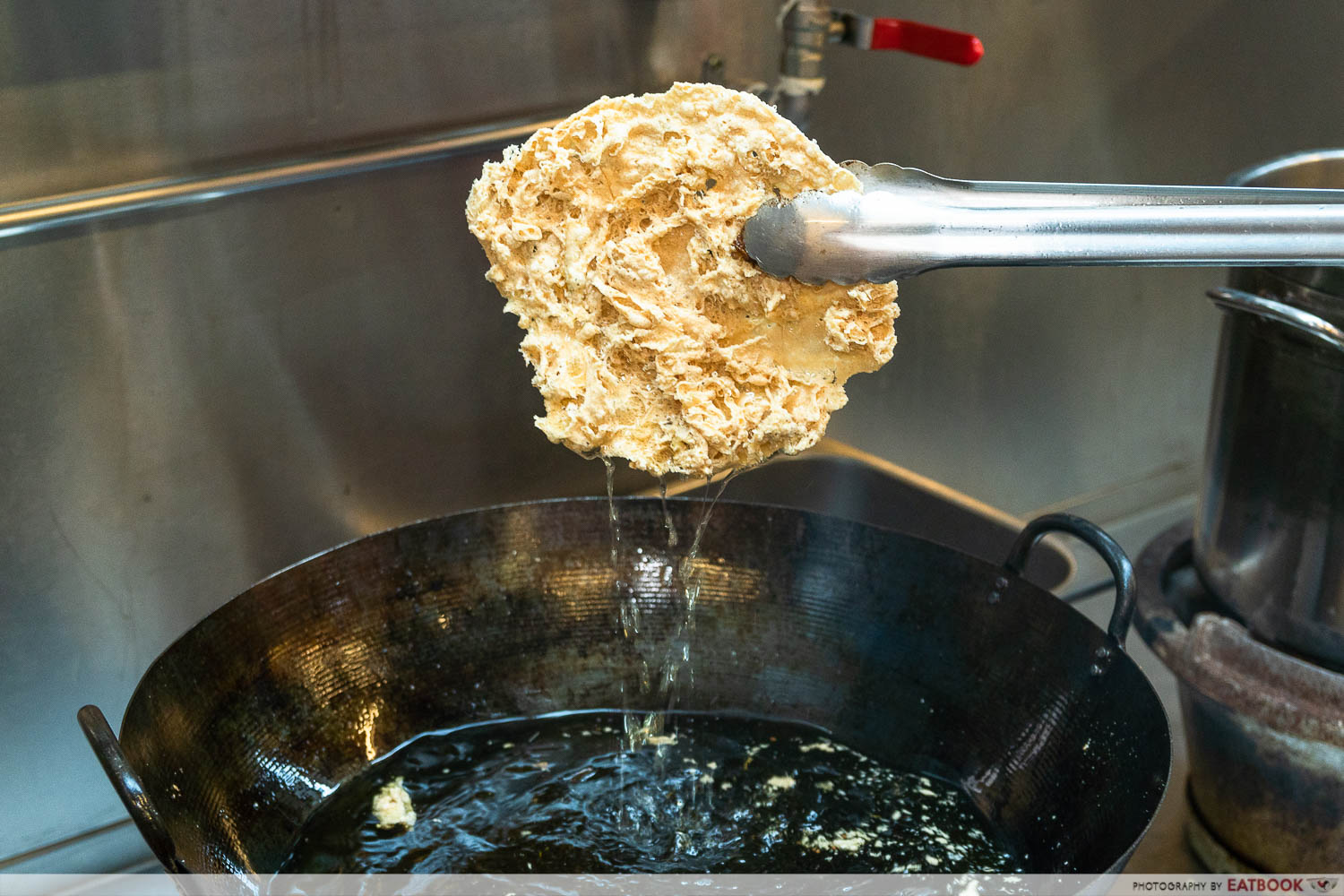 While not house-made, they're all fried to order. If you prefer, you can also choose the individual pieces that you like instead of ordering the platter.
Da Dong Prawn Noodles Review: Prawn Noodles With Huge Prawns By A Second Generation Hawker
Ambience at One Prawn & Co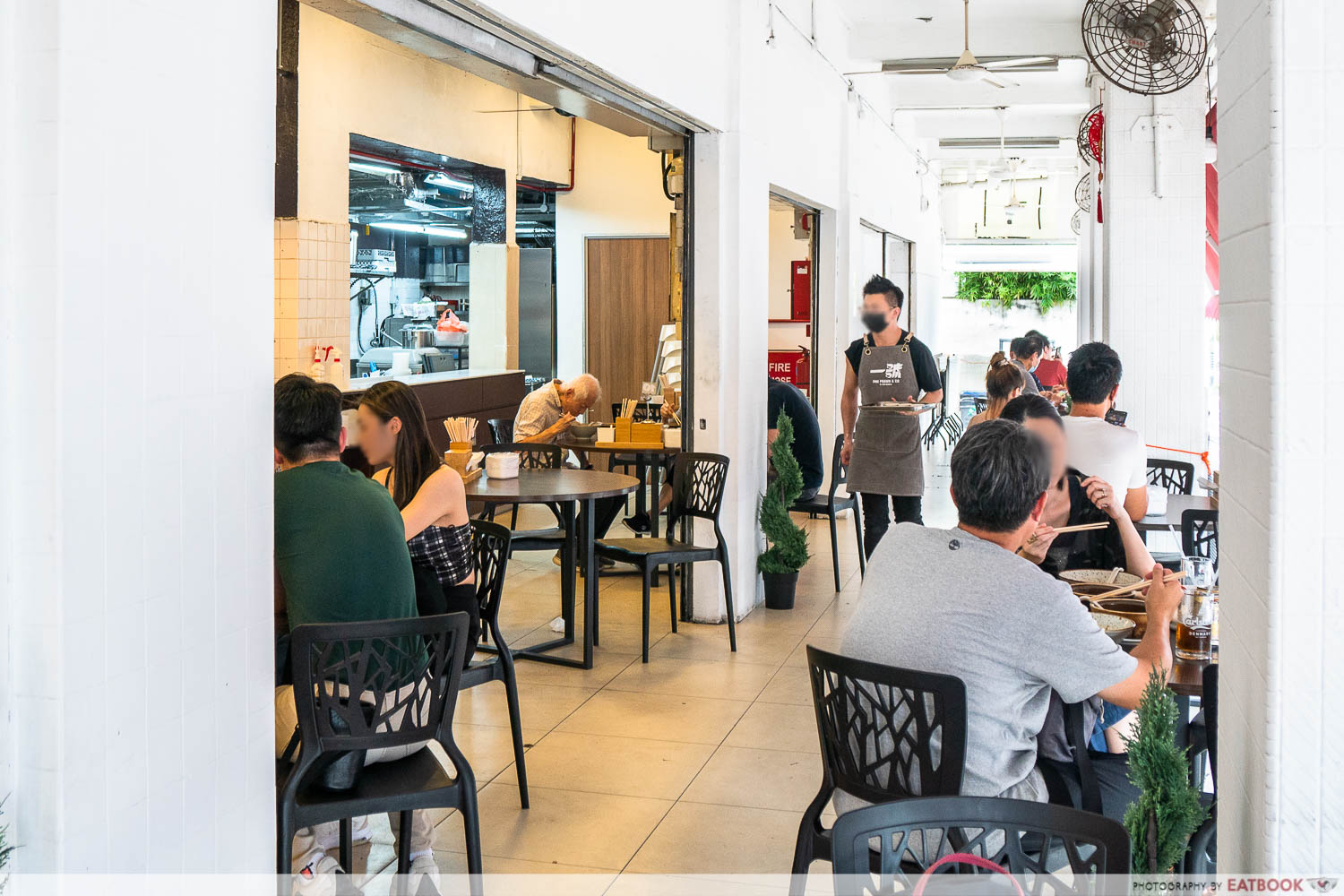 One Prawn & Co is a short 900m walk from both Mattar MRT Station and Tai Seng MRT Station. Although it's not the most centrally located, the proximity to the Downtown and Circle Lines means they're still pretty accessible.
They've got the whole corner unit, with tables lining the corridor. Plenty of fans ensure that you'll always be kept cool, even if you sit closer to the kitchen.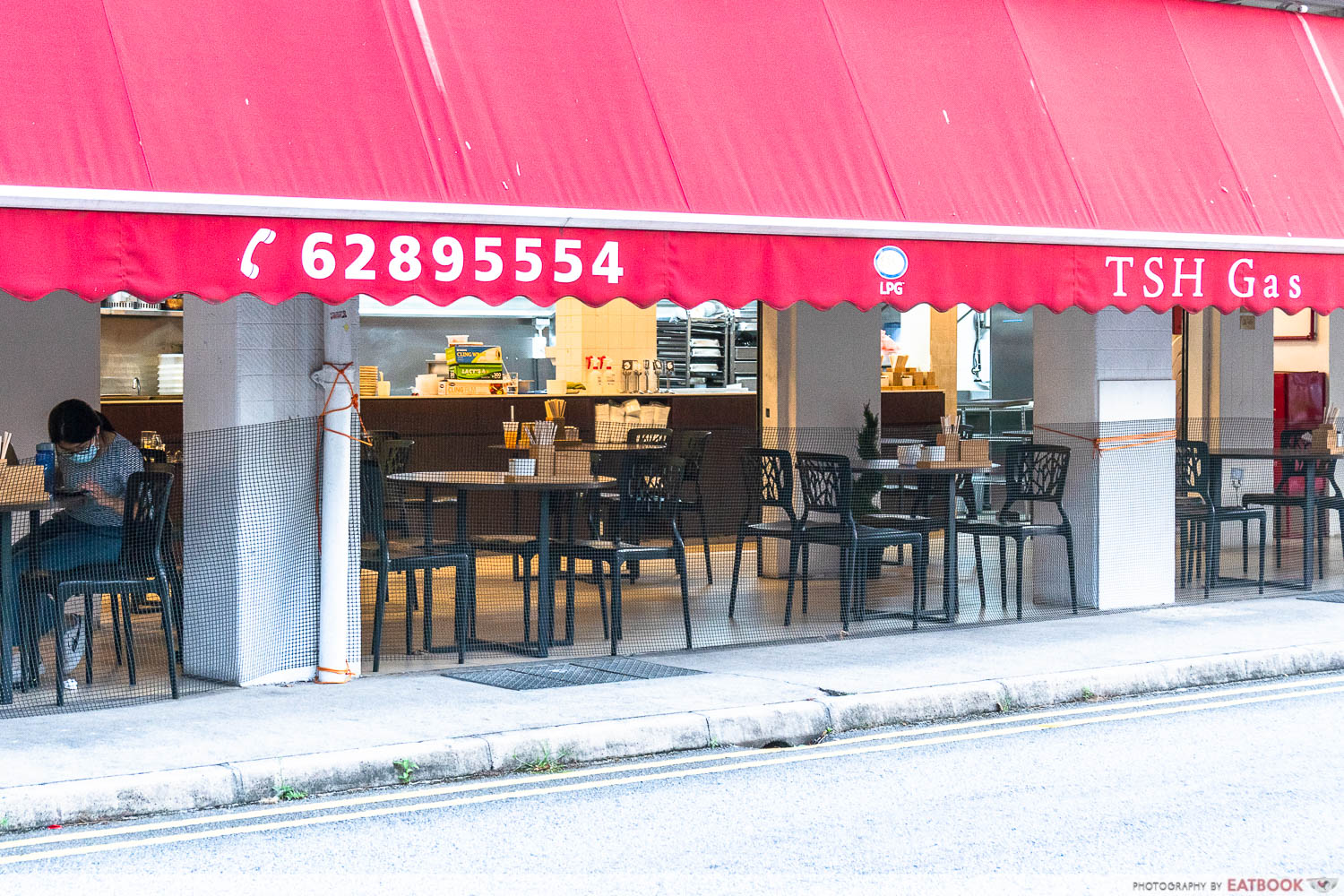 In case of bad weather, they've also installed extendable awnings which will offer some protection from the elements.
B.E.D Review: Beer Hotpot, Truffle Ramen And Mentaiko Sushi At New Food Court To Bar Concept Eatery
The verdict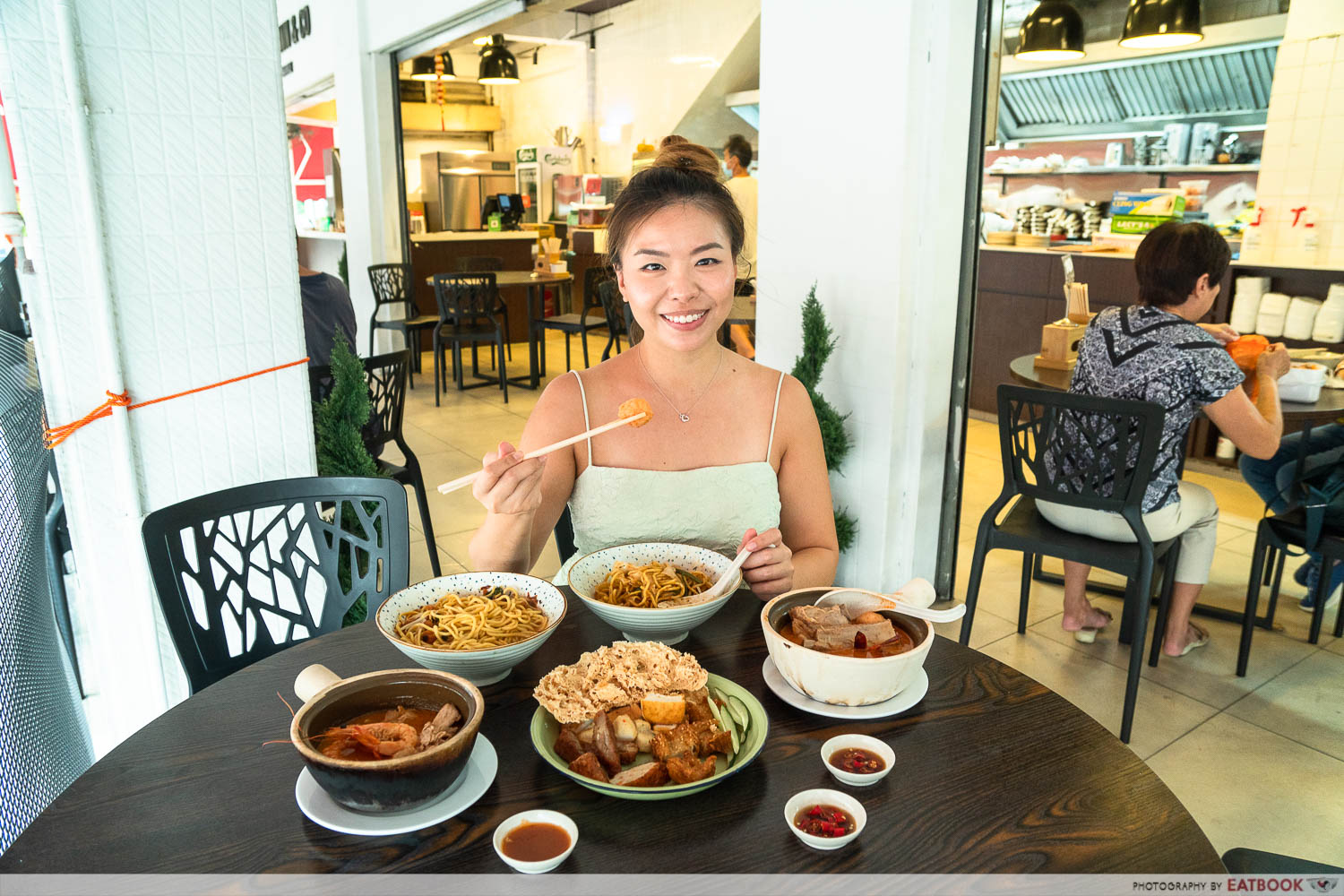 If One Prawn Noodle was good, One Prawn & Co has one-upped itself at the prawn noodle game. Yes, the prices mean these aren't the prawn noodles you'll be going to have on a daily basis, but you've got to keep in mind that prices of raw materials have increased across the board.
Even though the prices are steep as compared to your usual hawker meal, they're not that unreasonable, considering the portion sizes, and Chef Gwneyth's dedication to procuring and cooking with premium ingredients. It's only fair to pay for the quality we're expecting, and support our young hawkers while we're at it.
DLMM Lok Lok is just around the corner from where One Prawn & Co is, in case you're still peckish after a meal here. If not, there's also B.E.D, where you can get beer hotpot!
Address: 458 MacPherson Road, Singapore 368176
Opening hours: Tue-Sun 11am to 9pm
Tel: 9878 8897
Website
One Prawn & Co is not a halal-certified eatery
DLLM Lok Lok Review: Lok Lok Stall With $1 Skewers And Salted Egg Sauce That Opens Till 4am
Photos taken by Zadelin Wong
This was a media tasting at One Prawn & Co 
One Prawn & Co Review: Claypot Prawn Mee With Extra-Gao Soup By Ex-Burnt Ends Chef
One Prawn & Co Review: Claypot Prawn Mee With Extra-Gao Soup By Ex-Burnt Ends Chef -

8/10
Summary
Pros
– Prawn soup was super rich and tasty
– Dry prawn noodles was well-mixed
– Ingredients were fresh and plentiful
Cons
– Location is a little out of the way
– Prices are high
Recommended dishes: Five Fortune Jumbo Prawns Claypot ($30), Shabu Sliced Pork & Prawn ($14), Ngoh Hiang Platter ($8.50/$13.50)
Opening hours: Tue-Sun 11am to 9pm
Address: 458 MacPherson Road, Singapore 368176