Paradox Singapore has foie gras and beef buffet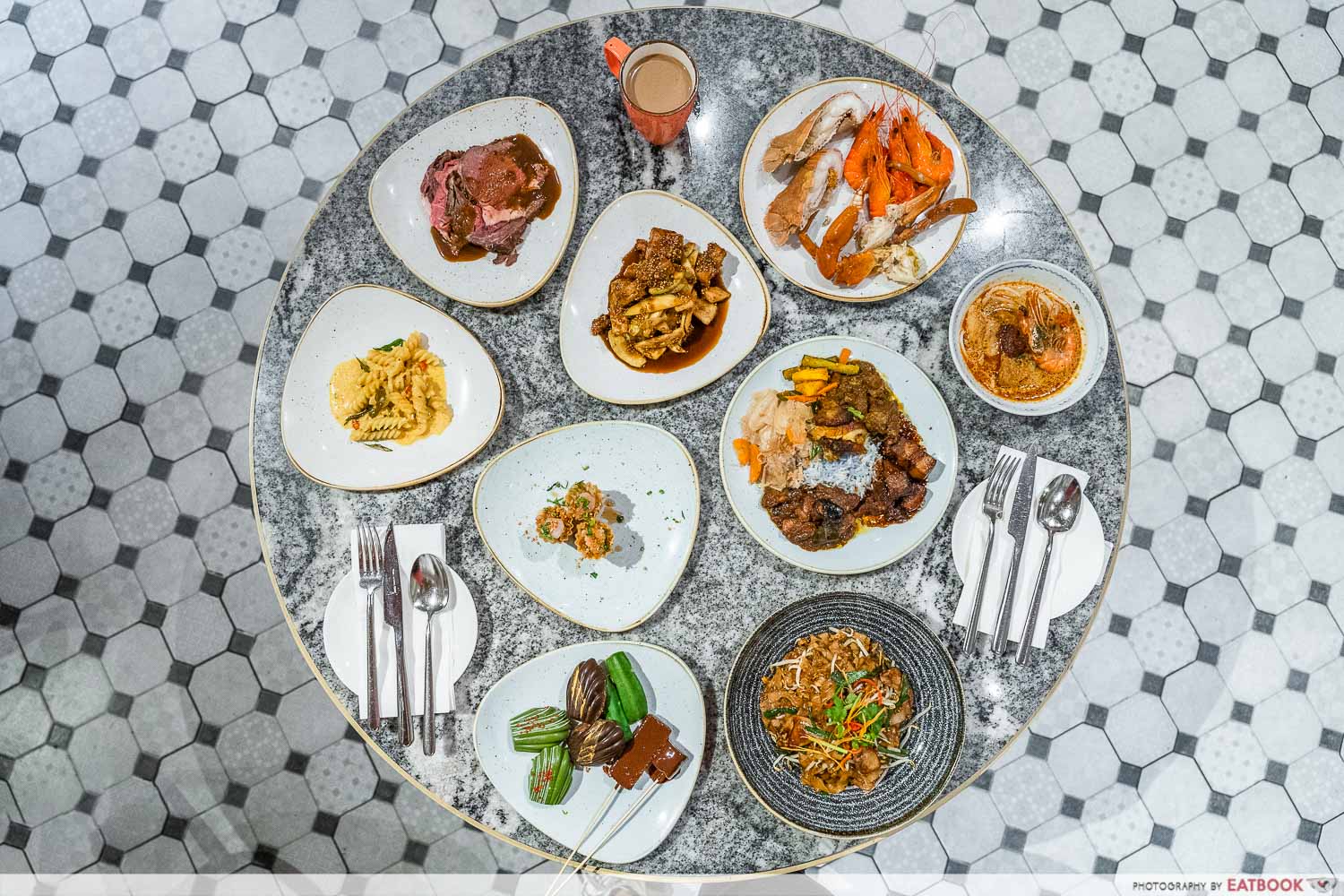 Not too long ago, we celebrated durian season 2022 with the durian and cempedak buffet at Paradox Singapore Merchant Court at Clarke Quay. Now that the cooler months are here, it's time to lock and load, and Ellenborough Market Cafe has got just the thing━a weekend-only foie gras and beef buffet that's on till 30 October 2022!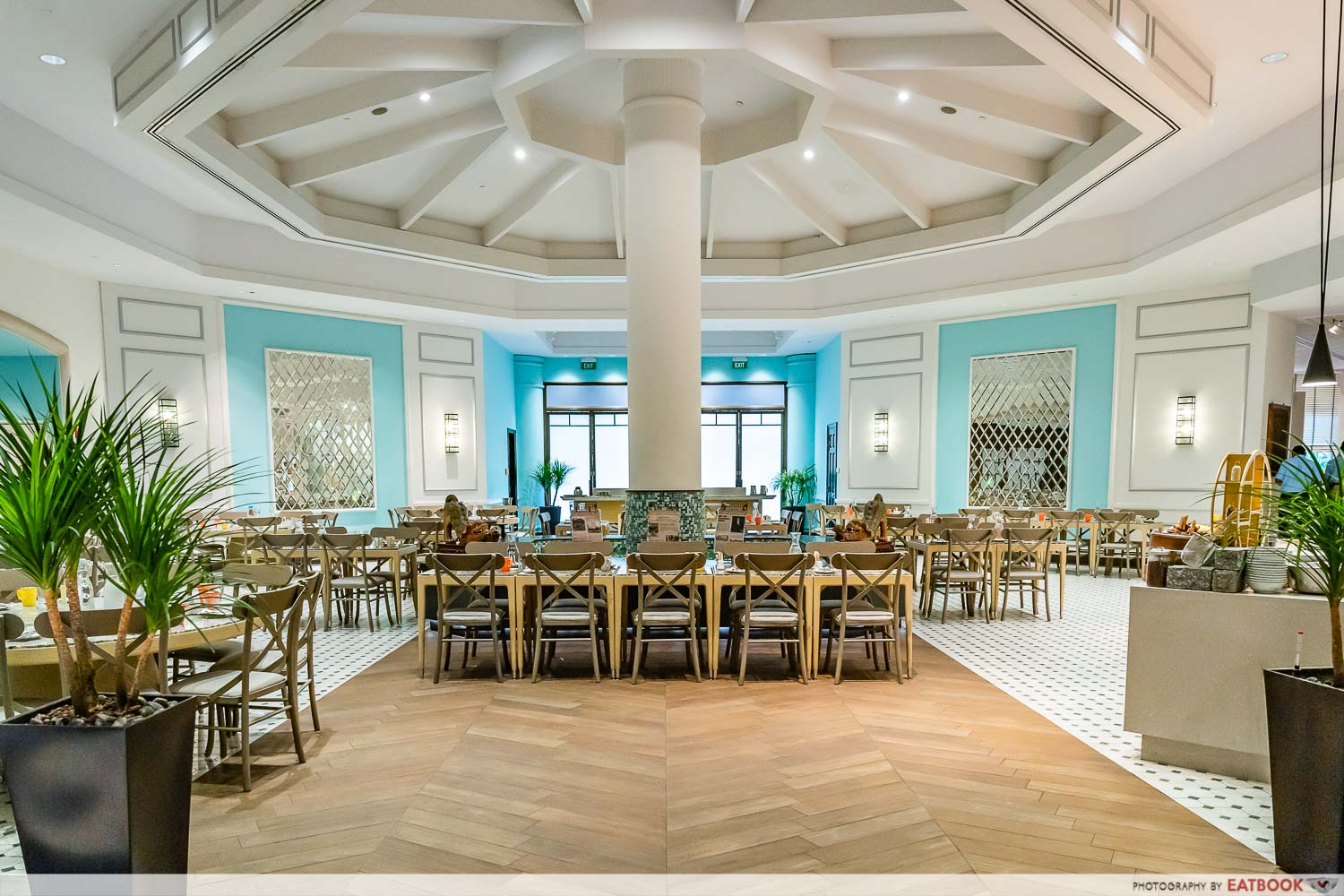 If Paradox Singapore sounds unfamiliar, it's what used to be Swissotel Merchant Court, though the restaurant has kept its name, and the well-loved buffet.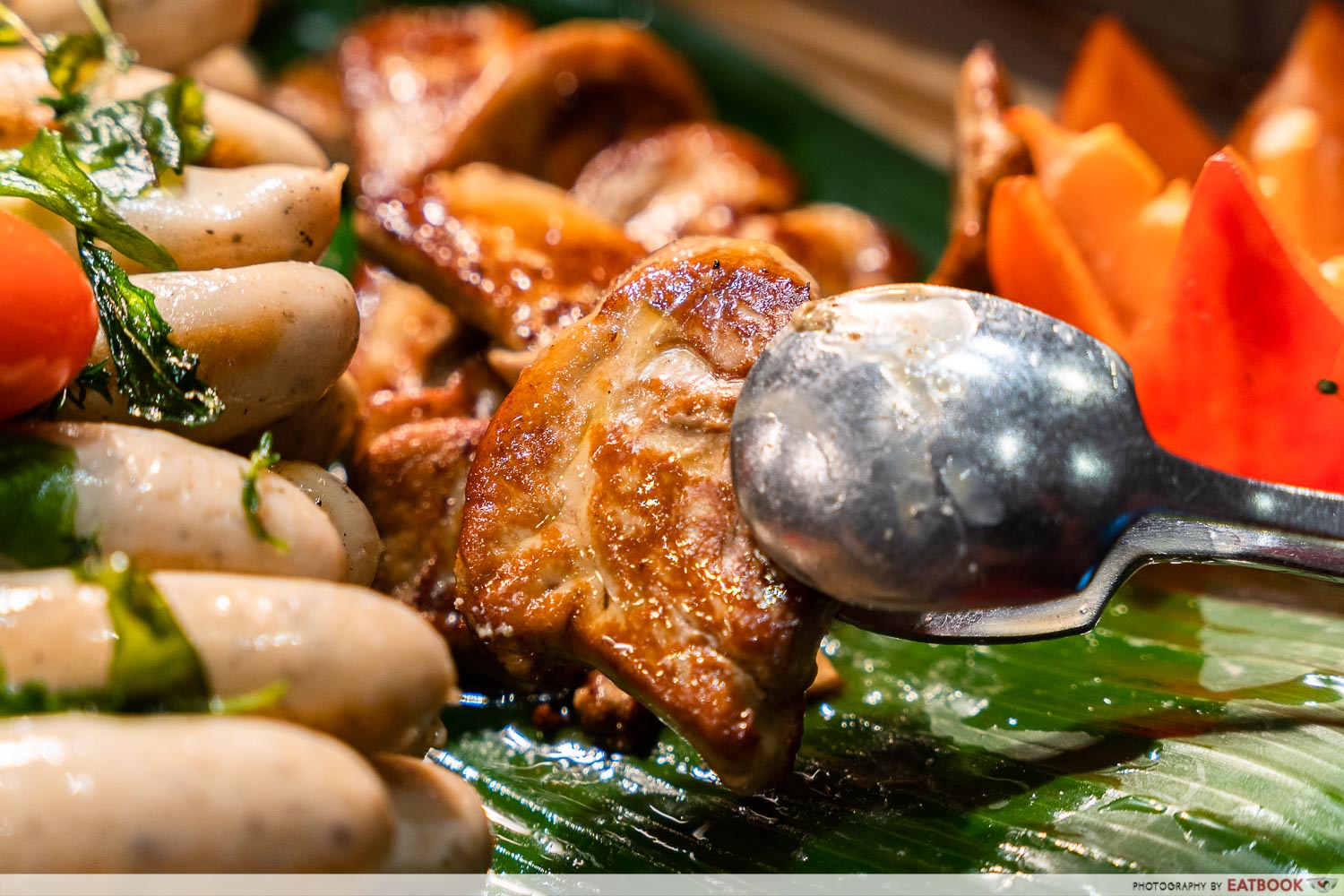 Just for the months of September and October, though, they're jazzing up their usual repertoire of buffet classics with ultra indulgent foie gras and beef dishes━there are seven main courses that will be on rotation.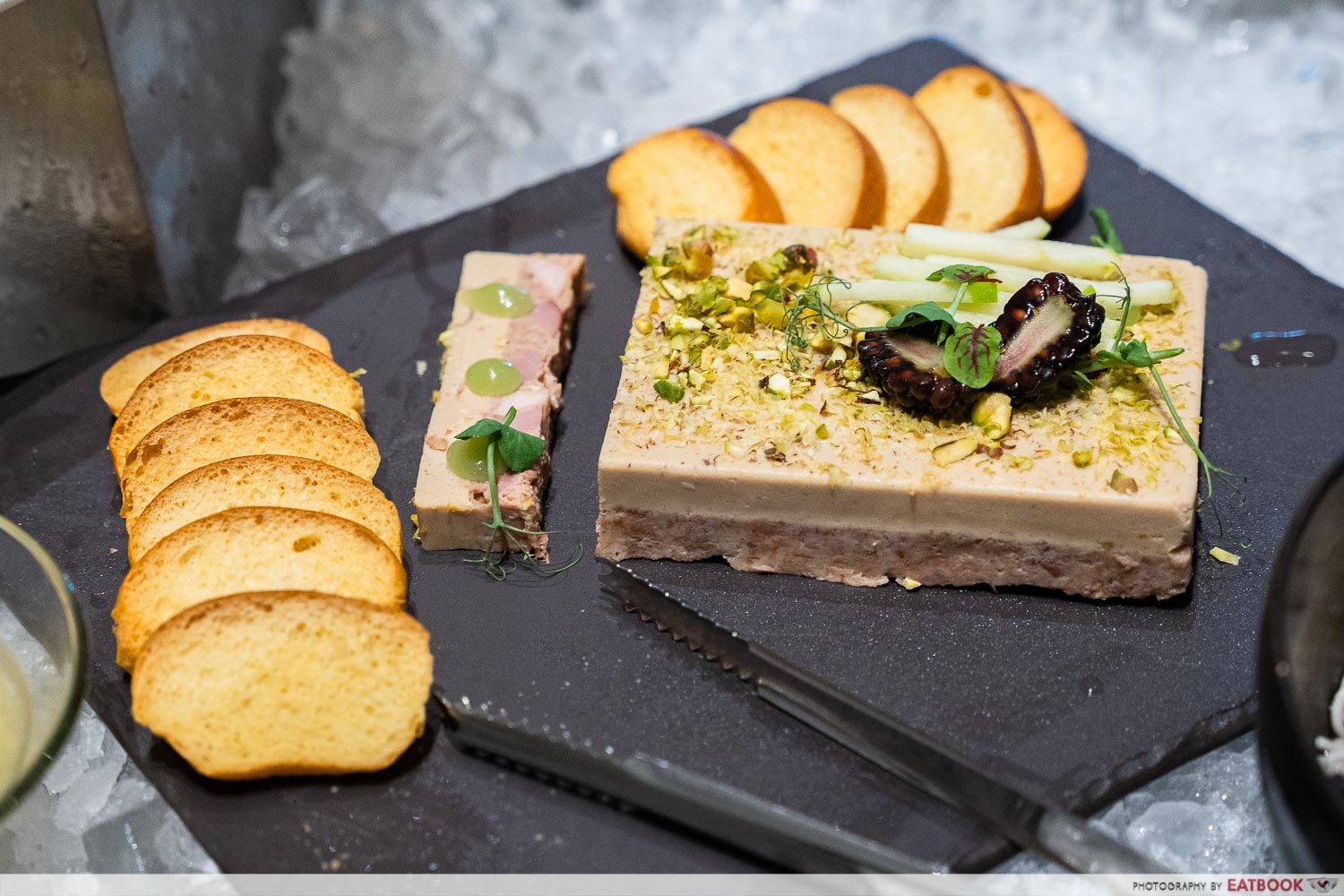 To start, there's Duck Rillettes & Foie Gras Pate, where the two are layered, one above the other, for a luxurious spread on toasted slices of brioche.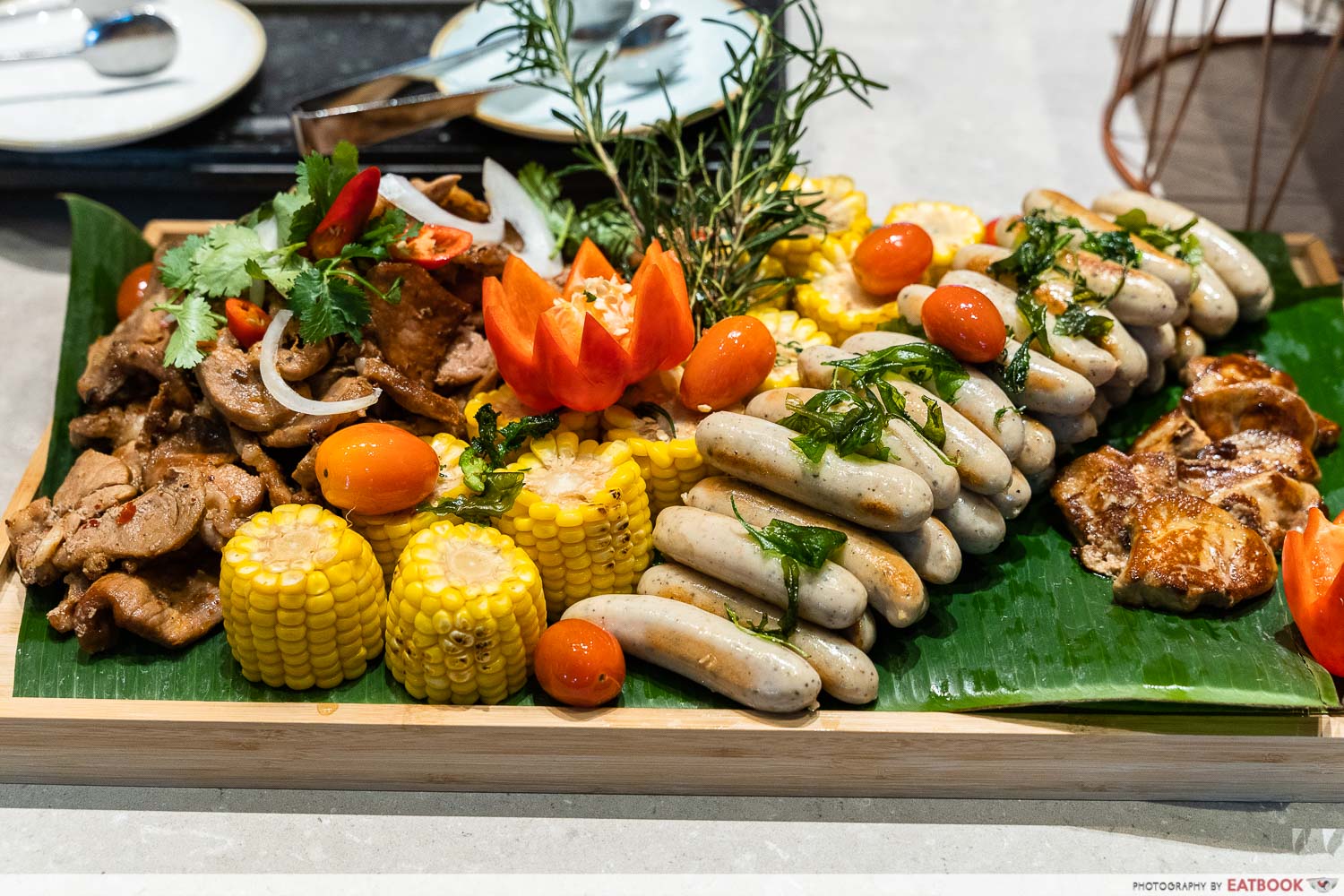 Understandably, there will be those of us who prefer eating pan-fried slices of the delicacy. You can find these with the barbecued items: a party unto themselves with sausages, half-shell scallops, grilled chicken and mala pork, tiger prawns, and more.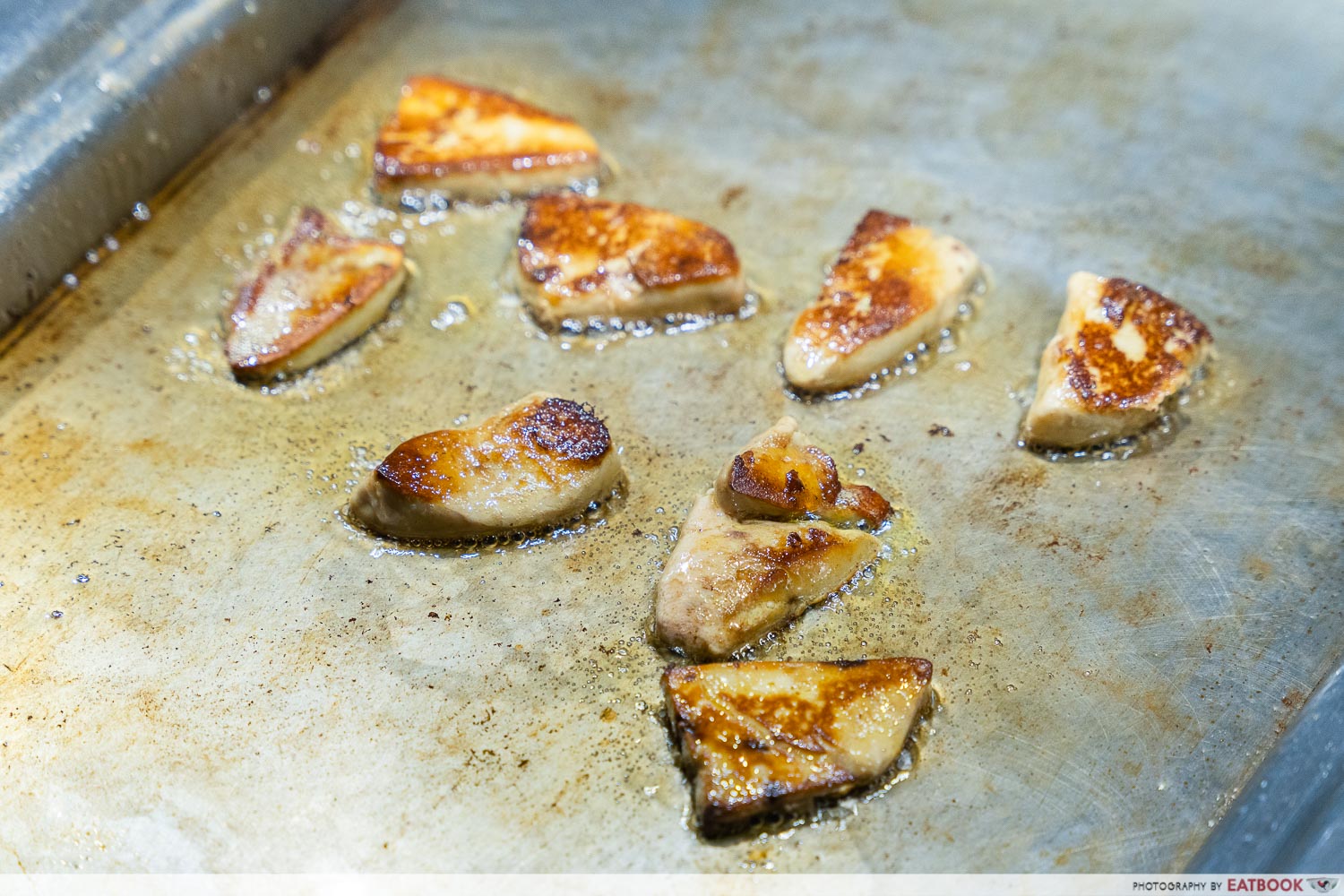 Amping up the wow factor is the live station, where the lobes of fattened liver are fried a la minute, filling the air with the glorious aromas of browning, melting goodness. Fruity, acidic flavours balance and enhance the richness of foie gras, so load up on a house-made berries compote on the side.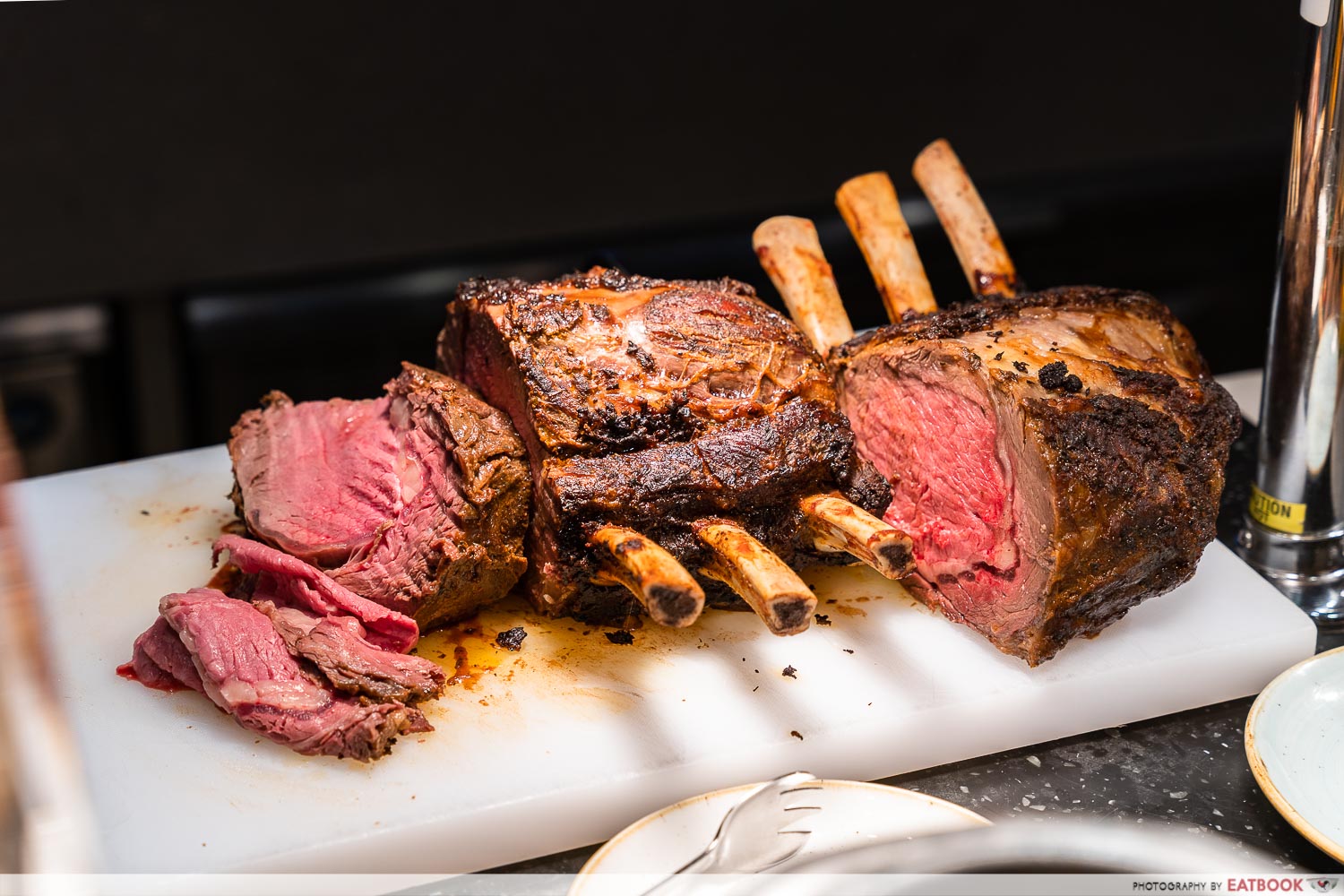 Over at the carving station, you'll find a whole rack of Tomahawk steak, roasted to a gorgeous medium-rare.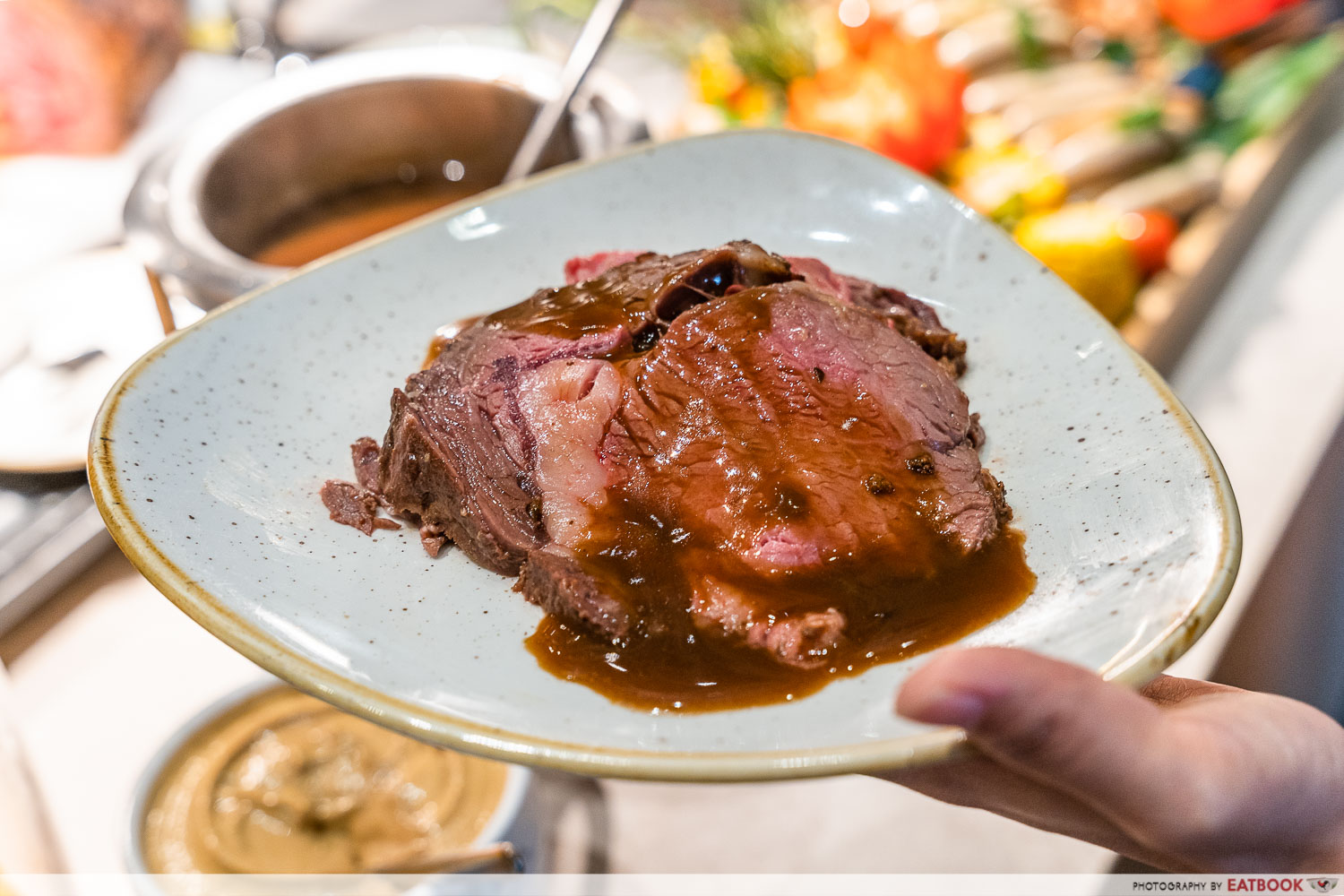 With such great meat, excessive frills are unnecessary━the chefs at Ellenborough Market Cafe have instead transformed the roast drippings into a glossy jus. Stave off any jelak-ness with some mustard and pickles, too.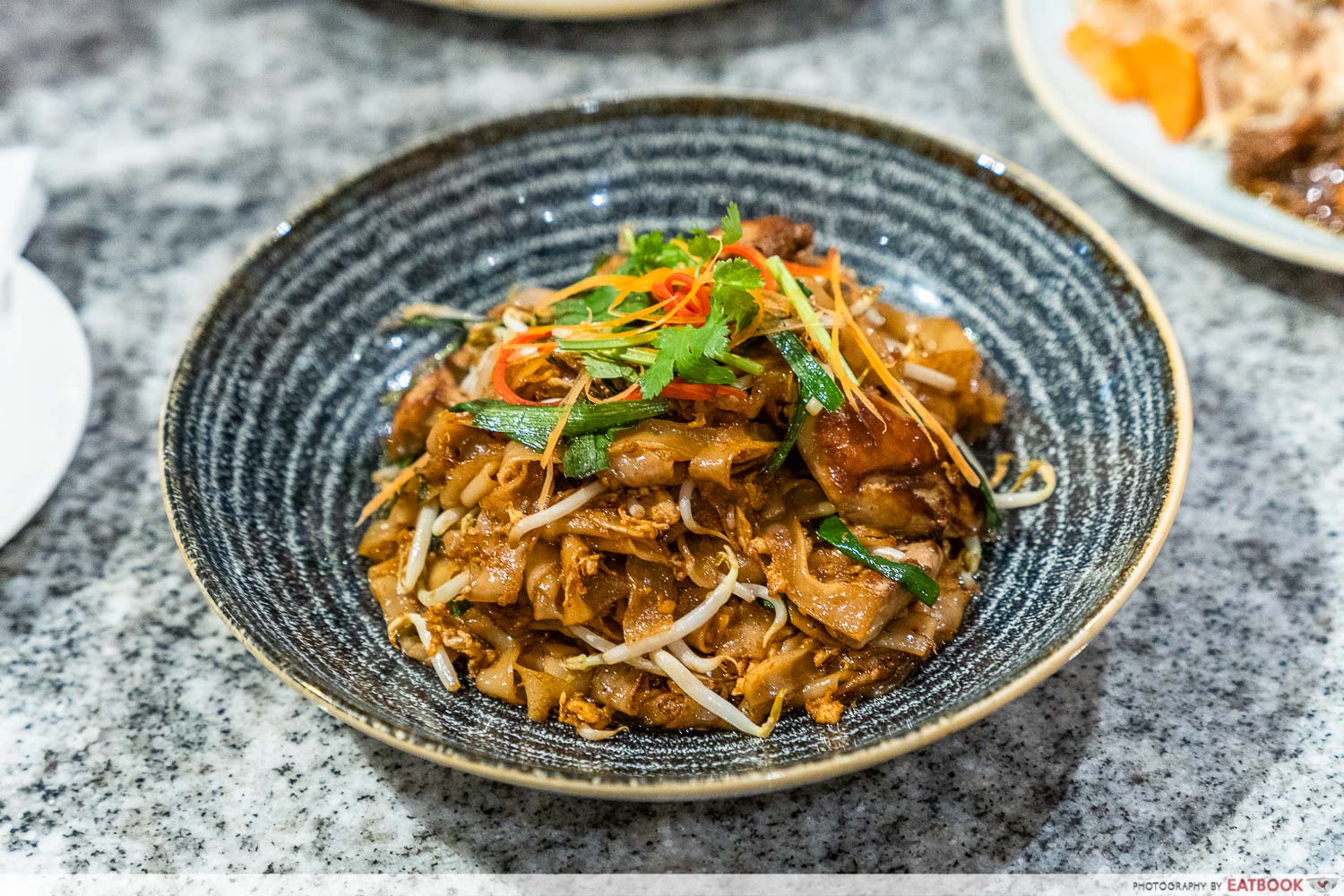 The MVP at this buffet, other than the free flow of fresh-seared foie gras, has got to be the Foie Gras Char Kway Teow, though this is one of the dishes on rotation, so it might not always be available.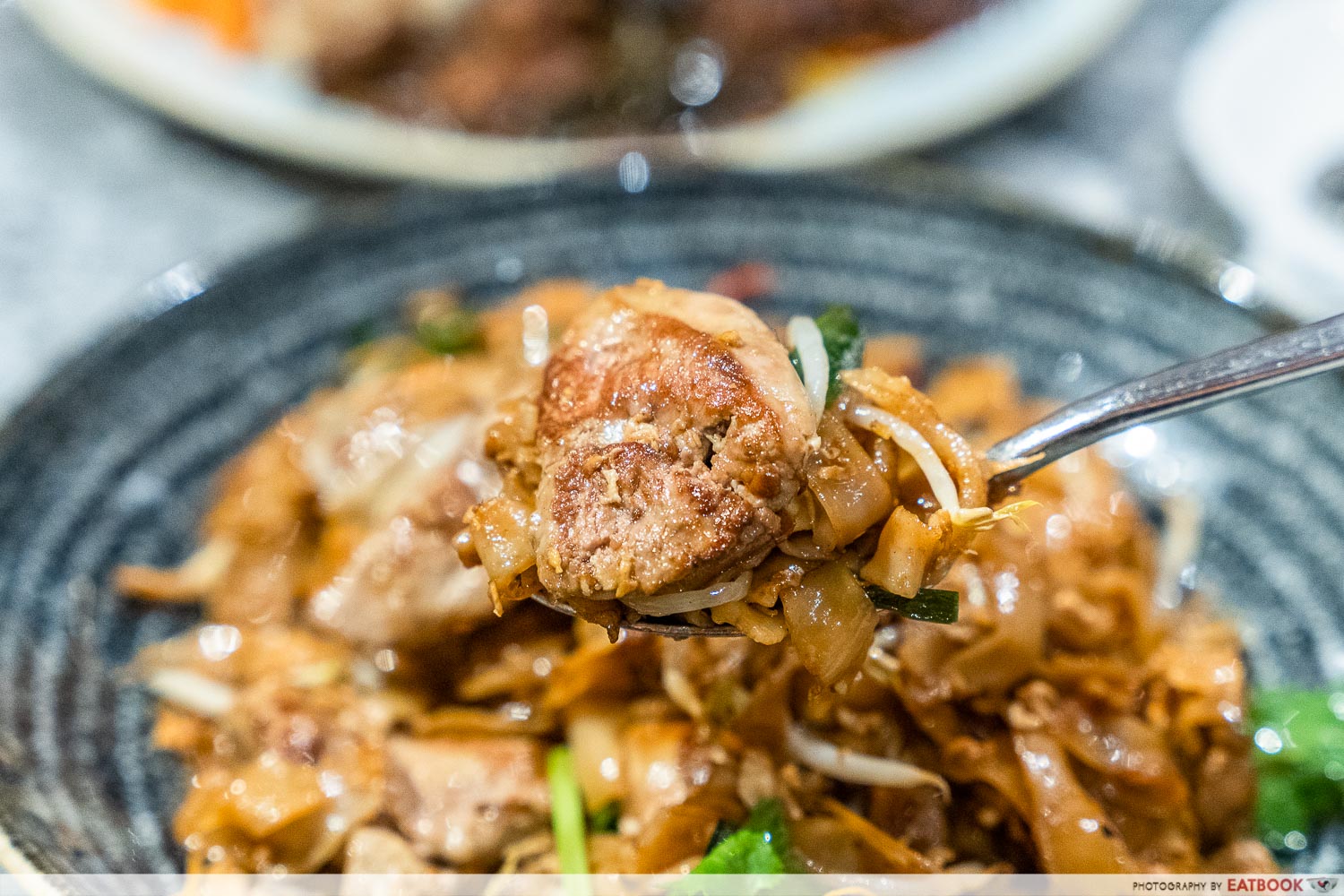 Silky and kissed with wok hei, the fried rice noodles and nutty lobes of liver are a match made in heaven━somewhat similar to how it's hard to beat hawker dishes fried with pork lard.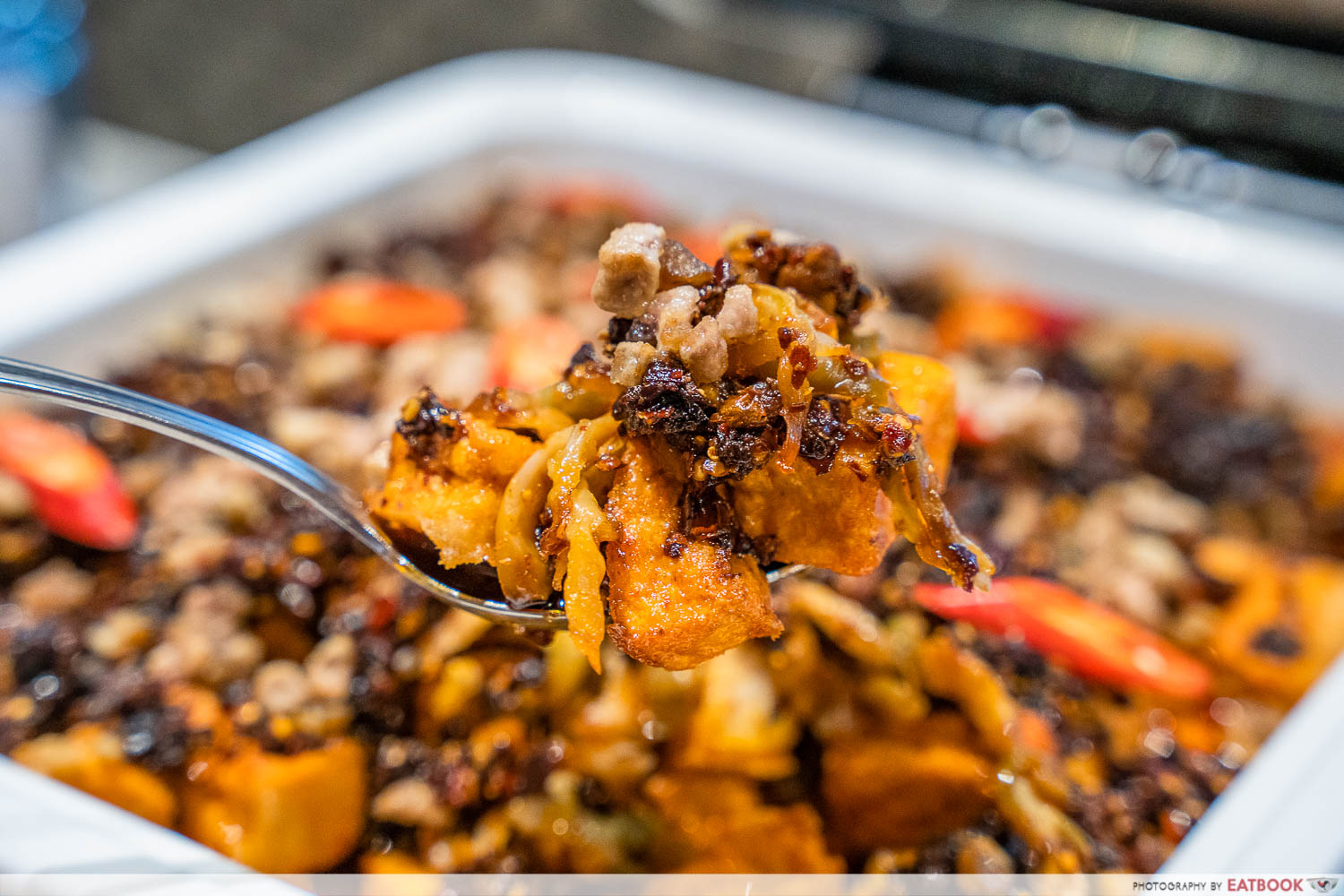 Another dish on rotation is Fried Bean Curd and Braised Szechuan Vegetables with Foie Gras, a tantalisingly piquant medley of textures and flavours.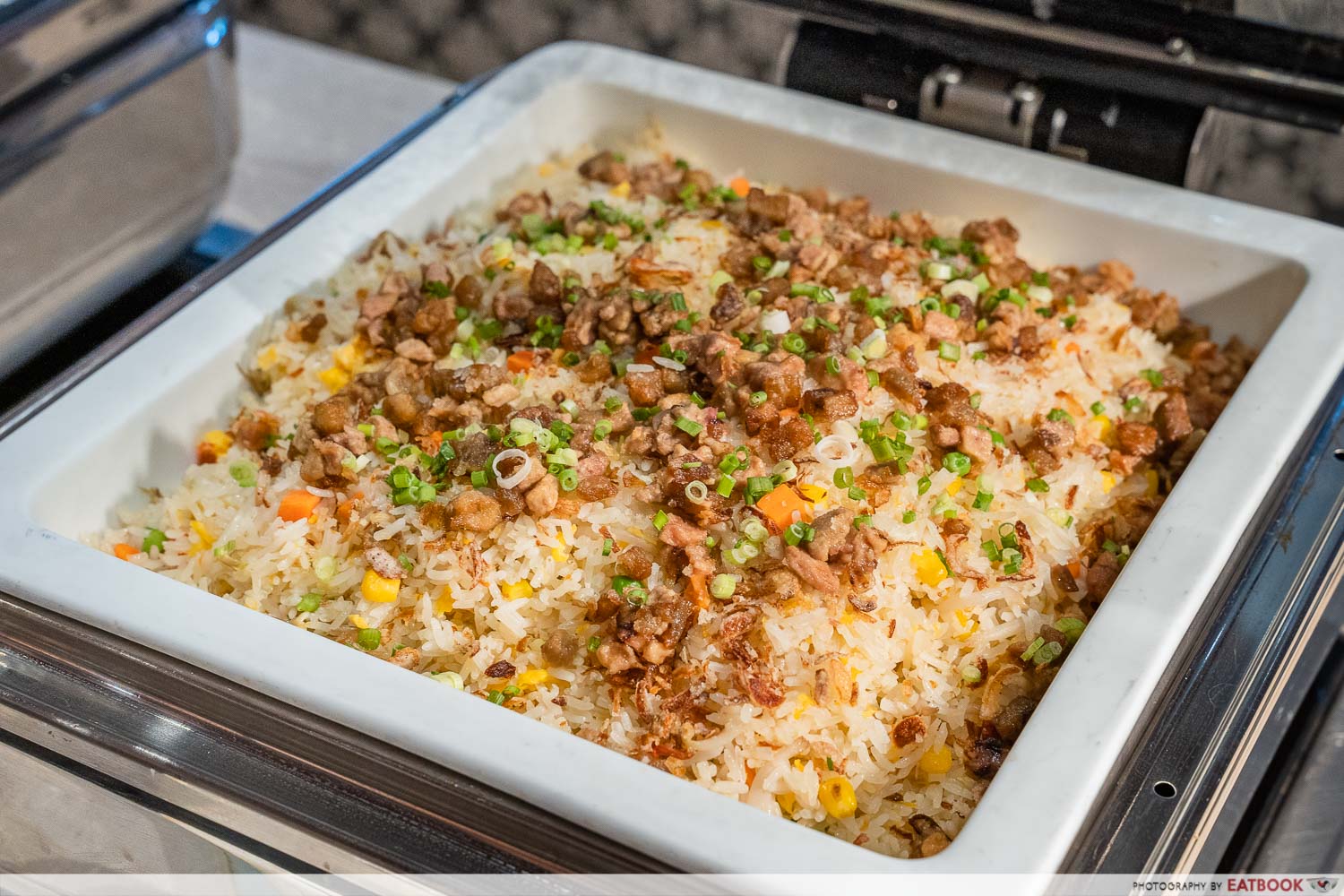 Generously topped too with cubes of fried foie gras is the Foie Gras Fried Rice. You might not be able to go back to regular Yang Chow Fried Rice after having some of this━the small cubes of foie gras integrate effortlessly into the rice for surprising bursts of flavour in each mouthful.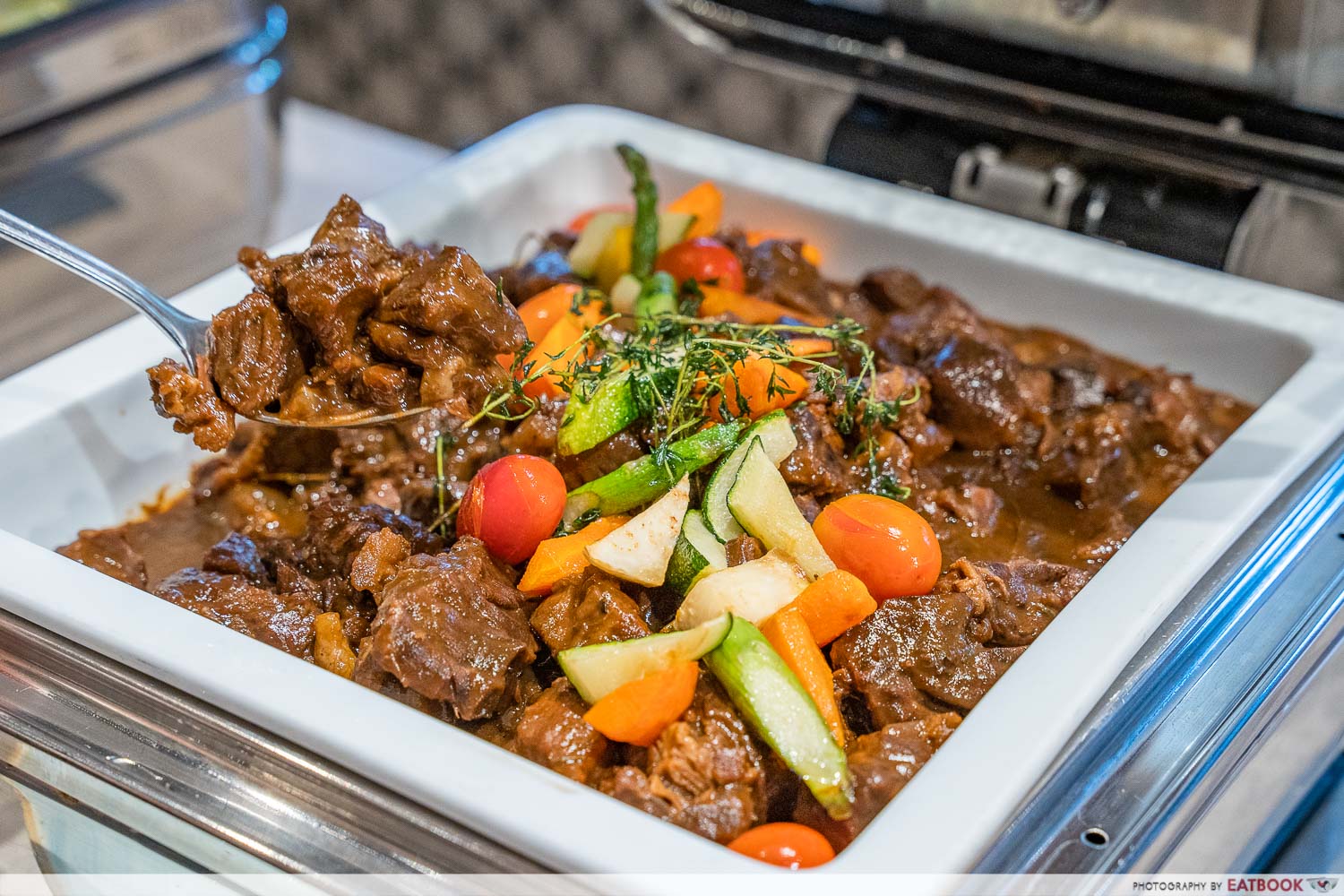 If the recent rainy weather has been giving you the chills, soothe your soul with Slow-Braised Beef, featuring fork-tender chunks of beef in a robust gravy that would go perfectly with mashed potatoes. 
Or, if you're a greater fan of Asian dishes, there's Beef Red Curry and Eggplant. Leave your carb-free aspirations outside Ellenborough Market Cafe, because you'll be needing lots of rice with this beef curry.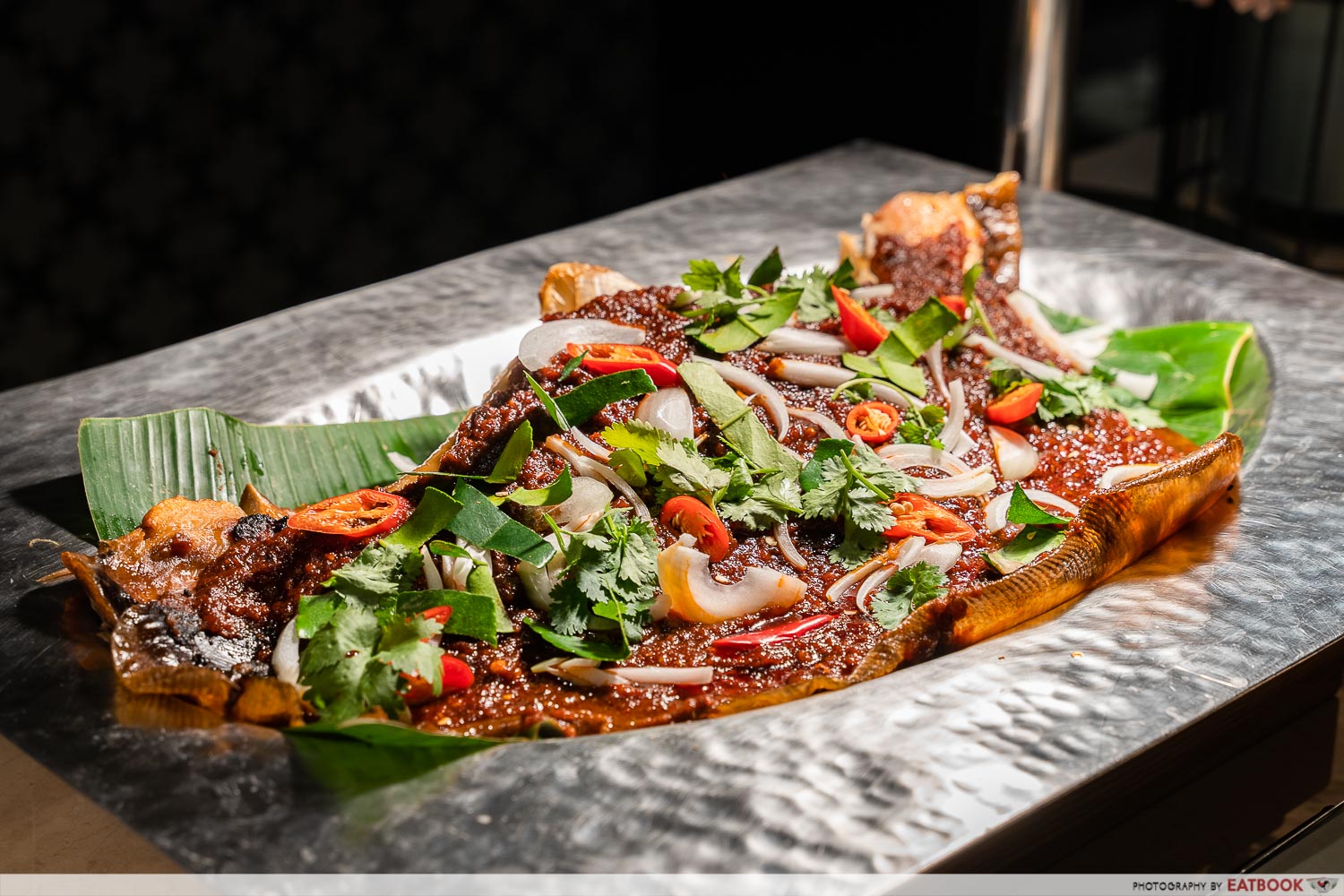 After all that meat, you'll be happy to know that there's seafood galore at the buffet too. On rotation are whole stingray, barramundi, and sea bream, barbecued and served with the restaurant's Homemade Signature Sauce.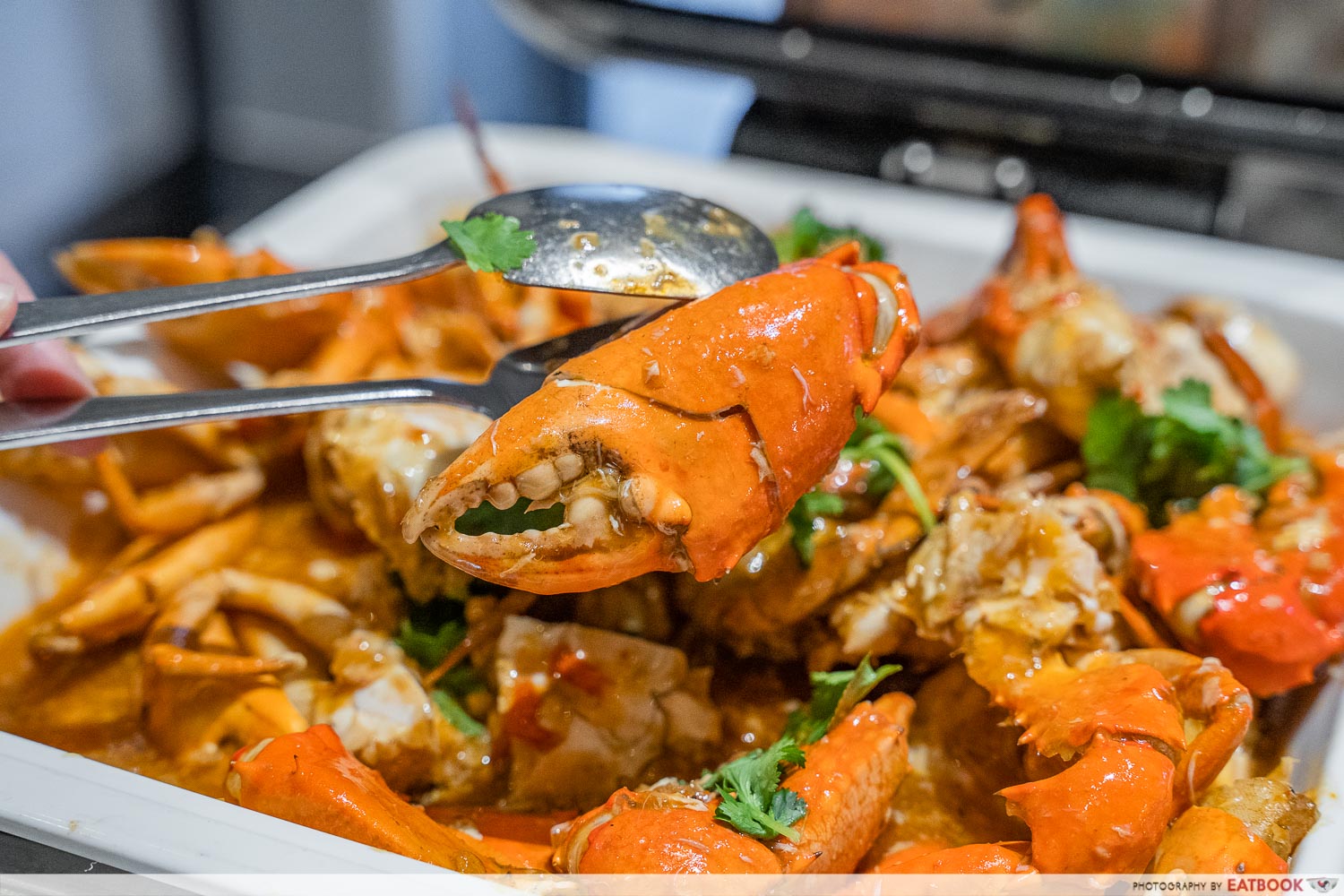 On that note, you'll also be finding Singapore Chilli Crab on the menu at the buffet here, though sometimes the crab is switched out for rock lobster.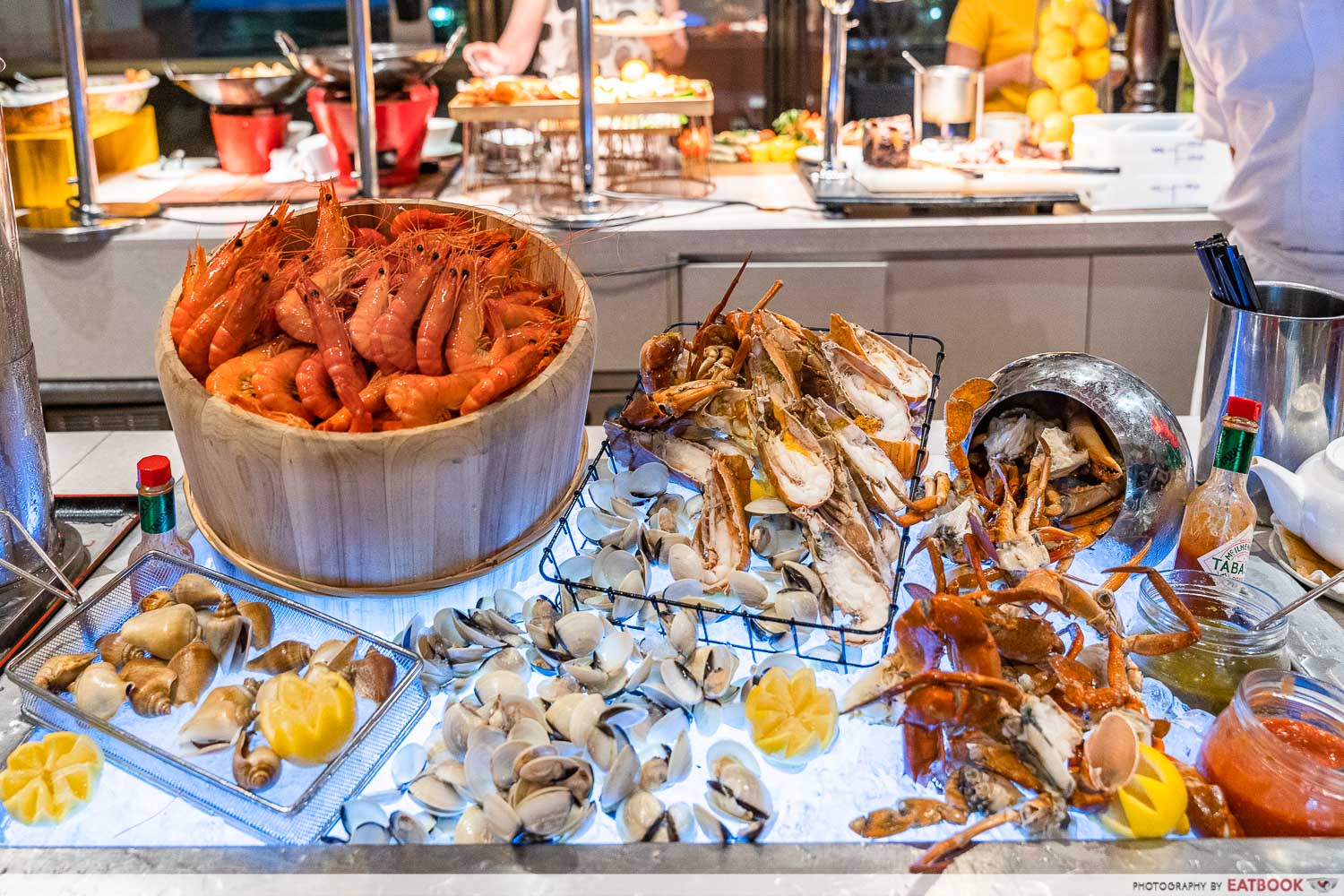 After the spice, cool off with the bounties of the sea at the Seafood On Ice station, with a spread of shellfish spanning tiger prawns, sea whelks, white clams, crayfish, scallops on the shell, and mangrove crabs.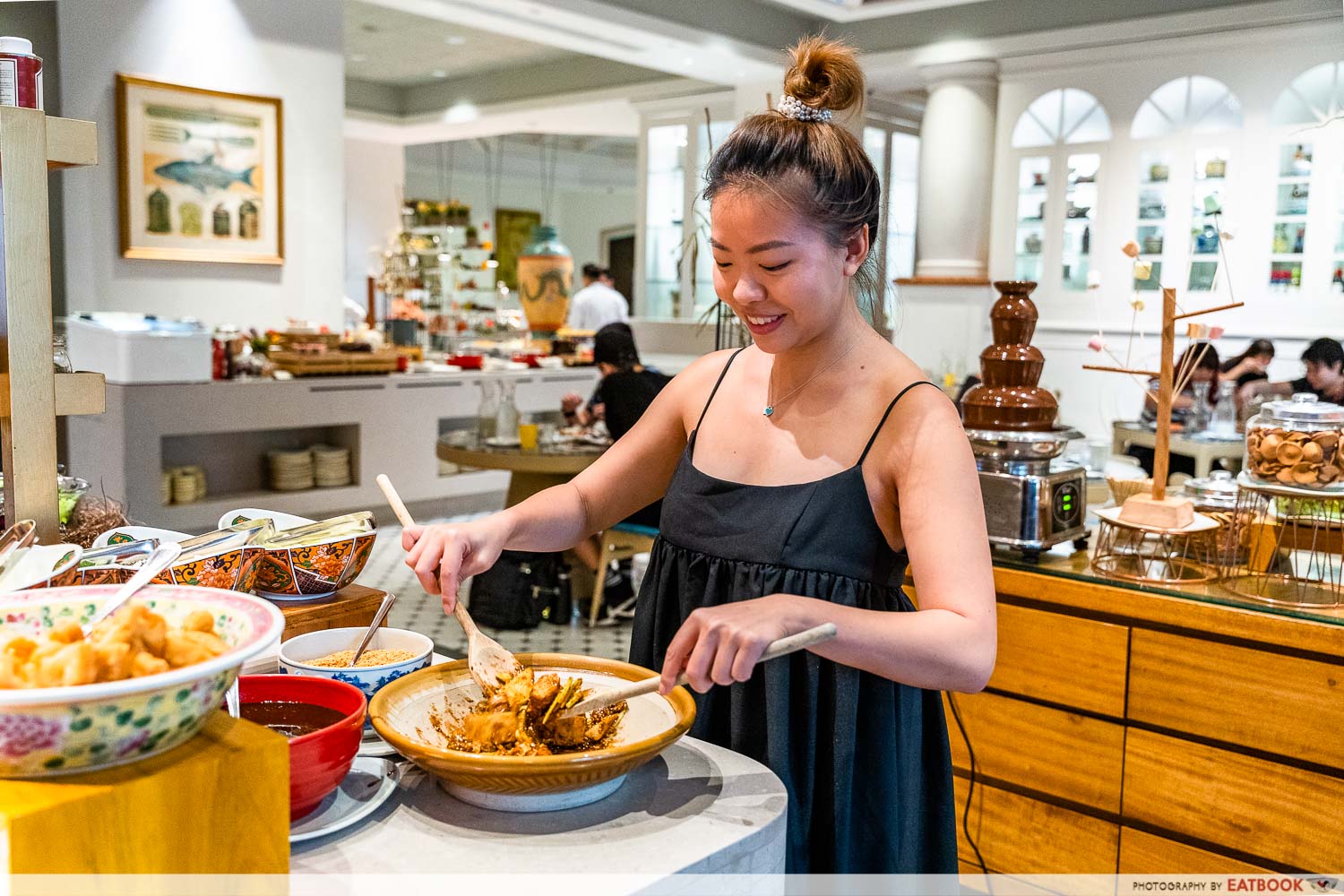 Ellenborough Market Cafe is known for their local and Peranakan fare, one of the star items on their menu being the DIY station for Singaporean Rojak with Shrimp Paste Dressing. Make it with as much you tiao as you like, and skip all the bits that you dislike, to make yourself a dream rojak.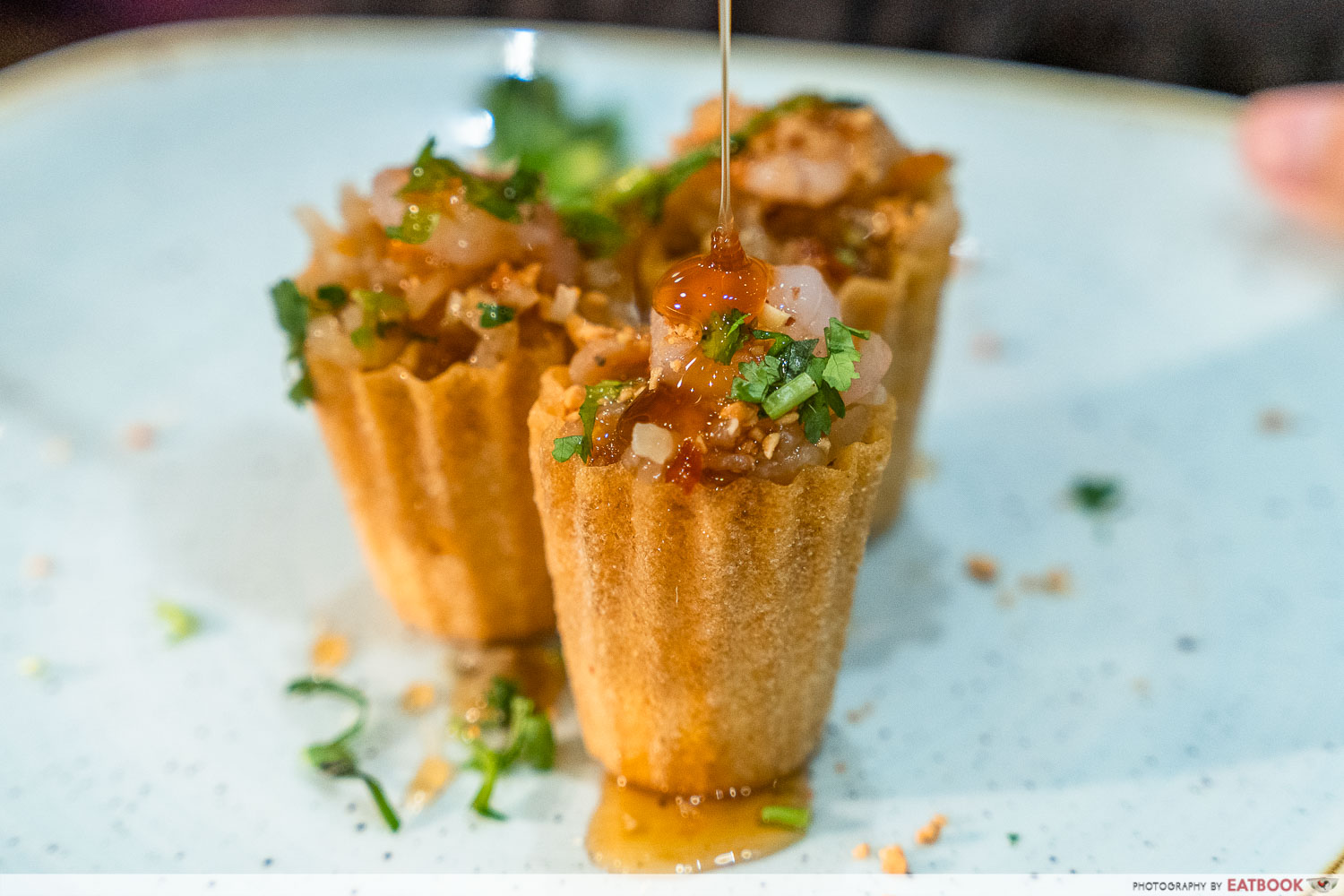 The fun doesn't end there: another DIY station that you can look forward to at this buffet allows you to cobble together your very own Kueh Pie Tee. Top them with minced egg, little crystal shrimps, and garnish them, or not at all.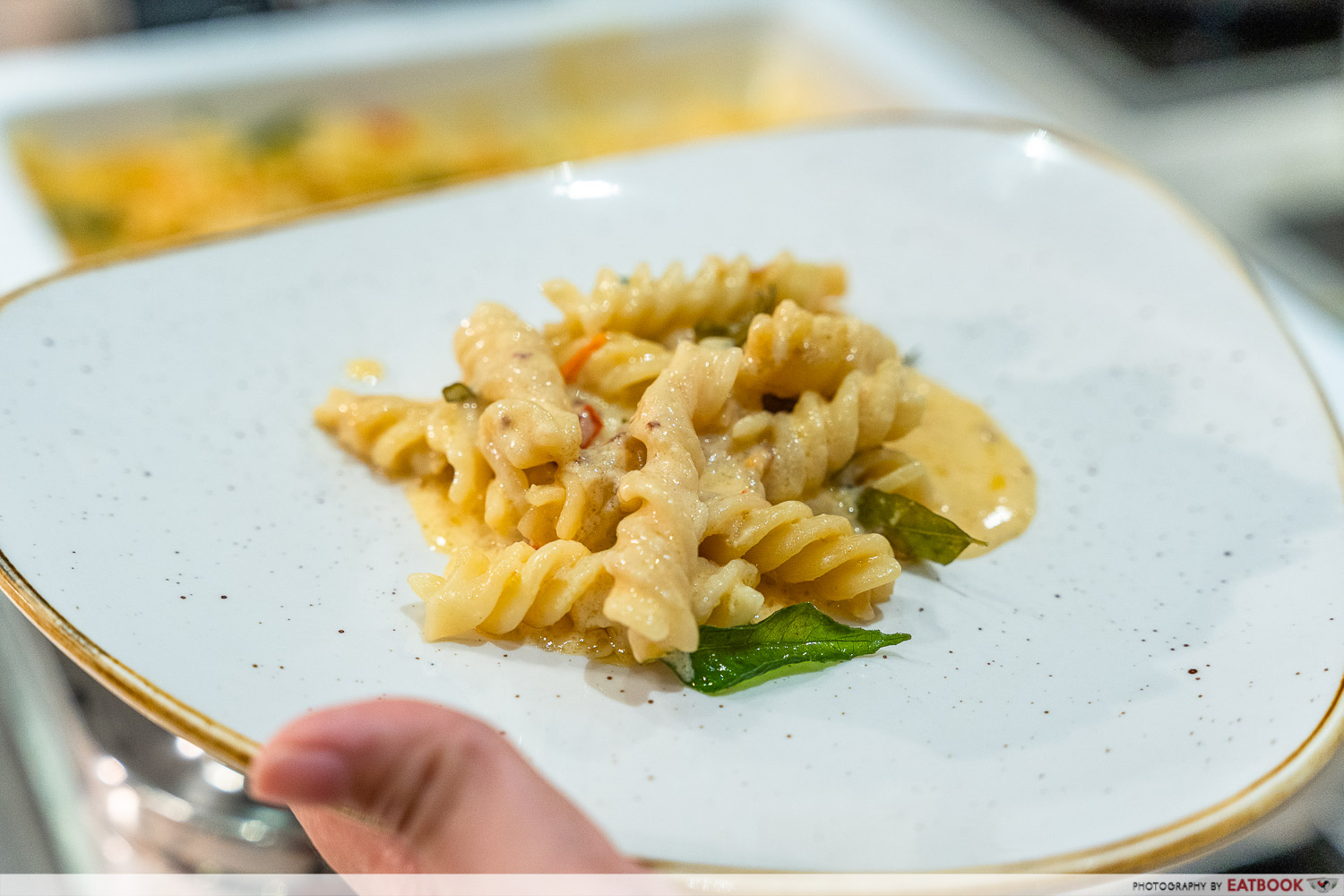 If fusion food sparks your fancy, hop over to the Noodles & Pasta Station, where you'll find Salted Egg Pasta with Bird's Eye Chilli, prepared with fusilli that catches all that luscious salted egg gravy.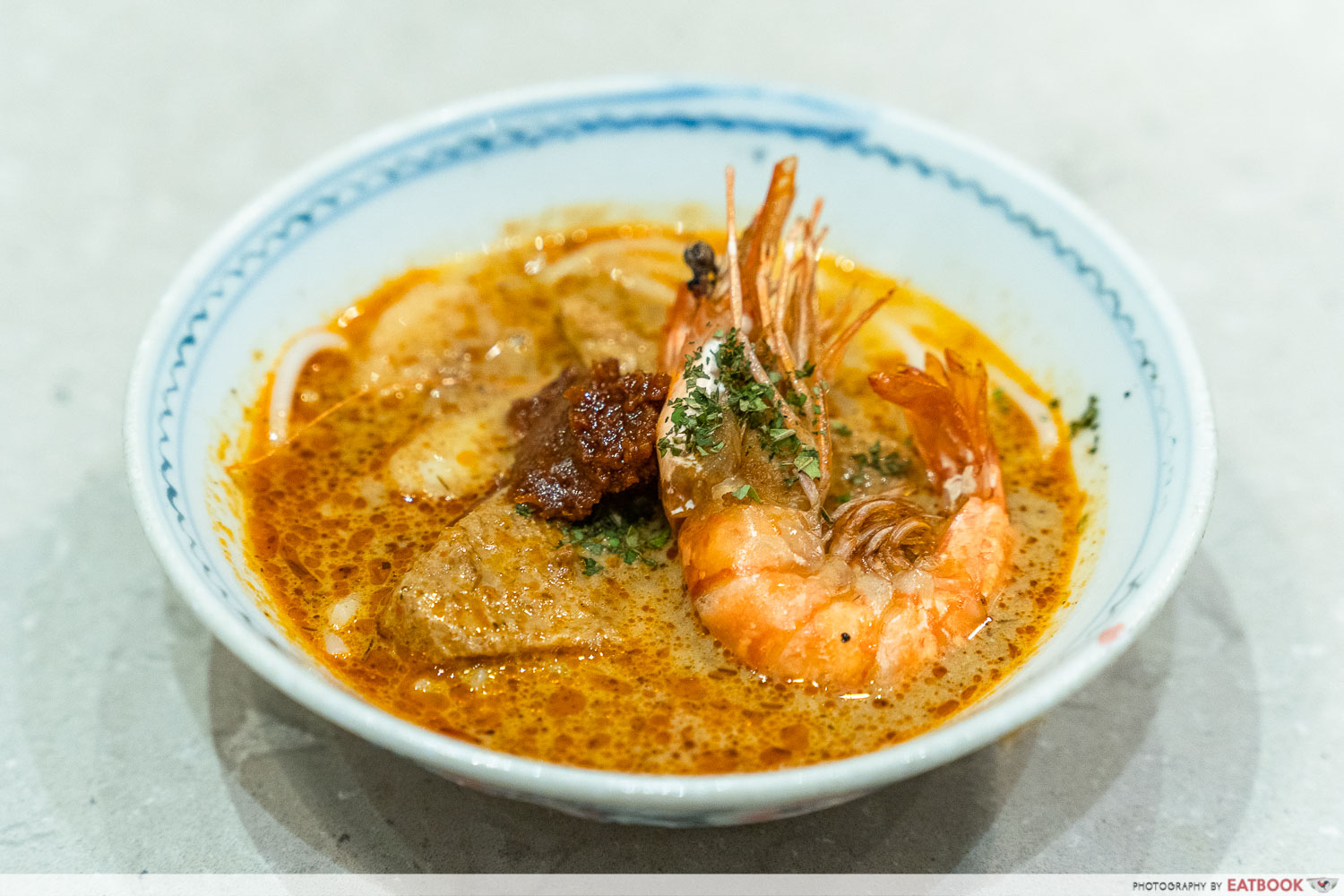 For the traditionalists, you can stick to good ol' Beef Bolognese Pasta and Singapore Laksa with Prawn. Then of course, there's their famous Peranakan spread, where you can expect Butterfly Blue Pea Coconut Rice with the likes of Ayam Buah Keluak, Babi Pongteh, Nyonya Chap Chye, and even Curry Fish Head.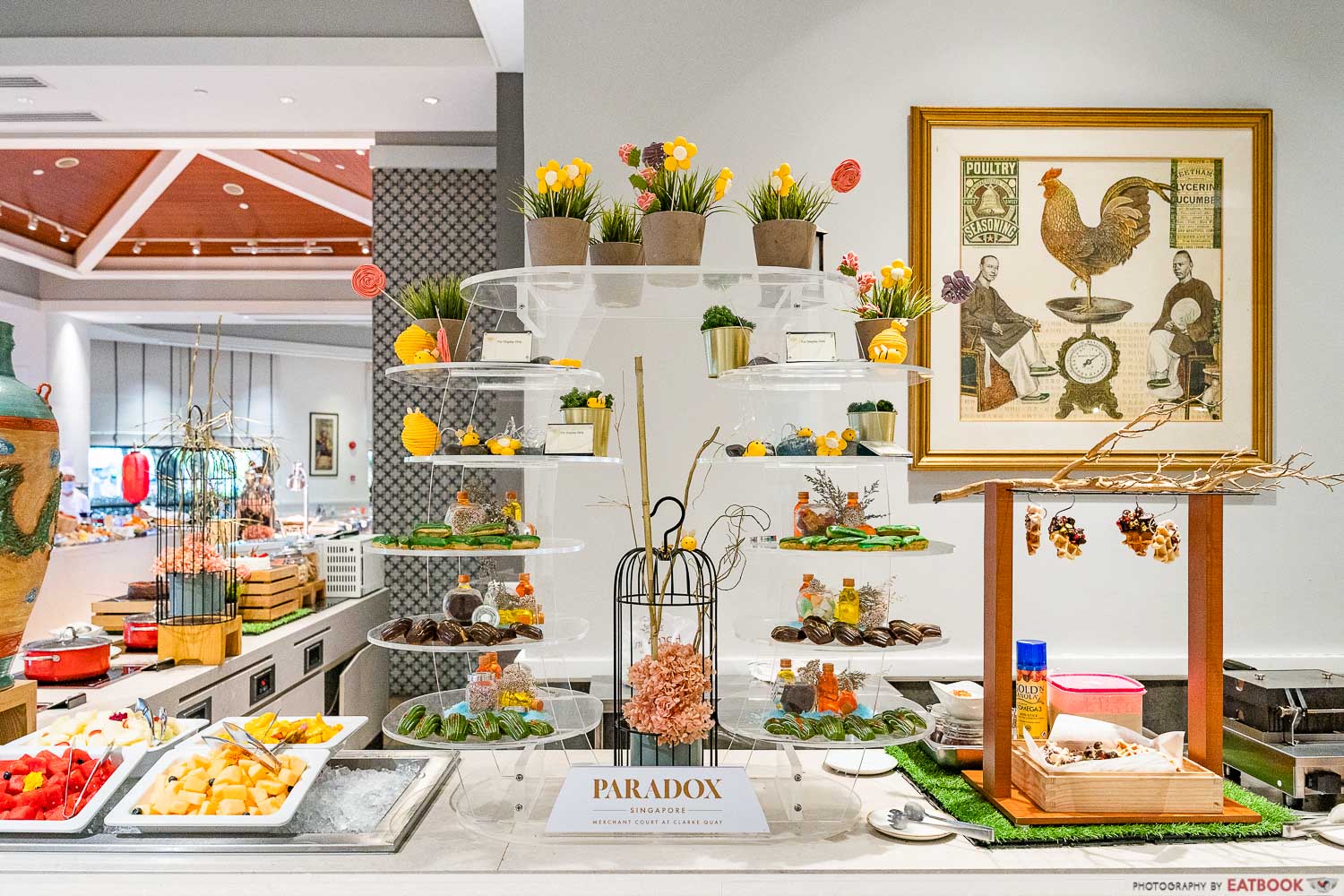 Finally, lose yourself in the wonderland of desserts on display━there's a fridge of individually-portioned sweets including Wild Berry Yoghurt Gateau, Lychee Raspberry Mousse, Sweet Dark Cherry Crumble, Mango Passionfruit Cake, and more. Or be arrested by the towering trays of madeleines and eclairs that you can pair with any of four ice cream flavours.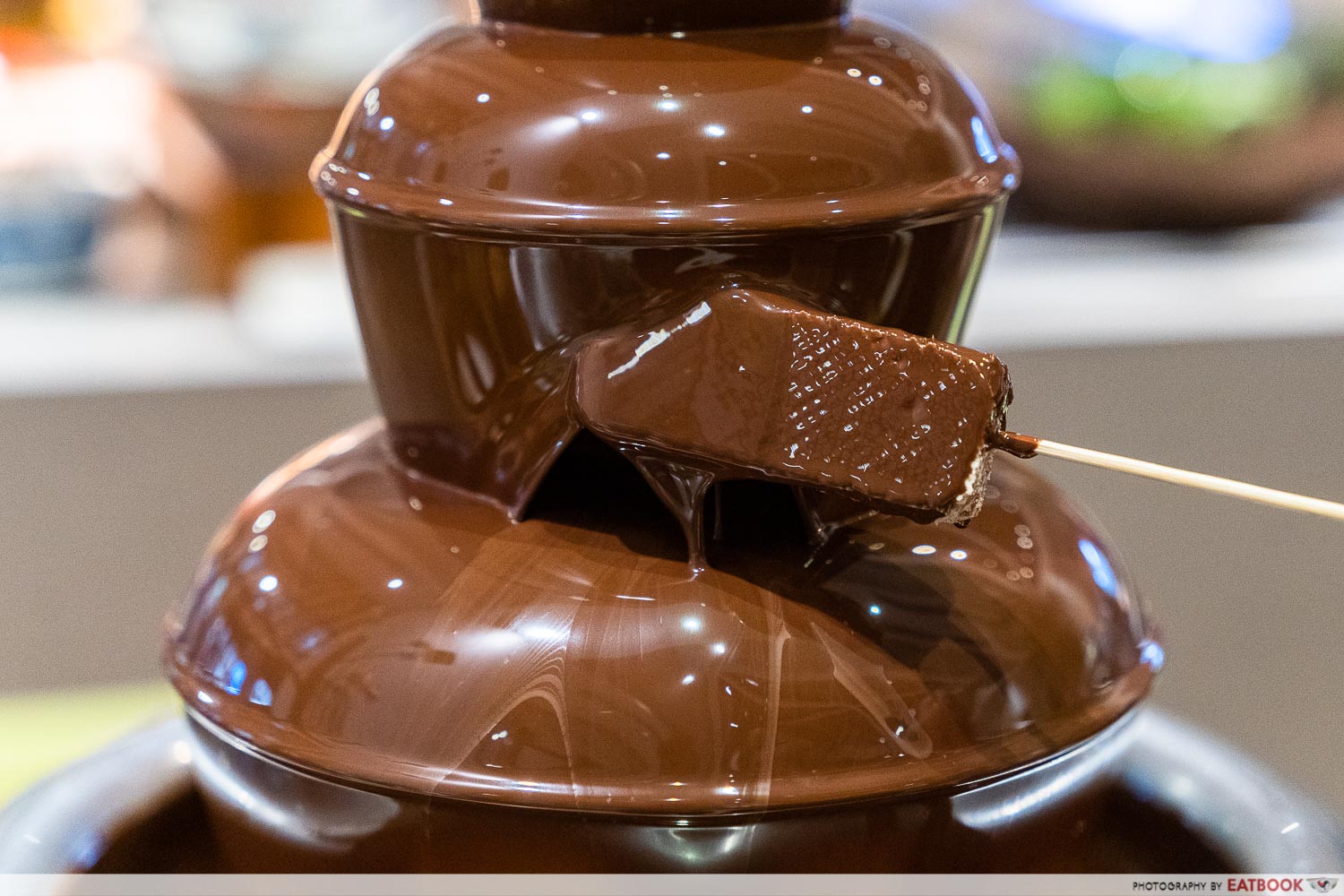 There's even a chocolate fountain that's bound to be a hot favourite with kids.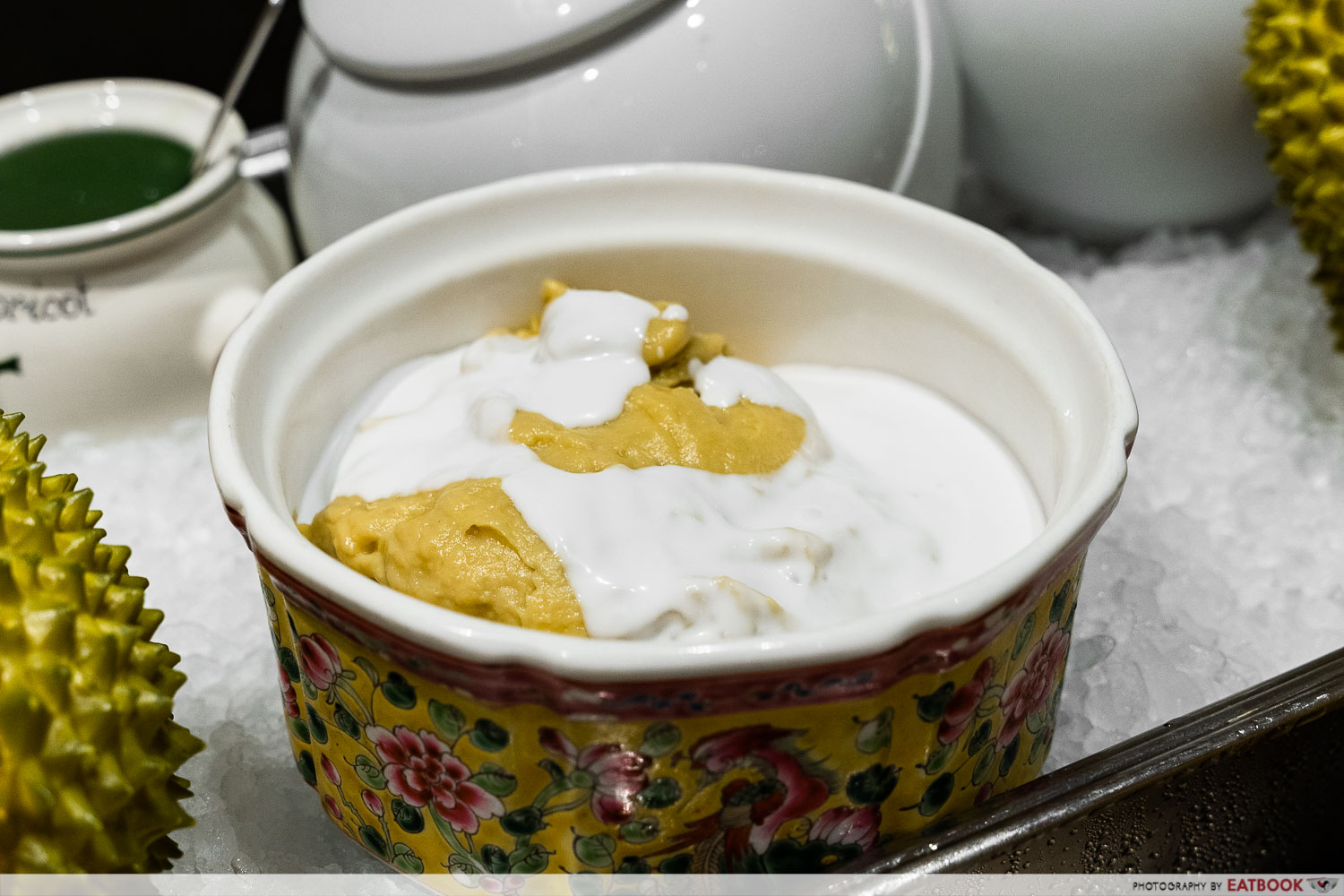 Durian season may be behind us, but nestled on the dessert counter, amidst the live Ice Chendol station and waffles, is a pot of gold━AKA Durian Pengat.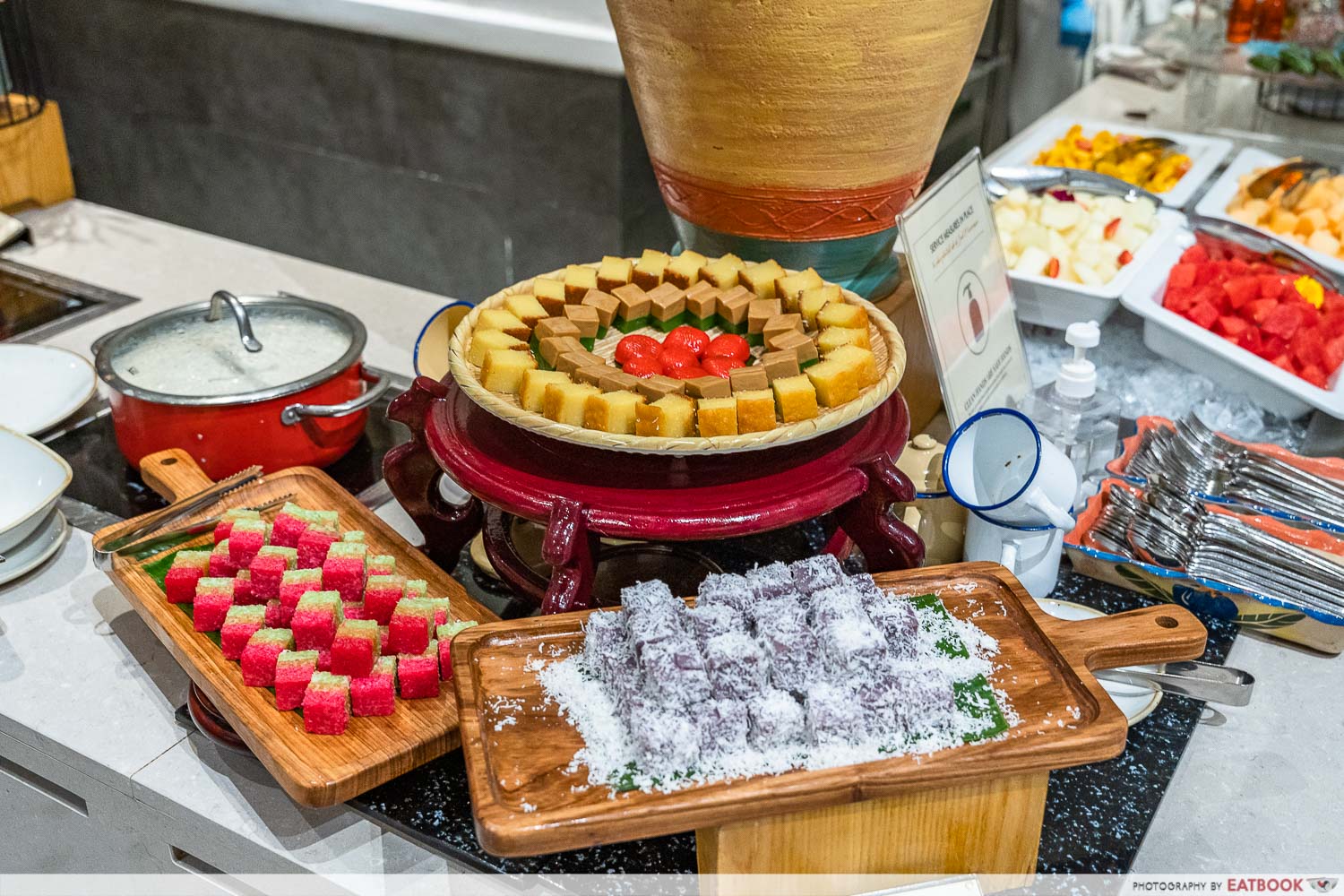 Accompany that with the colourful trays of assorted Nyonya Kueh, and wash it all down with some Nyonya Bubur Chacha.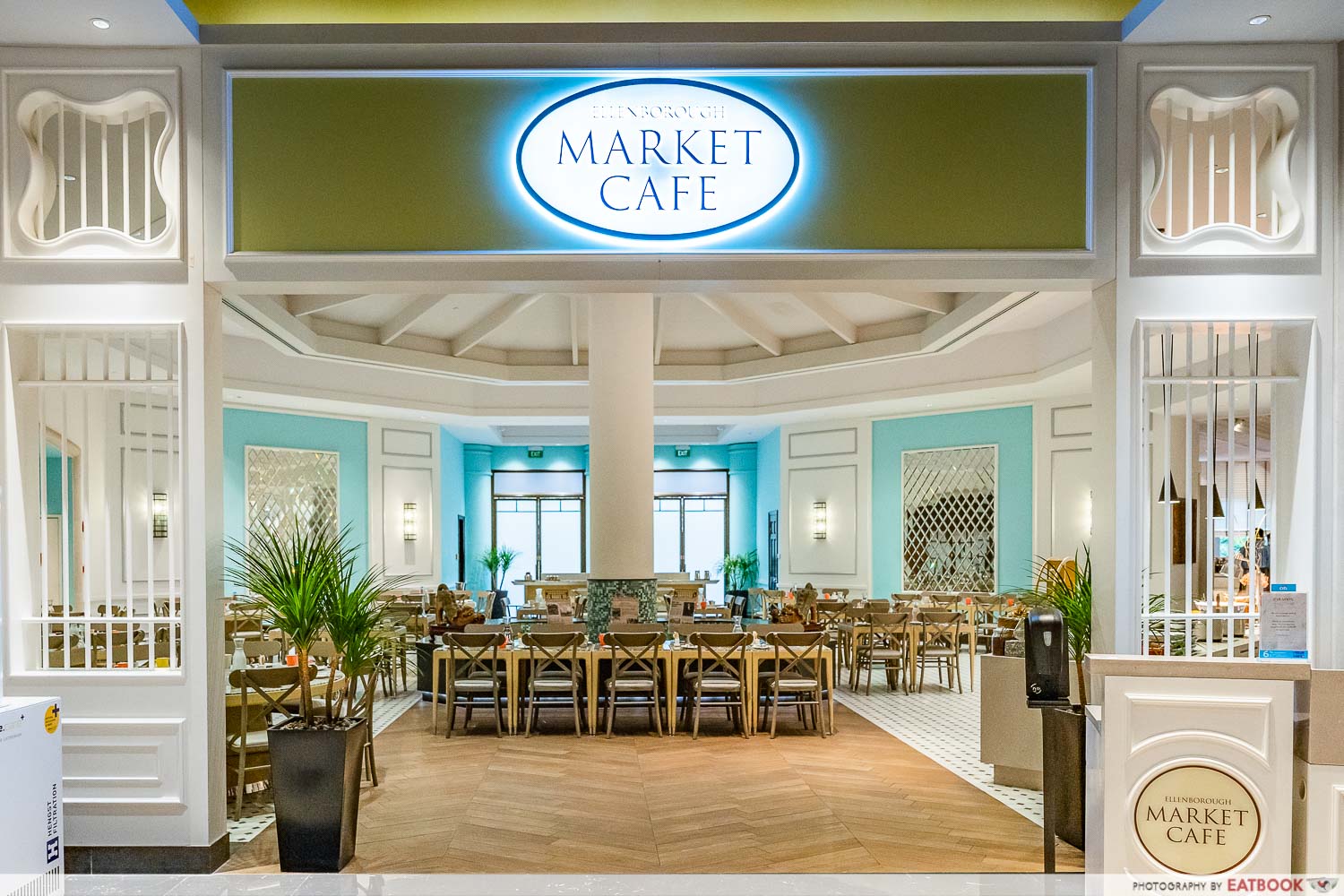 Come in groups of two to four from now till the end of October, and enjoy 25% off your bill! Simply quote 'EATBOOK' when you're making your reservation for this discount. Otherwise, the weekend foie gras and beef buffet at Paradox Singapore is priced at $88++ for adults, and $44++ for children aged six to 12.
Address: 20 Merchant Road, Paradox Singapore Merchant Court, Singapore 058281
Buffet hours: Fri-Sun 6:30pm to 10pm
Tel: 6239 1847/6239 1848
Website
Paradox Singapore is not a halal-certified eatery
Photos taken by John Lery Villanueva.
This post was brought to you by Paradox Singapore.