Exclusive
Durian and Cempedak Buffet
at Paradox Singapore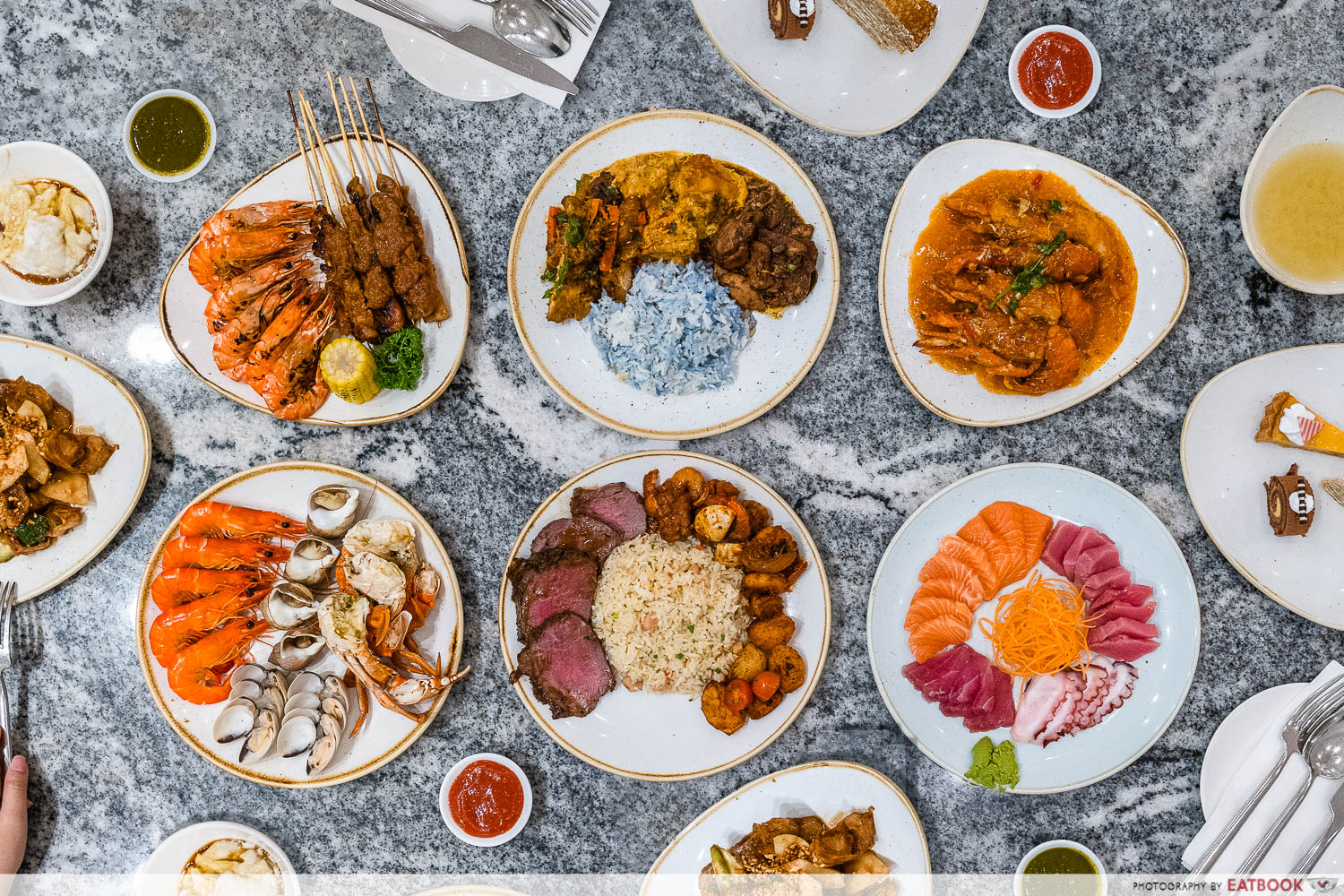 Durian season has arrived hard and fast, with more supplies of the King of Fruits coming in from Malaysia this year! Paradox Singapore Merchant Court at Clarke Quay has unapologetically immersed themselves in the well-loved durian season with their weekend Durian and Cempedak Buffet, happening from now till 31 July 2022.
You can also plan ahead and make a reservation quoting 'EATBOOK' for 25% off your total bill in the month of July. This promo is valid for up to 10 diners a bill for the Durian and Cempedak Buffet. Terms and conditions apply!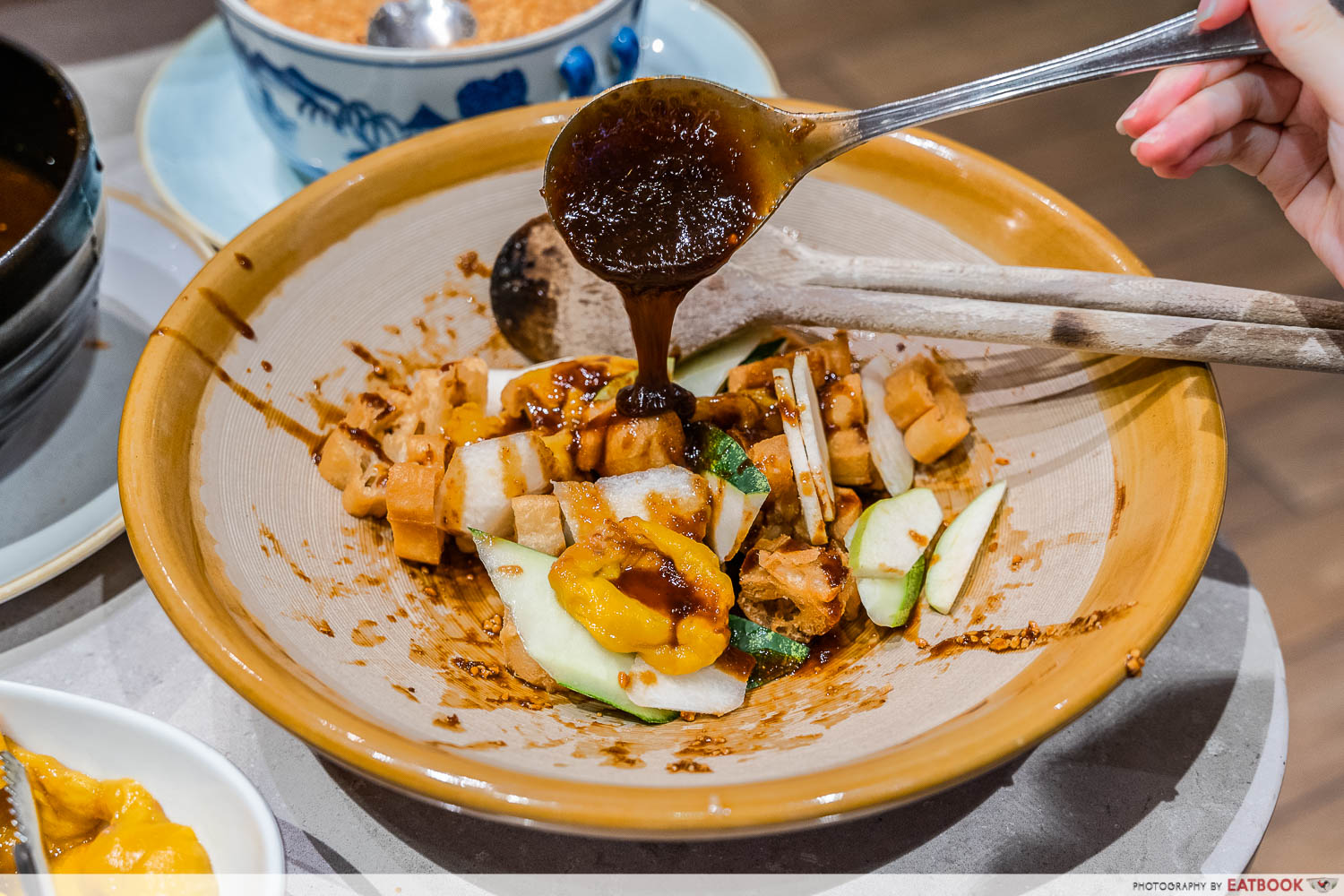 For the uninitiated, this Durian and Cempedak Buffet features many mouth-watering dishes that incorporate the tropical fruits in a blend of flavours that somehow seem to work. 
Only available from Fridays to Sundays at Ellenborough Market Cafe, this value-for-money dinner buffet costs $44++ for children and $88++ for adults.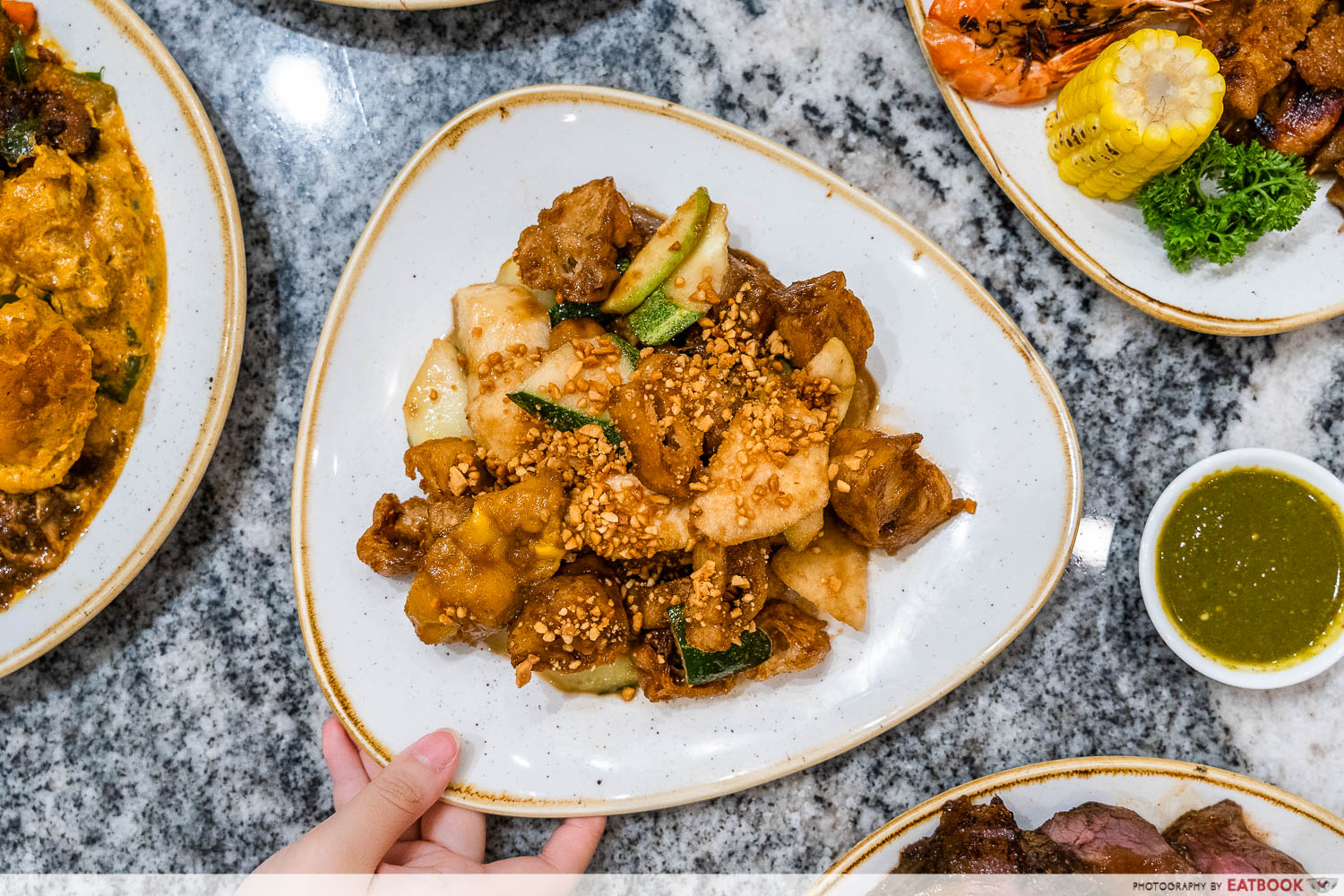 Ease into this one-of-a-kind buffet by starting with their Singaporean Rojak with Cempedak and Shrimp Paste Dressing. You can finally take joy in the fun part of buffets that we missed so much during the peak of Covid with this self-serving station. Pile on your favourite rojak ingredients and mix them with umami shrimp paste, fragrant ground peanuts, and just a hint of sweet cempedak.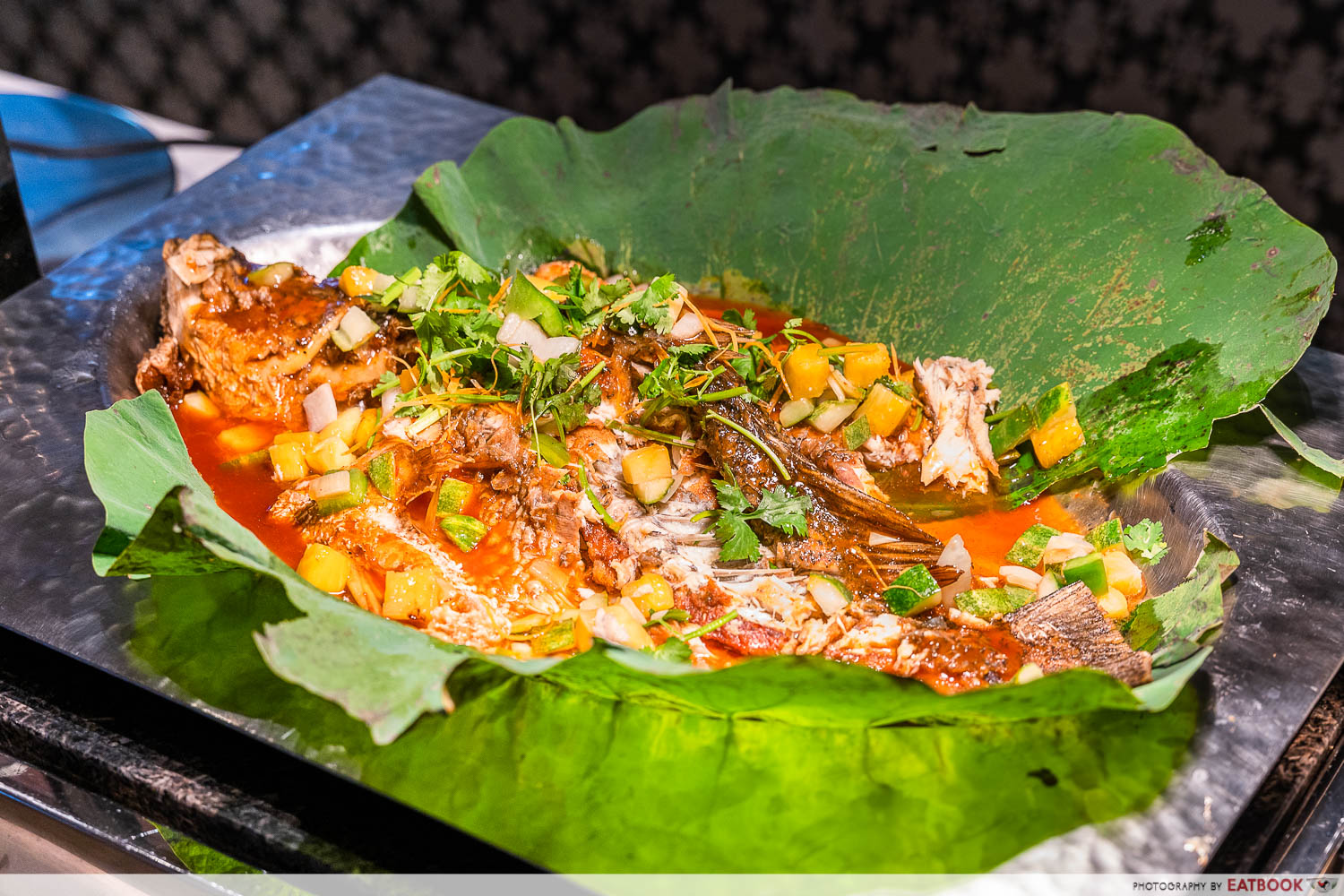 The spread has a variety of locally inspired dishes such as the Whole Fried Fish with Sweet and Sour Sauce and Fish Head Tempoyak. The former is a classic zi char favourite served as an entire fish in a glorious manner, while the latter puts a unique spin on the curry dish, featuring fermented durian cooked with assam.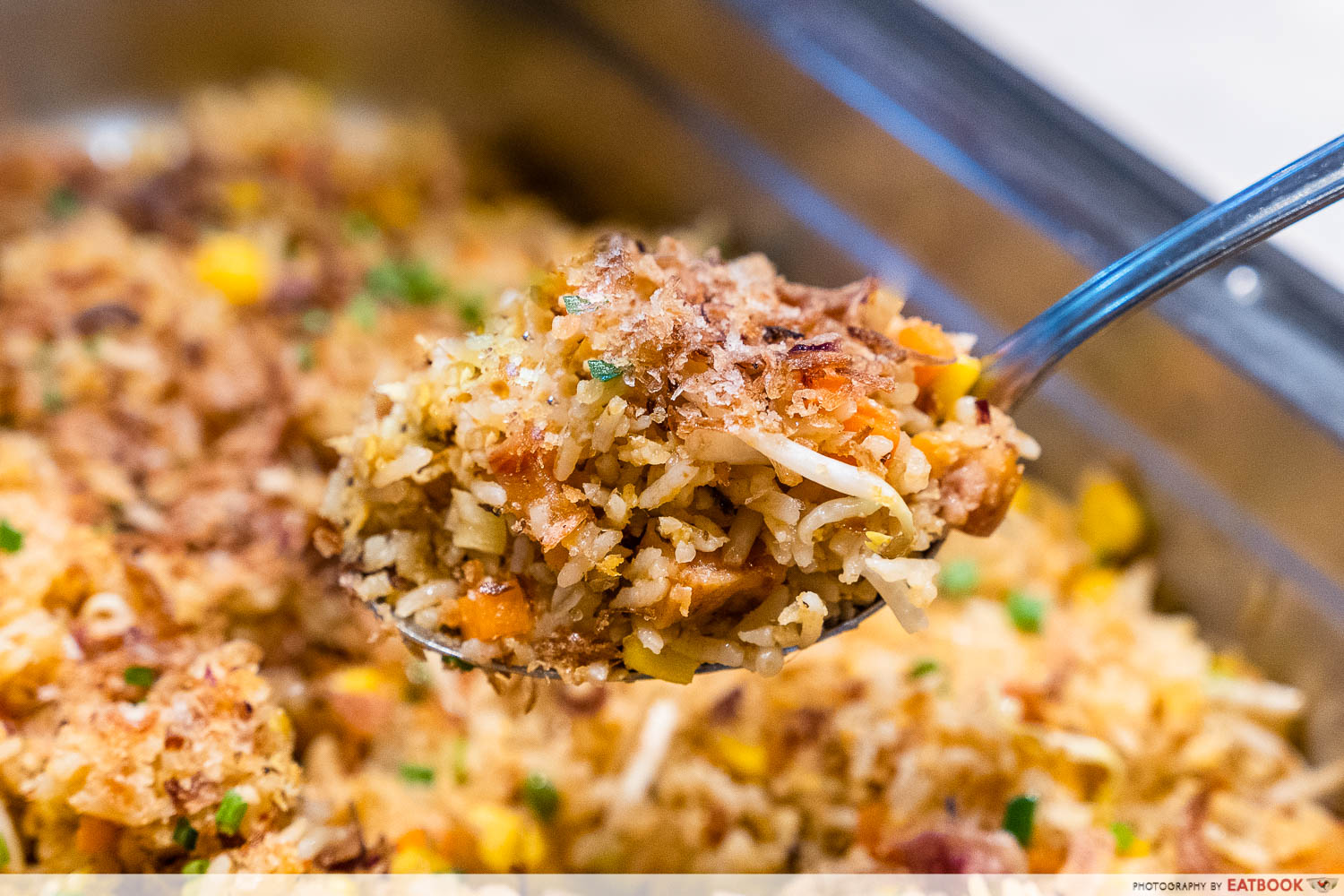 Give plain white rice a pass and try their fragrant Durian Fried Rice with Sambal. Instead of throwing the fried rice off-kilter, the durian is cleverly embedded into the grains, harmonising with savoury bits of eggs, shallots, and vegetables.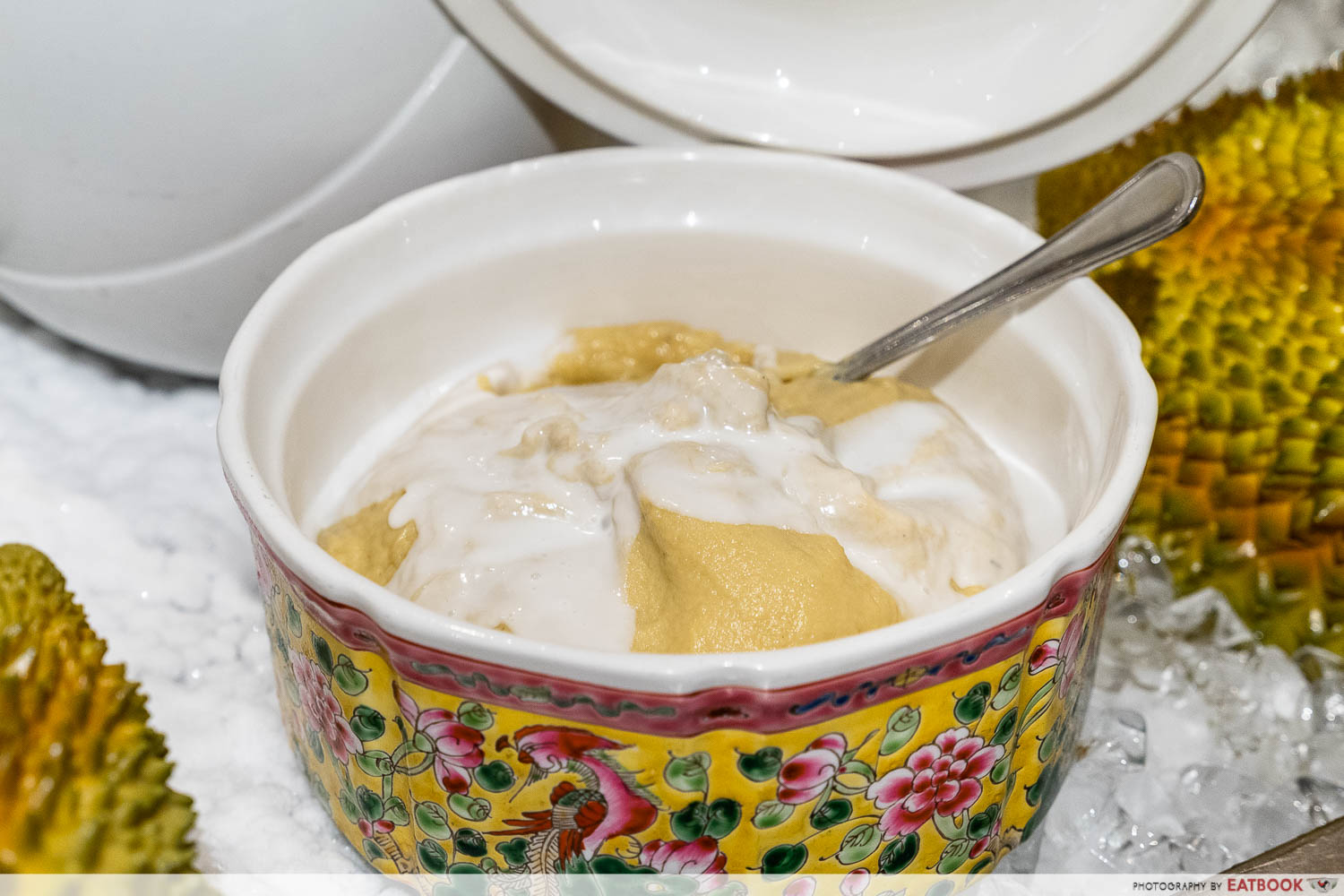 You can't mention durian without desserts! A big draw for this Ellenborough Market Cafe buffet is also their wide range of durian or cempedak desserts. We saw up to 14 options, including Durian Tiramisu, Durian with Sticky Rice, Durian Cheesecake, Coconut Cempedak Gateau, and Cempedak Sable Tart, to list a few.
18 Durian Delivery Services Including A 24hr One To Fix Your Cravings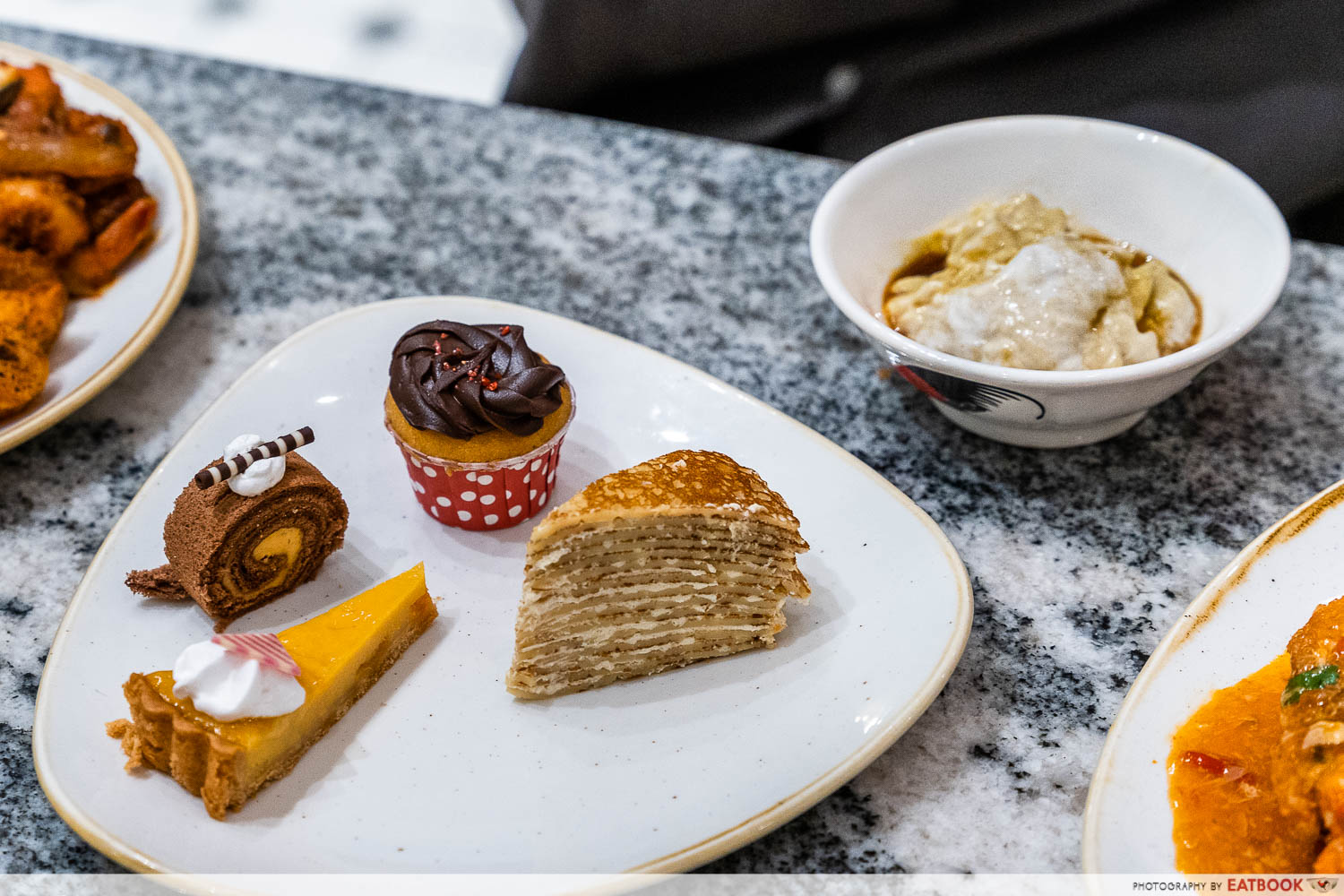 While the Durian Mille Crepe was a surprising find with its durian-infused crepe and fresh cream layers, the classic Durian Pengat sealed the deal for us. It was a crowd favourite—we headed back for seconds and thirds of this rich, smooth, and creamy dessert.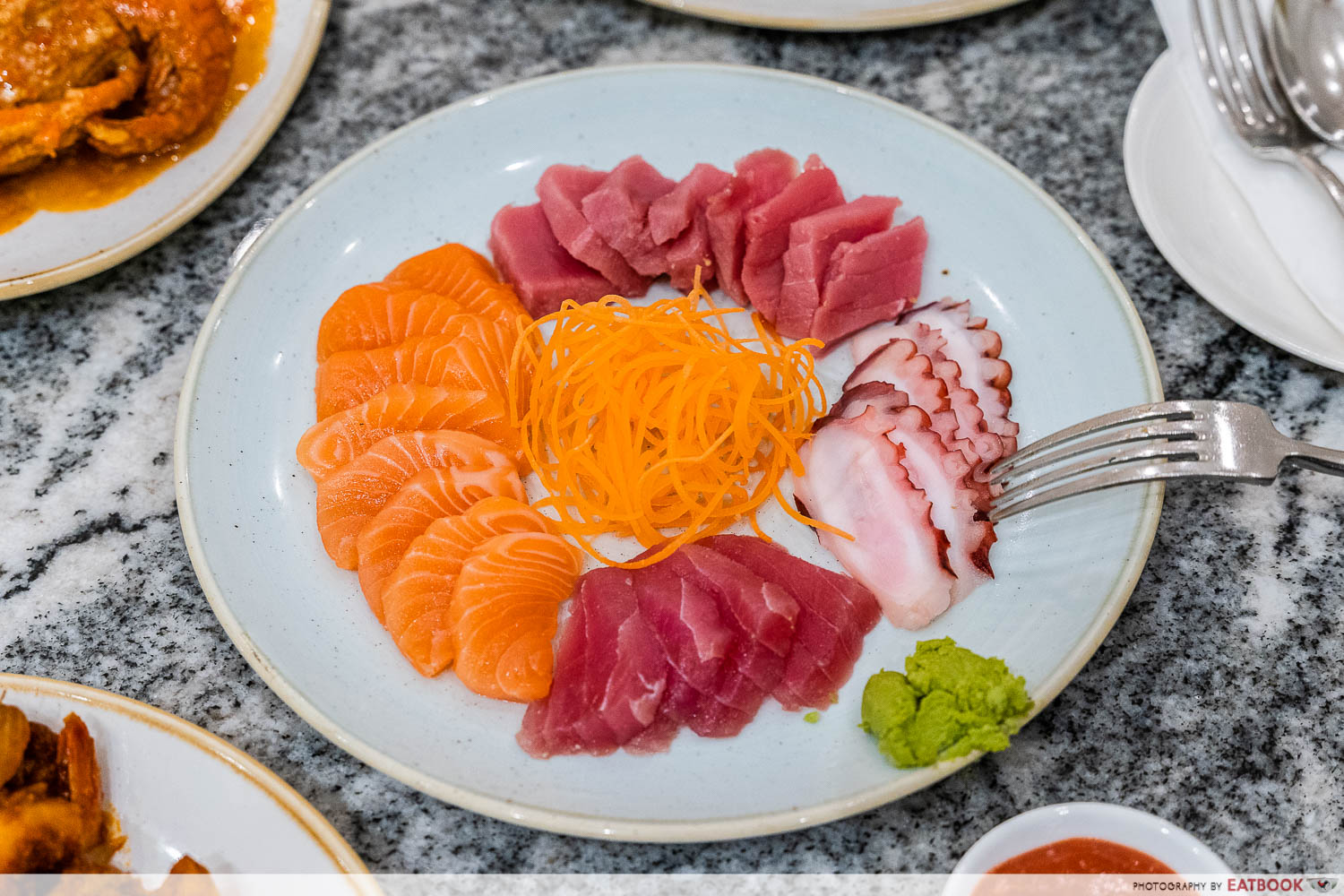 If free-flow sashimi is a must for you at buffets, you'll be happy to know that they also offer thickly sliced, high-quality salmon, tuna, and octopus sashimi. Meanwhile, over at the 'Seafood on Ice' station, a must-try is the sweet and plump Mangrove Crab.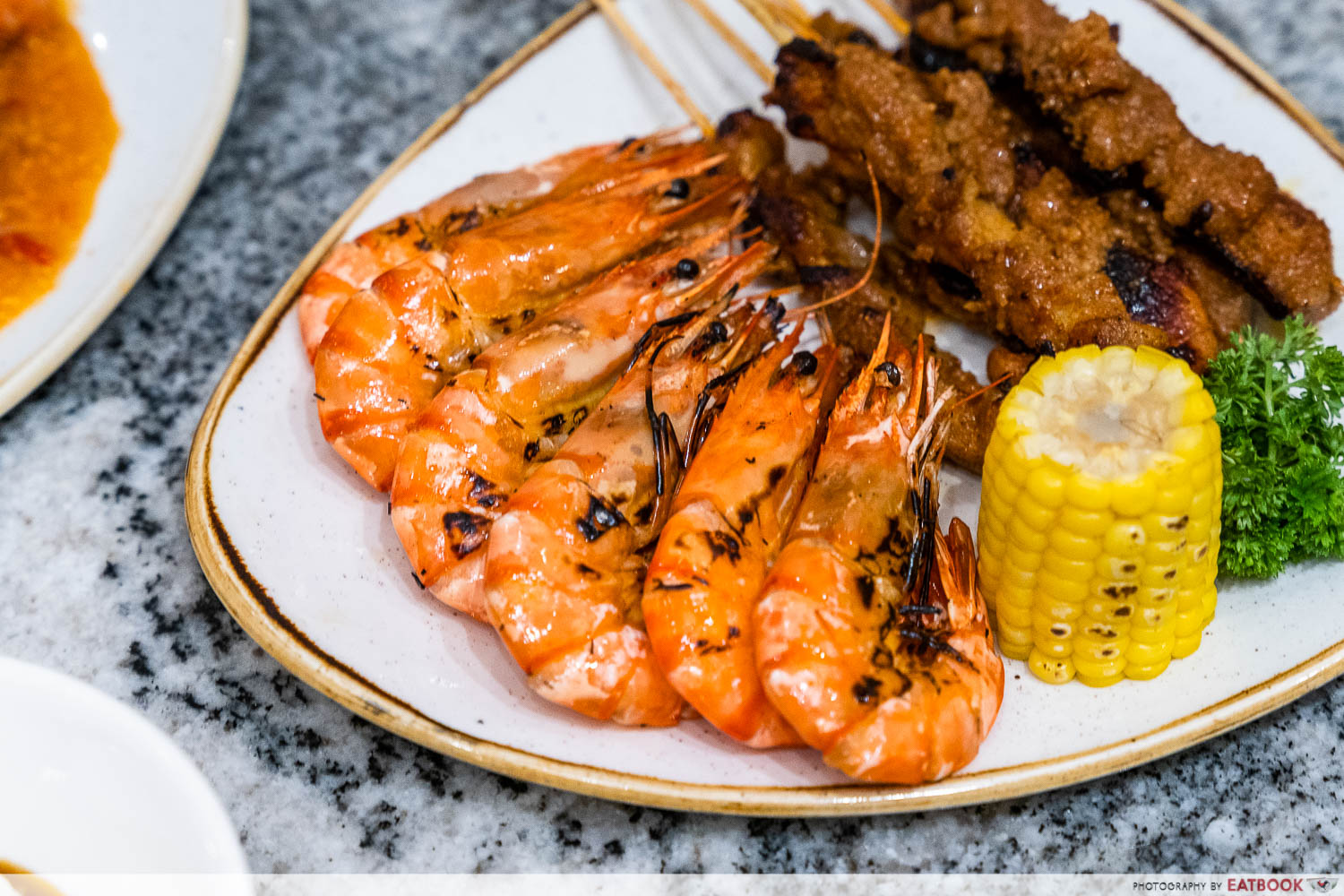 Those who are not big on durian and cempedak will not lose out at this buffet too. There are over 30 Western, Korean, Chinese, or Peranakan dishes to choose from at Ellenborough Market Cafe. Highlights include Grilled Tiger Prawns, Roasted Beef Sirloin, Korean Cold Noodles in Chilled Broth, Grilled Mala Pork, Ayam Buah Keluak and more.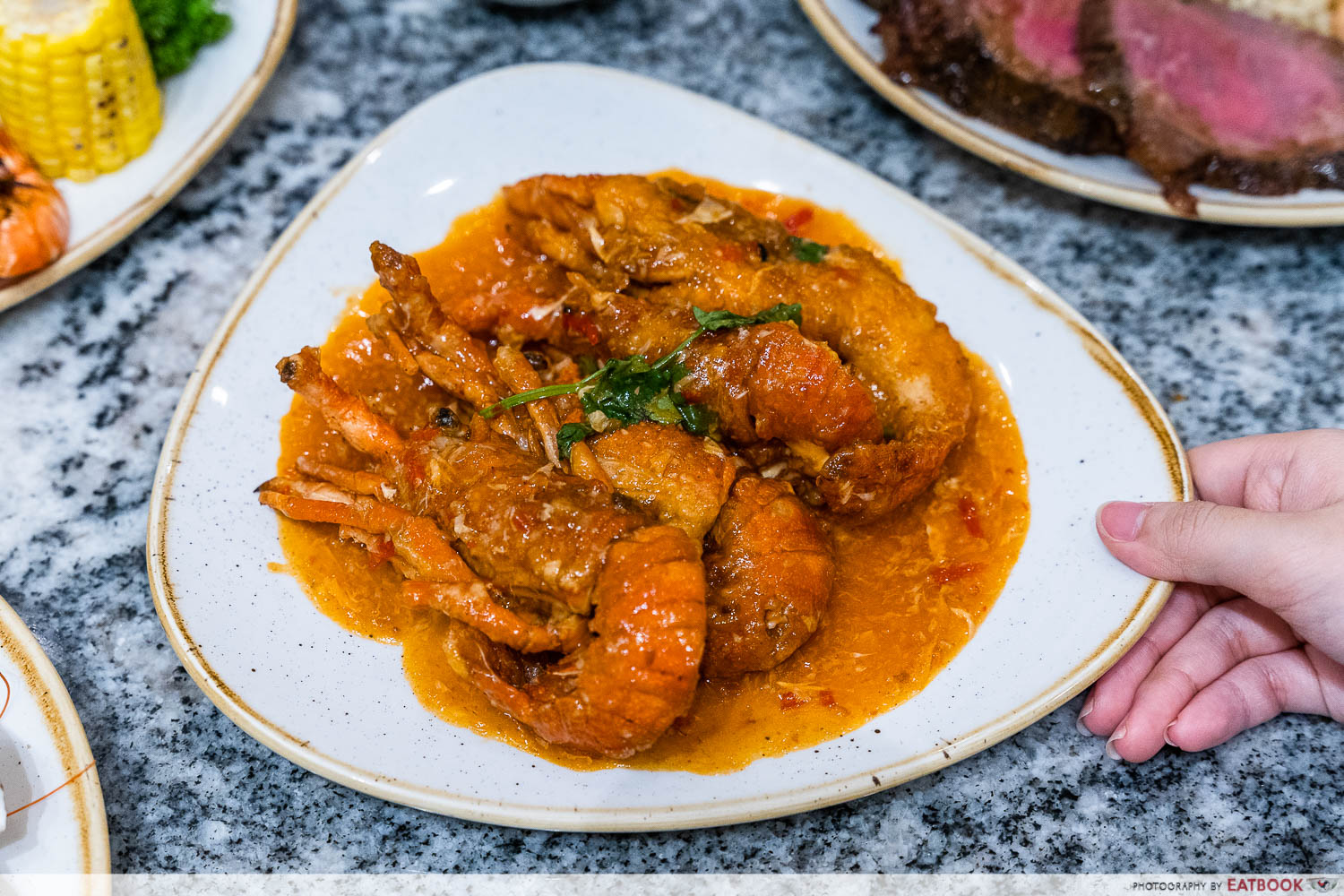 There are even unlimited servings of Rock Lobster in Singapore Chilli Crab Sauce: tender lobster in a sweet and mildly spicy egg-laden sauce.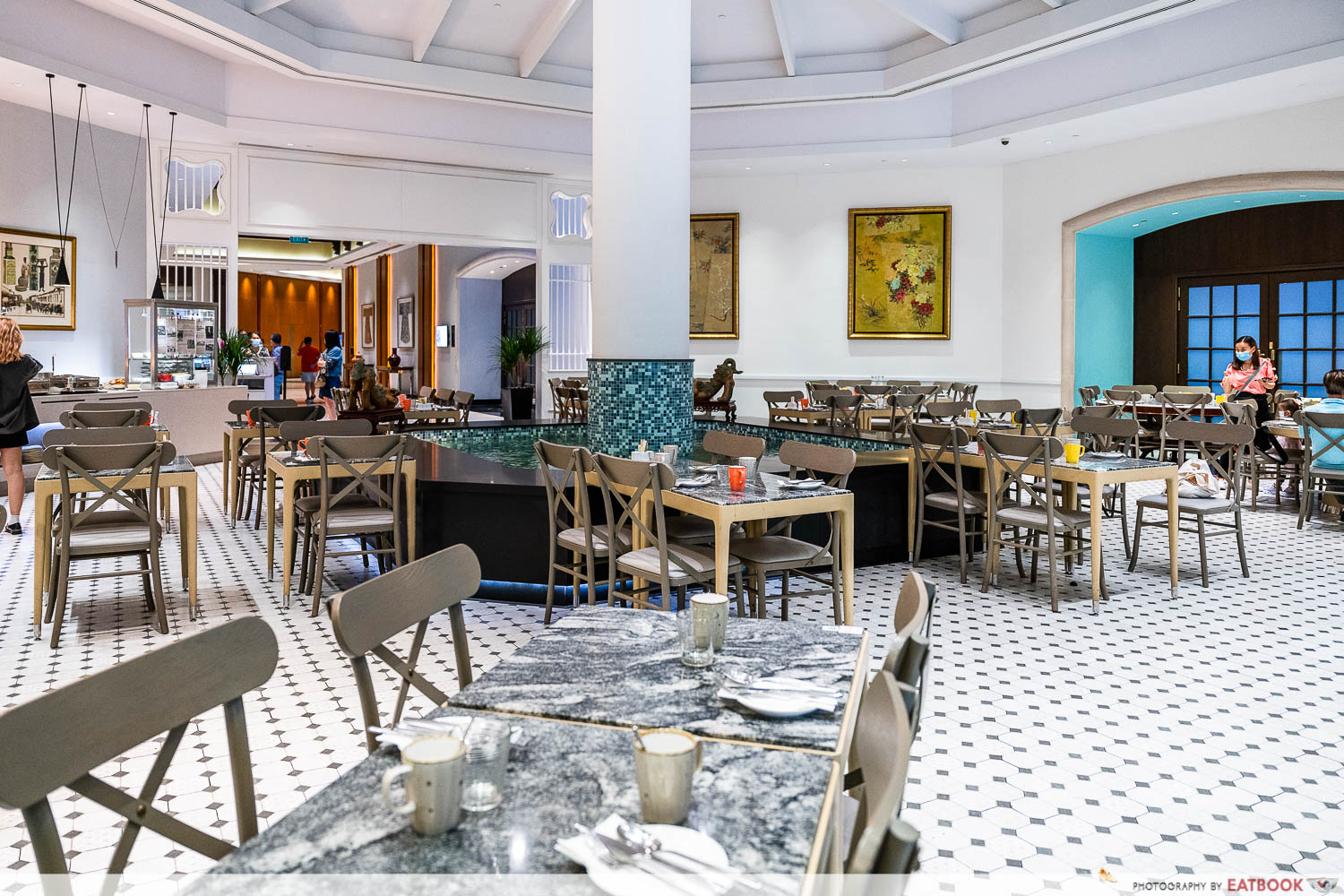 The Durian and Cempedak Buffet lasts all the way till the end of July but slots are limited as it is only available on weekends for dinner. This buffet is ideal for buffet lovers looking to come back with a vengeance. Get your unlimited fill of sashimi, seafood, international cuisine, and satisfying durian or cempedak desserts here at Paradox Singapore!
Address: 20 Merchant Road, Ellenborough Market Cafe, Paradox Singapore Merchant Court at Clarke Quay, Singapore 058281
Dinner buffet hours: Fri-Sun 6:30pm to 10pm
Tel: 6239 1847/6239 1848
Website
Ellenborough Market Cafe is not a halal-certified eatery.
Photos taken by Tan Zi Hui.
This post is brought to you by Paradox Singapore.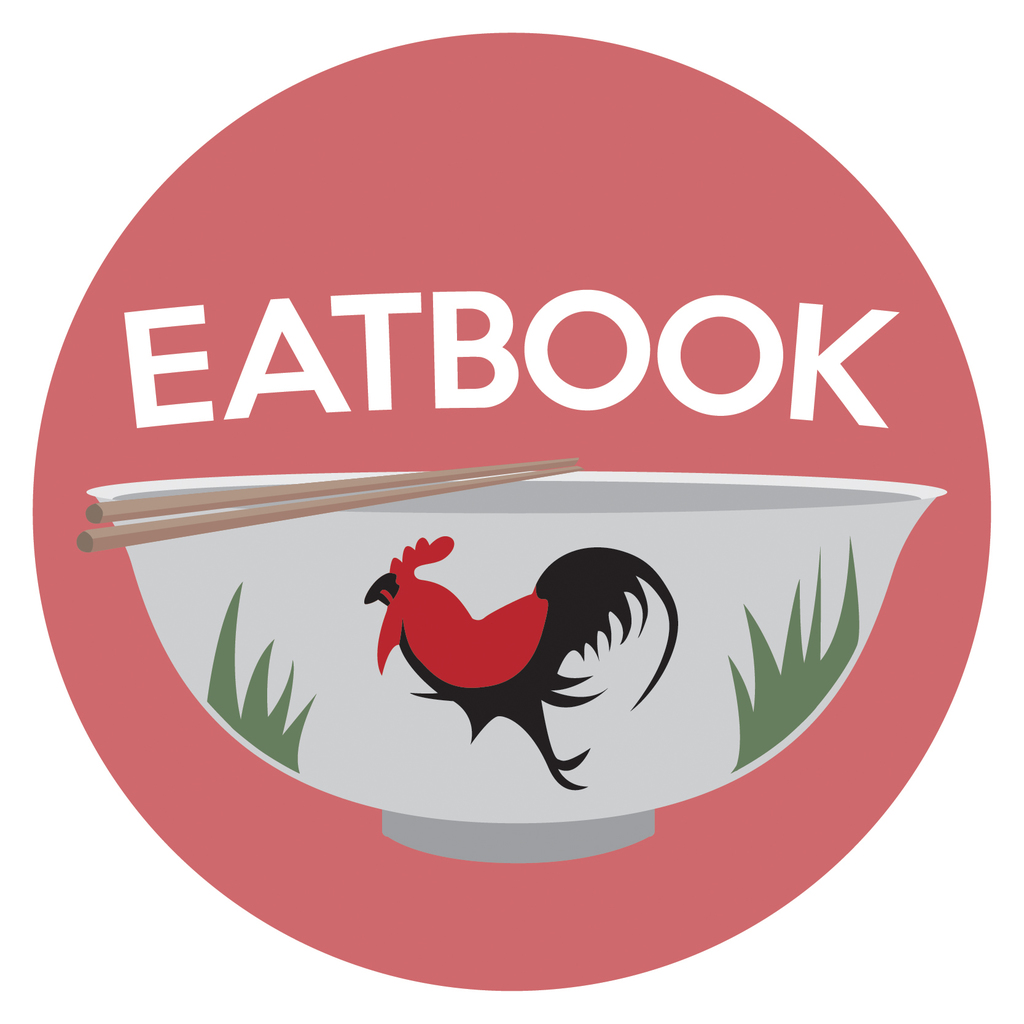 Drop us your email so you won't miss the latest news.