New limited-edition Bandung croissants at Paris Baguette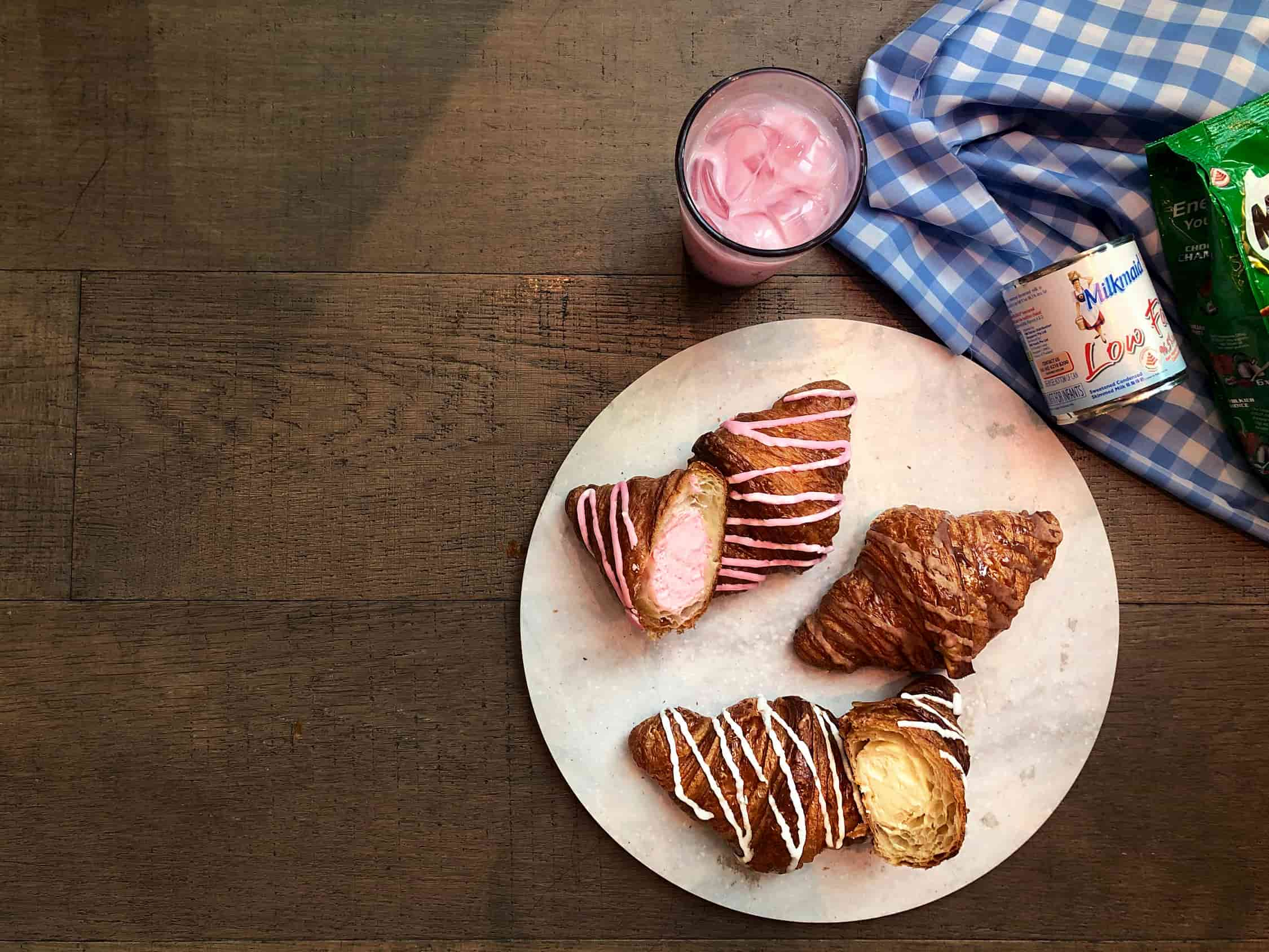 Image credit: Paris Baguette
In commemoration of Singapore's 55th birthday, Paris Baguette is launching a series of limited-edition croissants, packed with flavours that remind us of our childhood. Known for their delicate baked treats, Paris Baguette have now decided to satiate our taste buds with old-school flavours such as Milo, bandung, and condensed milk. I can never say no to such pastry renditions, especially one that highlights Singapore favourites. 
This new range of National Day croissants will only be available for only nine days, from 1 to 9 August 2020. Each of these gems will be priced at $5.50, and you'll be able to purchase this at all Paris Baguette outlets, while stocks last.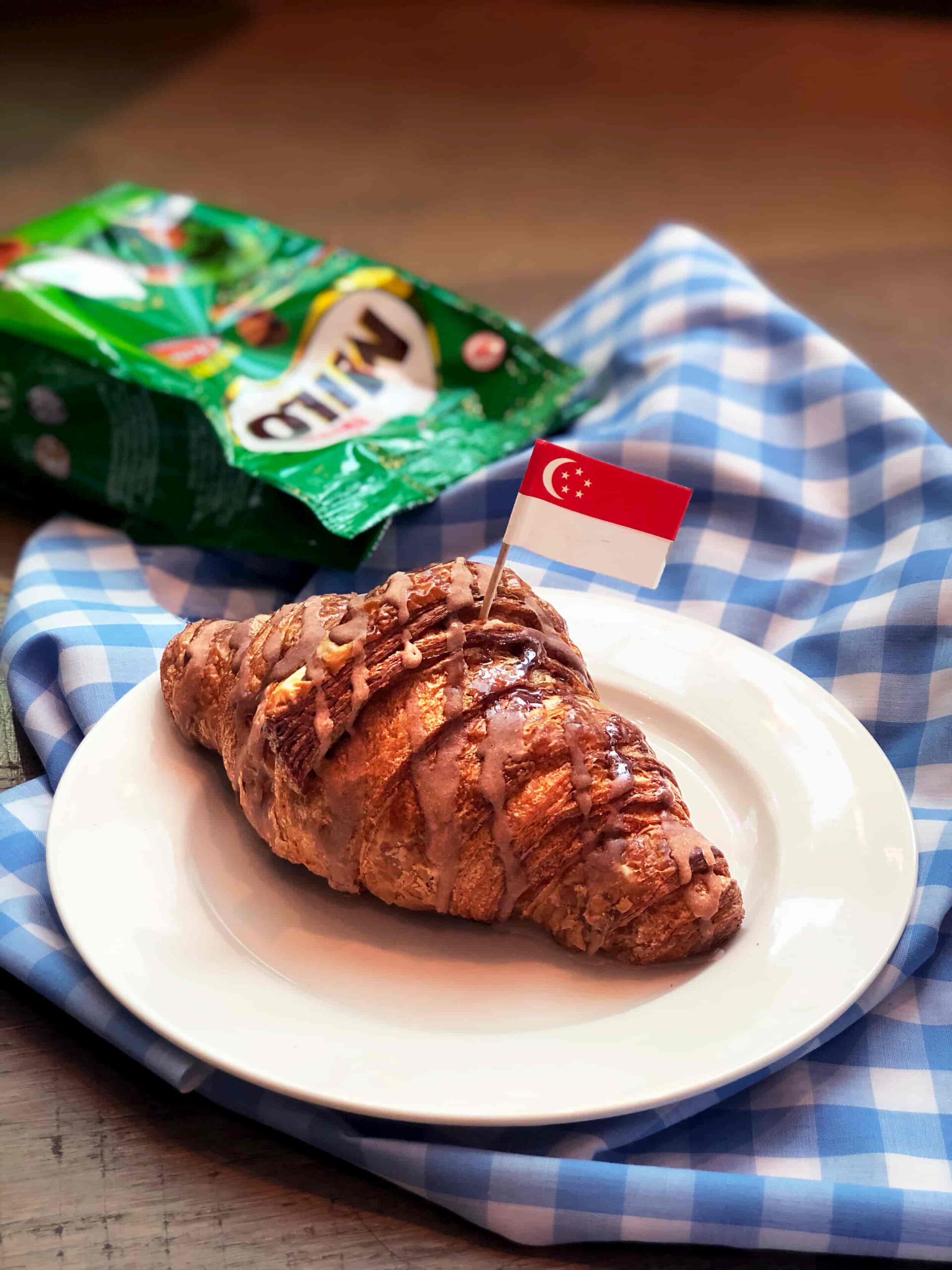 Image credit: Paris Baguette
The Milo Croissant is a light and flaky pastry that is filled with cream, encompassing the chocolatey and malty sweetness of Milo. As an avid fan of the classic breakfast drink, I'm calling dibs on this one.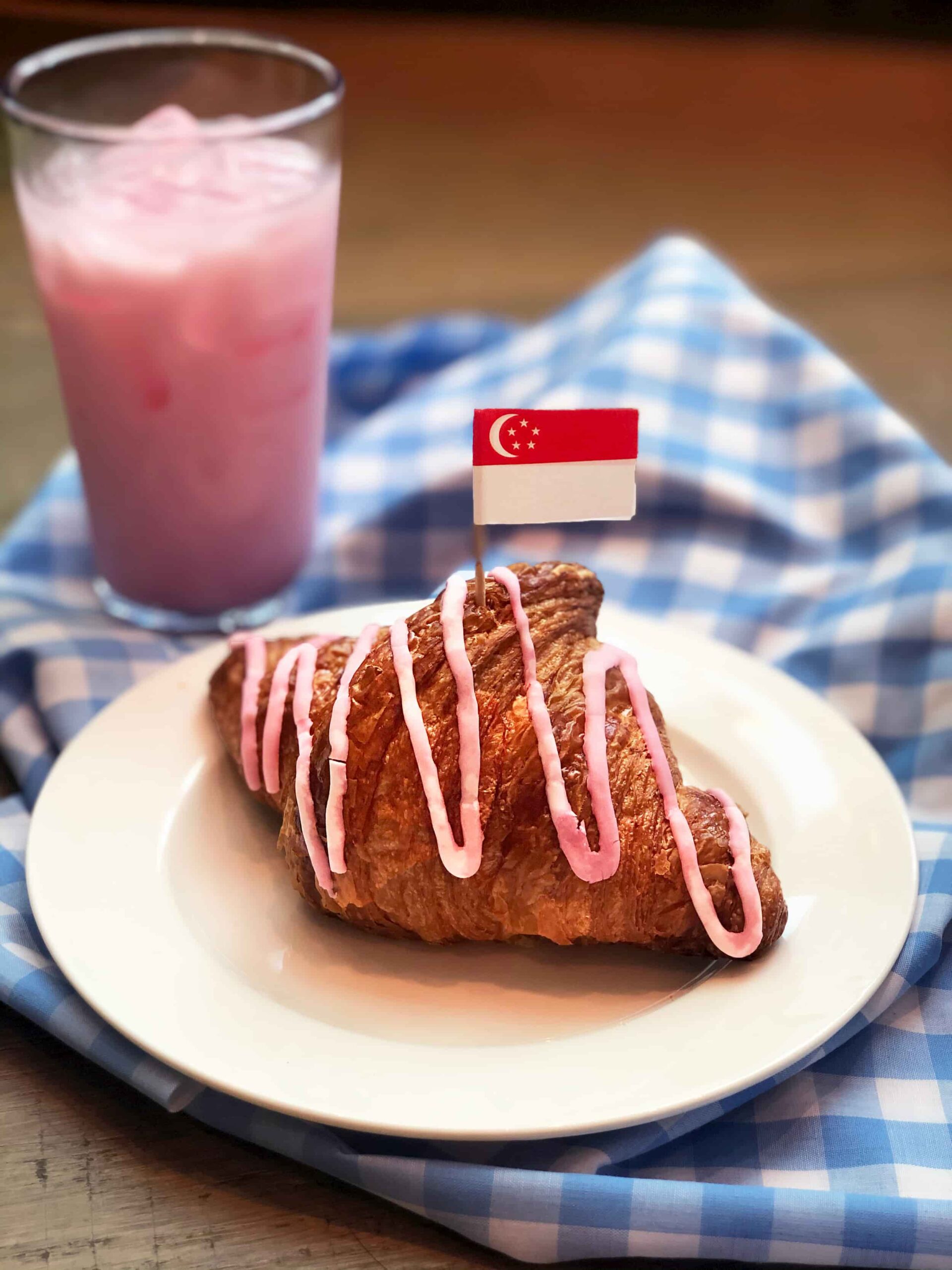 Image credit: Paris Baguette
You can also opt for the Rose Bandung Croissant. Apart from its dainty appearance, this delicacy is filled with rose cordial syrup and milk-infused cream, emanating a light floral fragrance.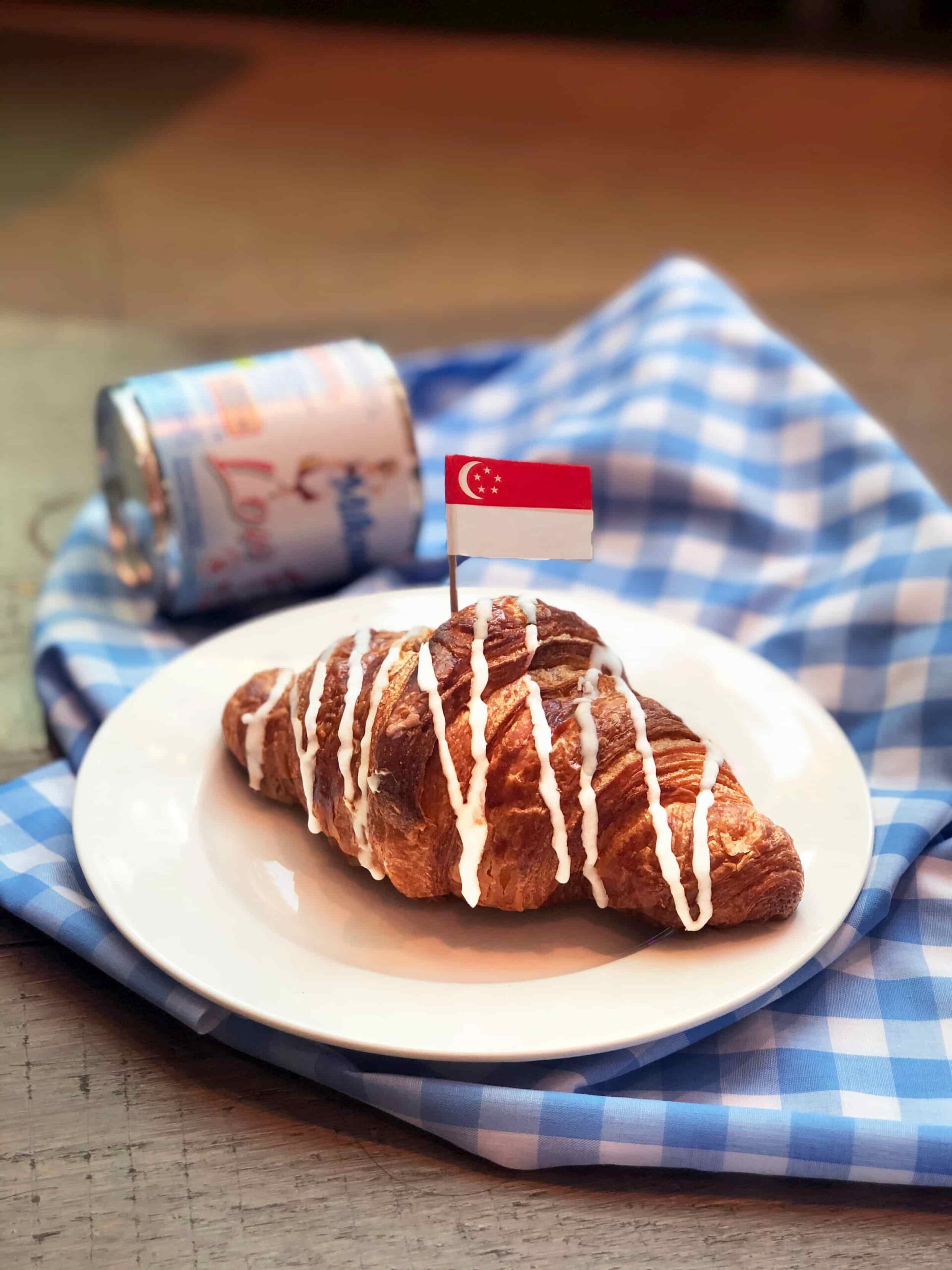 Image credit: Paris Baguette
For those who have a sweet tooth, go for the Condensed Milk Croissant, where buttery pastry is incorporated with a sweet condensed milk cream filling.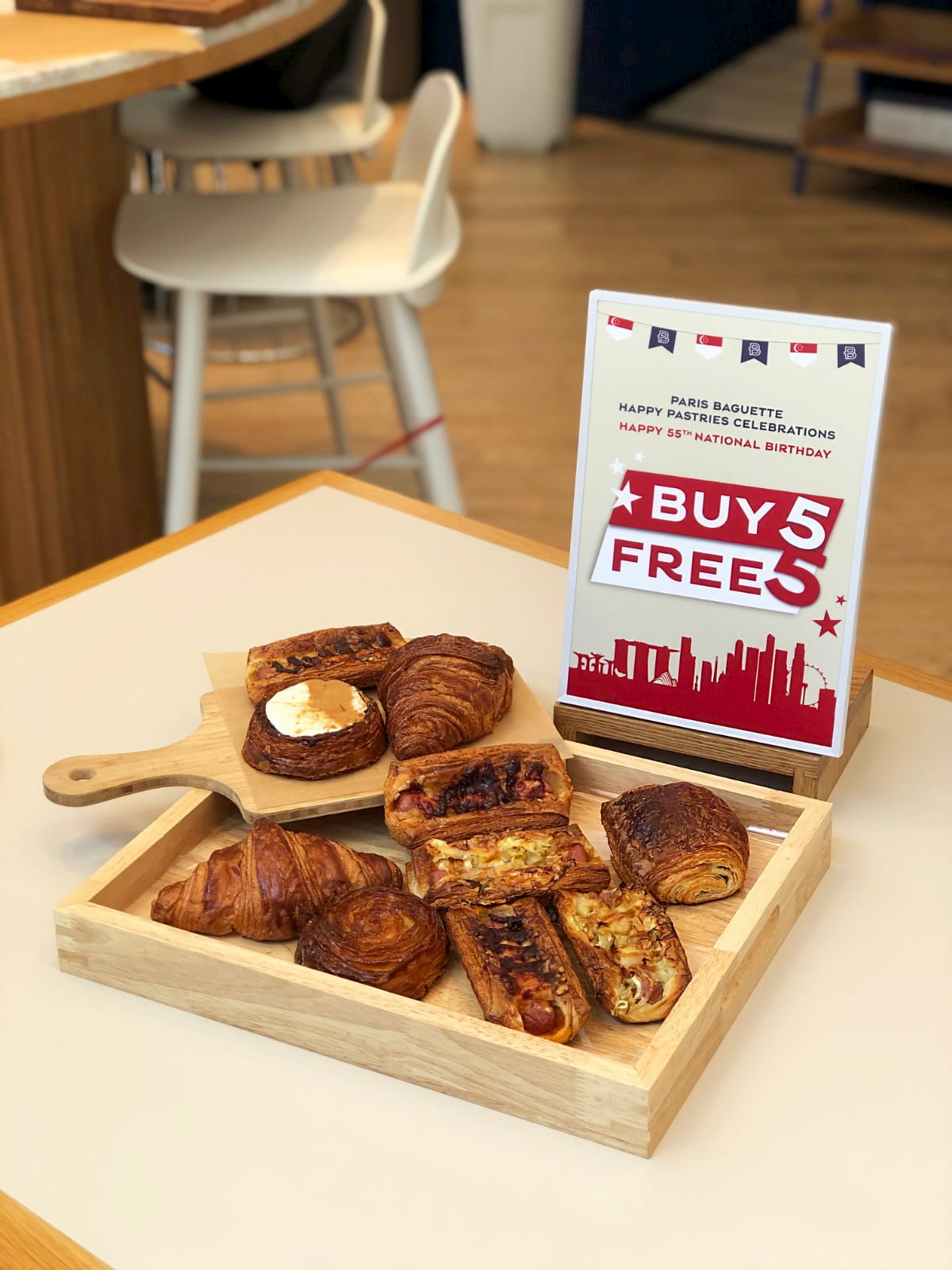 Image credit: Paris Baguette
Paris Baguette Has 5-for-5 Pastries For All, And $2 Croissant Sets For Nurses
Besides the new items, Paris Baguette is graciously providing a 'Buy 5, Free 5 Happy Pastries' promotion for in-store and takeaway orders. The vast selection of pastries for this promotion includes croissant, pain au chocolat, and the three limited-edition National Day croissants. Do note that this value-for-money deal will only be present from now till 17 August 2020 at any Paris Baguette outlets.
Paris Baguette Has New Savoury Pastry Cups And Korean Red Bean Doughnuts From $2.50
For more Paris Baguette offerings, check out their recent Happy Savoury Cups series. Otherwise, head over to our review on Patisserie Cle for more delicious baked treats.
Patisserie Cle Review: New Patisserie Selling IG-Worthy Tarts With Orh Nee And Cognac At Paya Lebar