About PAUL
Update: These seasonal dishes are no longer available.
---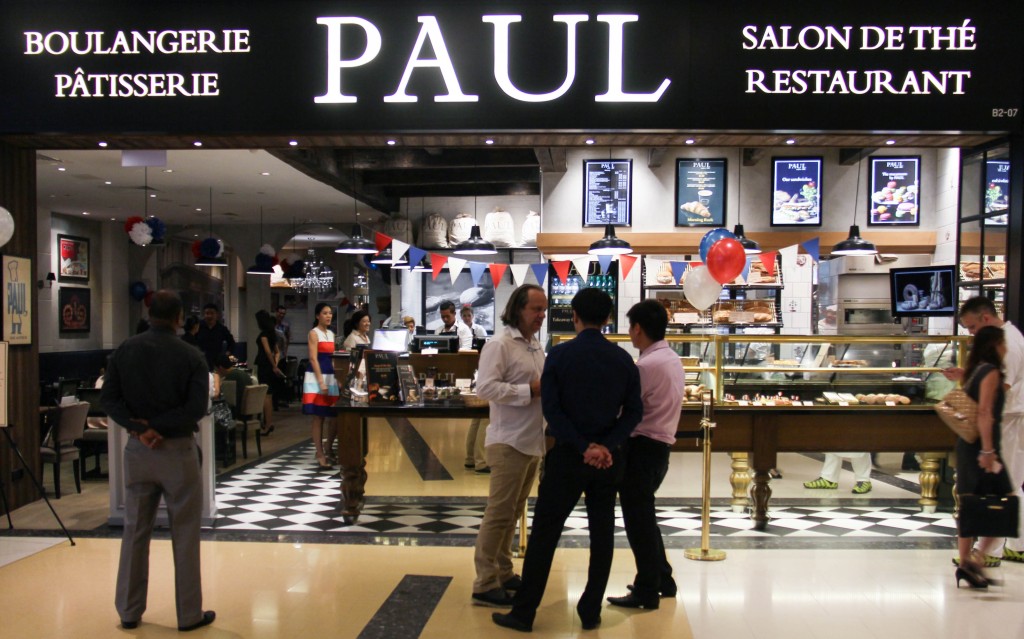 Known for their fragrant and quality baked goods, PAUL would not be the first place that comes to mind when you're in the mood for a hearty or healthy meal.
But their new menu will make you think twice about seeing PAUL as a mere dessert and bakery stop. With rustic french classics accompanied with loads of salad greens, you can now expect well-balanced and hearty dishes at PAUL.
---
Salade Tofu Froid ($18.90)
---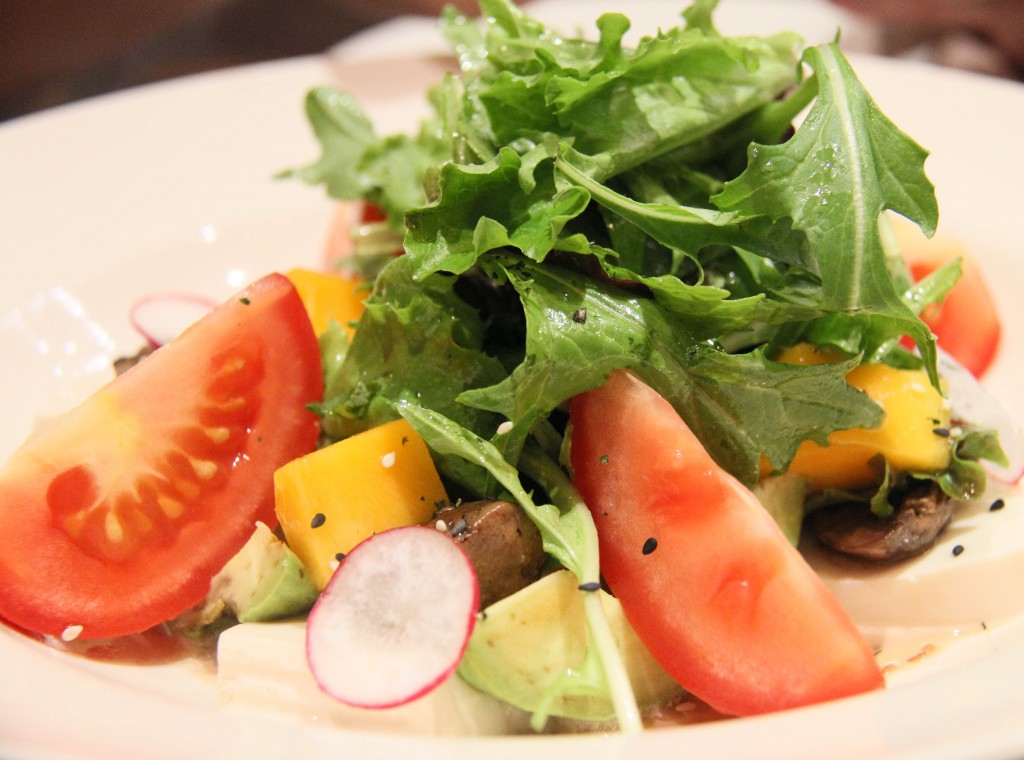 This bright and colourful salad is almost reminiscent of summer, and makes for the perfect dish in this sweltering weather. The dressing is light and refreshing, and the cold tofu creates a different texture to the crunchy salad greens.
I think fruits in a salad are always a good idea. The mango cubes and avocado slices here lend a subtle and natural sweetness to the otherwise bitter salad greens. This is one healthy dish that I will come back for.
---
Salade Boeuf Grillé ($19.90)
---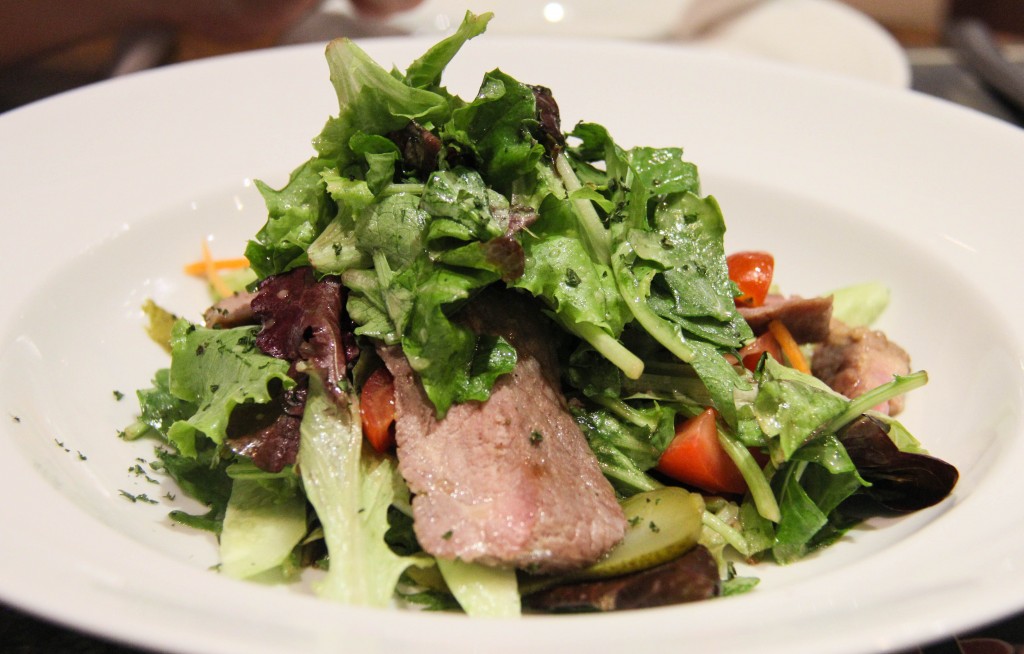 Those who cannot live without meat can give this salad a try. With gherkins and grilled beef slices, this salad is almost like a beef burger without the patty.
I would have really preferred if the beef slices were served warm on the salad. They felt cold and were a little too tough. The dressing also came across a little too sour for my liking.
---
Salade Niçoise ($19.90)
---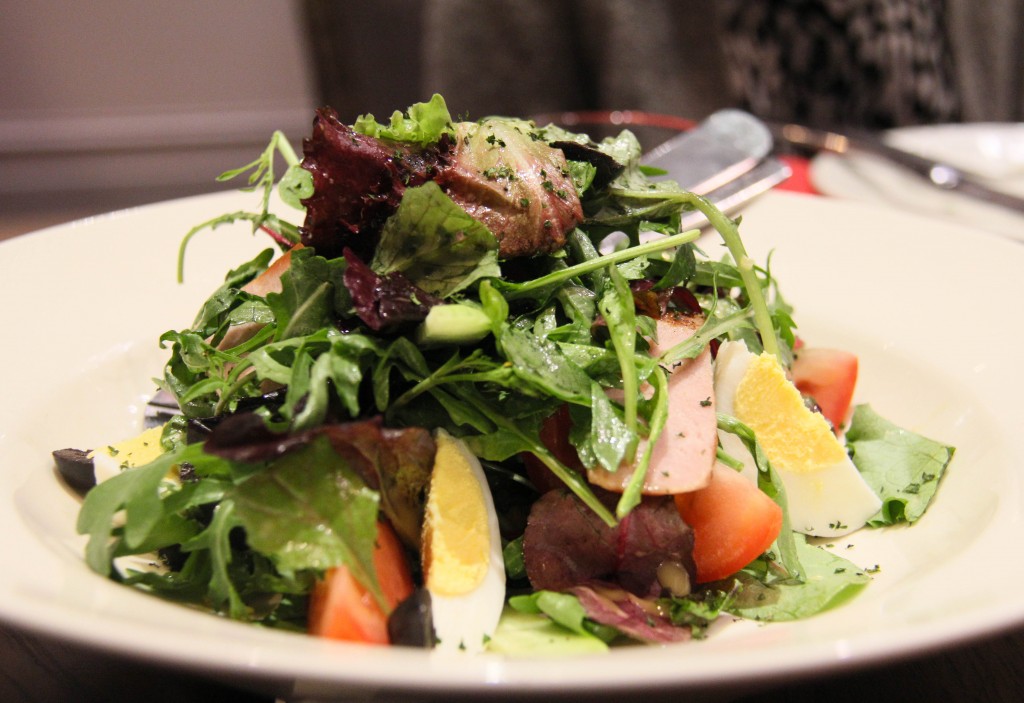 This tried and tested combination was safe and was nothing to rage about. The hard-boiled eggs were done well with no grey spots in the egg yolk. Give this salad a miss if you are looking for something more exciting.
---
Cabillaud Royal De Méditerranée ($29.90)
---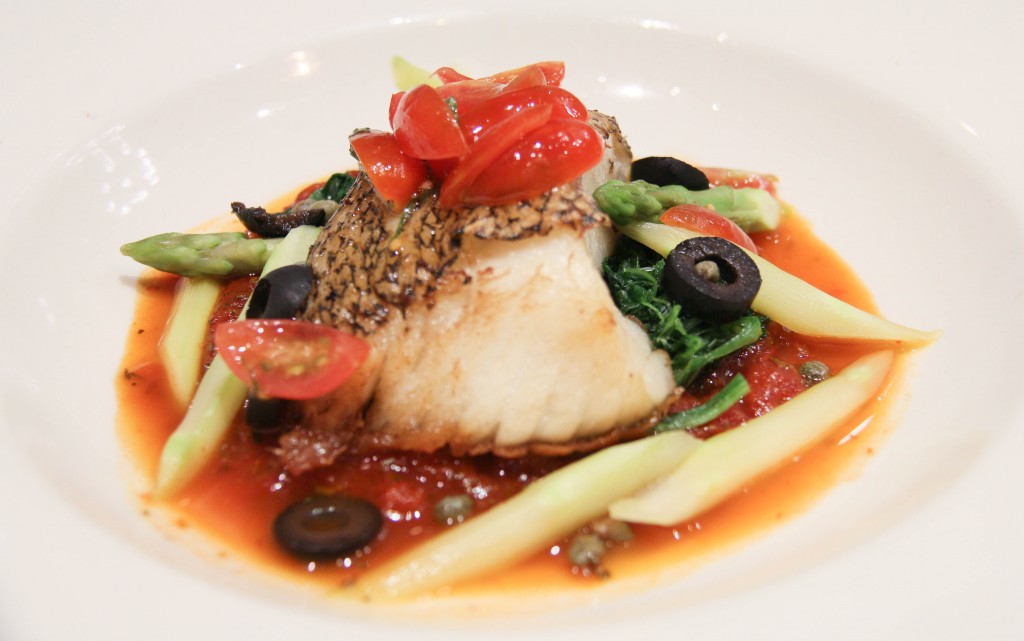 Comprised of a cod fillet resting on a bed of spinach and mediterranean sauce, each individual component of the dish tasted delicious on its own. The cod fillet was fresh and fork-tender while the spinach and asparagus went great with the sweet and tangy mediterranean sauce.
But there seems to be something discordant when eating the fish together with the sauce. The overly sweet sauce takes away the savoury edge of the dish, making it a rather incongruous pairing. I found myself eating each component of the dish separately.
---
Roulade De Poulet ($23.90)
---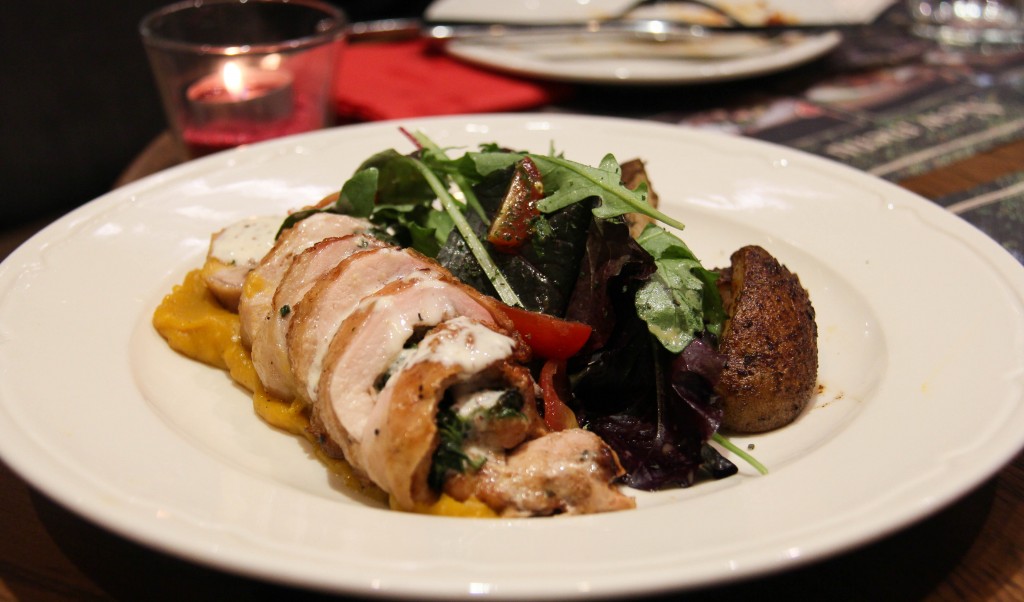 Resting on a bed of sweet pumpkin puree, digging into this chicken roulade is almost like eating a meat spring roll. From the slight crispiness of the chicken skin to the tender chicken meat enveloping some stuffed spinach, this all-encompassing dish has your proteins and greens covered.
My fear of of biting into dry and tough chicken meat was unfounded. The chicken was tender and moist and really complemented the pumpkin puree.
---
Gratin D'aubergines Et Tomates Au Parmesan ($23.90)
---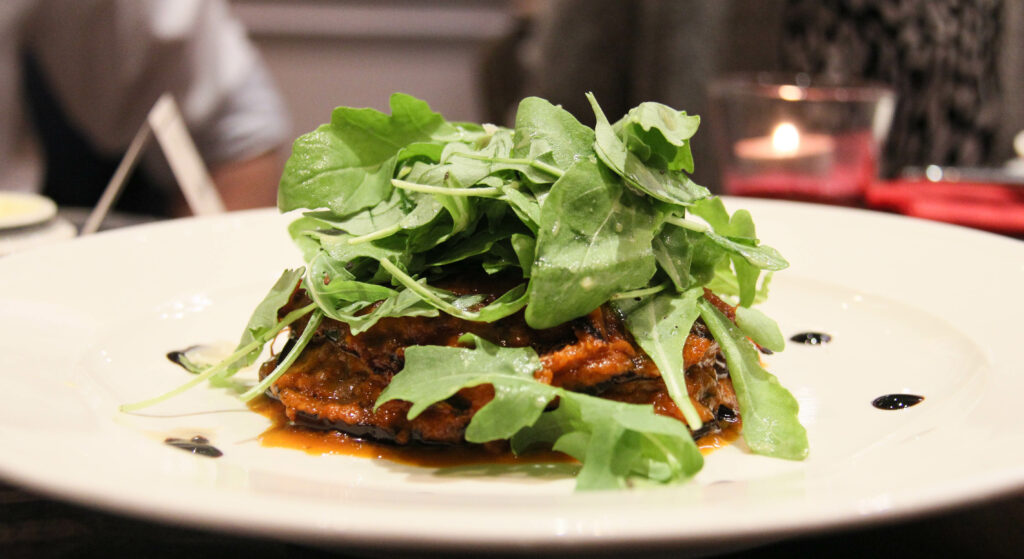 Almost like a vegetarian lasagne, this classic french dish with alternating layers of grilled eggplants, tomato sauce and melted cheese, will convert even the most fervent vegetable haters out there.
The smoky charred eggplant is so tender it almost falls apart in your mouth. Don't just discard those rocket greens – eat it alongside the eggplant as the dish can get too salty from the many layers of cheese.
This article is brought to you by Paul
PAUL New Menu Review
Summary
Pros
-Healthy new offerings
-Hearty and authentic french flavours
Cons
-Some salads are on the safe side
-Repetitive use of tomatoes in all of their dishes
Recommended dishes:
-Salade Tofu Froid ($18.90)
-Gratin D'aubergines Et Tomates Au Parmesan ($23.90)
Address
Available at all PAUL's outlets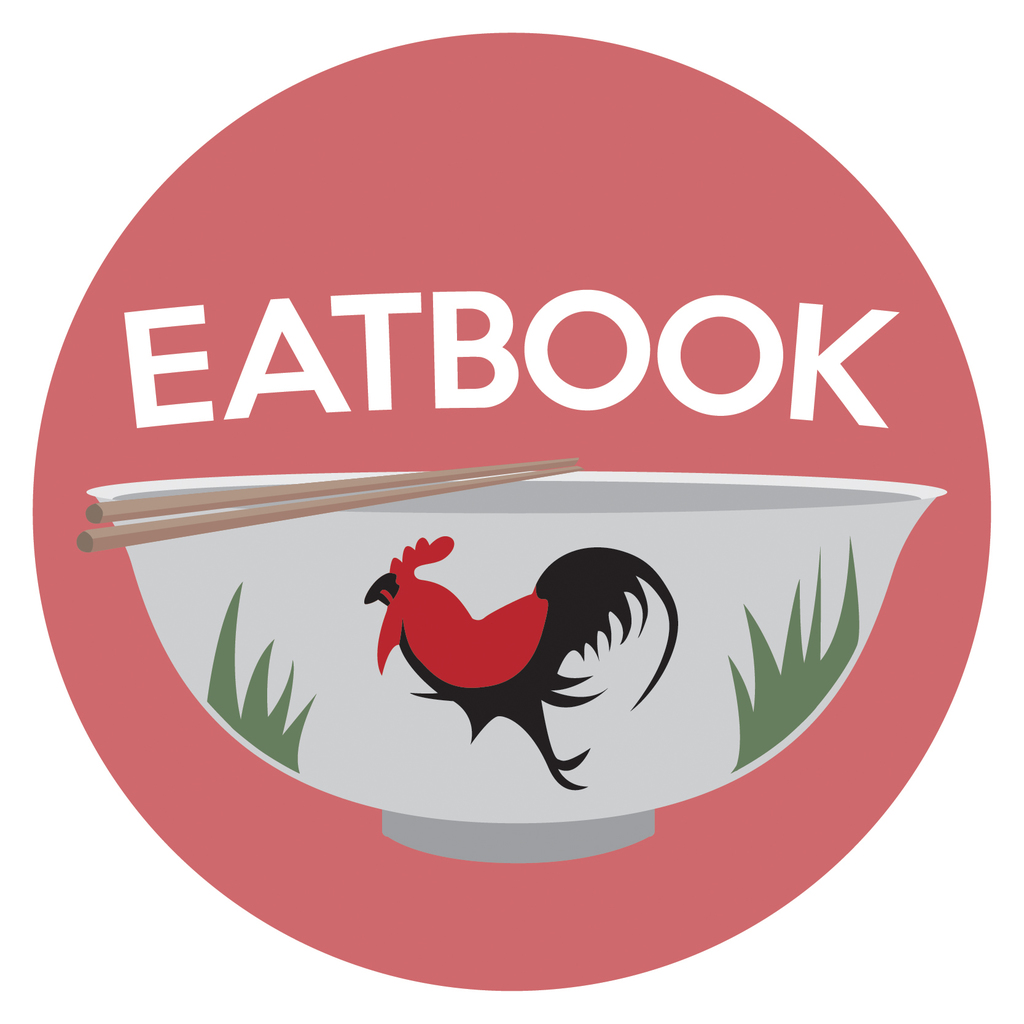 Drop us your email so you won't miss the latest news.